Microsoft Flight Simulator Santorini International Airport Add-On Released by JustSim
Following Helsinki Airport for Microsoft Flight Simulator, JustSim is back with a completely different destination, Santorini.
Following the recently-released Helsinki Airport for Microsoft Flight Simulator, third-party add-on developer JustSim is back with a completely different destination, Santorini.
The airport is mixed-use between civilian and military, and it's a relevant destination for many airlines bringing tourists to the Cyclades islands in the summer, meaning that, besides regular flights to and from Athens, most of its traffic is seasonal.
You can find it on SimMarket for approximately $21 + applicable VAT.
Below you can see a gallery of screenshots and an official description from the developers.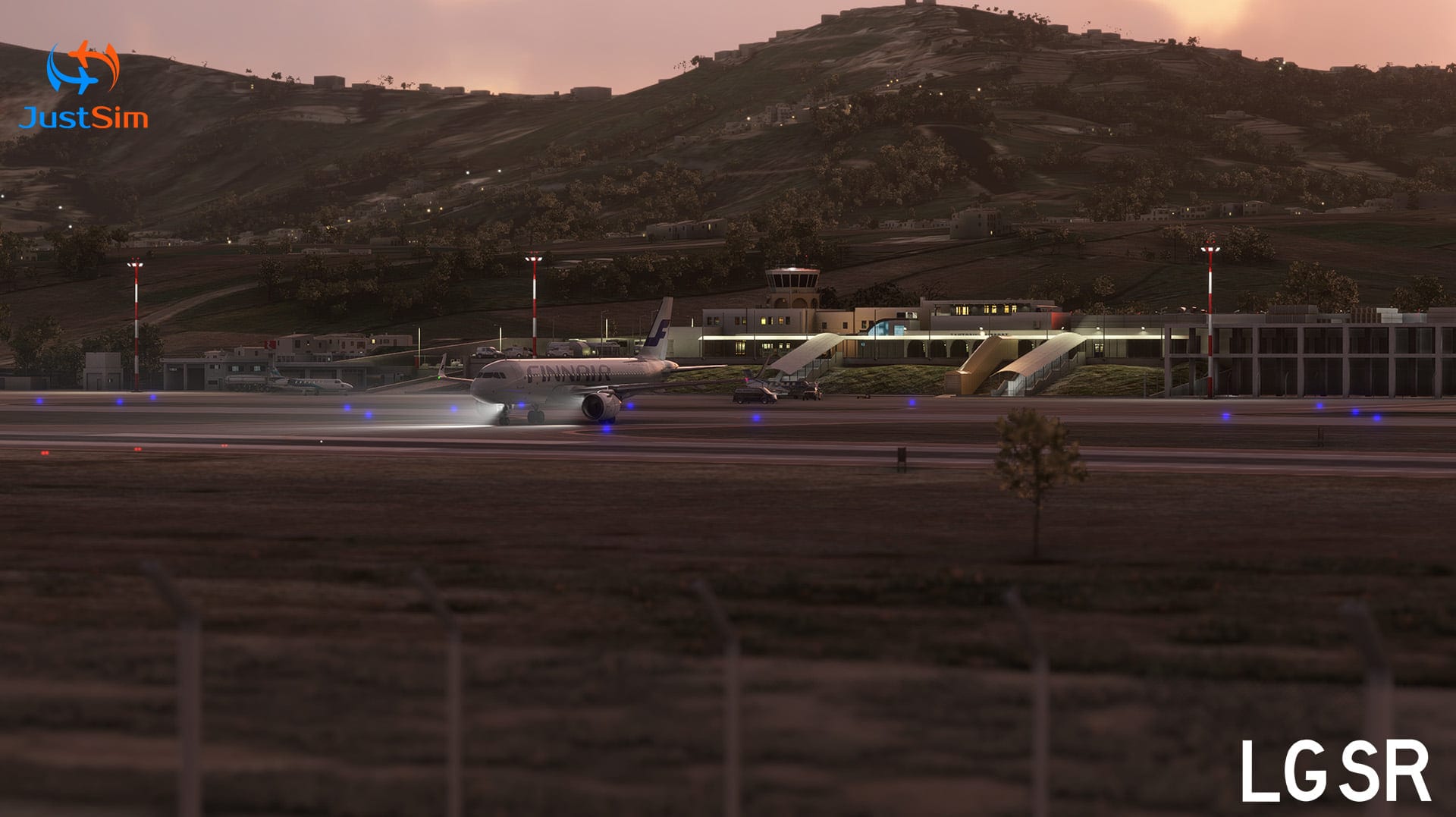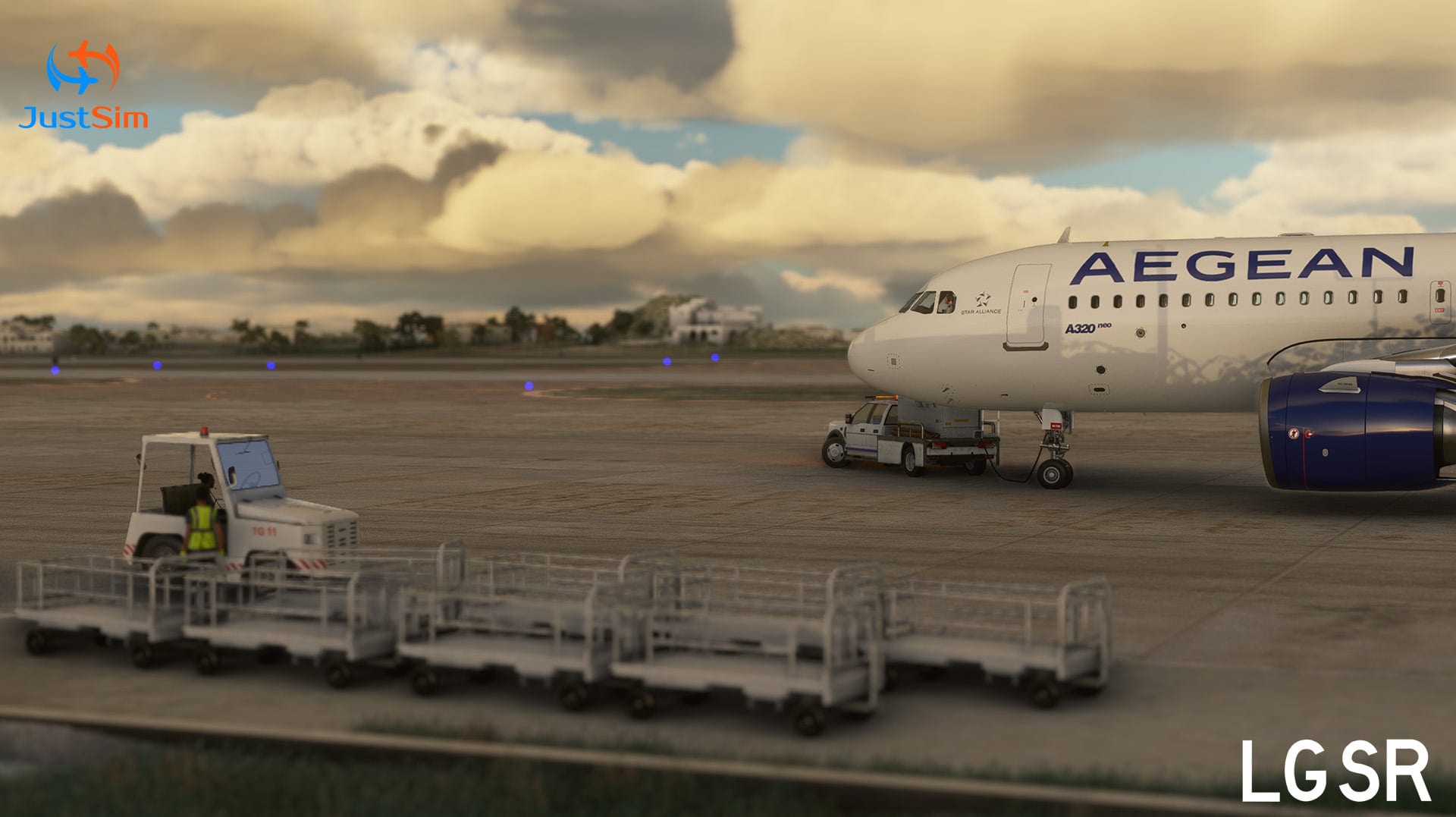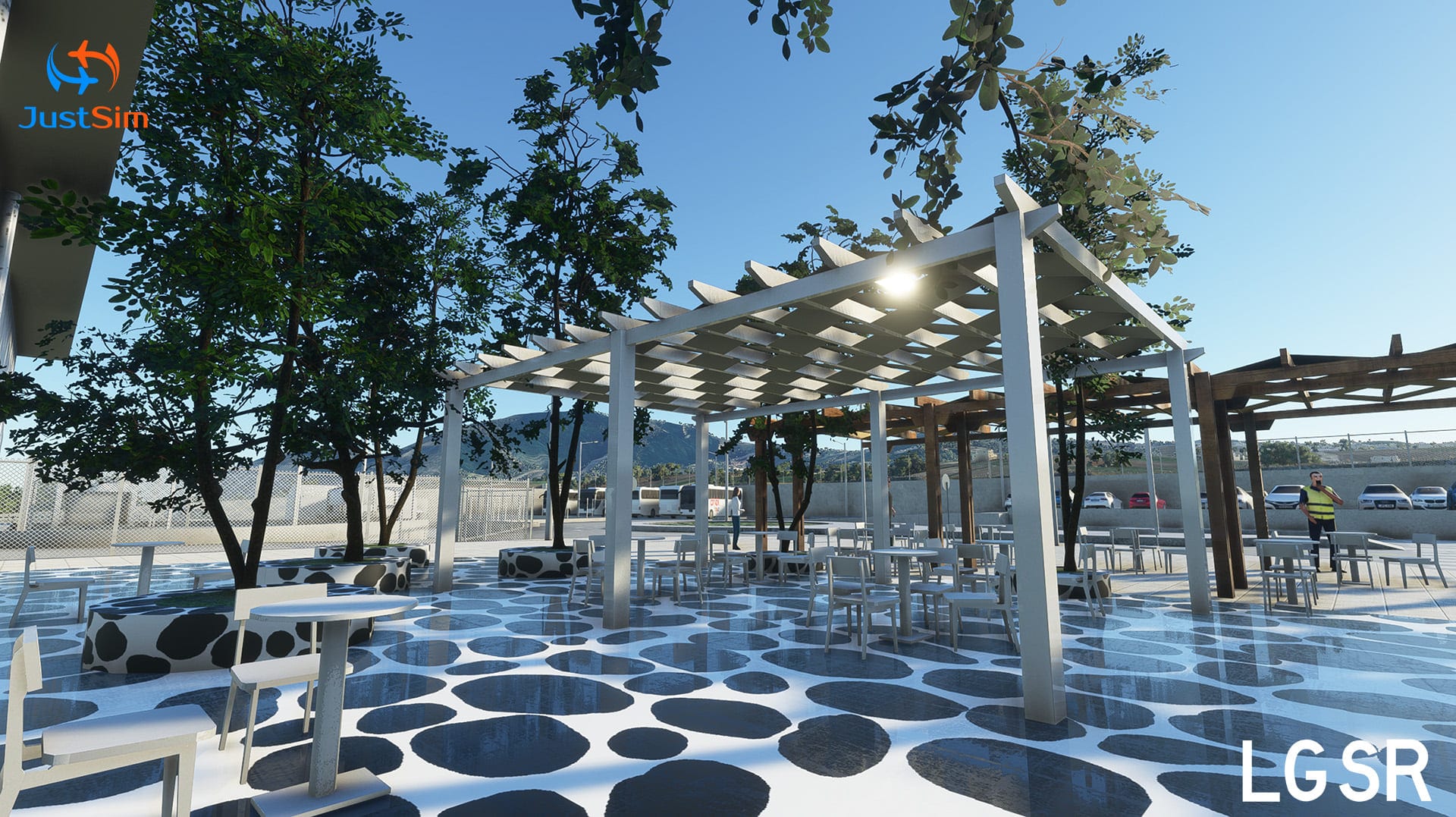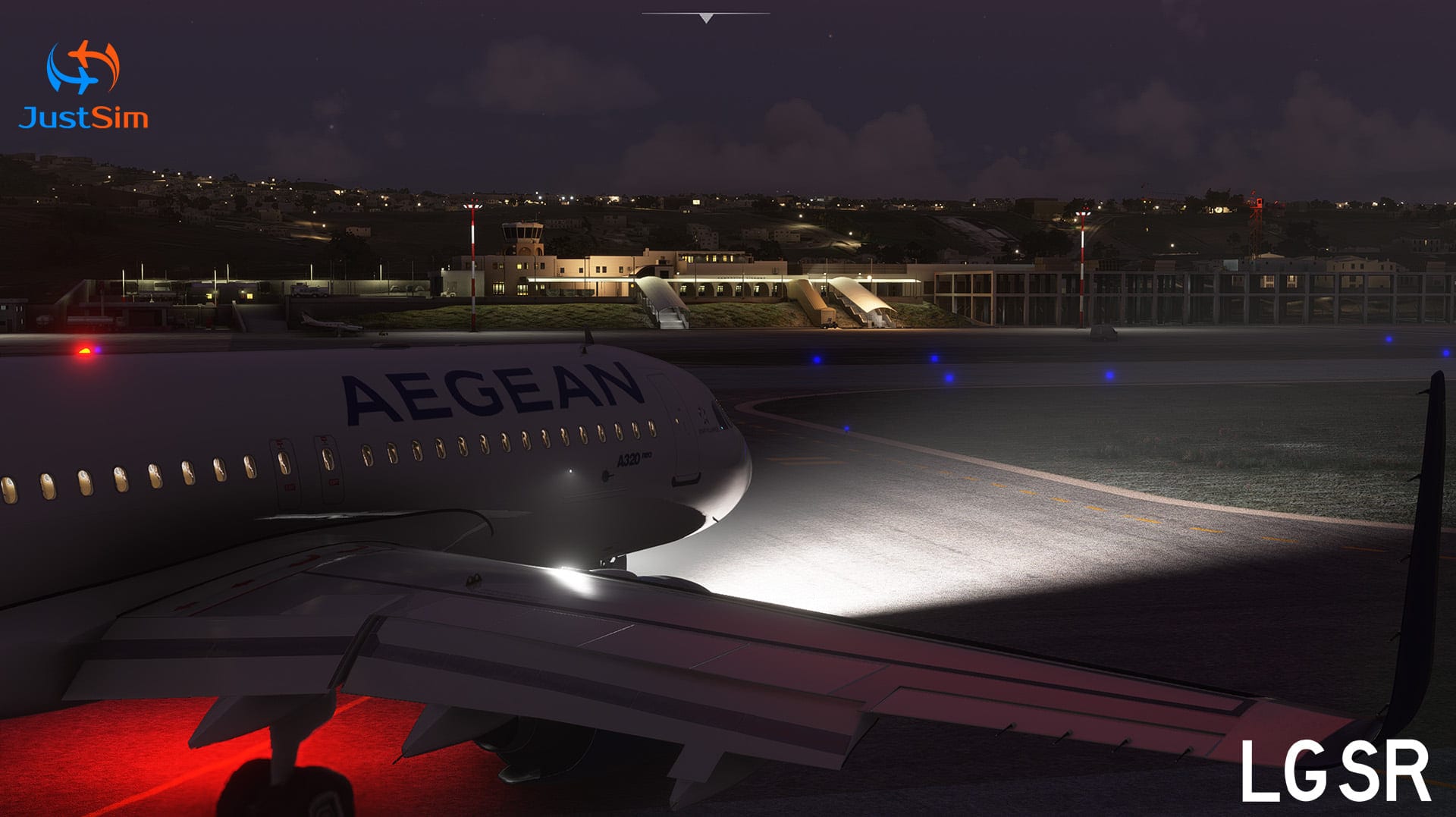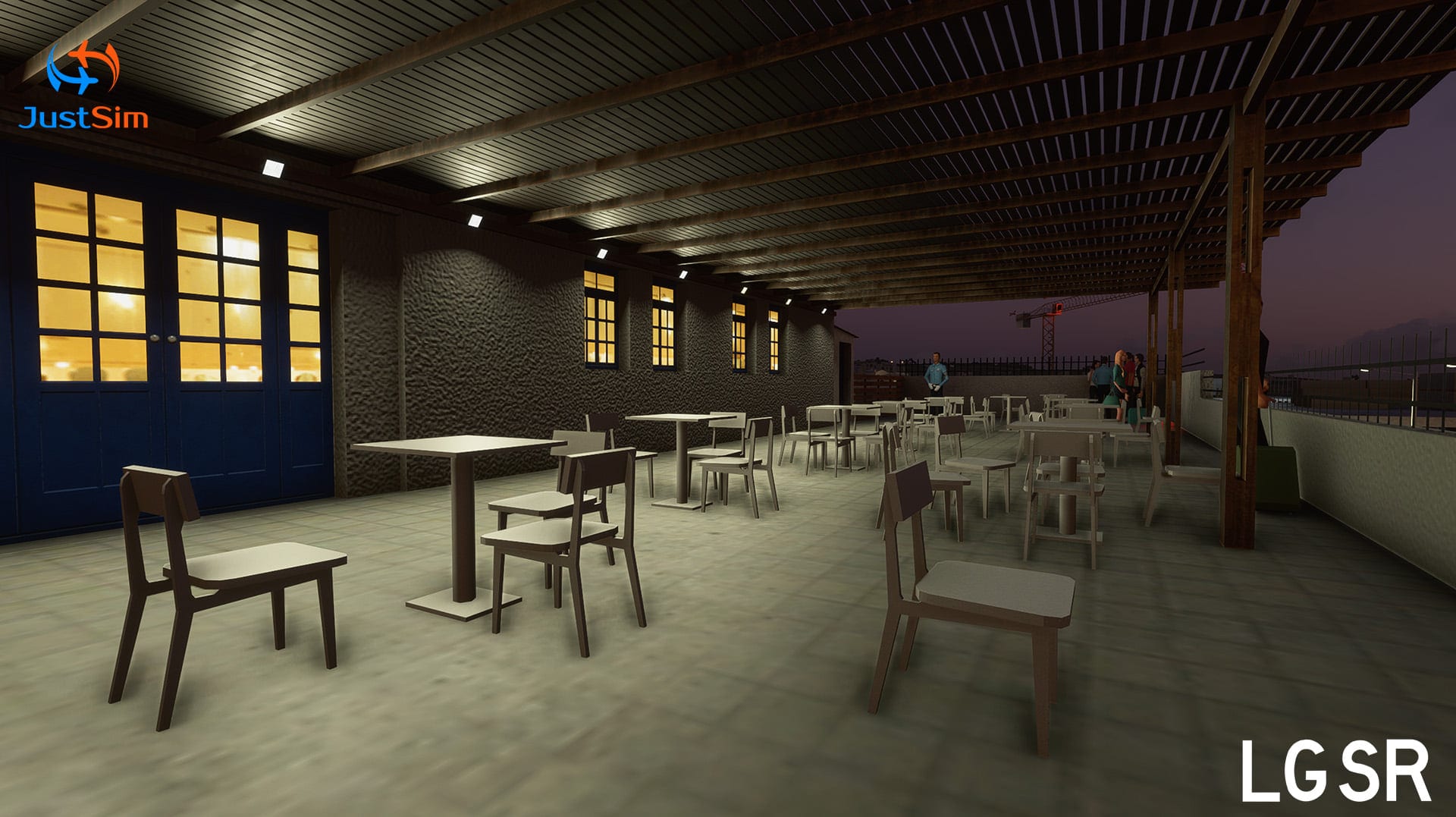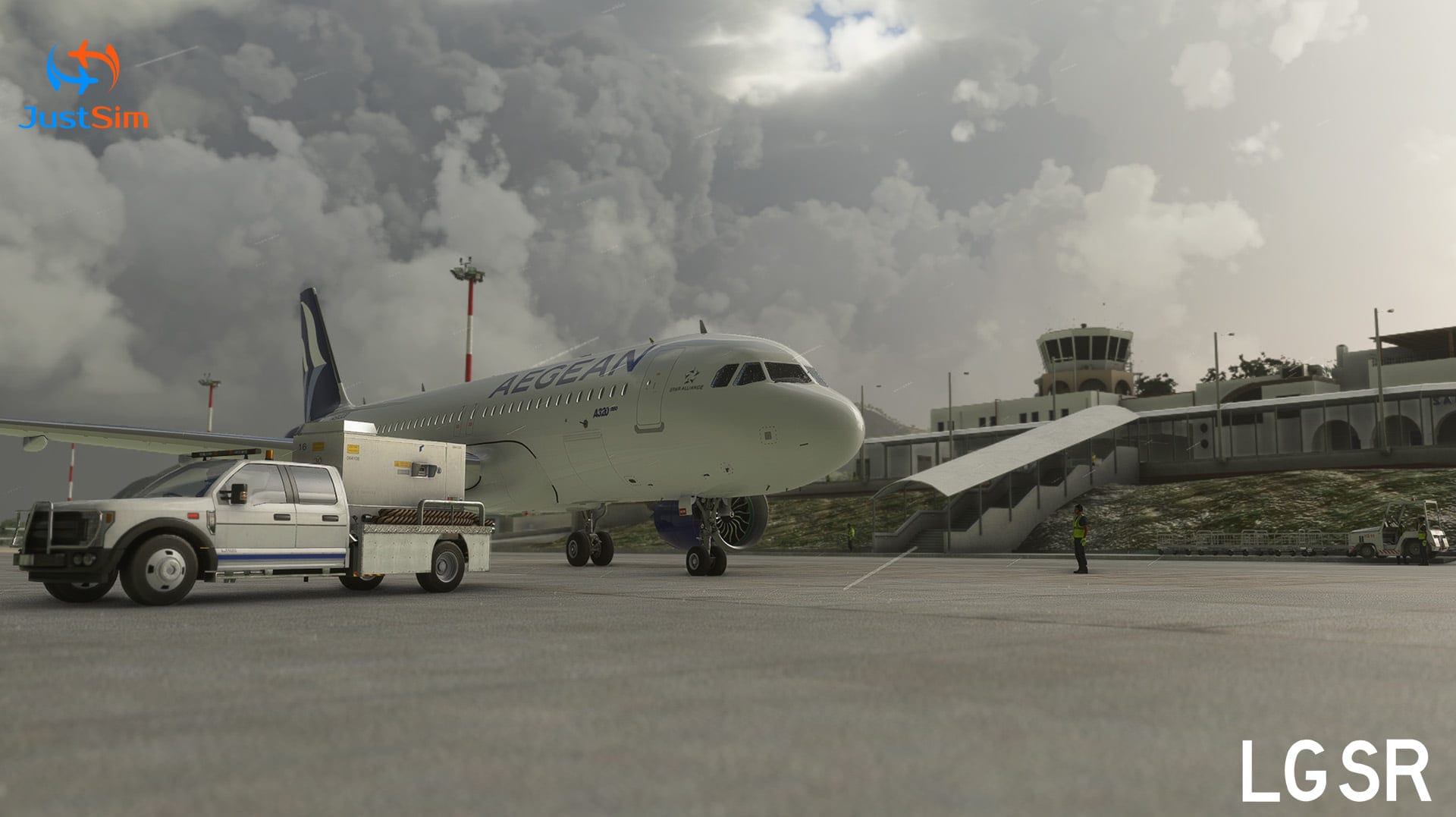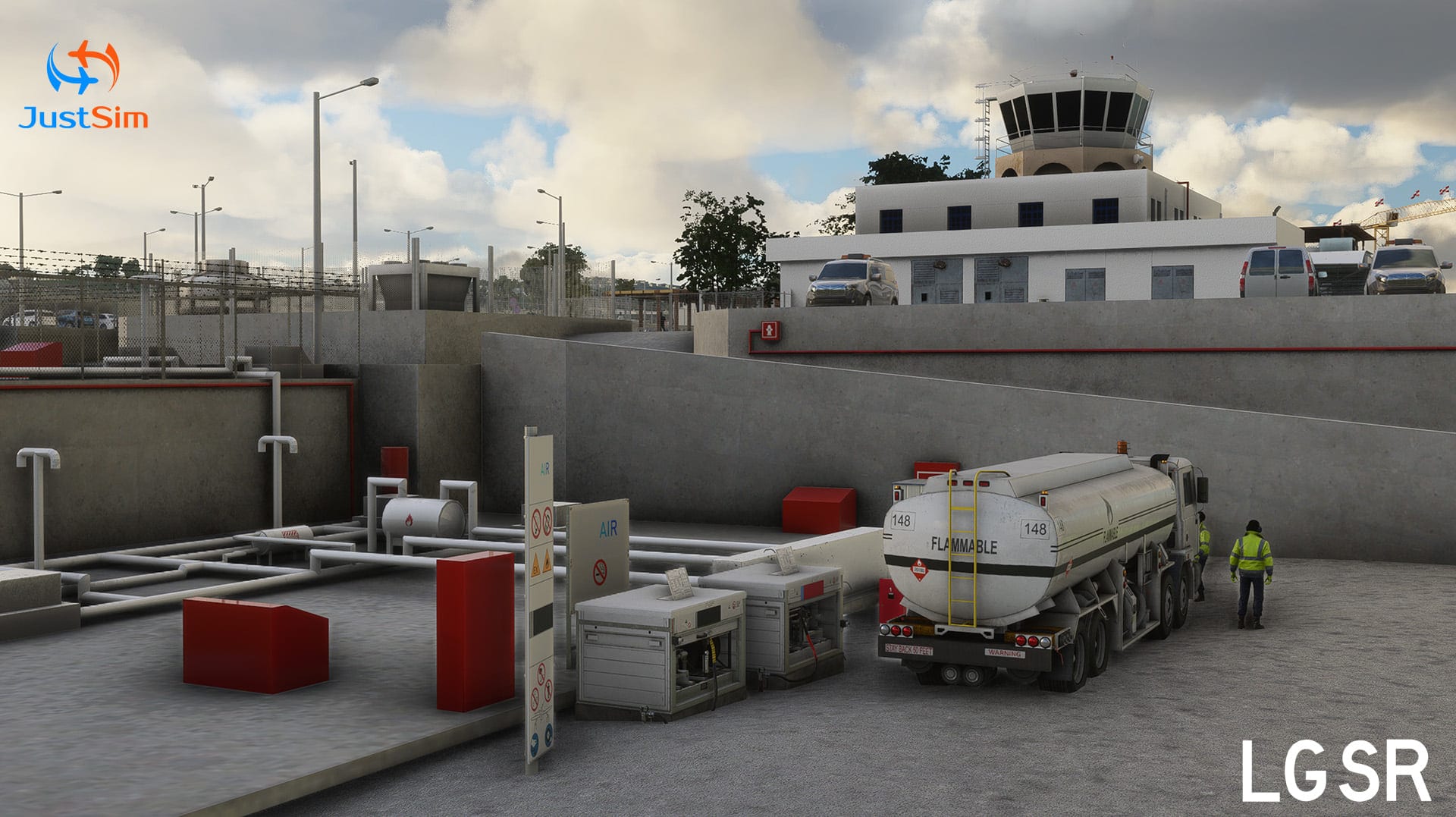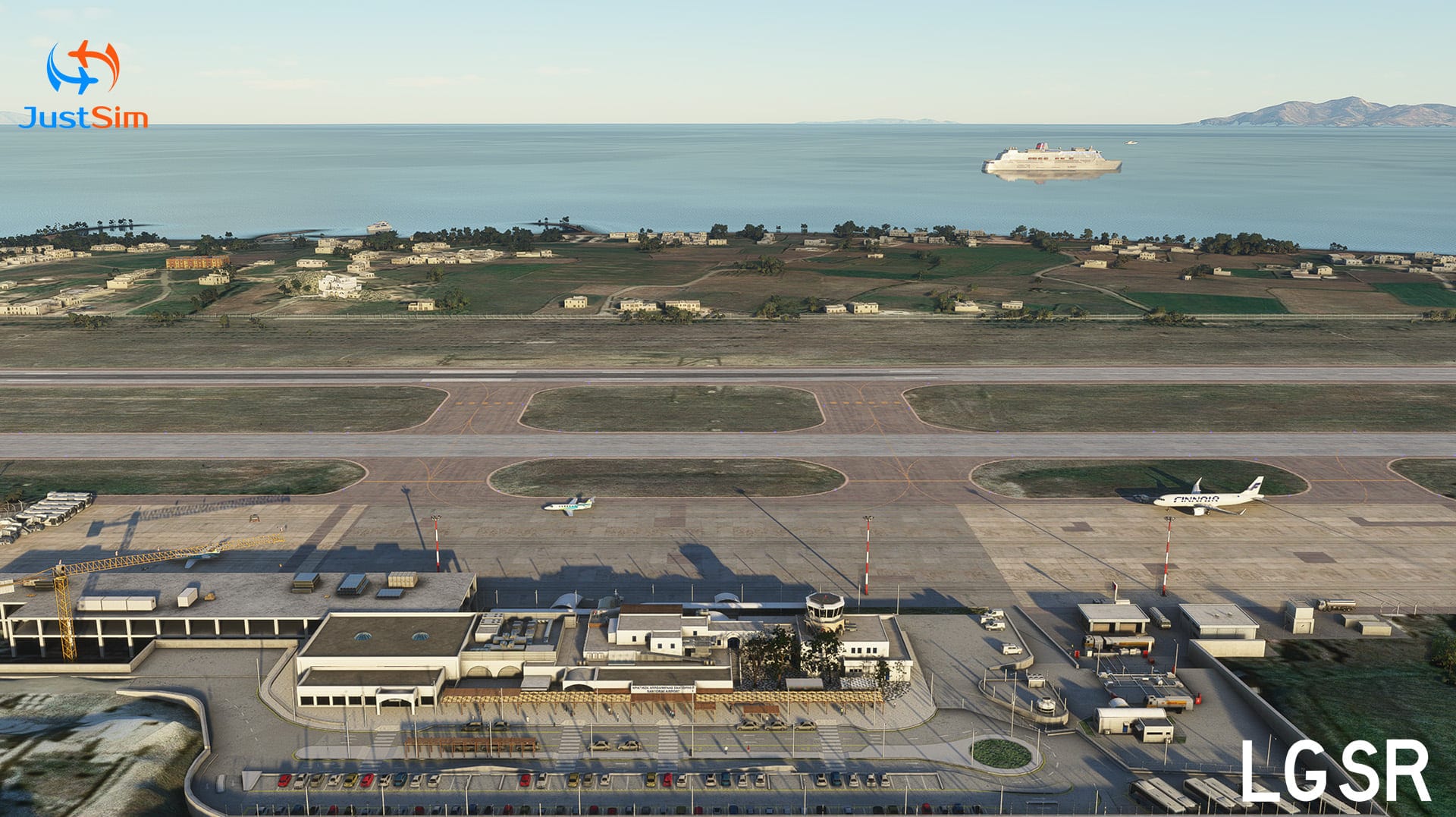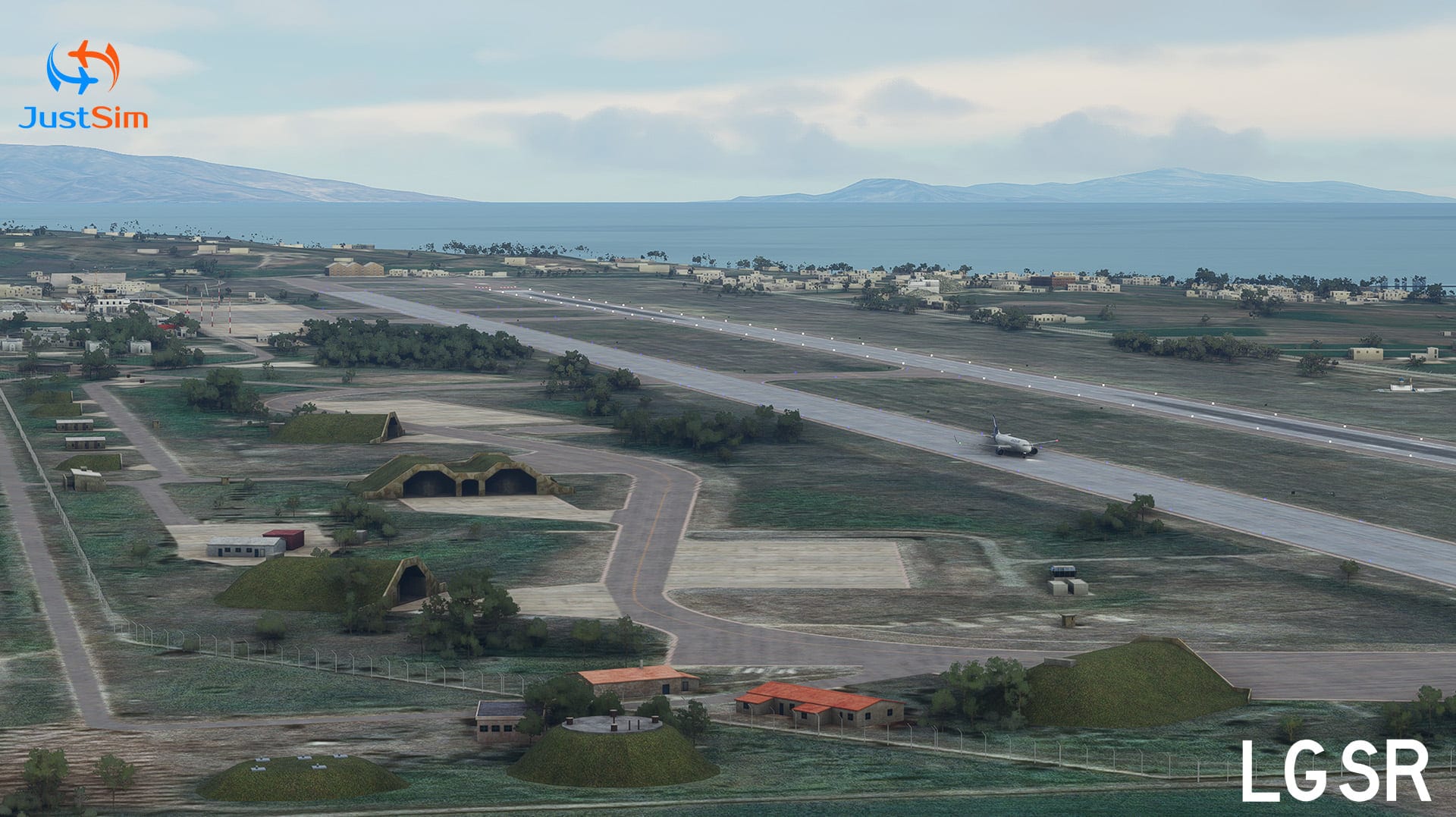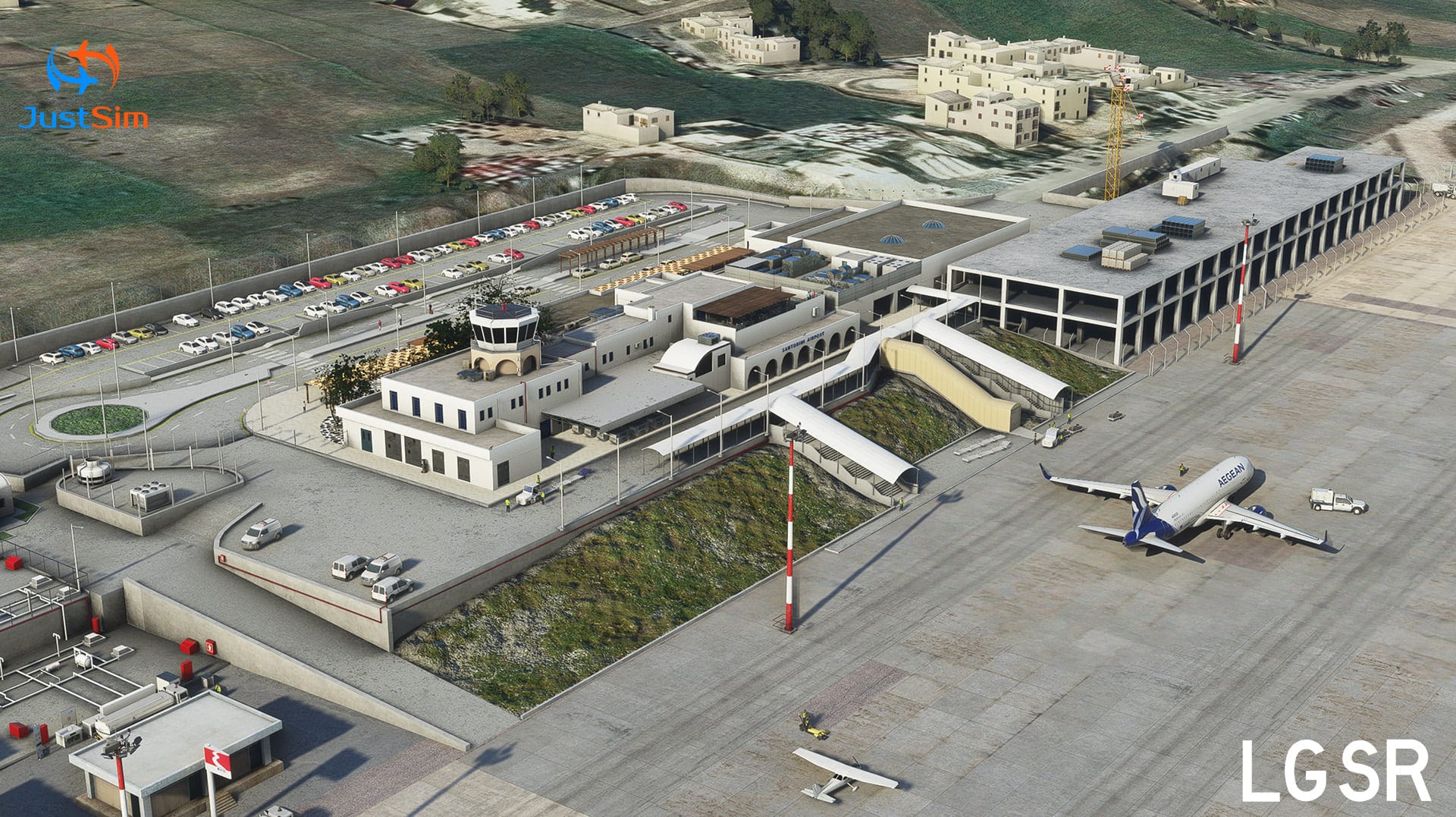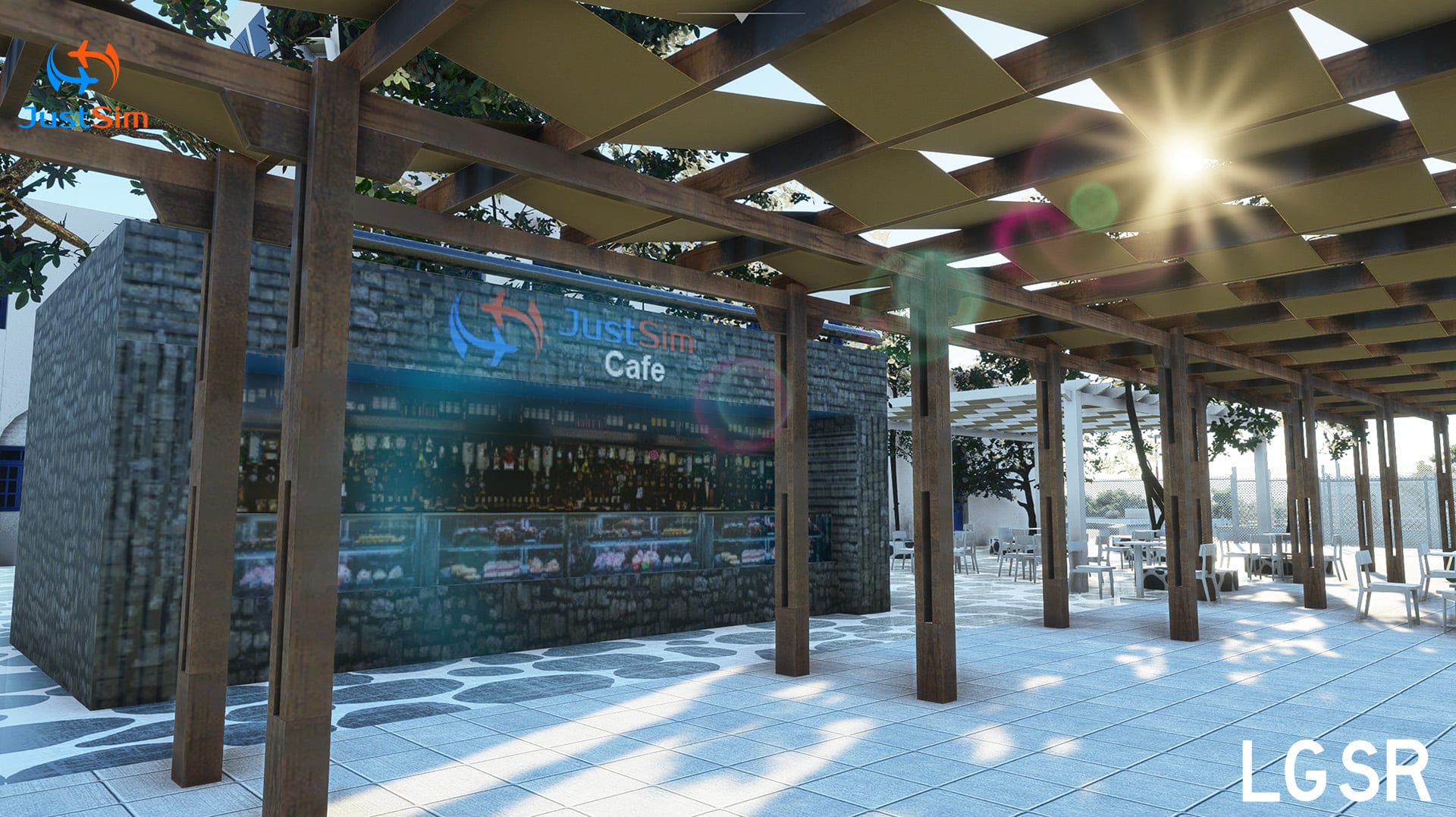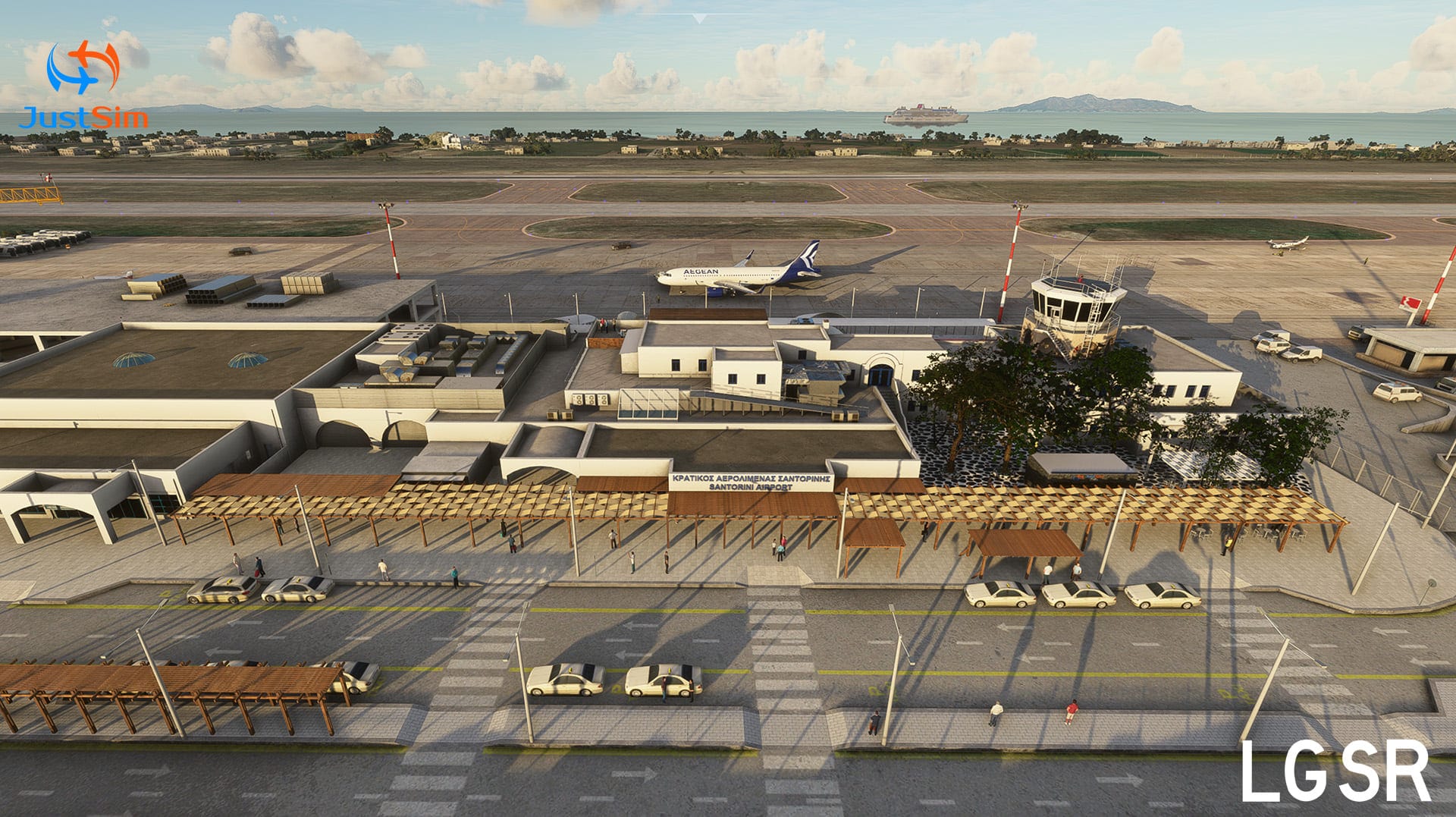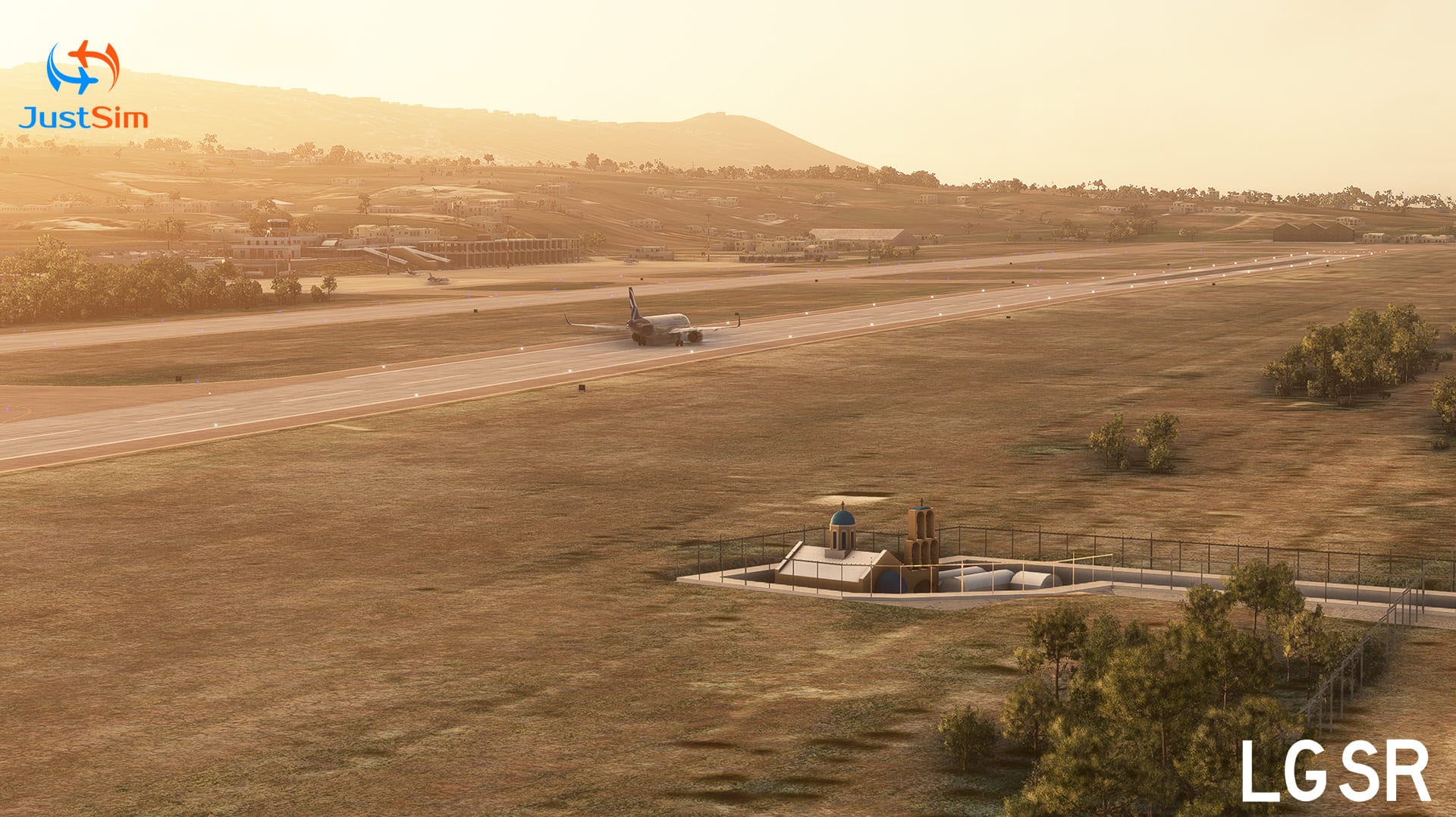 "Santorini (Thira) International Airport is an airport in Santorini/Thira, Greece (IATA: JTR, ICAO: LGSR), located north of the village of Kamari. The airport serves both as a military and as a civil airport. With its relatively small apron, as of 2018 the airport is only able to serve up to 6 civilian planes at the same time. Santorini is one of the few Cyclades Islands with a major airport.

The airport is located about 6 km southeast of the centre of the city of Thira. The main asphalt runway (16L-34R) is 6972 feet/2125m in length. The parallel taxiway was built to runway specification and is labeled 16R-34L. The airfield can accommodate medium sized jets like the Boeing 757, Boeing 737 and Airbus 320 series as well as smaller aircraft such as the Avro RJ, Fokker 70, and ATR 72. Scheduled airlines include Ryanair, Olympic Air and Aegean Airlines, with seasonal scheduled and charter flights from other airlines during the higher seasons in spring, summer and Autumn. Transportation to and from the air terminal is through buses, taxis, hotel car-pickups and hire cars."
Incidentally, if you're interested in Microsoft Flight Simulator add-ons, you can enjoy our recent reviews of Sydney Airport, Helsinki-Vantaa Airport, Reggio Calabria Airport, Bastia Poretta Airport, Munich Airport, Paris Orly Airport, Newcastle International Airport, Sankt Johann Airfield, Dublin International Airport, and Seoul City Wow. You should also read our interview with the creator of the popular A32NX version of the A320neo.
If you want to learn more about the game, you can read our review that will tell you everything you need to know about Asobo Studio's game.
Microsoft Flight Simulator is already available for Windows 10 and Steam and will release in summer 2021 for Xbox Series X ad Series S.
A few weeks ago, we learned that over two million players have installed Microsoft Flight Simulator so far on their PCs, and a sizable update has been released just before Christmas.
You can also check out our guide wiki that includes more information to help you get started in the game.