Microsoft Flight Simulator F-15 Eagle Add-On Major Update Detailed; Coming Next Week
Developer DC Designs announced today that the next major update for the F-15 add-on for Microsoft Flight Simulator is coming early next week.
Third-party developer DC Designs announced today that the next major update for the F-15 add-on for Microsoft Flight Simulator is coming early next week.
The update was supposed to come today, but the fixing of a texture glitch caused the small delay, with the new build (version 1.0.0) which will be submitted to JustSim on Monday.
We get a handy list of changes, which are rather major, and a look at the updated visuals of the aircraft, which we reviewed a few weeks ago.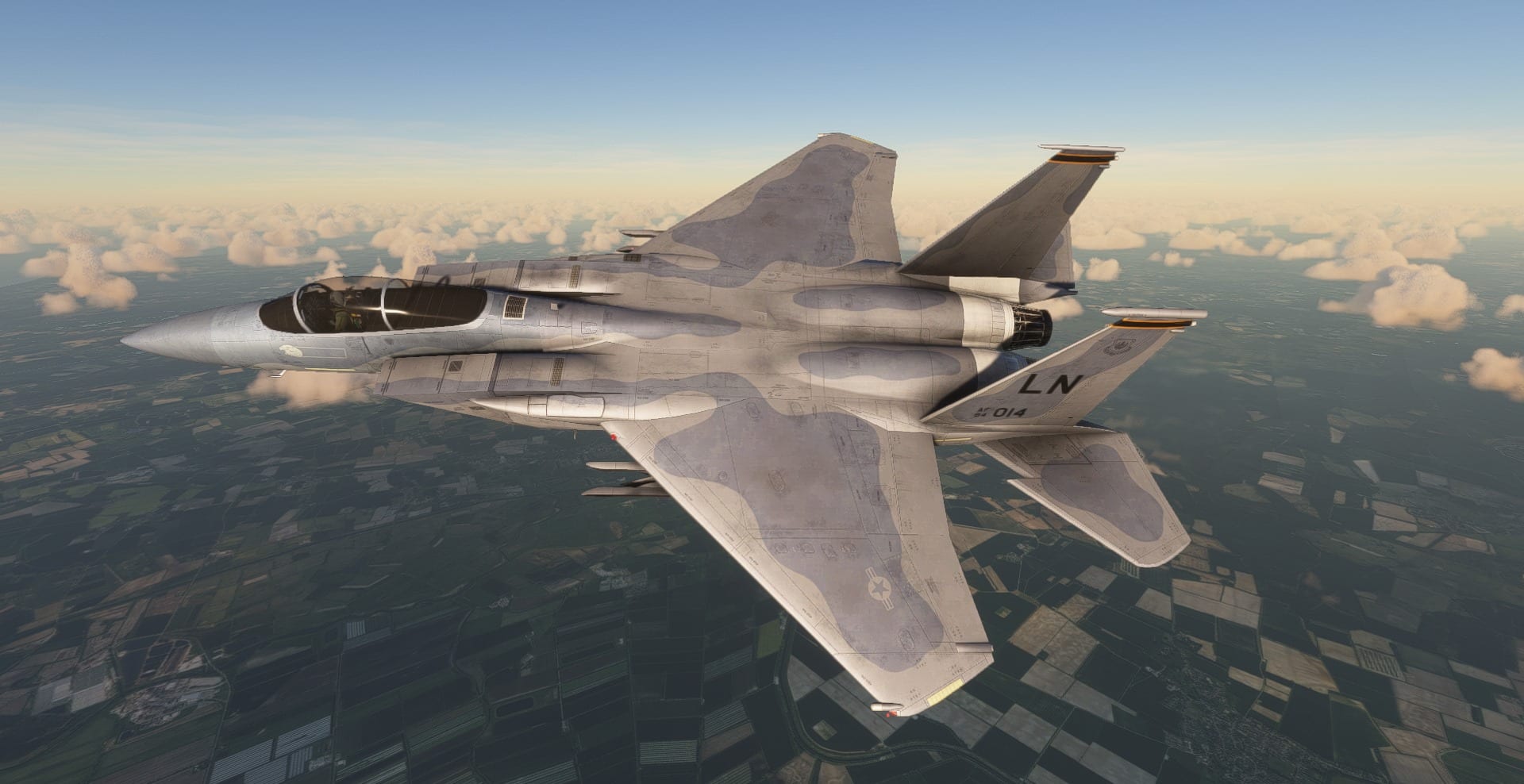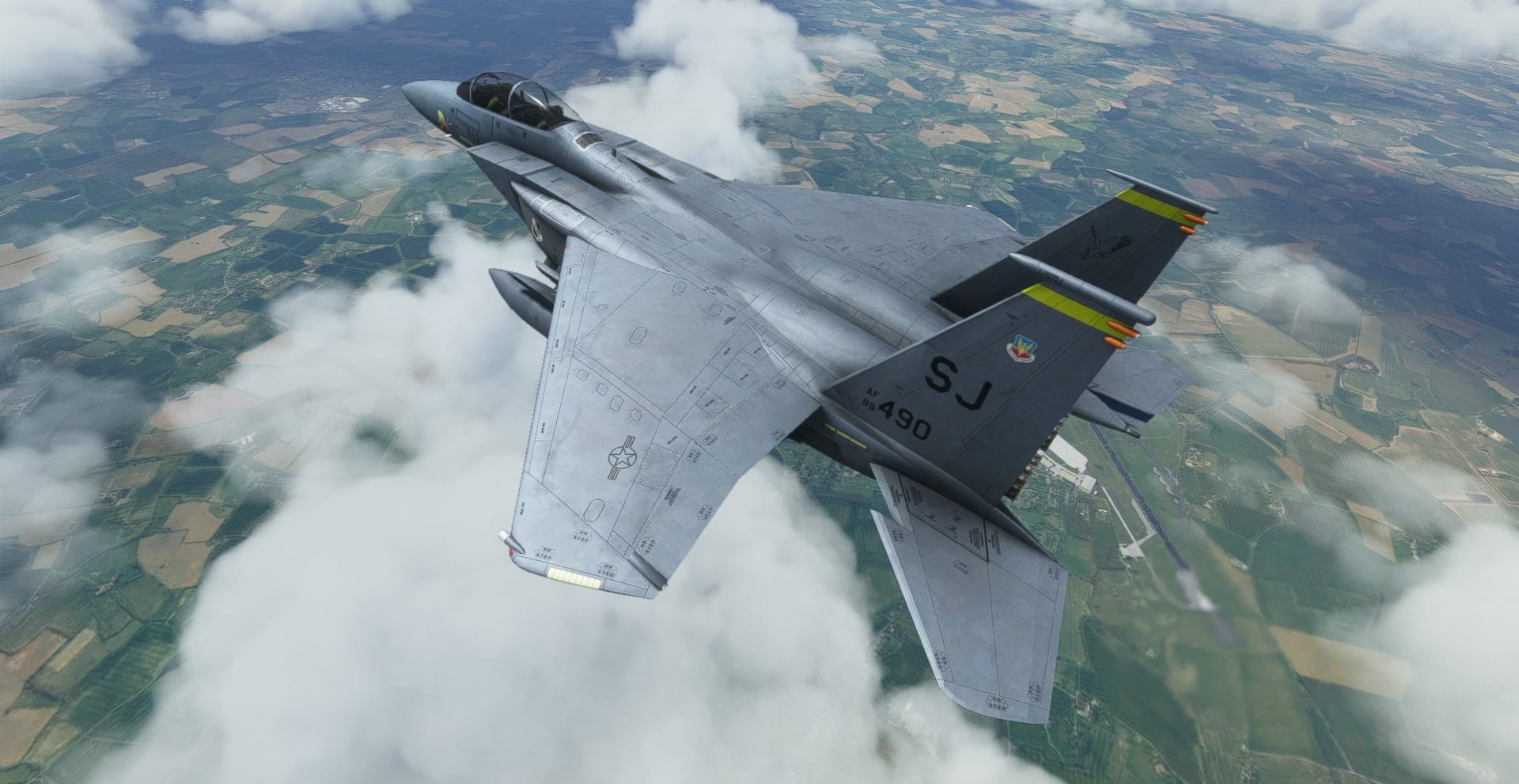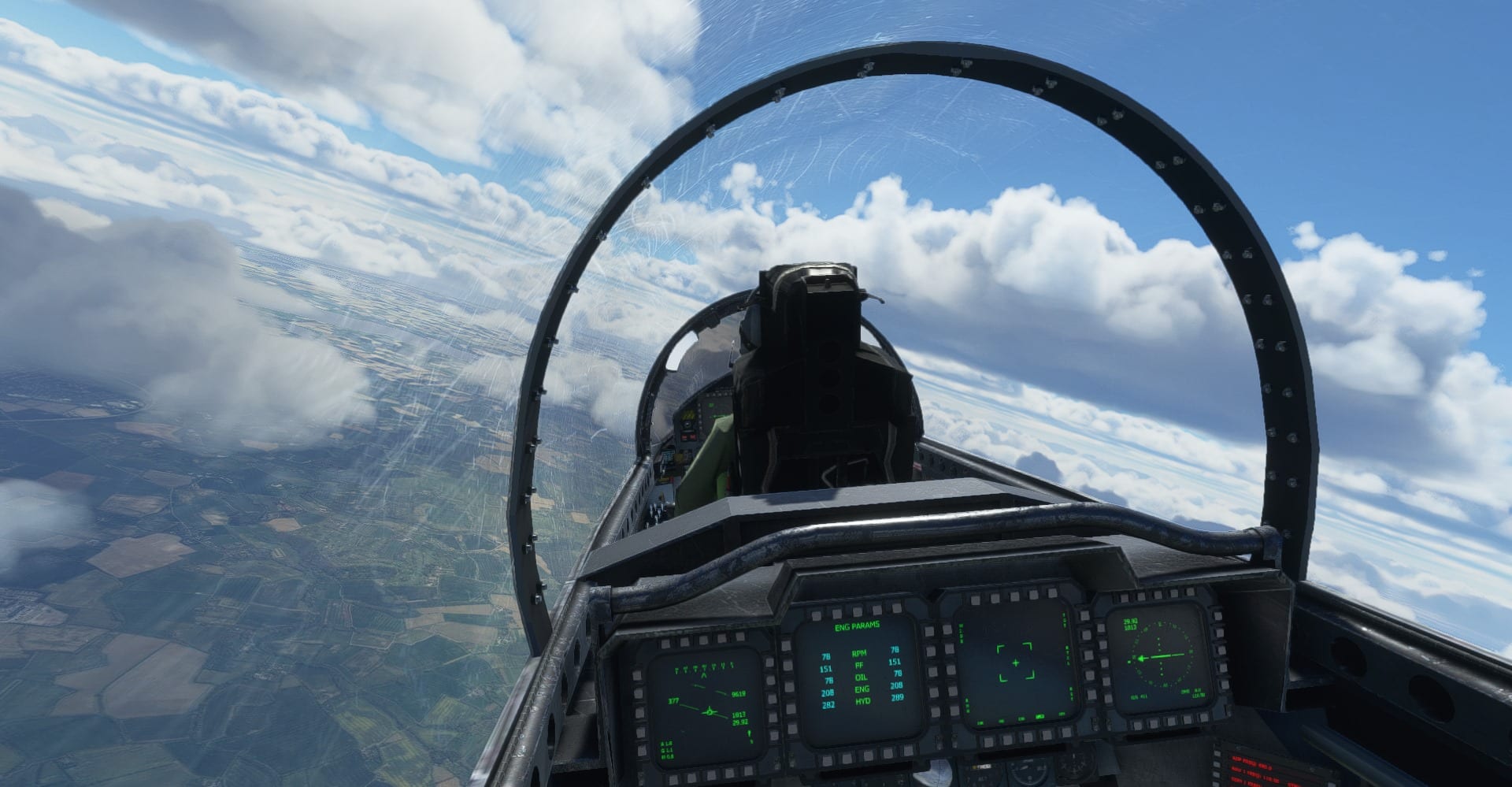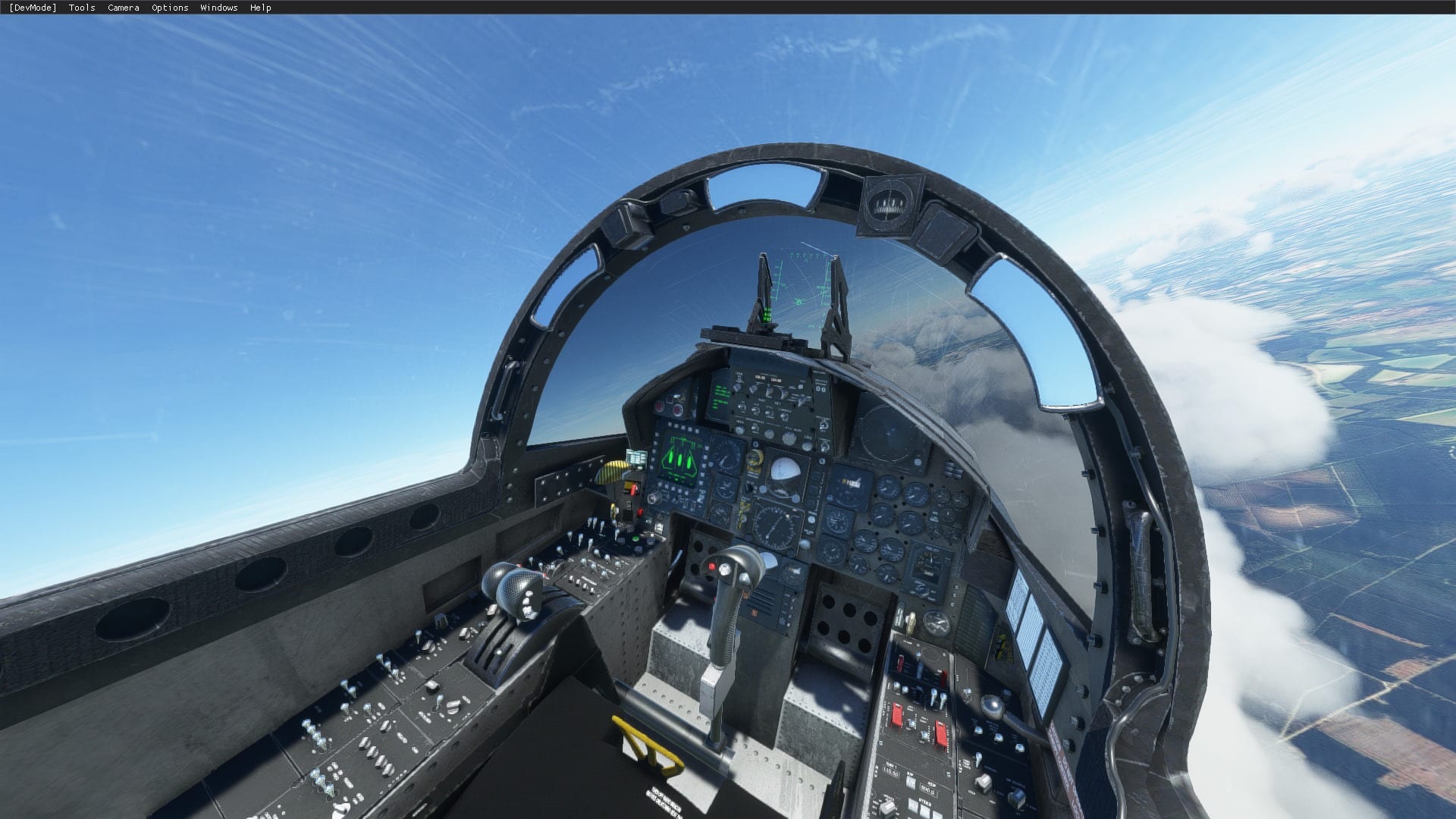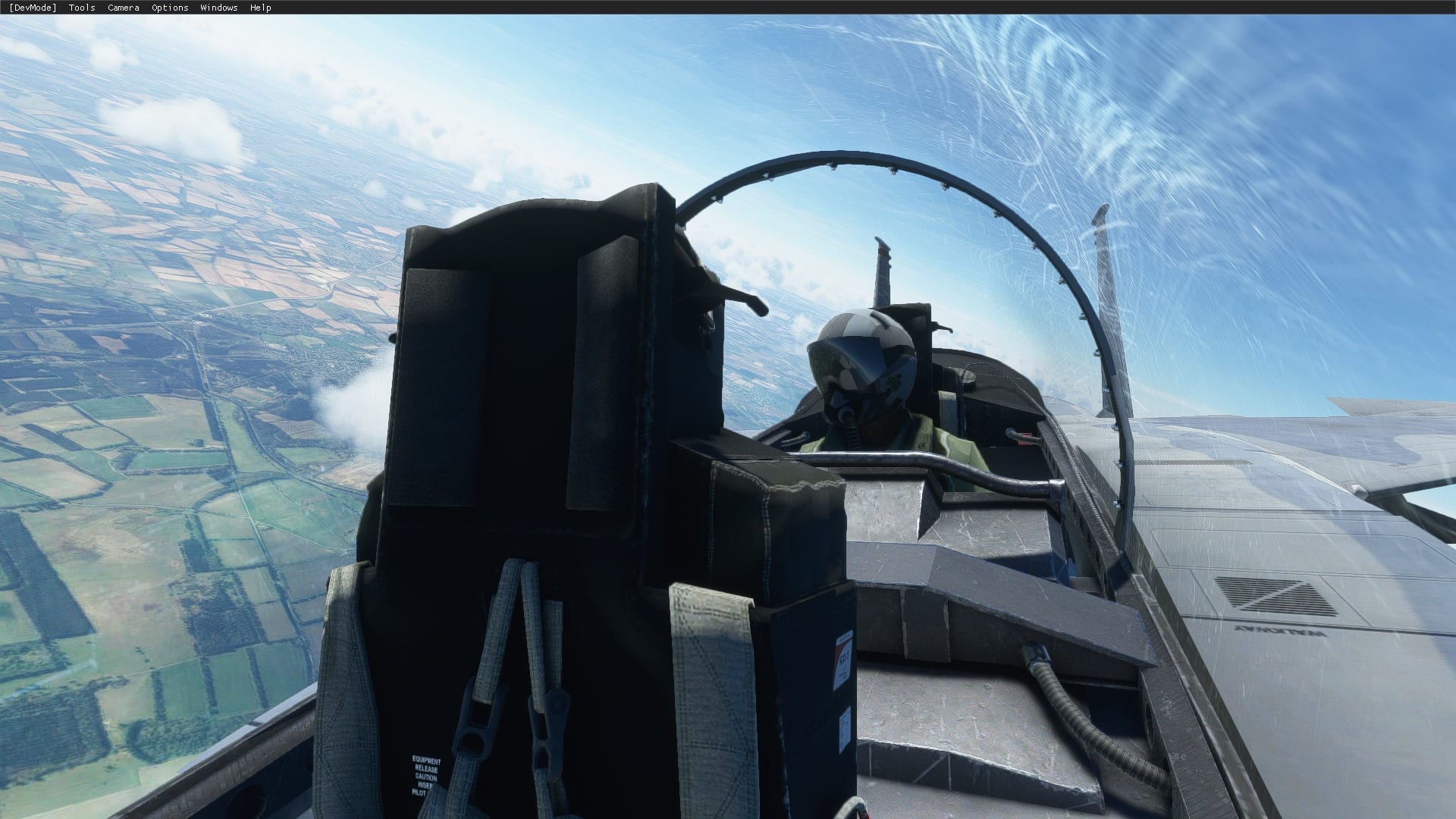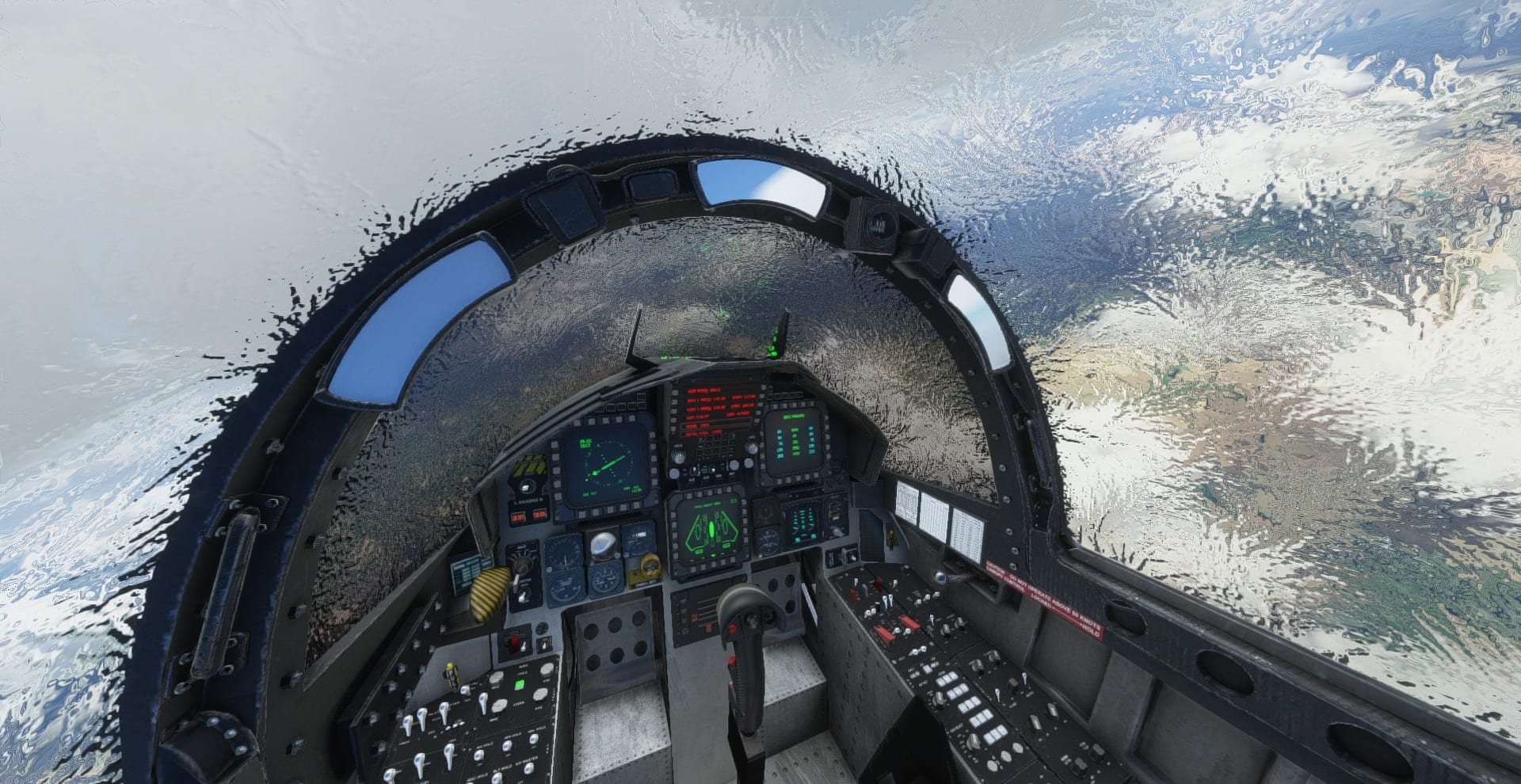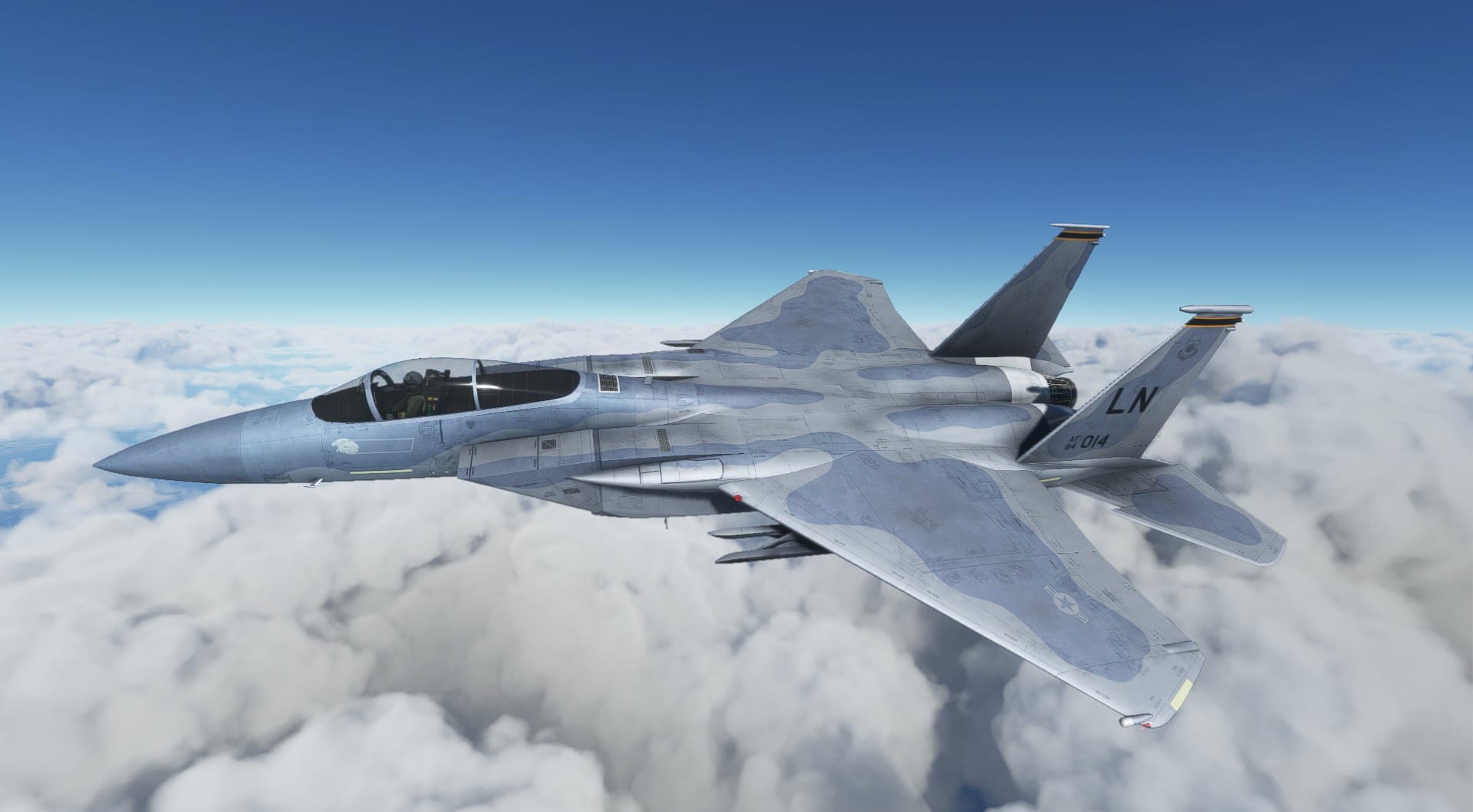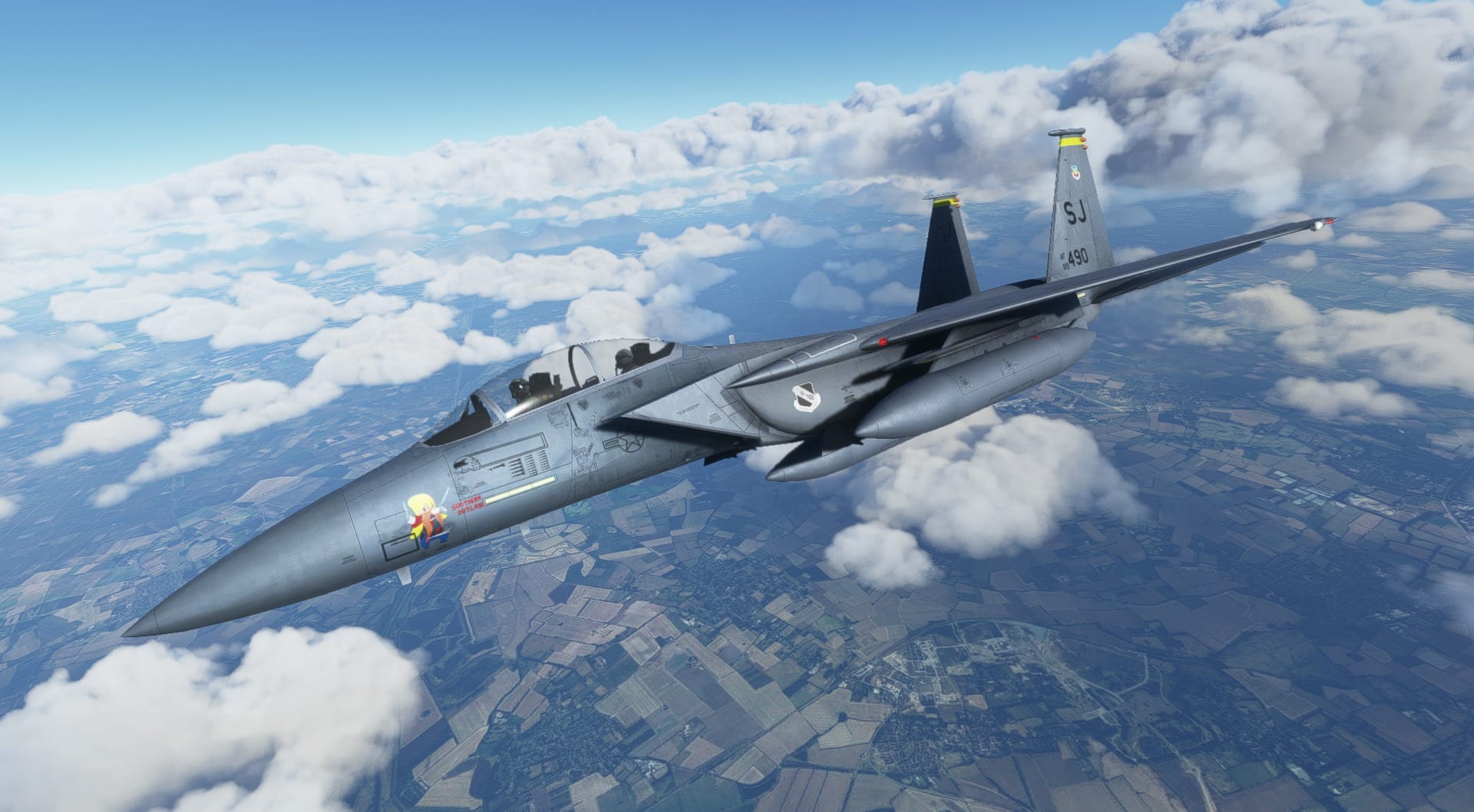 BUG FIXES ( all variants)
Flickering light in virtual cockpits: FIXED
Control column top Ngons: FIXED
Ailerons reversed in VC view: FIXED
Cockpit camera left view error: FIXED
HSI and CDI INOP: Fixed for full VOR/DME navigation
Cold and dark ramp start: FIXED
HSI Distance and course readouts: FIXED
HUD hard to read in bright light: FIXED ( see additions )
HUD AoA bracket not visible: FIXED
HDG and CRS knobs not working correctly: FIXED
ILS detection invalid: FIXED
GPS/NAV switch not present: FIXED
Fuel flow indicators inaccurate: FIXED
INOP generator switches: REMOVED ( Not functioning correctly in MSFS )
INOP master-start switch: REMOVED ( Event Master Start All not available in MSFS as a "switch" )
INOP Hydraulic switches: REMOVED ( F-15 has engine-driven hydraulic system )
To/From flags missing from HSI: FIXED
Floodlight switch reversed: FIXED
Some internal PBR surfaces not displaying: FIXED
Heading knob working but not animating:FIXED
Toe-brakes too weak: FIXED
F-15D gyro-compass acting like Whiskey compass: FIXED
Tailhook handle INOP: Fixed
Tailhook external INOP: FIXED
Rain and snow entering cockpit: FIXED
ADDITIONS
WWise custom sound set from Sim Acoustics, unique engine sounds for Pratt & Whitney F100-PW-220 and Pratt & Whitney F100-PW-229 plus internal cockpit sounds, sound attenuation, AI sounds, 3D sound, and more…
Exterior PBR effects enhanced with new metallic texture sheets for more realistic surface finish
Further enhancements to the aerodynamics and engine files ( in collaboration with, and with permission of, expert modders "CodenameJack447", "Severus" and "Silent" )
Icing effects added to canopy and windshield
Mild "tint" added to windshield for better HUD visibility in bright sunlight
Scratches on canopy glass enhanced for greater visibility
Anti-Ice switch added for windshield
HUD power switch added to all versions on HUD control panel
Fuel gauge read-out simplified to total fuel weight ( pounds )
Hz ADF dial added ( KHz dial can also be tapped to change Hz frequency)
Full checklist added to the in-sim Dropdown menu
Autopilot remains a simple 3-axis system, and does not have selectable VS or ALT. Fly to the required "numbers", activate AP master, then grab HDG Hold, ALT Hold.
Set throttle for airspeed.
Set GPS/NAV switch to "NAV" for VOR navigation, switch to "GPS" to follow a flight plan.
A few days ago, we published our massive interview with head of Microsoft Flight Simulator Jorg Neumann, who provided a lot of new info about the present and future of the sim.
Incidentally, if you'd like to read more about Microsoft Flight Simulator add-ons, you can enjoy our recent reviews of Milano Linate Airport, the Singapore City Pack, Tokyo Narita Airport, Yao Airport, the Paris City Pack, Greater Moncton Airport, Tweed New Haven Airport, Santorini Airport, Sydney Airport, Helsinki-Vantaa Airport, Reggio Calabria Airport, Bastia Poretta Airport, Munich Airport, Paris Orly Airport, Newcastle International Airport, Sankt Johann Airfield, Dublin International Airport, and Seoul City Wow. We also have a beta preview of Singapore Changi airport.
If you want to learn more about the game itself, you can read our review that will tell you everything you need to know about Asobo Studio's game.
Microsoft Flight Simulator is already available for Windows 10 and Steam and will release in summer 2021 for Xbox Series X ad Series S.