Microsoft Flight Simulator – ATR-42/72, Just 103, & Nordics Update Announced; New Xbox Details Shared
Microsoft and Asobo Studio revealed their plans for the future of Microsoft Flight Simulator including new aircraft and the Nordic countries.
Today Microsoft and Asobo Studio hosted a livestrem showcasing upcoming plans for Microsoft Flight Simulator.
The broadcast was hosted by head of Microsoft Flight Sim Jorg Neumann, Asobo CEO Sebastian Wlock, and executive producer Martial Bossard, who provided a lot of interesting insight.
The livestream followed the new world update focusing on France and Benelux that was released earlier today.
First of all, we get the announcement that the ultralight Top Rudder Just 103 Solo will be added to the sim. It'll release on April 27. It will be priced at $9.99
Below you can see a video and screenshots.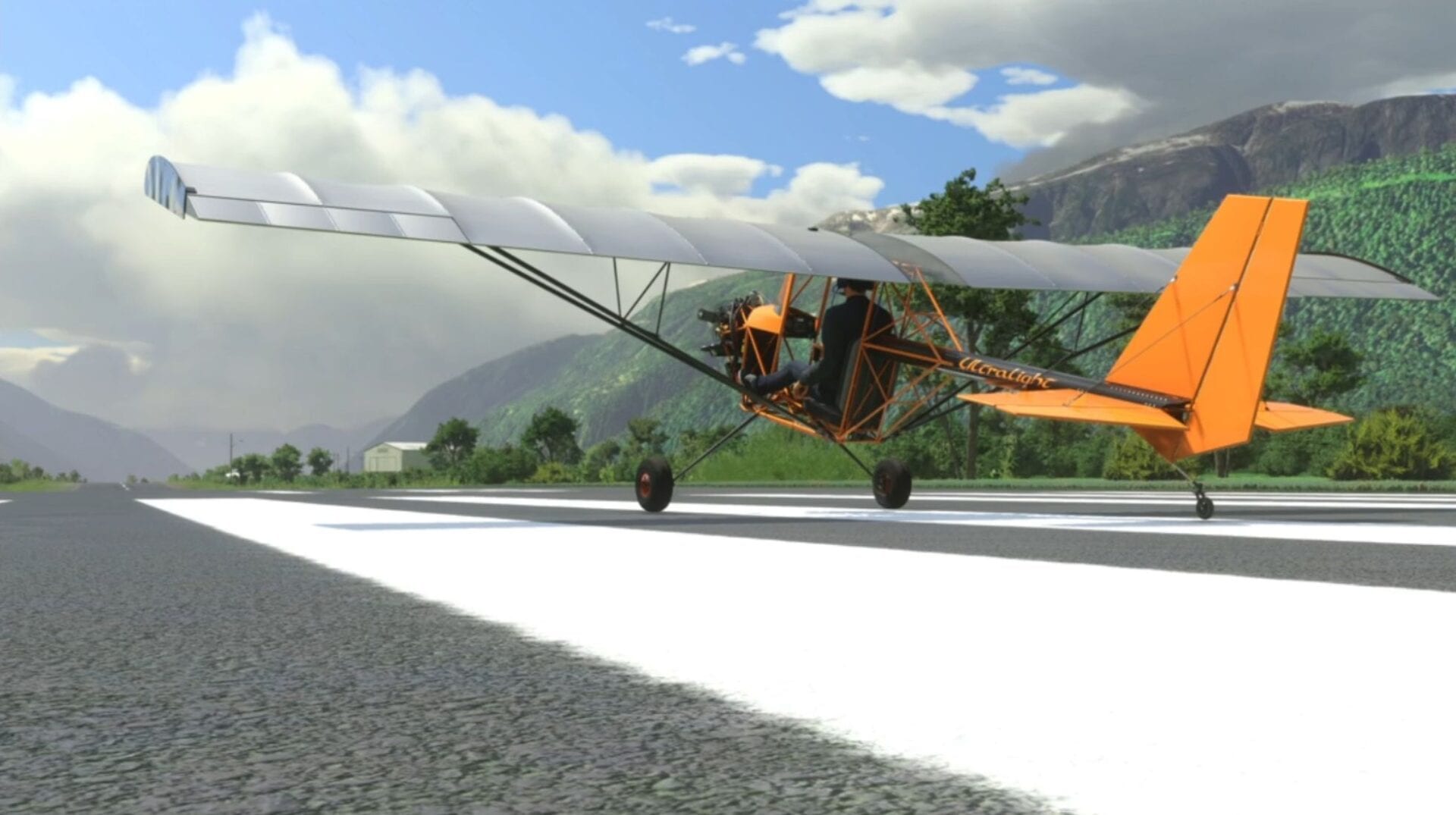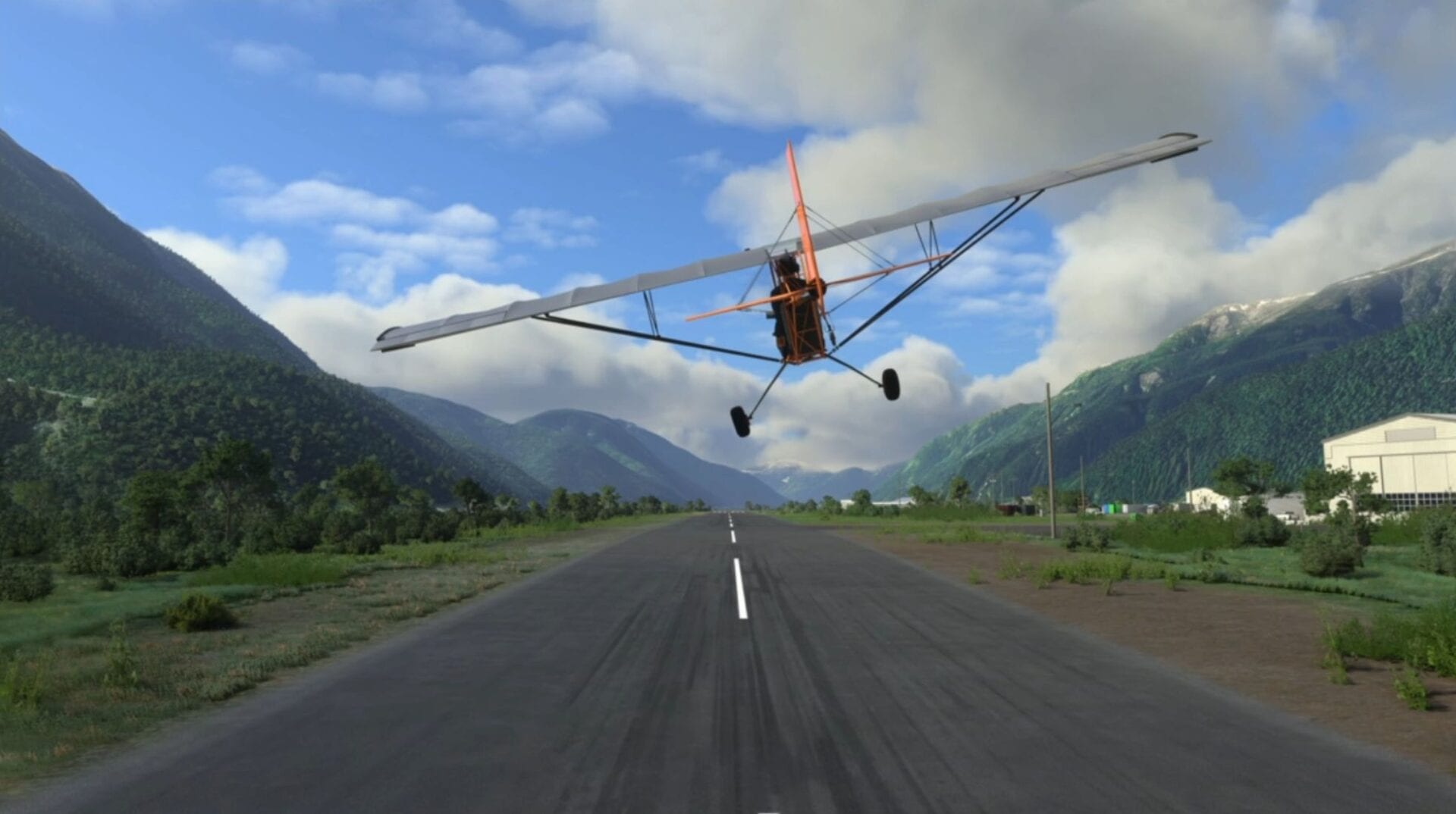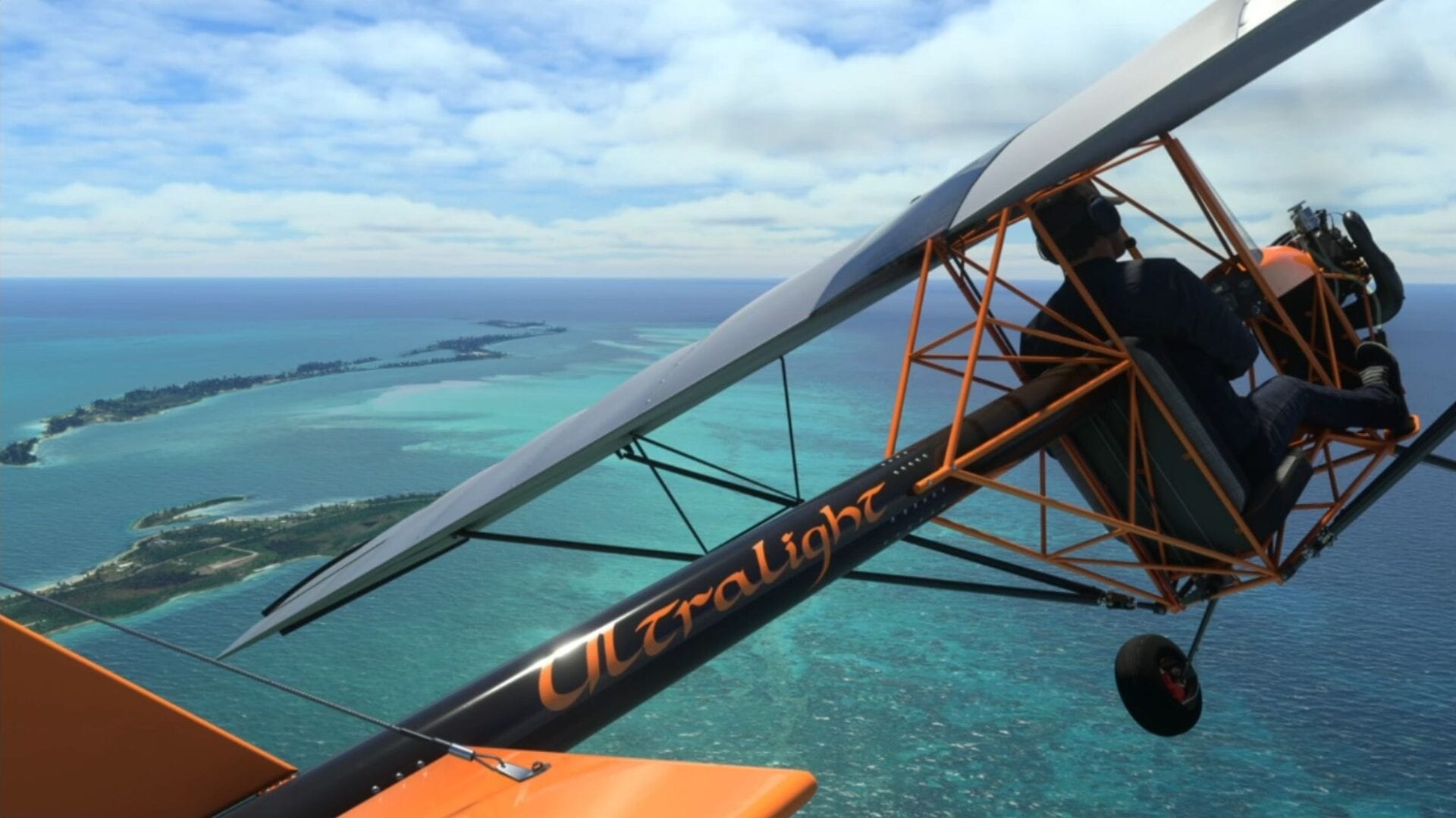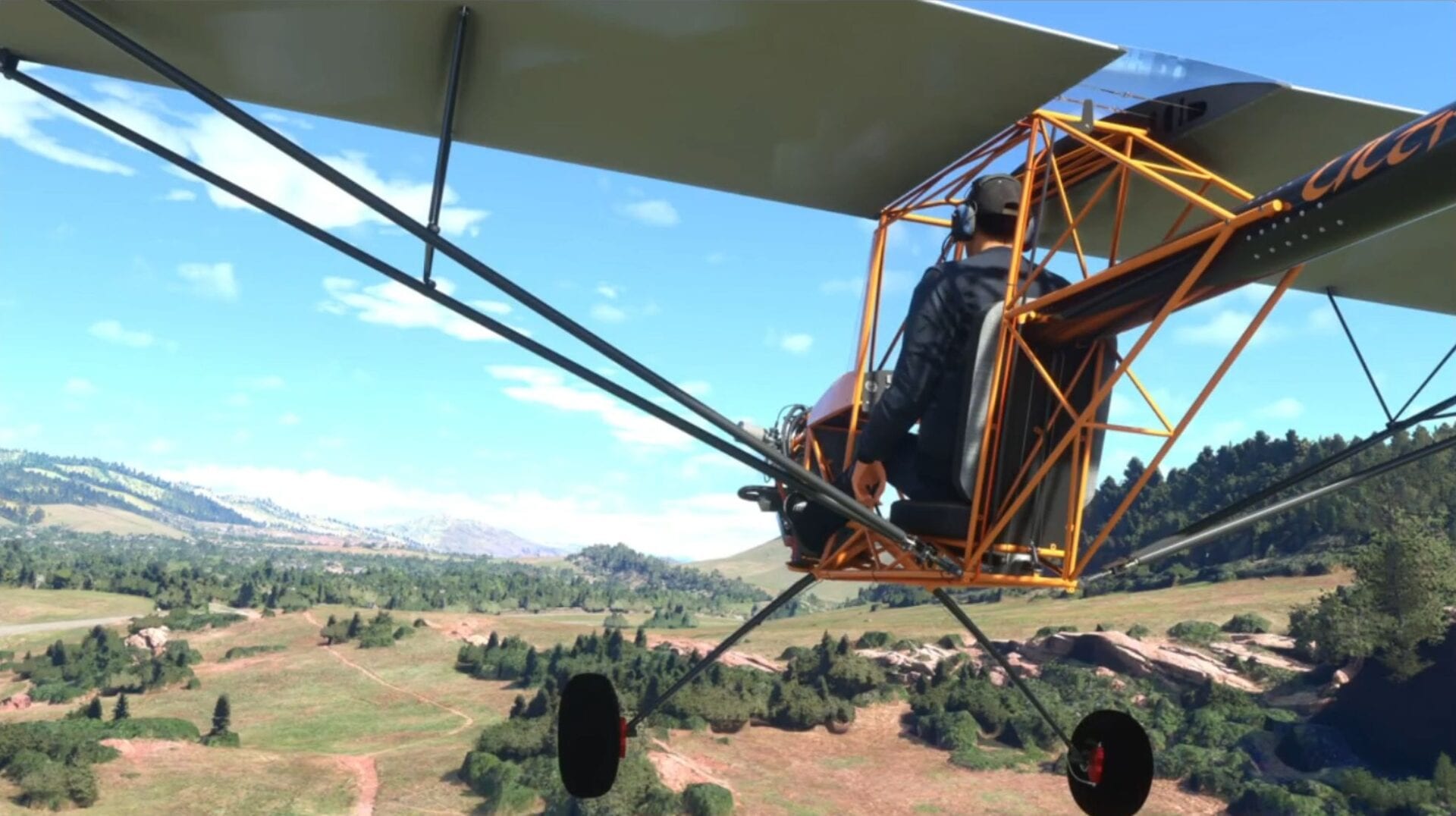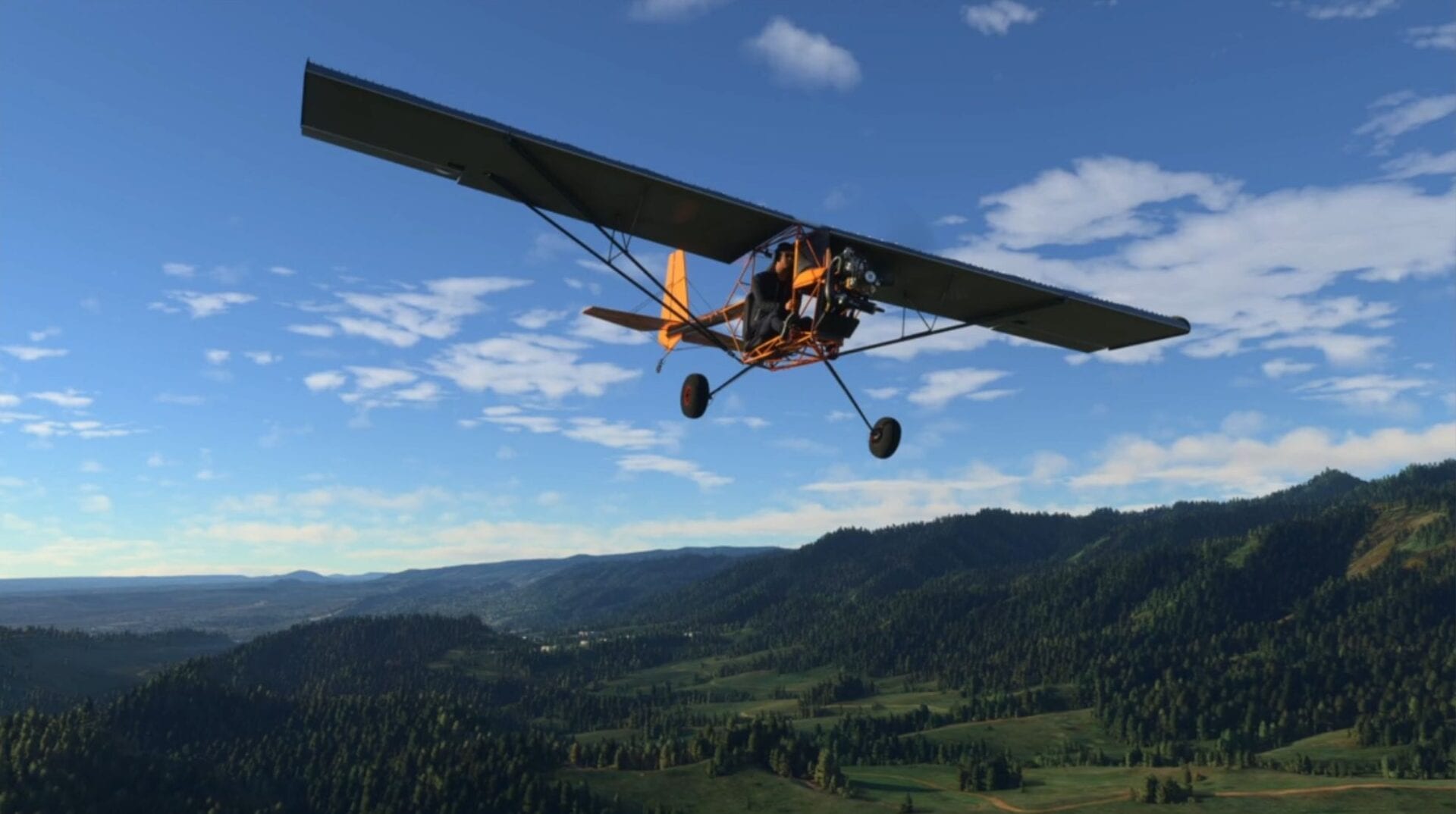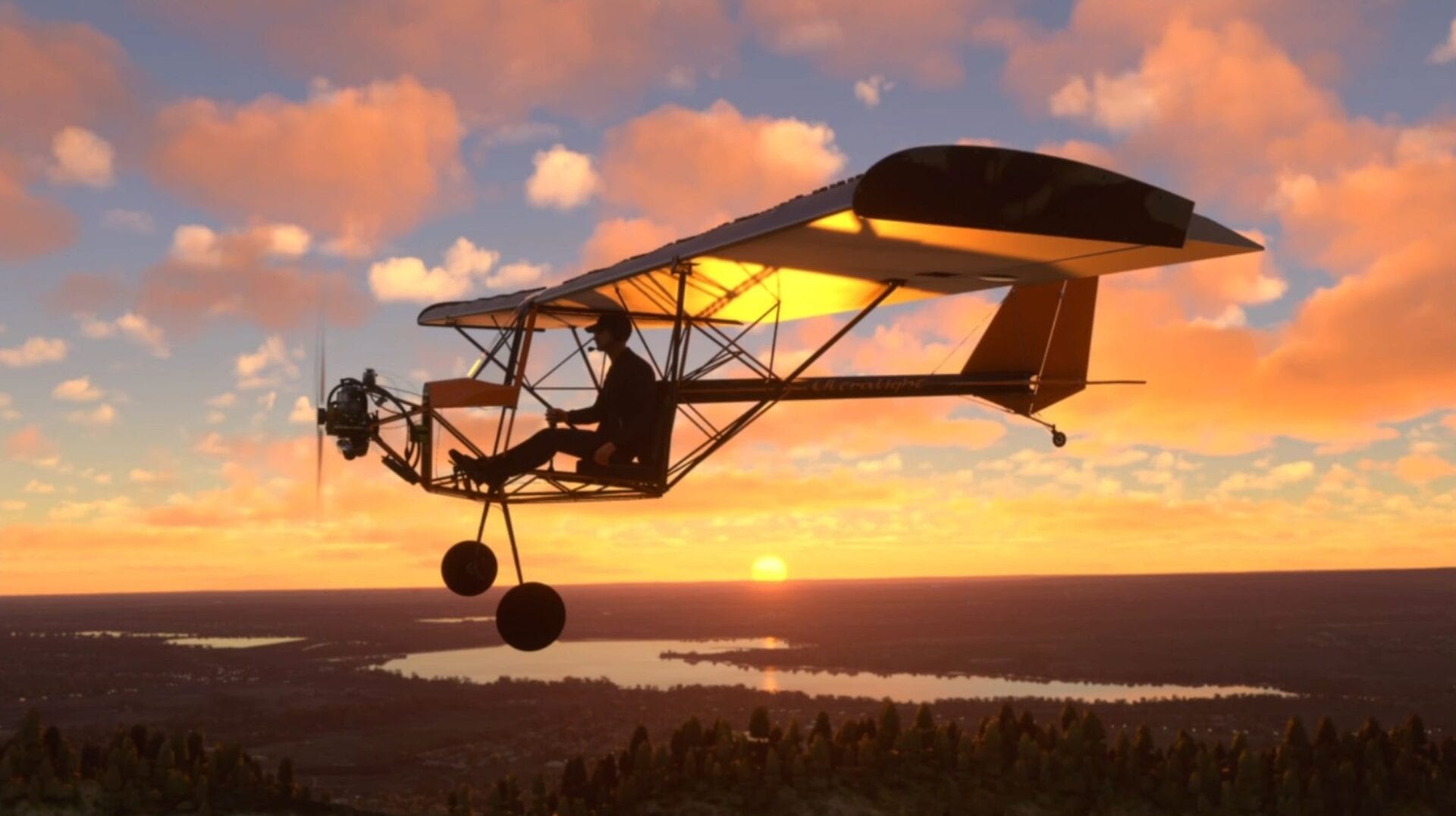 Another plane has been announced and it's the ATR 42-600 and ATR 72-600, made in collaboration with ATR itself and developed by Hans Hartmann who created the aircraft in previous simulators and lately worked on the CRJ by Aerosoft. This one will come in a while, more specifically in 2022.
You can see a few screenshots below.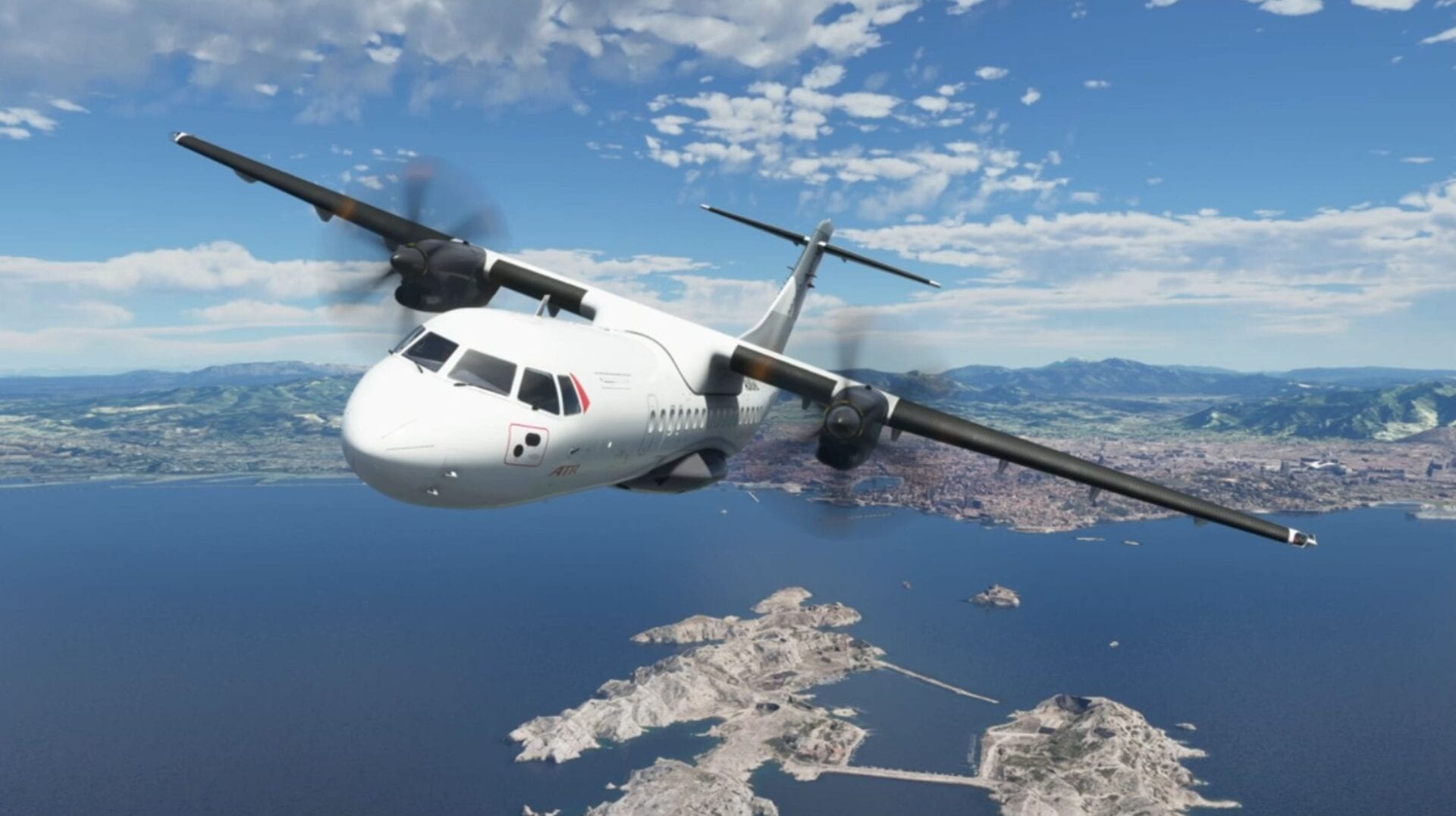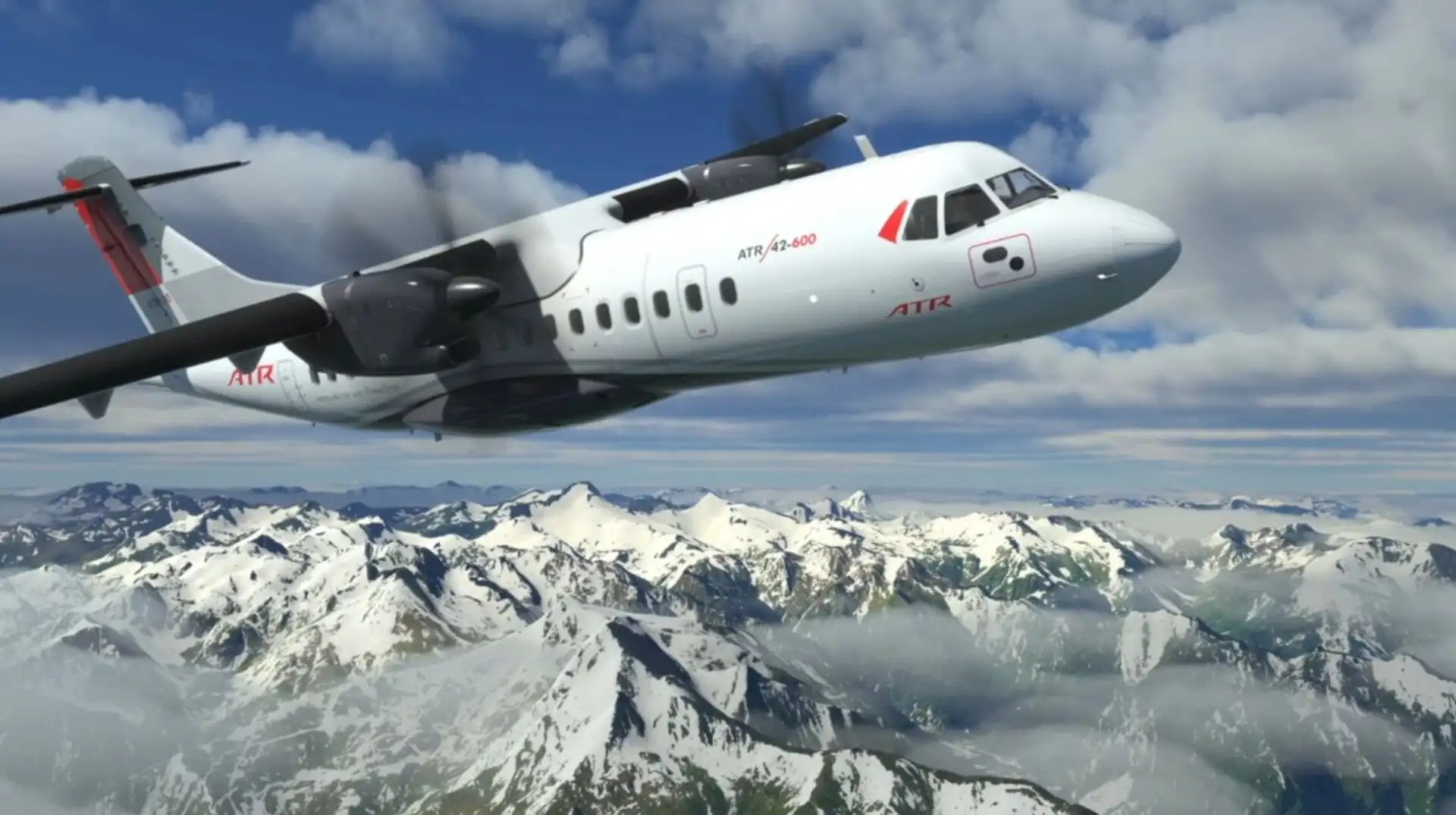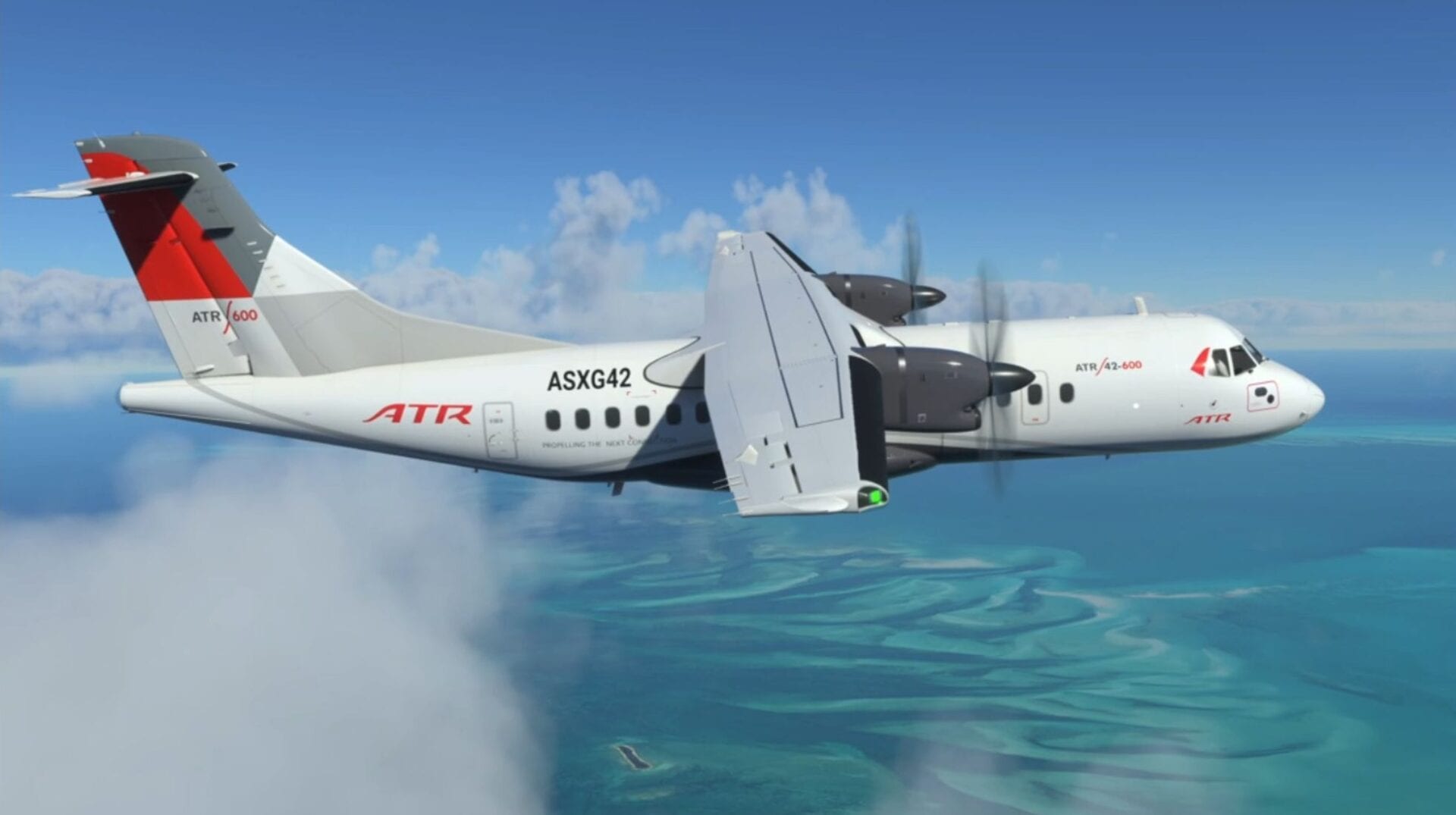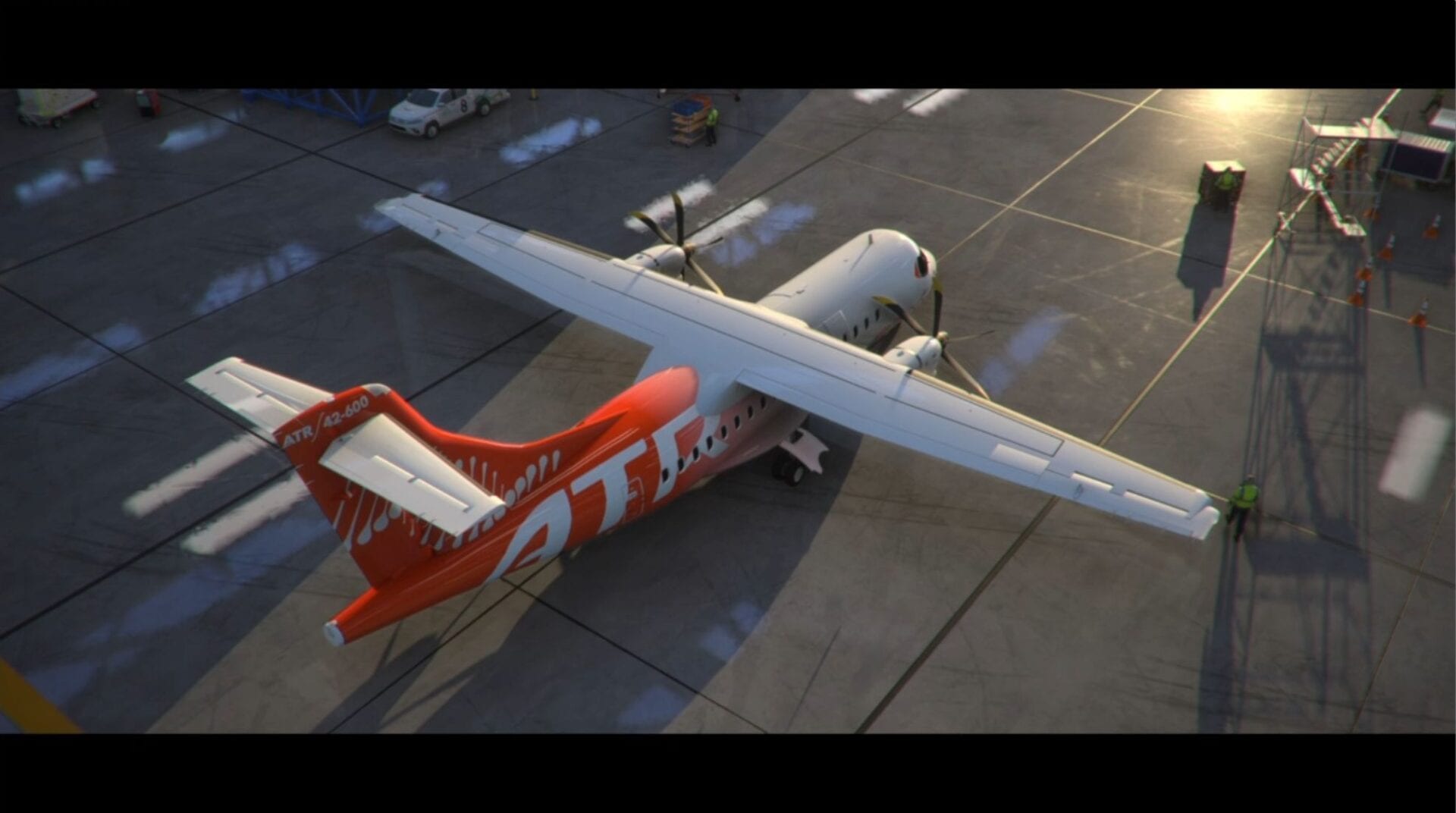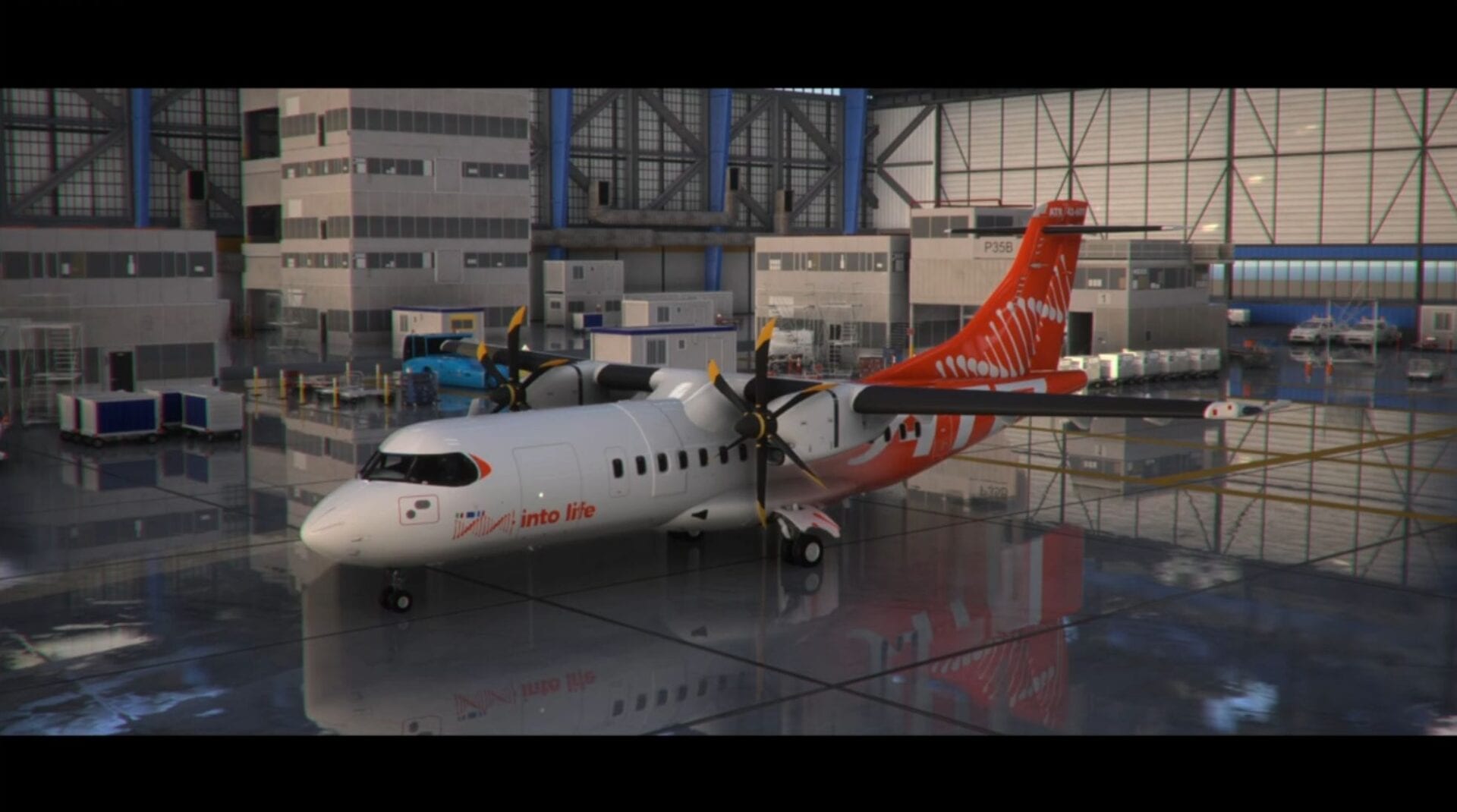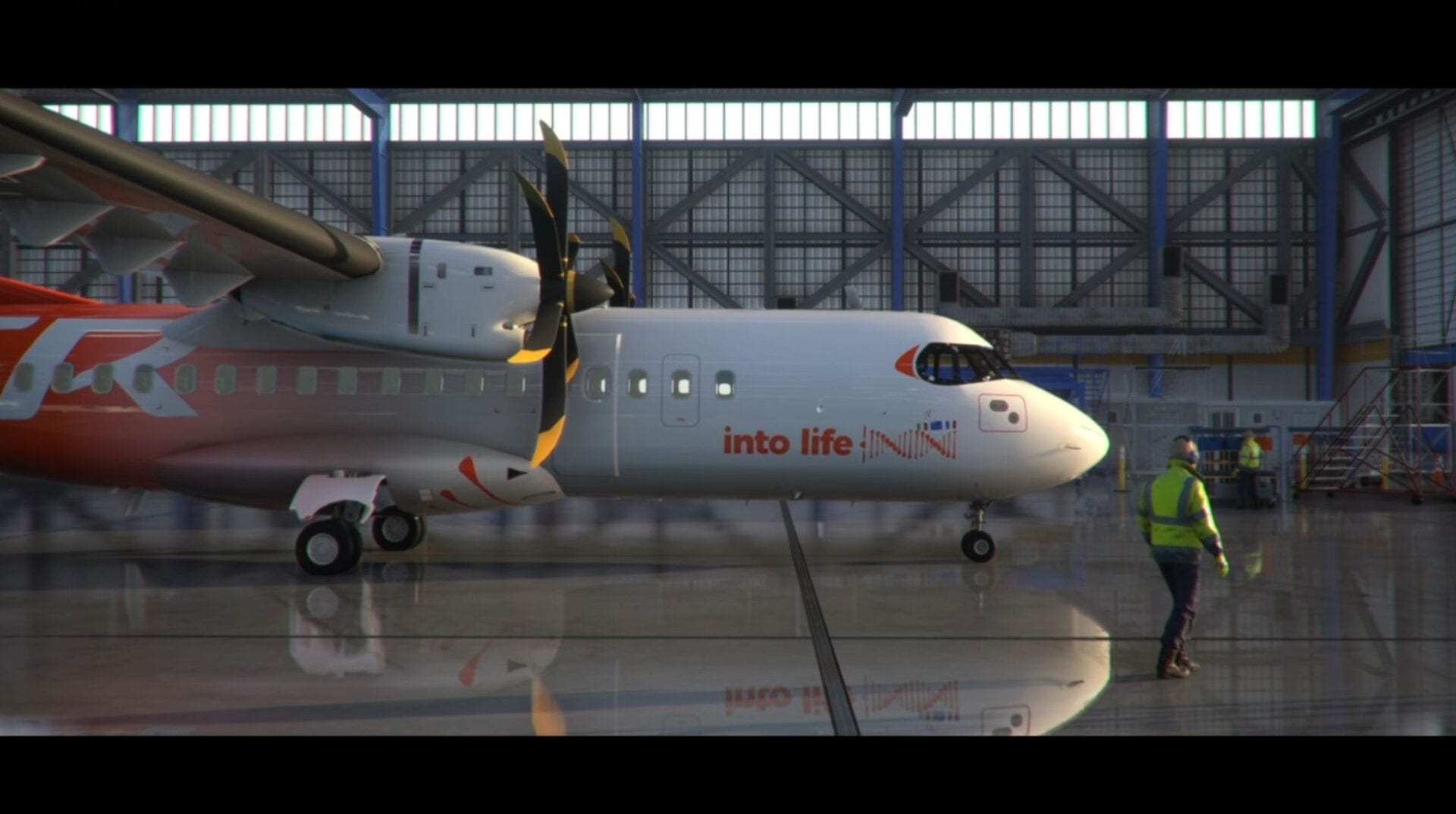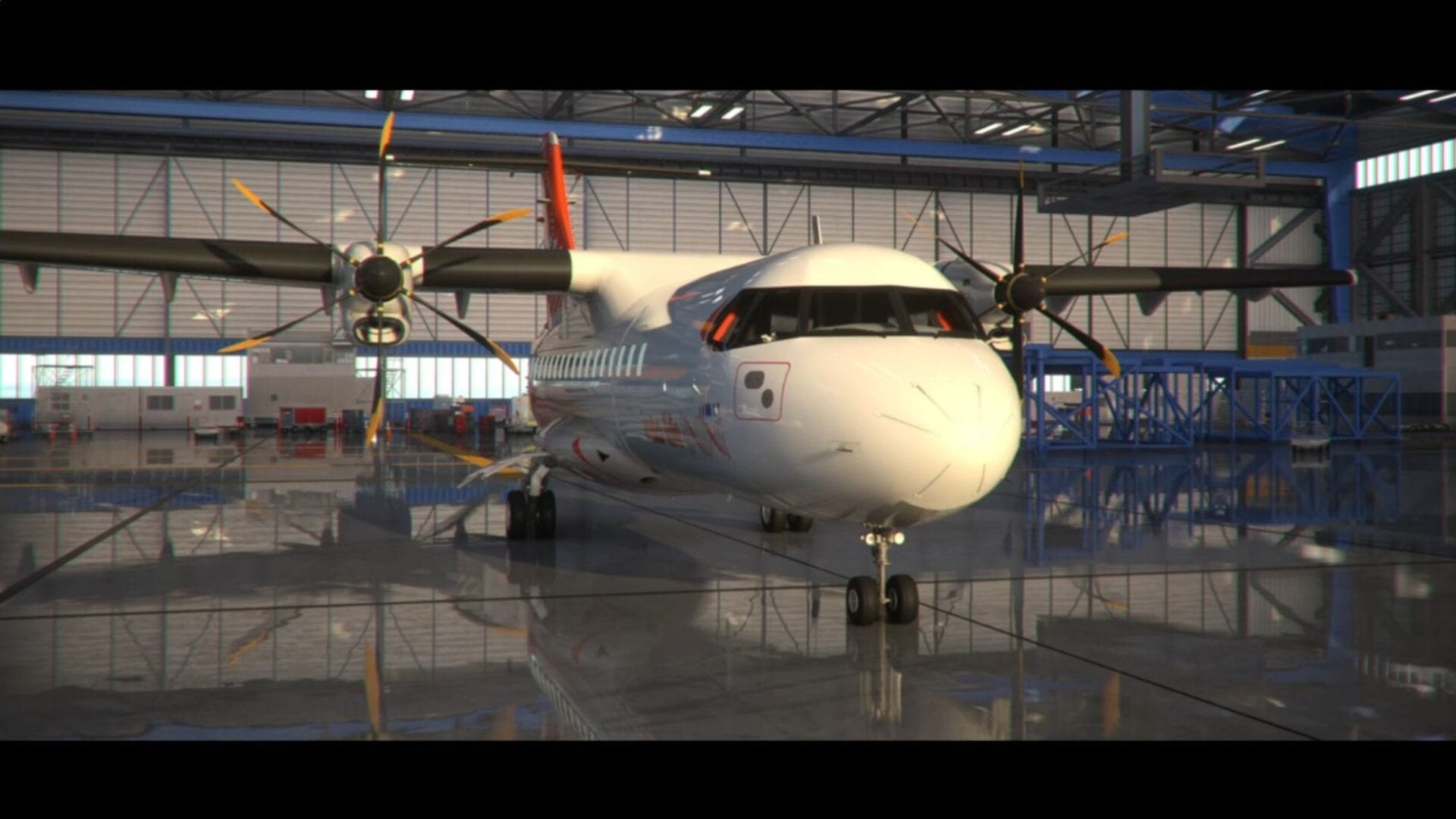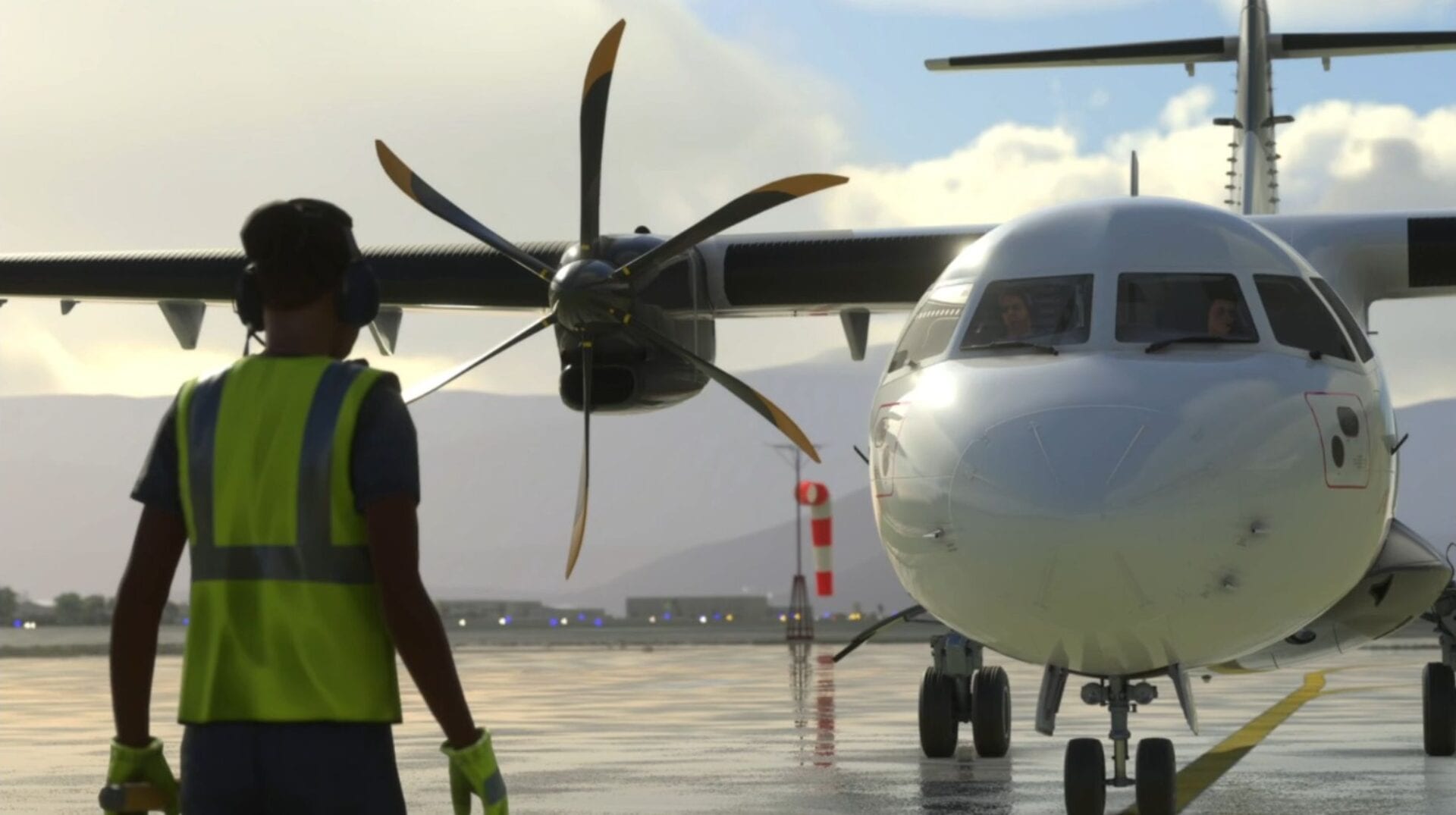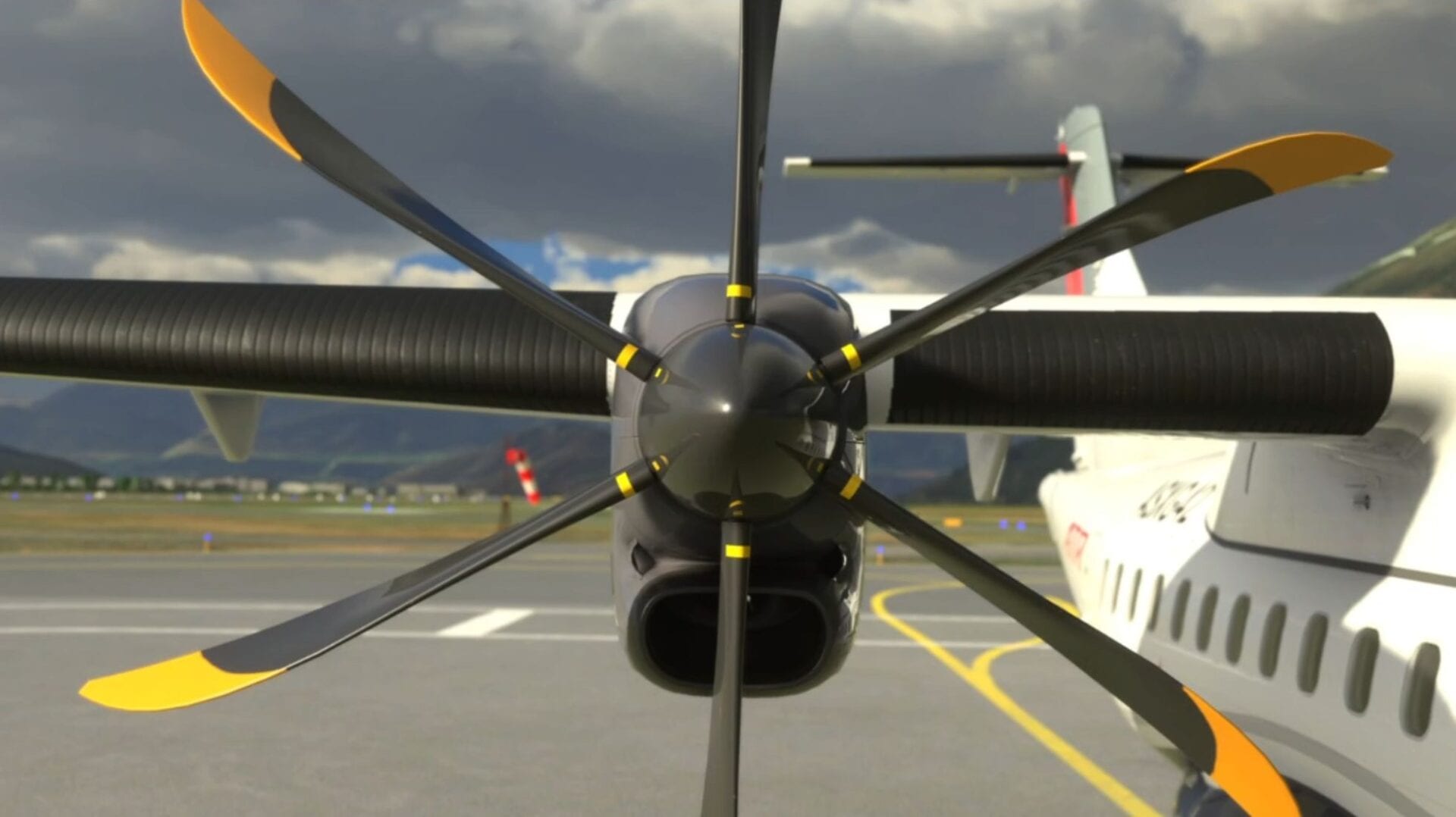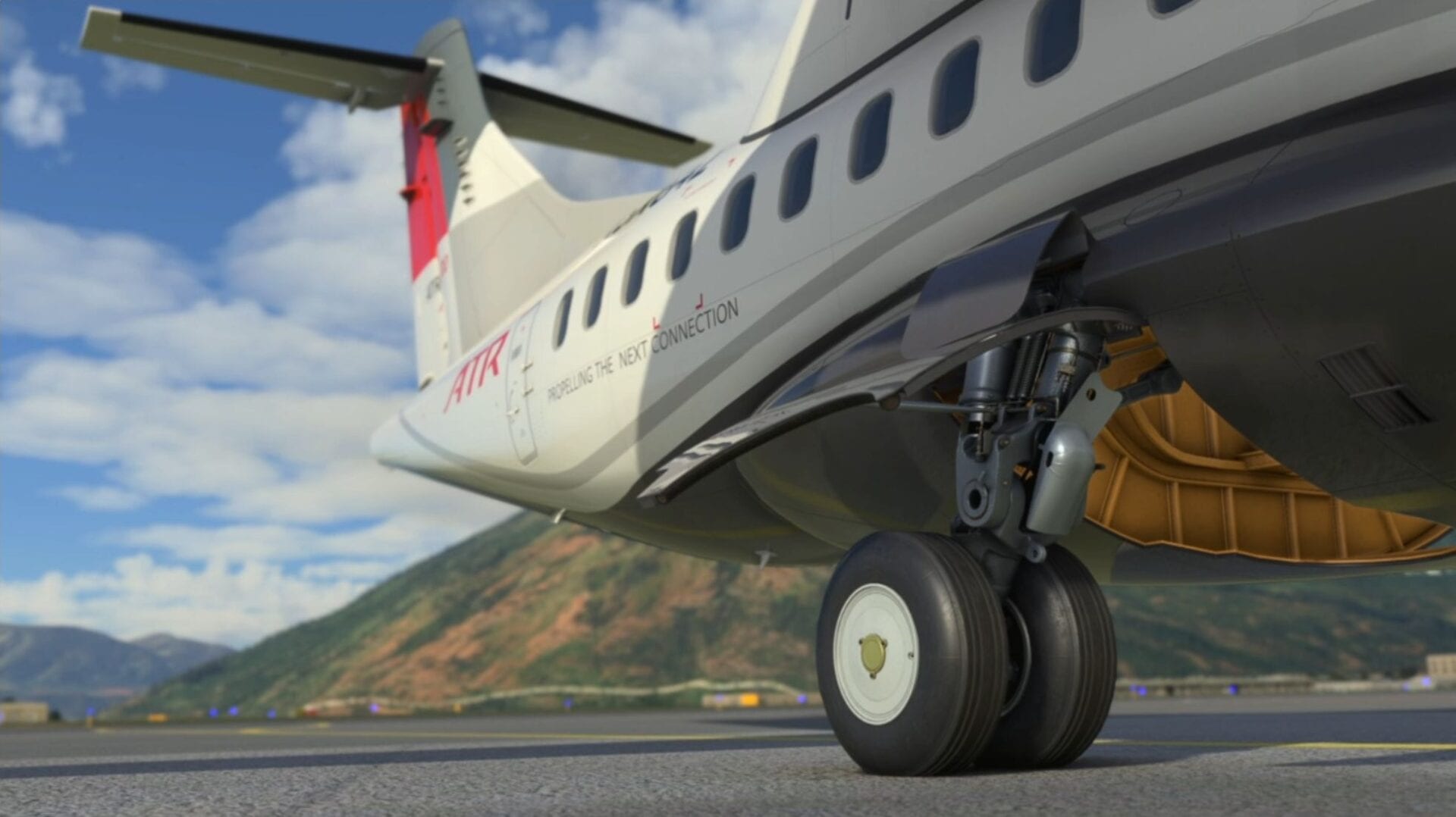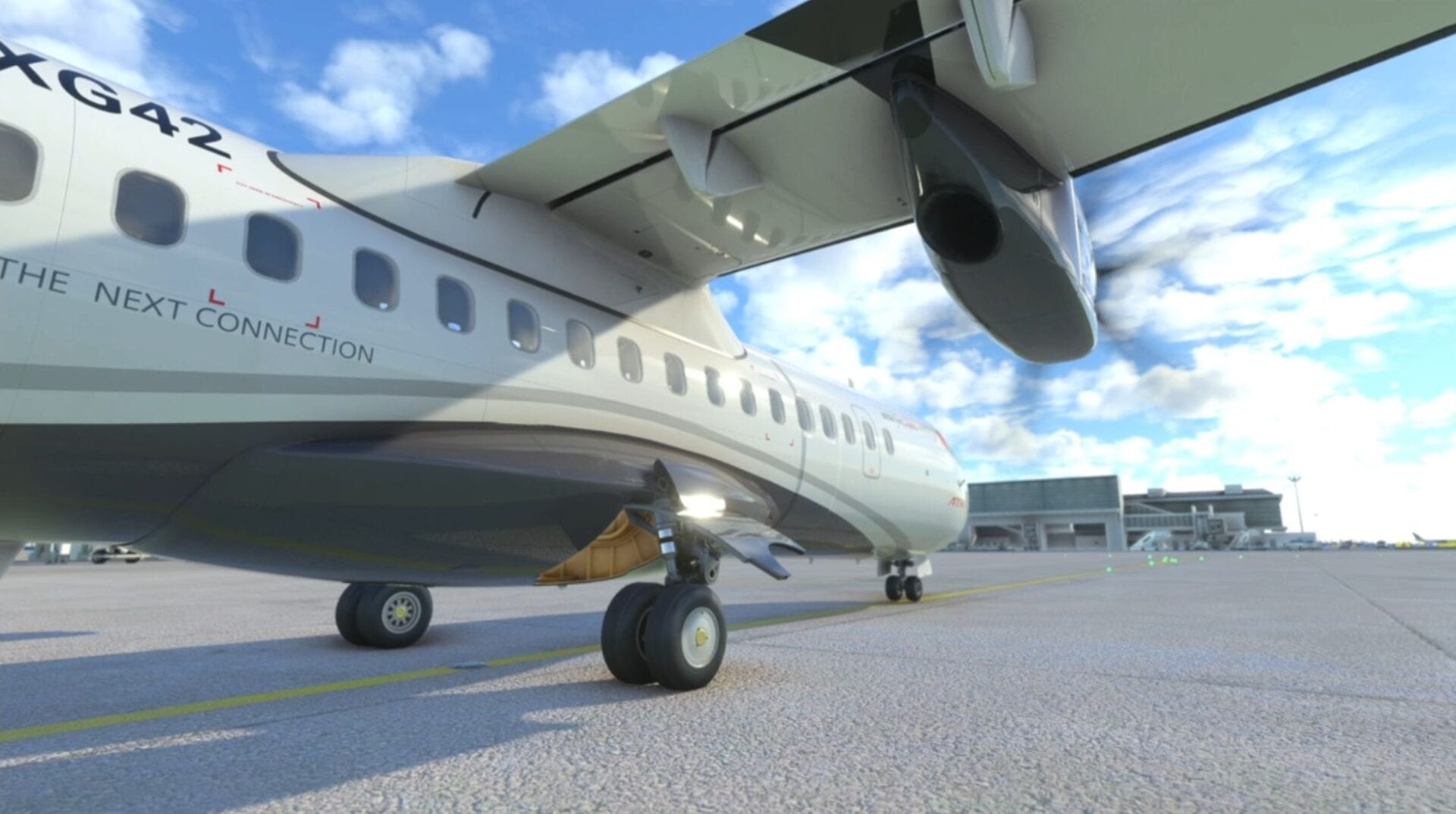 We learn that the upcoming Sim Update 4 will include a large update for turboprops including the relationship between altitude and torque, prop feathering, and drag. This kind of feature will also be available to third-party aircraft makers.
More fine-tuning on the aerodynamics will be done for the three turboprops available in the simulator on top of the Cessnas (172 and 152). The same will be done to the rest of the aircraft going forward.
More work is being done on optimization and Sim Update 4 will optimize glass cockpit and more.
Sim Update 4 will also improve traffic (more aircraft will appear in the air and more), effects (including landing effects), the weather radar, and more.
World Update V will feature the Nordics: Denmark, Sweden, Norway, Finland, and Iceland. Below you can see a few screenshots.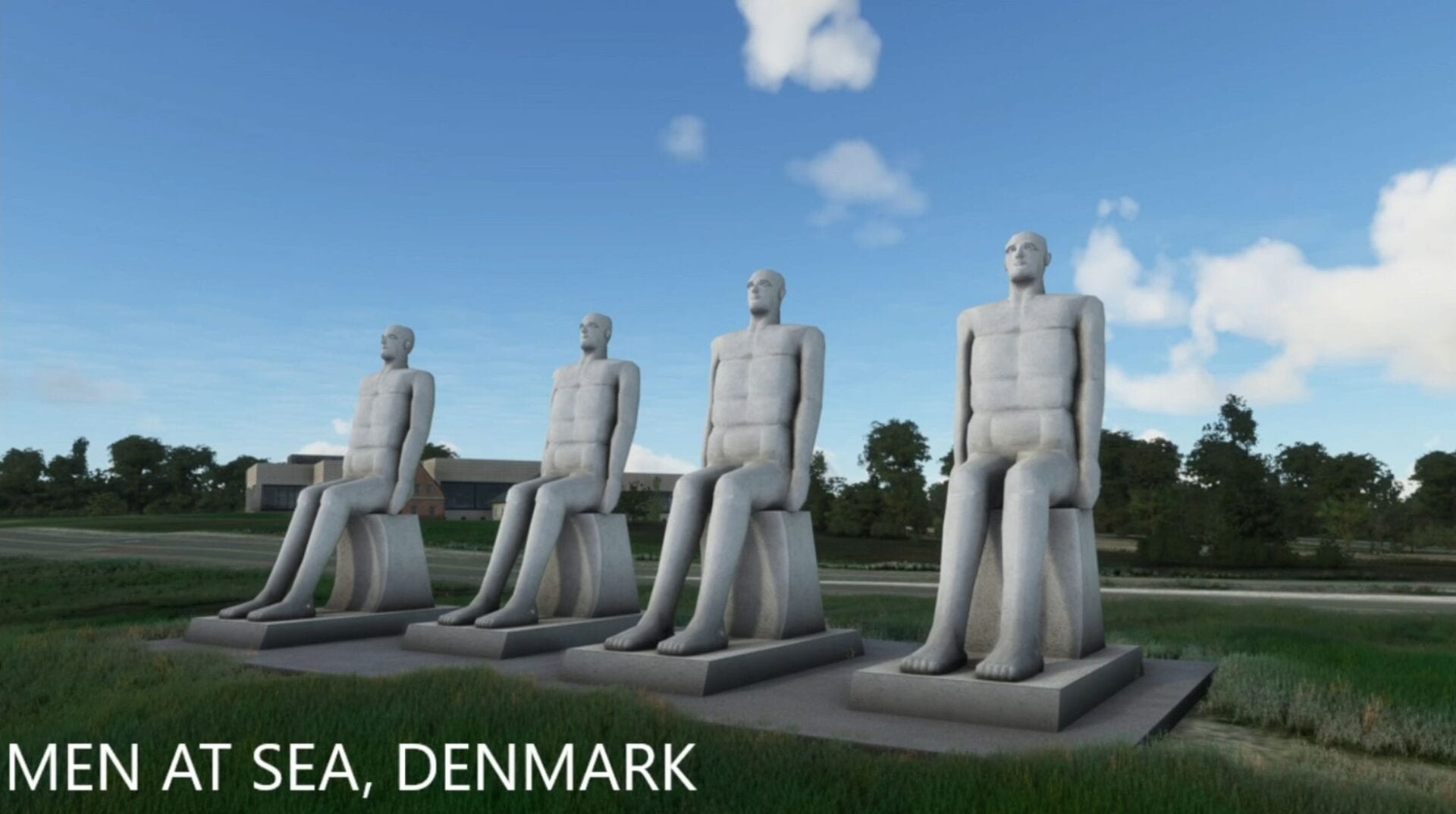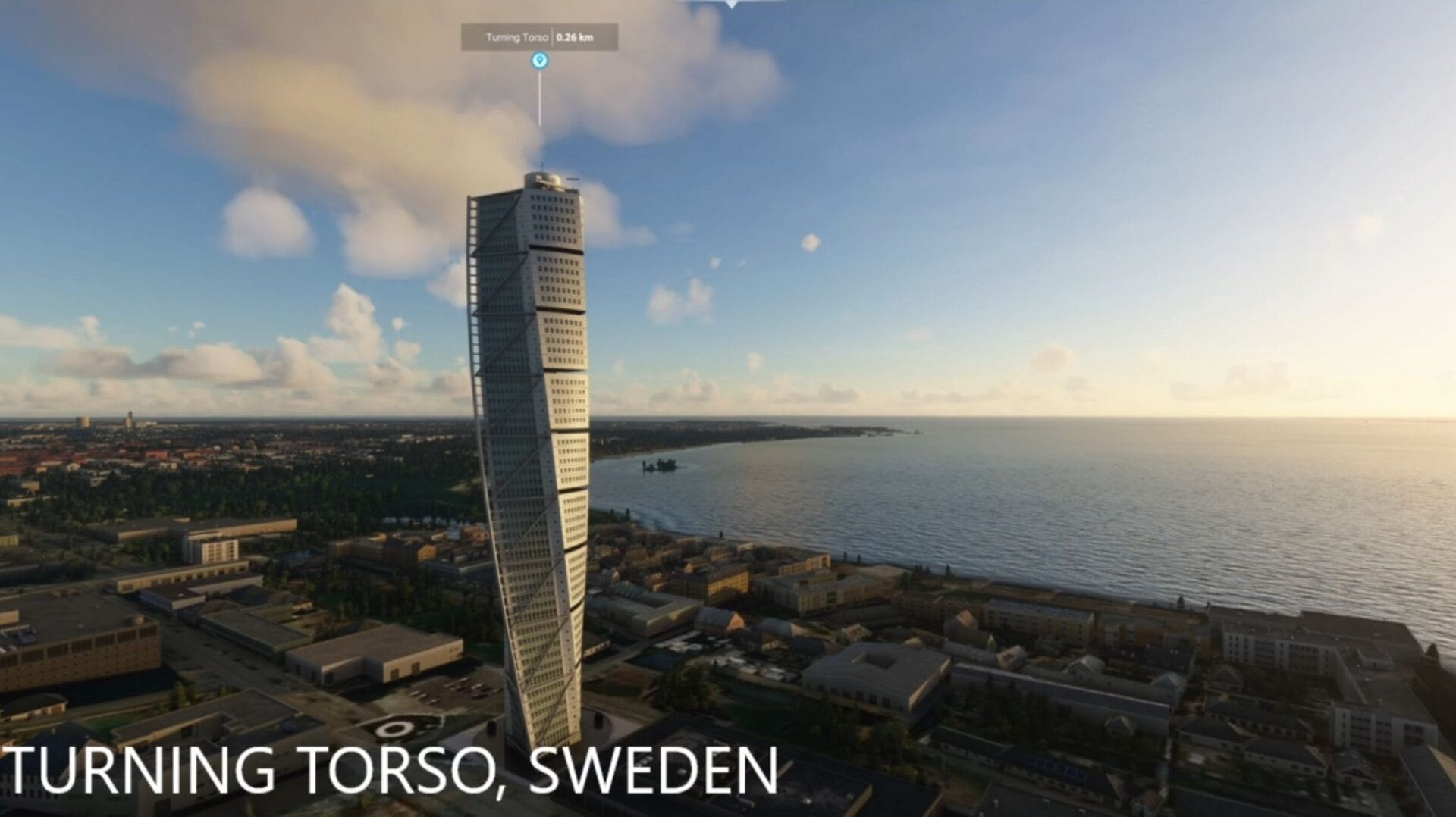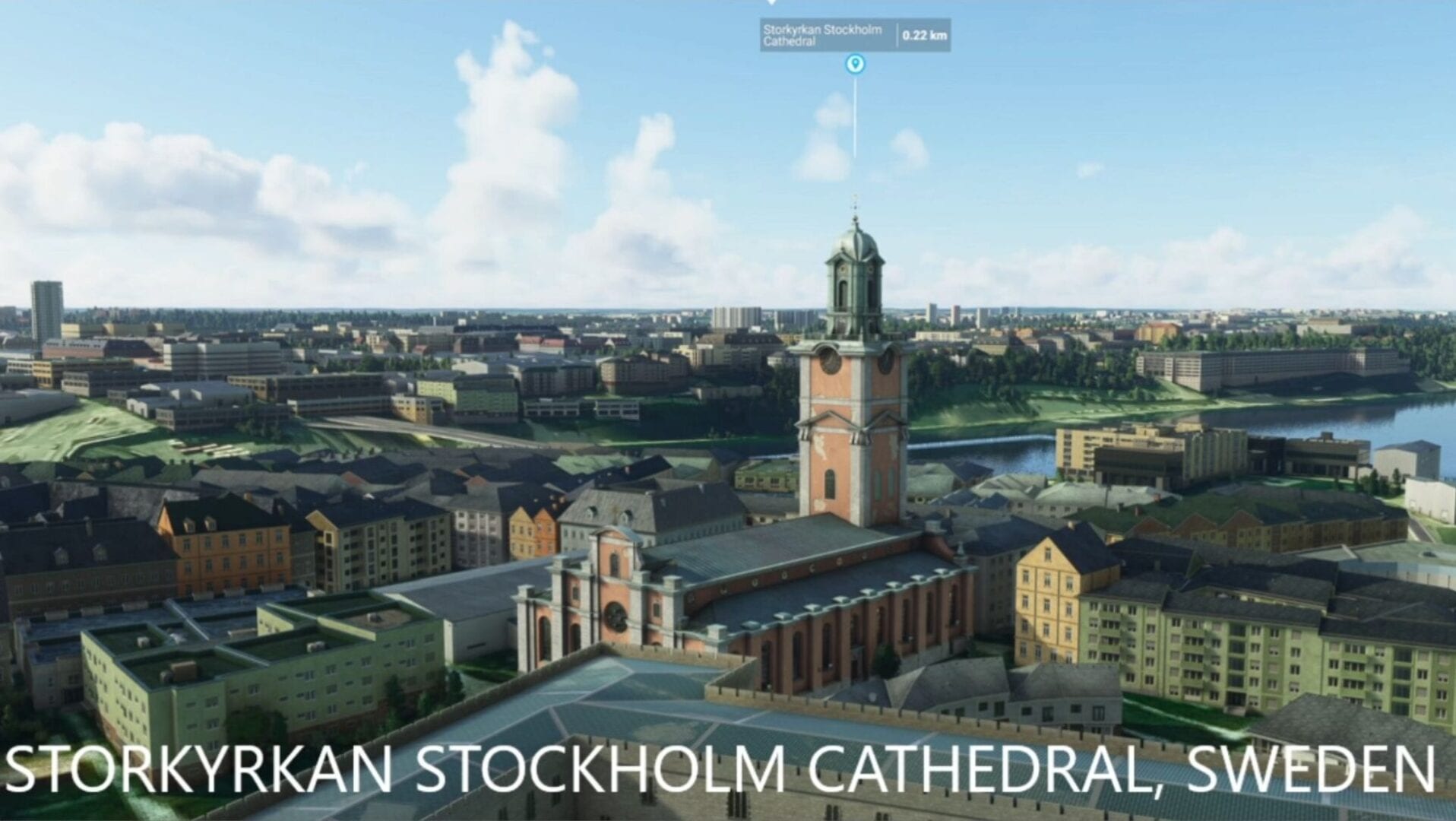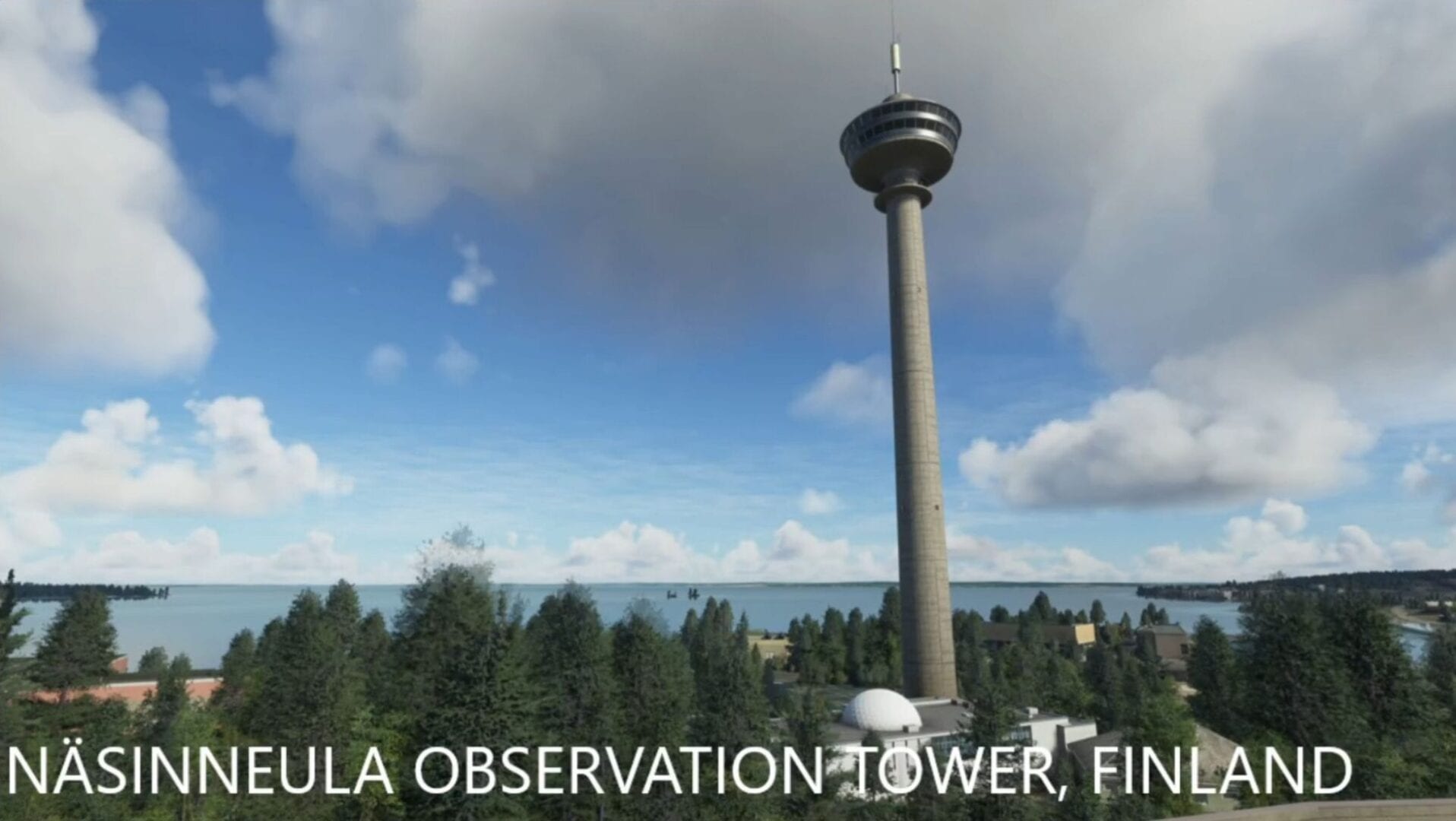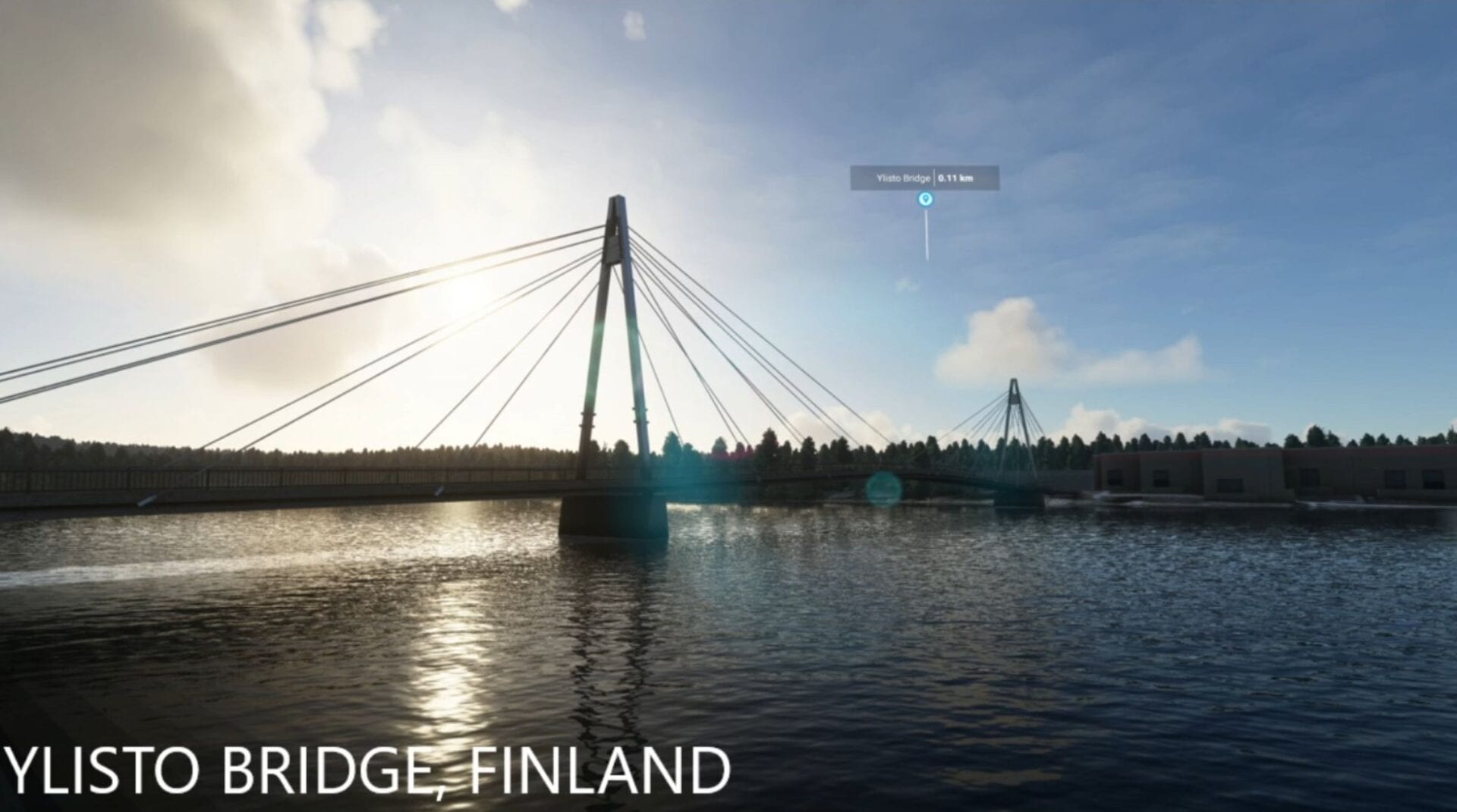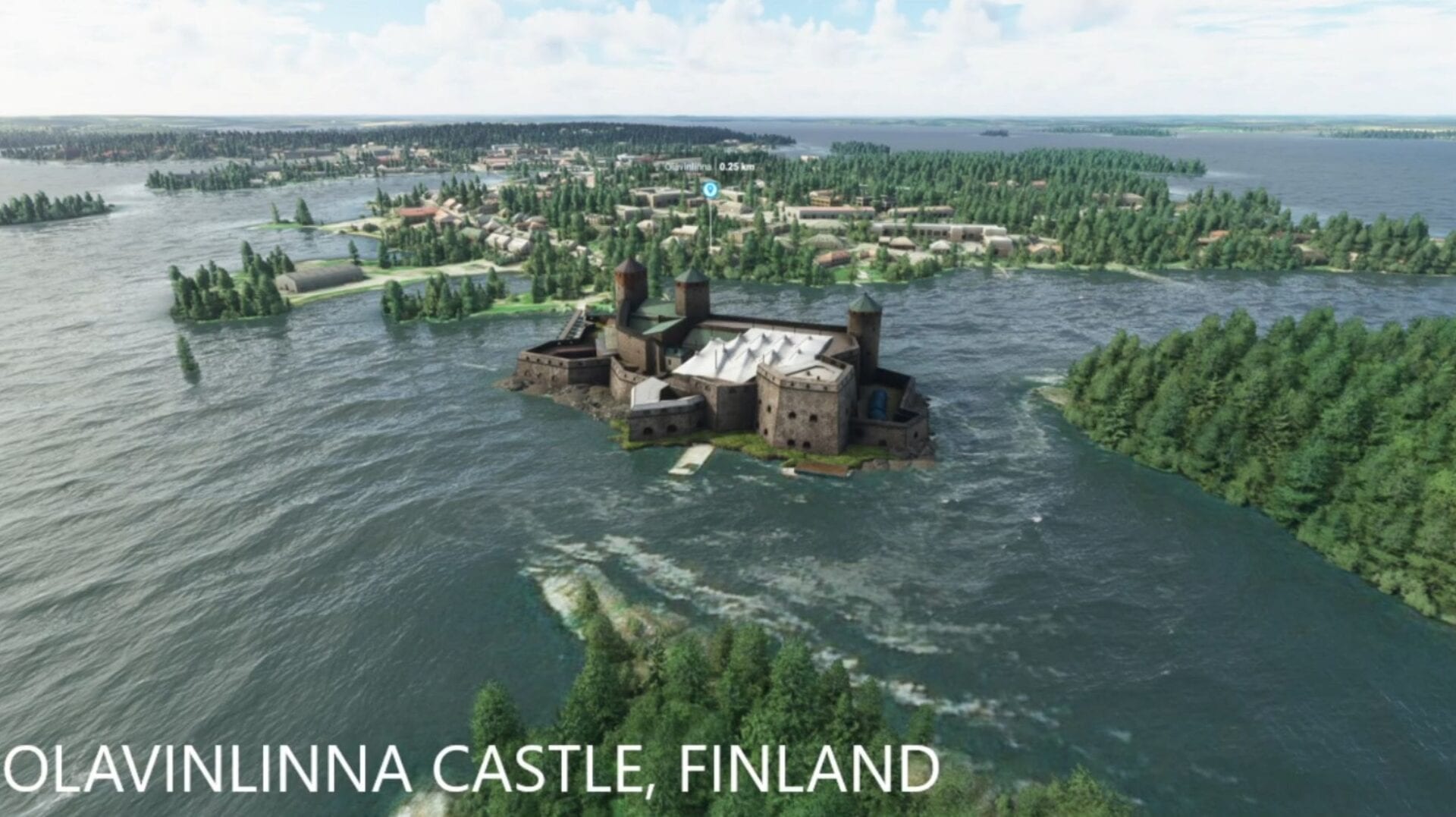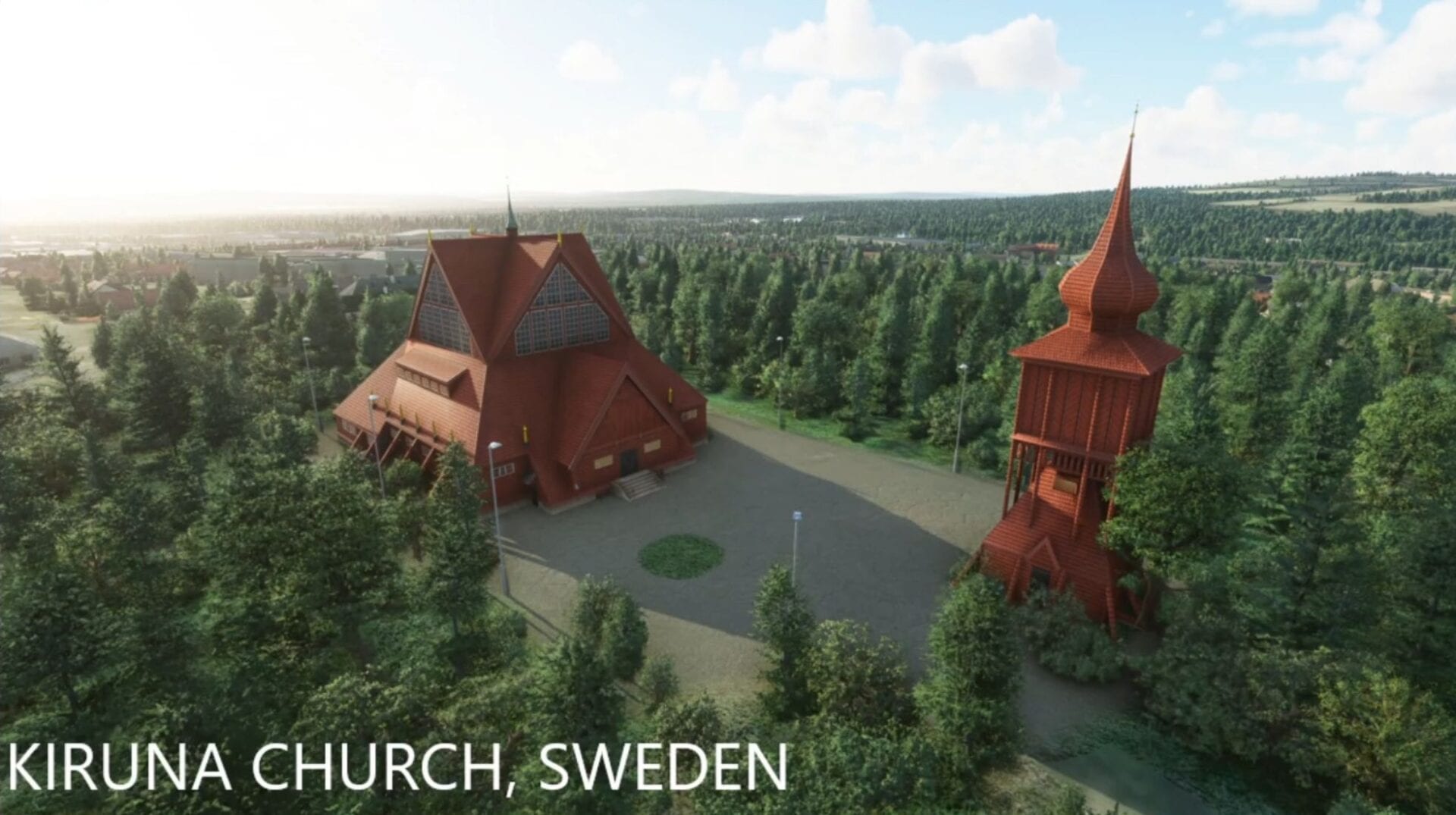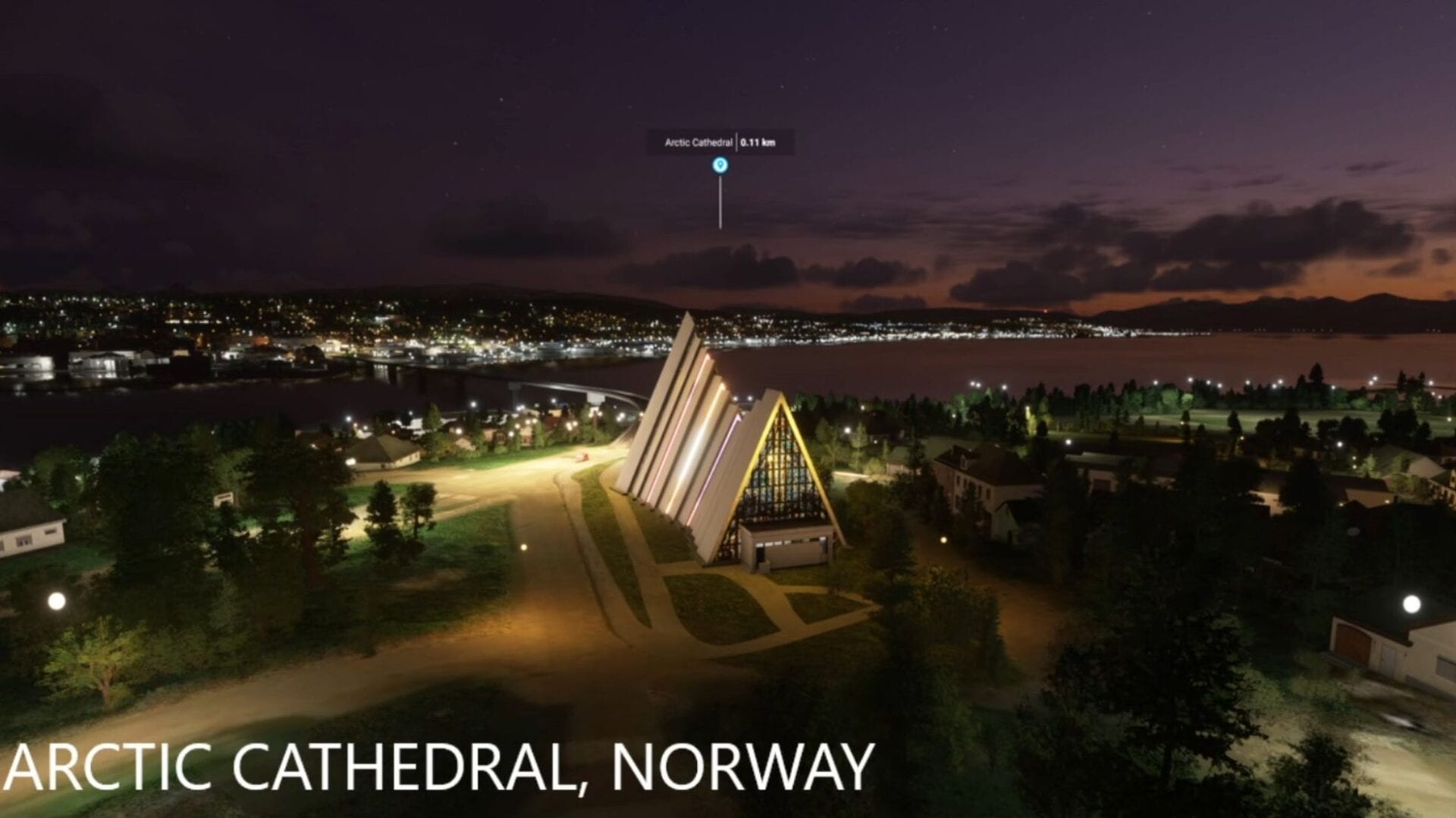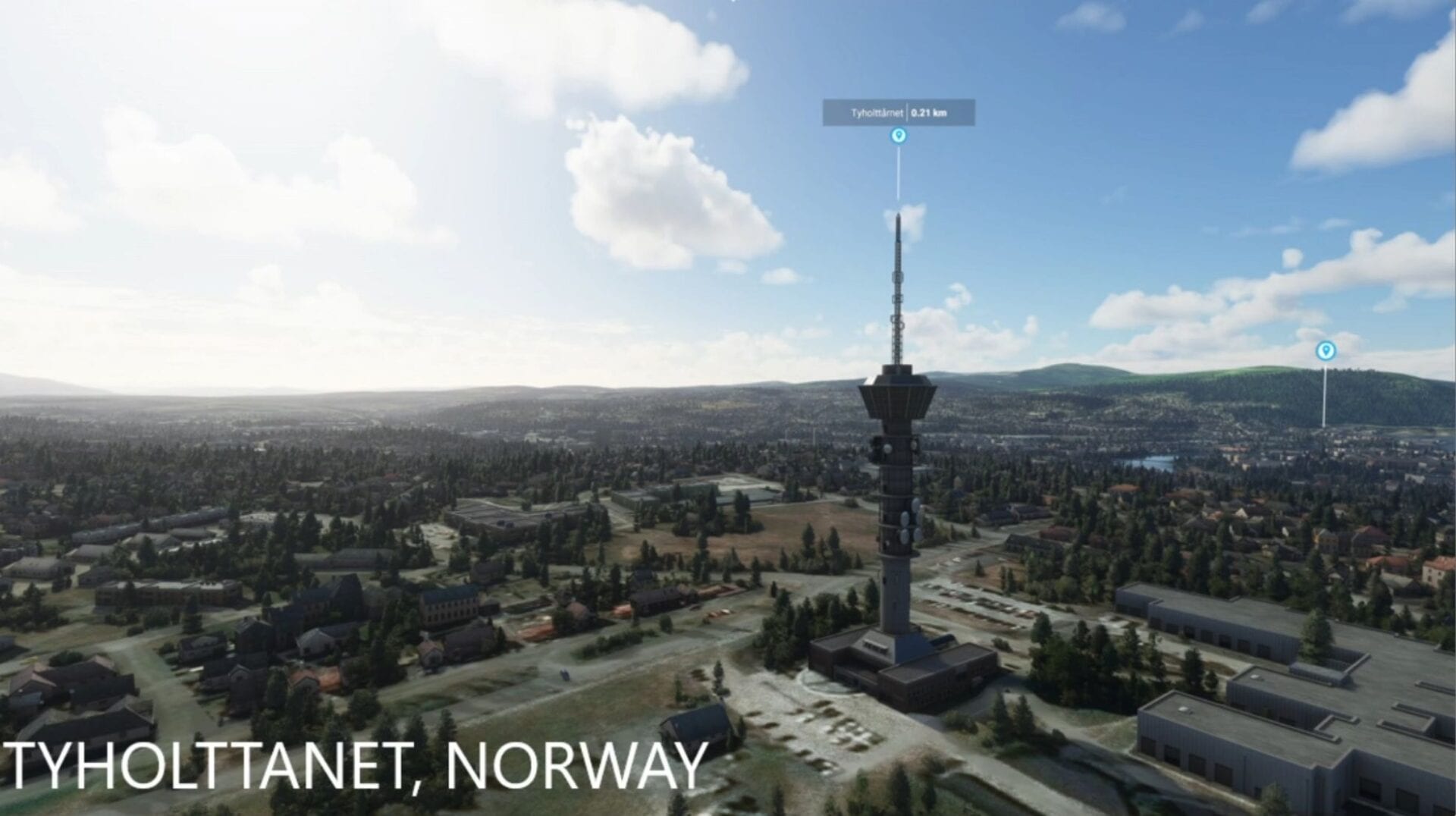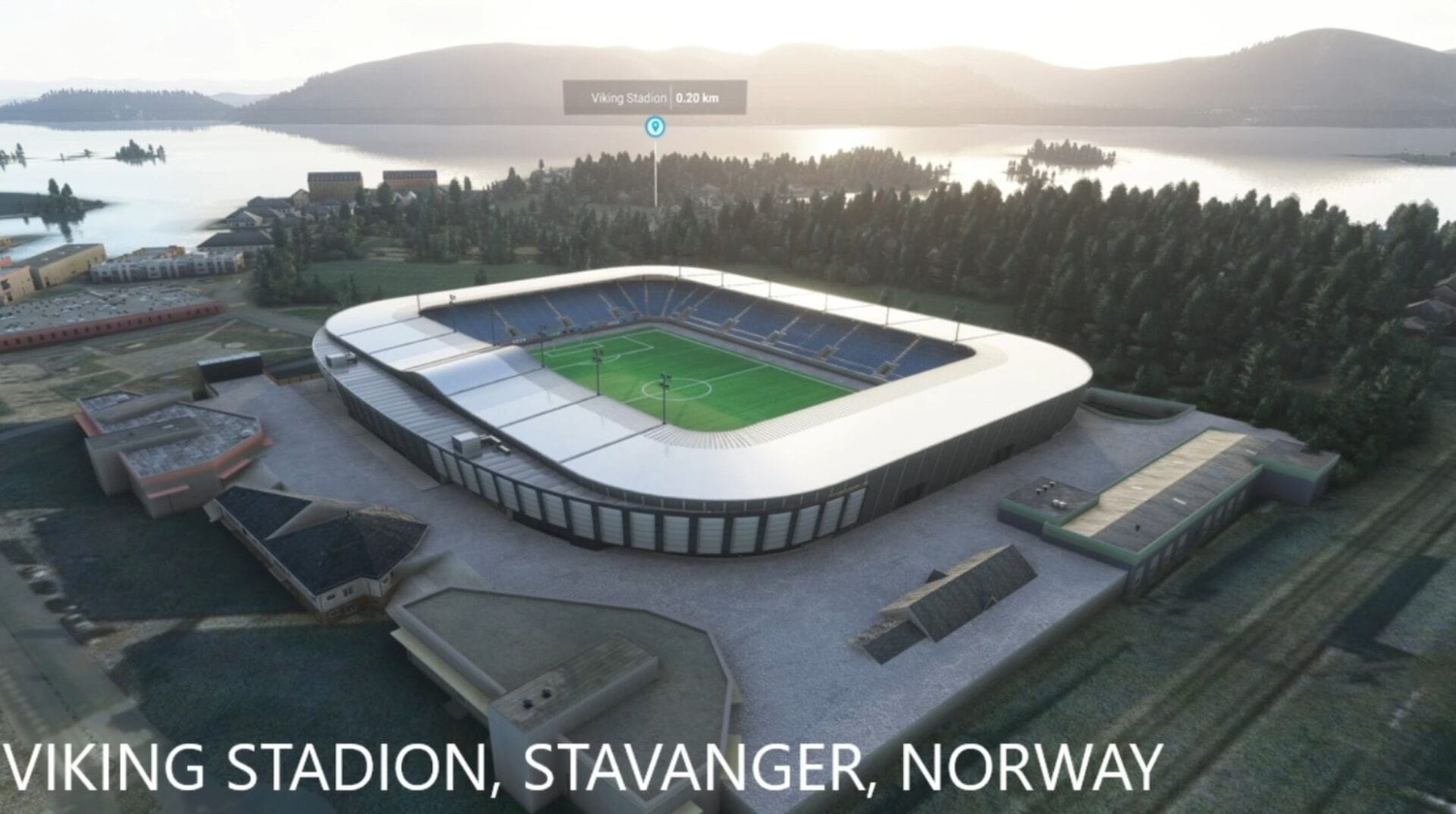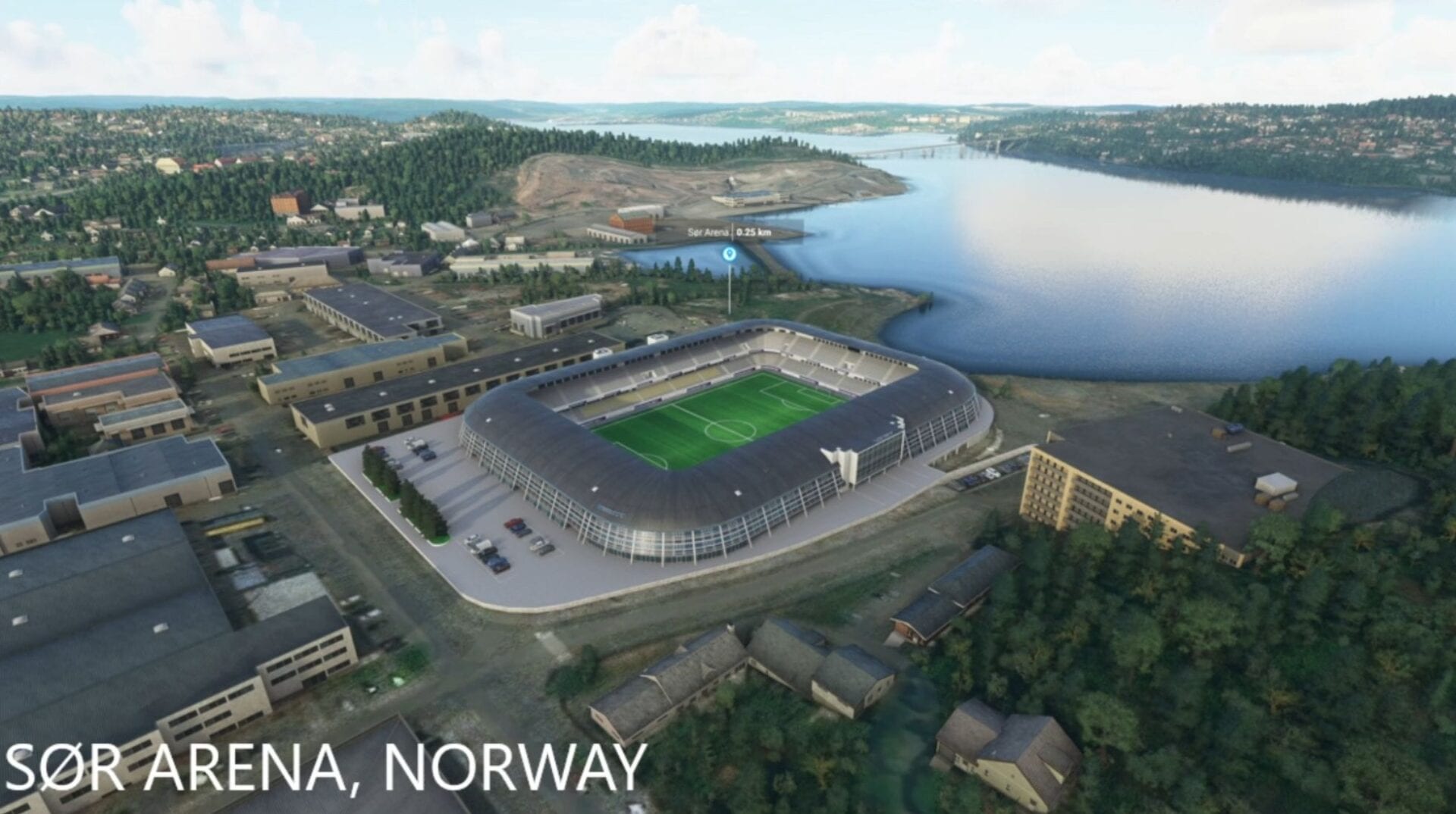 It'll come tentatively in June 2021, but it could be earlier (June is the pessimistic estimation). The new airports that will included will be EKRN Bornholm Airport, BIIS Ísafjörður Airport, ENSB Svalbard Airport, ESSA Stockholm Arlanda Airport, and EFVA Vaasa Airport.
Data for the Faroe Islands has also been found and sent to Bing this morning.
A lot of improvements to performance and optimization are being done for the Xbox version including memory usage and loading times. This will heavily impact positively the PC version as well.
Performance optimization for the console version is almost done. Asobo has spent the past 7-8 months working on it and improvements on performance are almost complete, even if the developers plan to try to have 4-5 more frames-per-second on average. Currently, they're working on smoothing out stutters and improving loading times. The hope is that the work done on stutters will also circle back to the PC version.
Work is undergoing on improving controller implementation, usability, and ease of use. This includes how to make the cockpit controls easy to access with a controllers. That being said, keyboards will be supported.
Making the simulator run on console was a big challenge, but Wloch explained that those challenges are in the past and now they are in the polishing phase and making sure that everything is slick.
Neumann mentioned that Microsoft Flight Simulator is currently working and running on consoles internally. It's "quite good" in its current form and will improve further.
Microsoft feels a lot of responsibility in making Xbox users feel welcome. The design team, the art team, and the UX team are working to make the experience elegant including tutorials and more.
He explained that the house of Xbox is "super-excited" about the Xbox Series X|S version, and Asobo has made fantastic work on it.
There's a plan for an Xbox beta. While the team has no details to share for now, it's planned. On top of that, we get the confirmation that cross-play is going to be implemented between Xbox and PC.
Work on the possibility to add Nvidia DLSS has not yet started, but for now, it's not a big priority. The team will look into it after the release of the Xbox version.
Below you can check out the new feedback snapshot. Incidentally, an update to photogrammetry will come in Sim Update 6.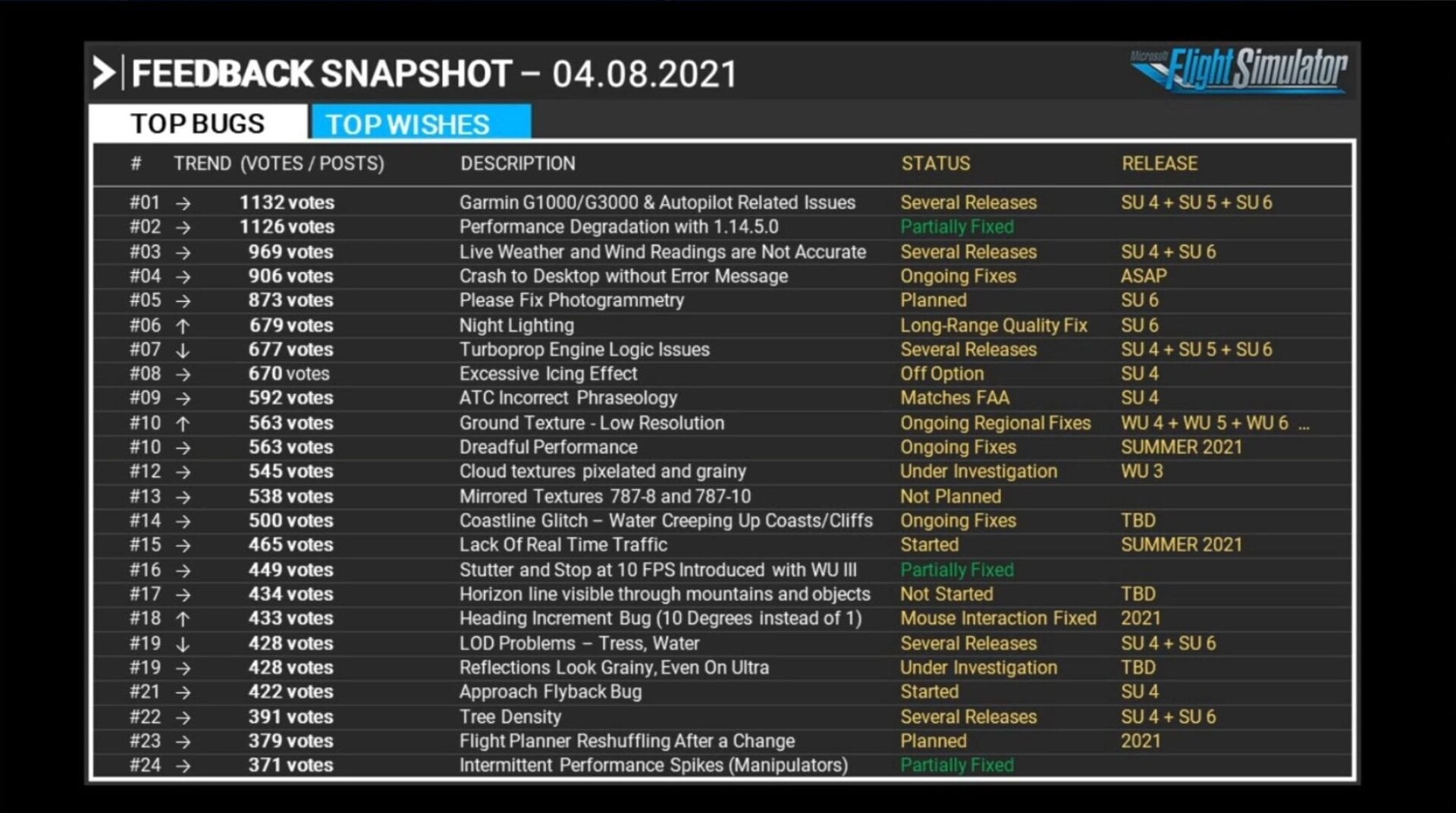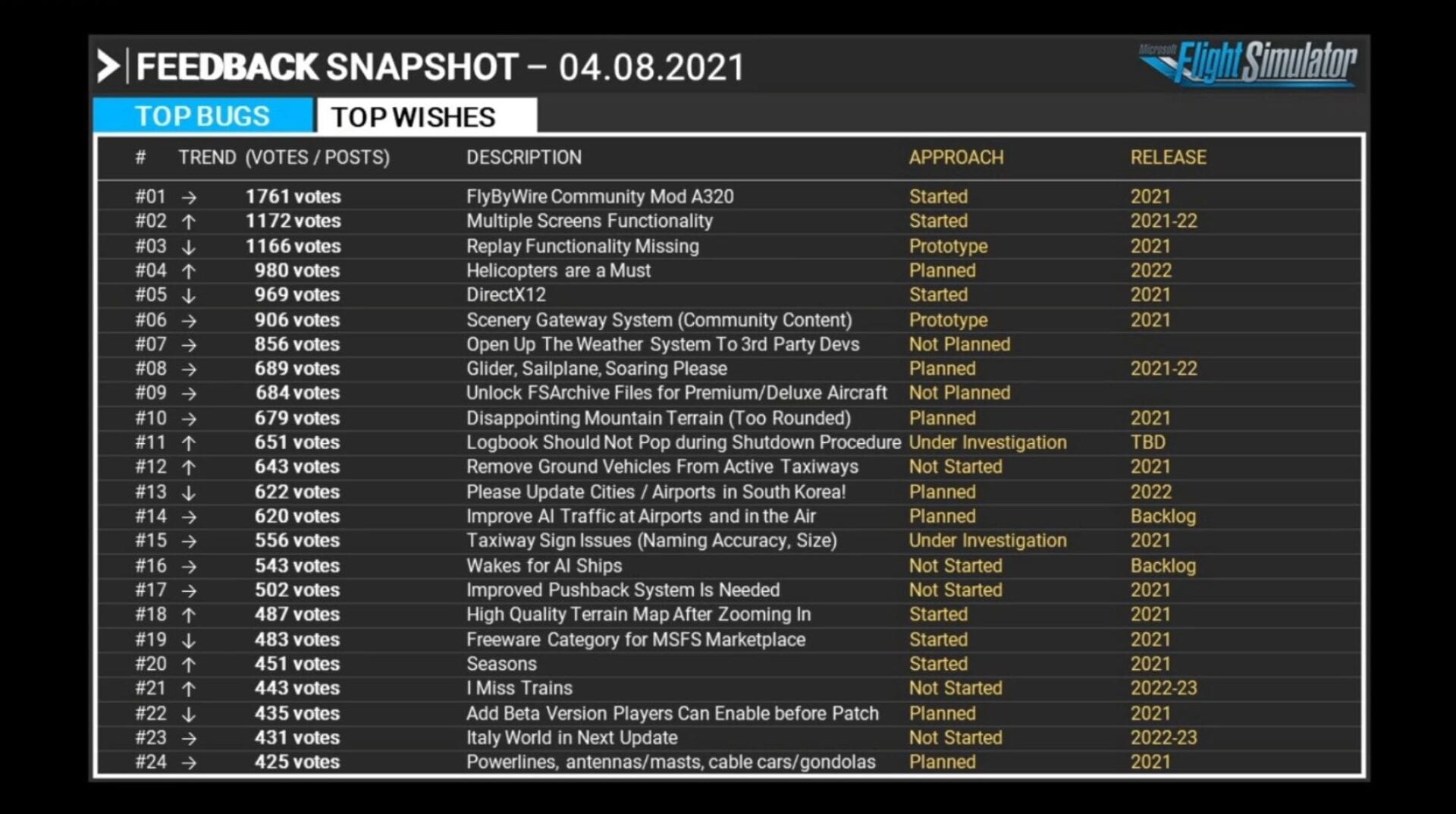 Speaking of AI traffic, the idea remains to have all the correct planes and liveries flying in the simulator. It's taking time because protecting performance and frame rate is also important.
Asobo plans to work on live weather to improve aerosol density, but to get to fully realistic depictions, changes in the particles engine will be required down the line.
Water physics are coming "soon," while more work on the weather radar is coming down the line.
The team is also considering to add a controller axis for ground steering (the tiller). They're also working on looking at about 600 missing airports that were blurred by Bing Maps.
Recently, we published our massive interview with Jorg Neumann, who provided a lot of new info about the present and future of the sim.
If you'd like to read more about Microsoft Flight Simulator add-ons, you can enjoy our recent reviews of the Okavango Delta, Bali Airport, London Oxford Airport, Berlin Brandenburg Airport, the CRJ 550/700, the PA-28R Arrow III, Kristiansand Airport, Macau City & Airport, Bonaire Flamingo Airport, Milano Linate Airport, the Singapore City Pack, Tokyo Narita Airport, Yao Airport, the F-15 Eagle, the Paris City Pack, Greater Moncton Airport, Tweed New Haven Airport, Santorini Airport, Sydney Airport, Helsinki-Vantaa Airport, Reggio Calabria Airport, Bastia Poretta Airport, Munich Airport, Paris Orly Airport, Newcastle International Airport, Sankt Johann Airfield, Dublin International Airport, and Seoul City Wow. We also have a beta preview of Singapore Changi airport.
If you want to learn more about the game itself, you can read our review that will tell you everything you need to know about Asobo Studio's game.
Microsoft Flight Simulator is already available for Windows 10 and Steam and will release in summer 2021 for Xbox Series X ad Series S.