Microsoft Flight Simulator Rhodes & Frankfurt Released, Venezia-Lido Announced, F-14 Gets New Screenshots
Today third-party developers have released new scenery for Microsoft Flight Simulator, alongside new looks at upcoming add-ons.
Today third-party developers have released new scenery for Microsoft Flight Simulator, alongside new looks at upcoming add-ons.
The good folks at Orbx have released the Frankfurt City Pack, which can be purchased on Orbx Direct for $11.60. Here's what you'll find in the add-on.
1 high-detail custom landmarks including Europaturm, Hauptbahnhof (railway station), Messeturm, Paulskirche, and Kaiserdom
100 custom landmarks, balancing quality and performance
Many enhancements to the city and surrounding areas: improved vegetation and building placements, static trains and boats, cranes, chimneys, and more
Extensive terraforming across the coverage area, enhancing how the custom landmarks sit within the simulator's terrain
Includes a custom model of the Commerzbank Arena (Waldstadion) stadium
Custom orthoimagery covering both sides of the Main, from Schwanheim in the West to the Offenbach photogrammetry area
Custom night lighting based on real-world photography
Speaking of releases, Flight Sim Development Group released its massive Rhodes scenery, which is now available on the developer's own store for €24,99. Below you can find images and a list of features.
On top of the new release, FSDG also announced that its Cape Town scenery is also coming to Microsoft Flight Simulator.
Complete coverage of the whole island
Additional landmarks like hotels, historic sites, solar parks, olive plantations, greenhouses, and lots more
Extremely realistic rendition of Diagoras International Airport, Rhodes/Greece (LGRP)
Authentic rendition of Maritsa Airport (LGRD)
New apron layout with pushback gates
Optional content controllable through the Scenery Configurator
Optional static aircraft for more realism
Optimized for great performance and visual results
Compatible with all known add-ons
Manual included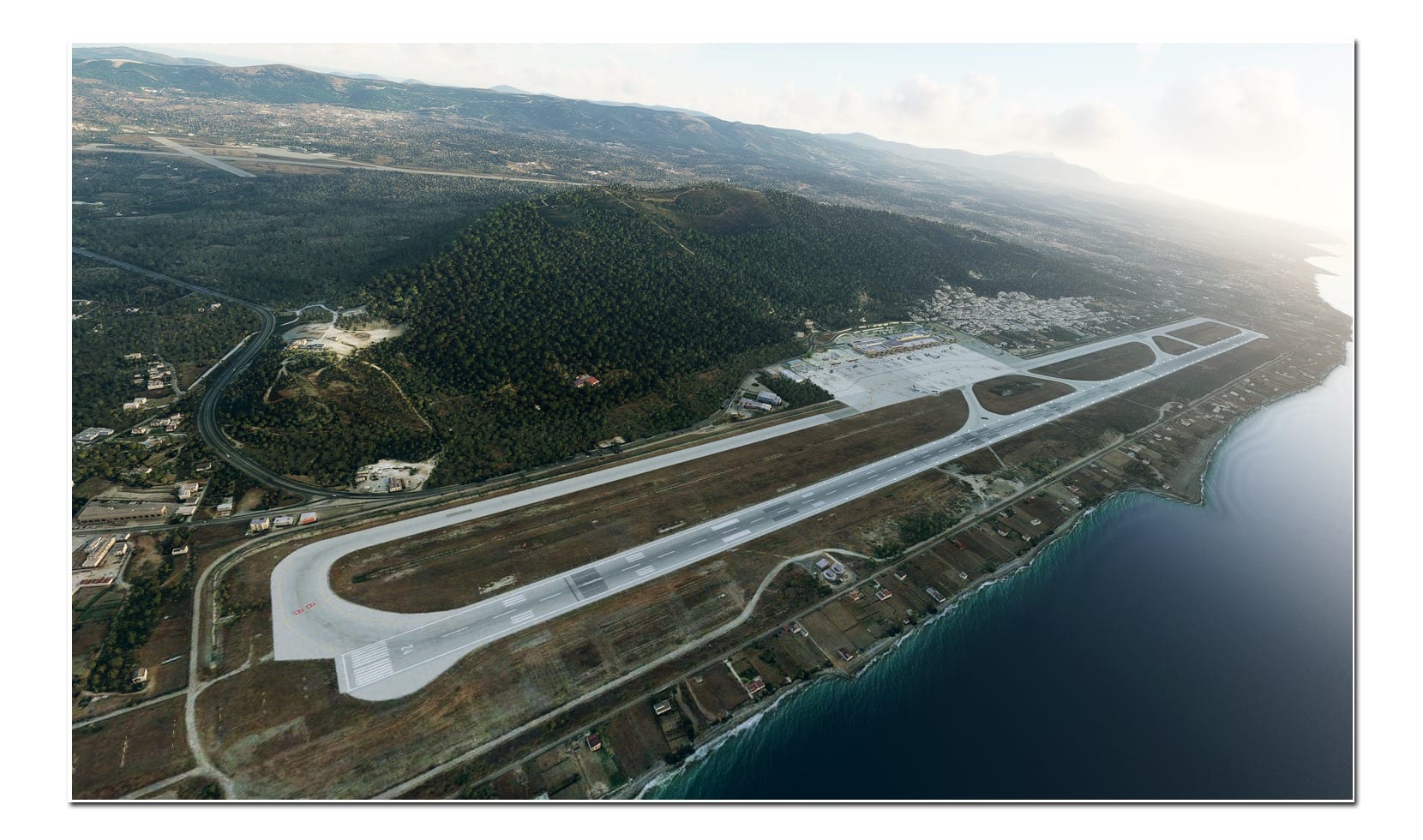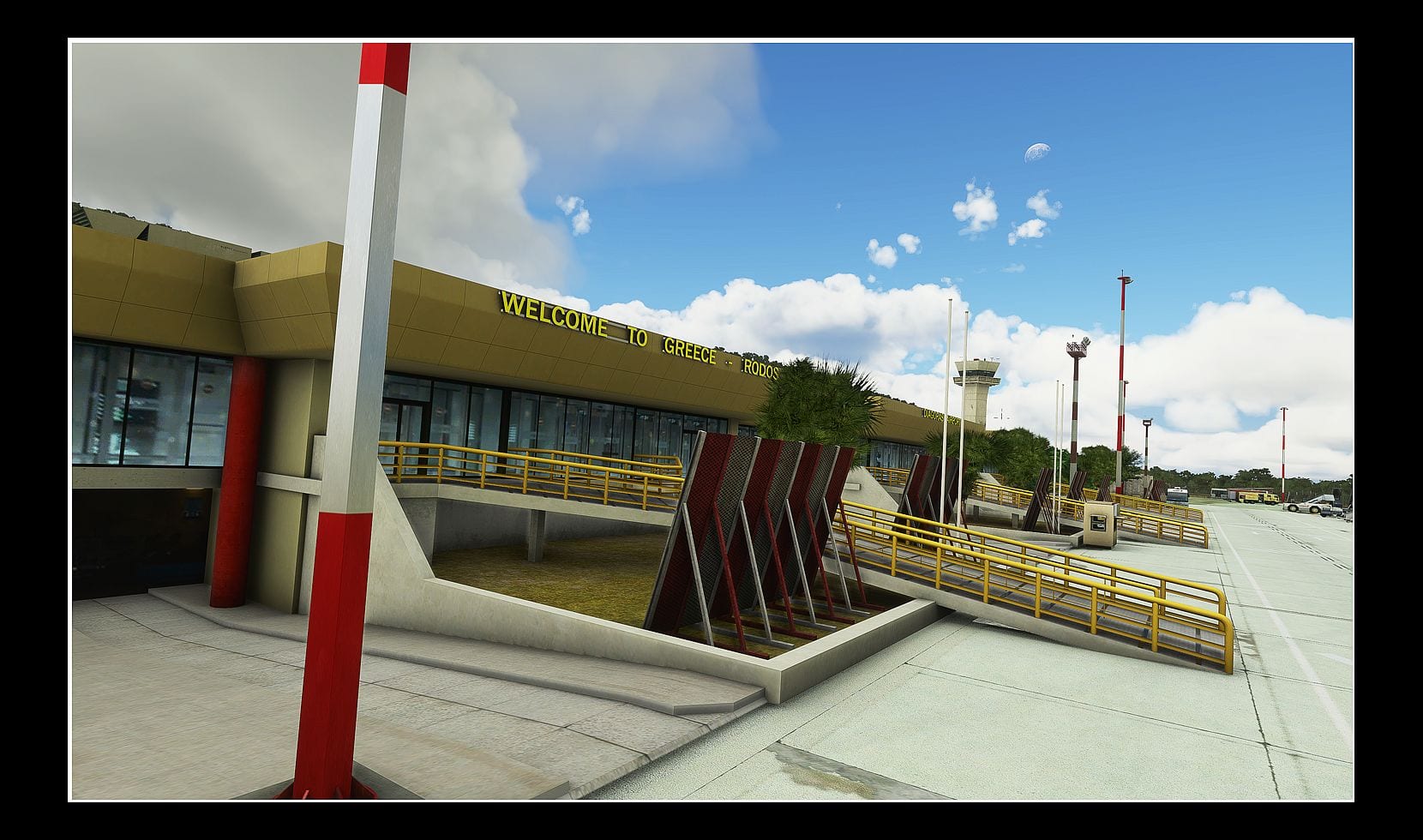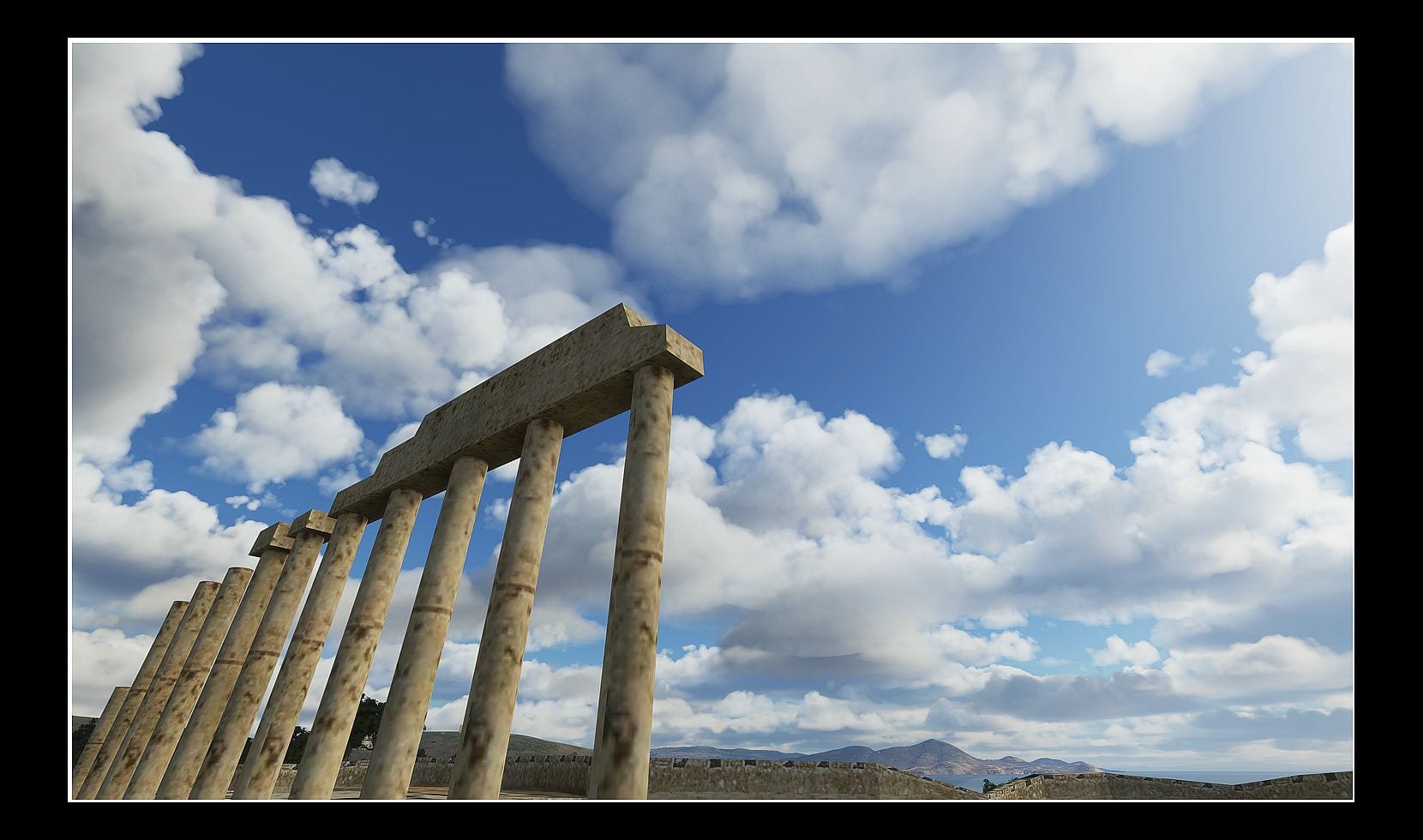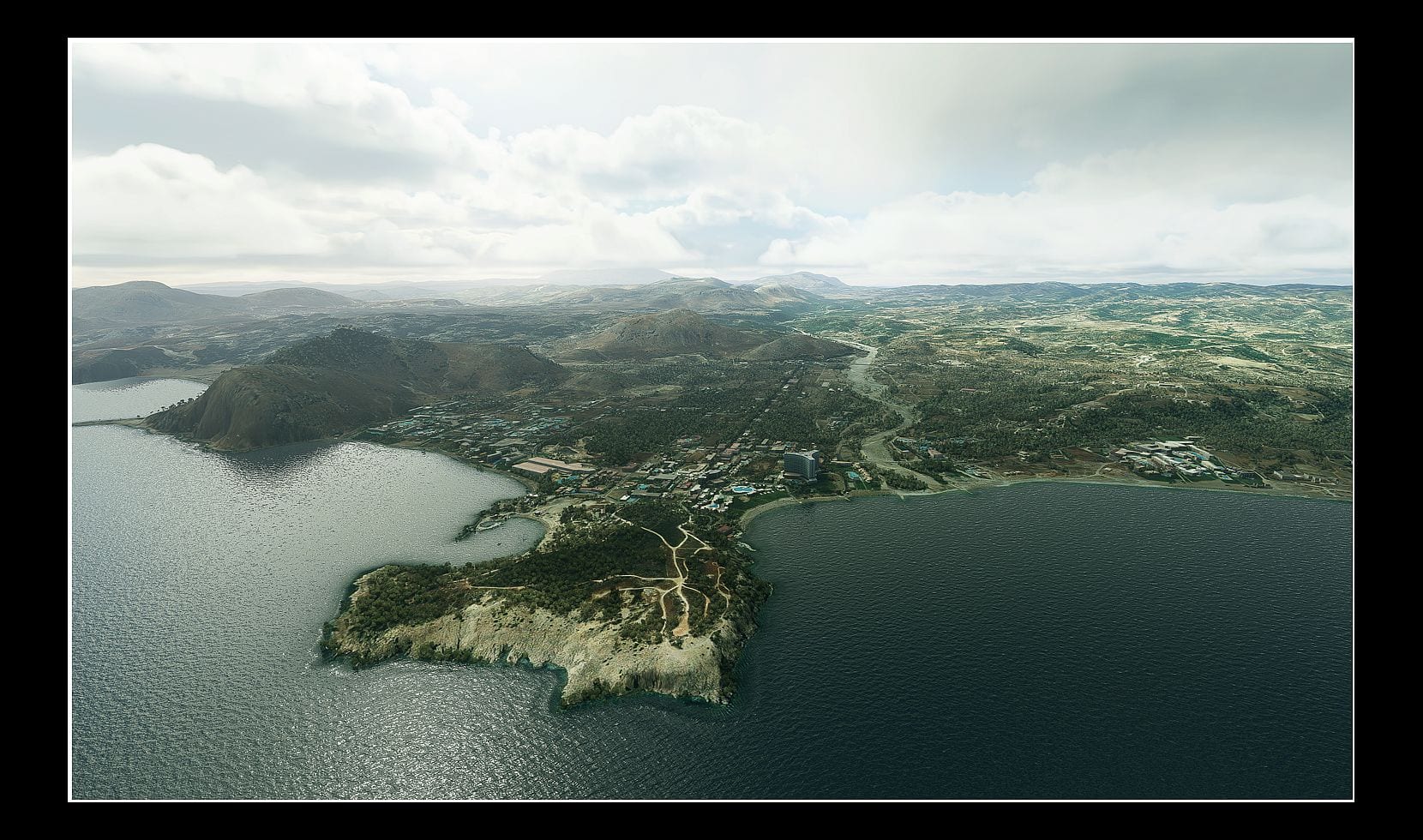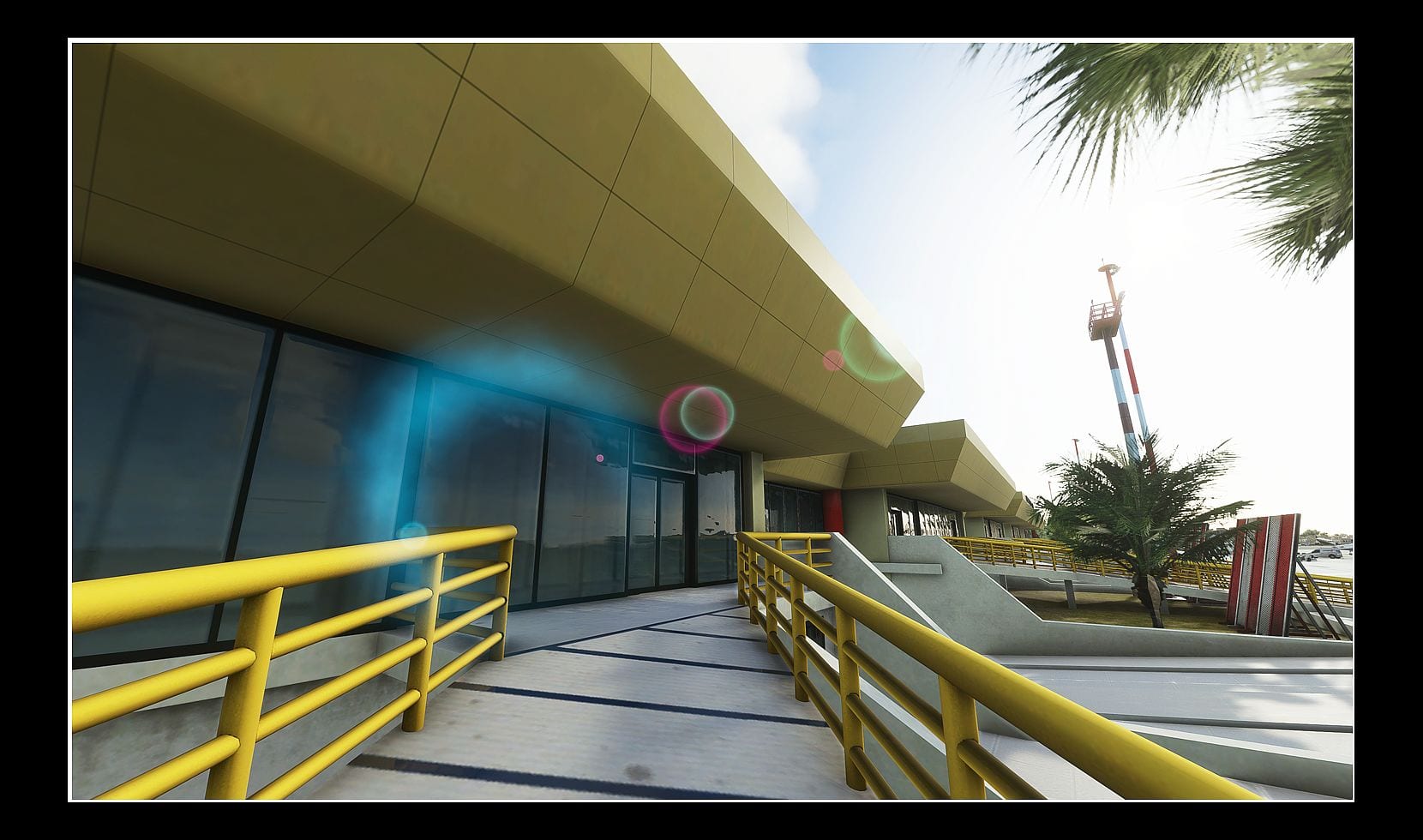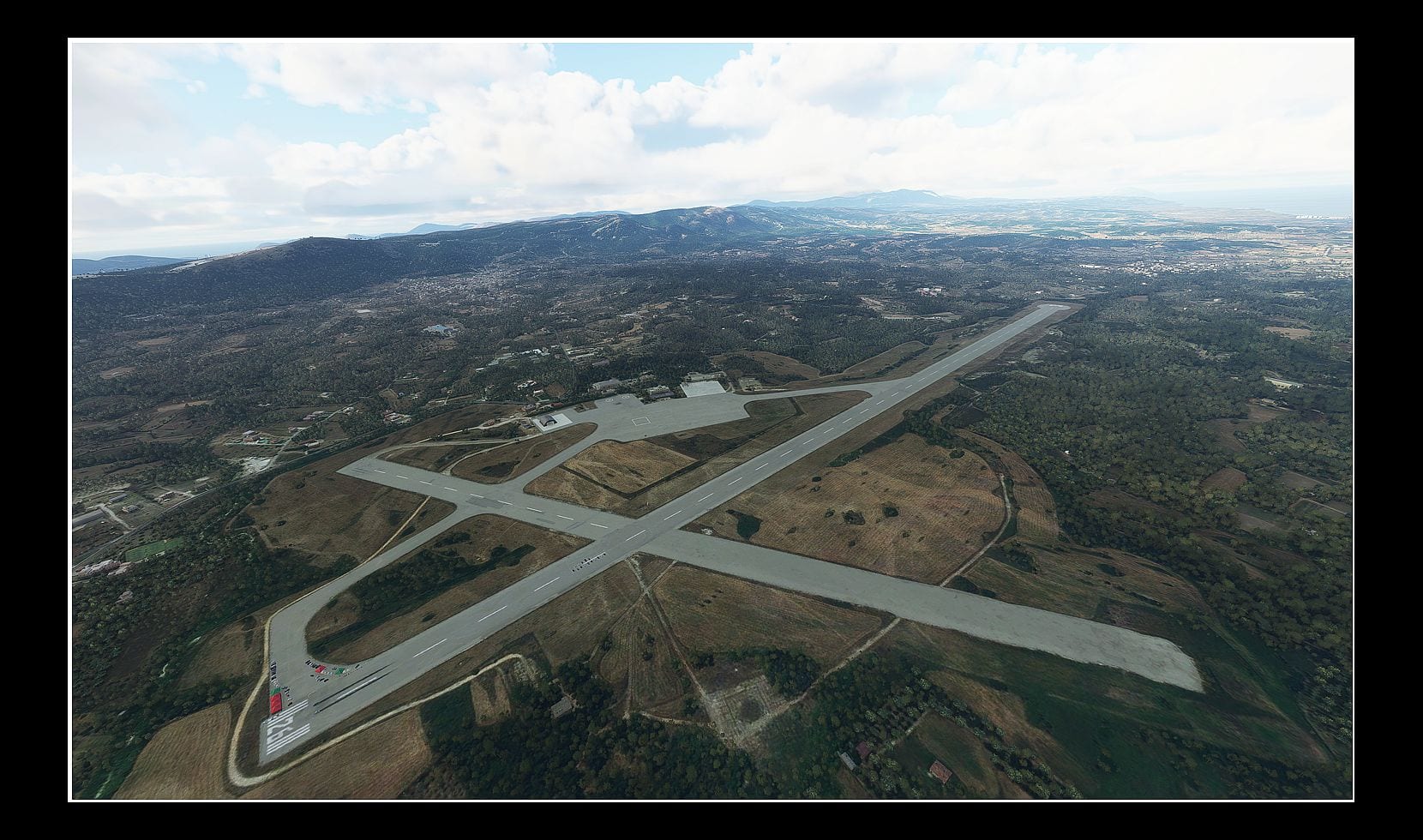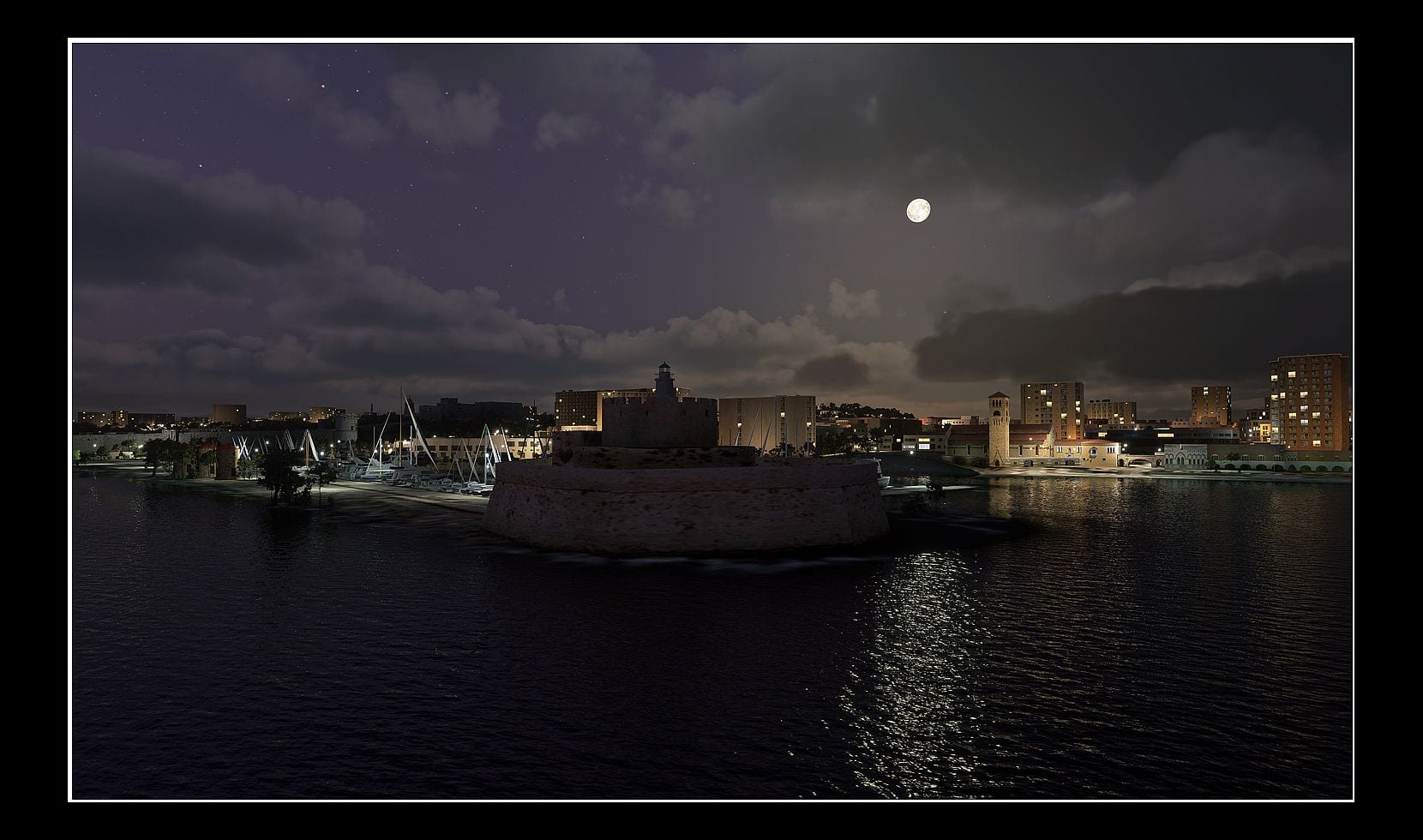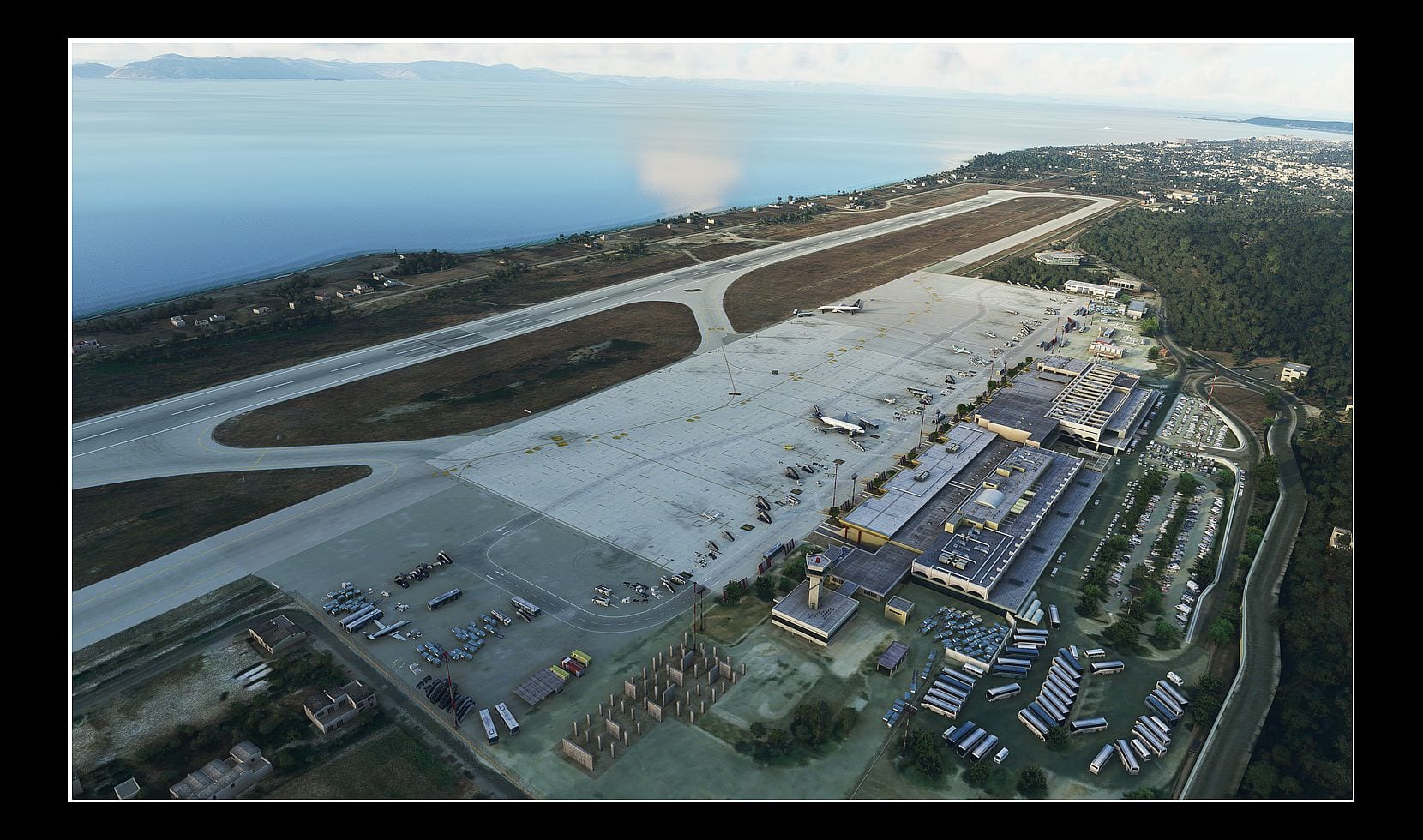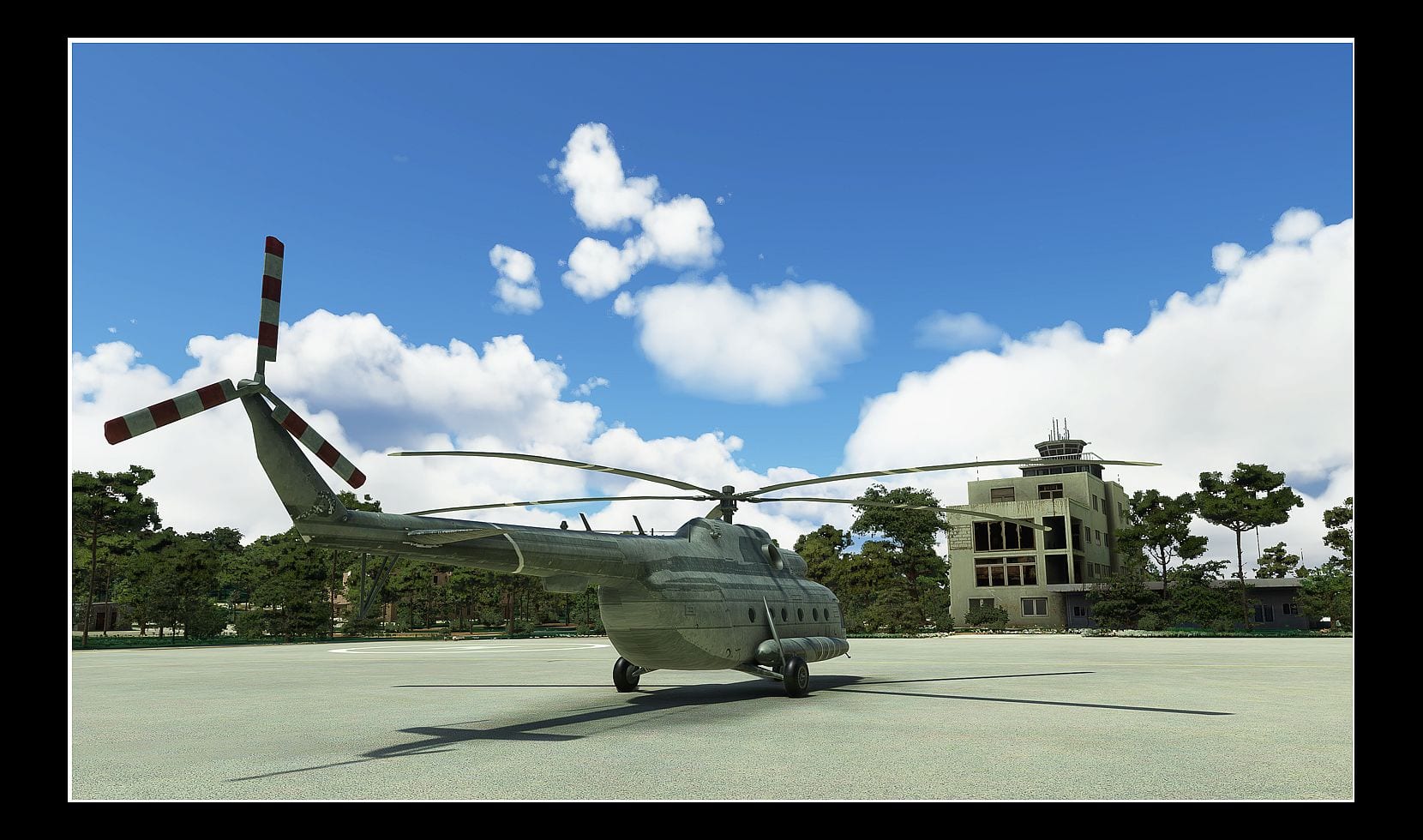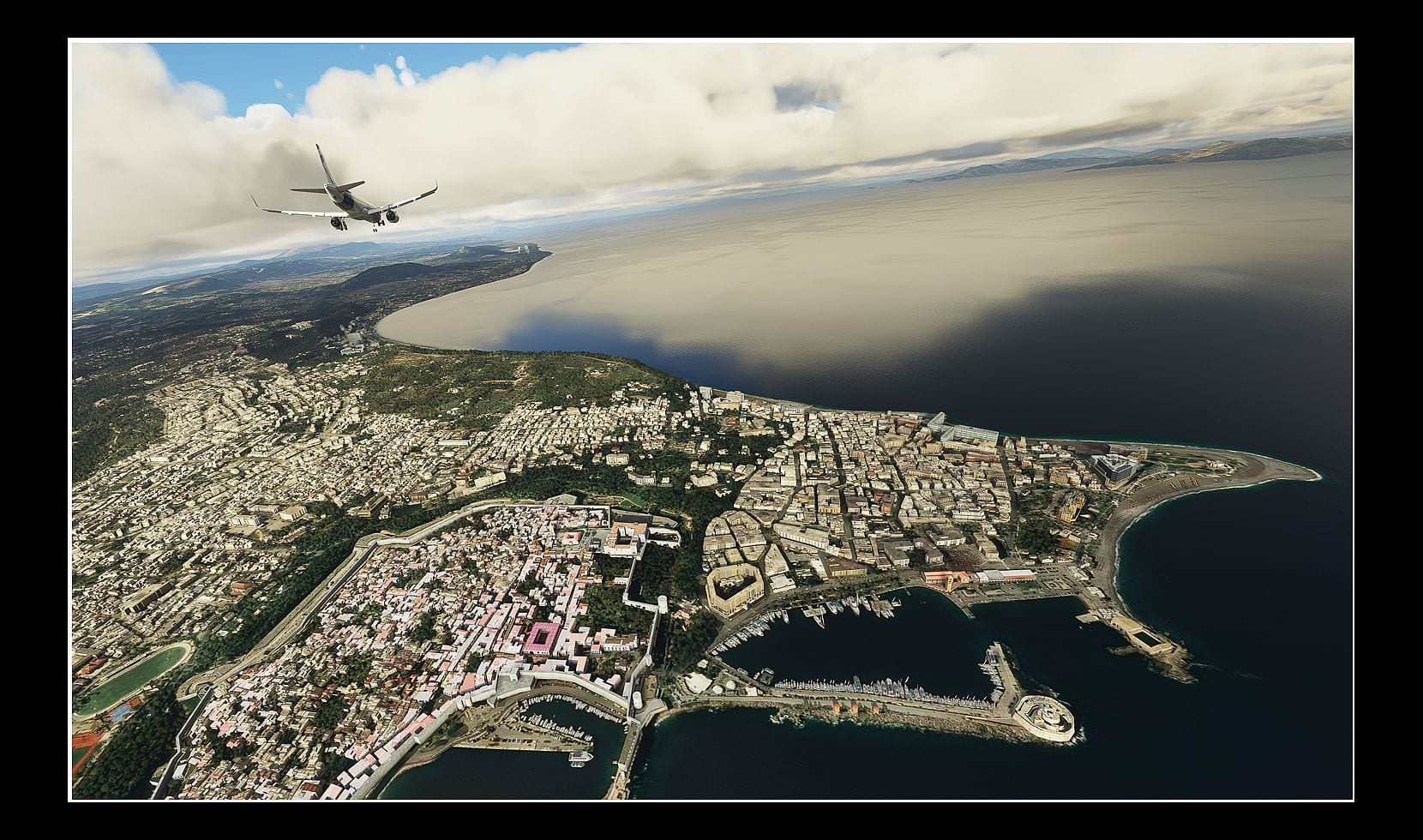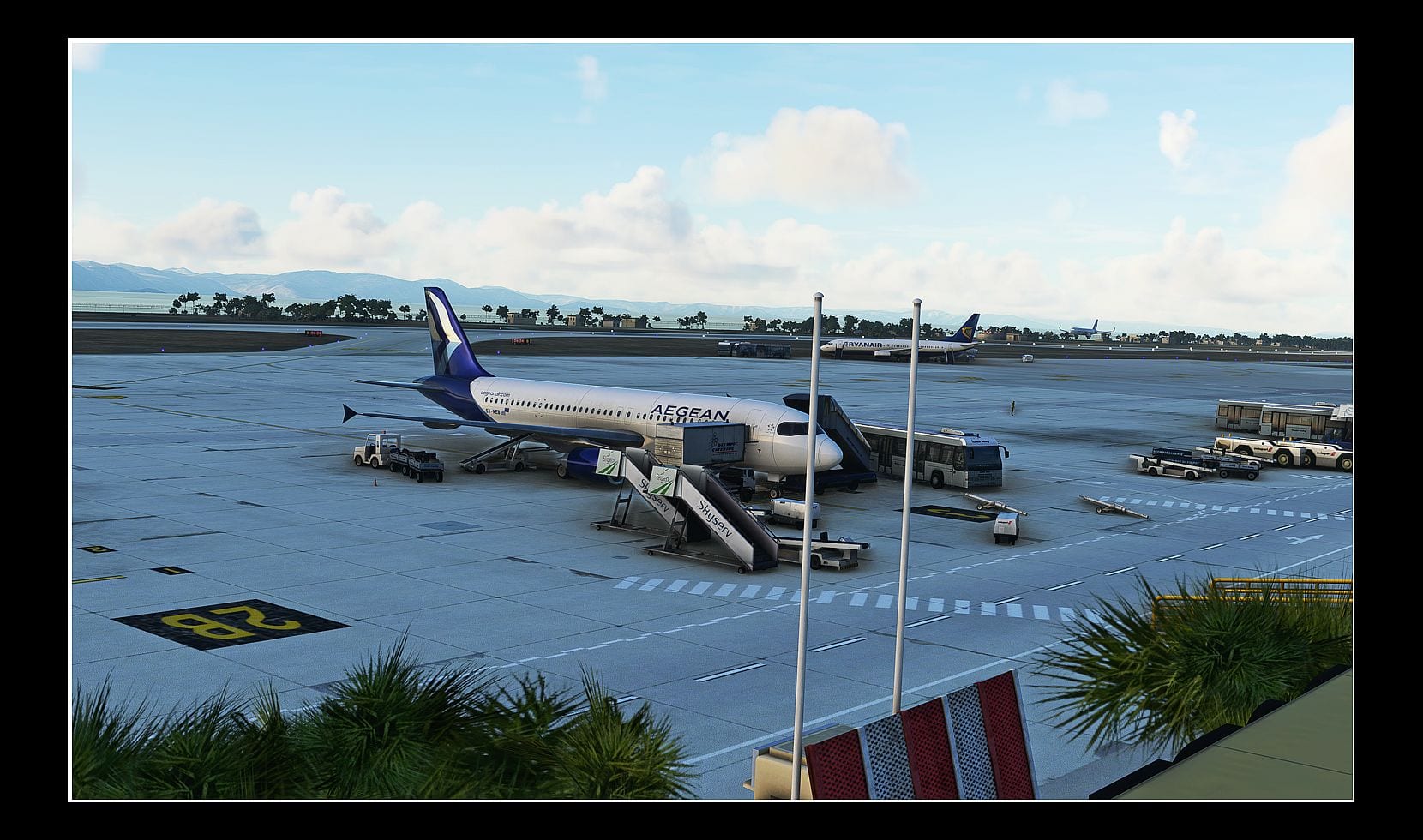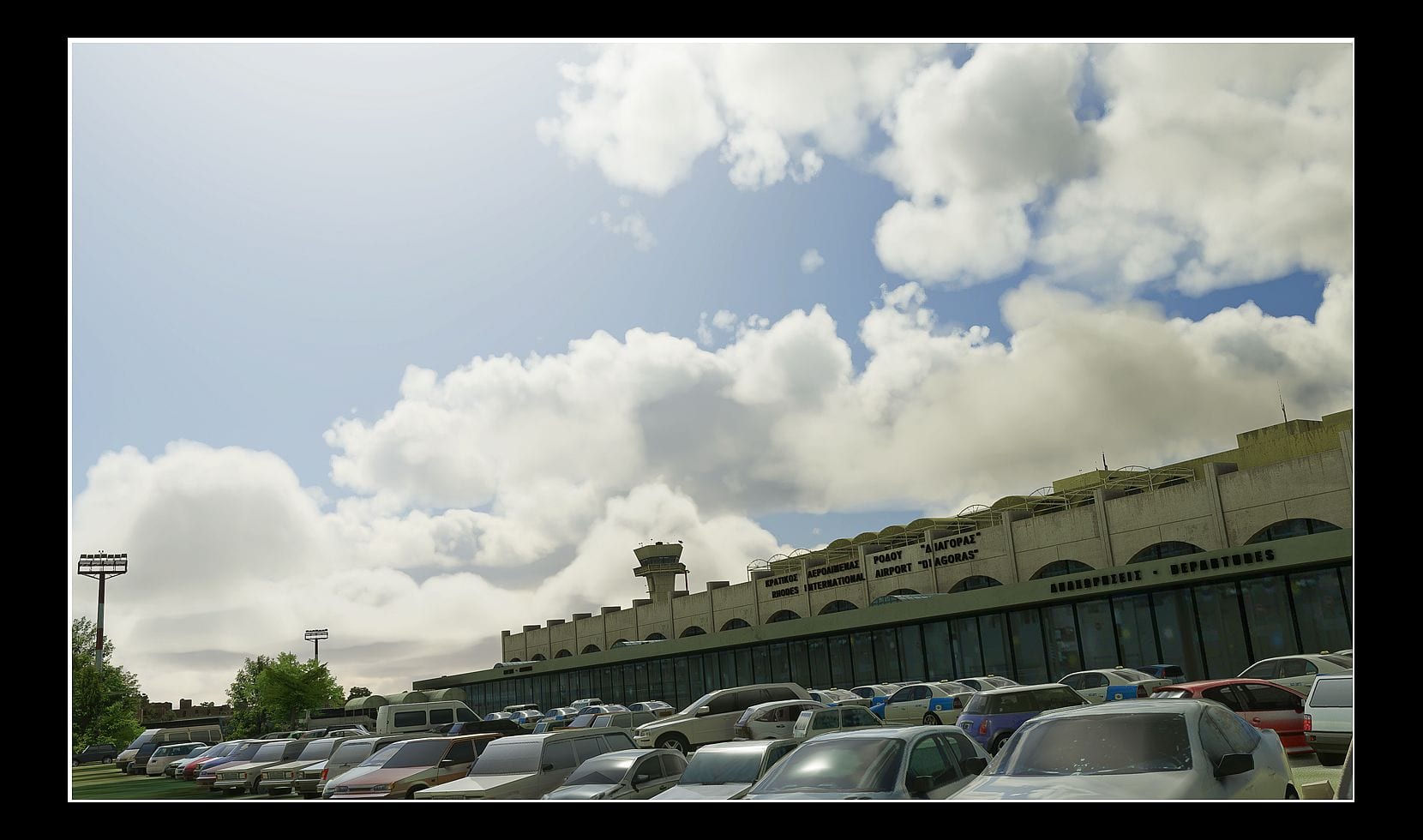 Next is an announcement from Aerosoft and its partner developer Stairport. They're releasing Venezia-Lido Airport (LIPV) in Italy. Below you can check out the first images and a feature list.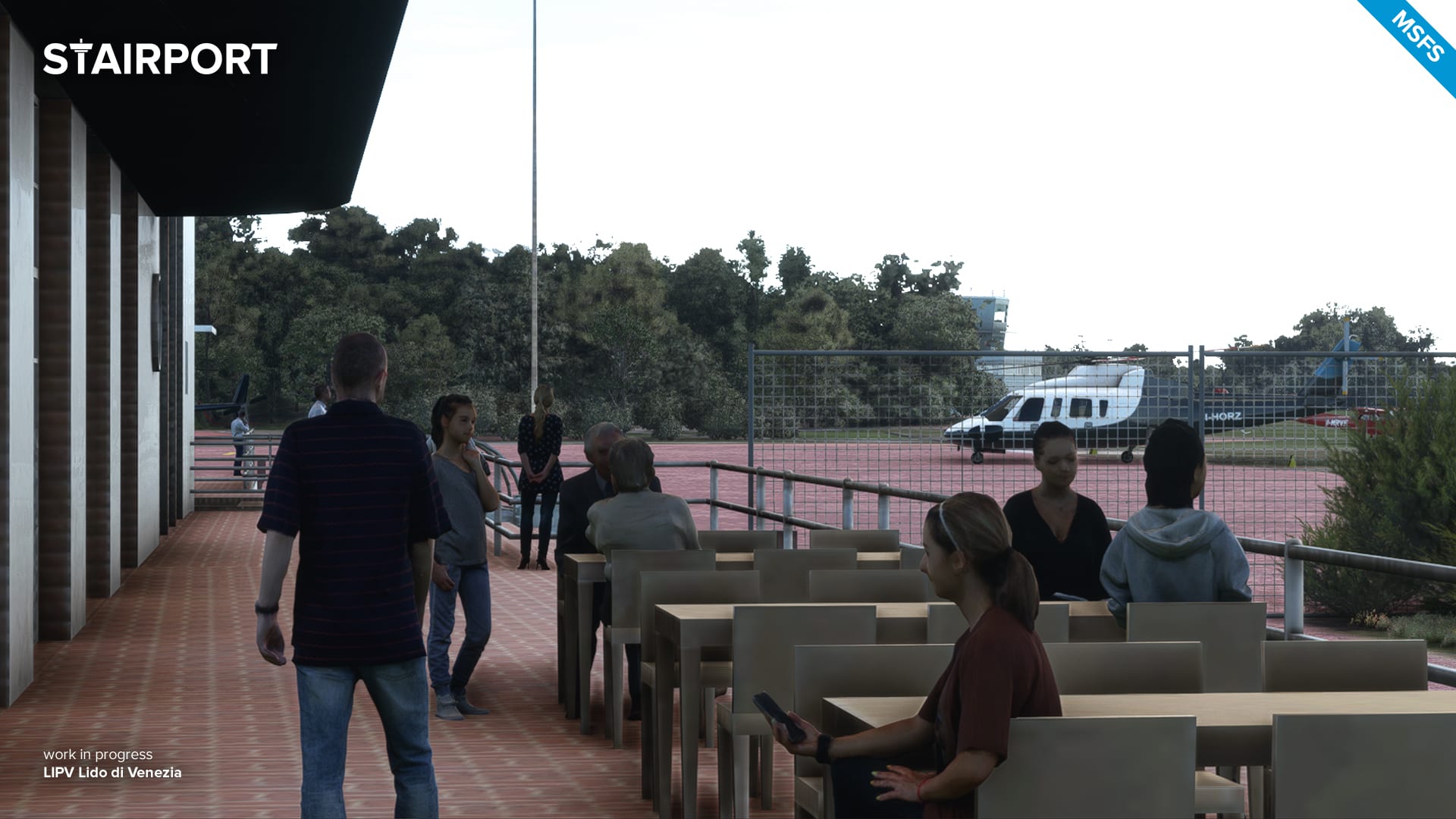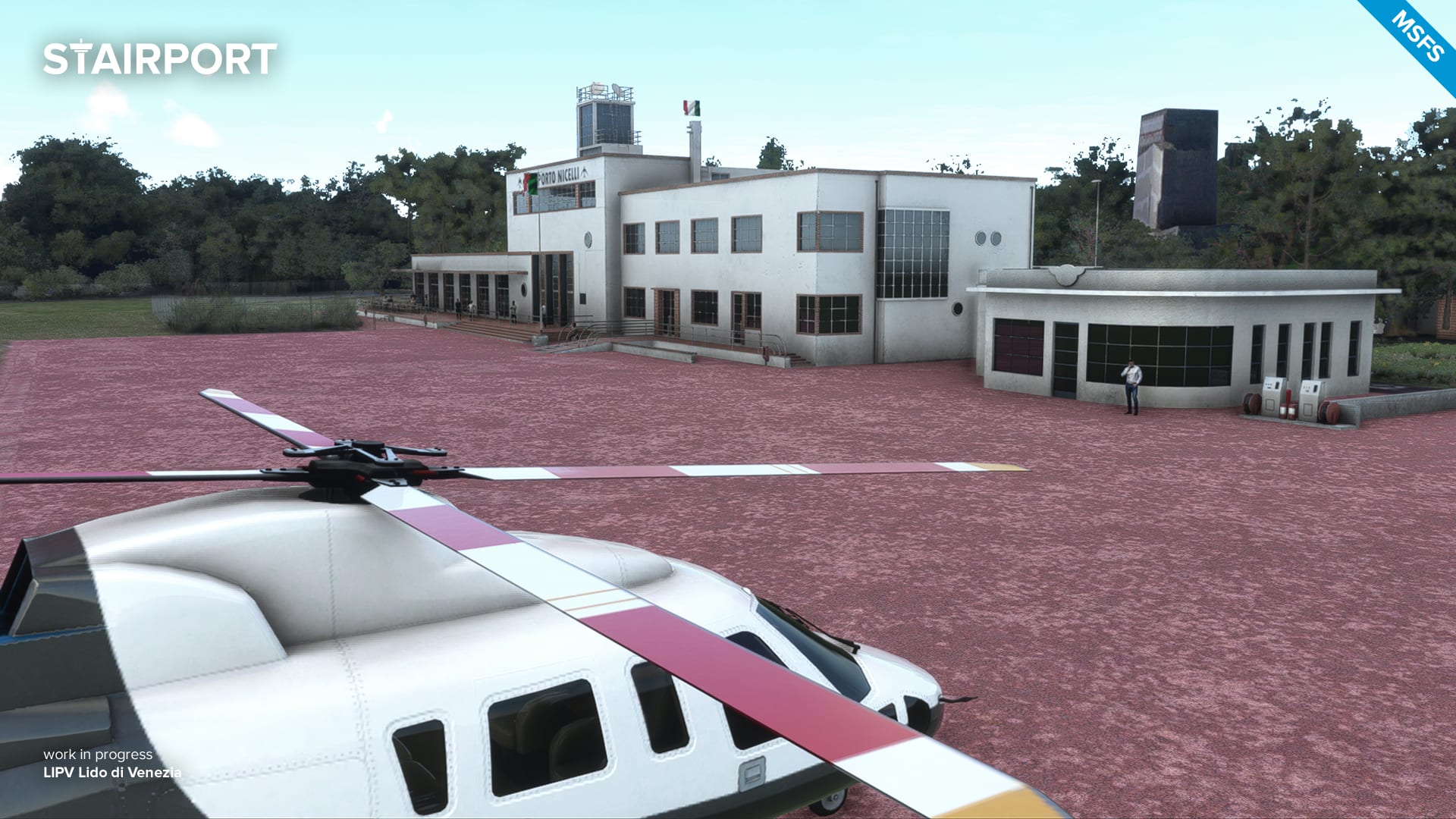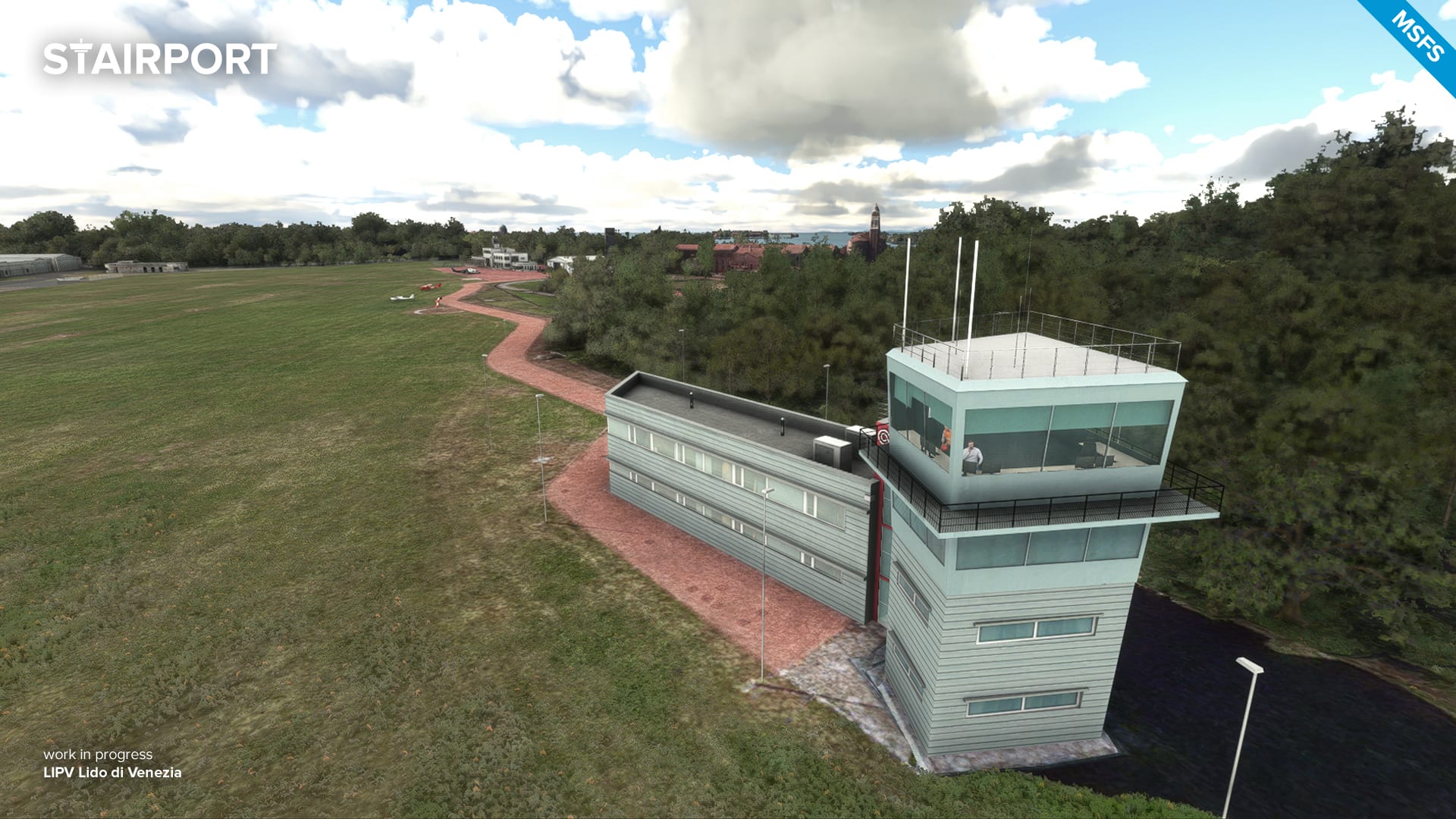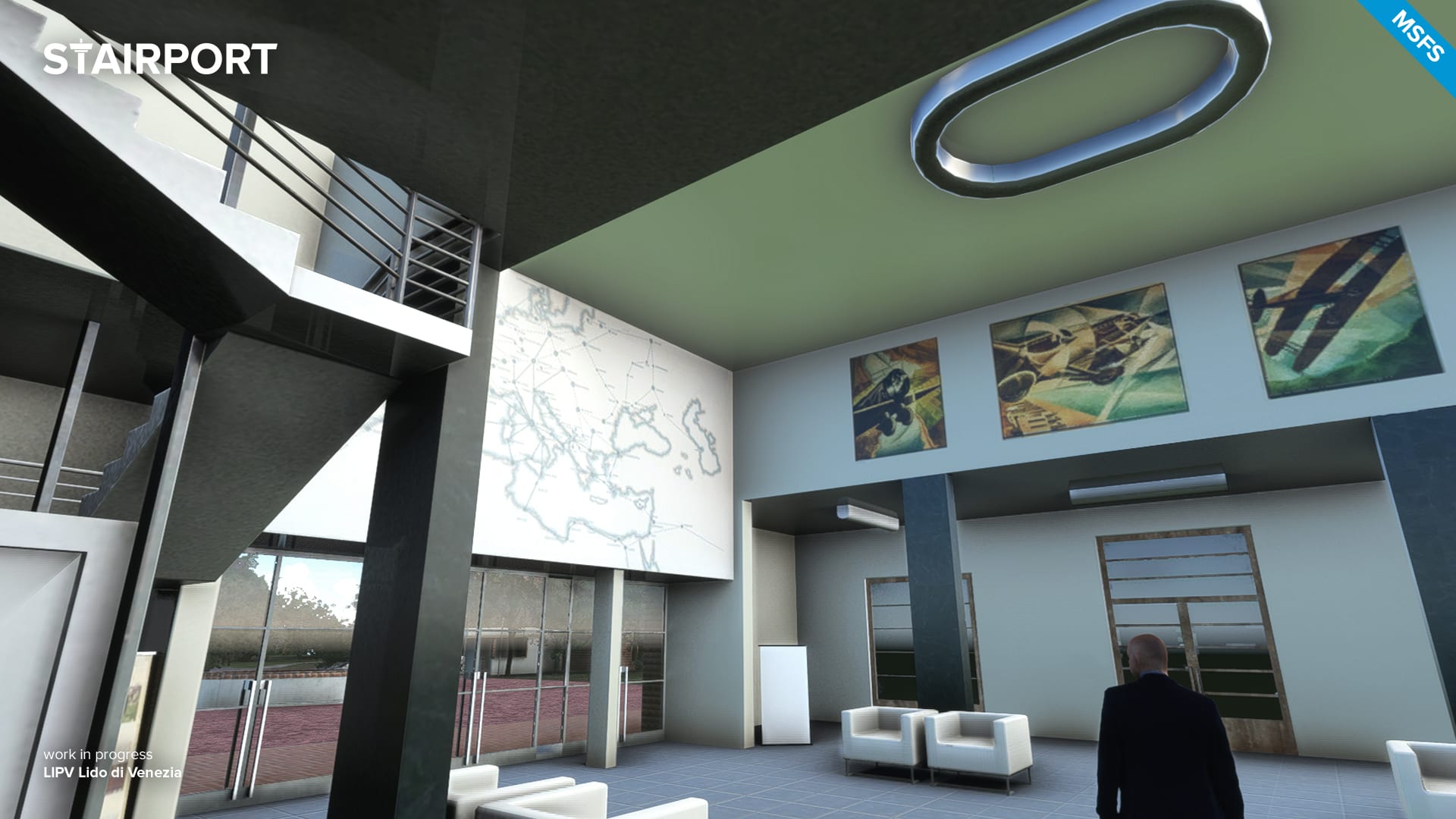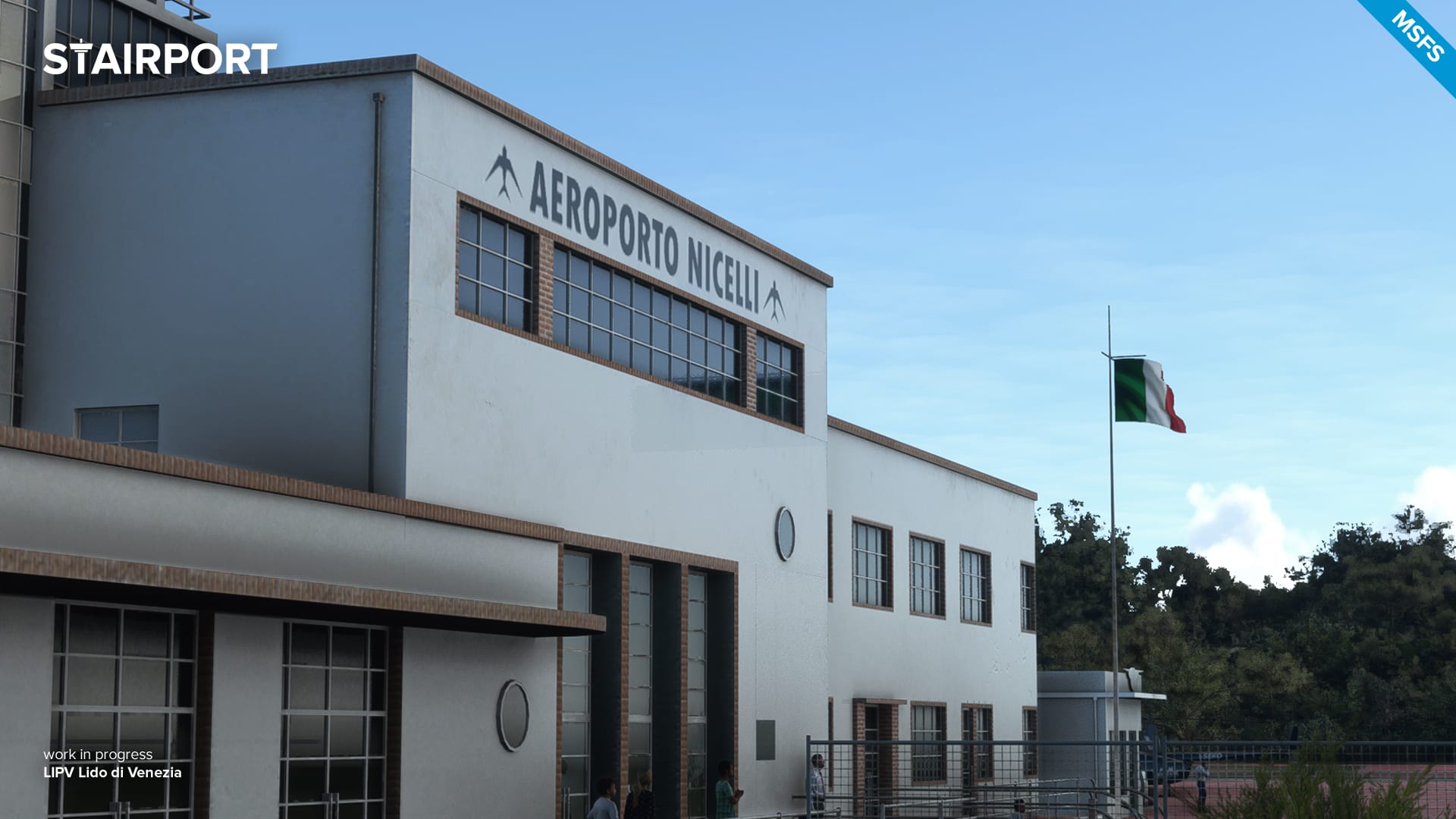 Detailed rendition of the airfield LIPV Lido di Venezia
Perfectly blended into photogrammetric city of Venice
Fully custom modelling and texturing using PBR-effects throughout the entire airfield
Clutter objects and 3D people to bring the airport to life
Custom night lighting including runway and taxiway
Custom static aircrafts (aircrafts and helicopters) reflecting the real traffic at the airfield (randomized)
Individual animations like weather dependent 3D people, animated sunvisors at tower and more
Excessive performance optimization based on specifications by Microsoft
Best spot to start your your Venice adventure
Last, but not least, we get new images of the F-14 Tomcat from DC Designs, on top of a look at the USS Nimitz aircraft carrier.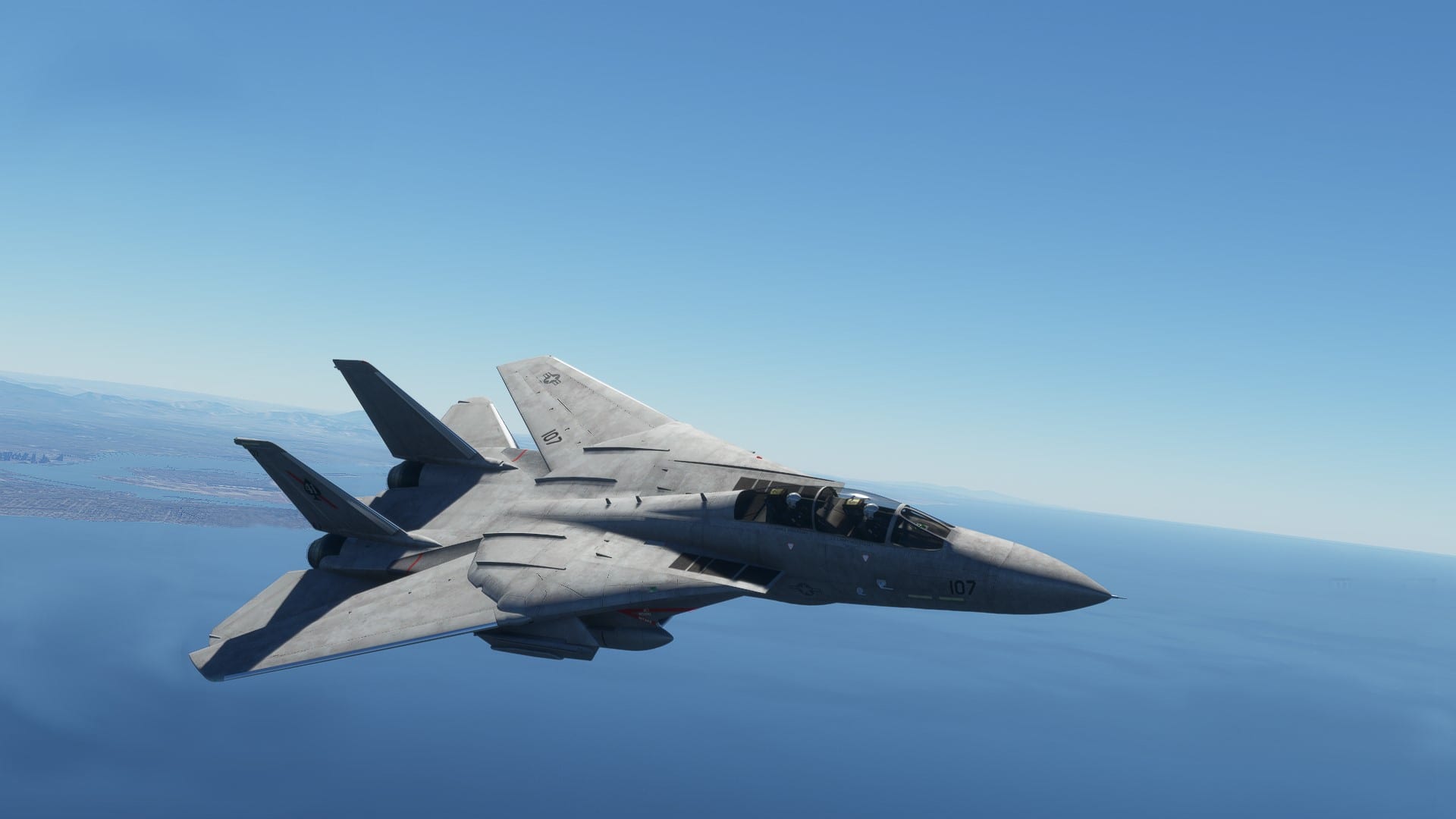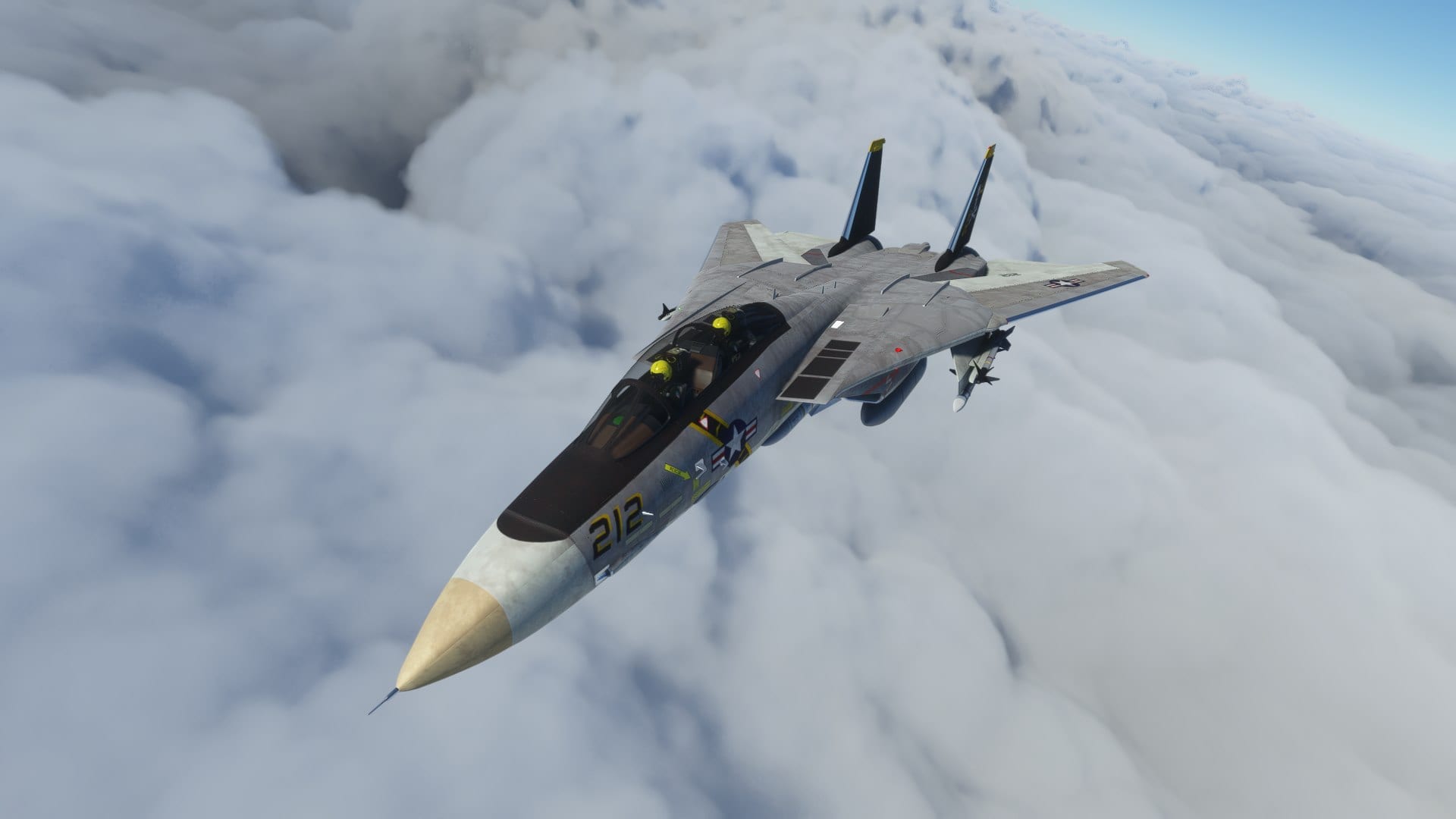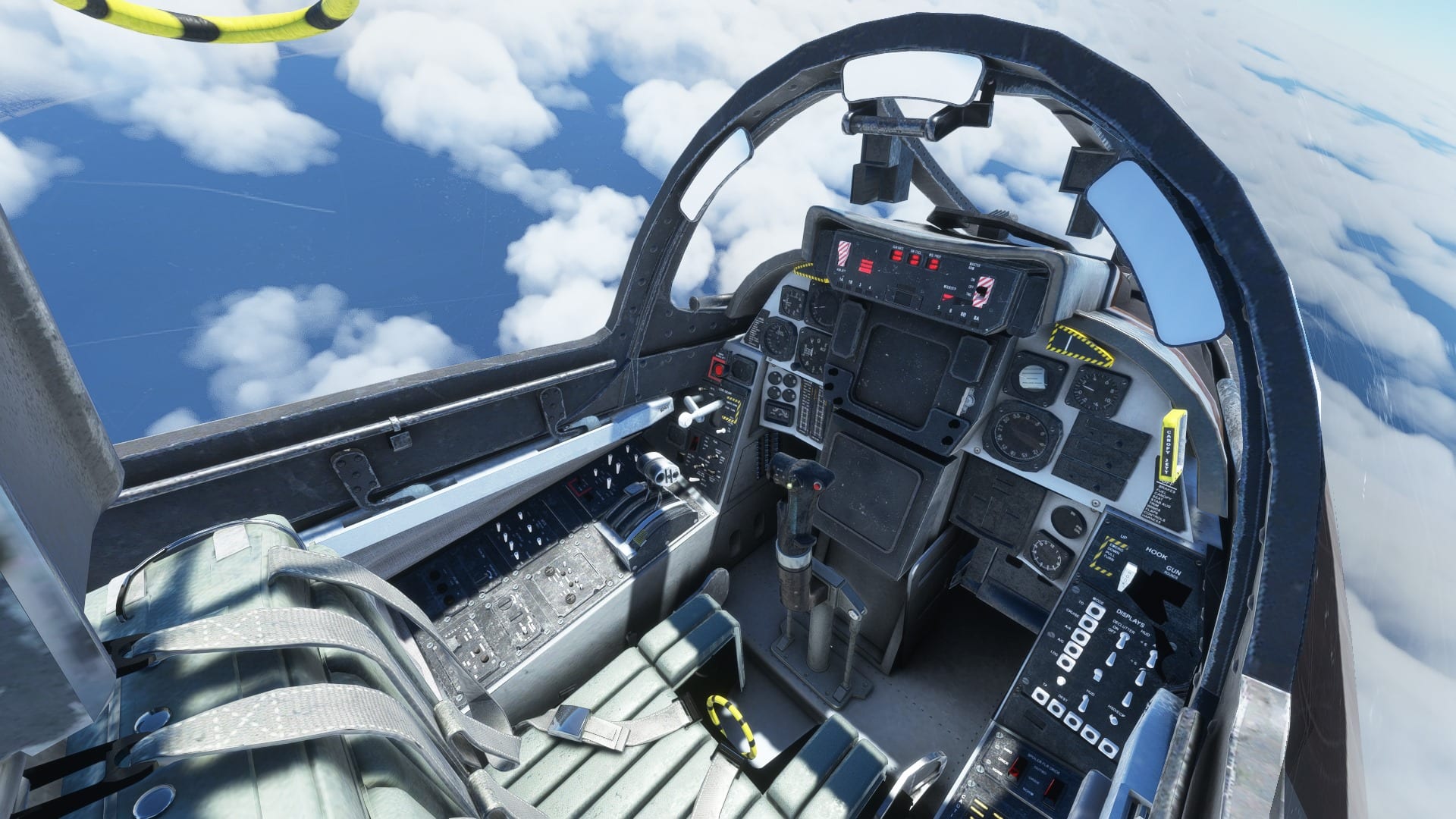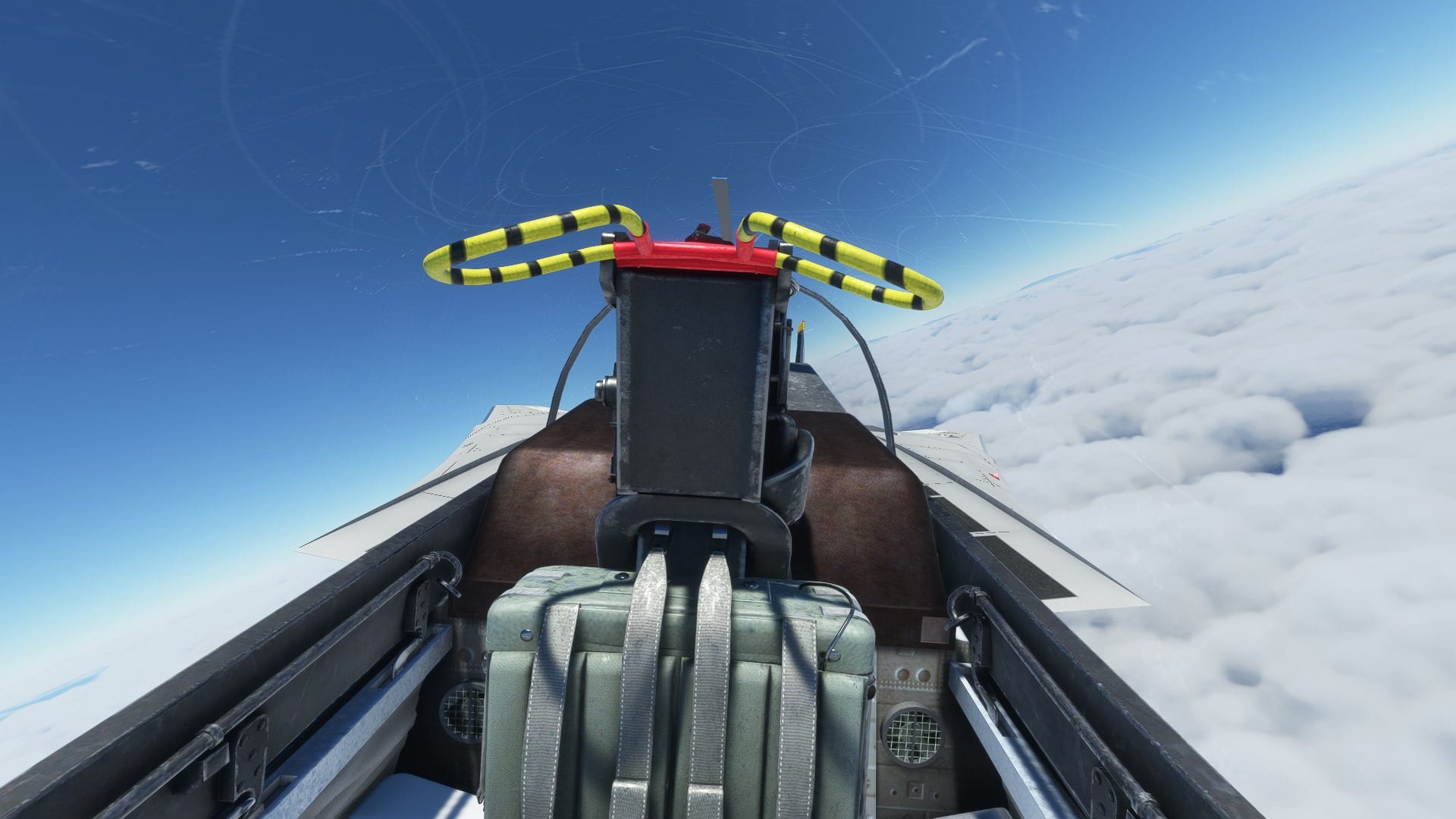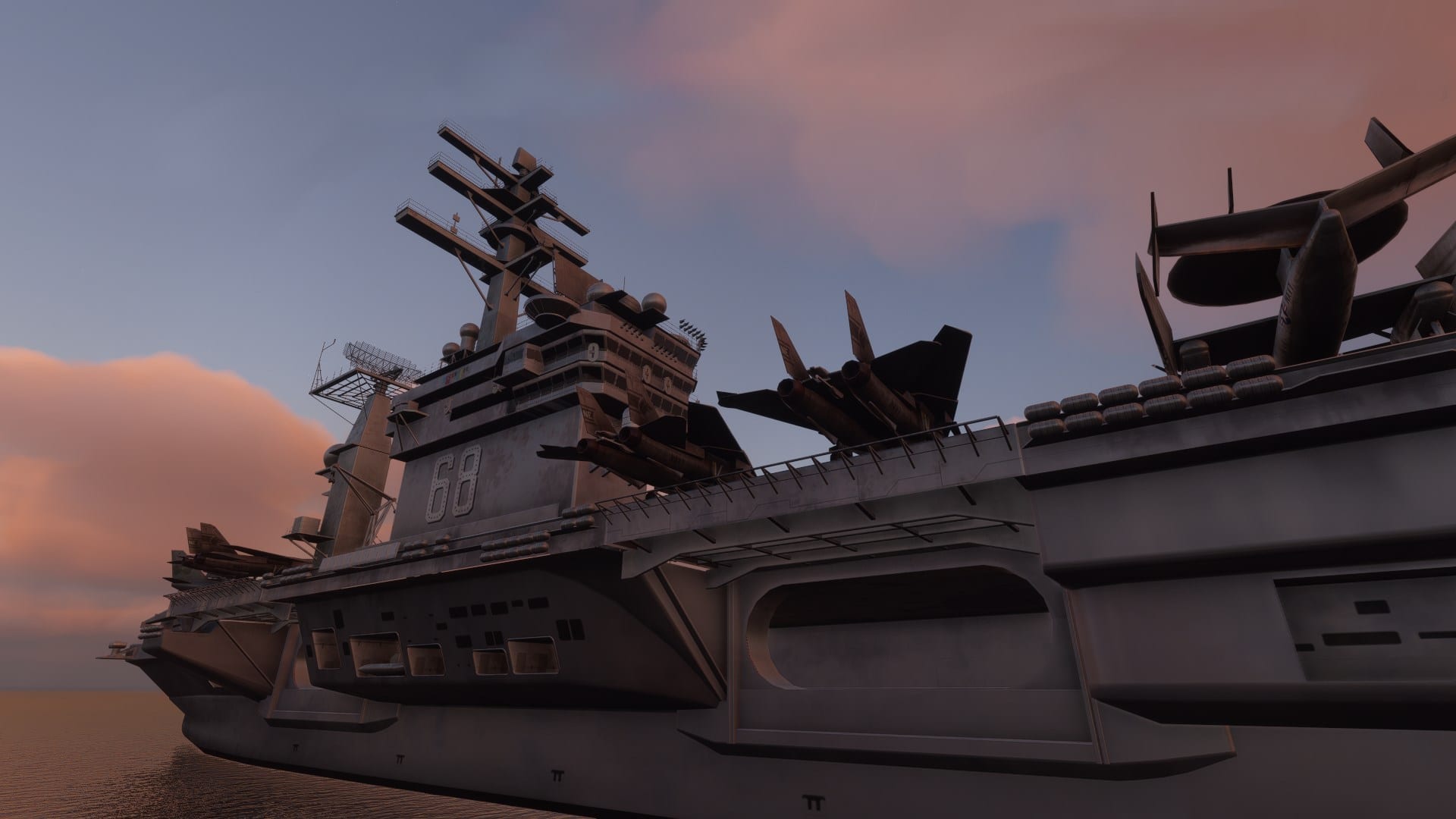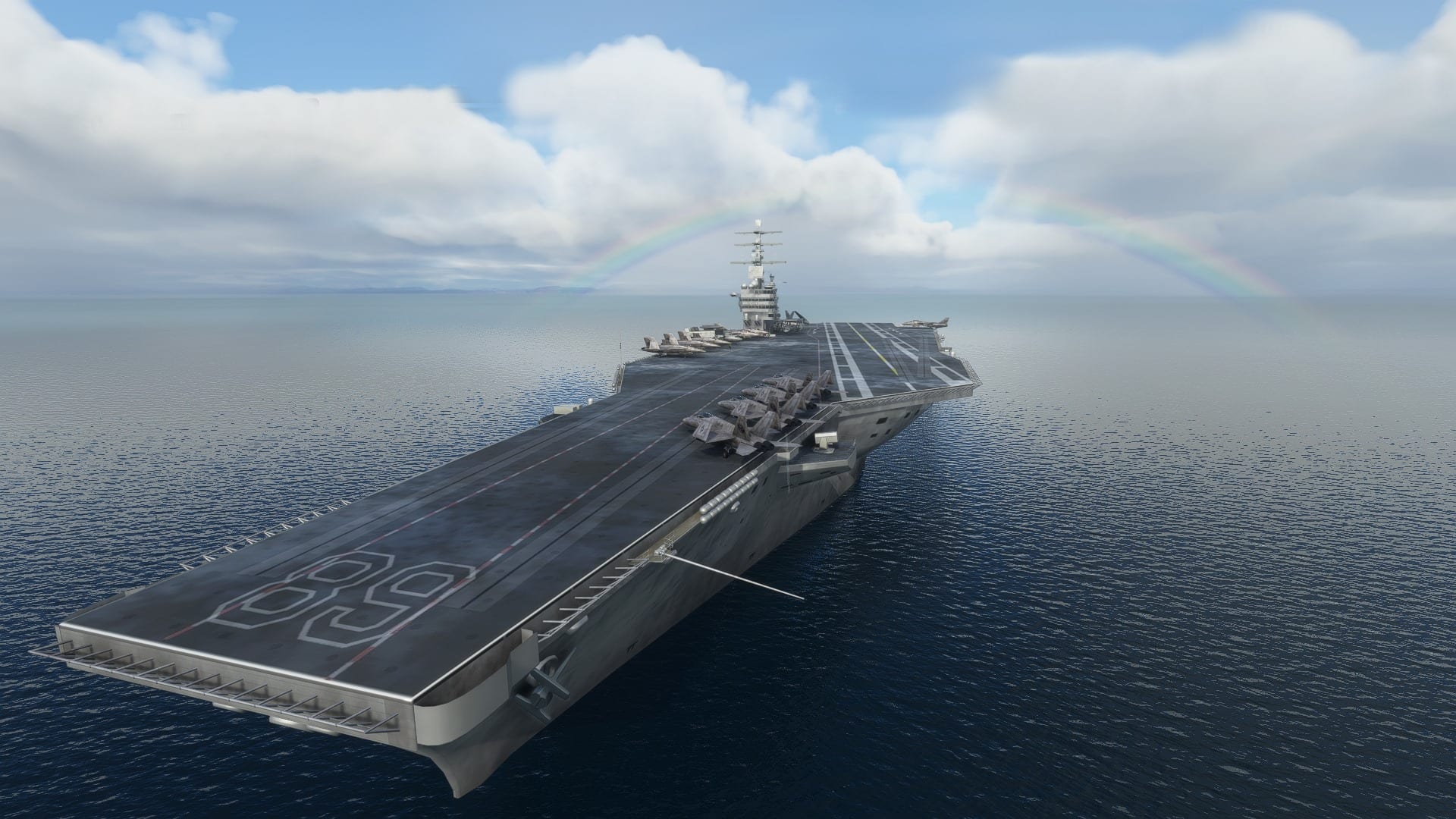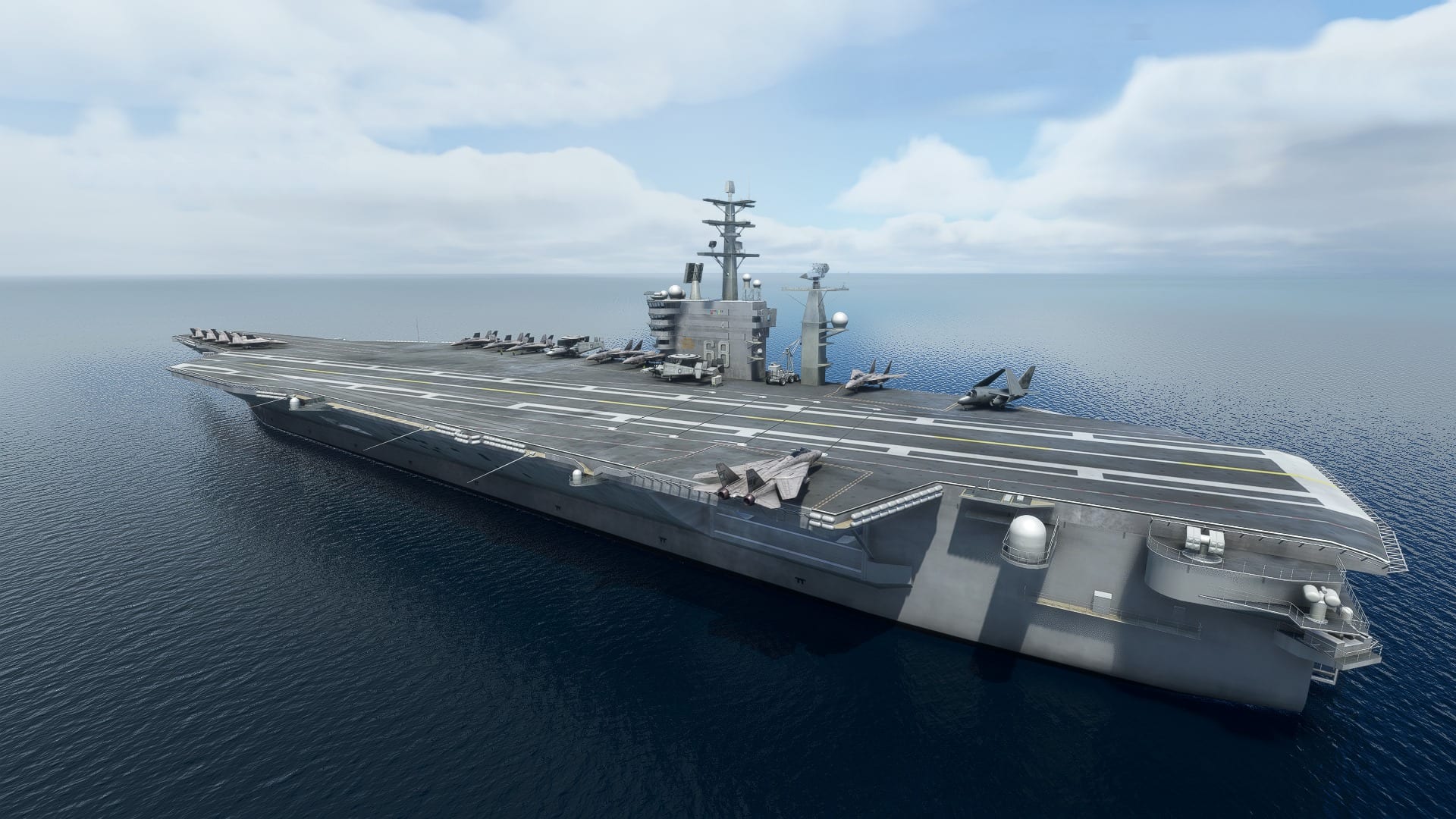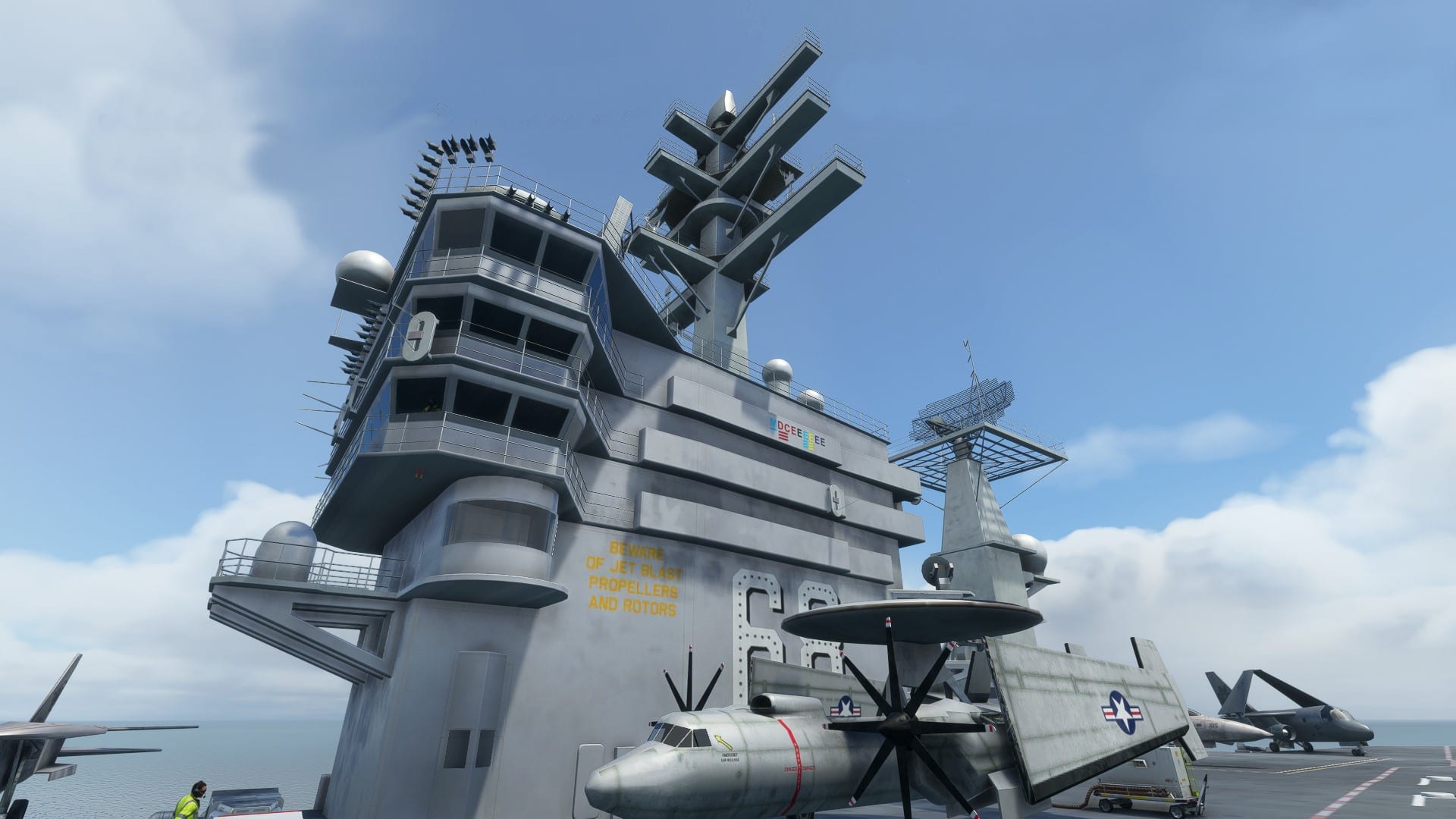 Recently, we published our massive interview with head of Microsoft Flight Simulator Jorg Neumann, who provided a lot of new info about the present and future of the sim. Yesterday we also received lots of new details about upcoming content including two new aircraft and a world update focused on Nordic countries.
If you'd like to read more about Microsoft Flight Simulator add-ons, you can enjoy our recent reviews of Key West Airport, the Okavango Delta, Bali Airport, London Oxford Airport, Berlin Brandenburg Airport, the CRJ 550/700, the PA-28R Arrow III, Kristiansand Airport, Macau City & Airport, Bonaire Flamingo Airport, Milano Linate Airport, the Singapore City Pack, Tokyo Narita Airport, Yao Airport, the F-15 Eagle, the Paris City Pack, Greater Moncton Airport, Tweed New Haven Airport, Santorini Airport, Sydney Airport, Helsinki-Vantaa Airport, Reggio Calabria Airport, Bastia Poretta Airport, Munich Airport, Paris Orly Airport, Newcastle International Airport, Sankt Johann Airfield, Dublin International Airport, and Seoul City Wow. We also have a beta preview of Singapore Changi airport.
If you want to learn more about the game itself, you can read our review that will tell you everything you need to know about Asobo Studio's game.
Microsoft Flight Simulator is already available for Windows 10 and Steam and will release in summer 2021 for Xbox Series X ad Series S.