Microsoft Flight Simulator Fokker F28 Fellowship & Brač Airport Announced; Santiago de Compostela & Halifax Get New Screenshots
Today third-party developers shared quite a few interesting reveals about upcoming Microsoft Flight Simulator add-ons.
Today third-party developers shared quite a few interesting reveals about upcoming Microsoft Flight Simulator add-ons.
First of all, we hear from Just Flight that announced the vintage airliner Fokker F28 Fellowship. It'll come in four variants including 1000, 2000, 3000, and 4000.
Below you can read how the developer describes the project and see quite a few screenshots.
"Just Flight are excited to bring you four variants of the F28 Fellowship regional jet – the 1000 to 4000. Announced in 1962, the F28-1000 first flew in 1967 and entered airline service in 1969. The stretched 2000, 3000 and 4000 variants followed in the 1970s, and production ended in 1987. The aircraft proved to be popular and entered airline service around the world, with the last commercial operation ending in 2018.

The F28 for Microsoft Flight Simulator features a native model and 4096 x 4096 PBR materials for the highest possible texture detail and clarity. Realistic animations include dynamic wing-flex, all passenger, service and cargo doors, and the distinctive spoilers and tail-mounted airbrake.

Moving to the cockpit, the Captain, Co-Pilot and jump-seat positions are modeled with nearly all switches, knobs and levers animated and functional. The aircraft will feature custom-coded autopilot, hydraulic, electrical, engine bleed, fuel and pressurisation systems. Wear and tear based on extensive reference photos and custom sounds will produce an authentic cockpit environment, with highly realistic flight dynamics completing the immersive experience.

Development work is now well underway on the F28 Fokker Fellowship and we're glad to be able to showcase this first set of screenshots for you. These are WIP of course but nice to see this new regional jet inside the sim."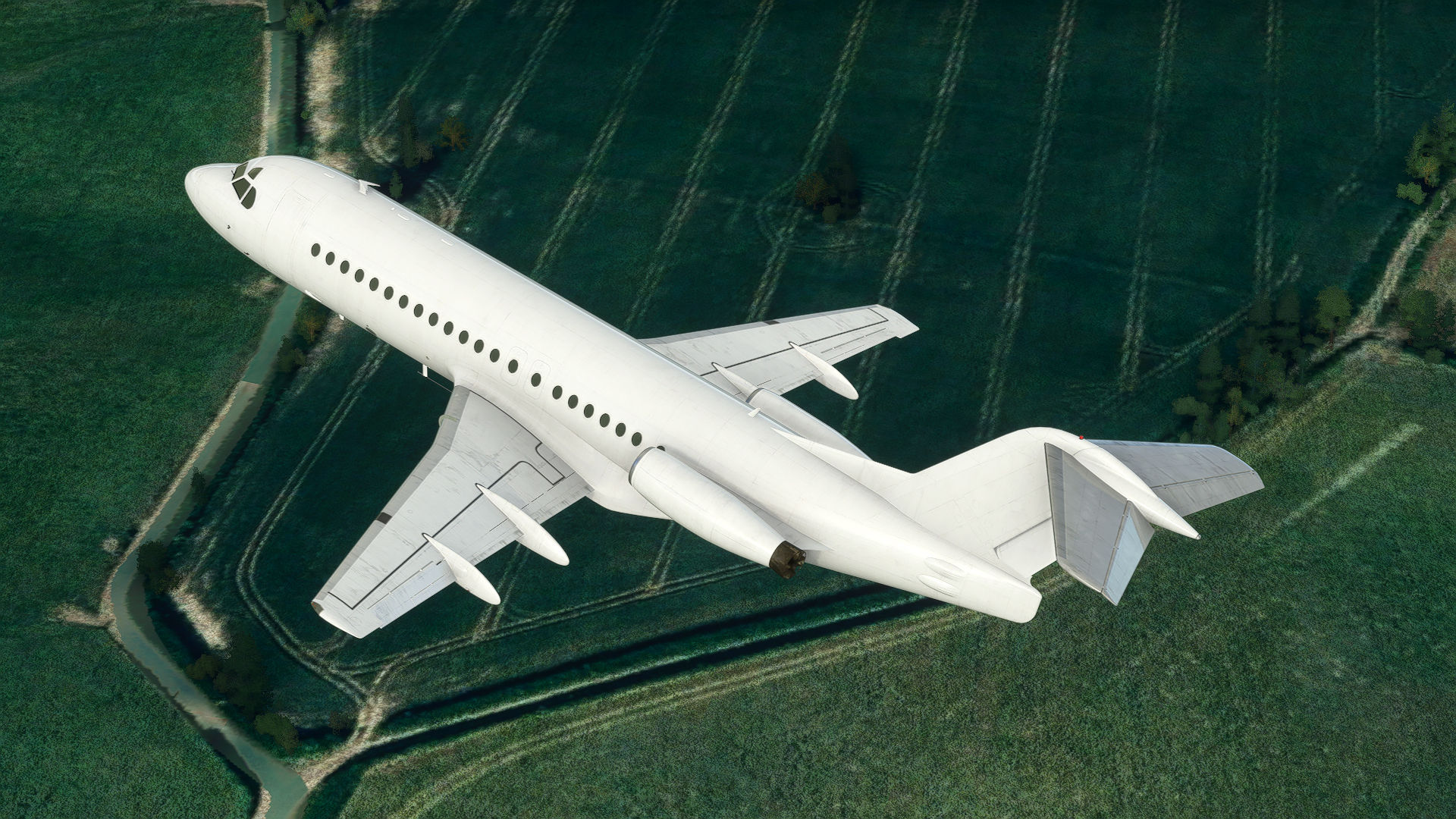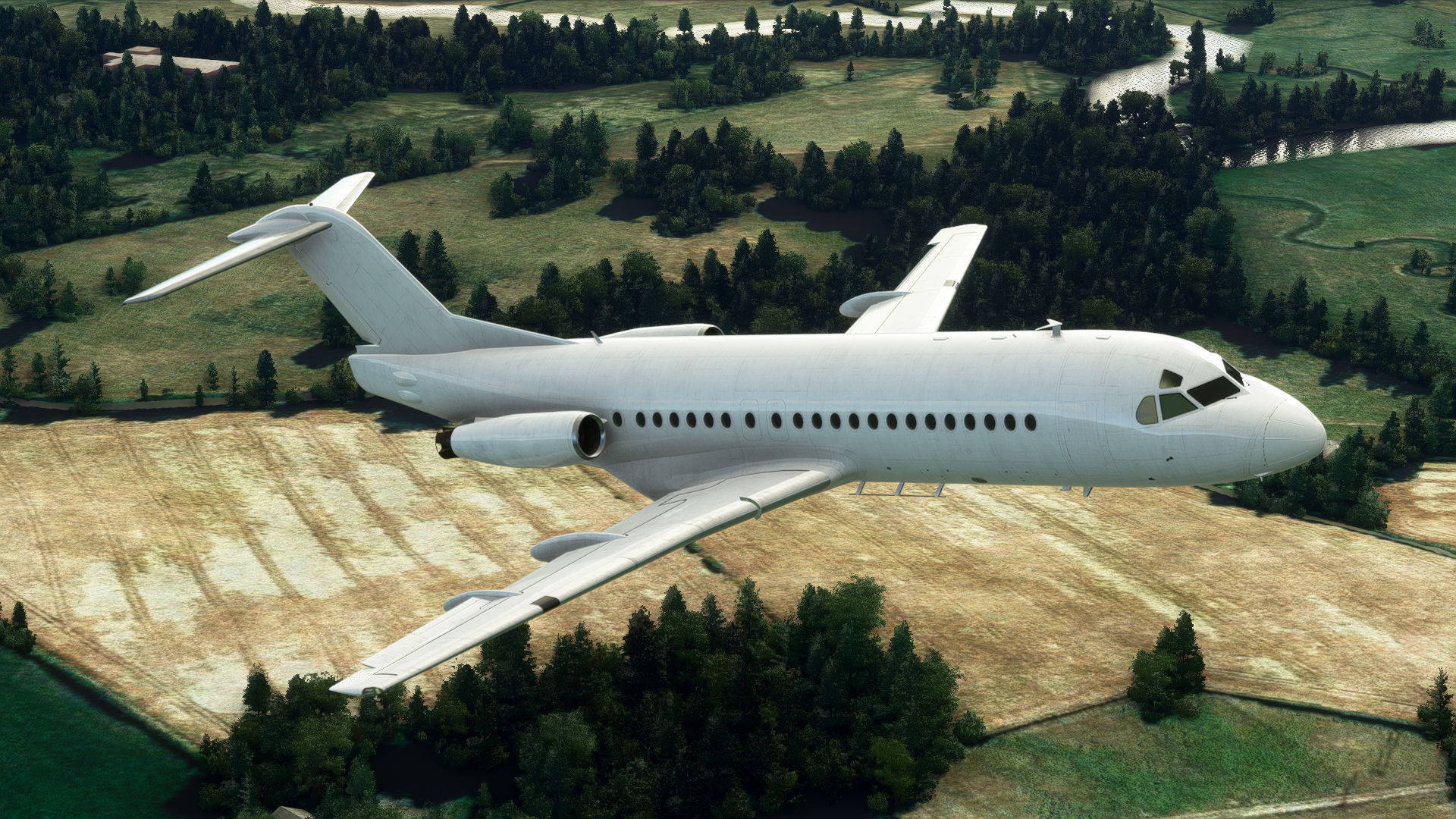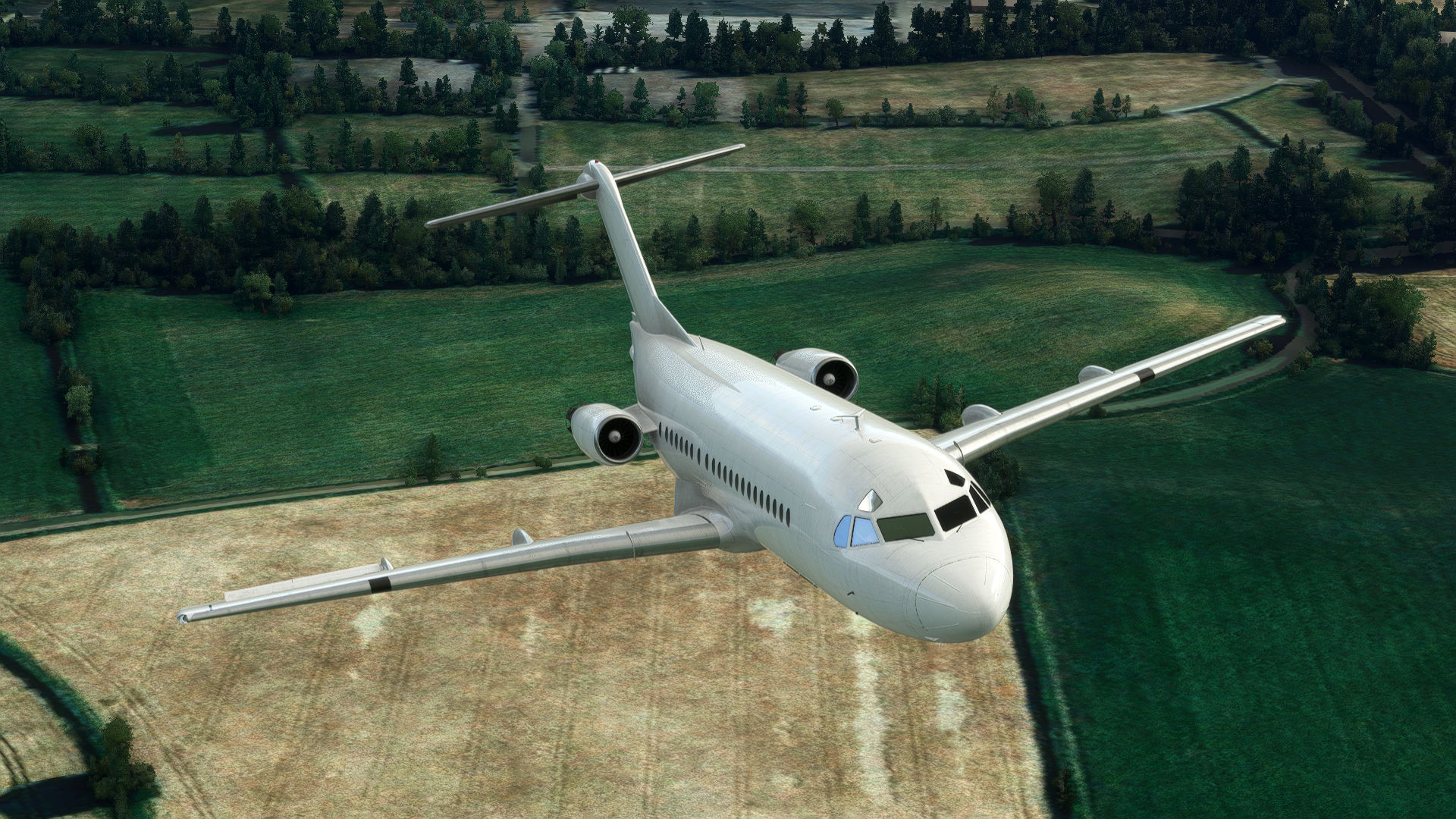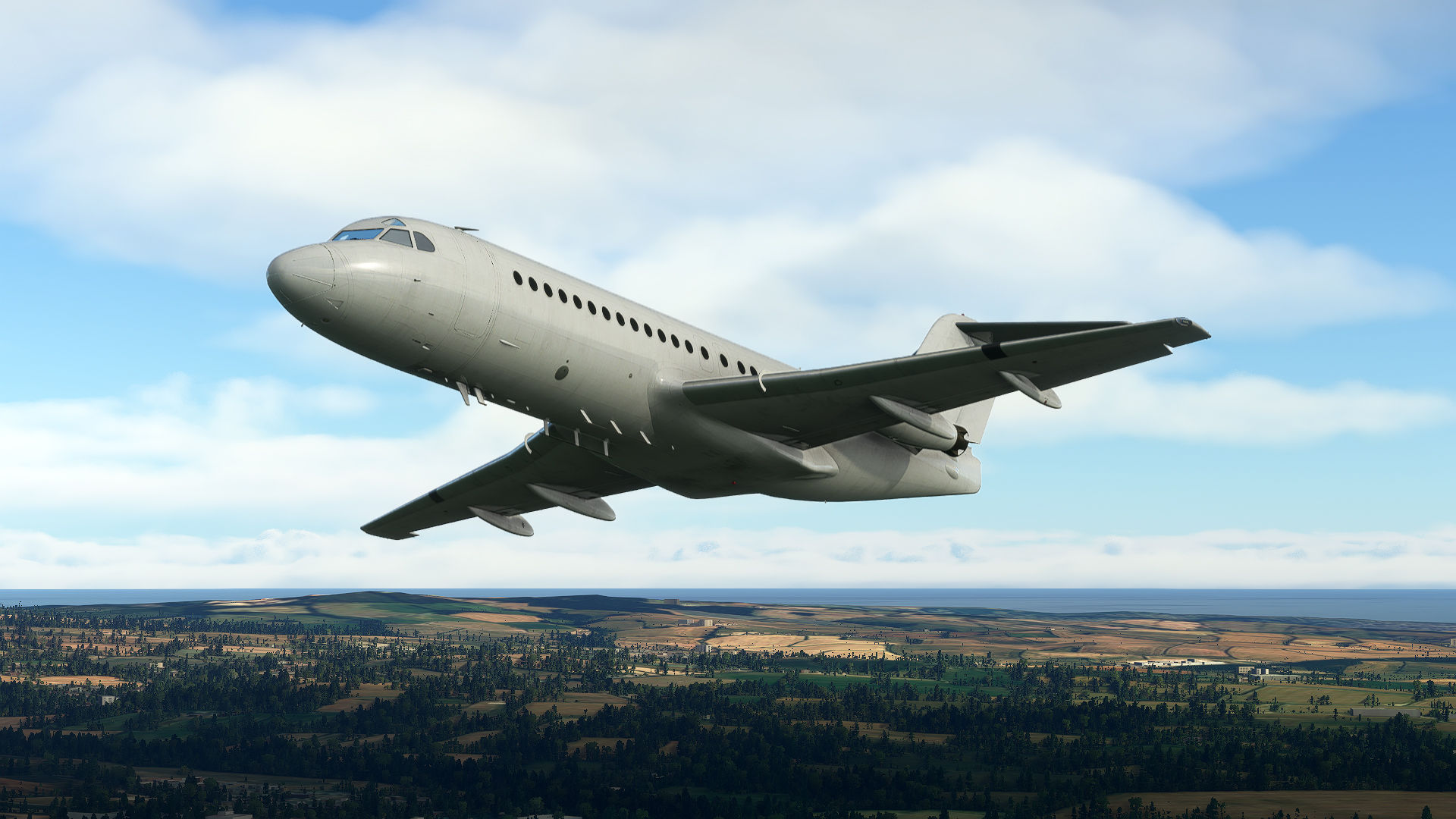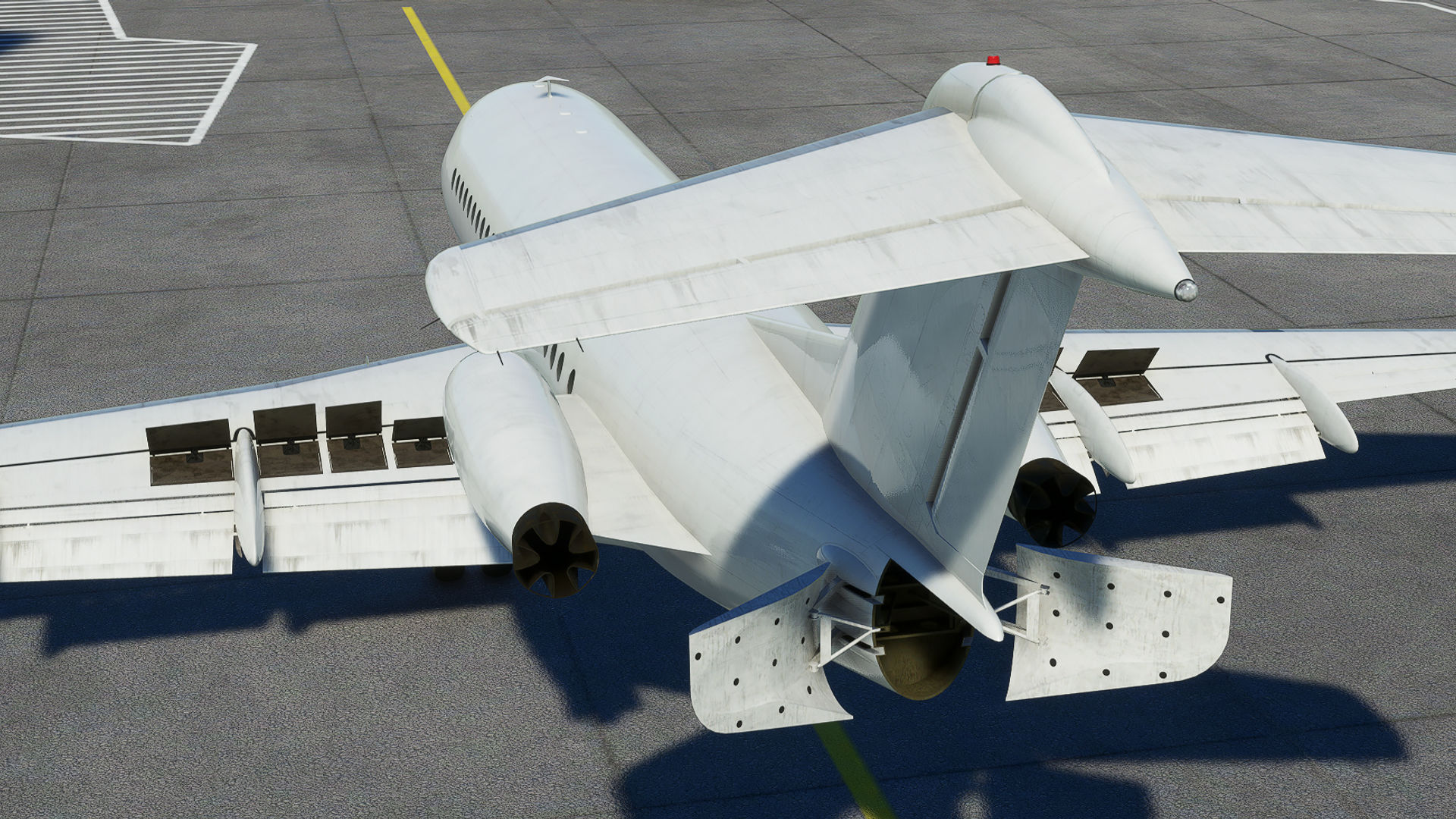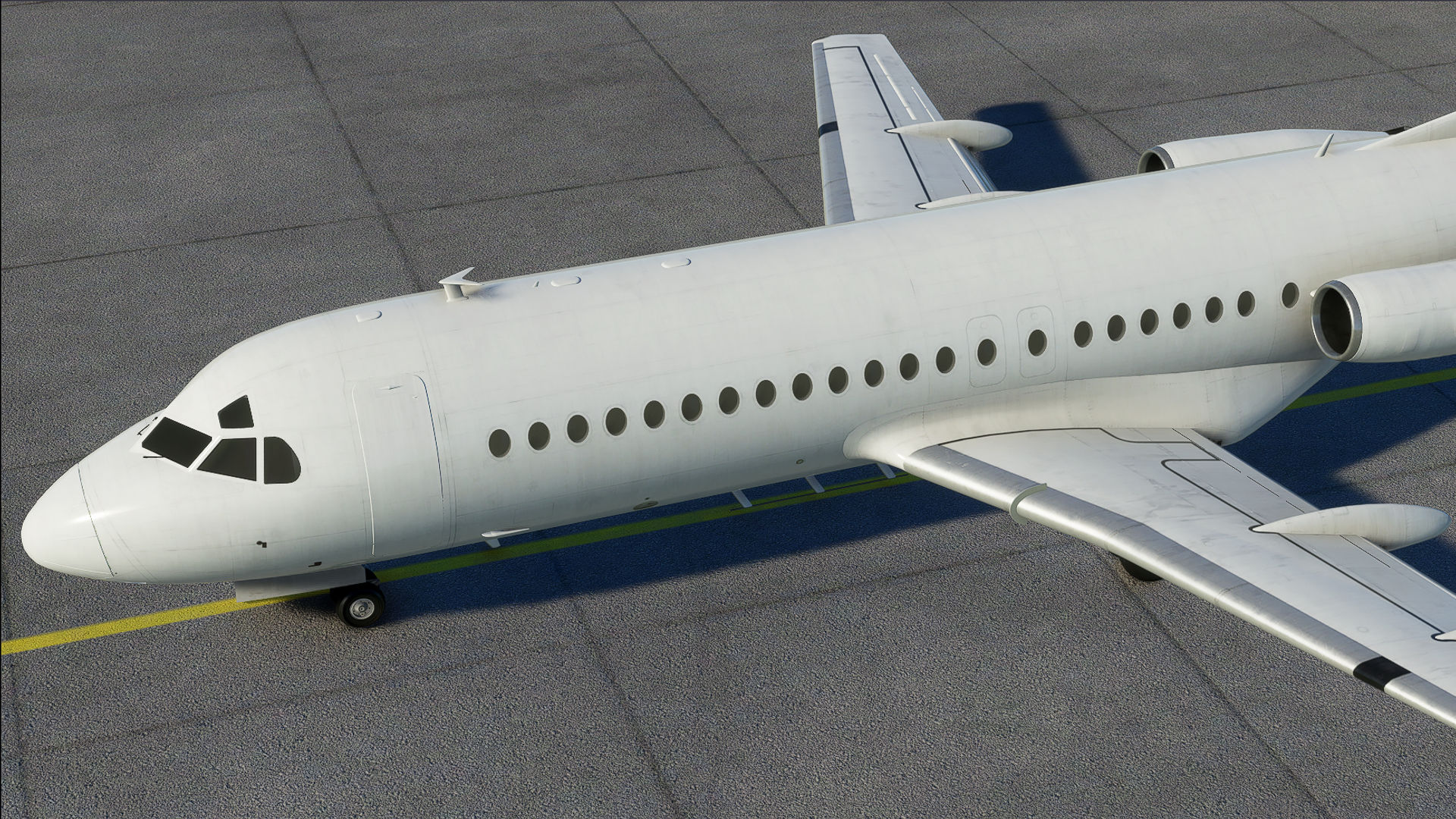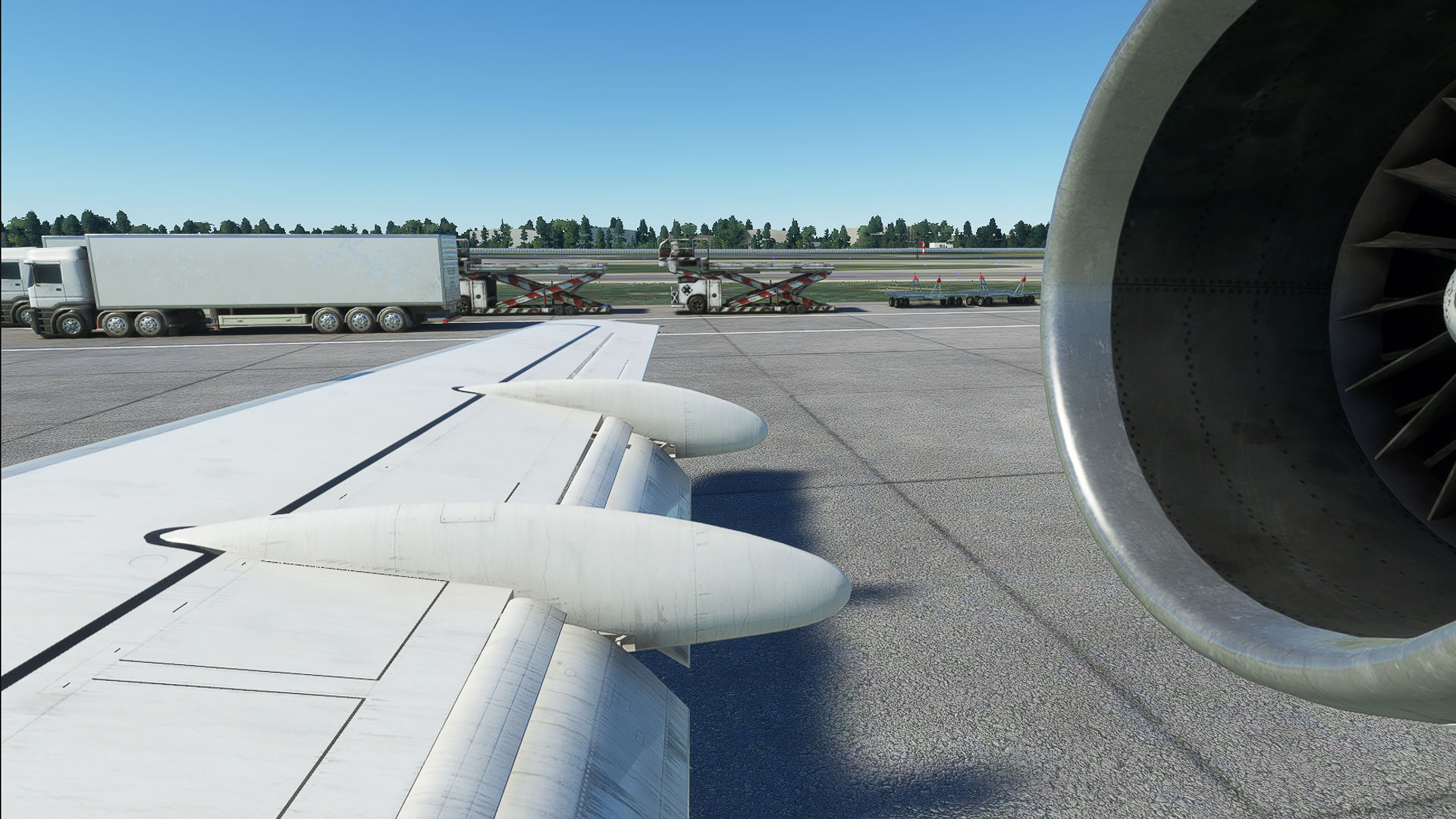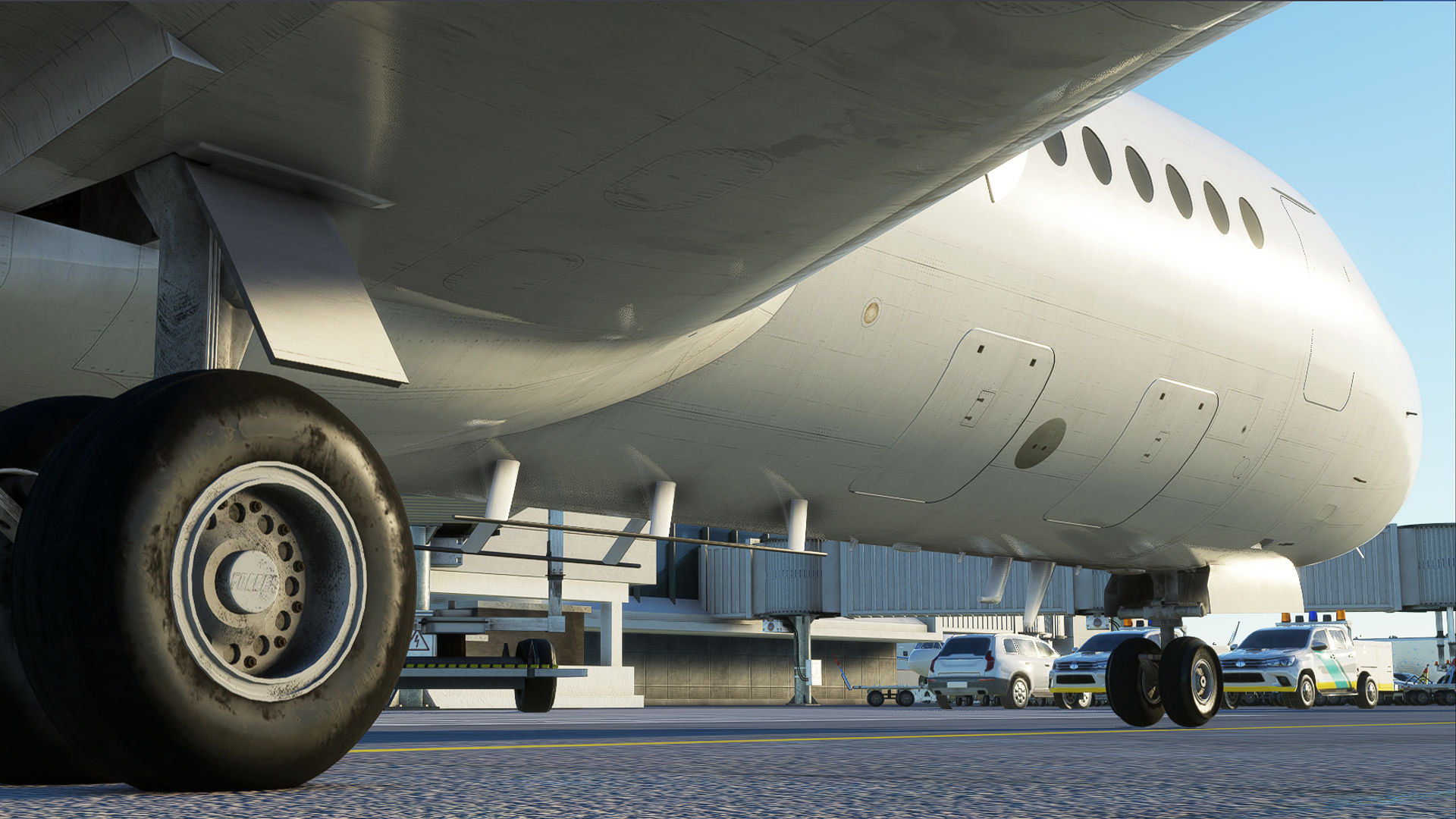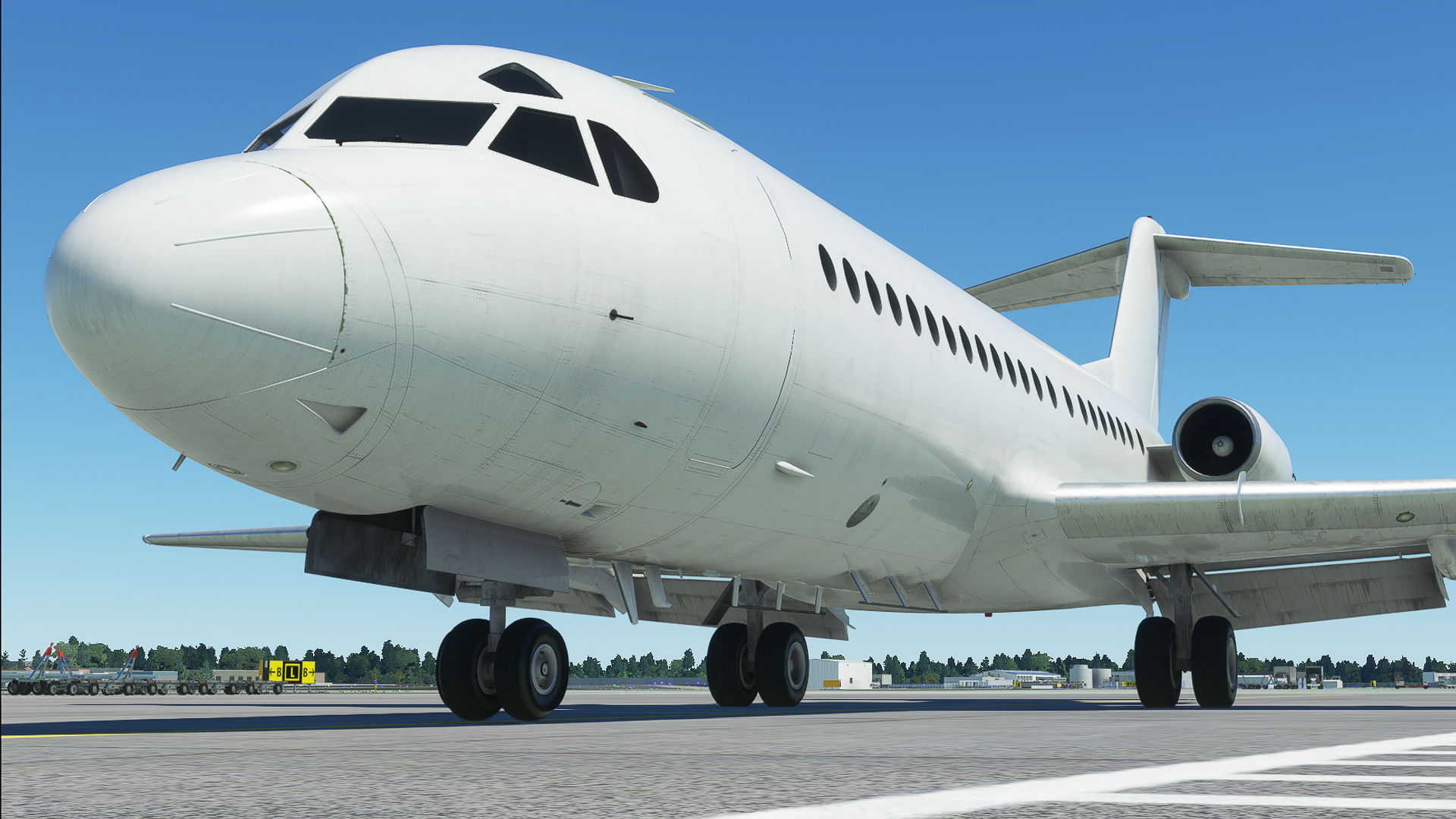 The next announcement comes from Onfinal Studio, which showcased the first screenshots Brač Airport in Croatia (LDSB).
It's a small island airport that gets limited airliner traffic and a lot of charter carrying holidaymakers.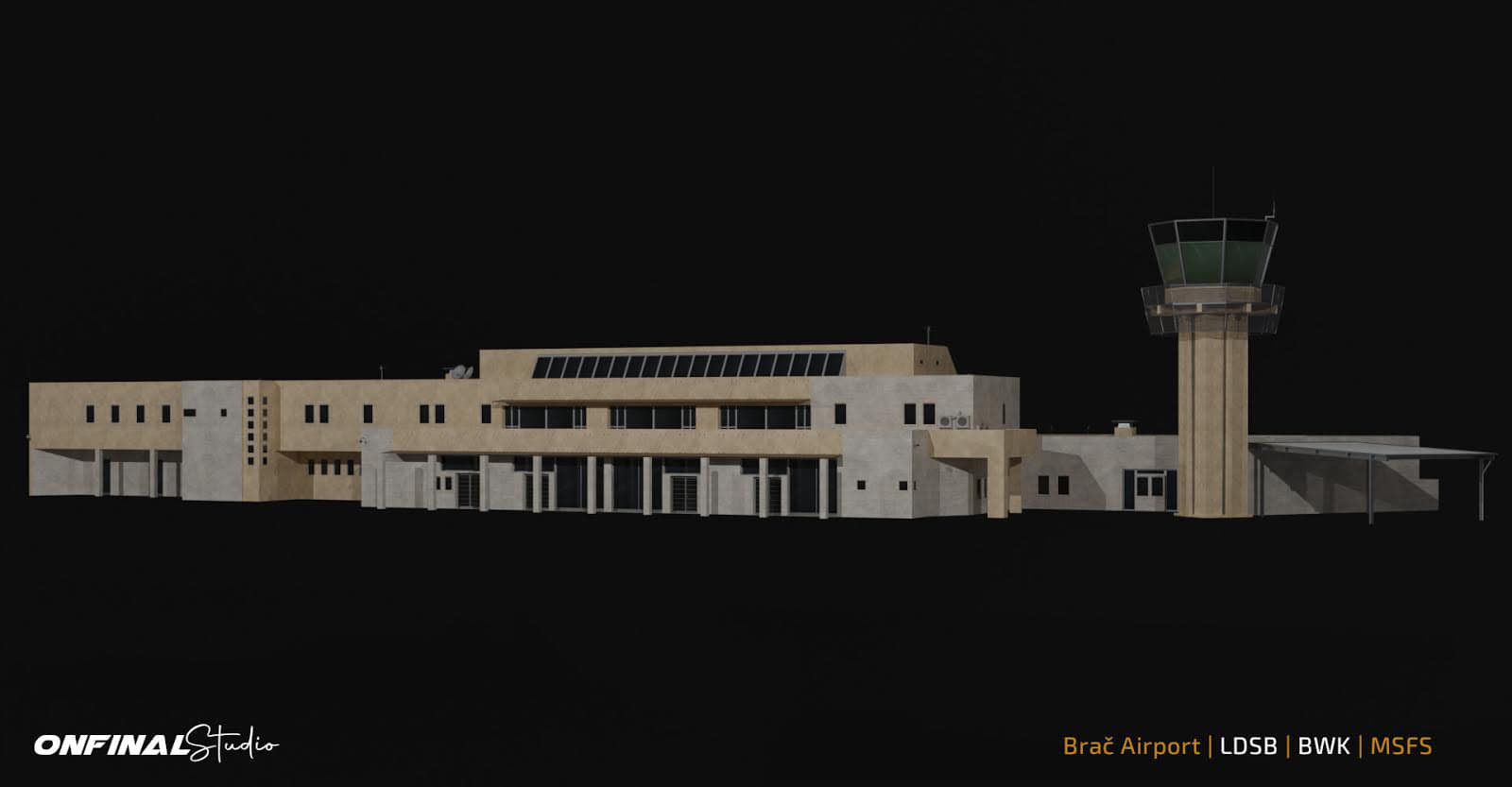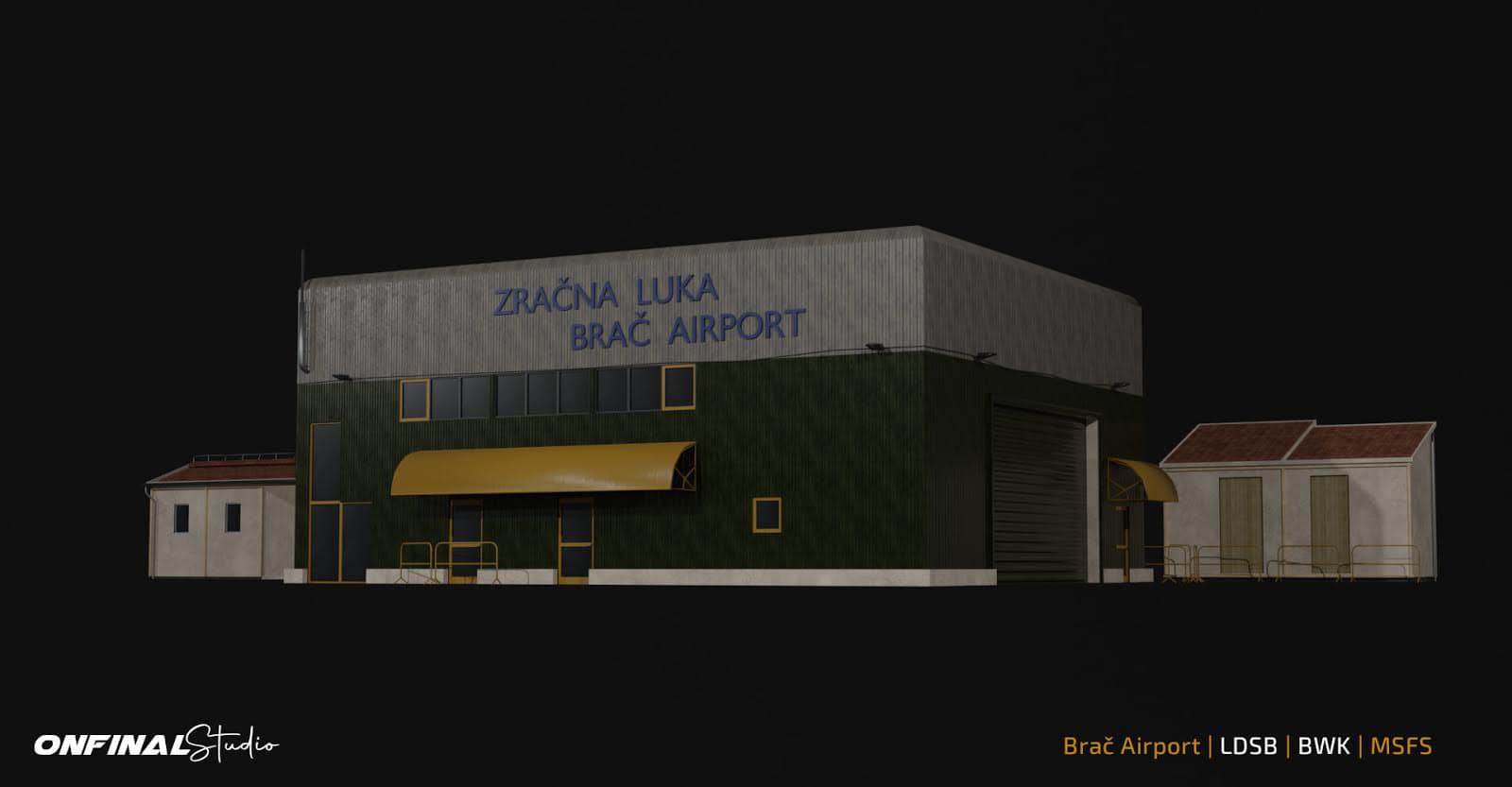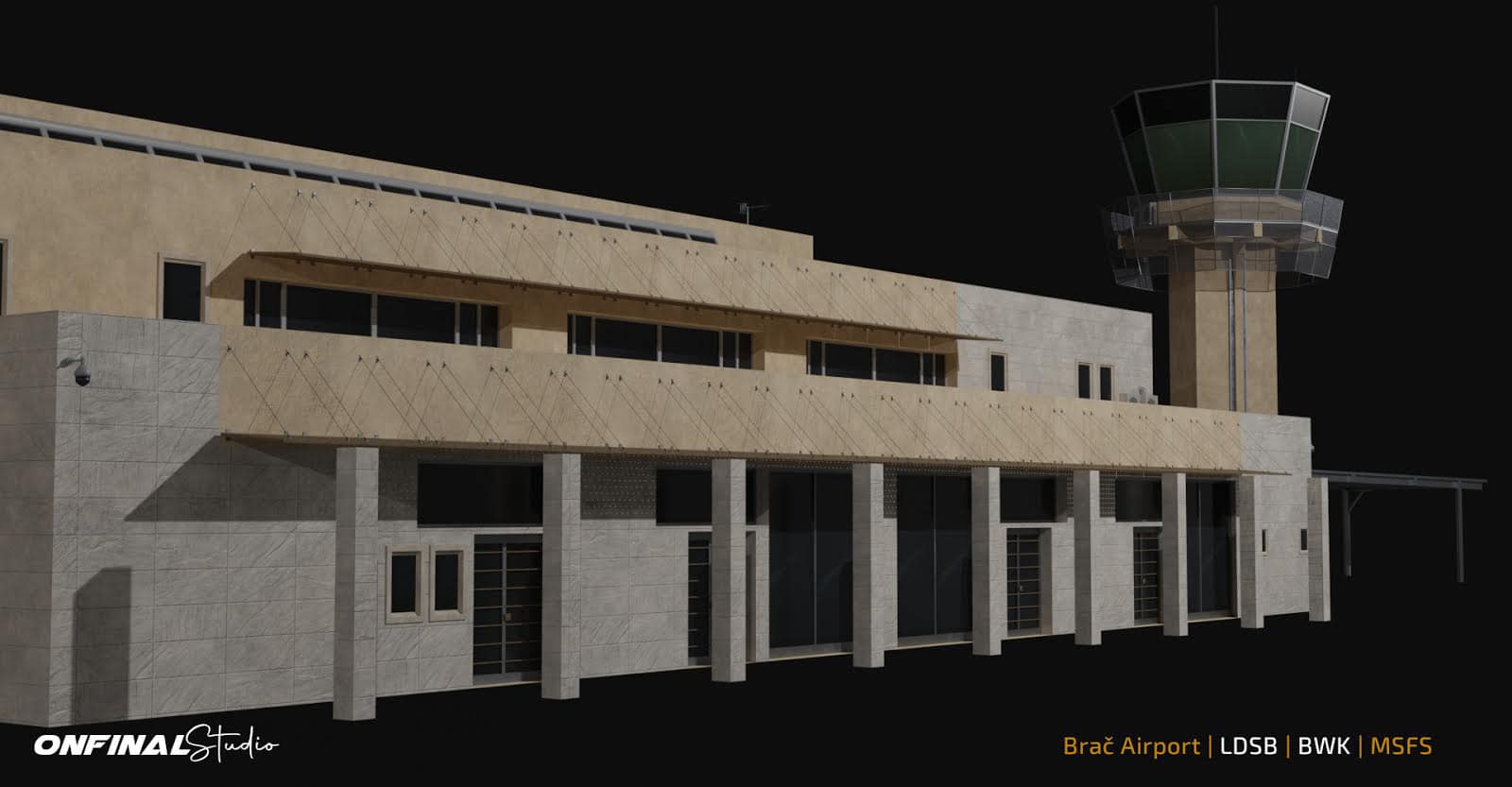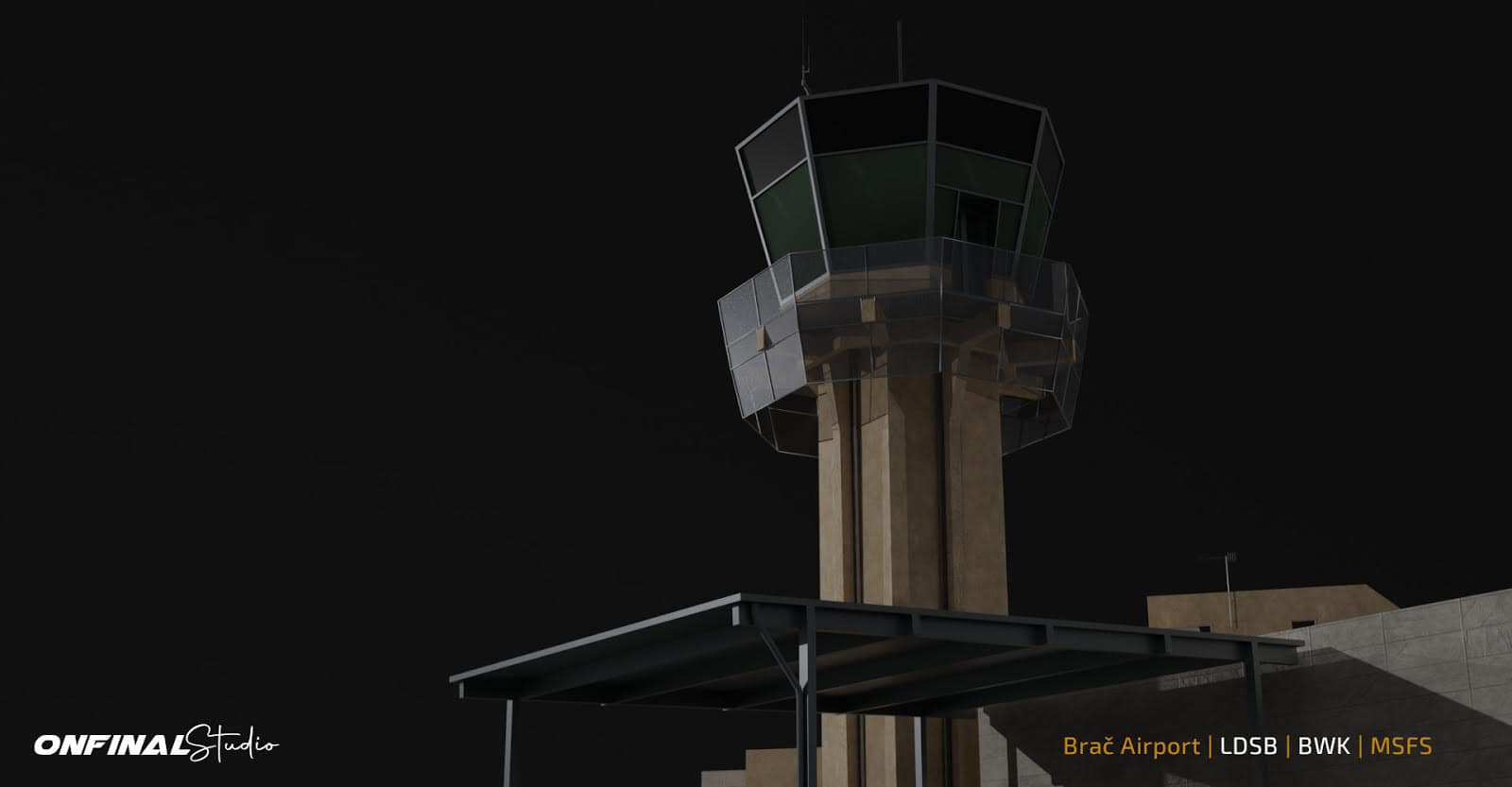 FSimStudios and Airfield Canada released Halifax Stanfield International Airport (CYHZ) for early adopters on FSim's own store priced at $19.50.
The actual official release on other stores like ORBX, SimMarket, and more will come later this week.
Made in collaboration with Airfield Canada.
Most up to date and detailed representation of Halifax Stanfield International Airport created for Microsoft Flight Simulator.
Detailed terminal building, featuring interiors.
Outstanding modeling, 4K PBR Textures, and great attention to detail.
0.3cm/pix custom aerial orthophotos for the airport area.
PBR Custom Ground Polygon.
Native MSFS SDK Jetways
Native snow, rain effects and vegetation
Static Commercial and GA Aircraft.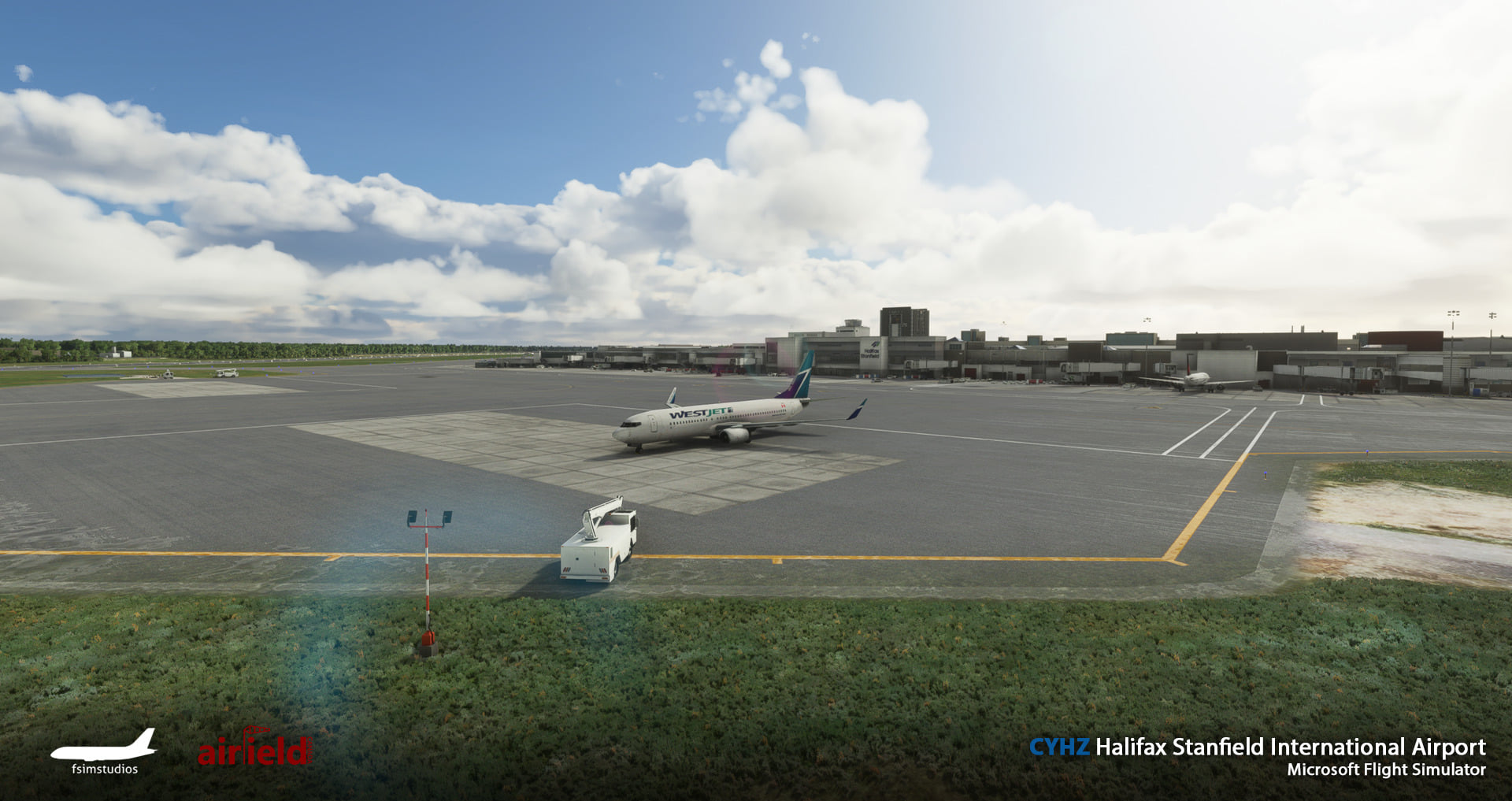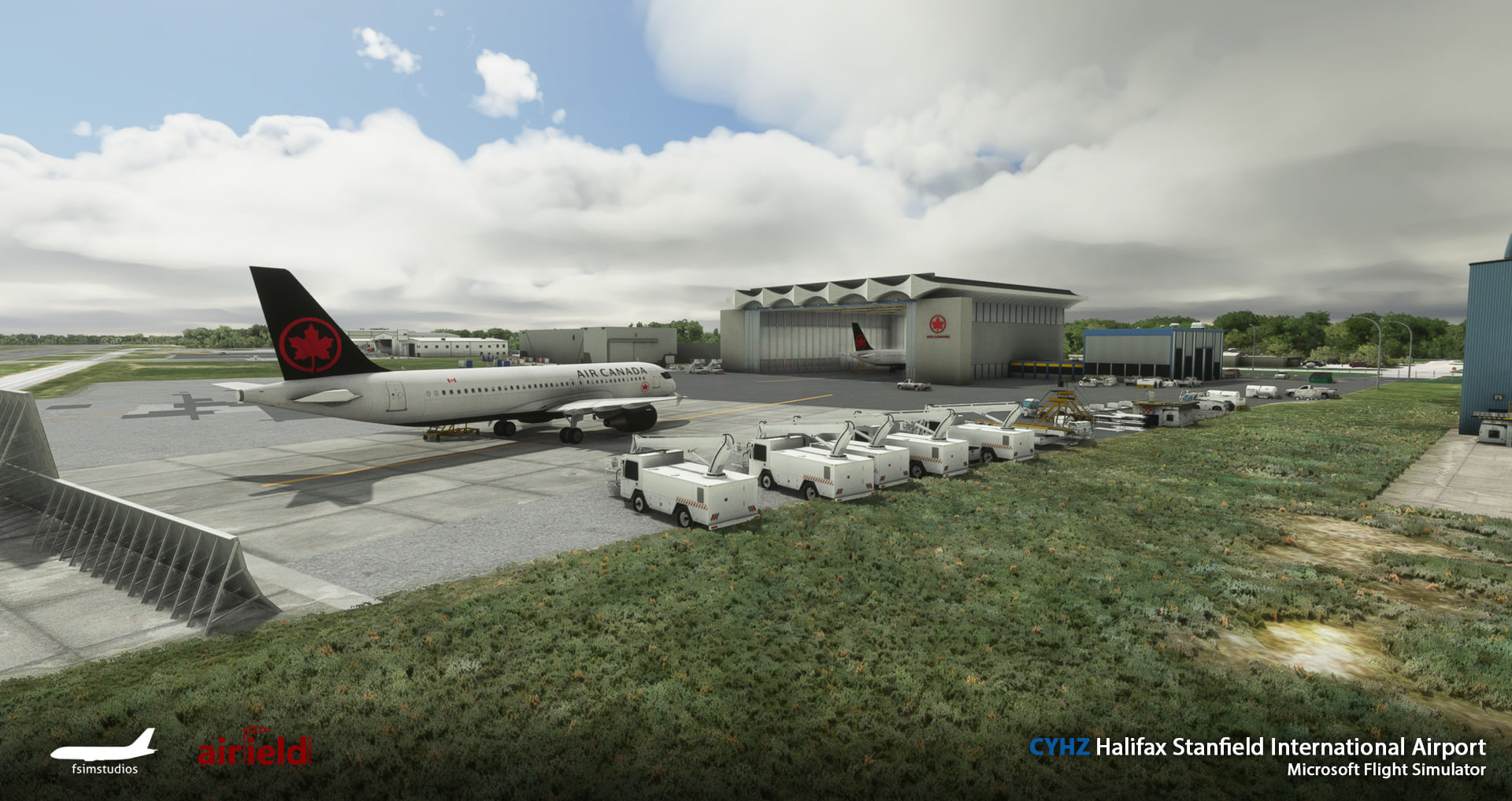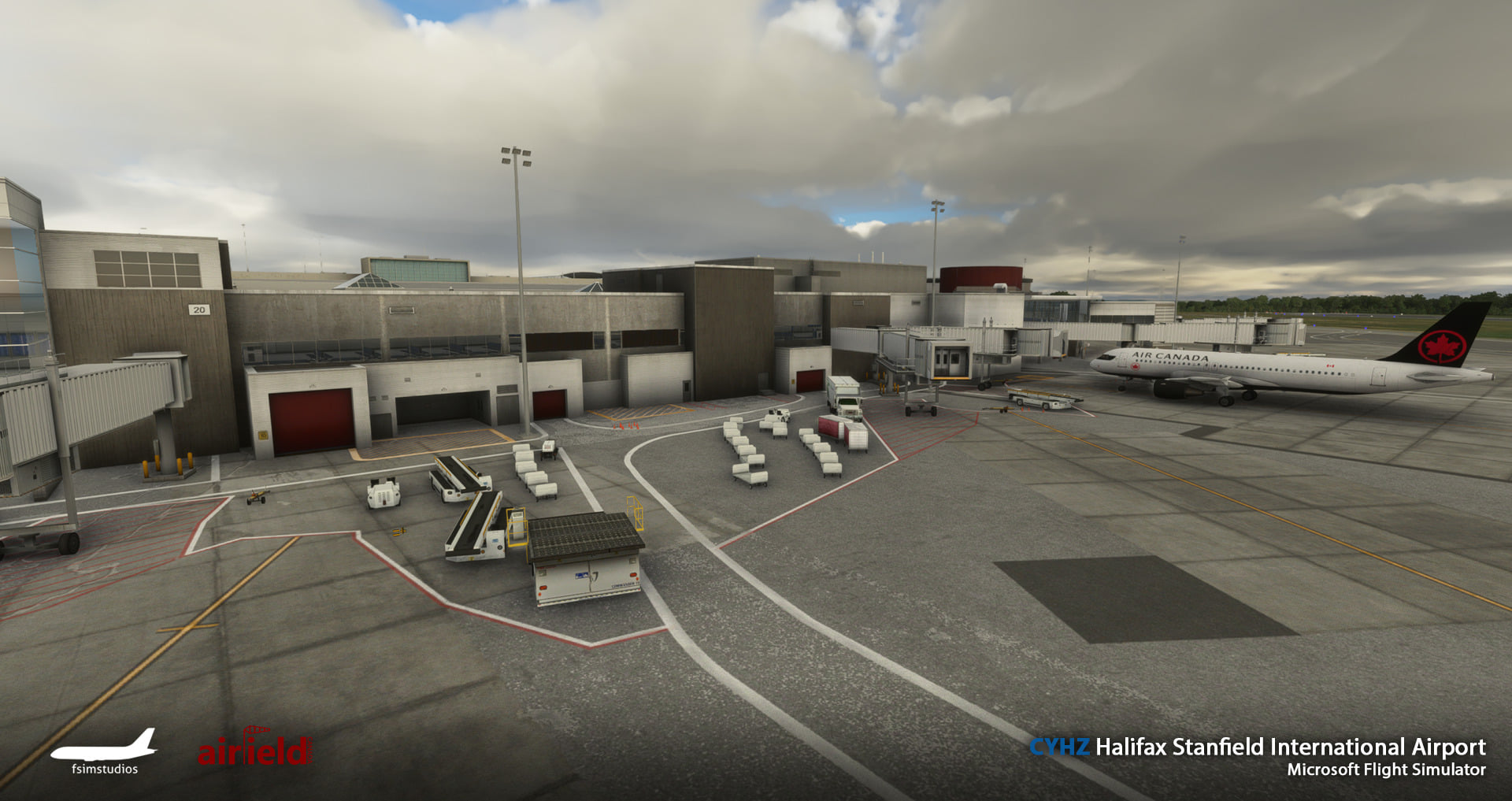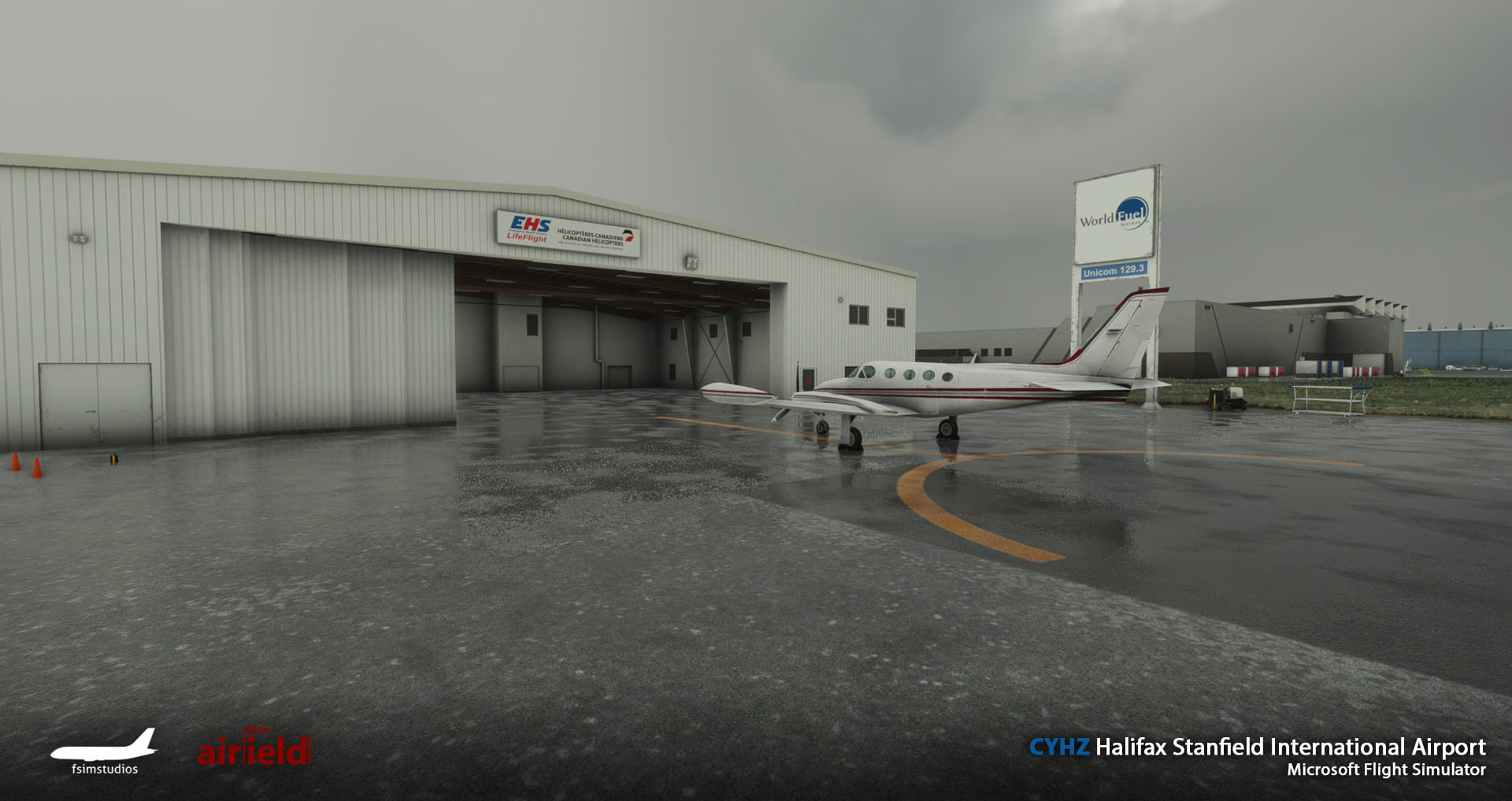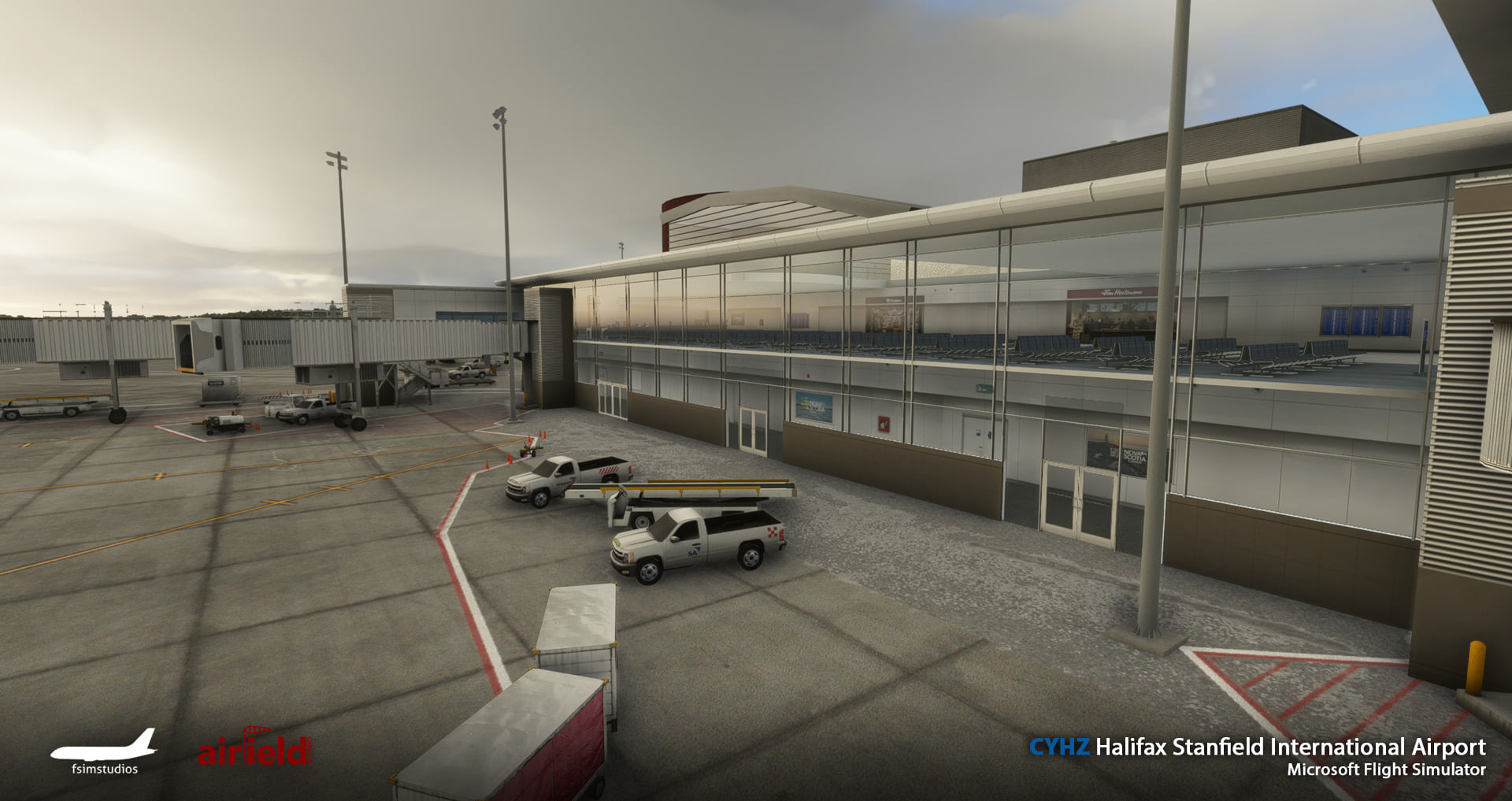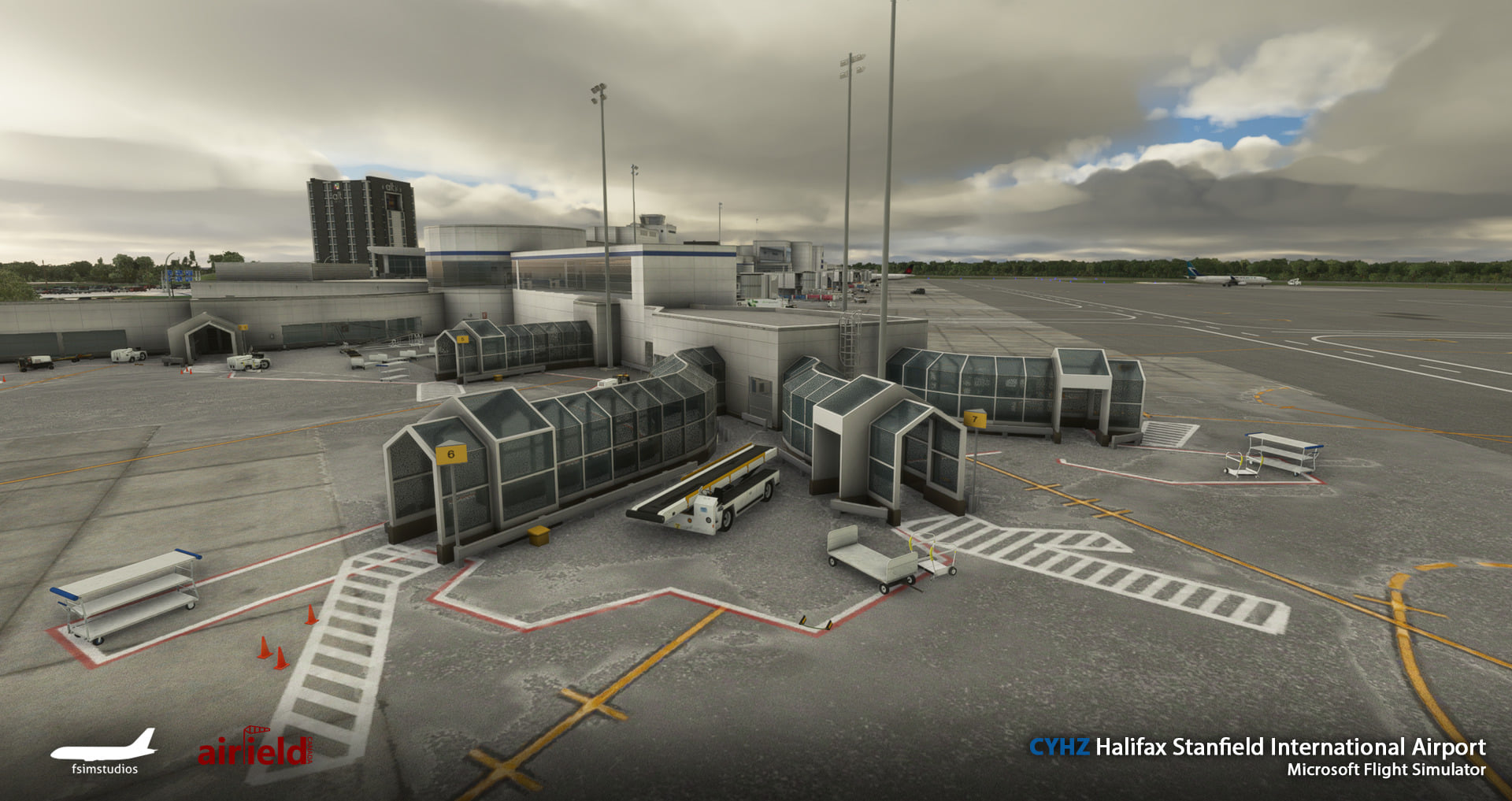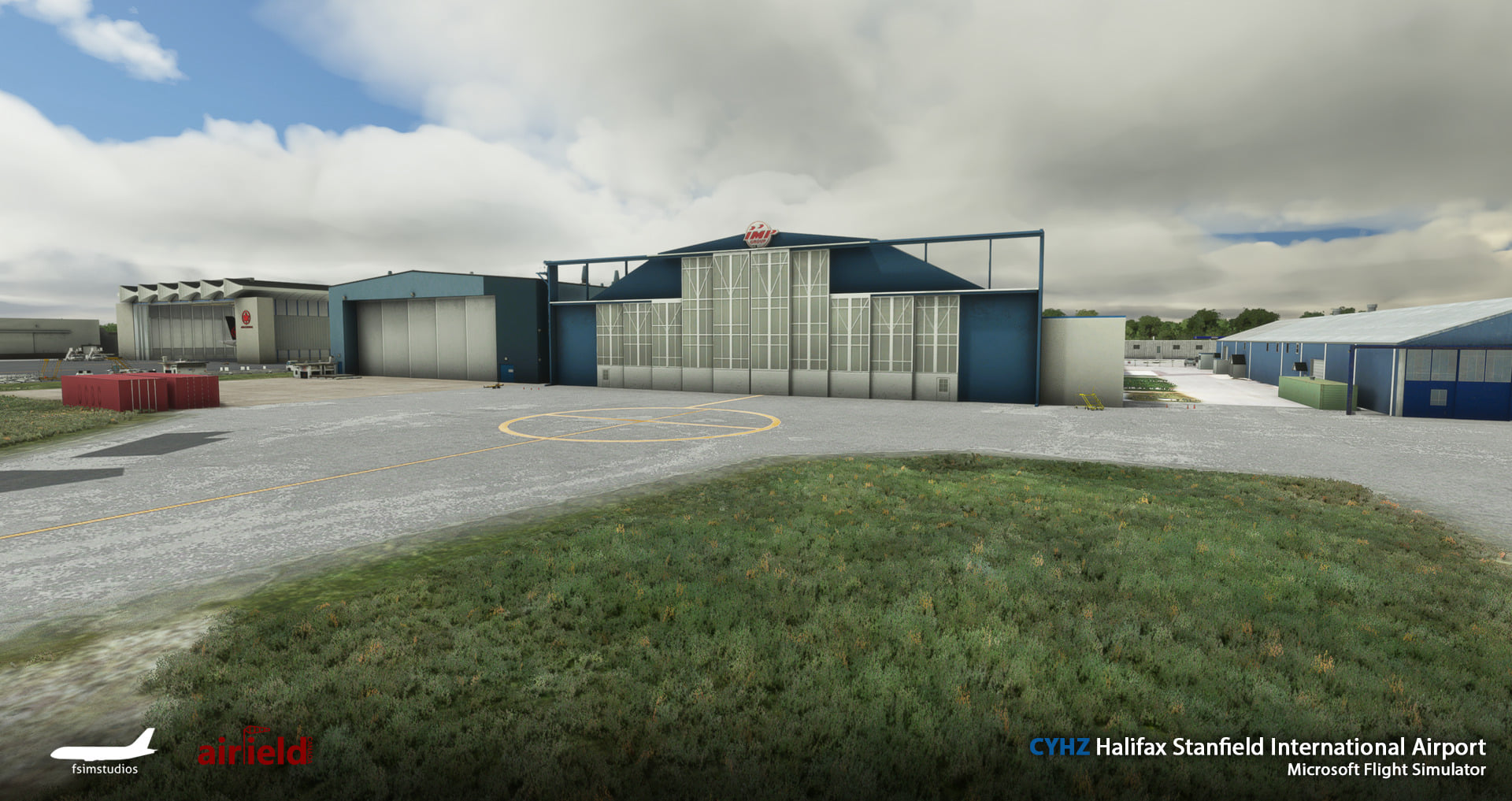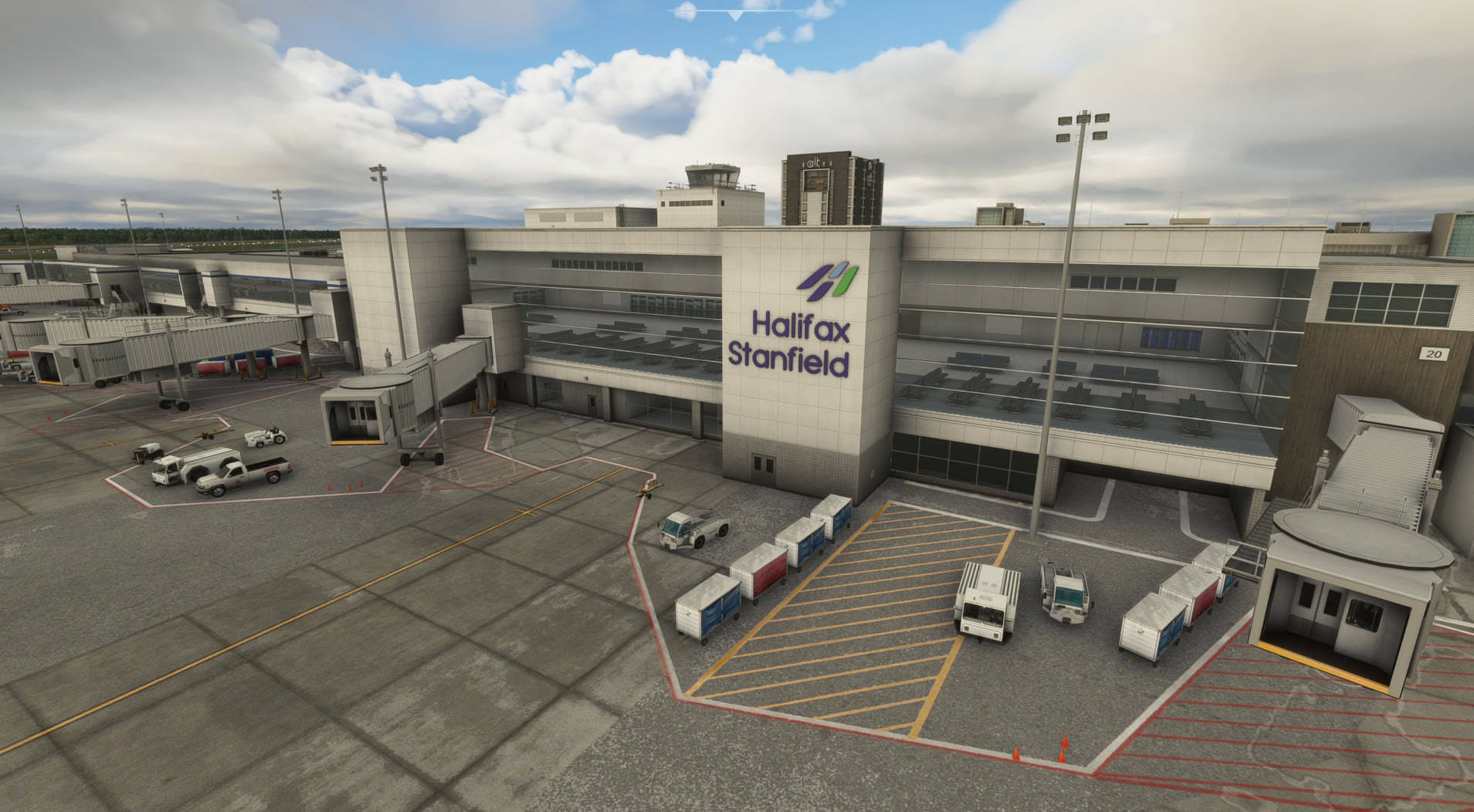 Last, but not least, TDM Scenery Design shared the very first look at Santiago de Compostela Airport (LEST).
For now only the terraforming and lighting of the runway has been completed, and the buildings are still missing. Yet, it's promising.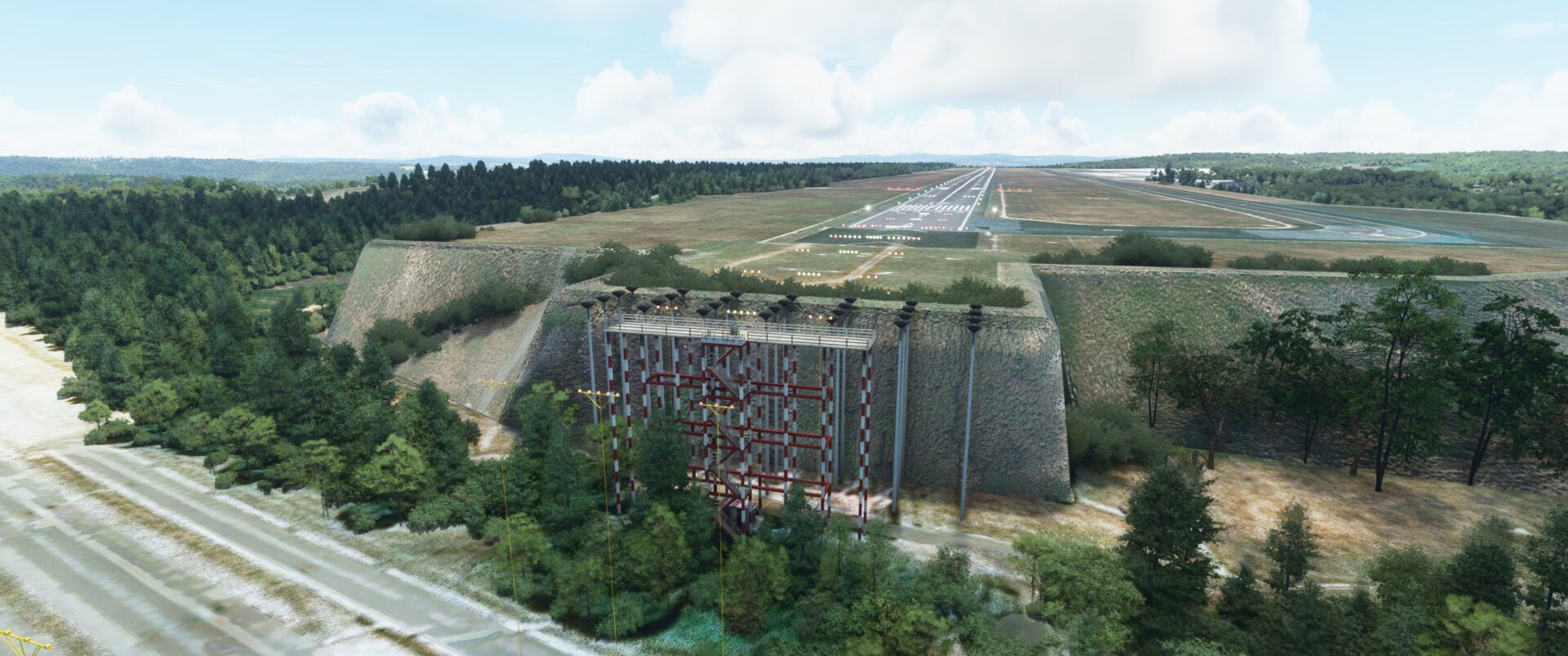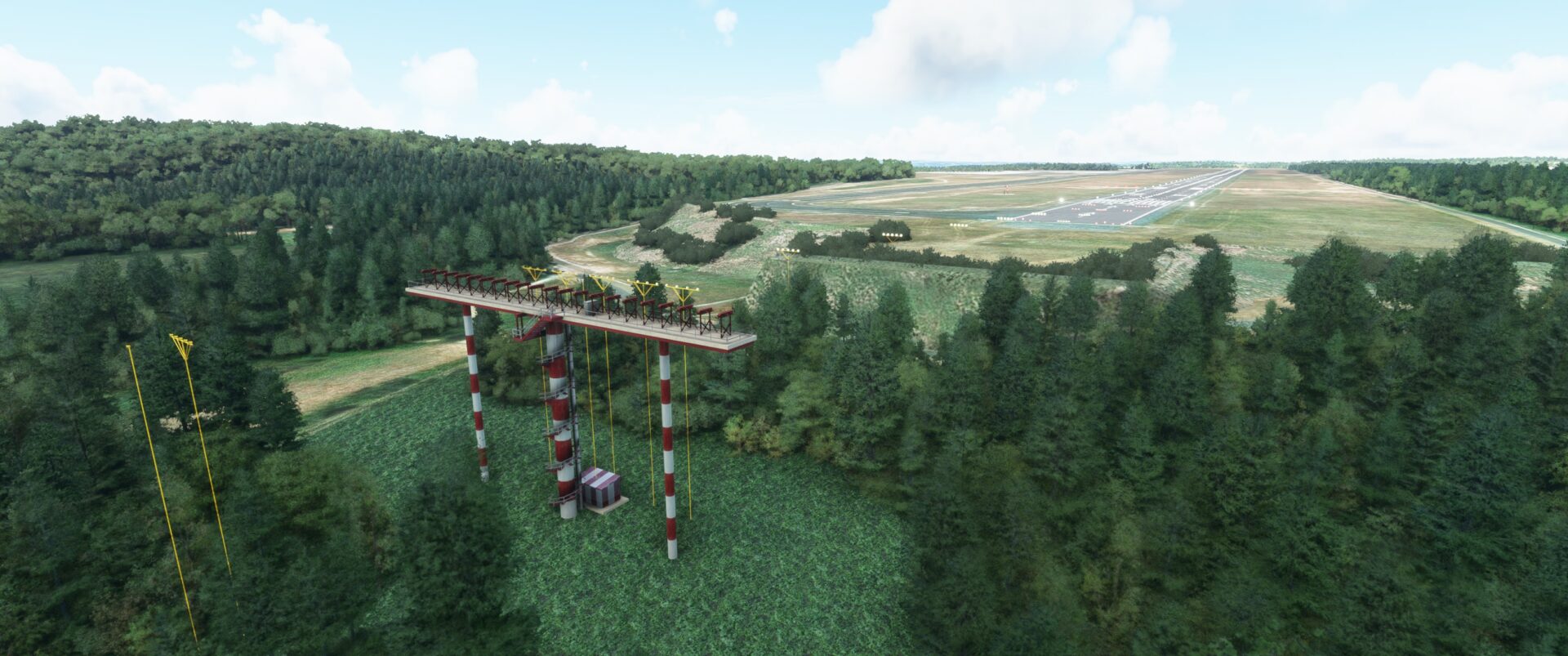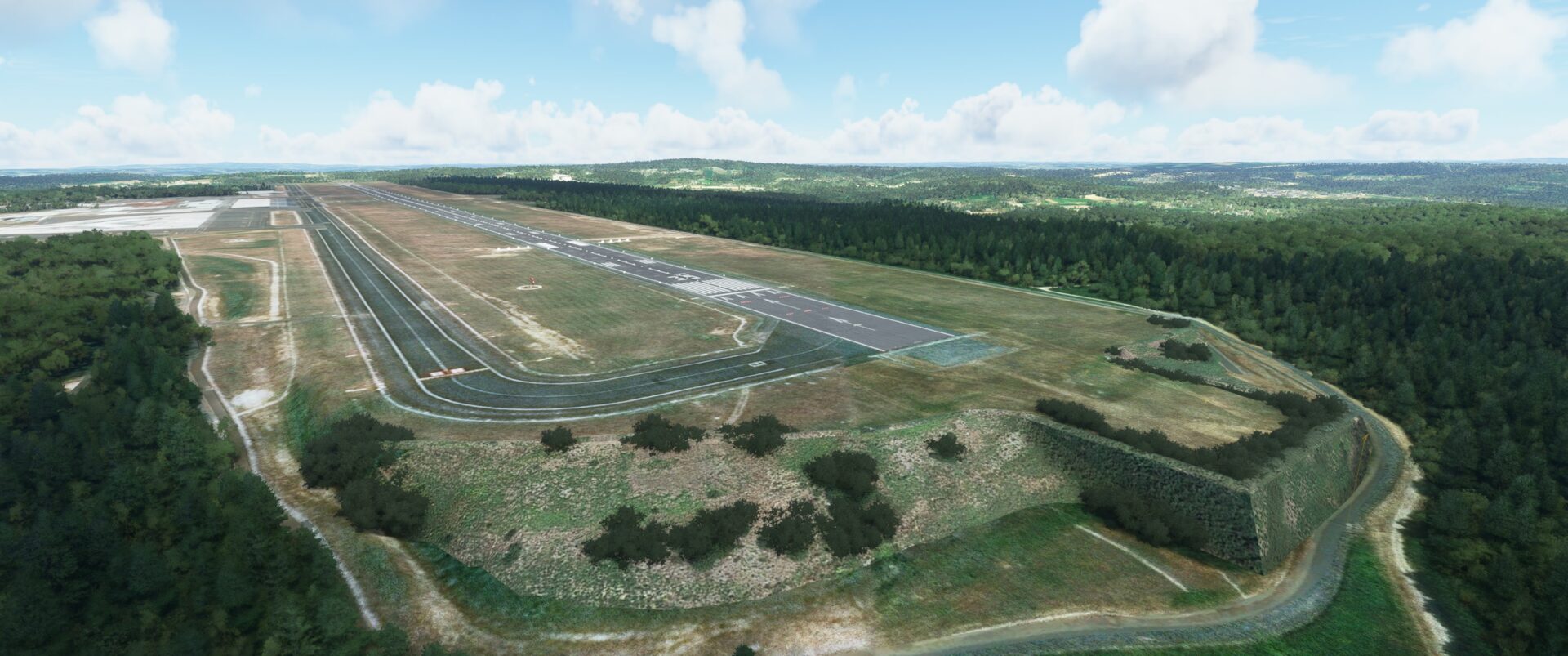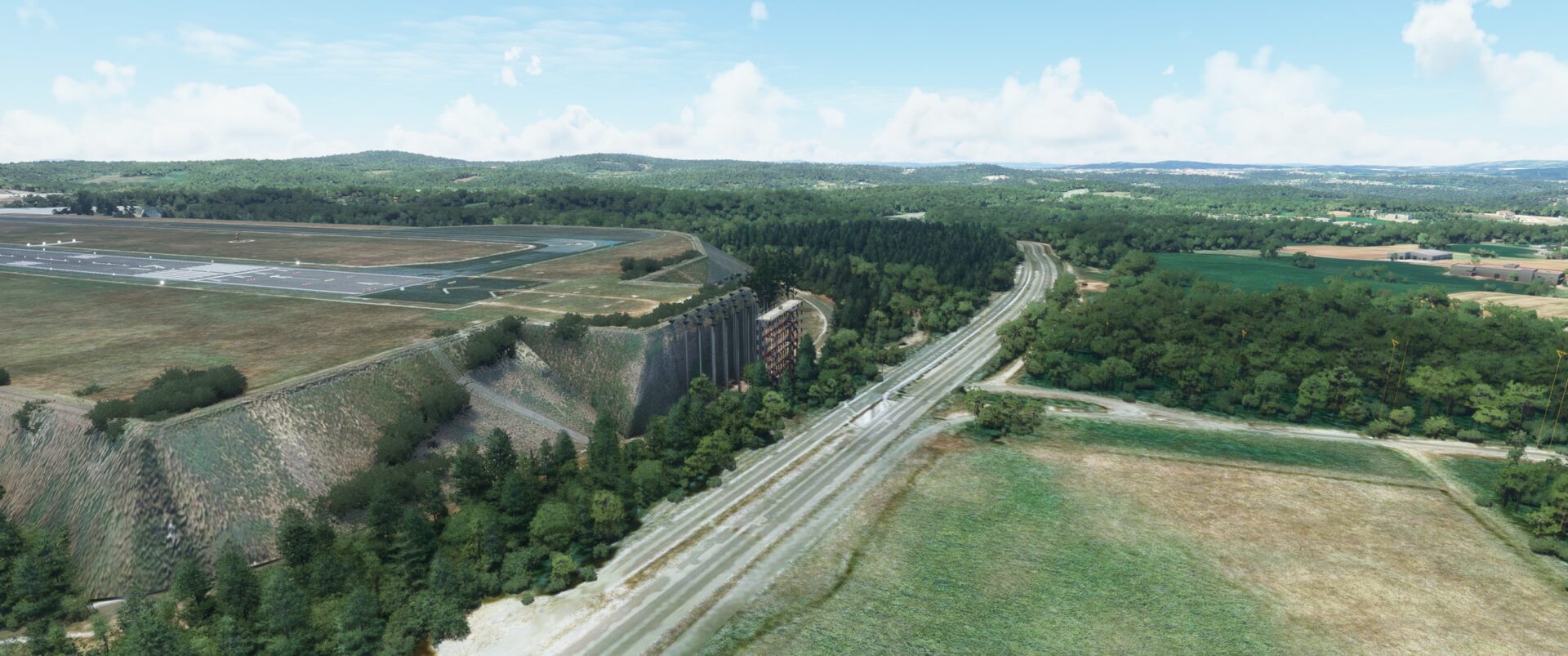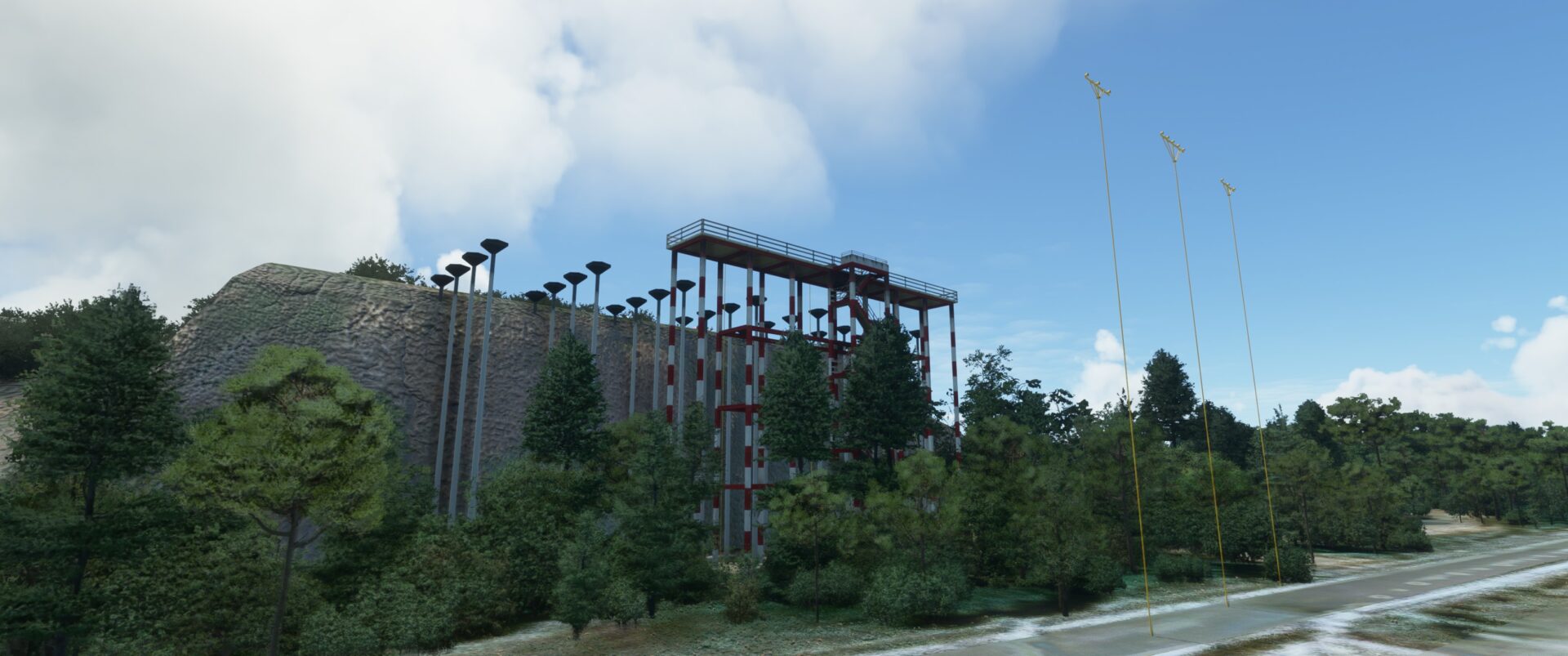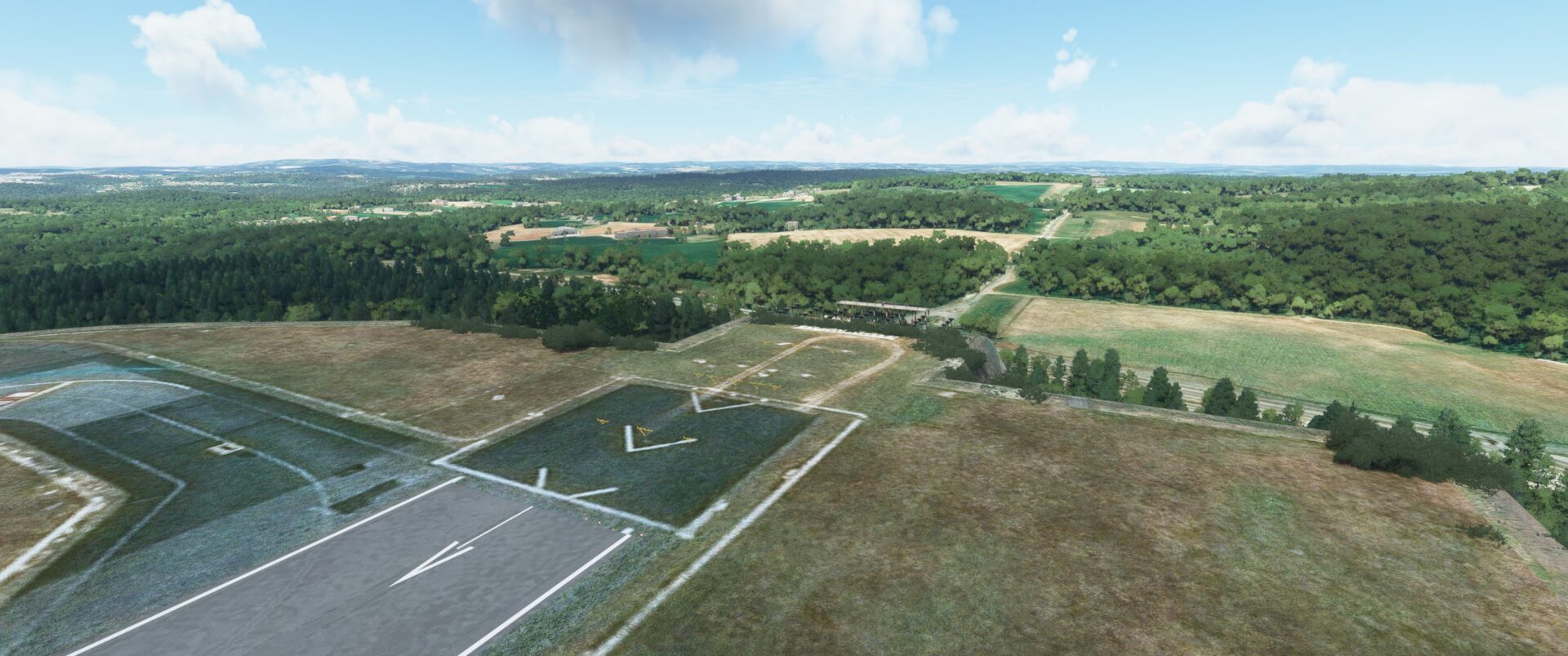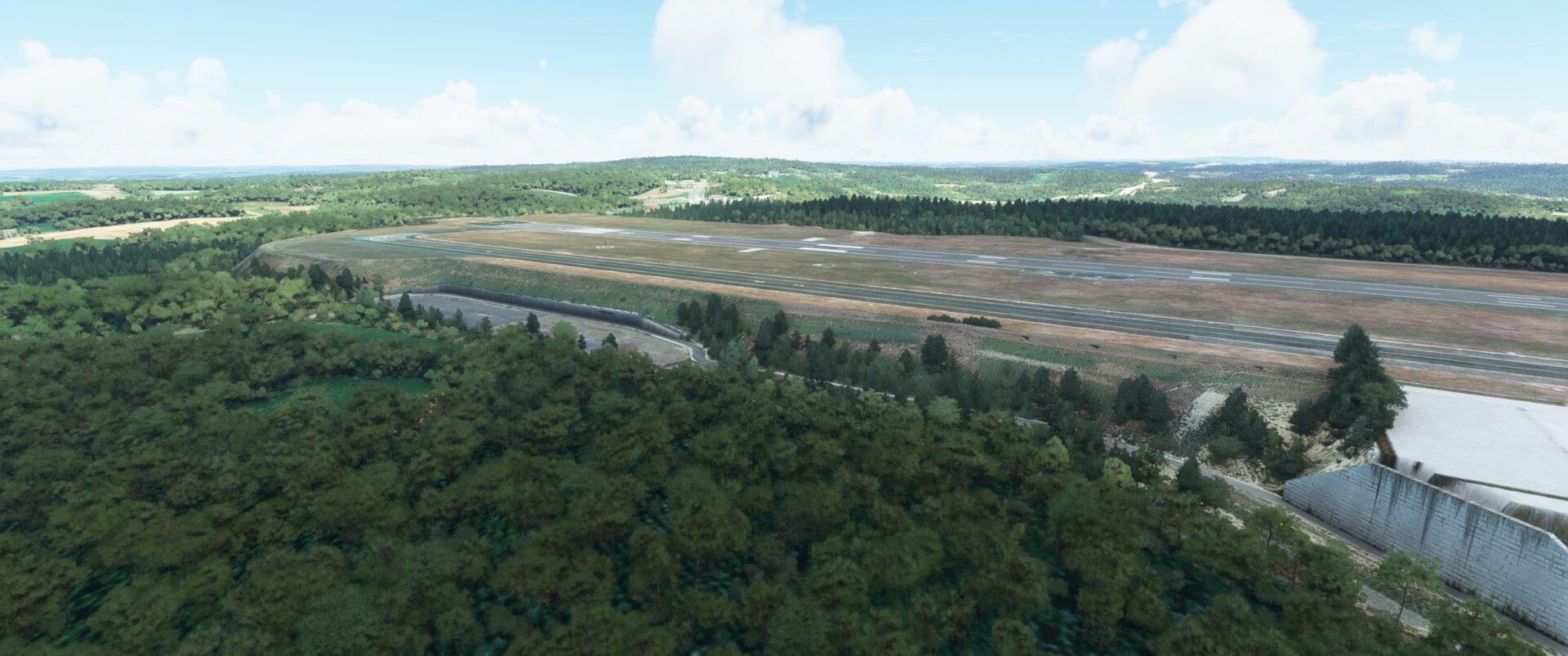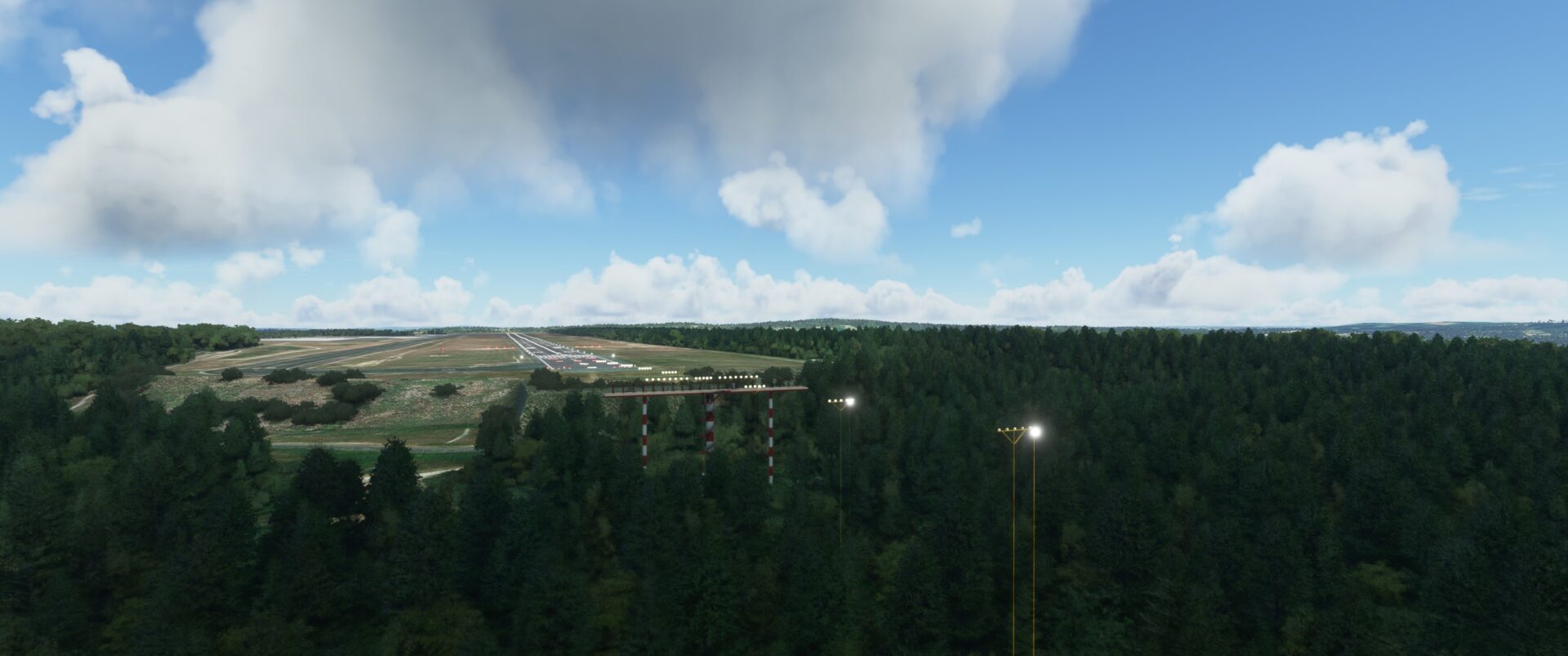 Recently, we published our massive interview with head of Microsoft Flight Simulator Jorg Neumann, who provided a lot of new info about the present and future of the sim.
If you'd like to read more about Microsoft Flight Simulator add-ons, you can enjoy our recent reviews of Fukuoka City & Airport, Fort Lauderdale Airport, Chongqing City & Airport, Manila Airport, Santiago Airport, the Frankfurt City Pack, Key West Airport, the Okavango Delta, Bali Airport, London Oxford Airport, Berlin Brandenburg Airport, the CRJ 550/700, the PA-28R Arrow III, Kristiansand Airport, Macau City & Airport, Bonaire Flamingo Airport, Milano Linate Airport, the Singapore City Pack, Tokyo Narita Airport, Yao Airport, the F-15 Eagle, the Paris City Pack, Greater Moncton Airport, Tweed New Haven Airport, Santorini Airport, Sydney Airport, Helsinki-Vantaa Airport, Reggio Calabria Airport, Bastia Poretta Airport, Munich Airport, Paris Orly Airport, Newcastle International Airport, Sankt Johann Airfield, Dublin International Airport, and Seoul City Wow. We also have a beta preview of Singapore Changi airport.
If you want to learn more about the game itself, you can read our review that will tell you everything you need to know about Asobo Studio's game.
Microsoft Flight Simulator is already available for Windows 10 and Steam and will release on July 27, 2021 for Xbox Series X ad Series S.