Microsoft Flight Simulator Sochi, Hefei, Ketchikan, & BD-5J Released, Bristol, Bergamo, Airbus H145, & More Get Screenshots & Videos
Today third-party developers had quite a few Microsoft Flight Simulator add-ons reveals and releases to share.
Today third-party developers had quite a few Microsoft Flight Simulator add-ons reveals and releases to share.
Starting with the releases, Orbx launched Ketchikan International Airport in Alaska, USA. It's currently available on Orbx Direct for $6.59.
Below you can find a features list and a series of images.
Custom groundpoly
Sloped runway and taxiway
Marina objects
Custom statics
Compatible with Alaska Mesh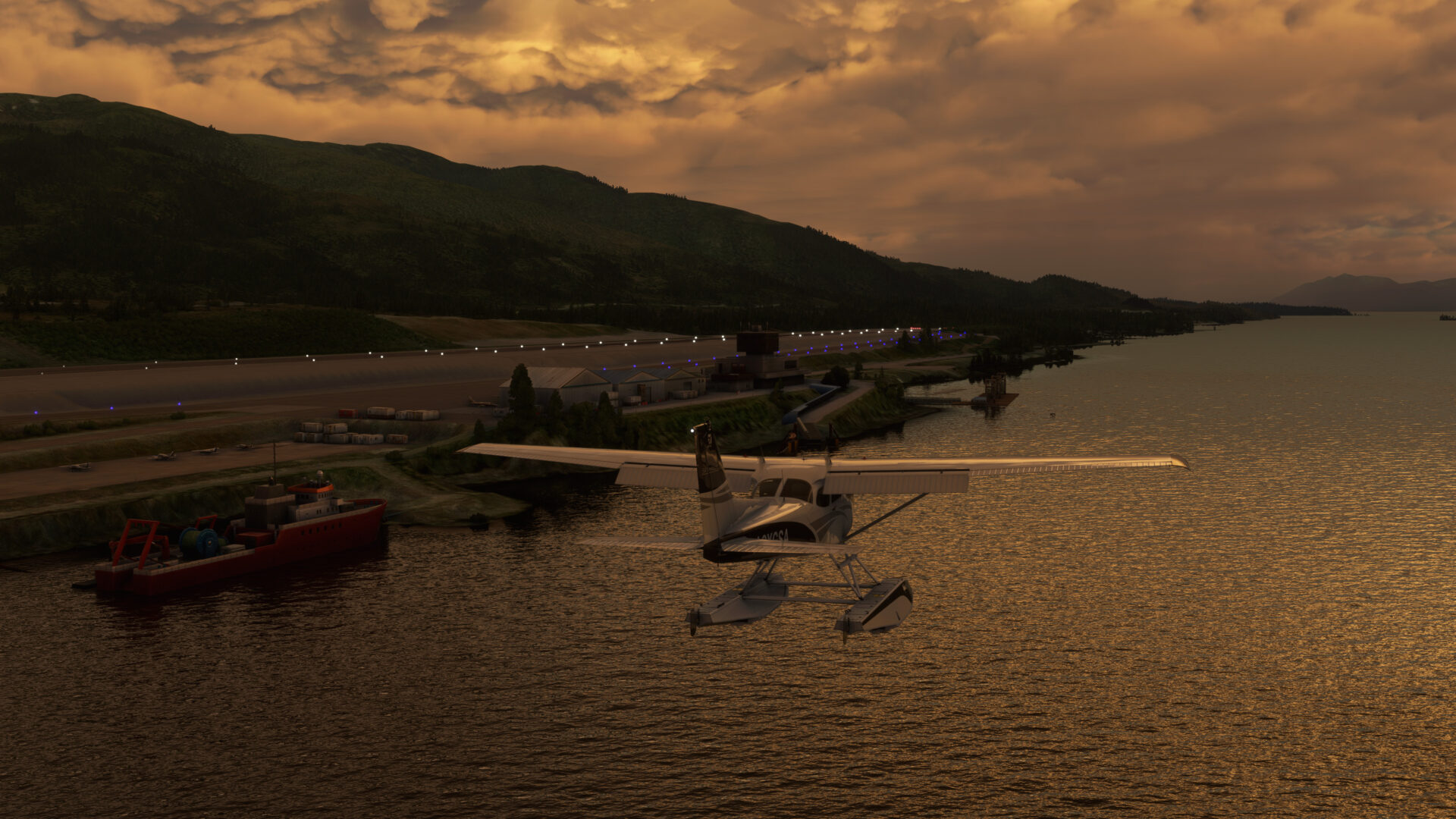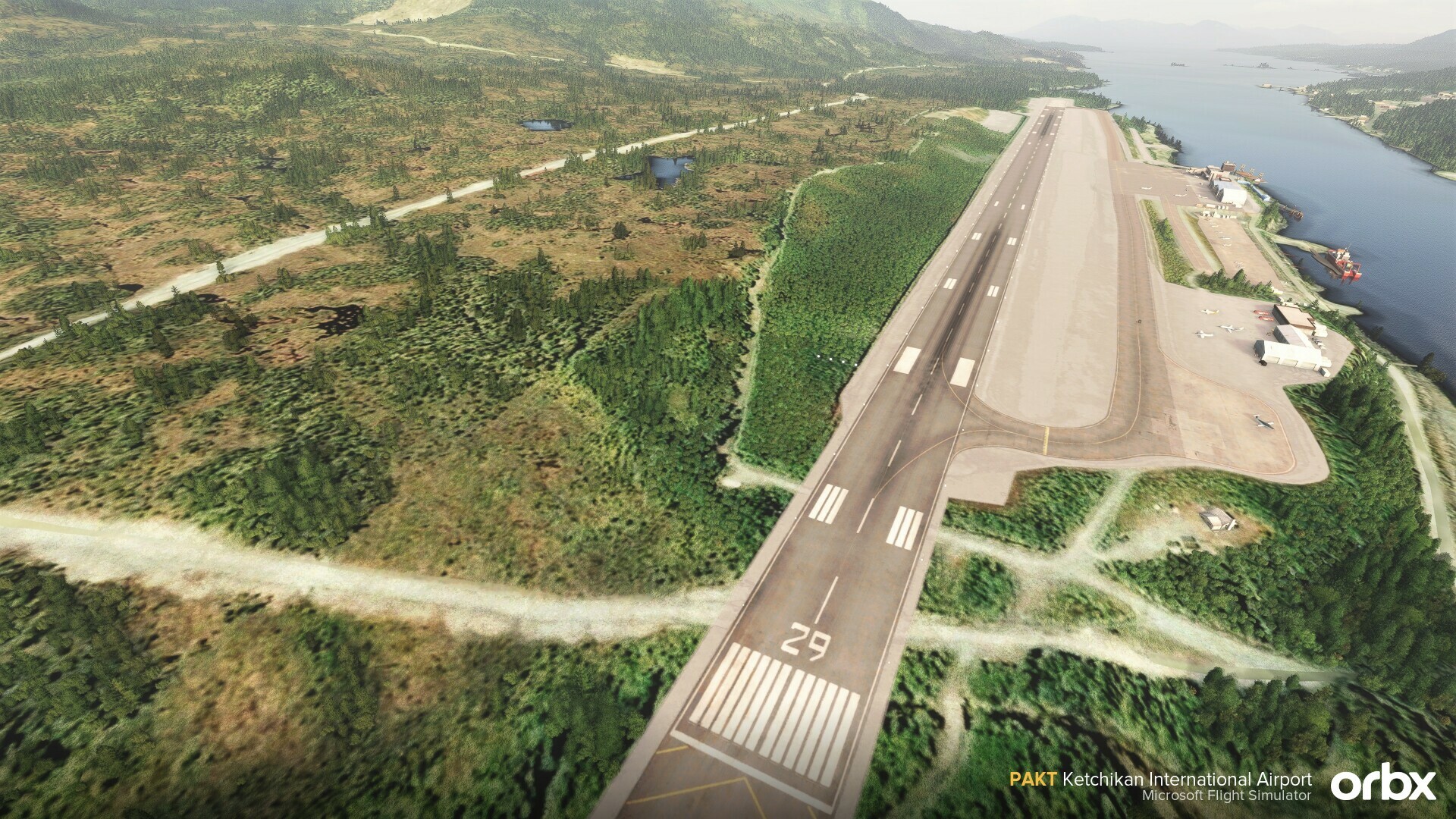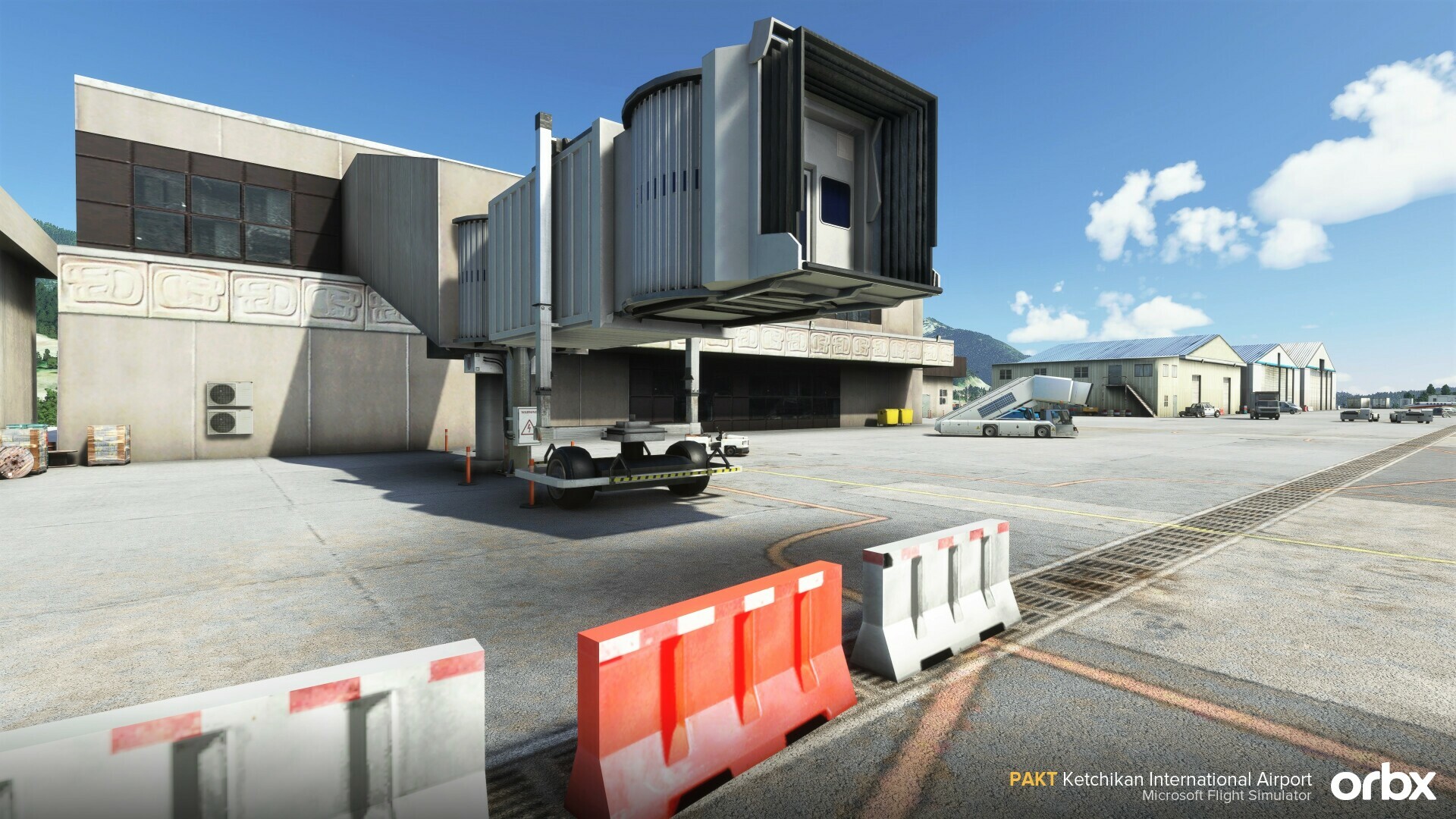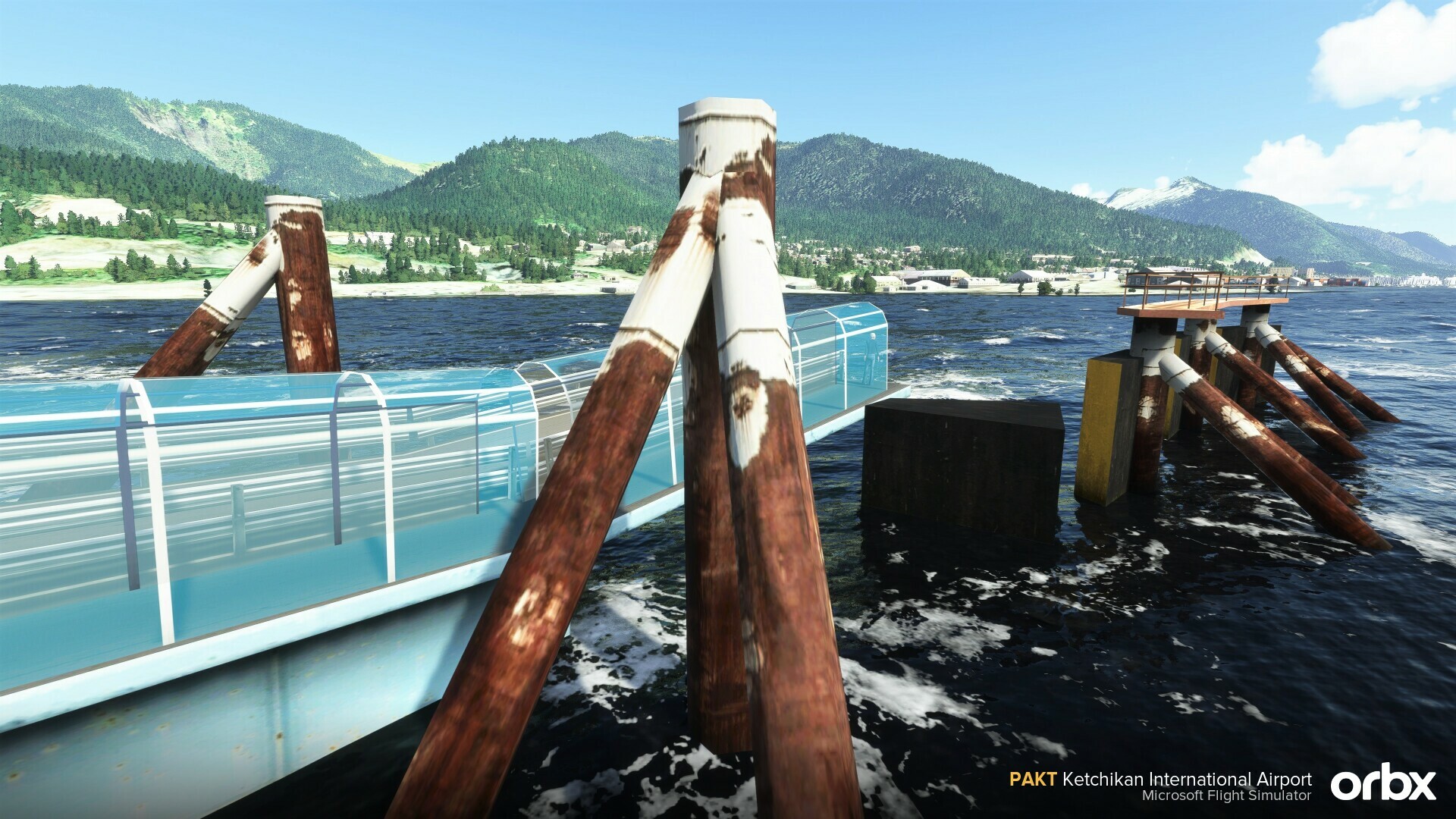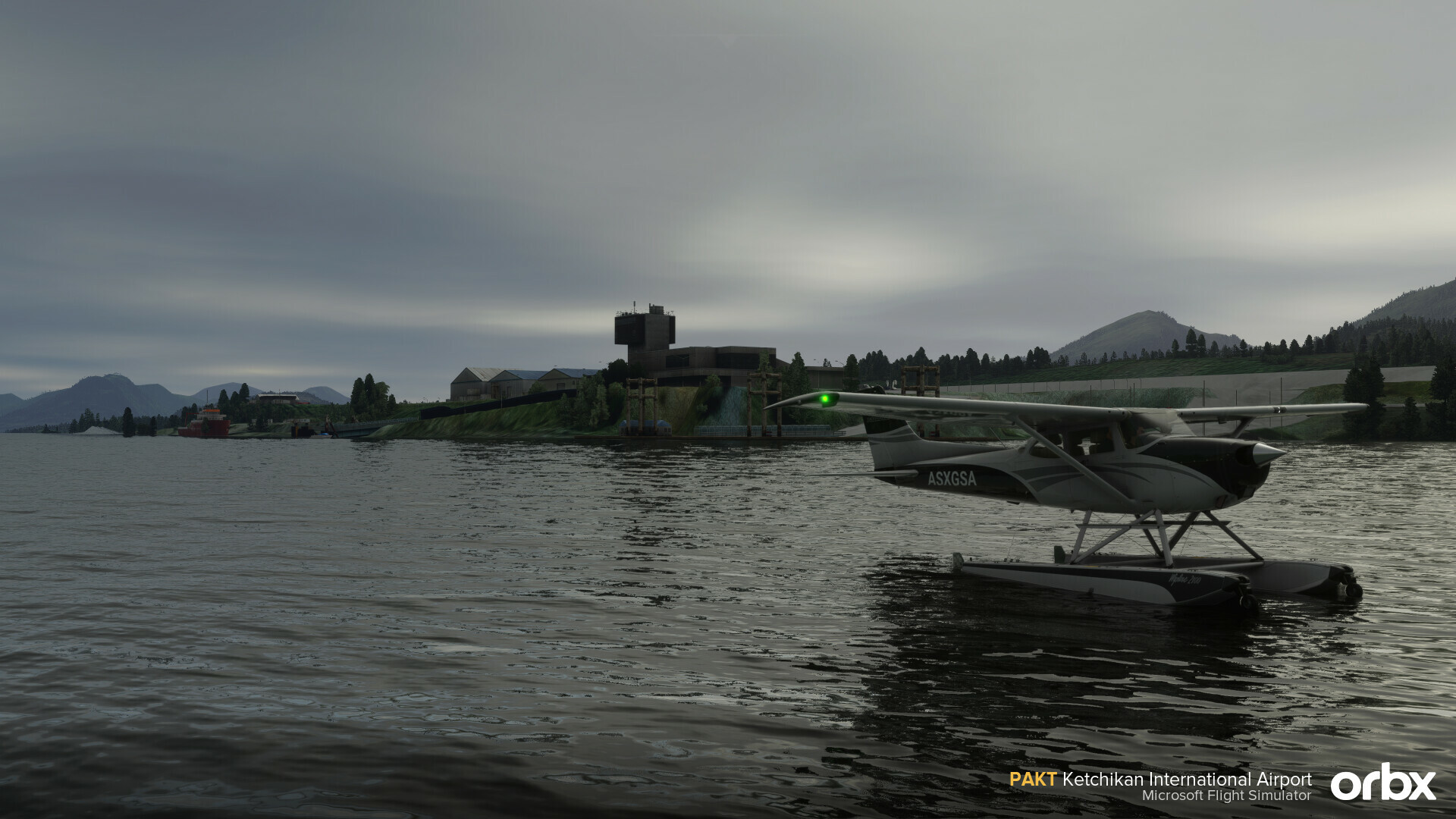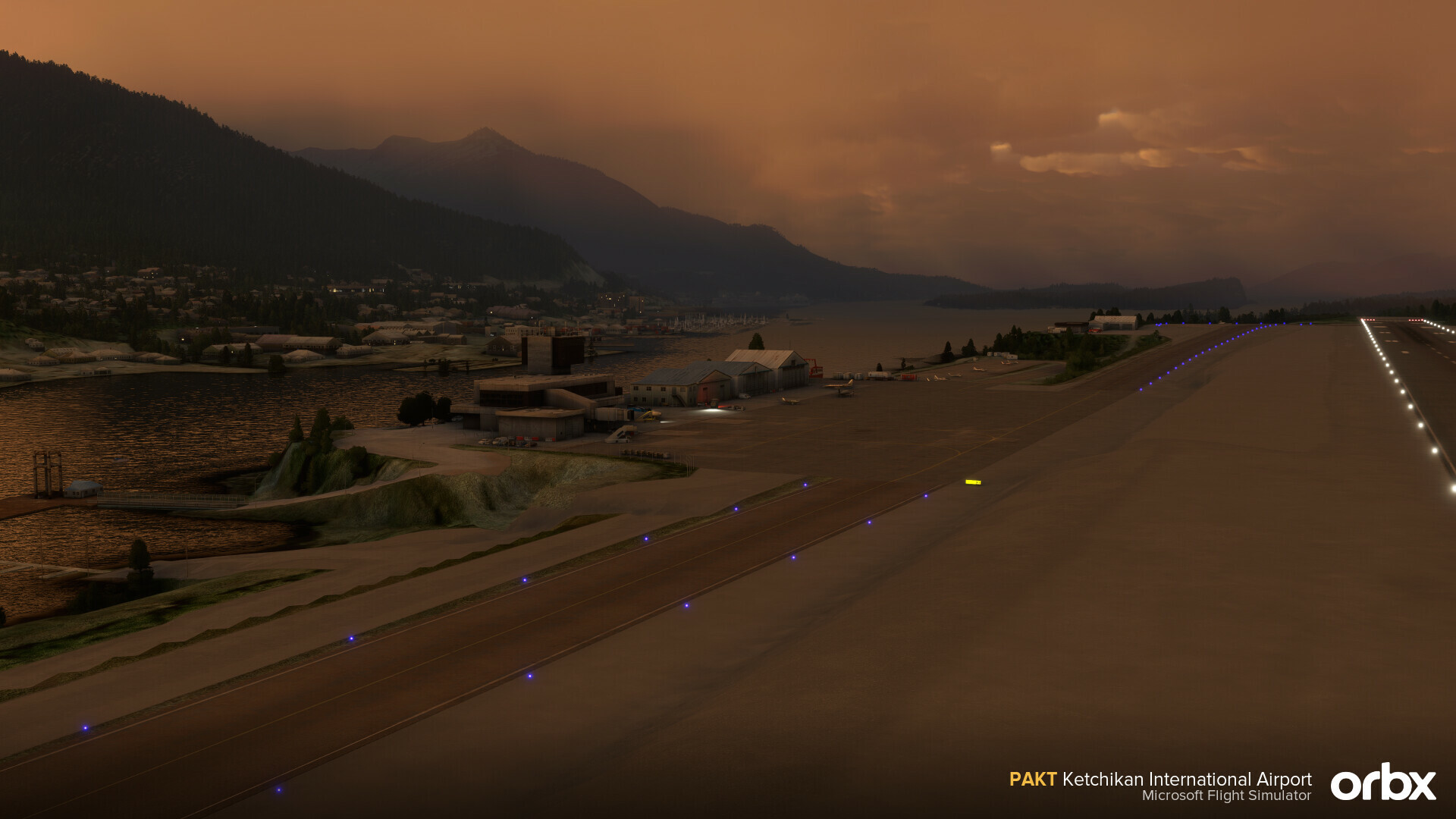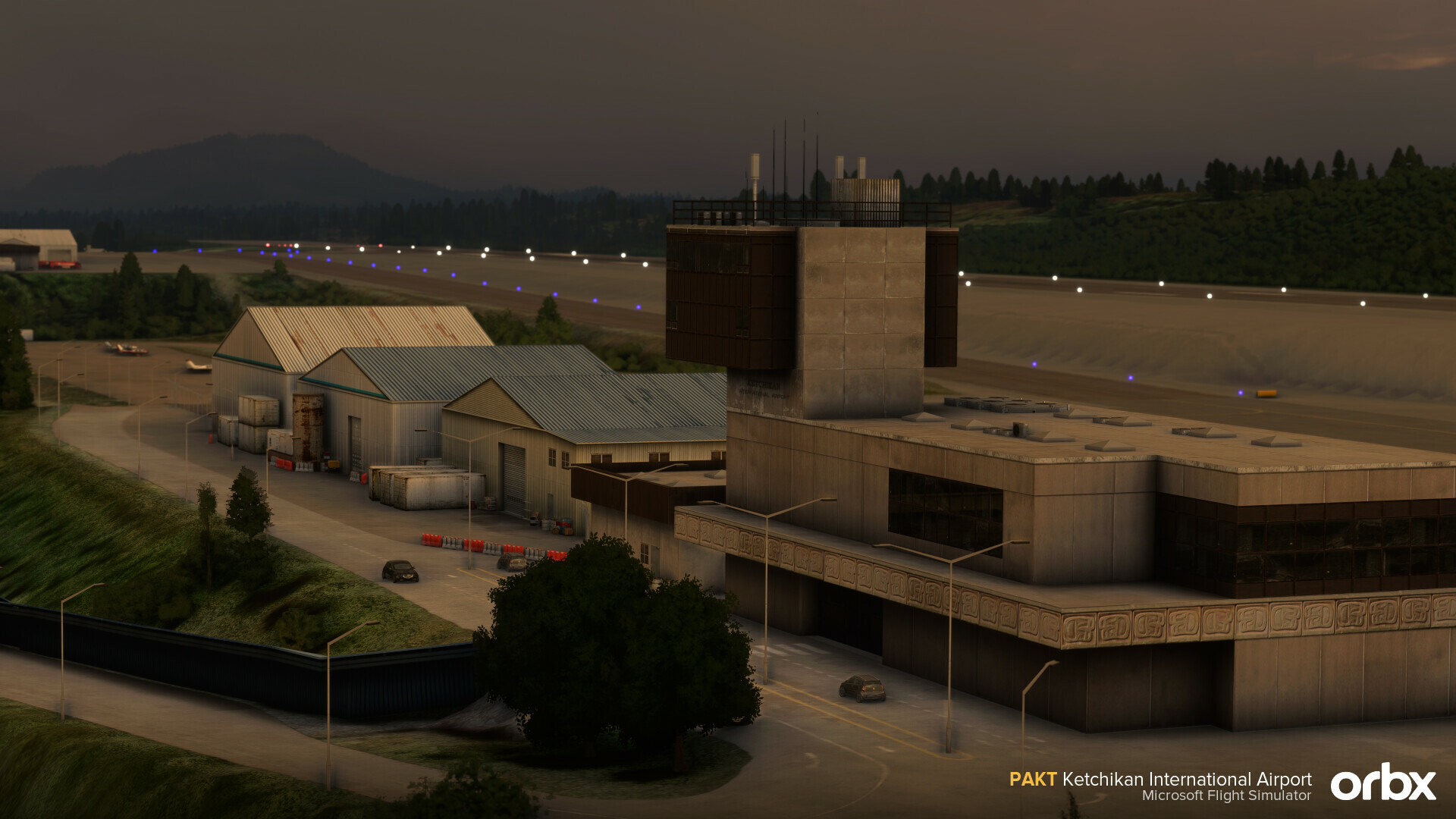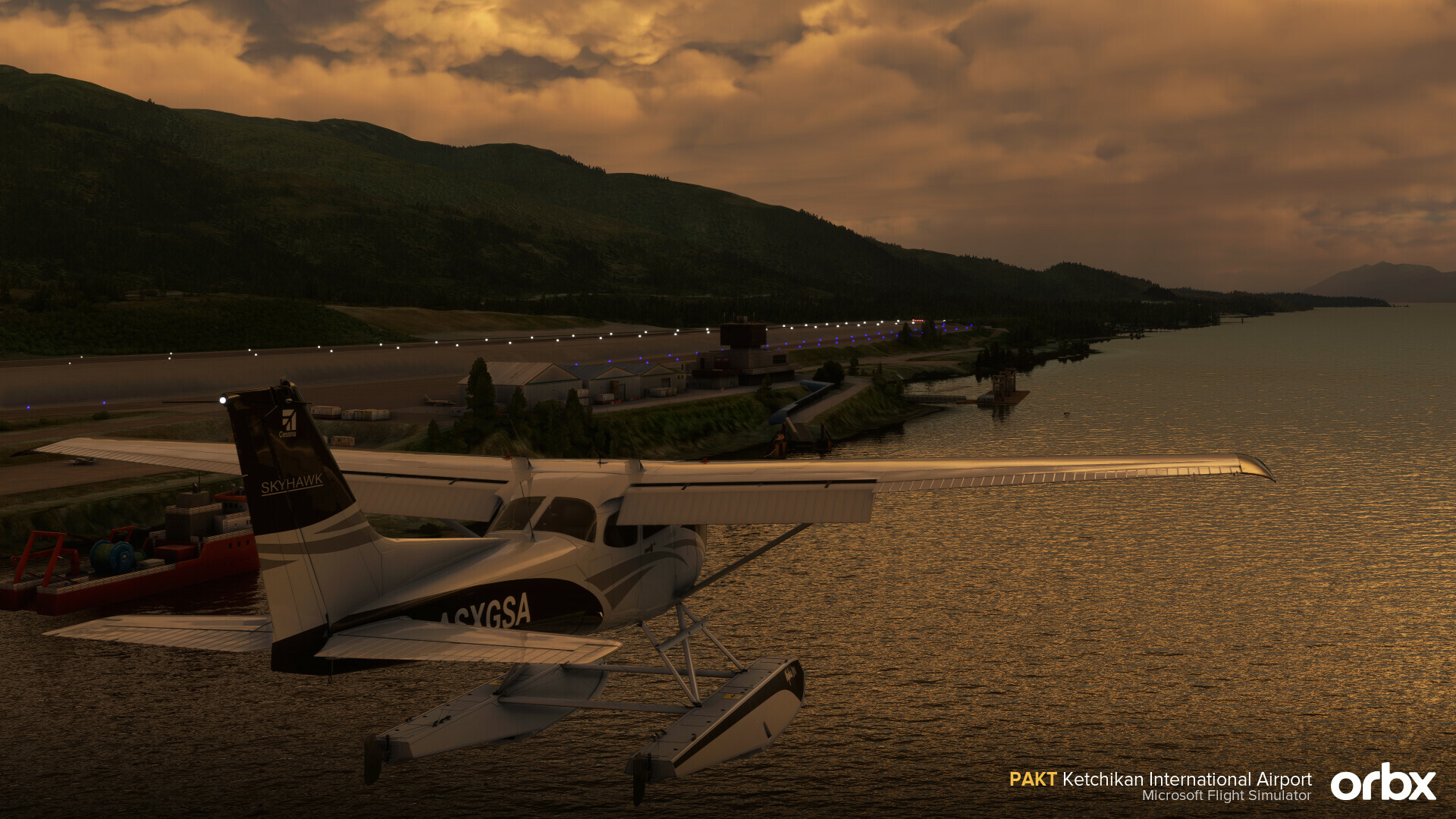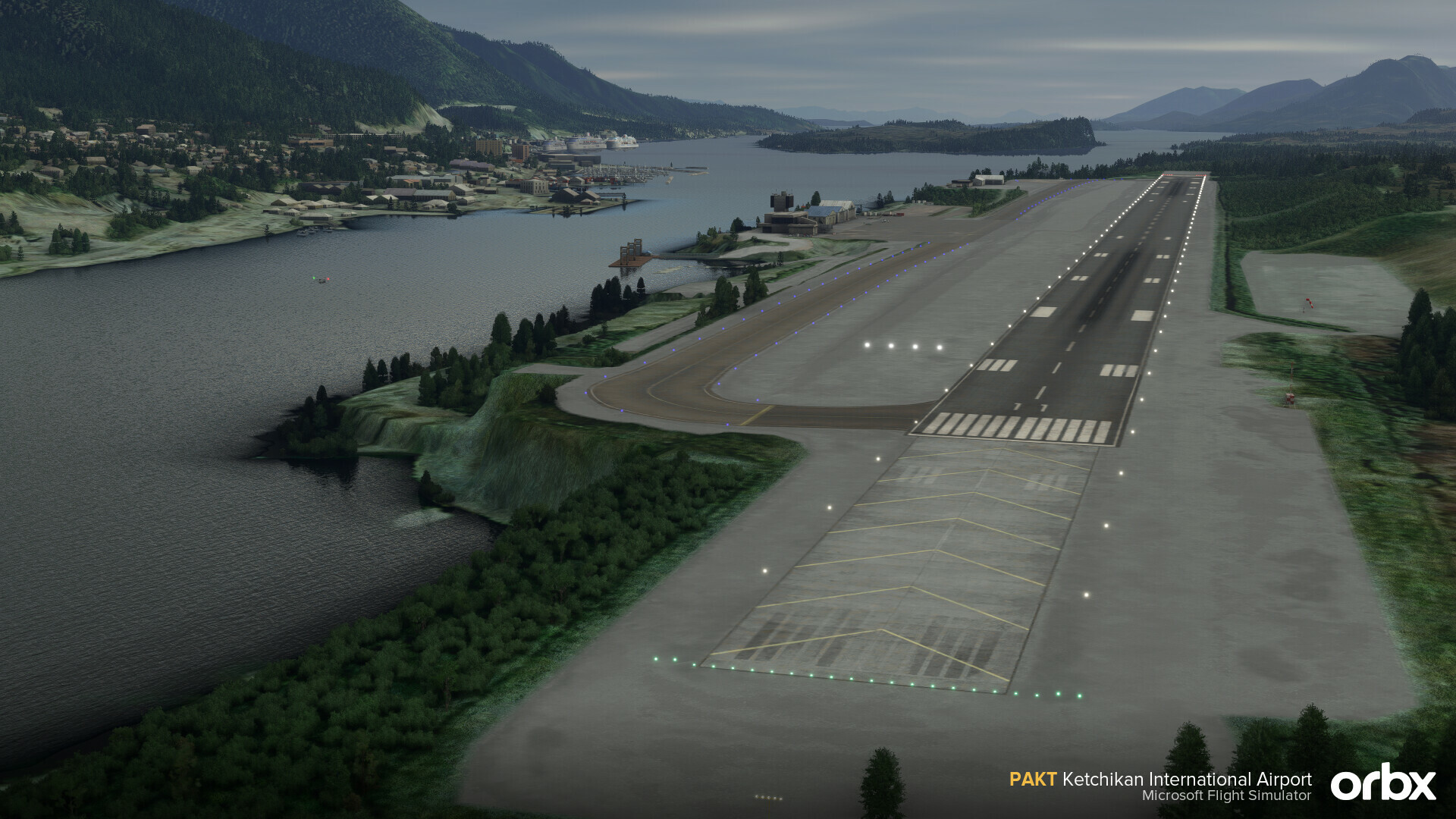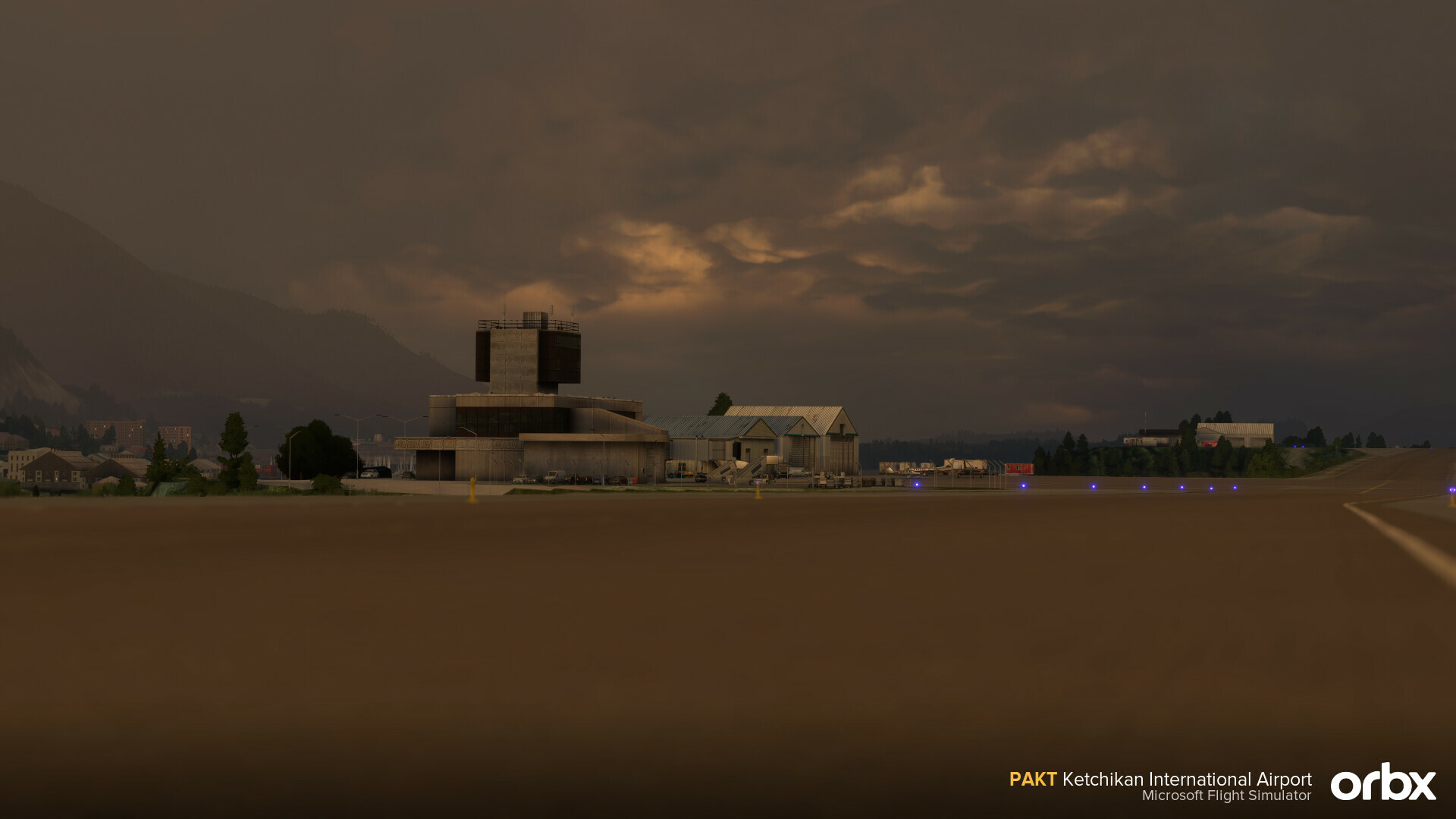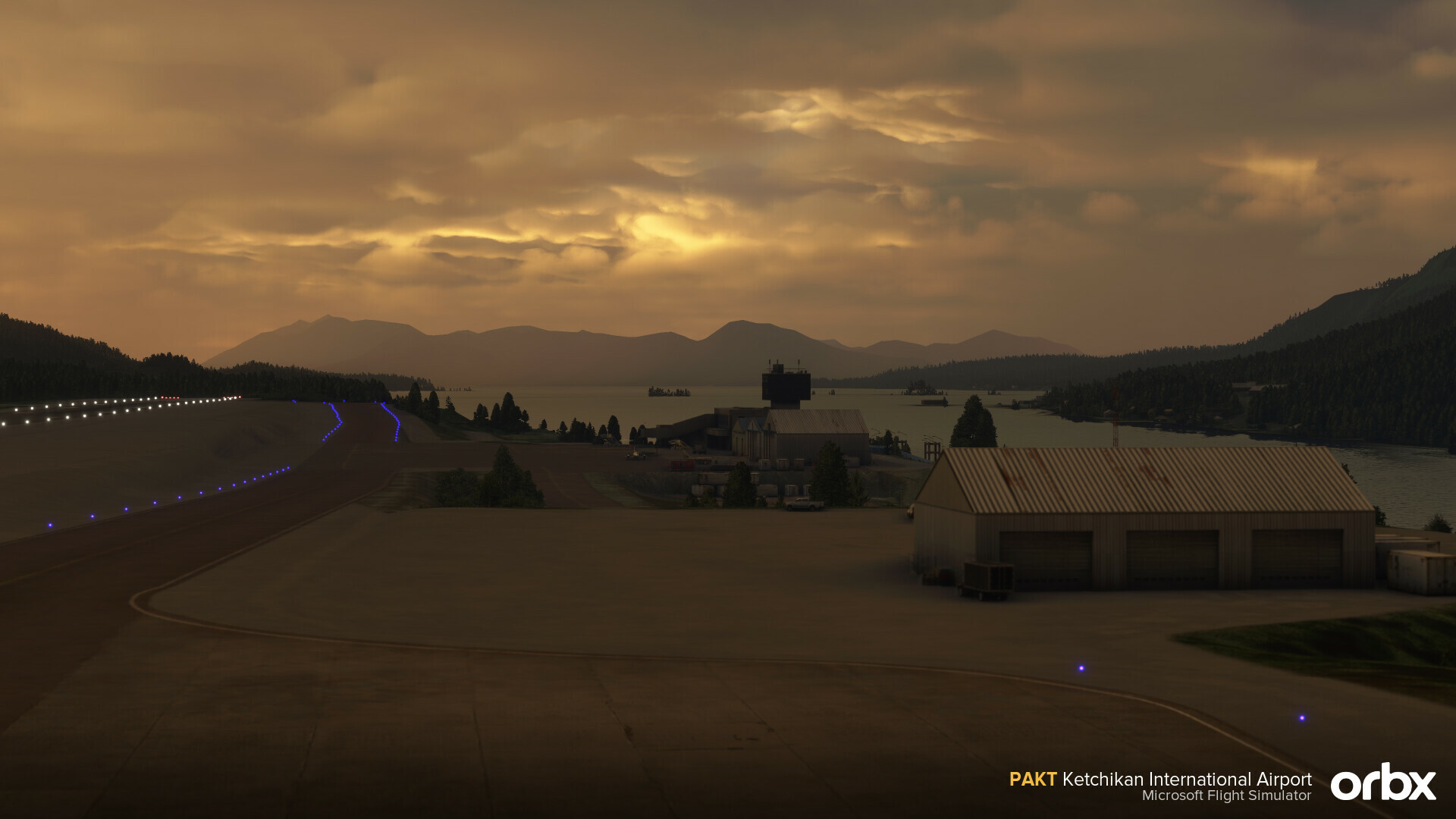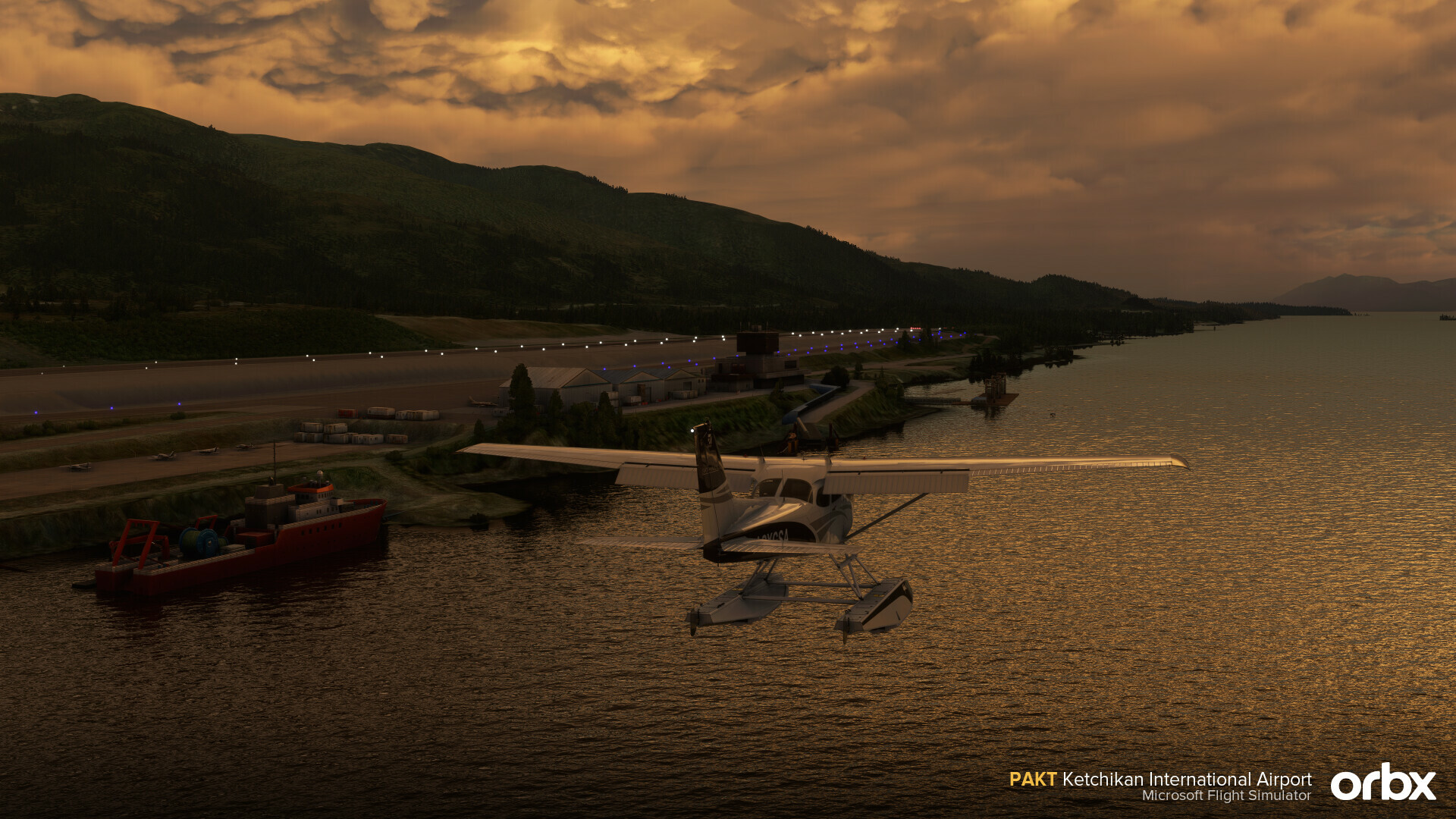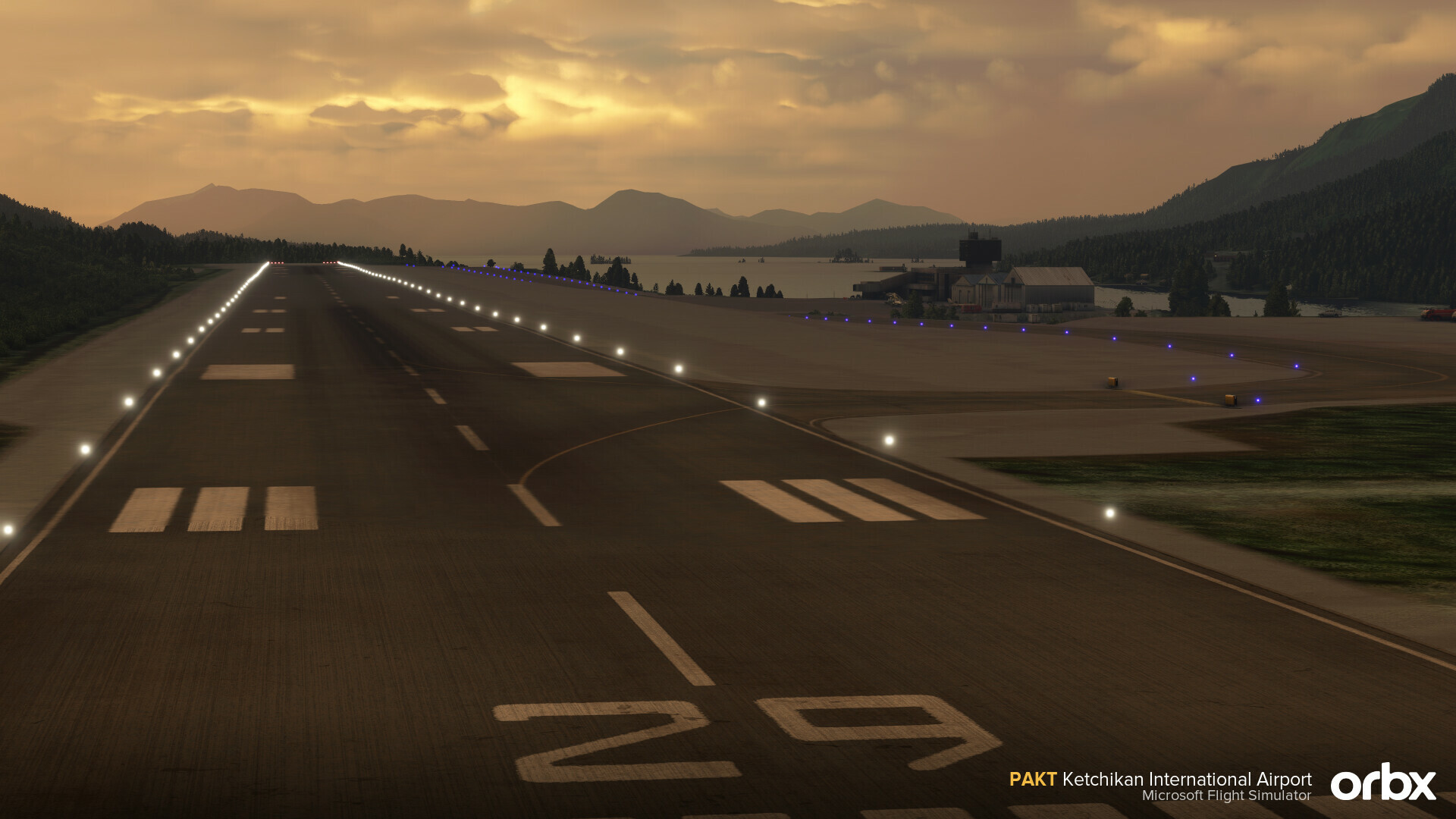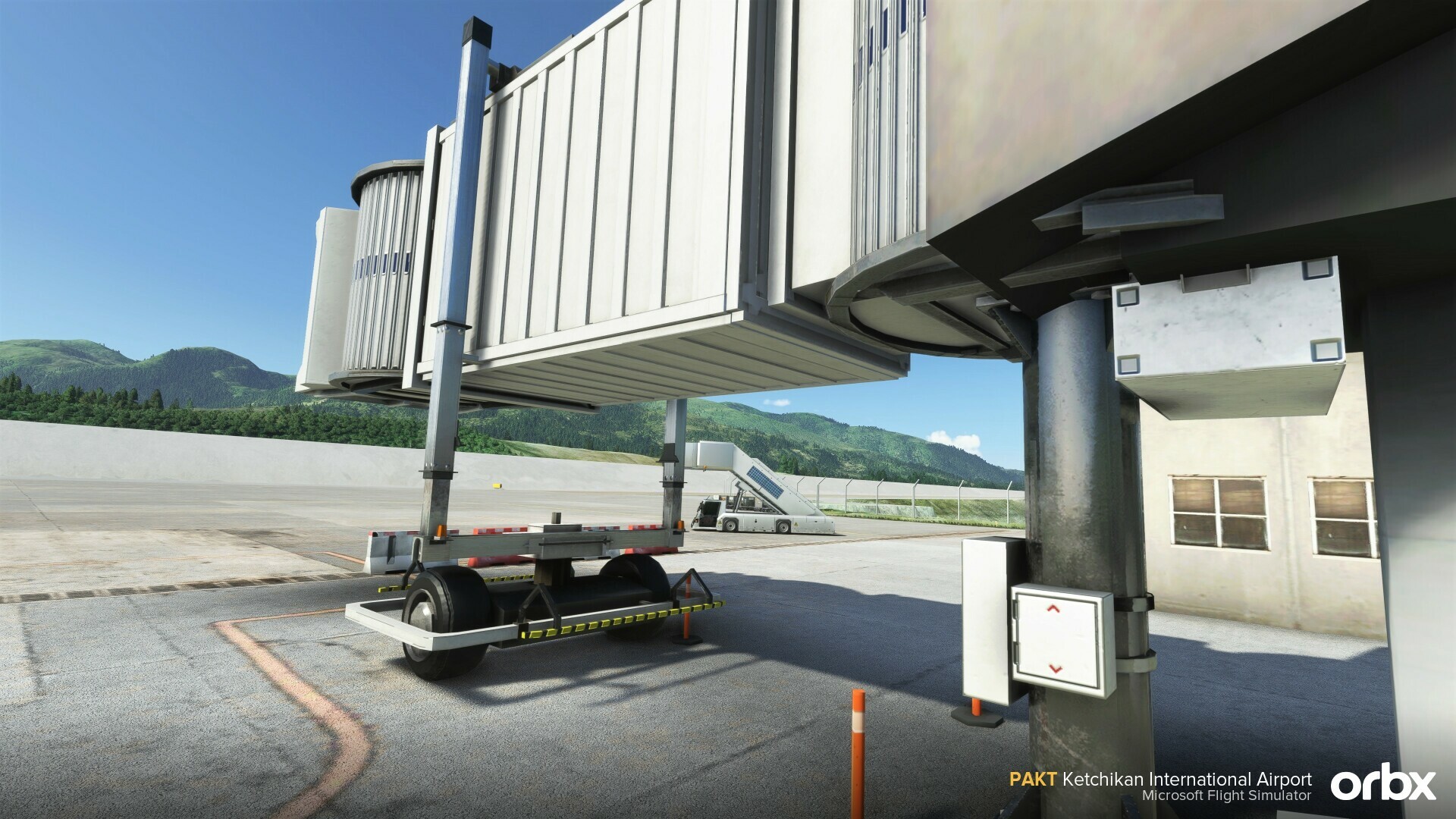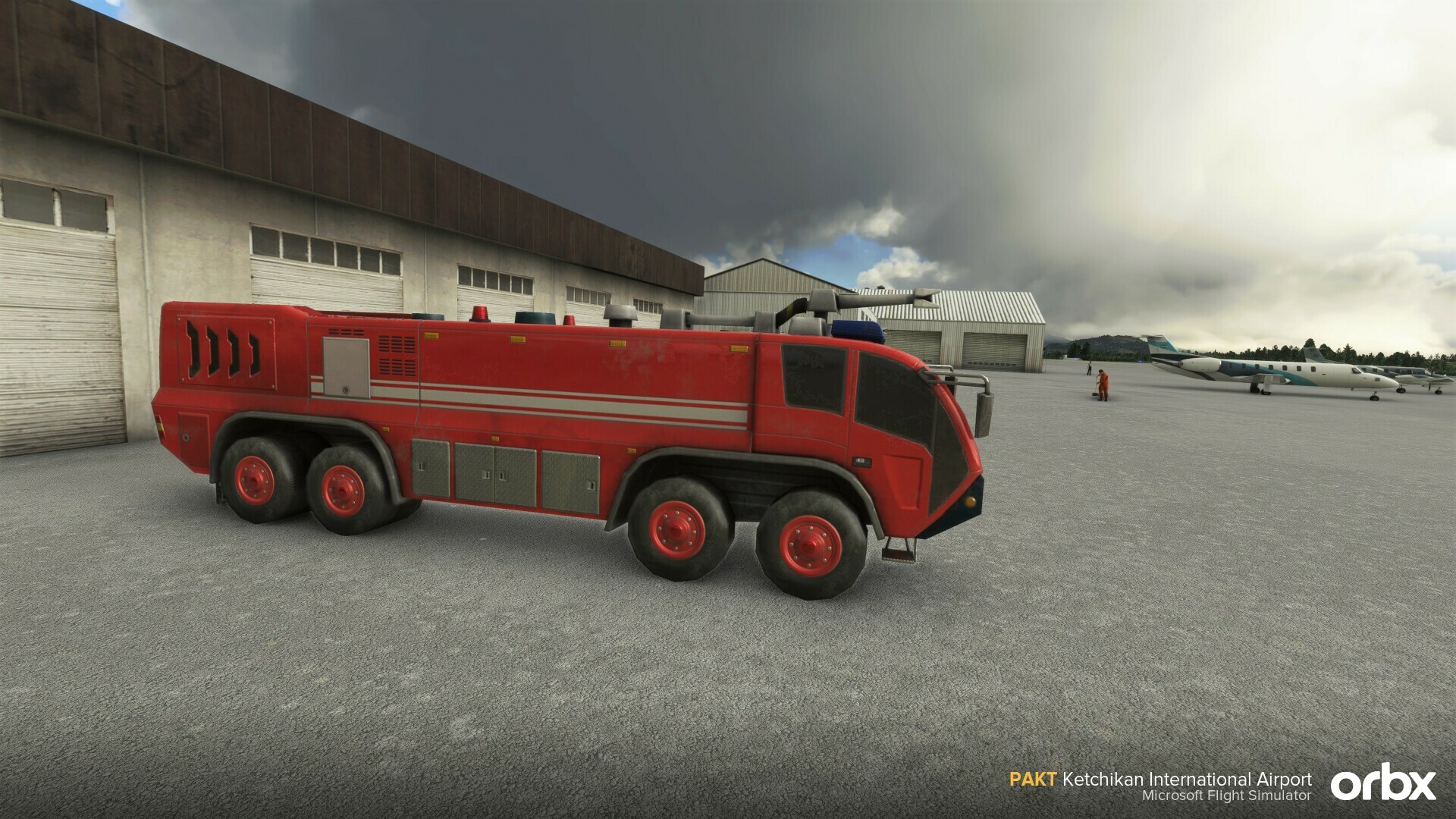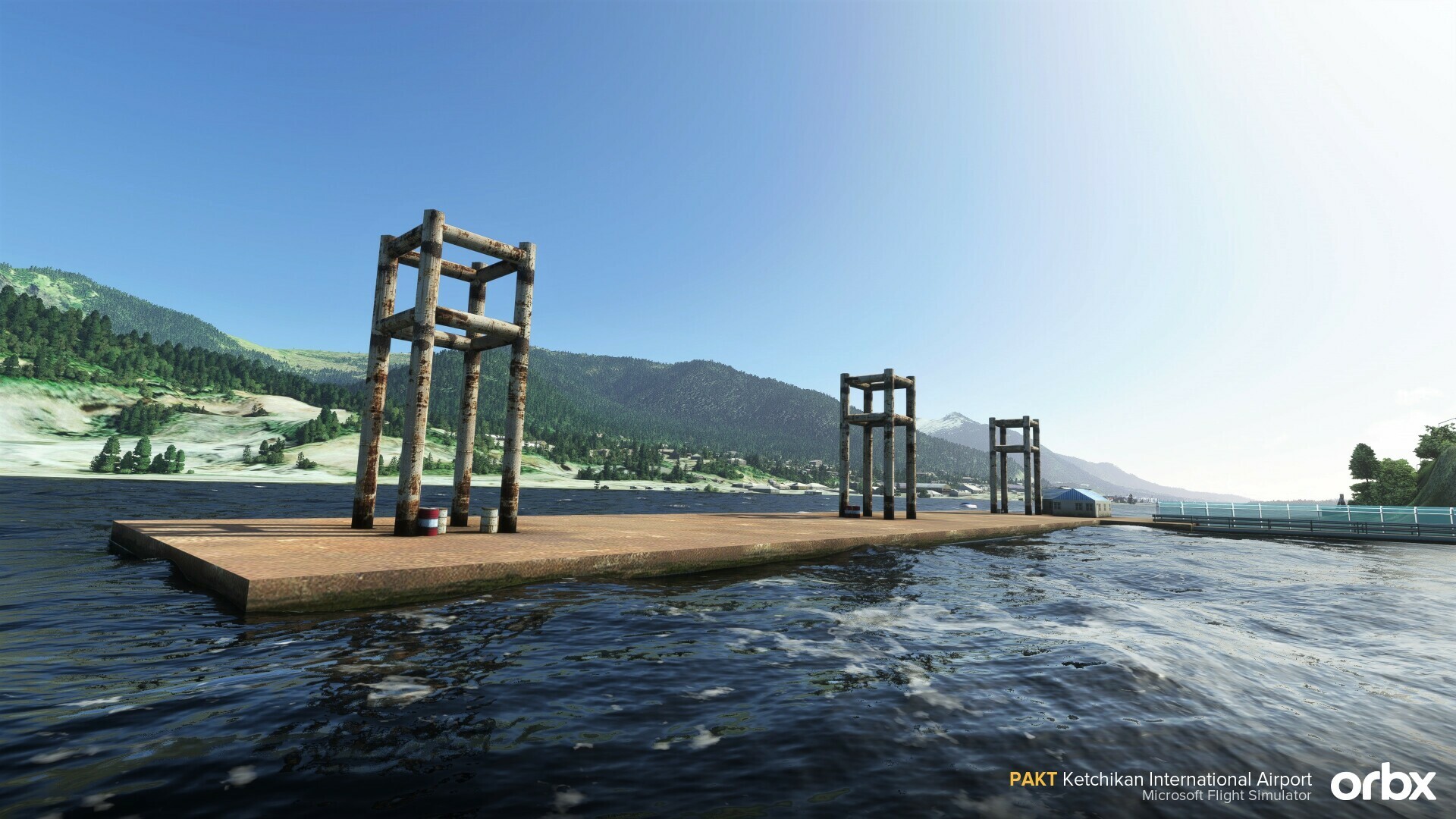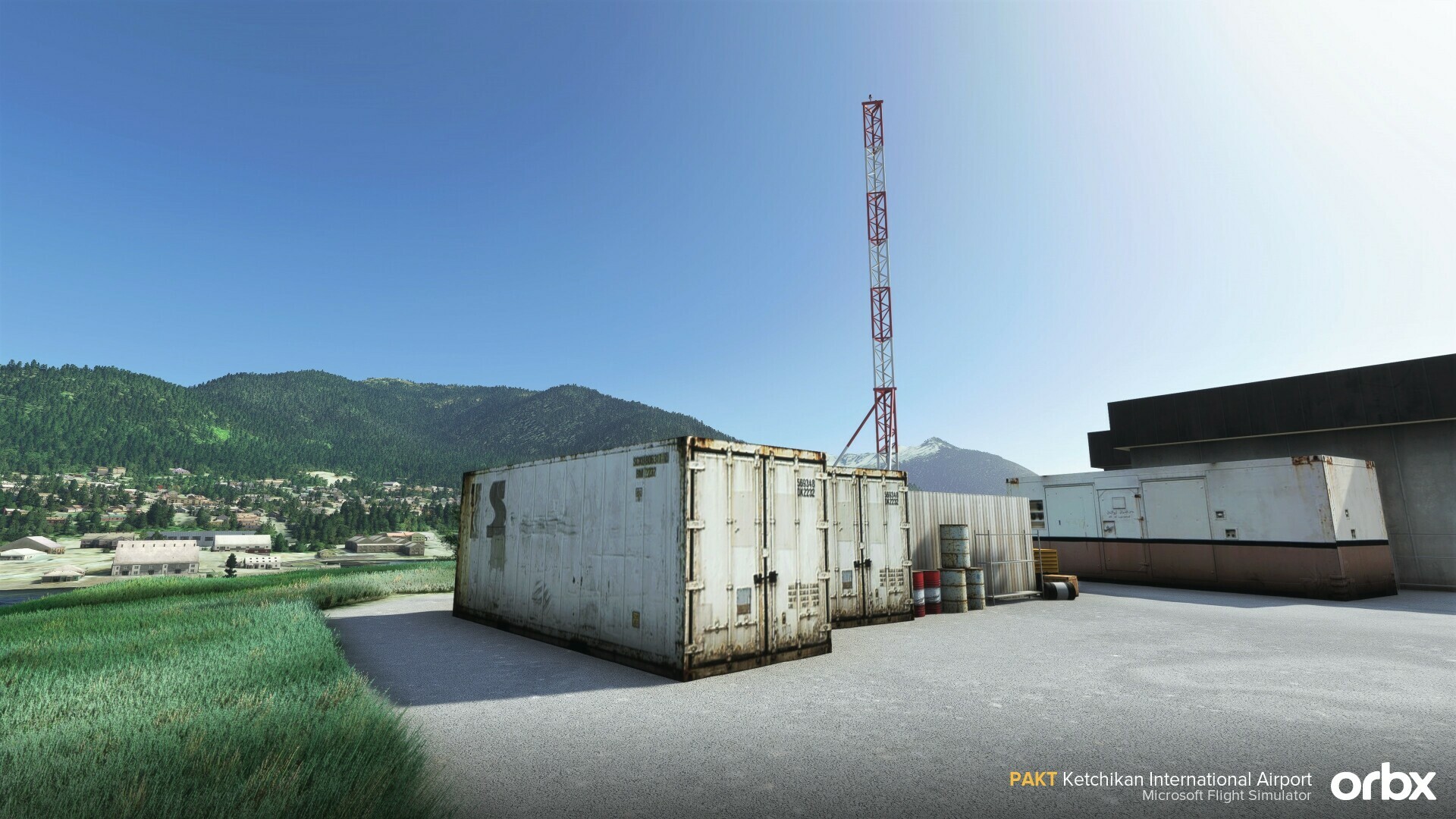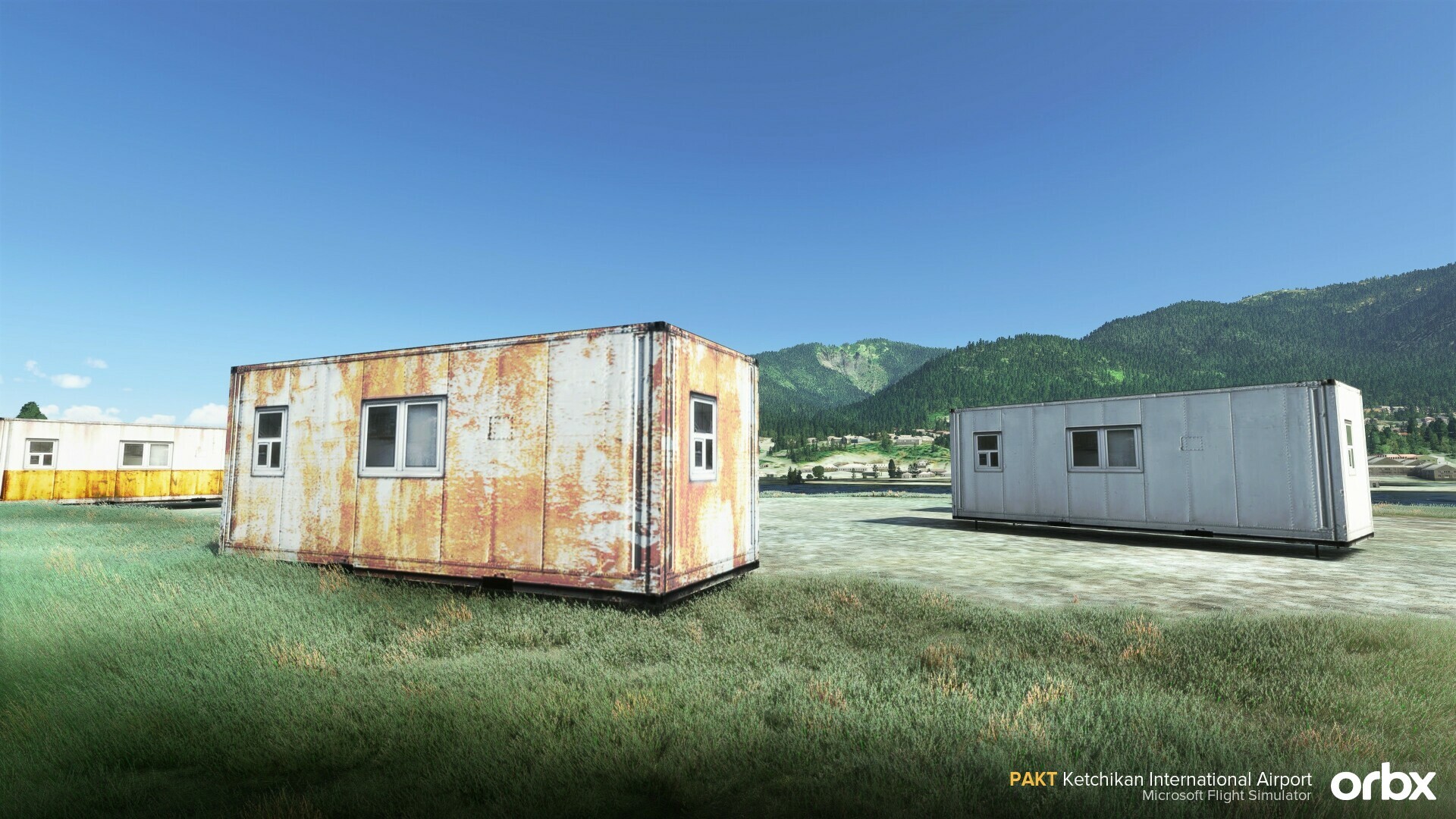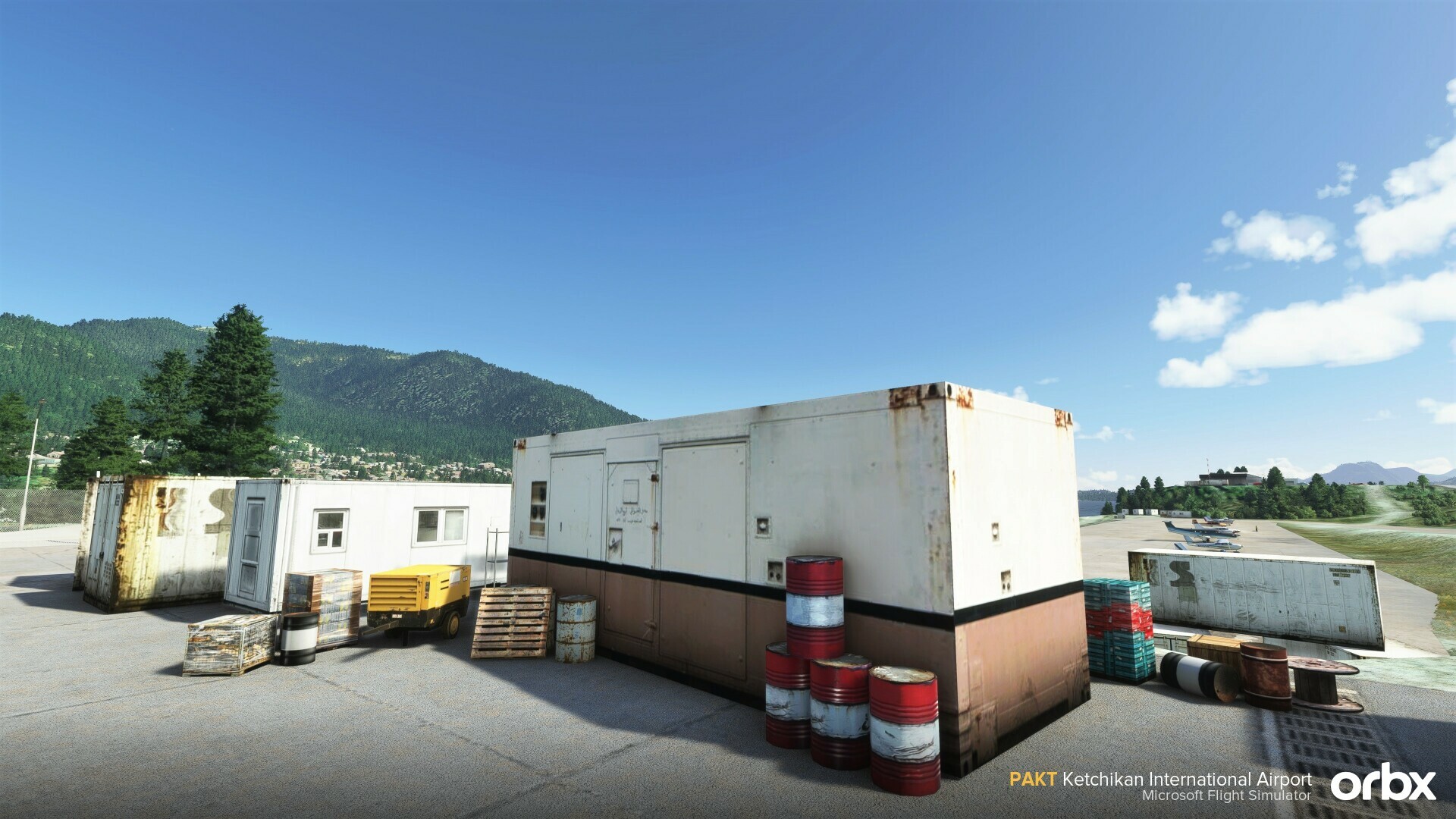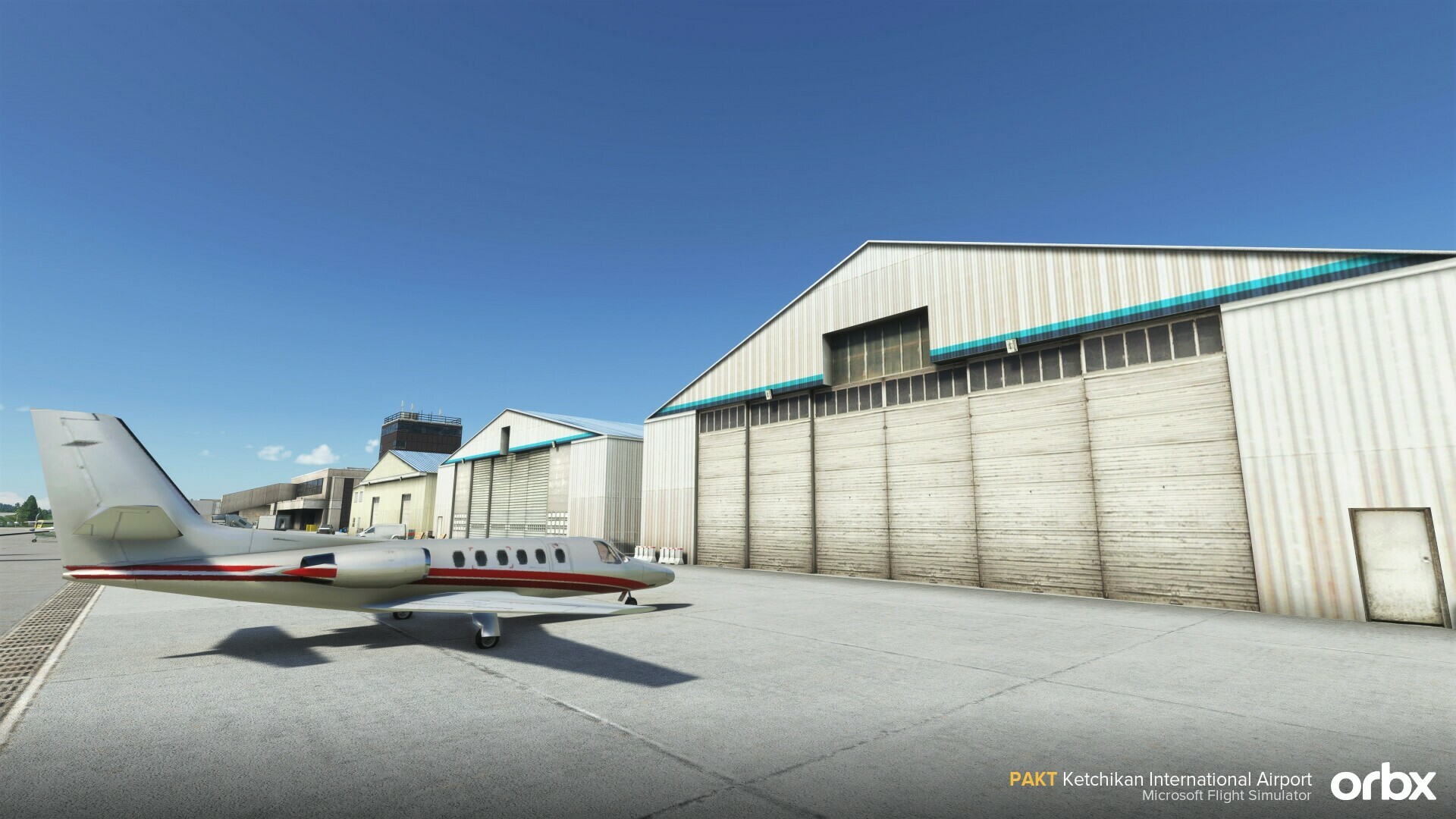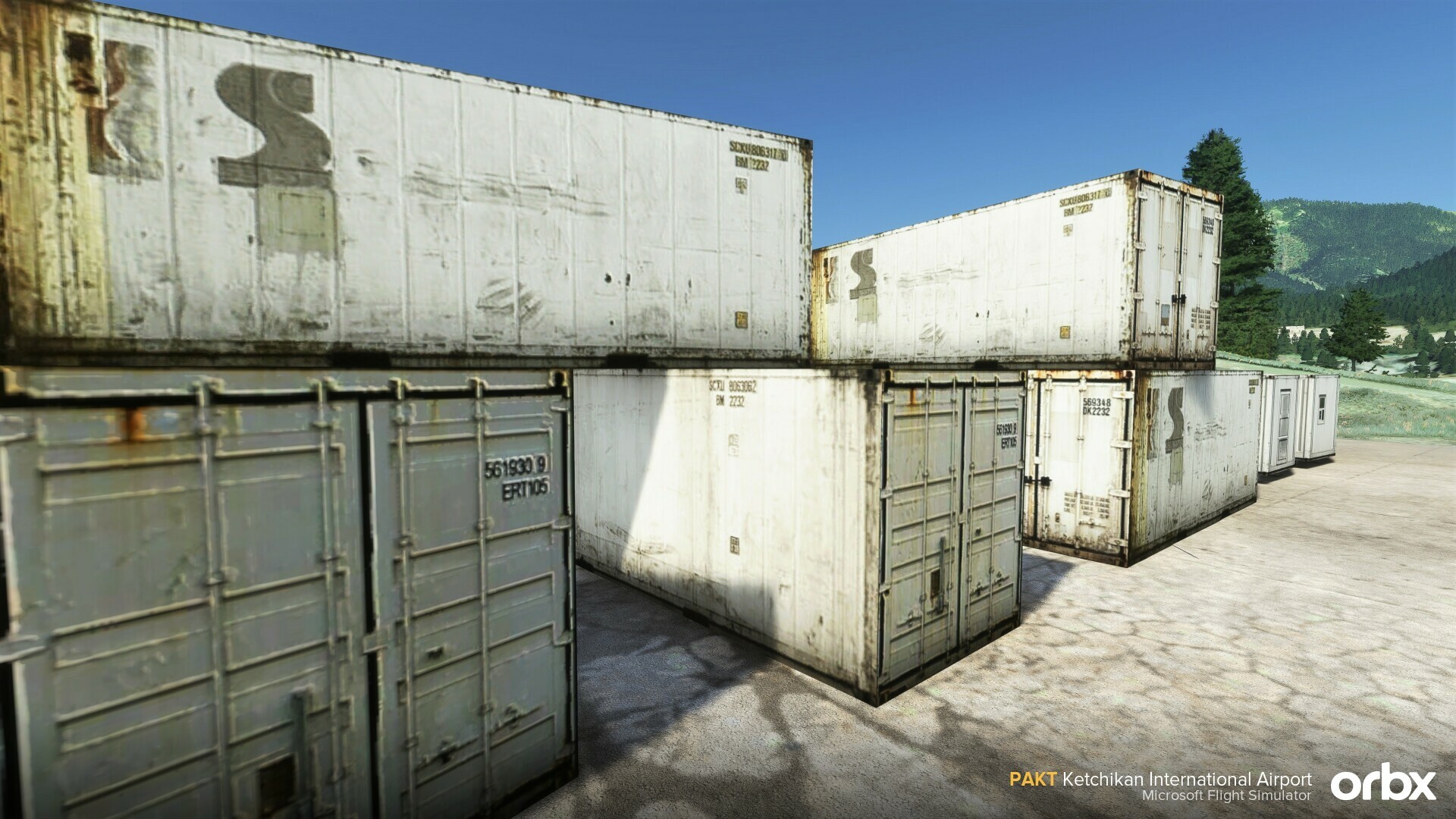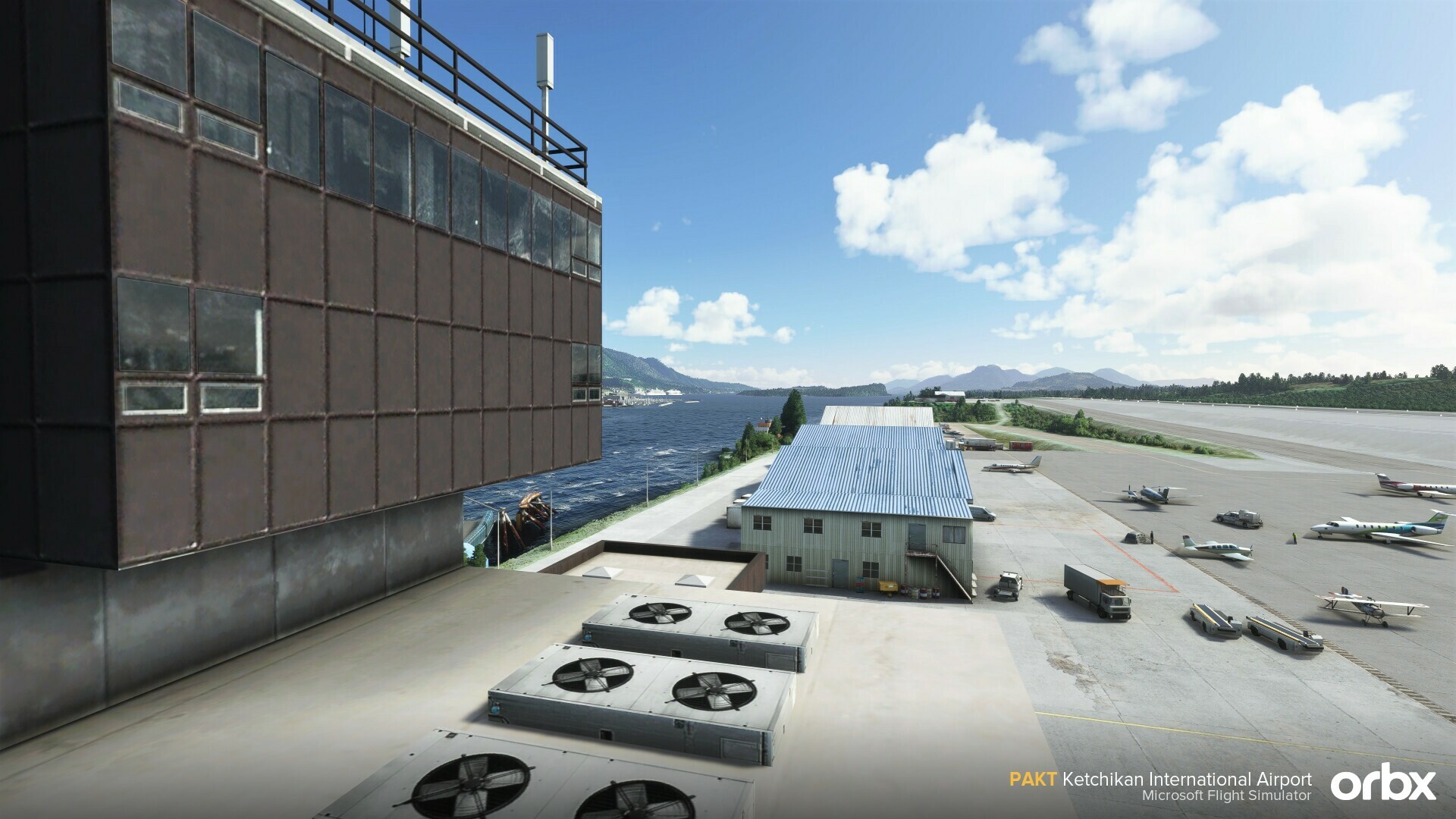 Next comes Digital Design with Sochi Airport (URSS) in Russia. It's currently available on SimMarket for approximately $22 plus applicable VAT.
Complete high-quality models of the Sochi airport
Many custom airport vehicles
Many custom 3D models of vegetation and trees.
Custom surroundings including many attractions around the airport, over 100 objects.
Complete recreation of the Olympic facilities, track F1, coasts, sochi park, hotels etc
Animated 3D people
Custom animated jetways
Advanced night lighting
Static planes and helicopters
Use of parallax windows in combination with partial interior modeling
FPS-friendly design
Correct runway profiles
The actual state of the Sochi airport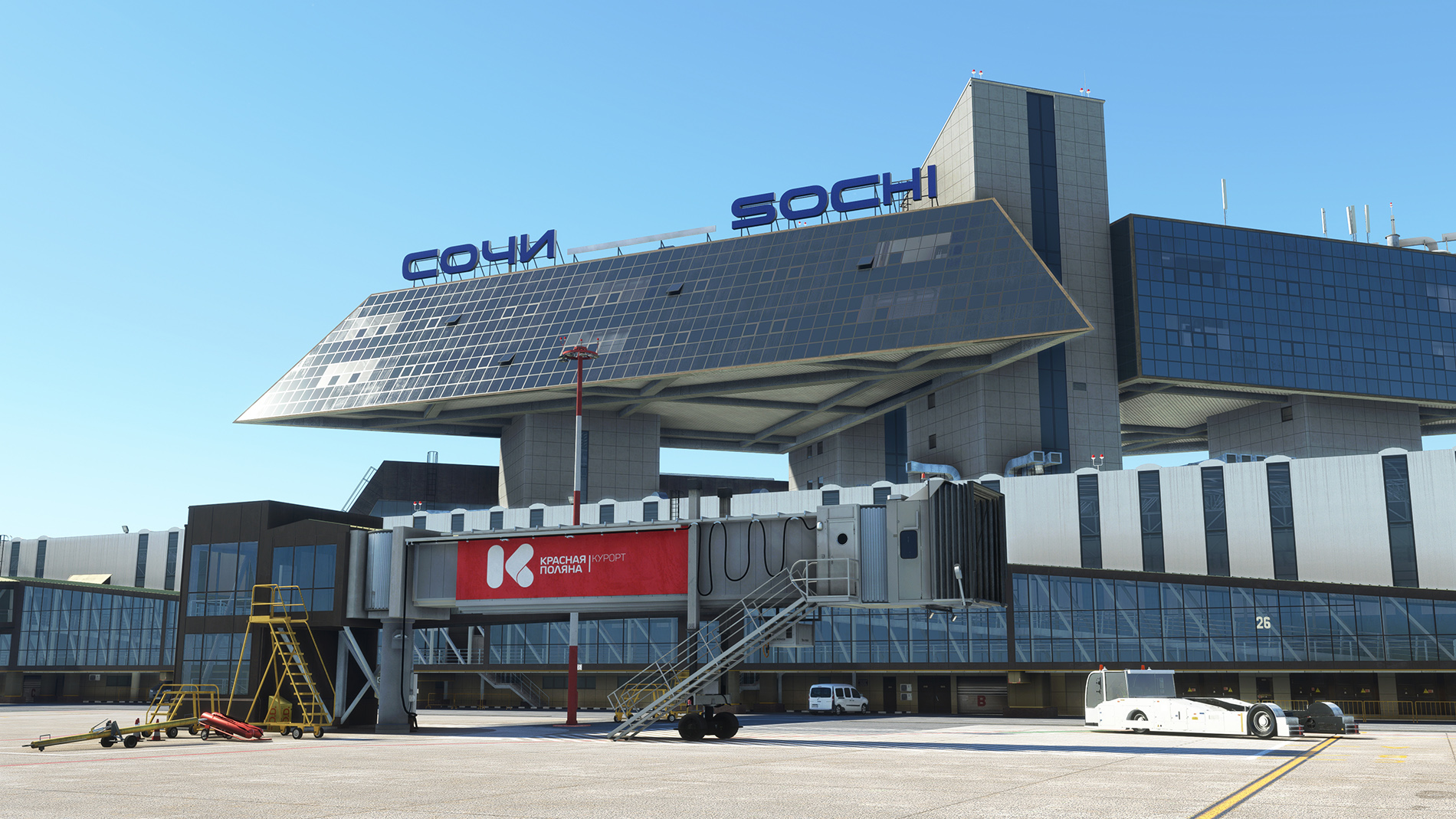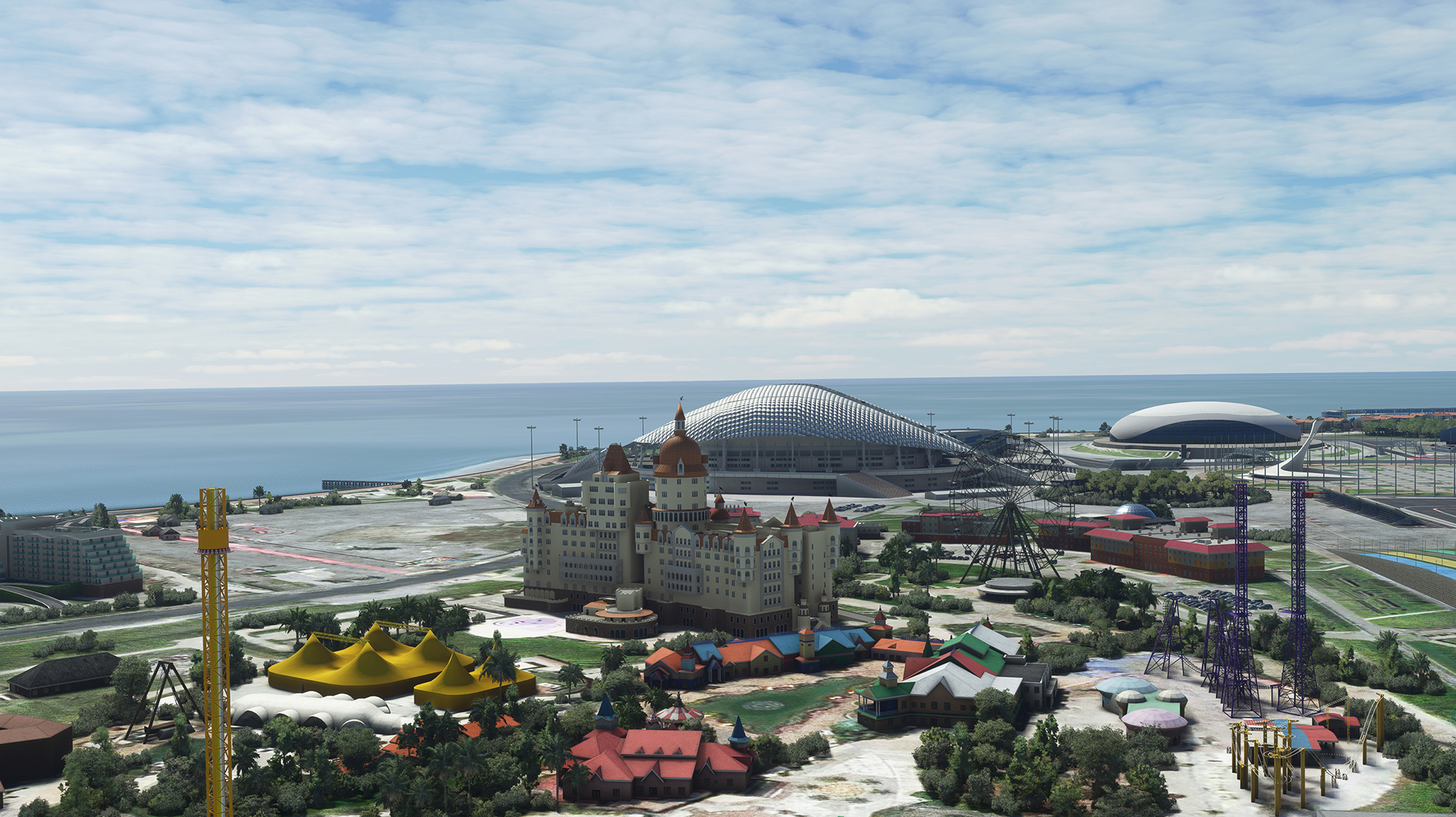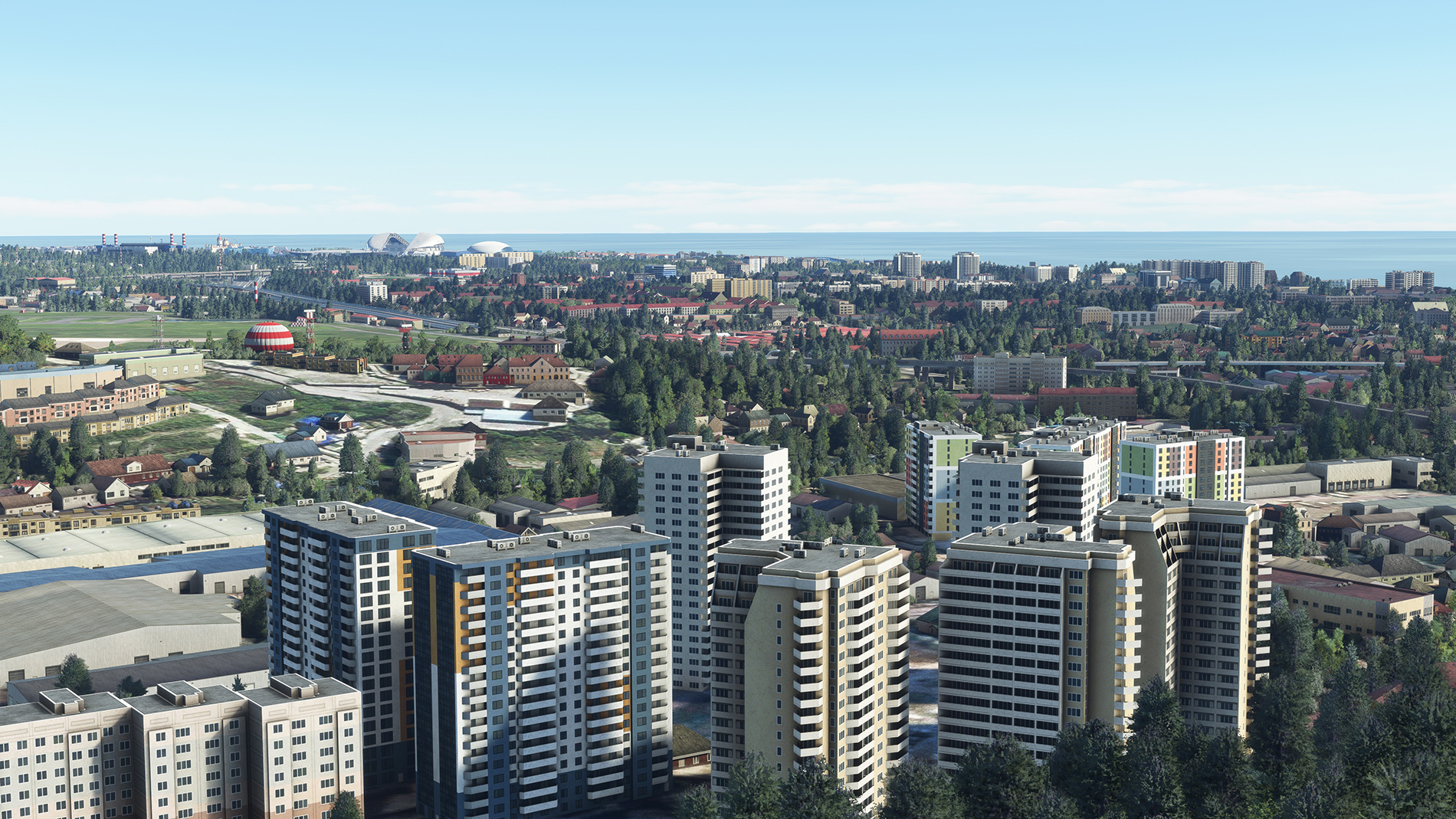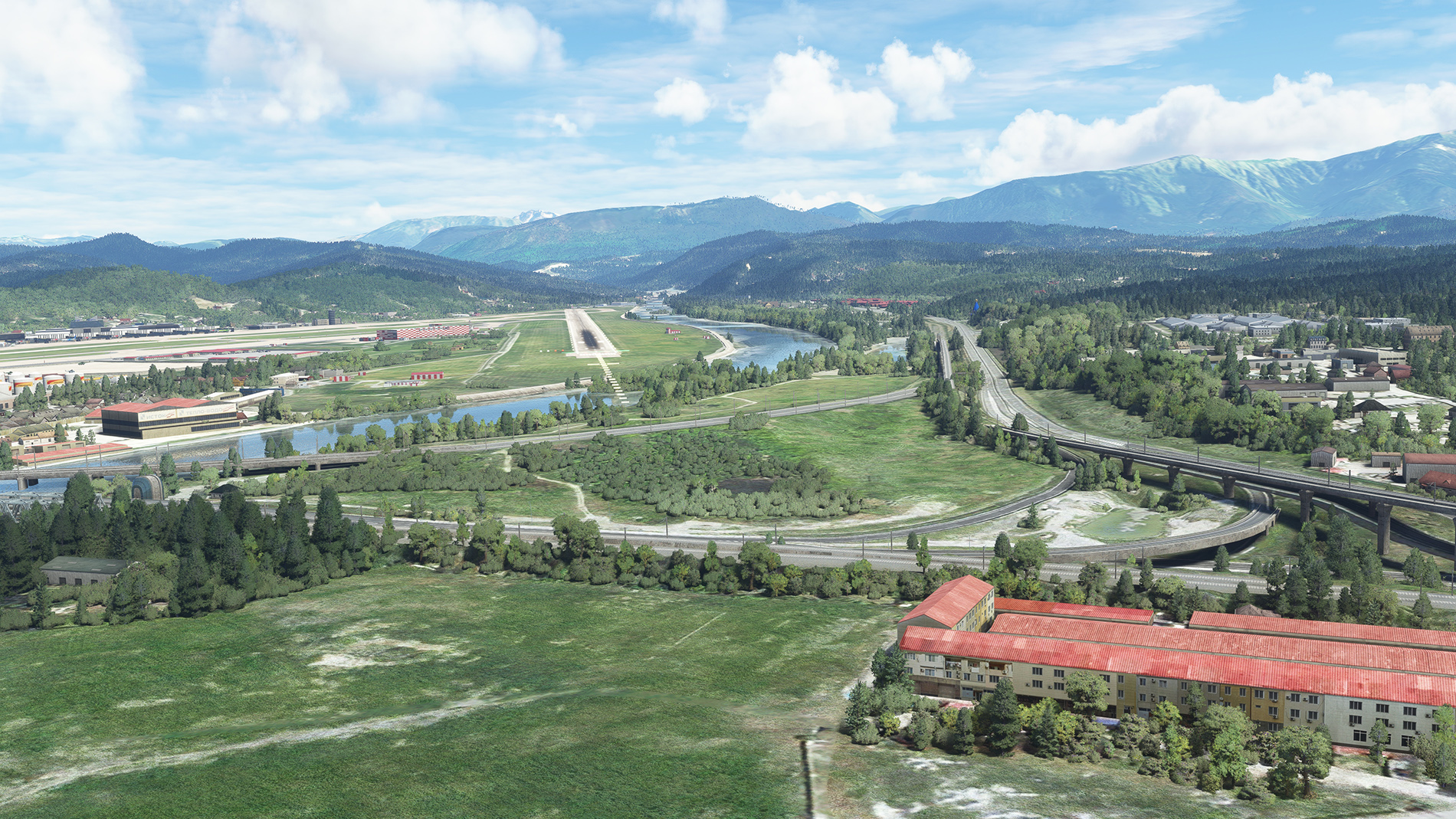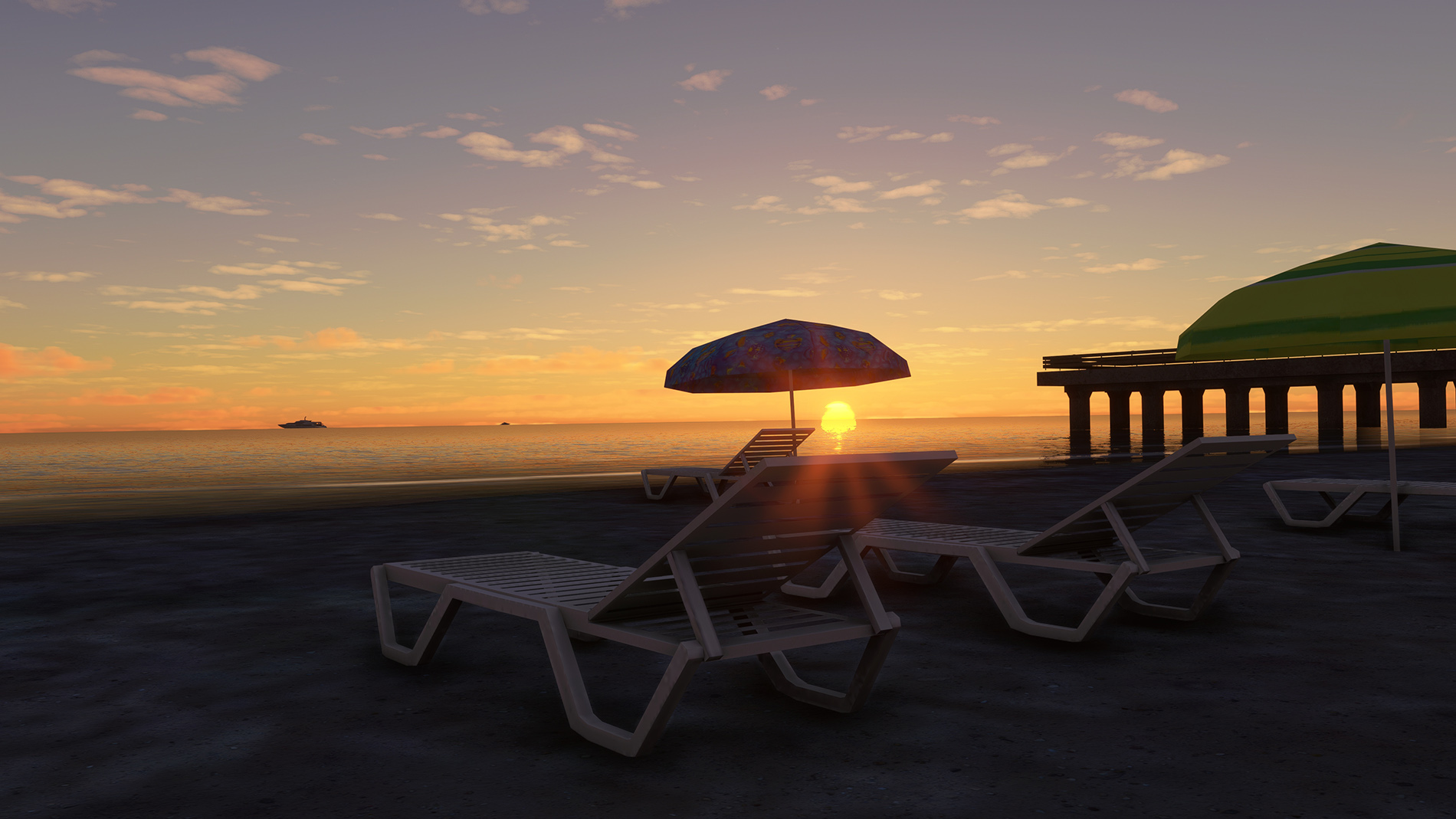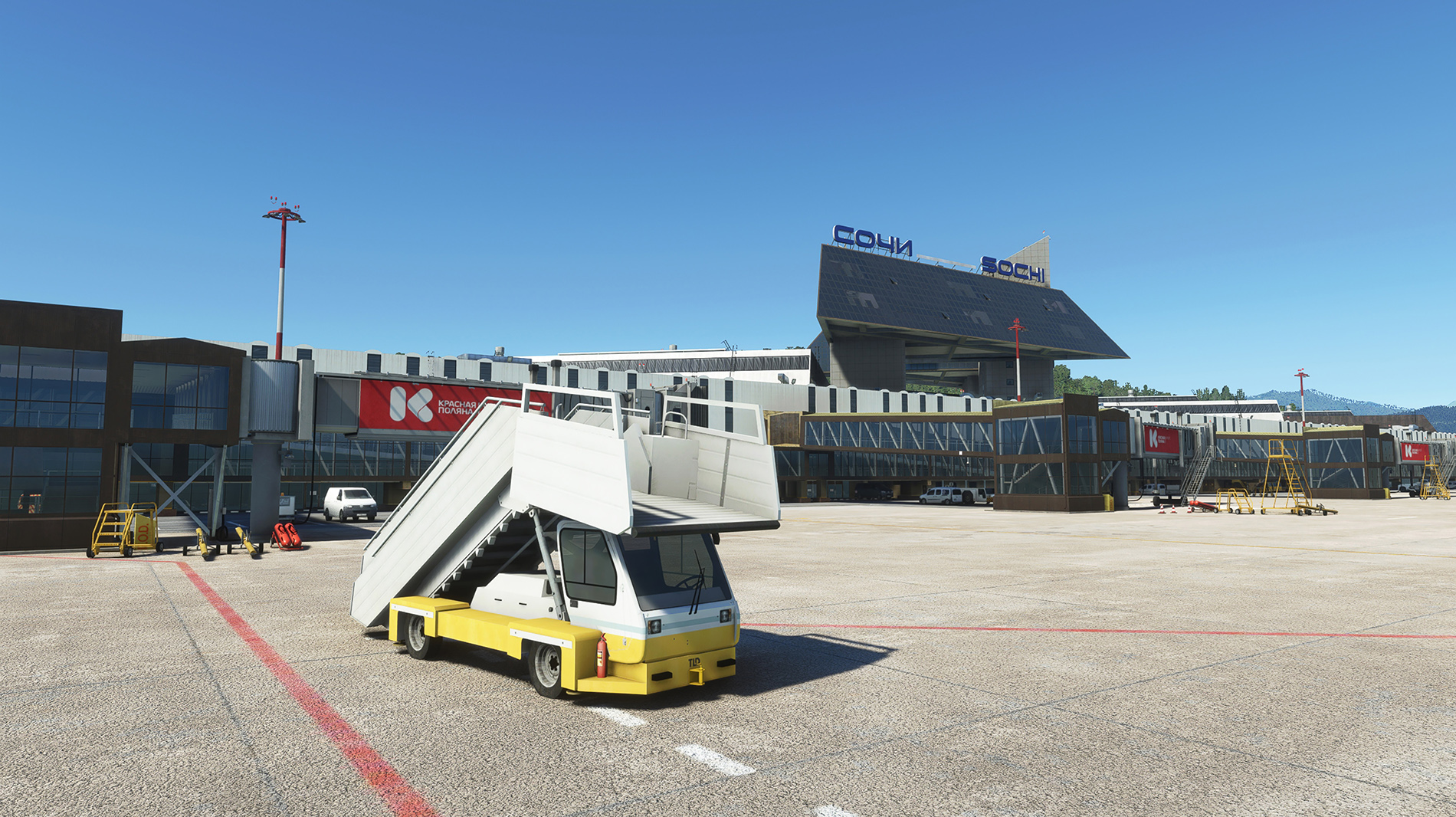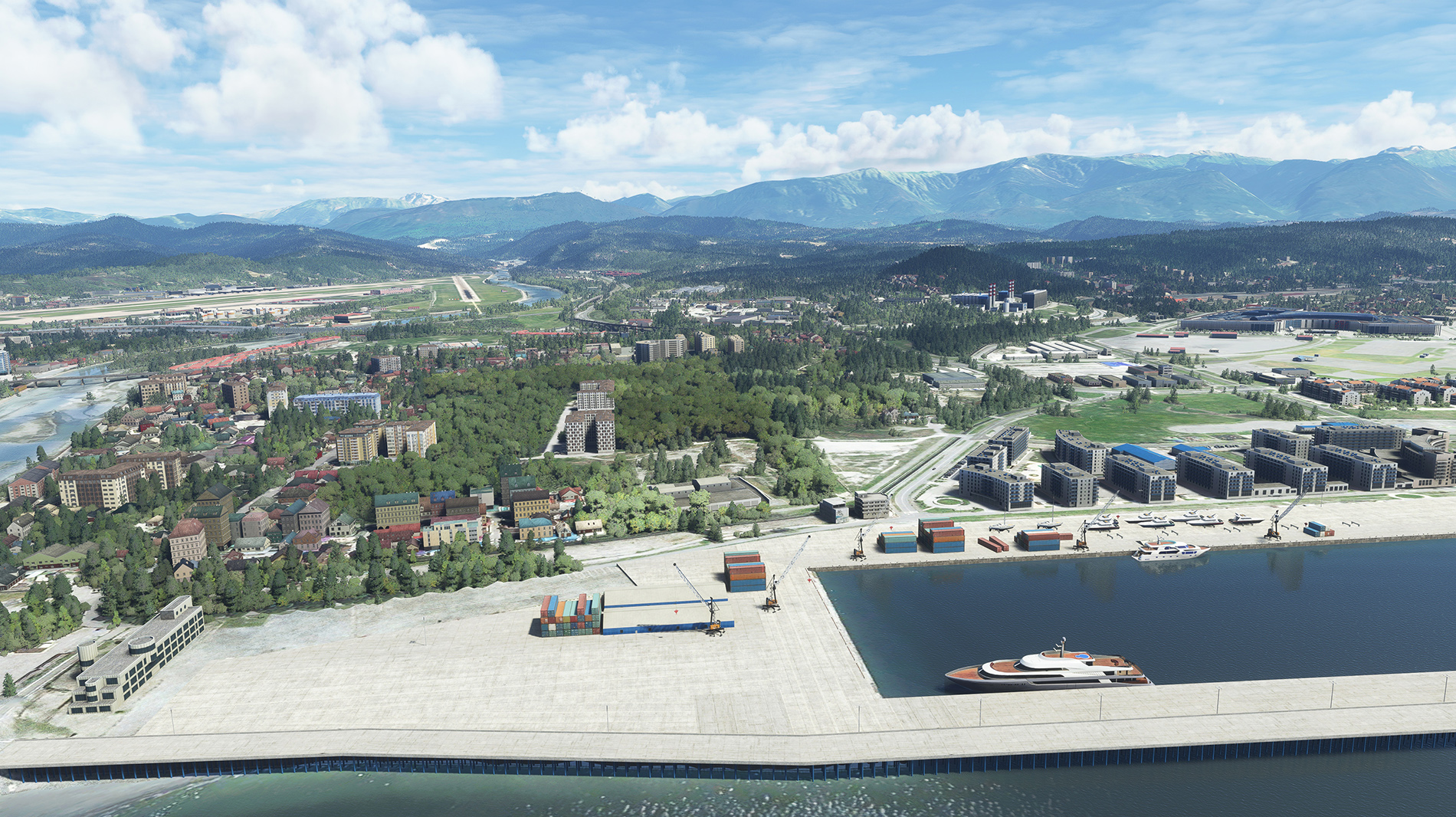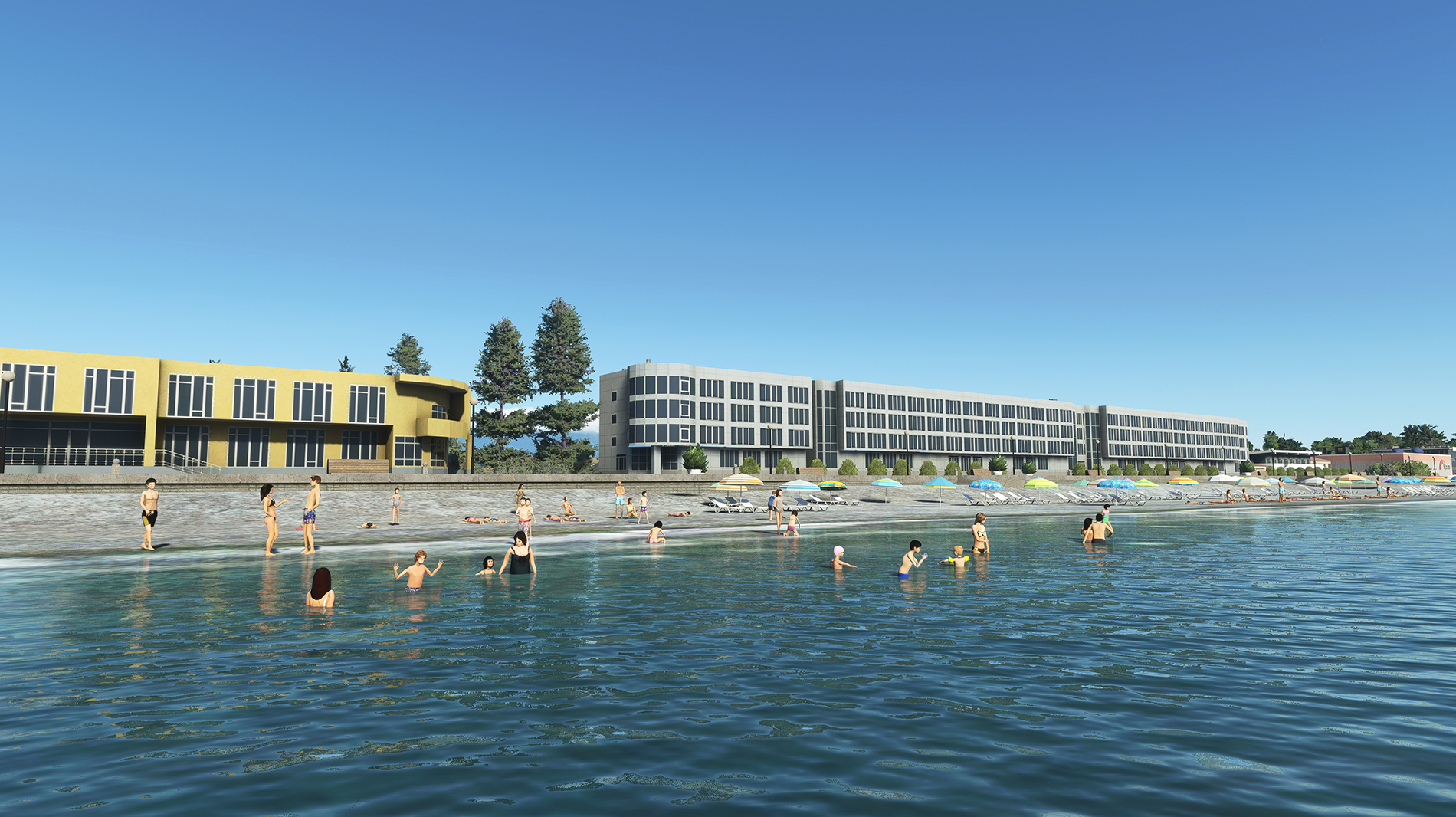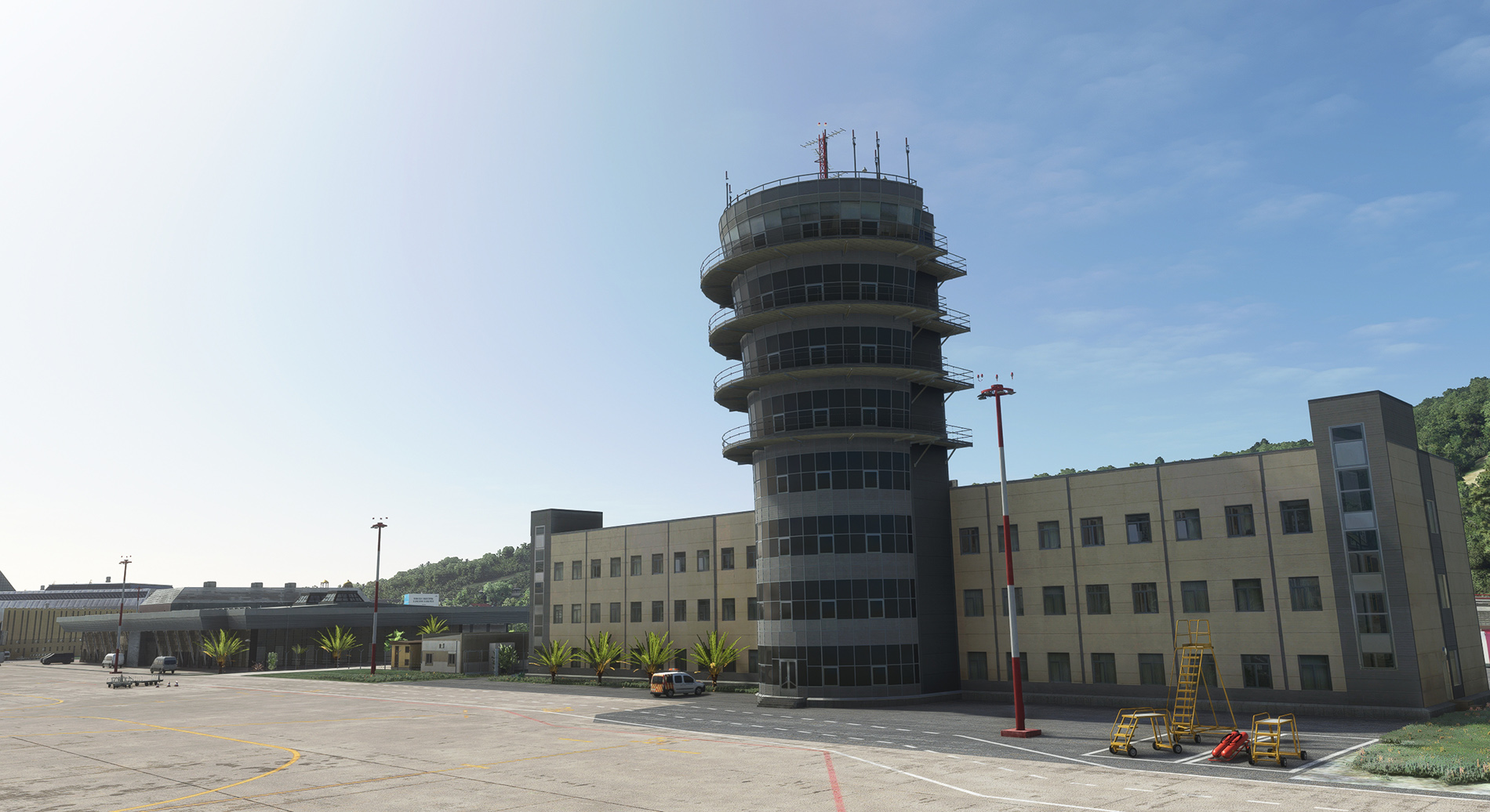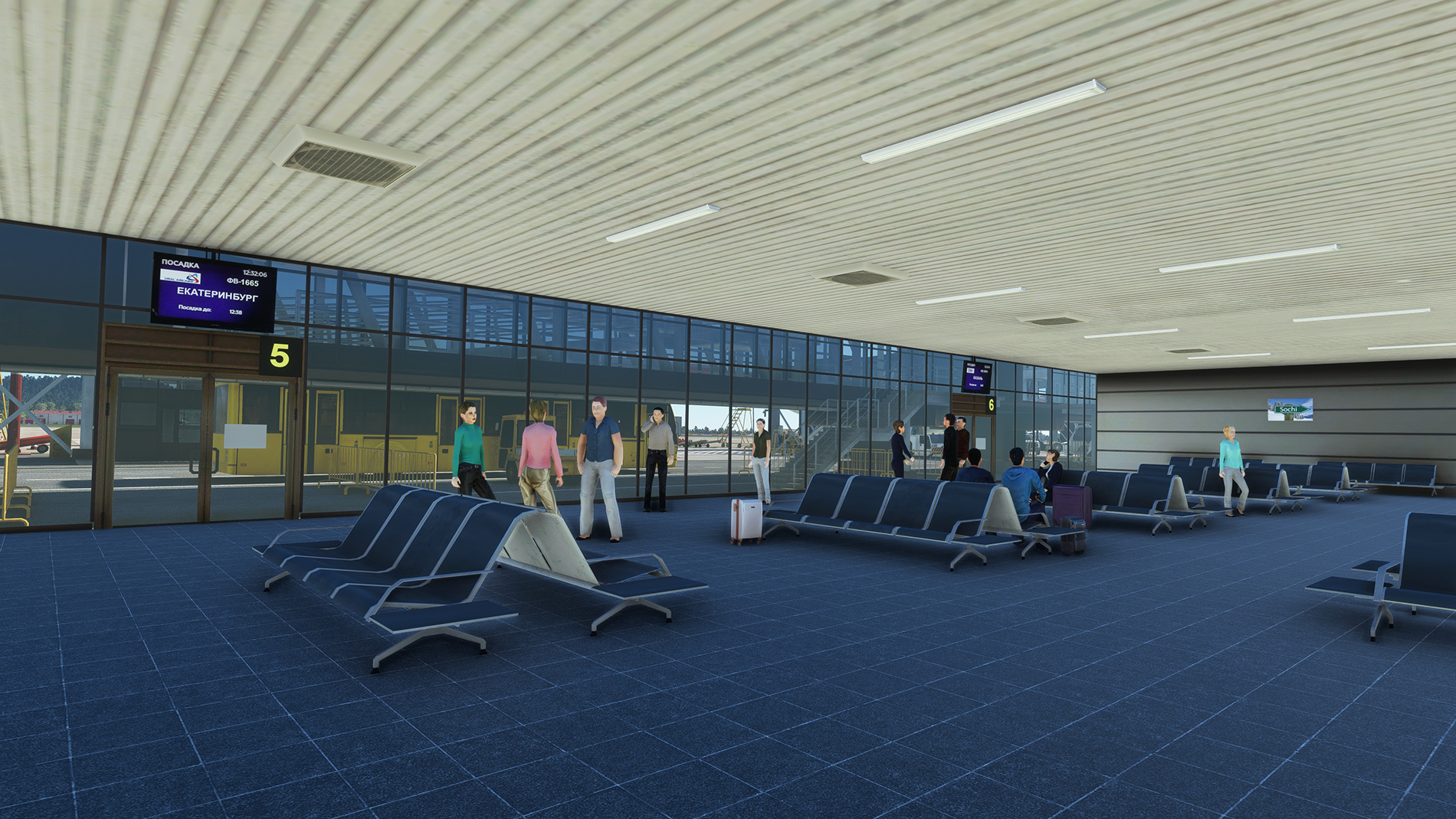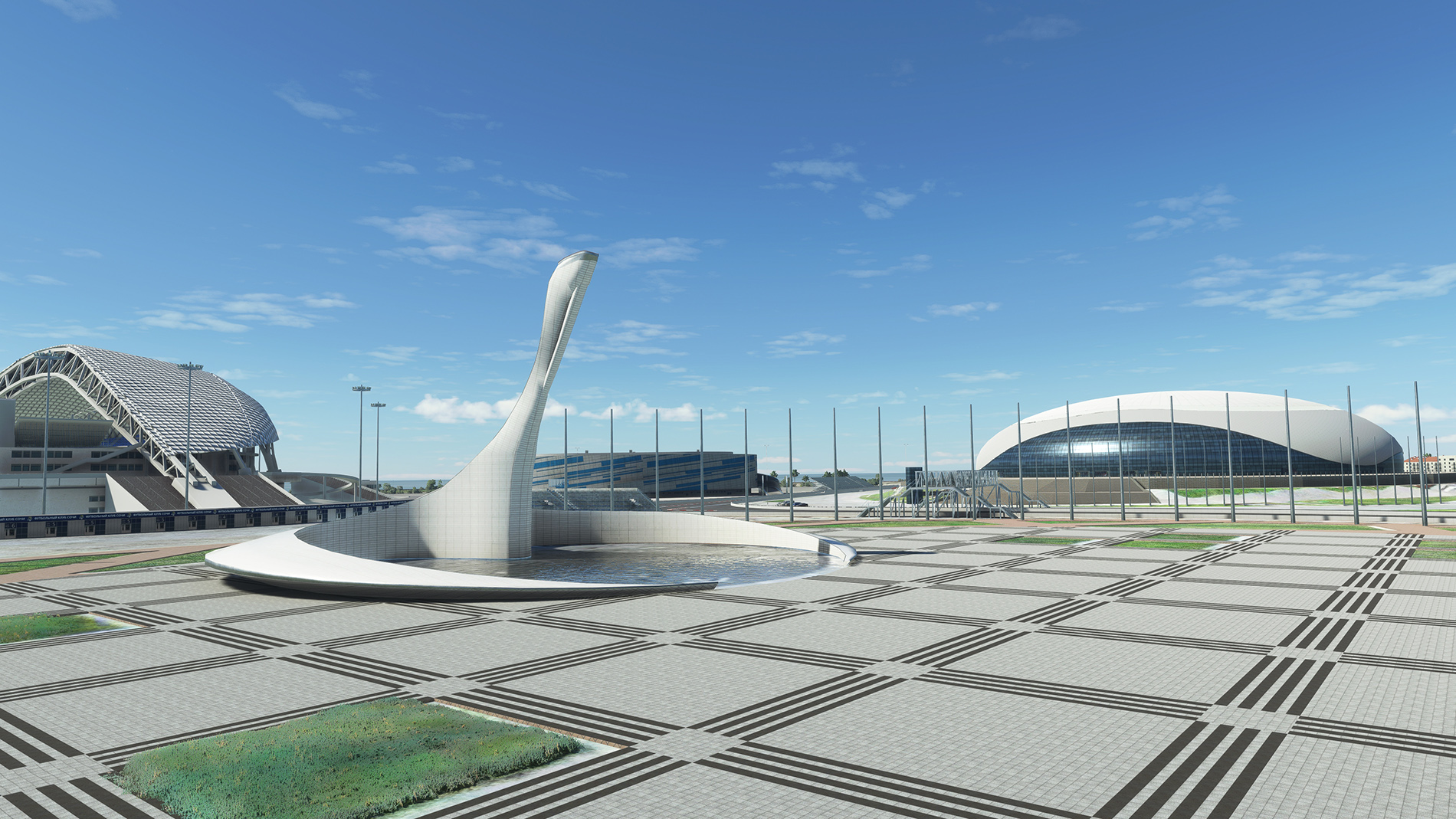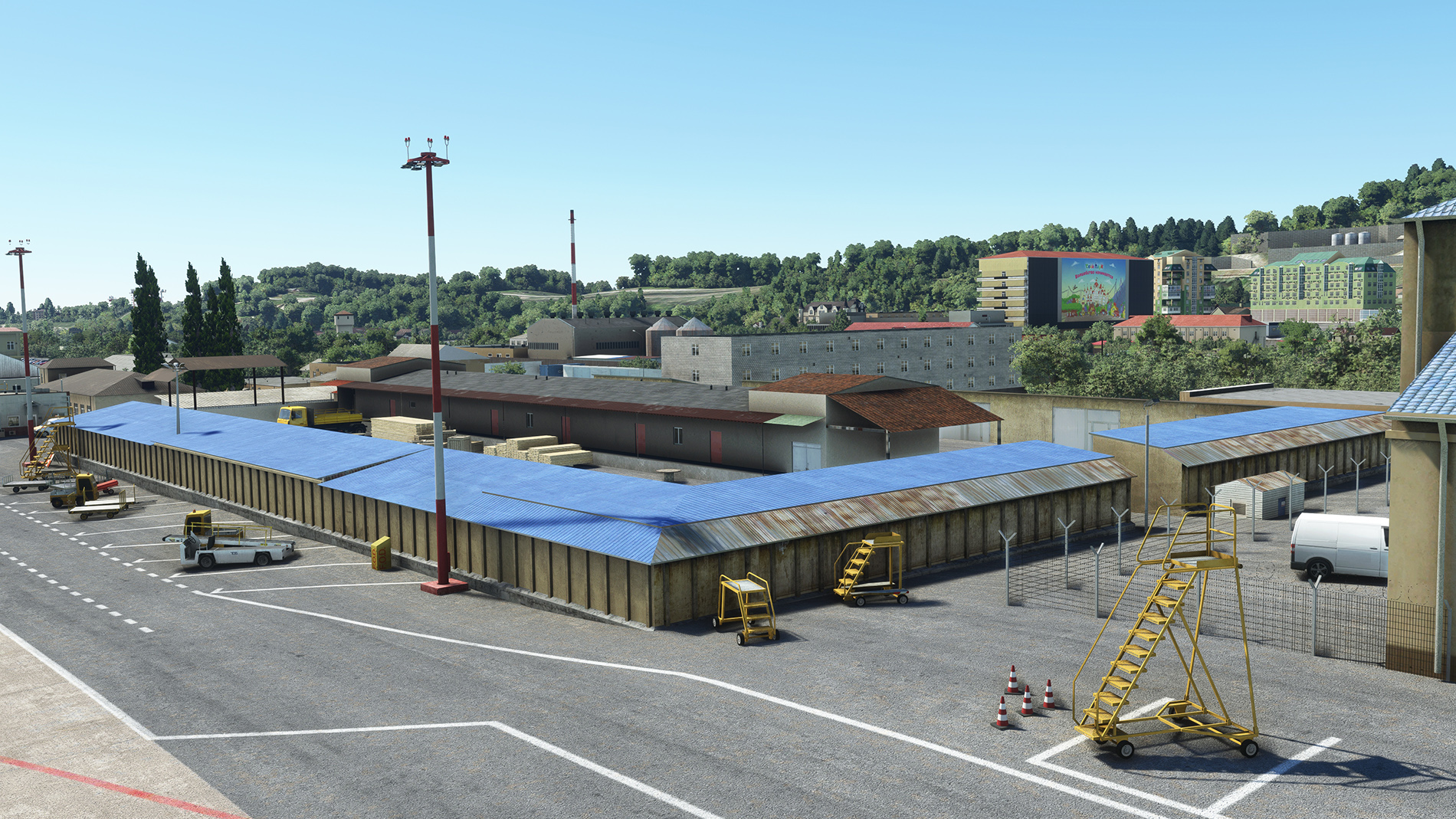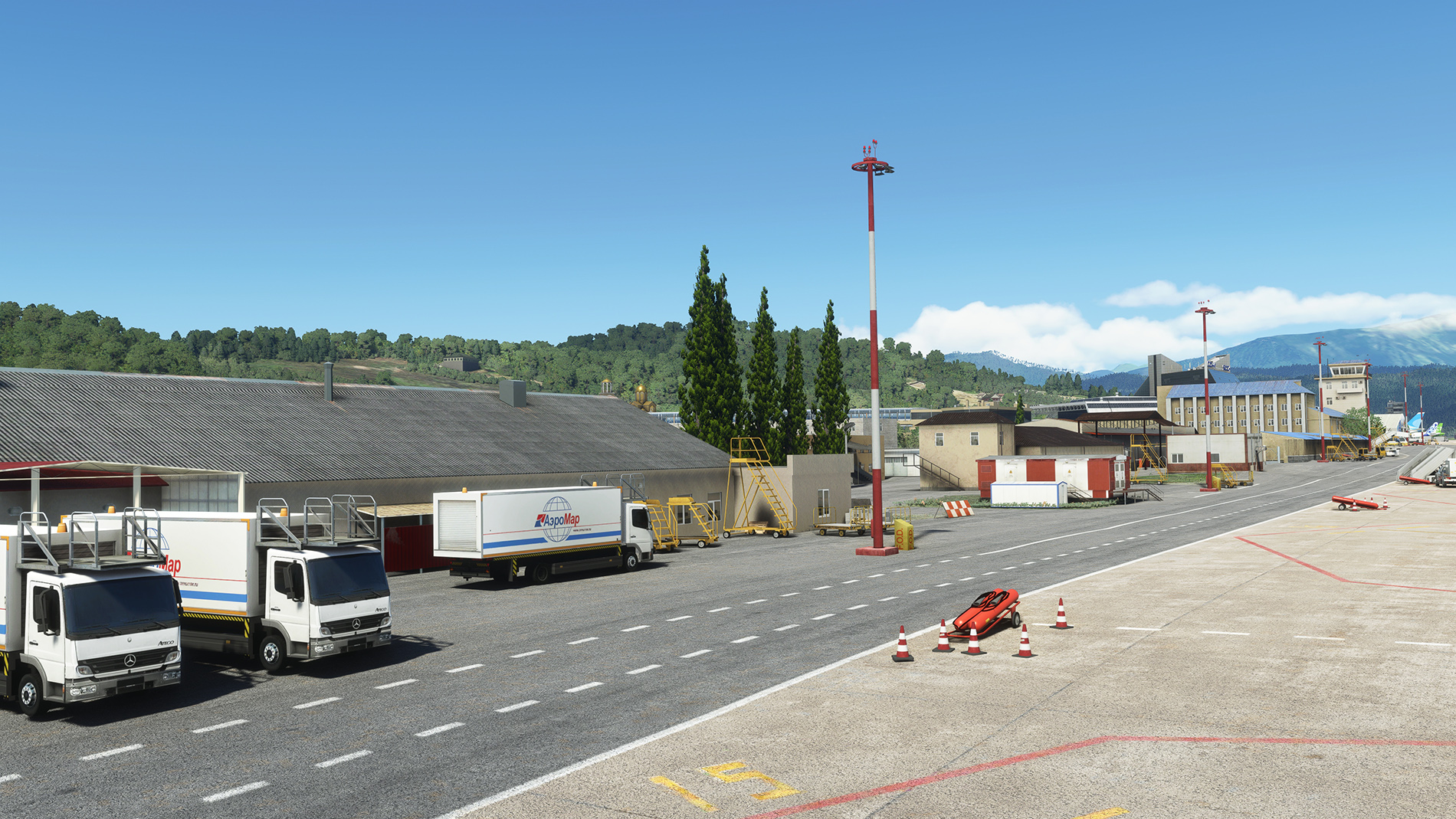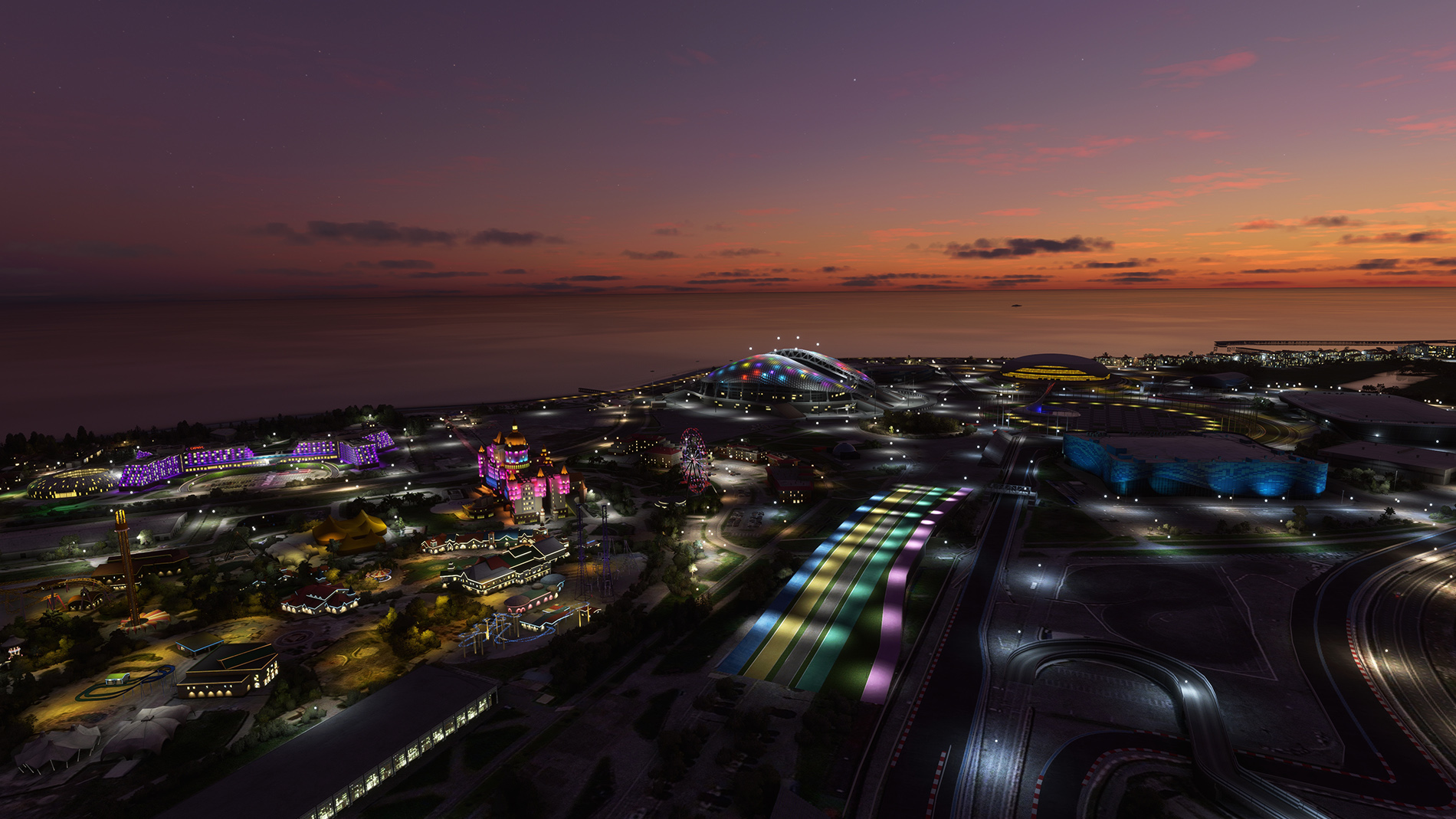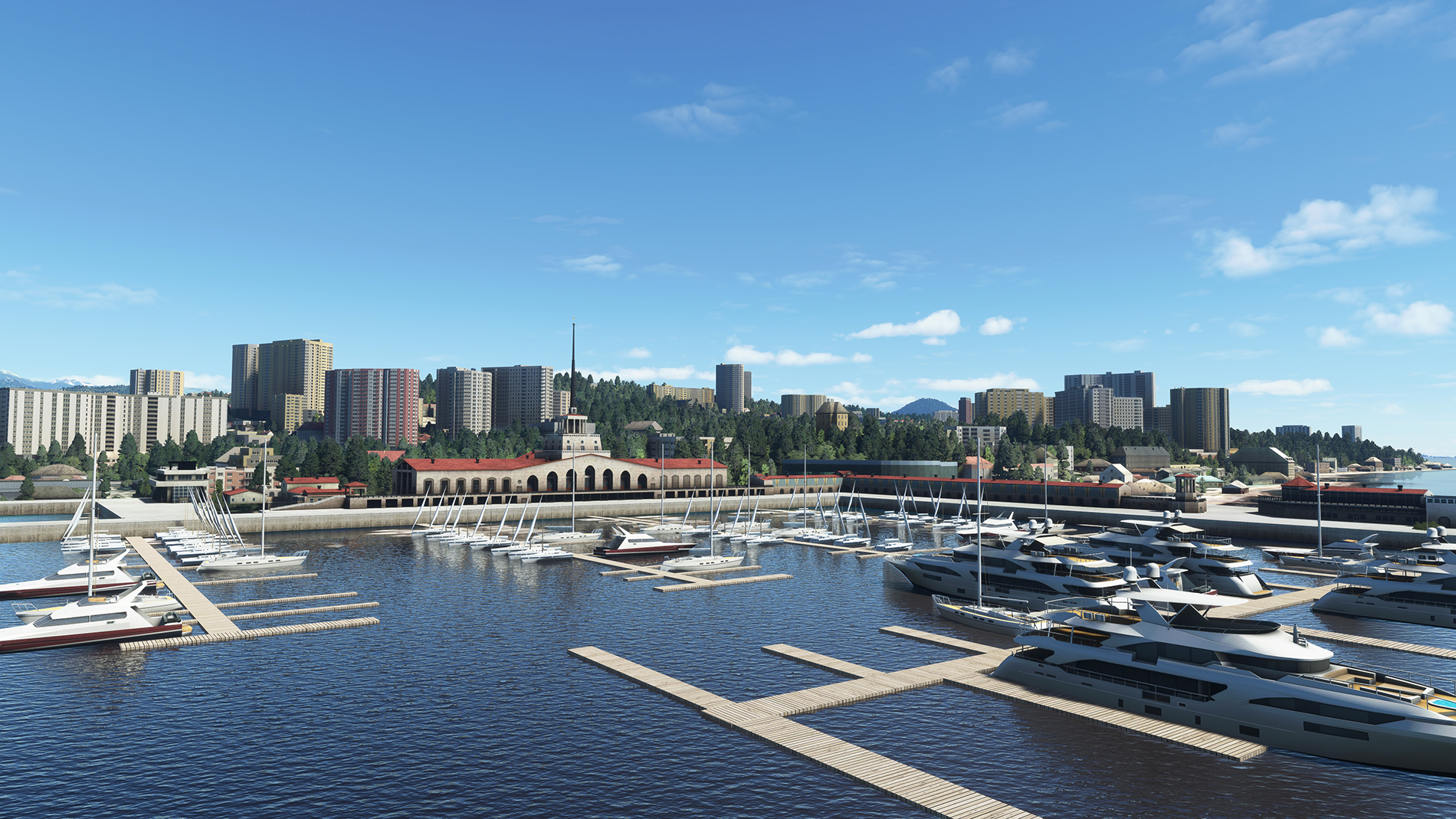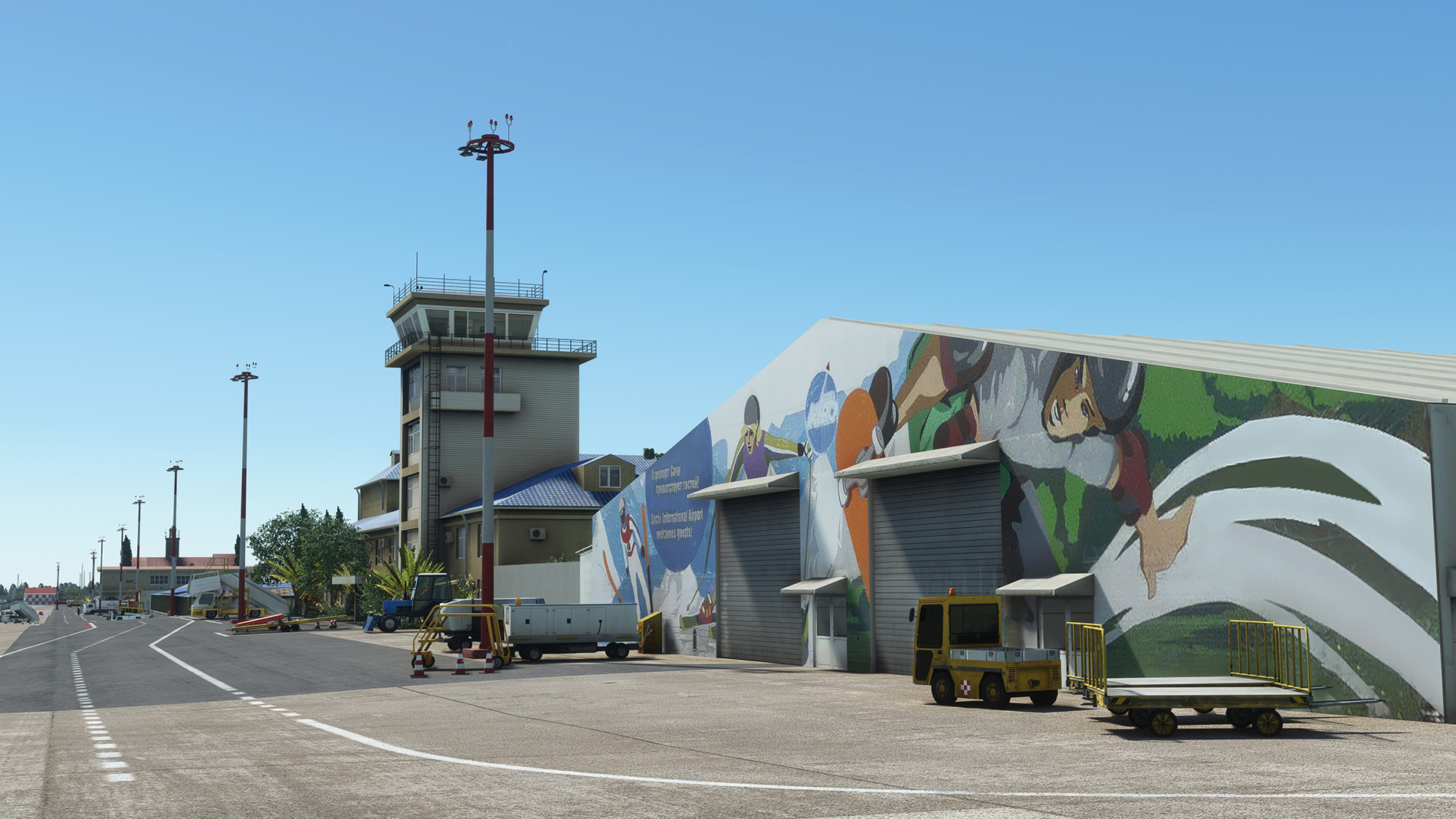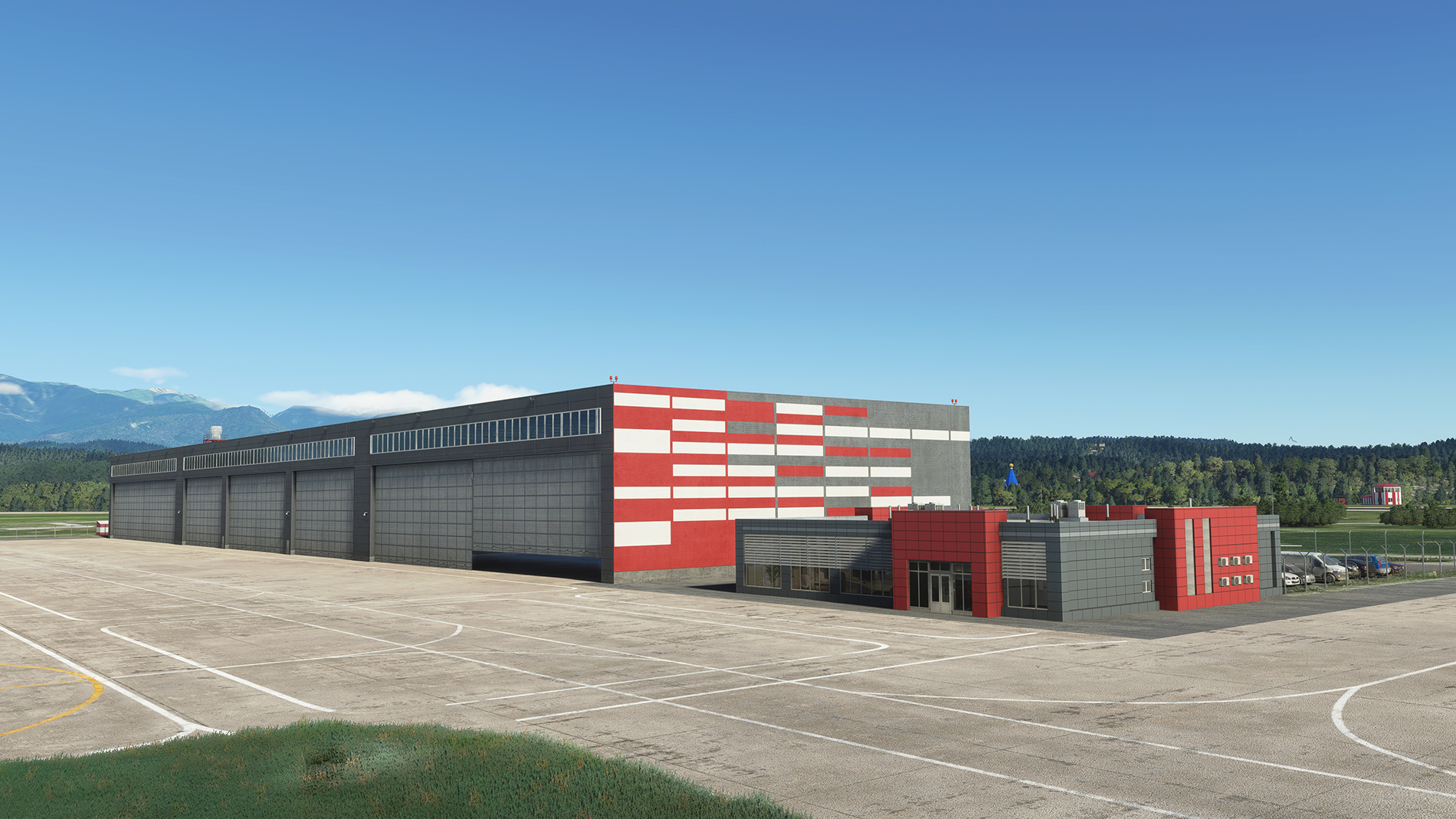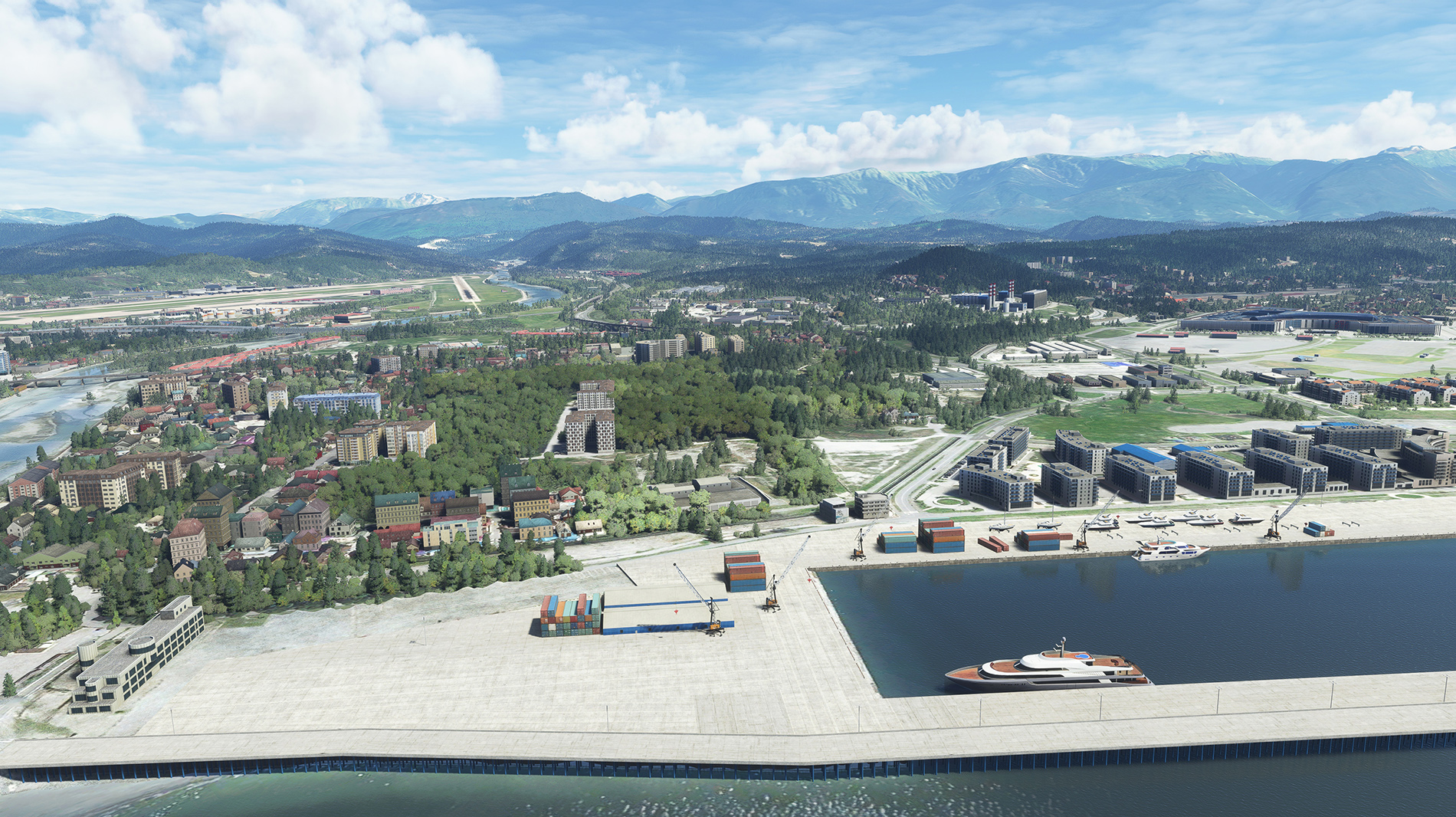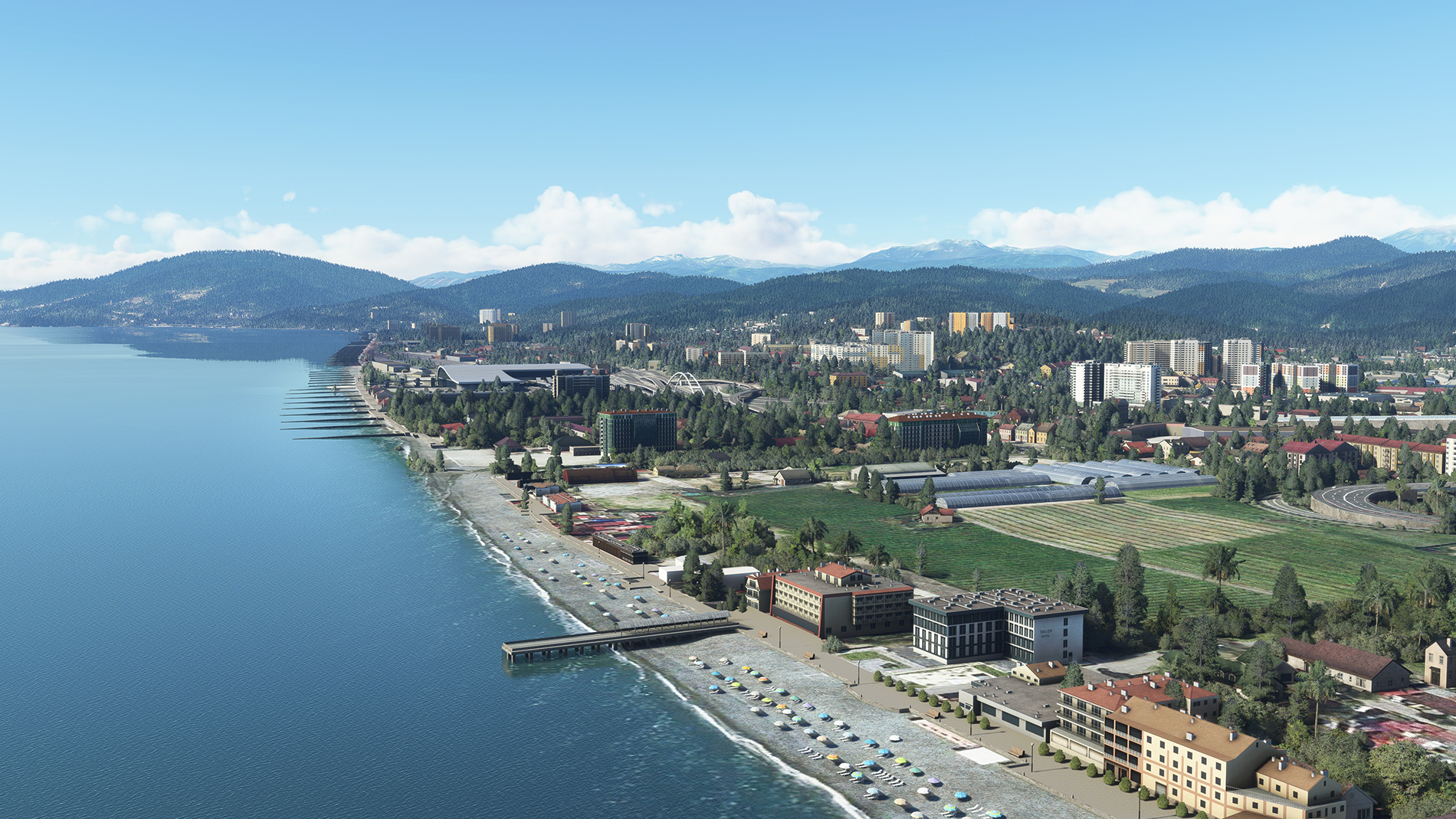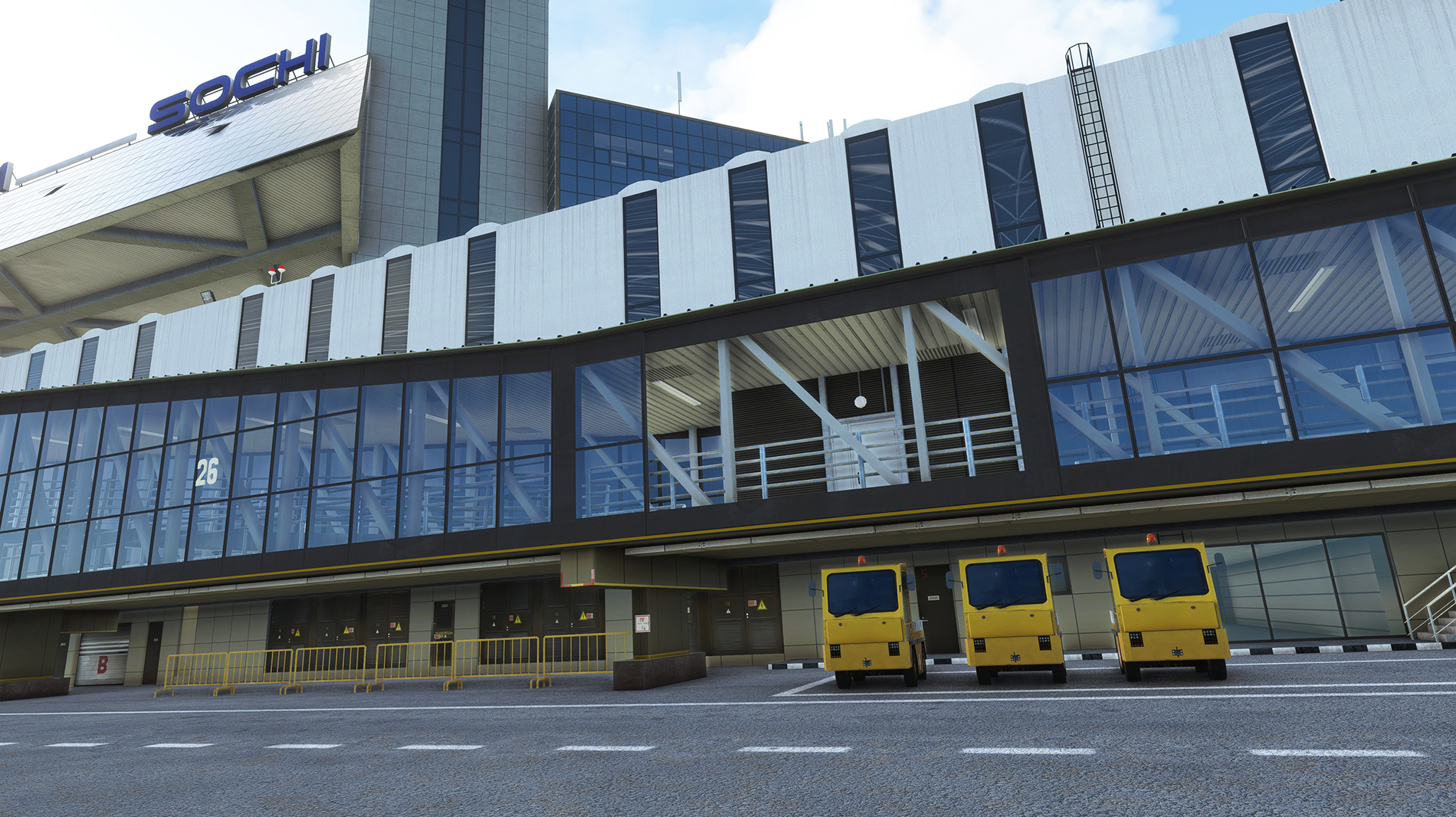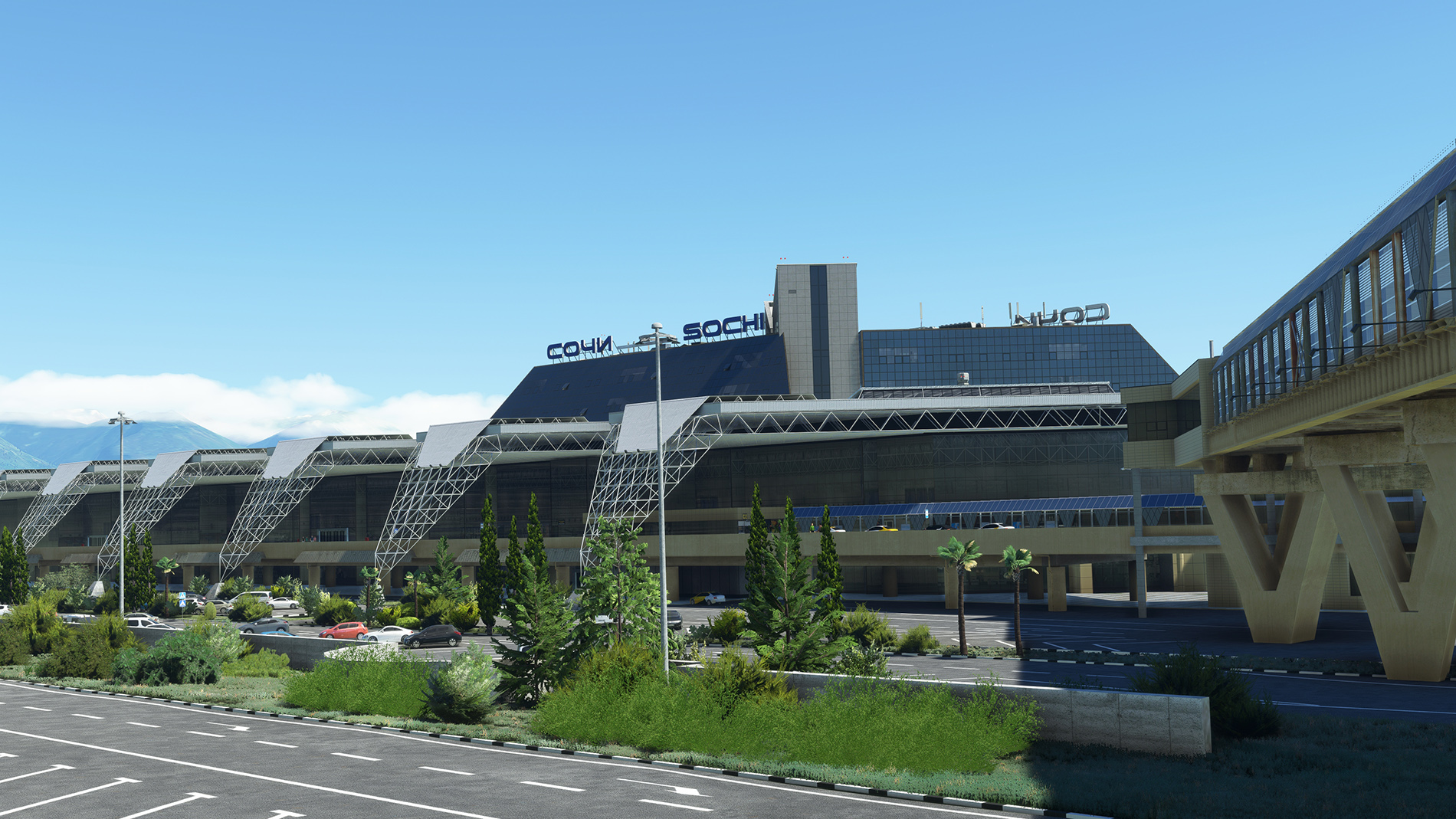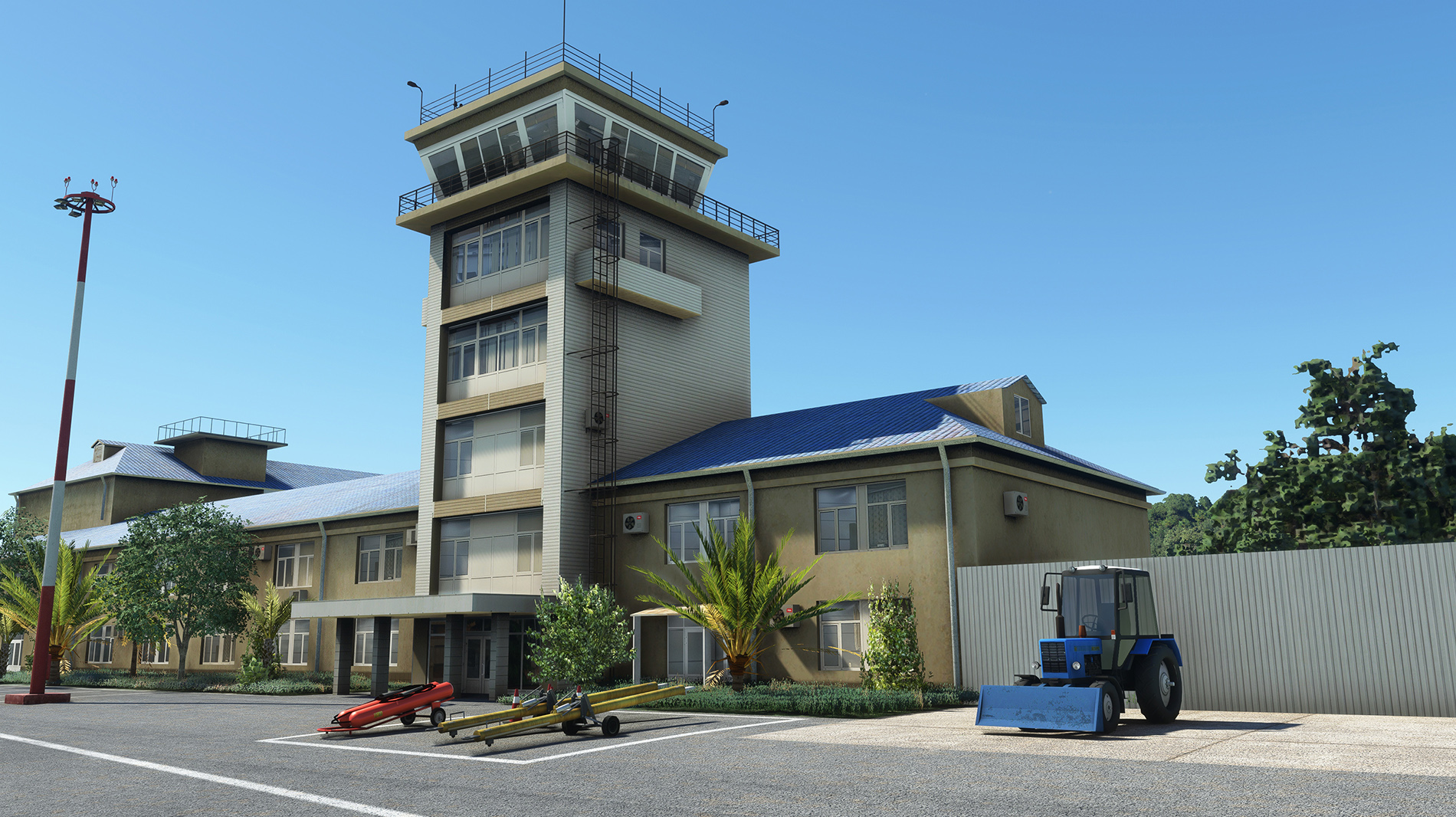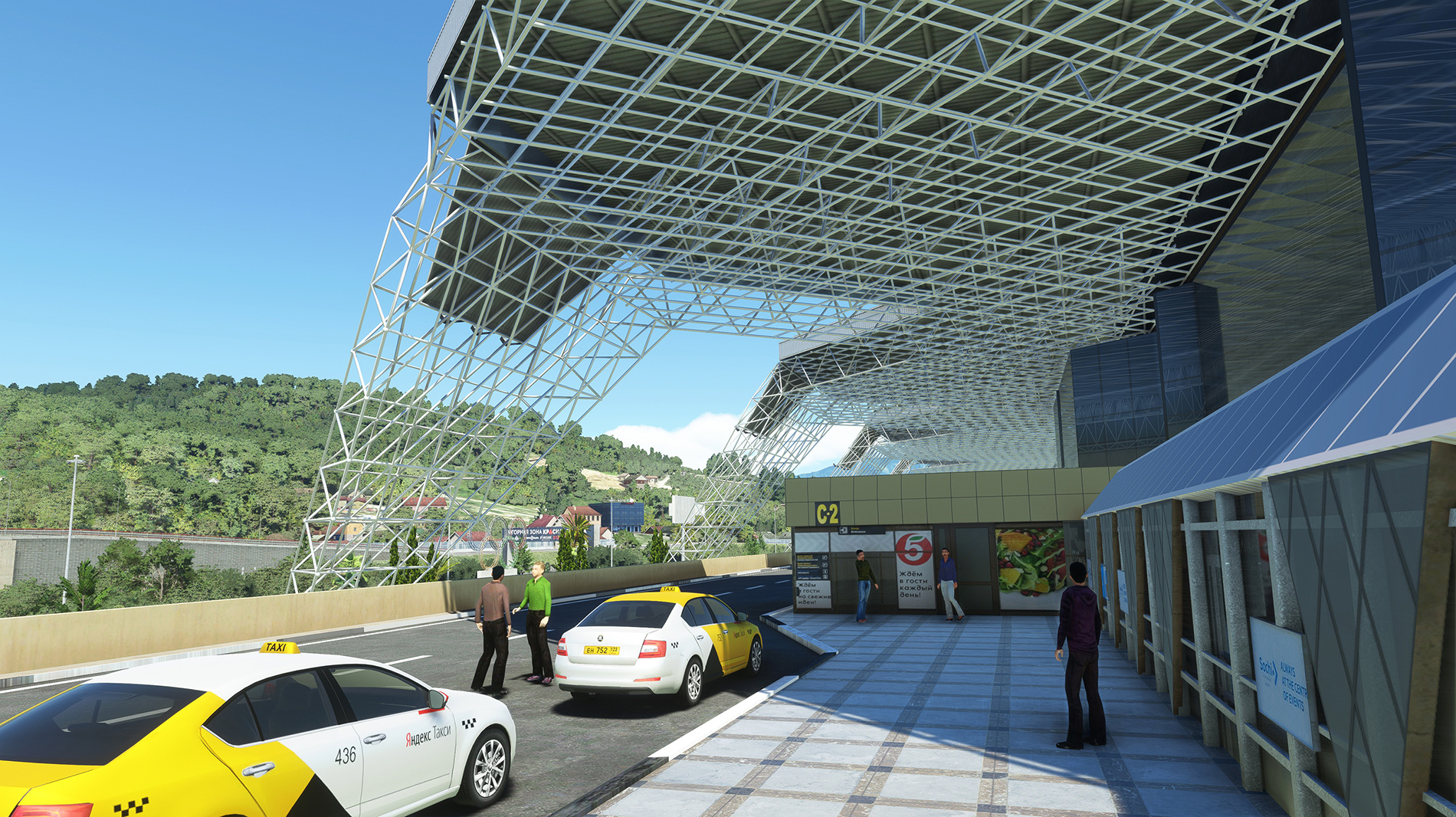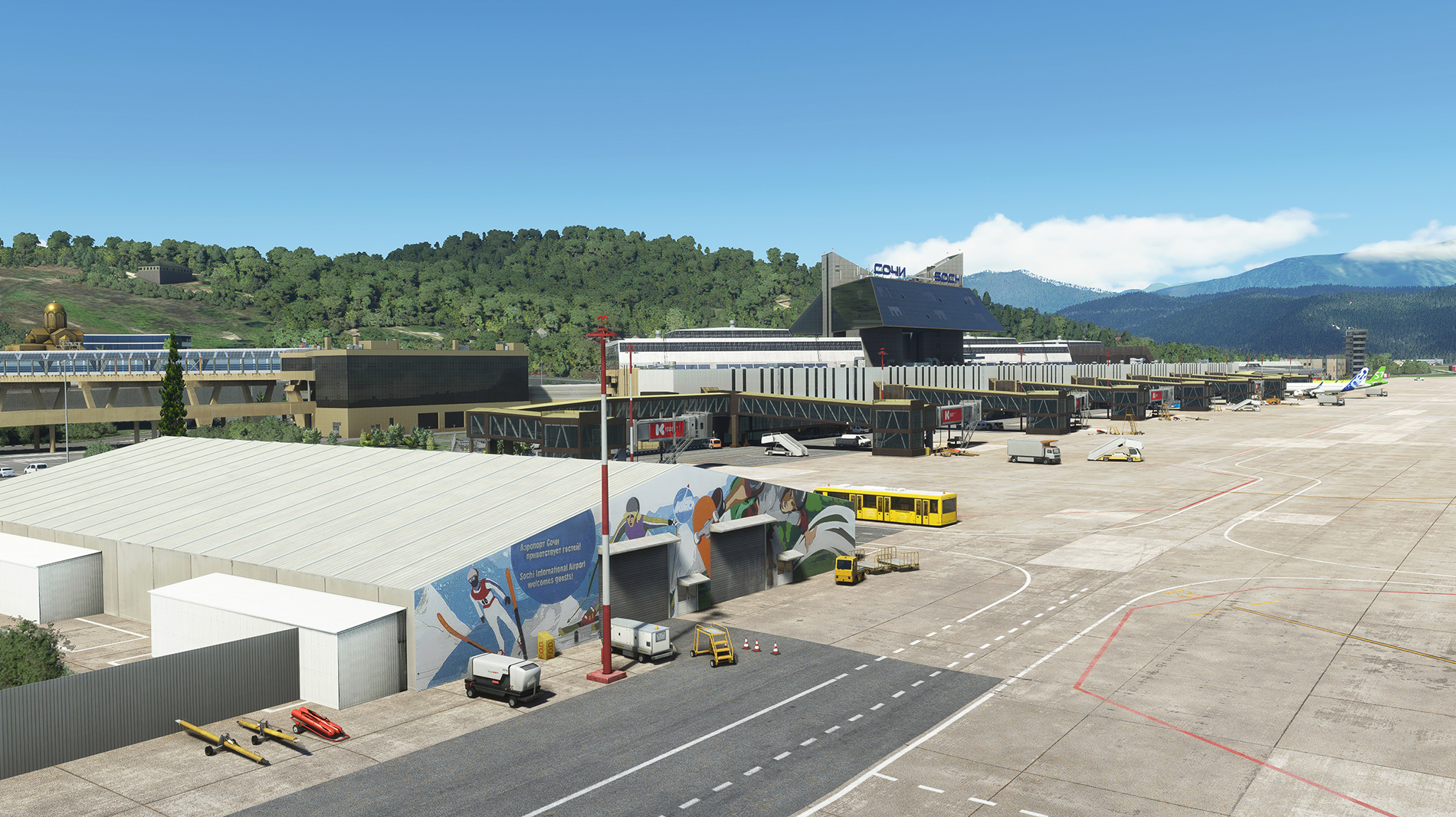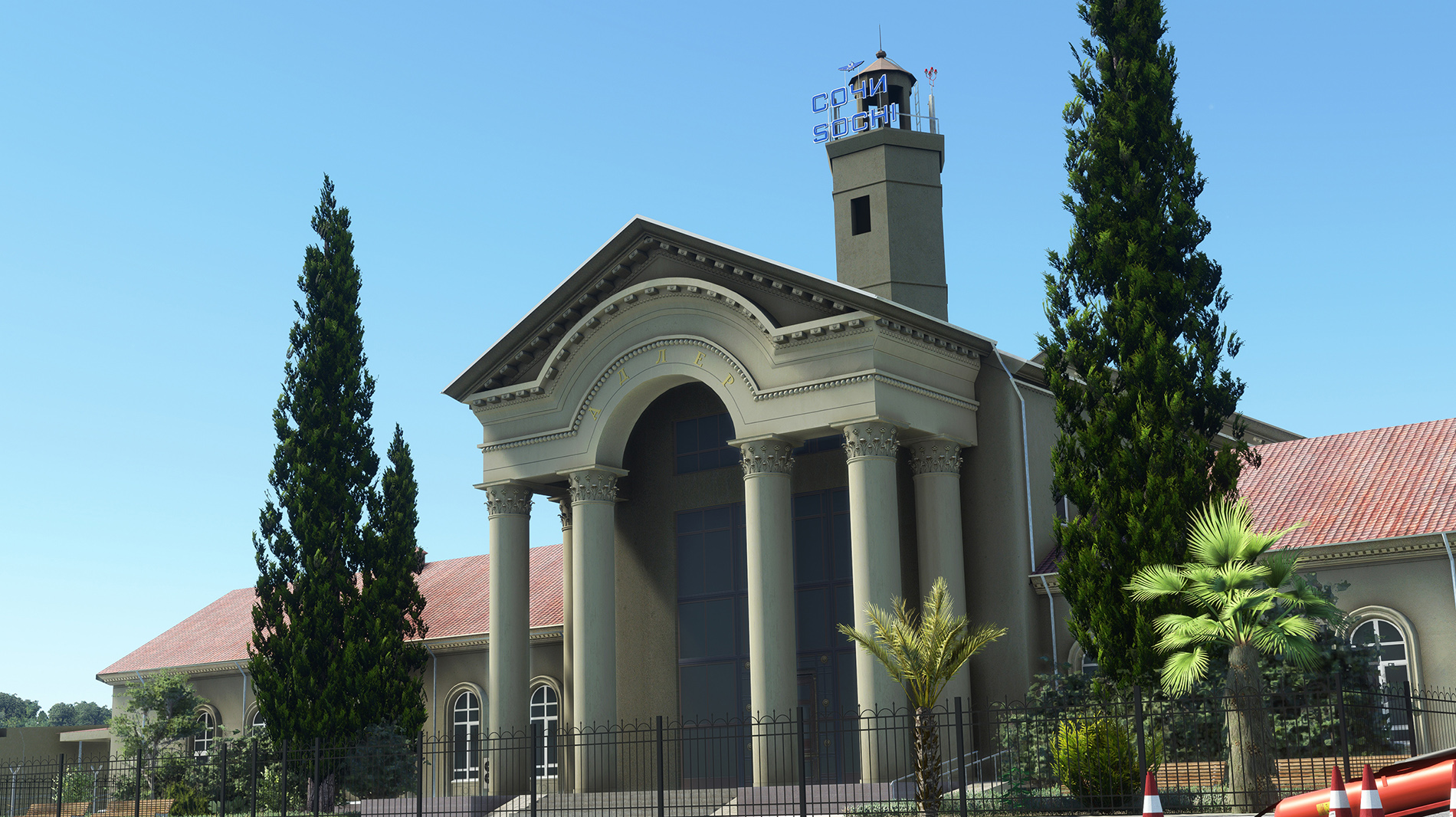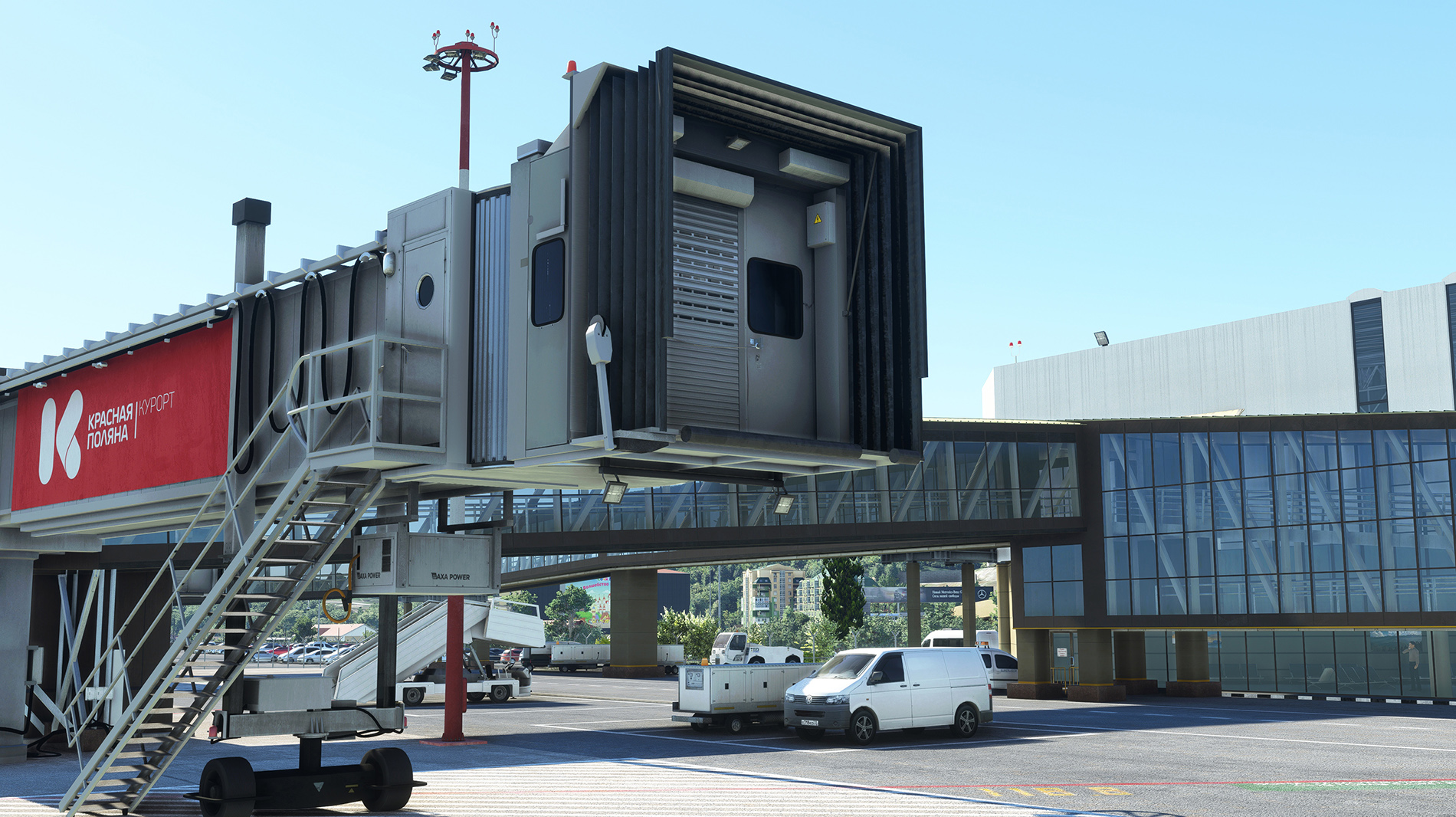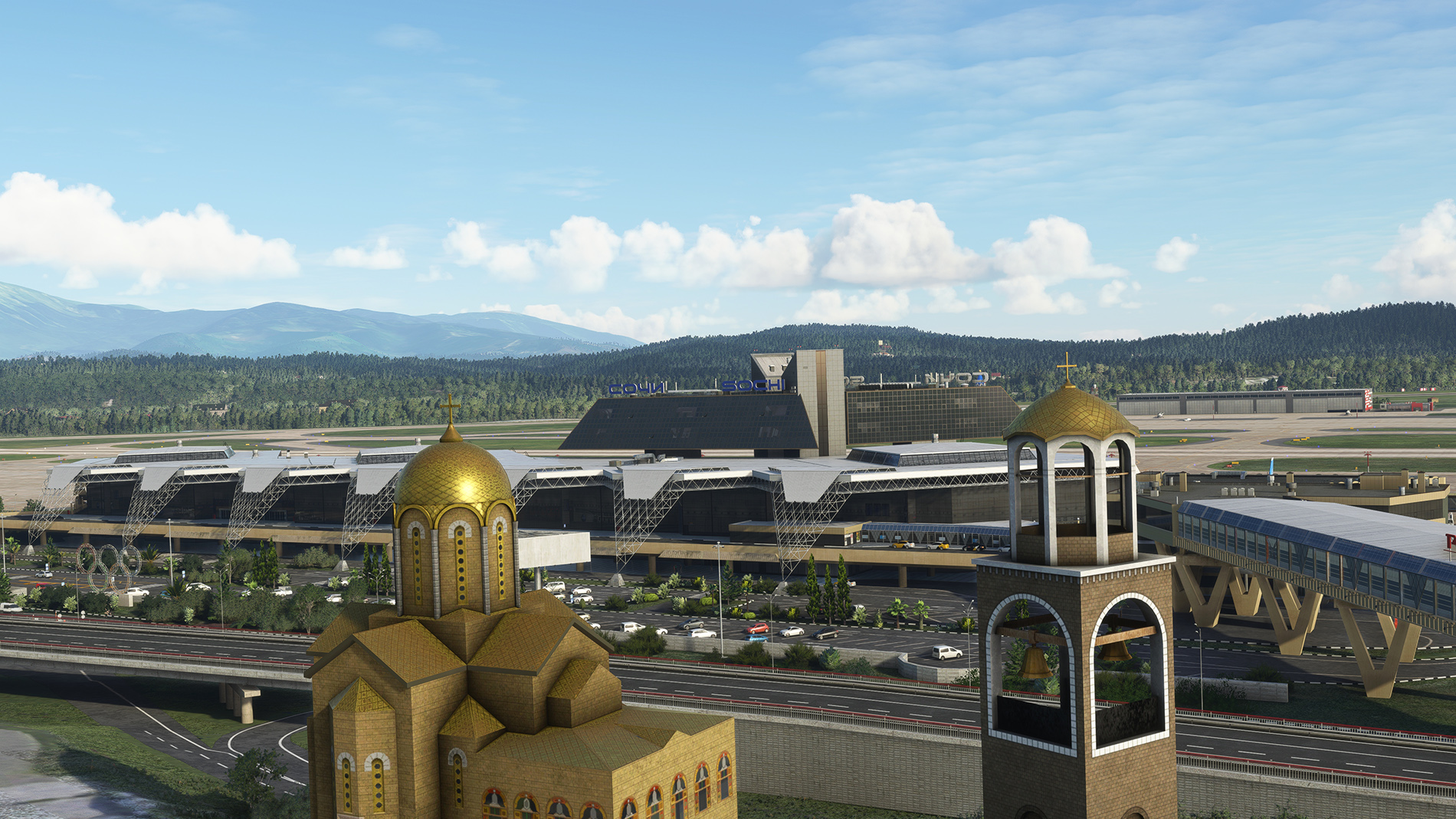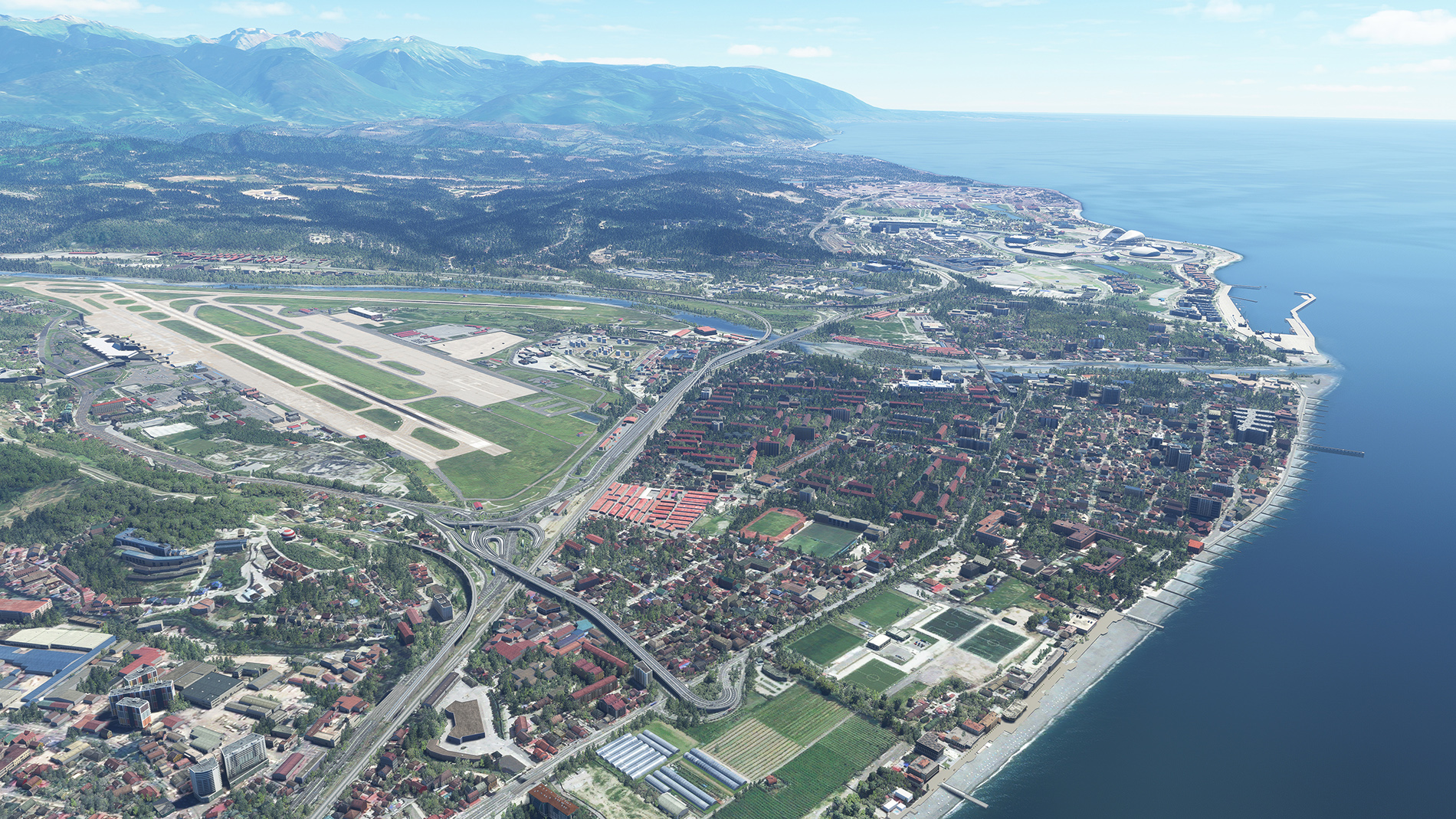 RouteAnn Studio brings a new piece of China with Hefei Xinqiao International Airport (ZSOF), currently available on SimMarket for approximately $18 plus applicable VAT.
Fantastic reflections from PBR materials.
Custom lines on the ground by modelling and lights settings.
Smooth performance.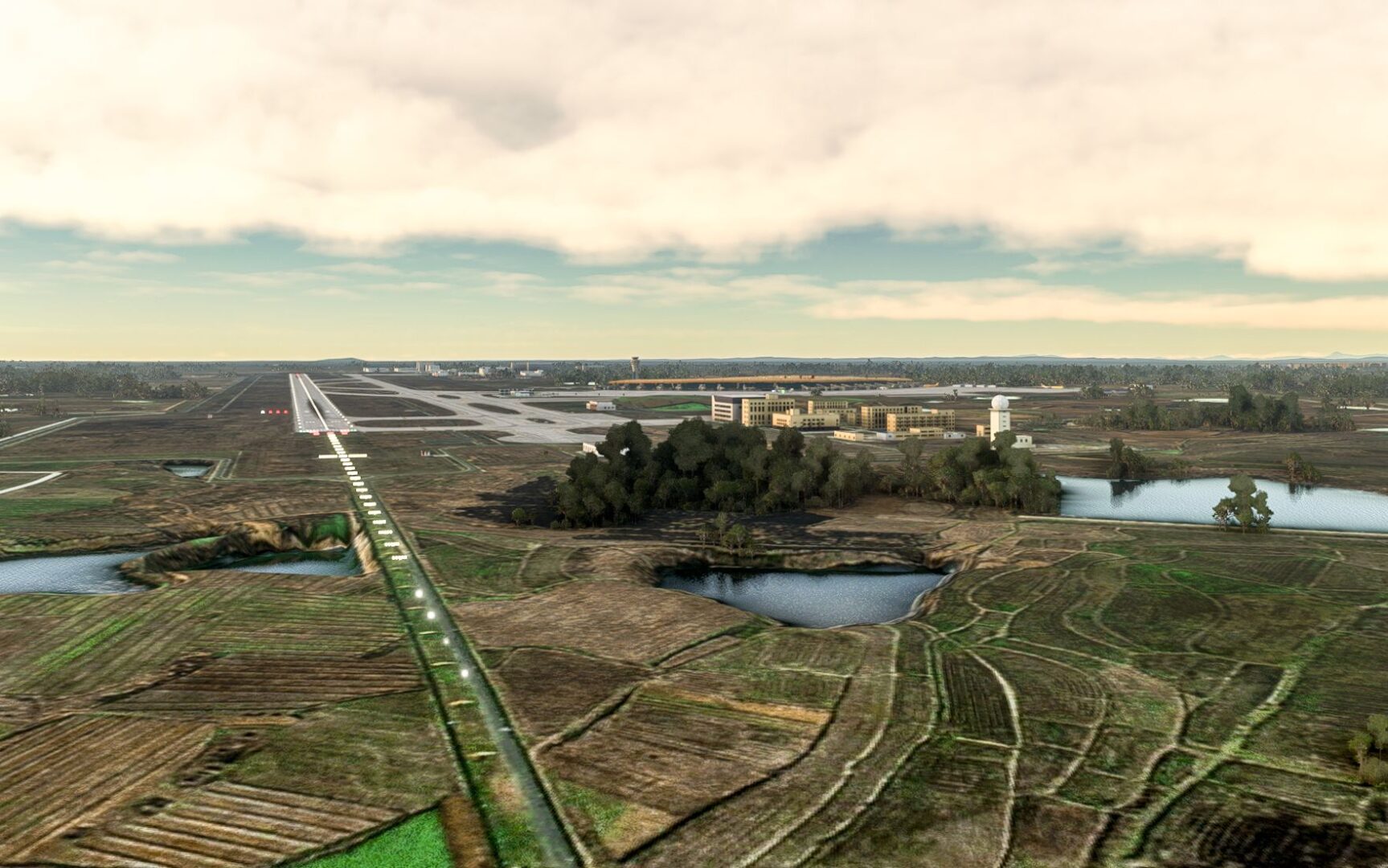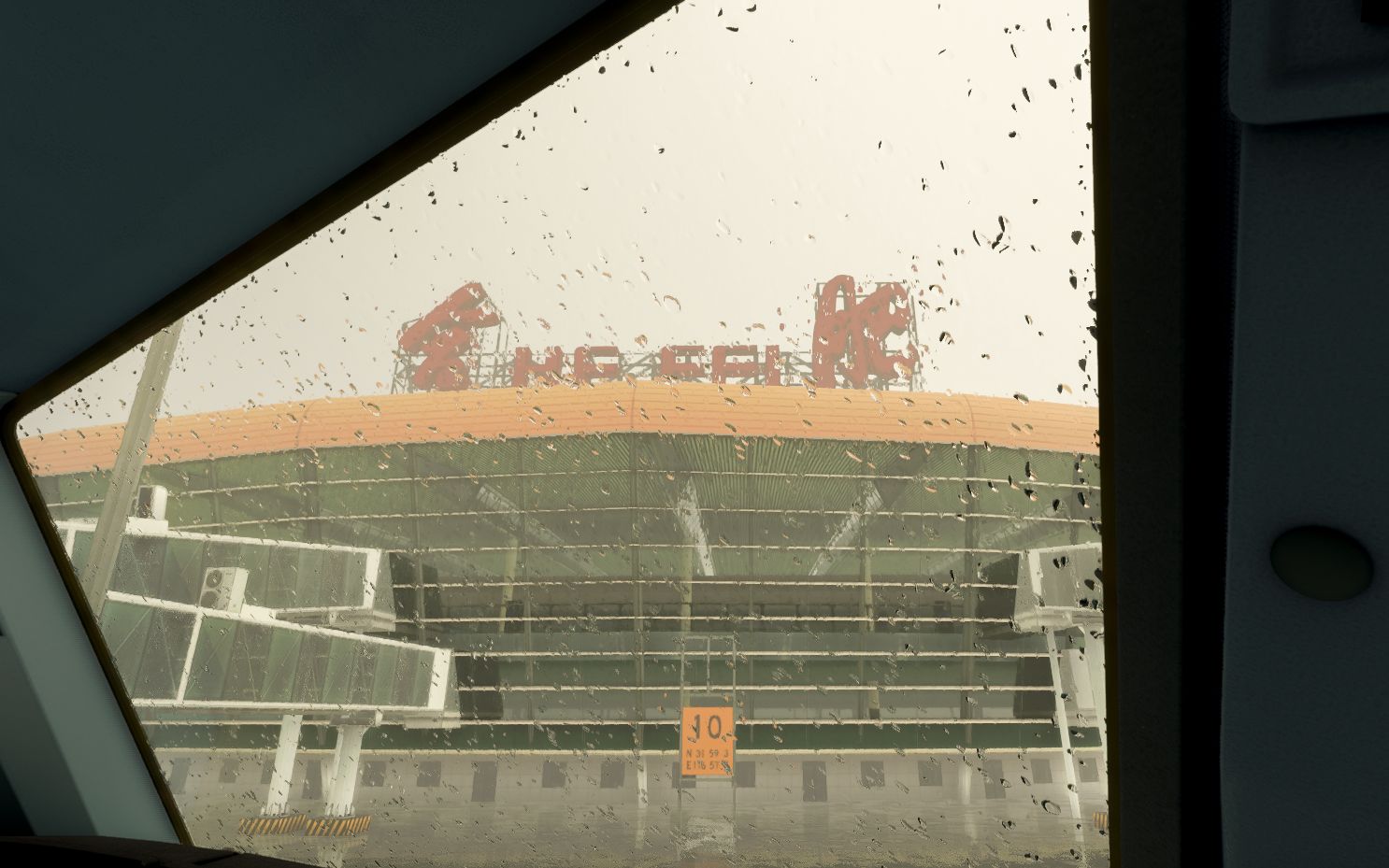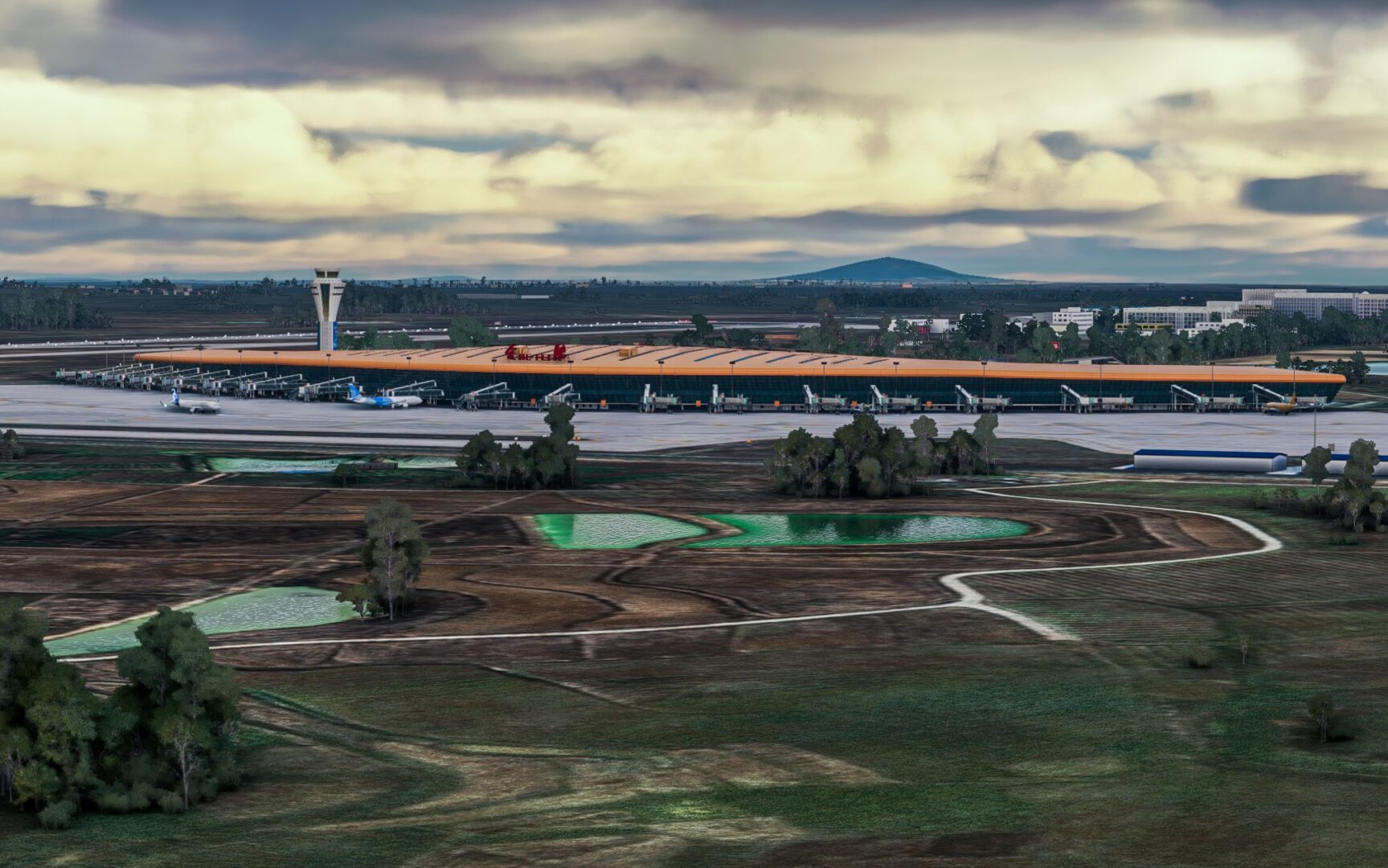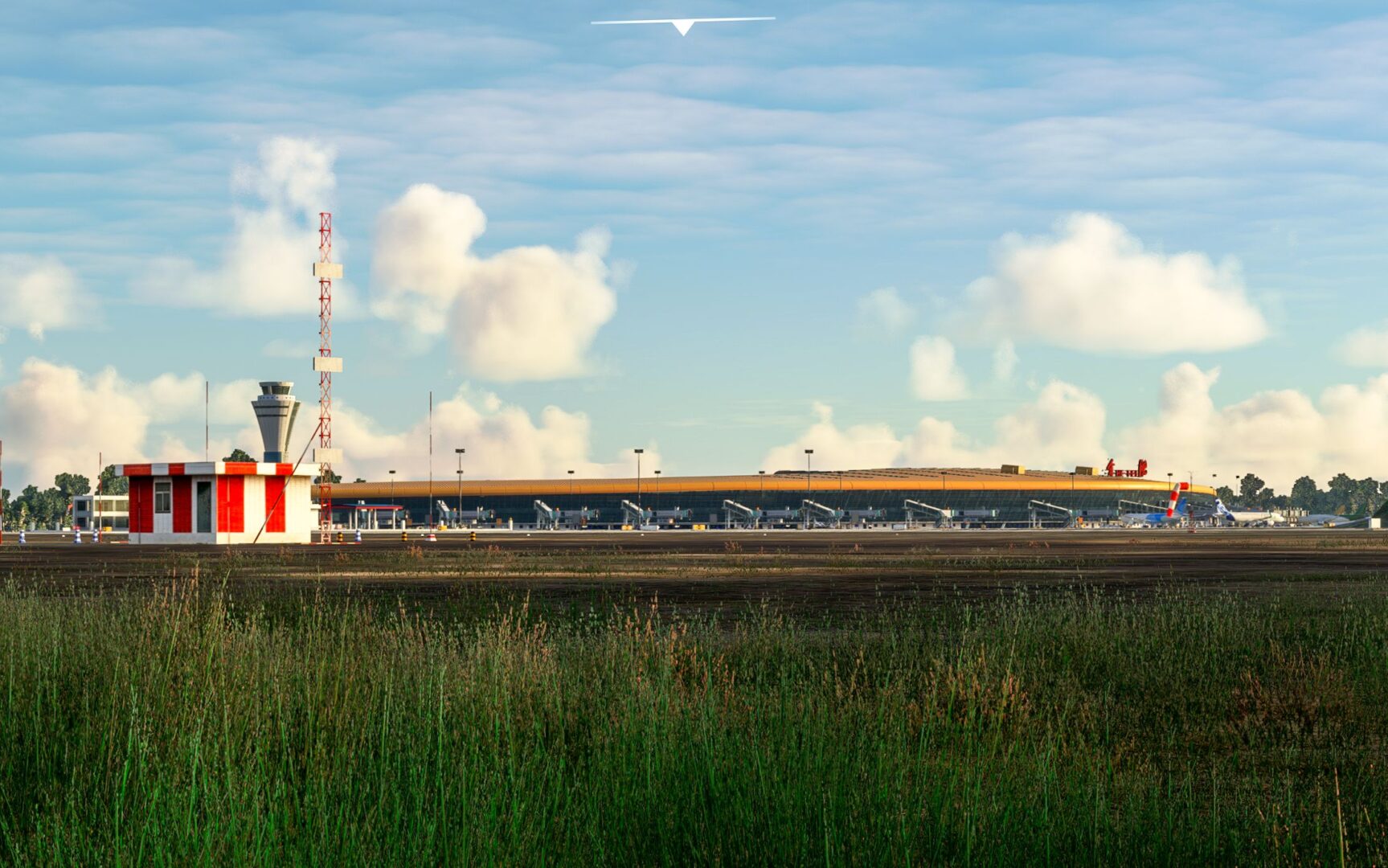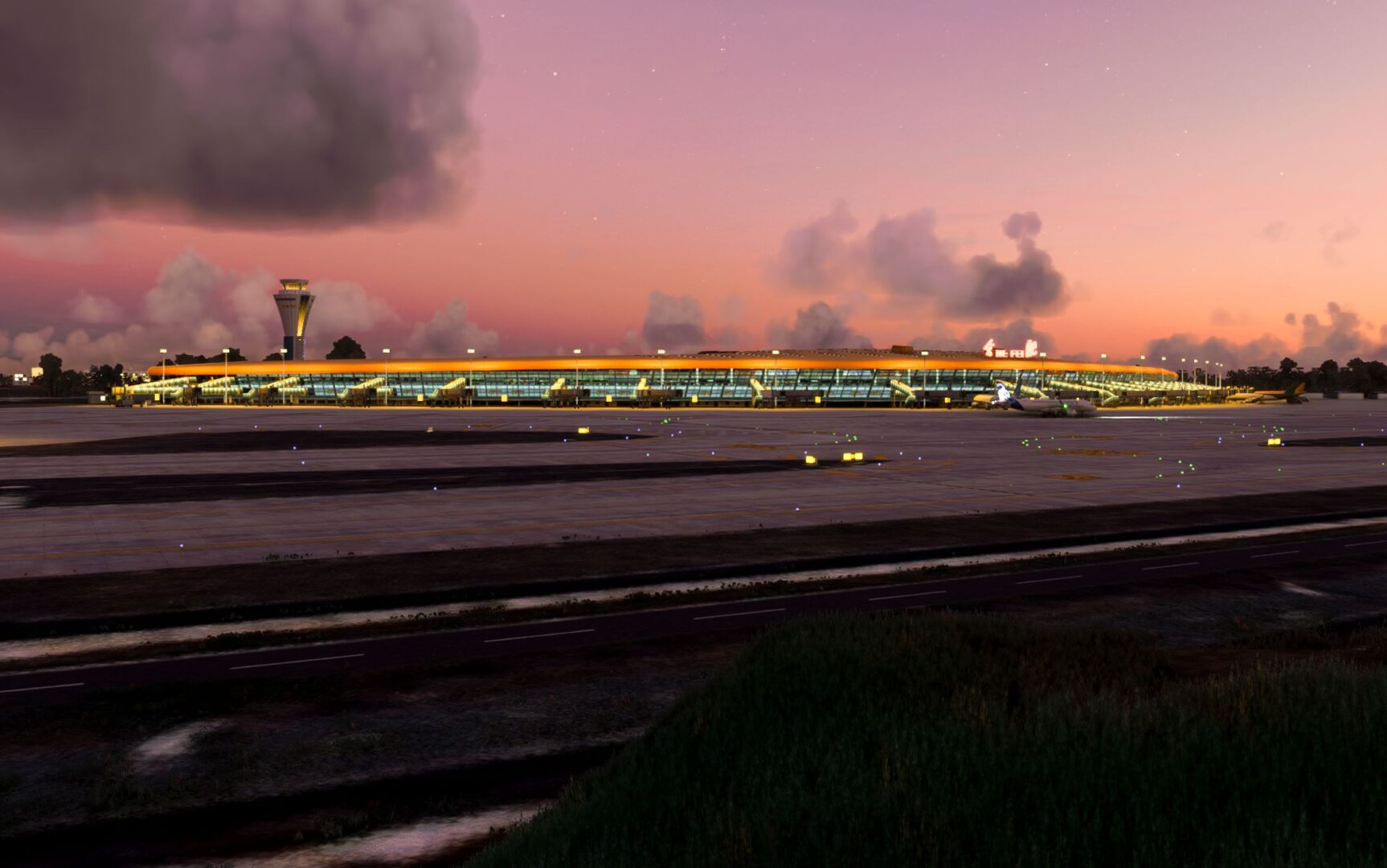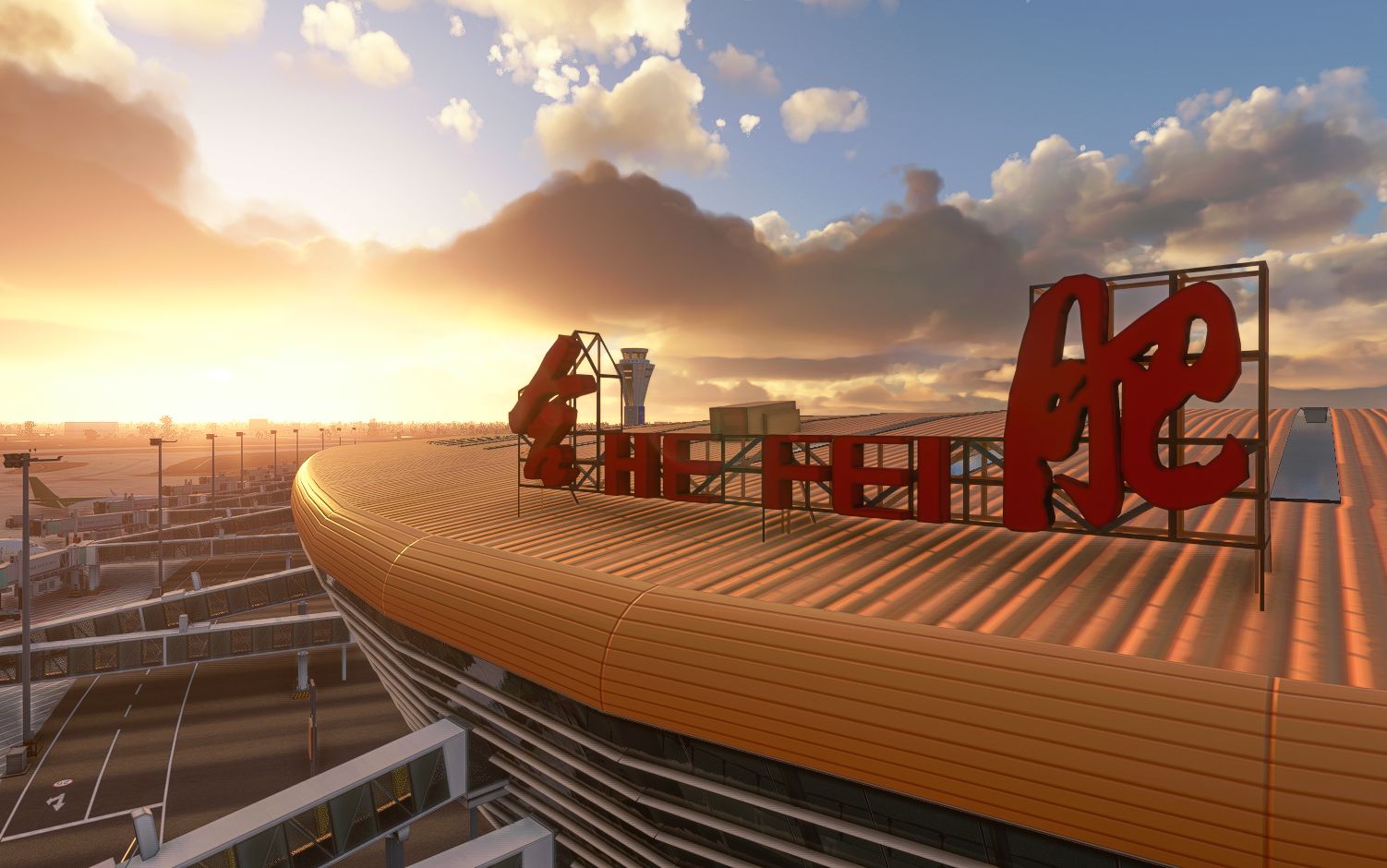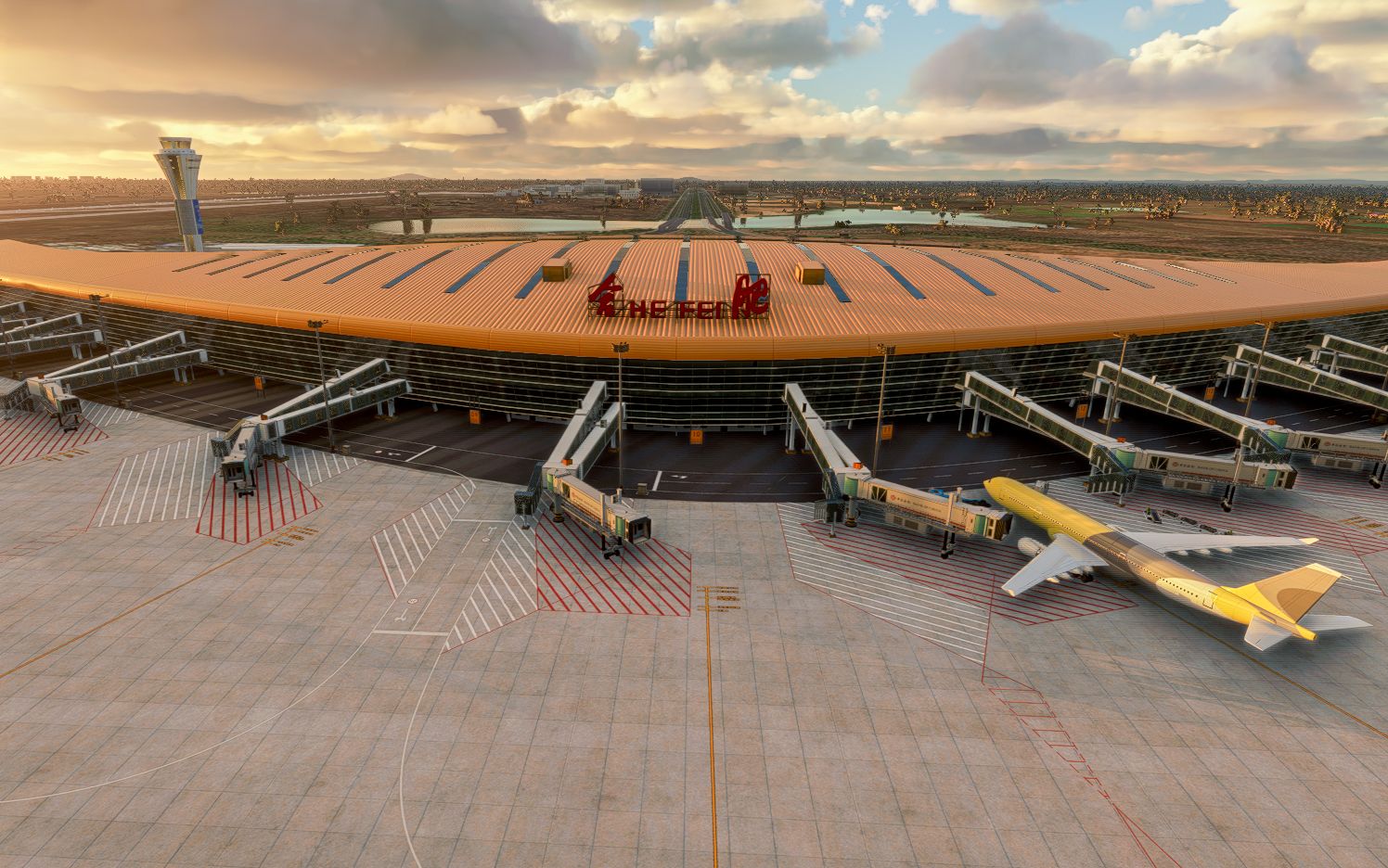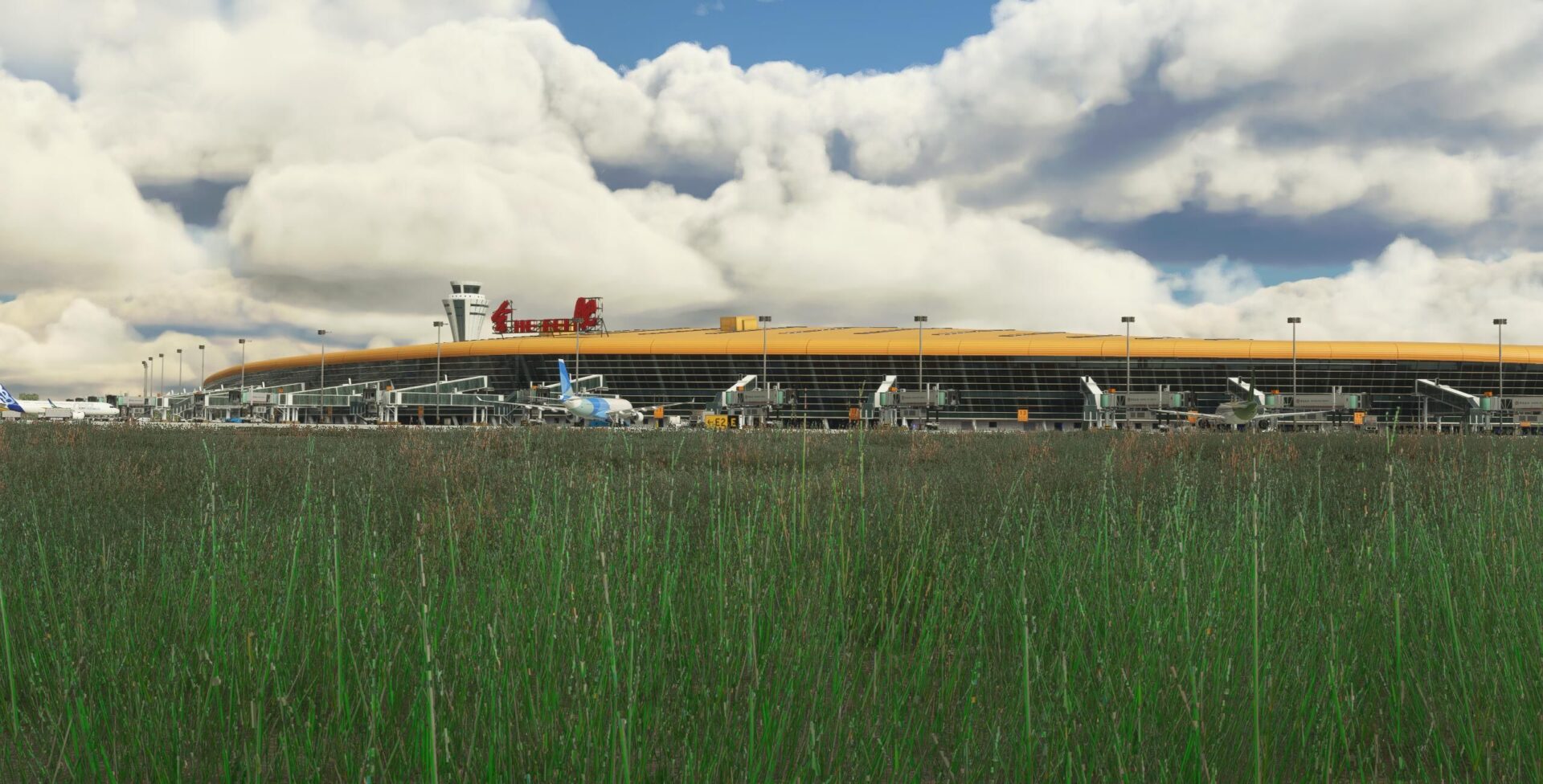 Next is an aircraft, and more precisely the BD-5J Microjet by Azurpoly. It's currently available on SimMarket for approximately $14 plus applicable VAT.
4096 pixels PBR textures.
Flight model developed in partnership with BD-5 pilots and connoisseurs.
Fully functional avionics, including custom radio and transponder.
Checklists included in the package.
Five liveries, including the most famous ones fitted on the BD-5J.
Custom sounds.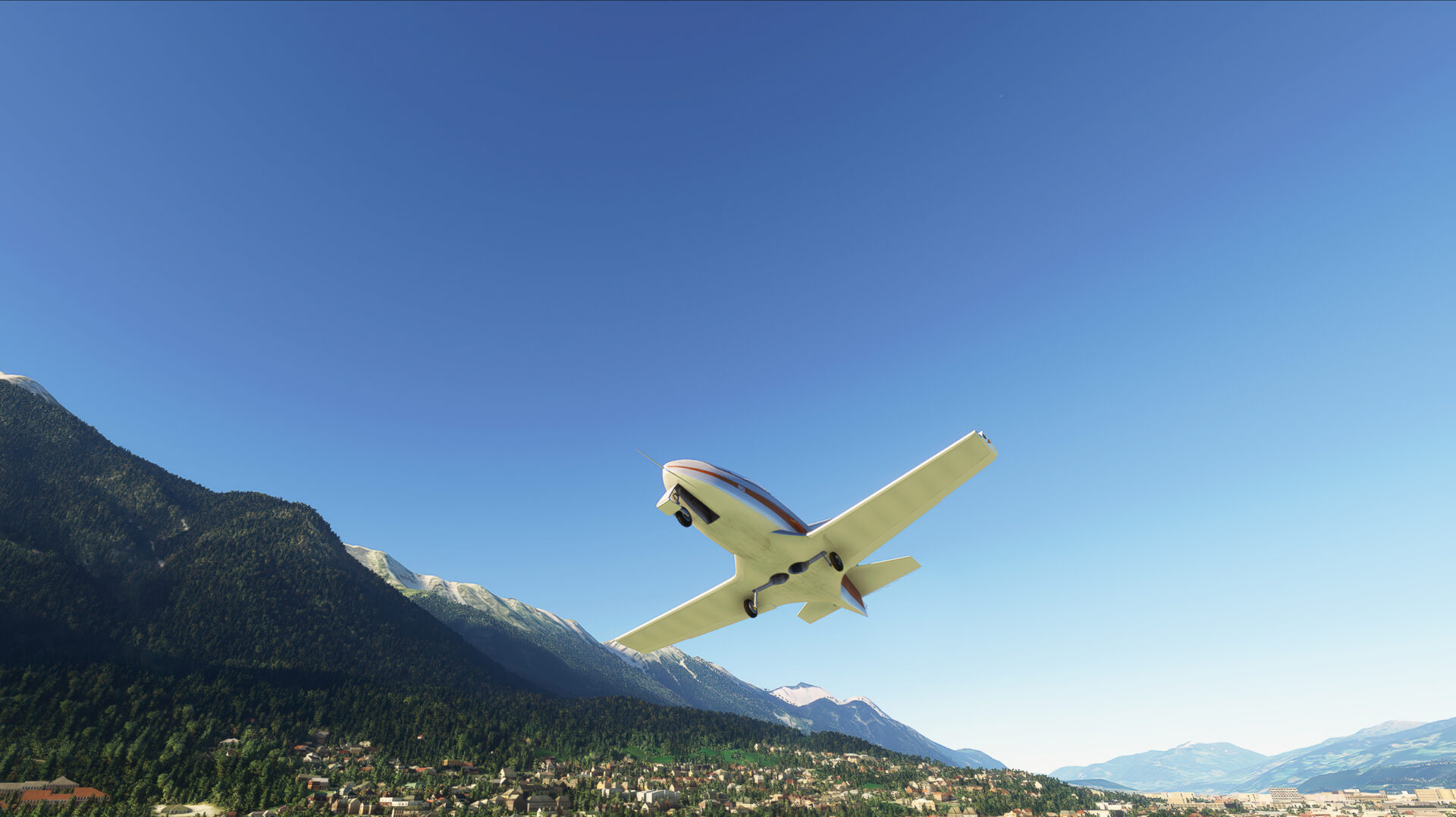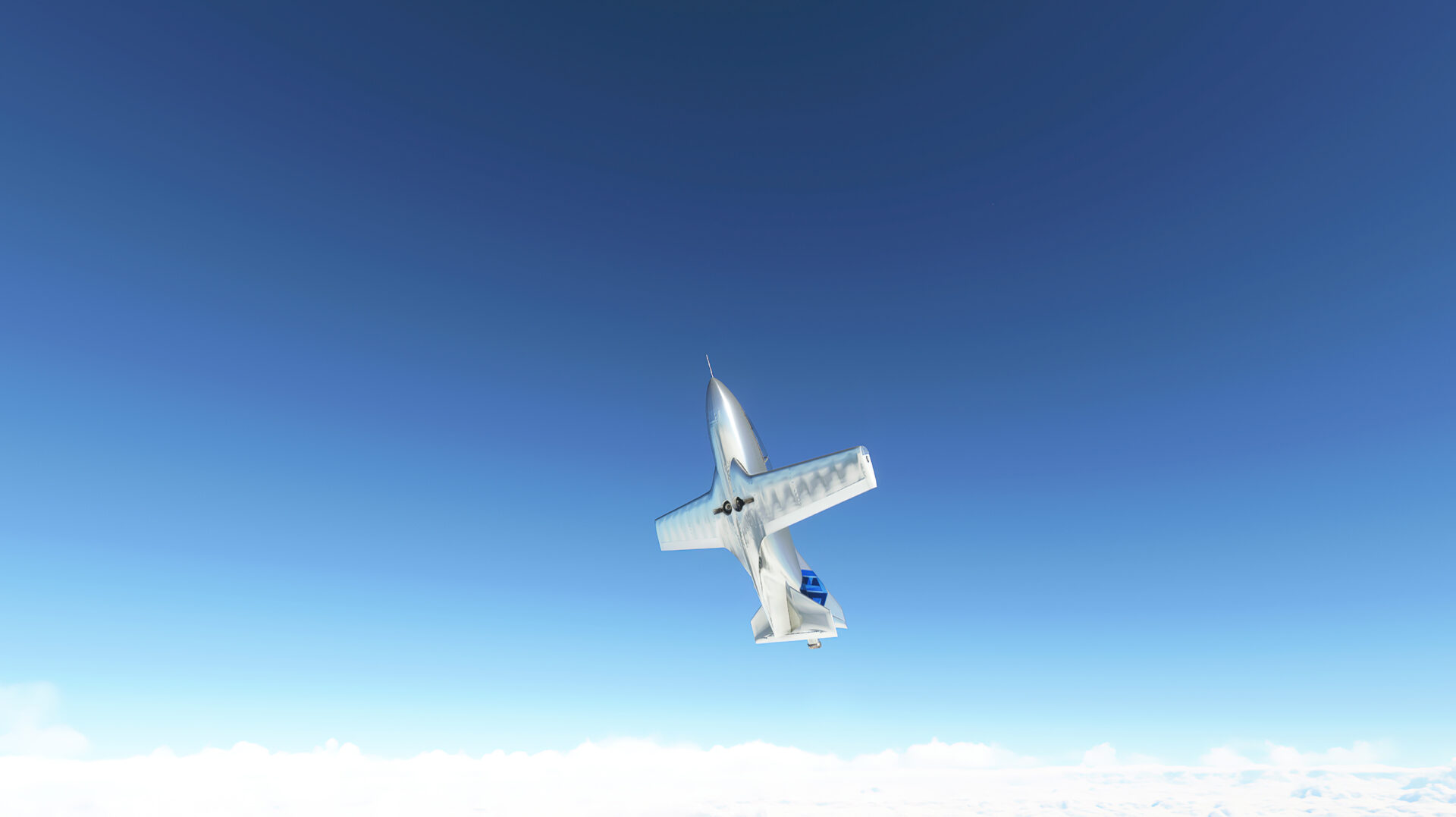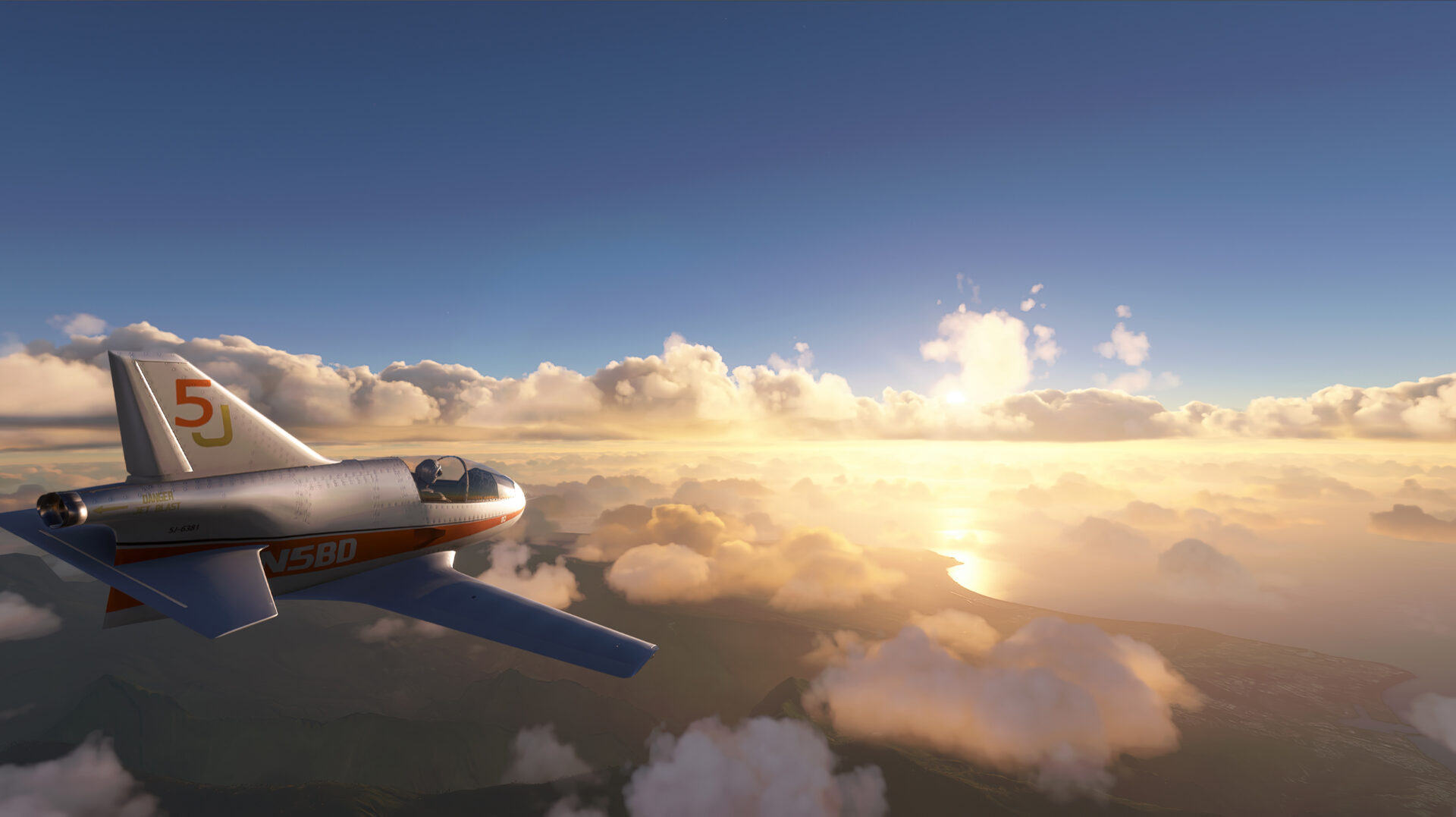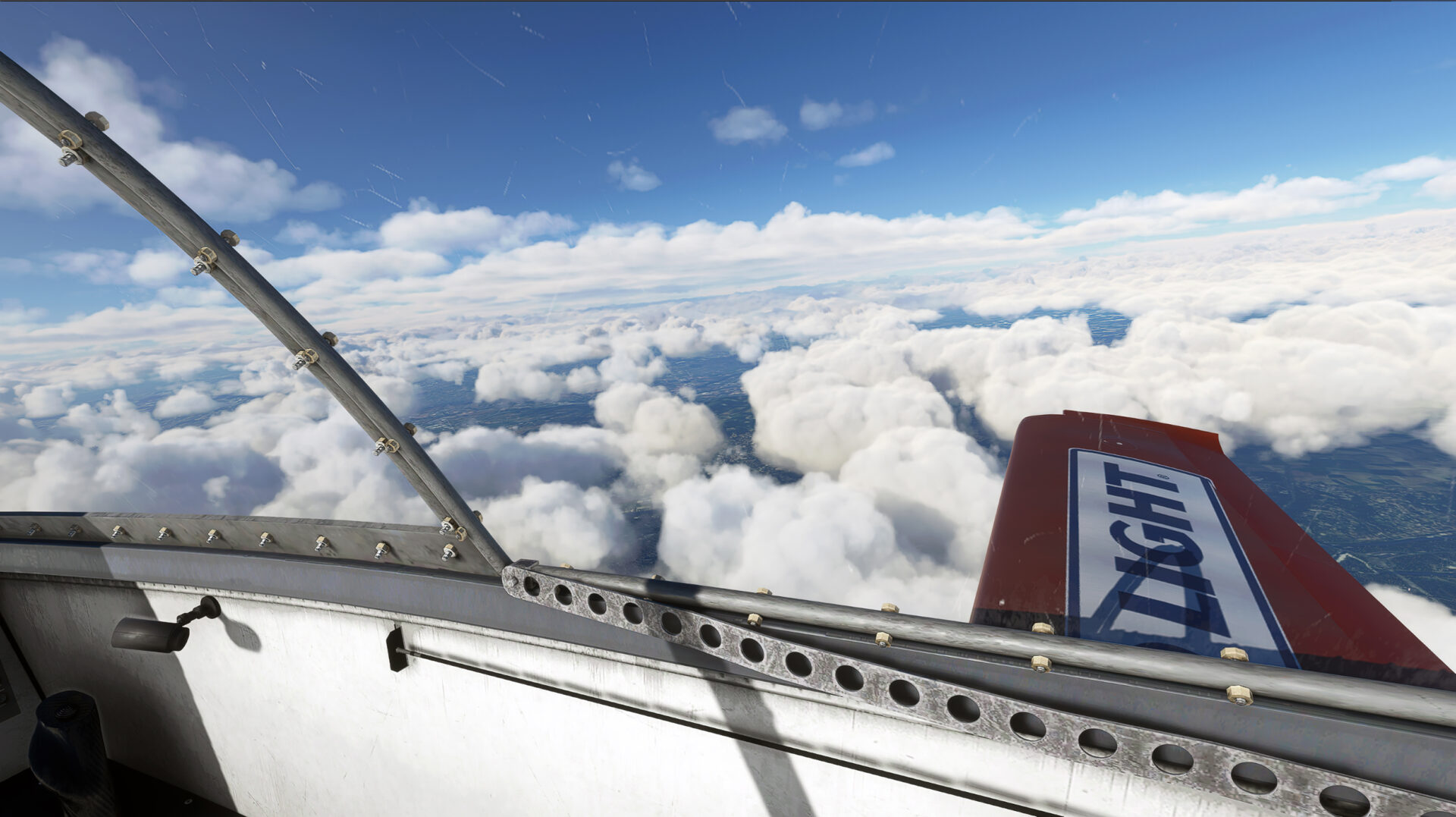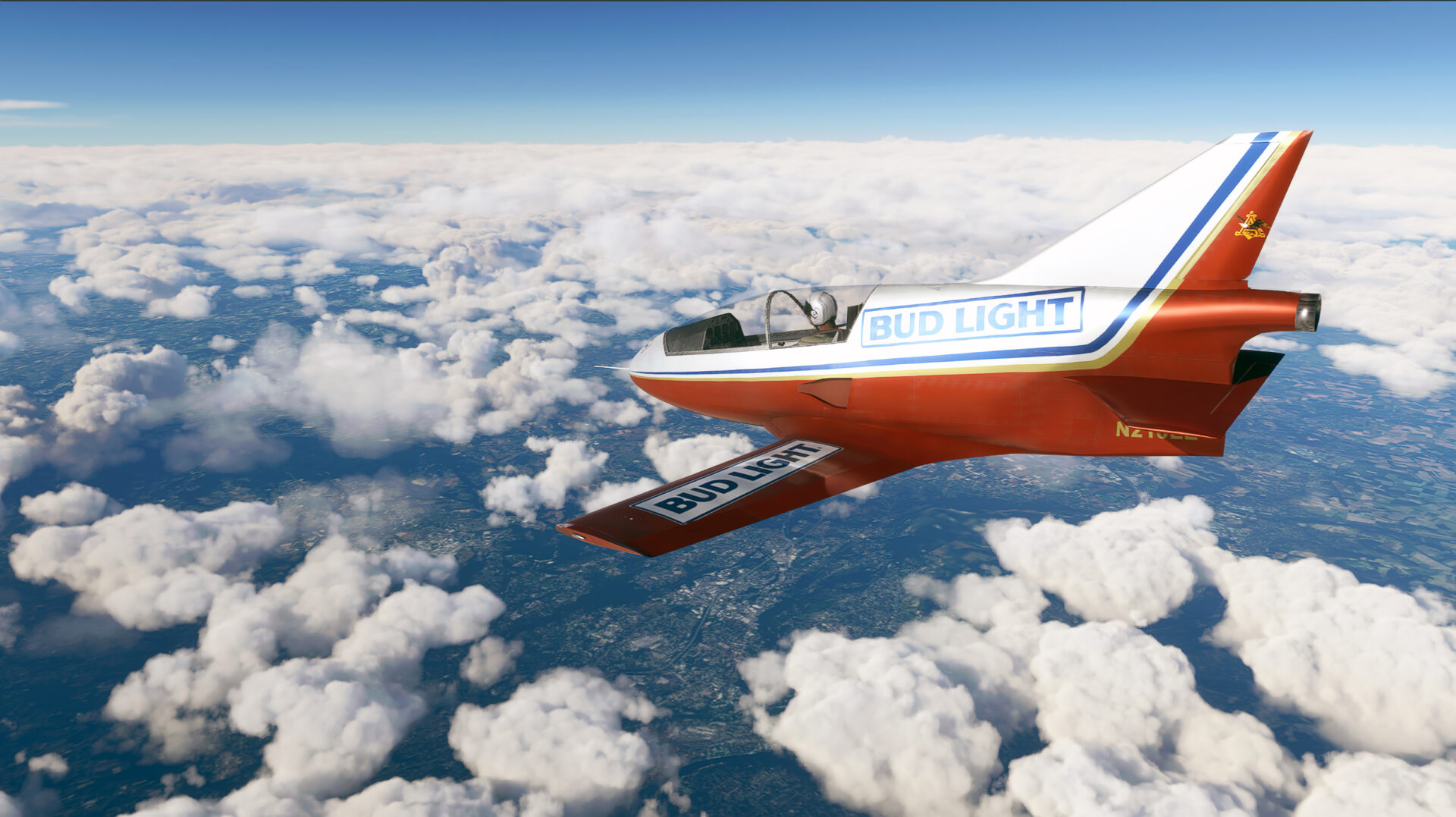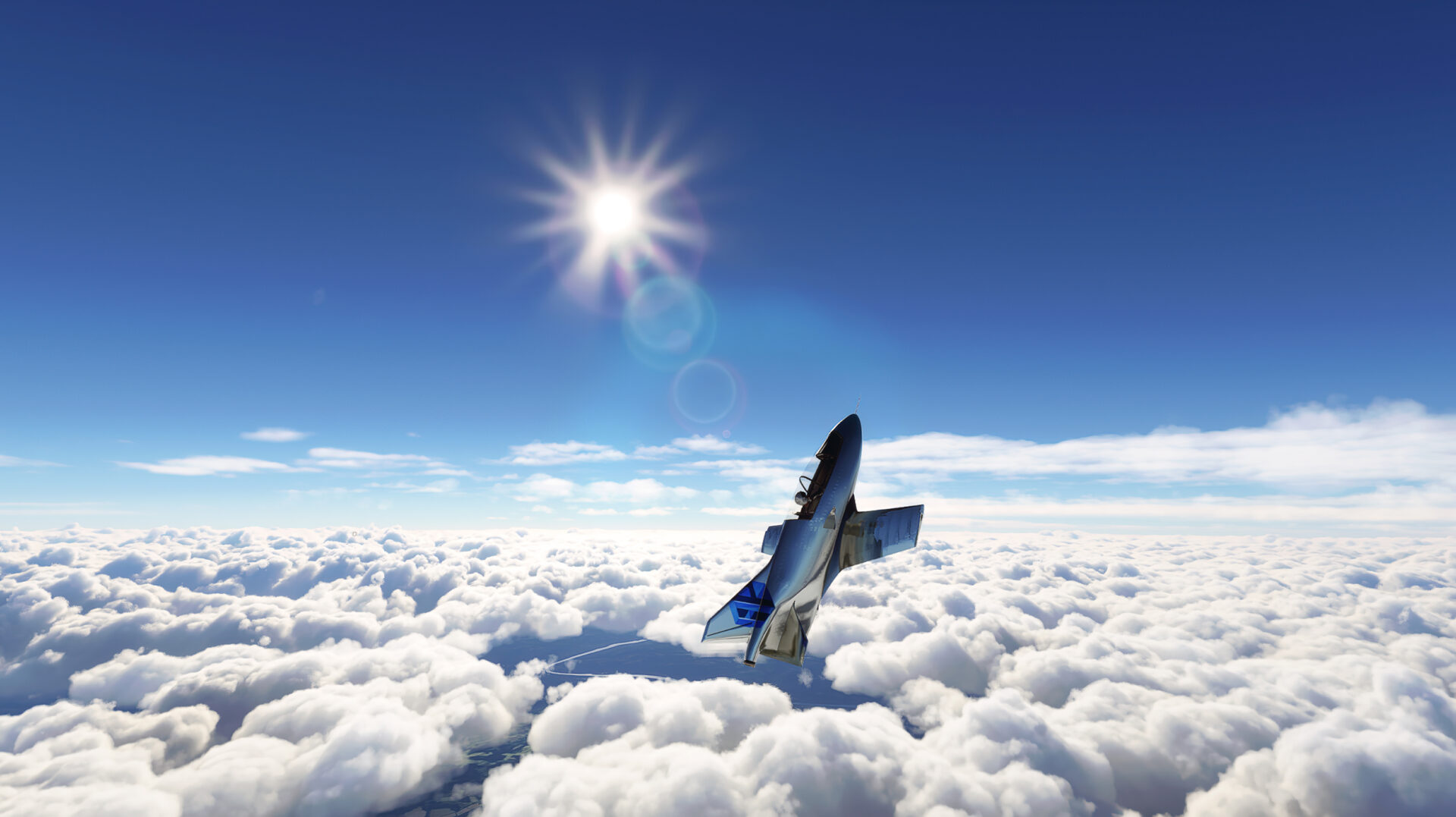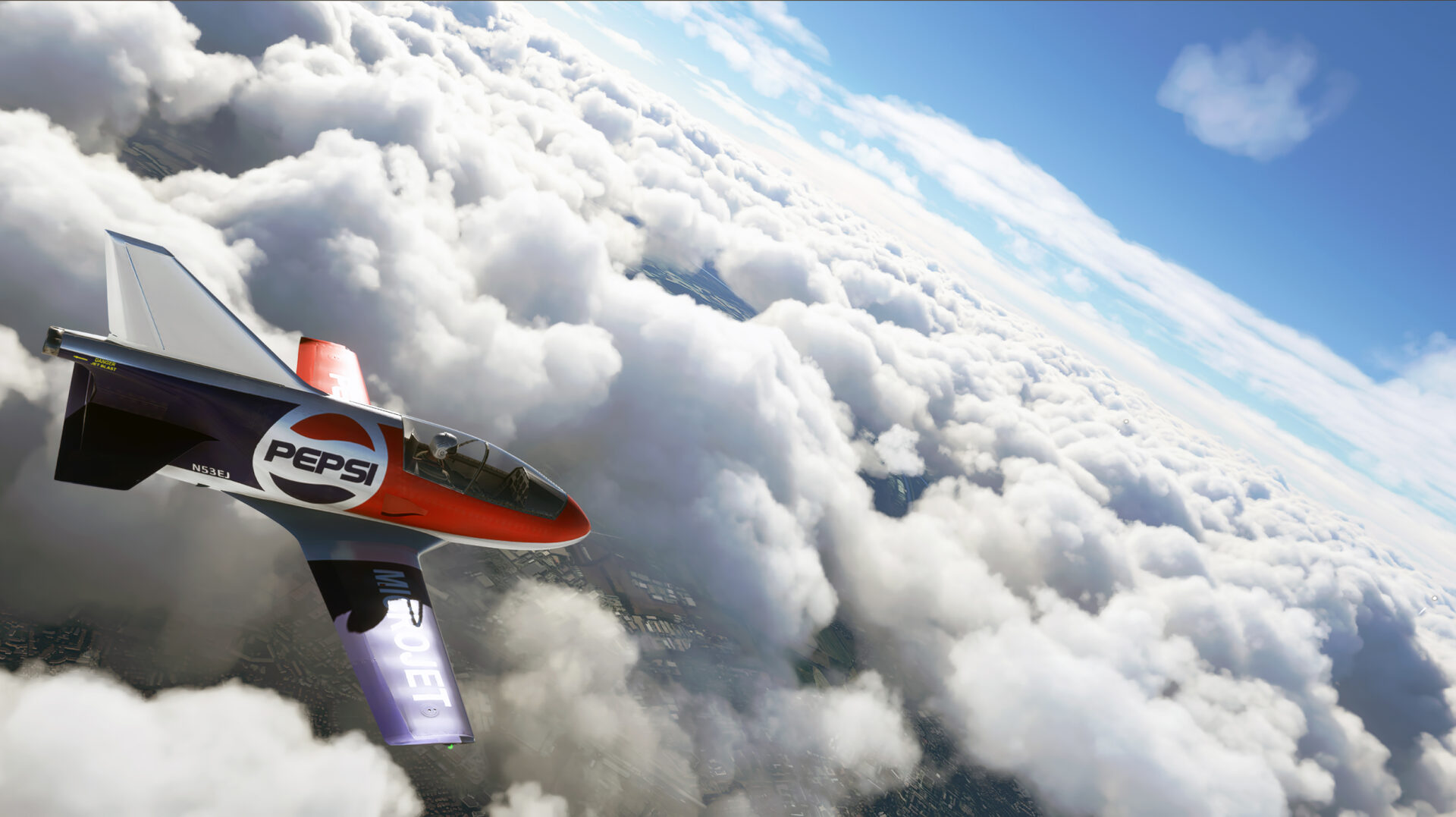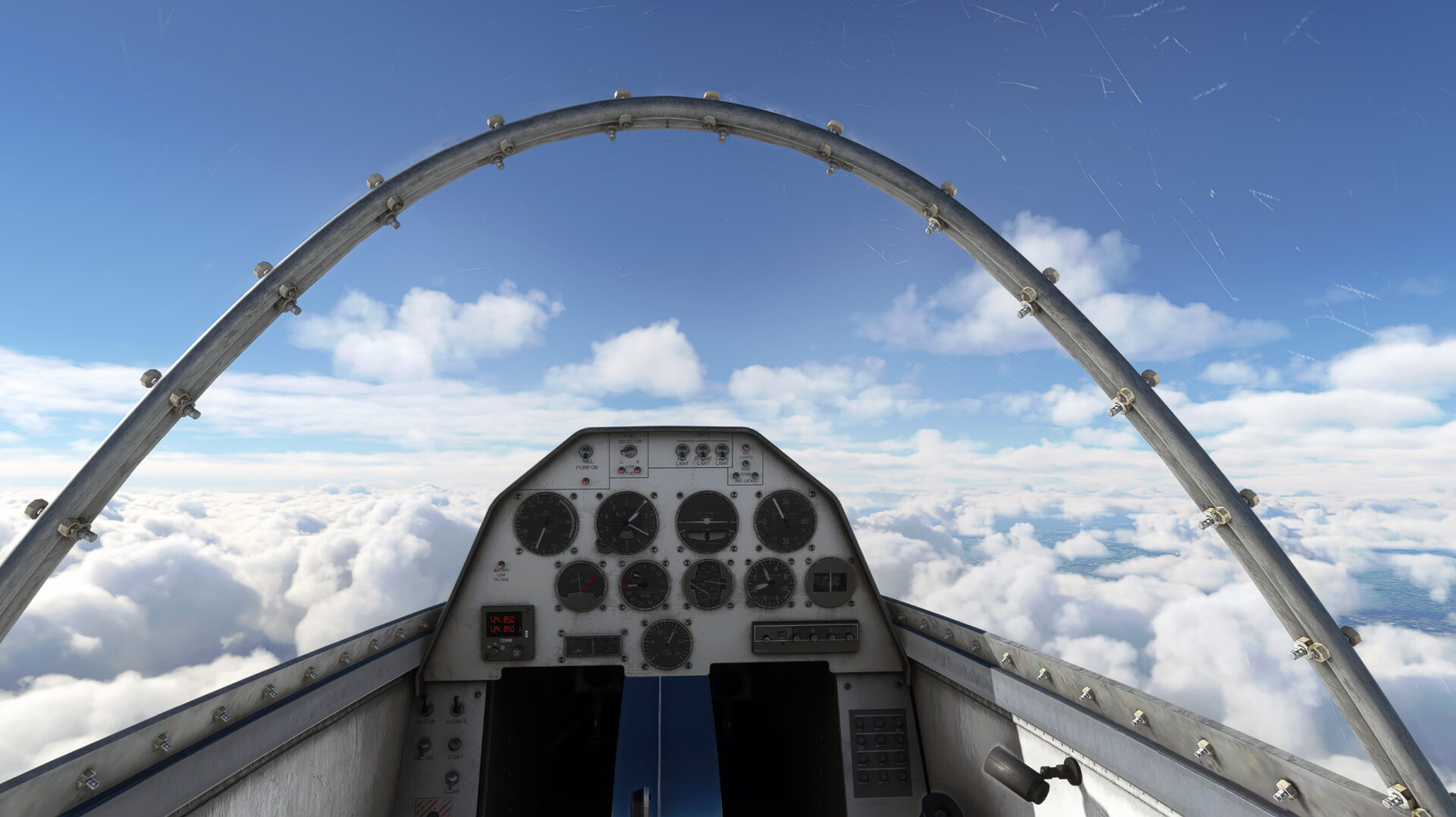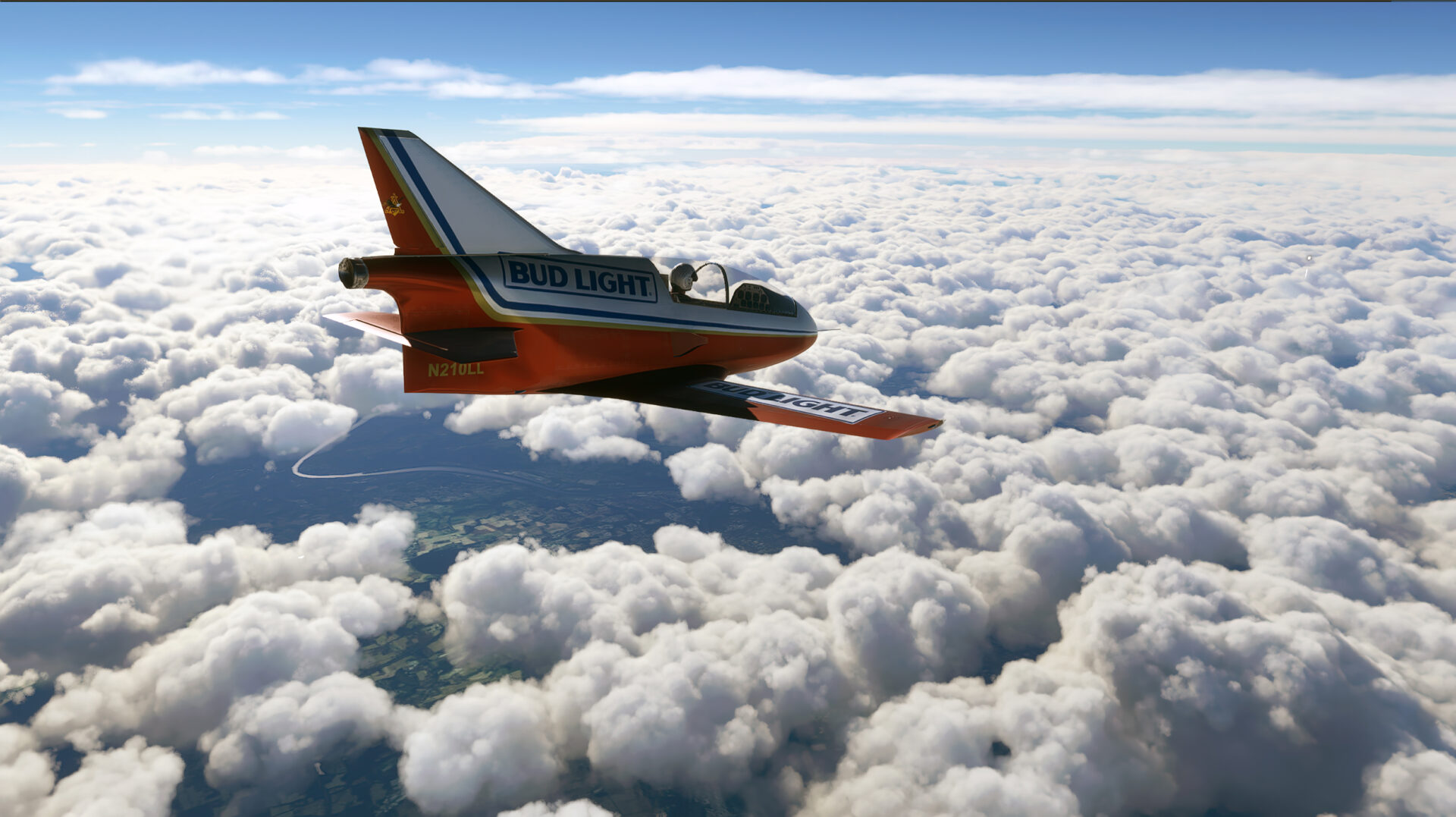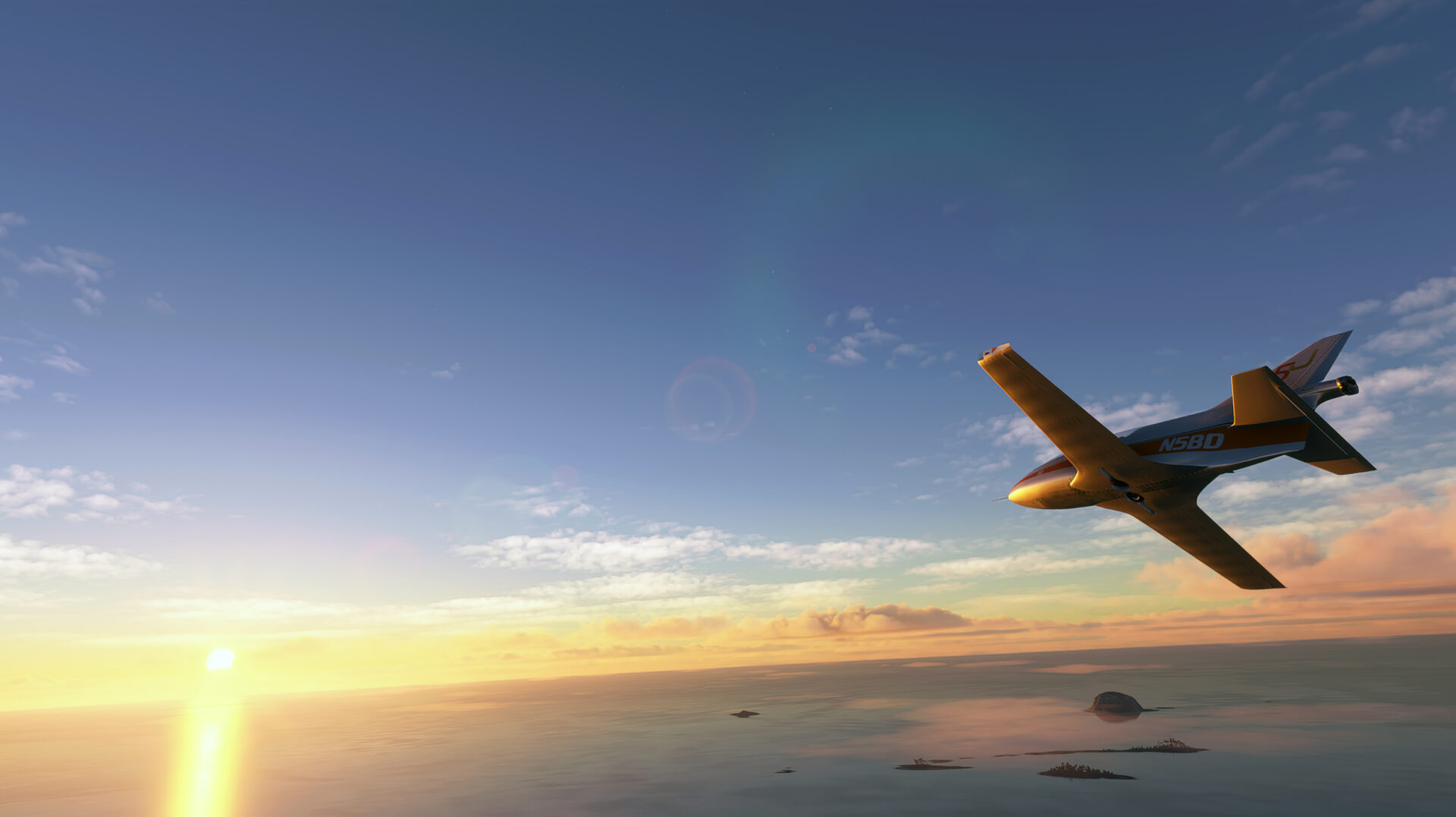 Moving on to upcoming add-ons, PilotPlus released a trailer of its Bristol Airport (EGGD) in the UK, which we also learn will be released tomorrow.
Sticking to videos, we get one from NZA Simulations, providing the first animated look at Christchurch Airport (NZCH) in New Zealand.
Moving on to screenshots, the Airbus H145 helicopter by Hype Performance Group is getting close to its early access release, and below you can take a look at the cockpit.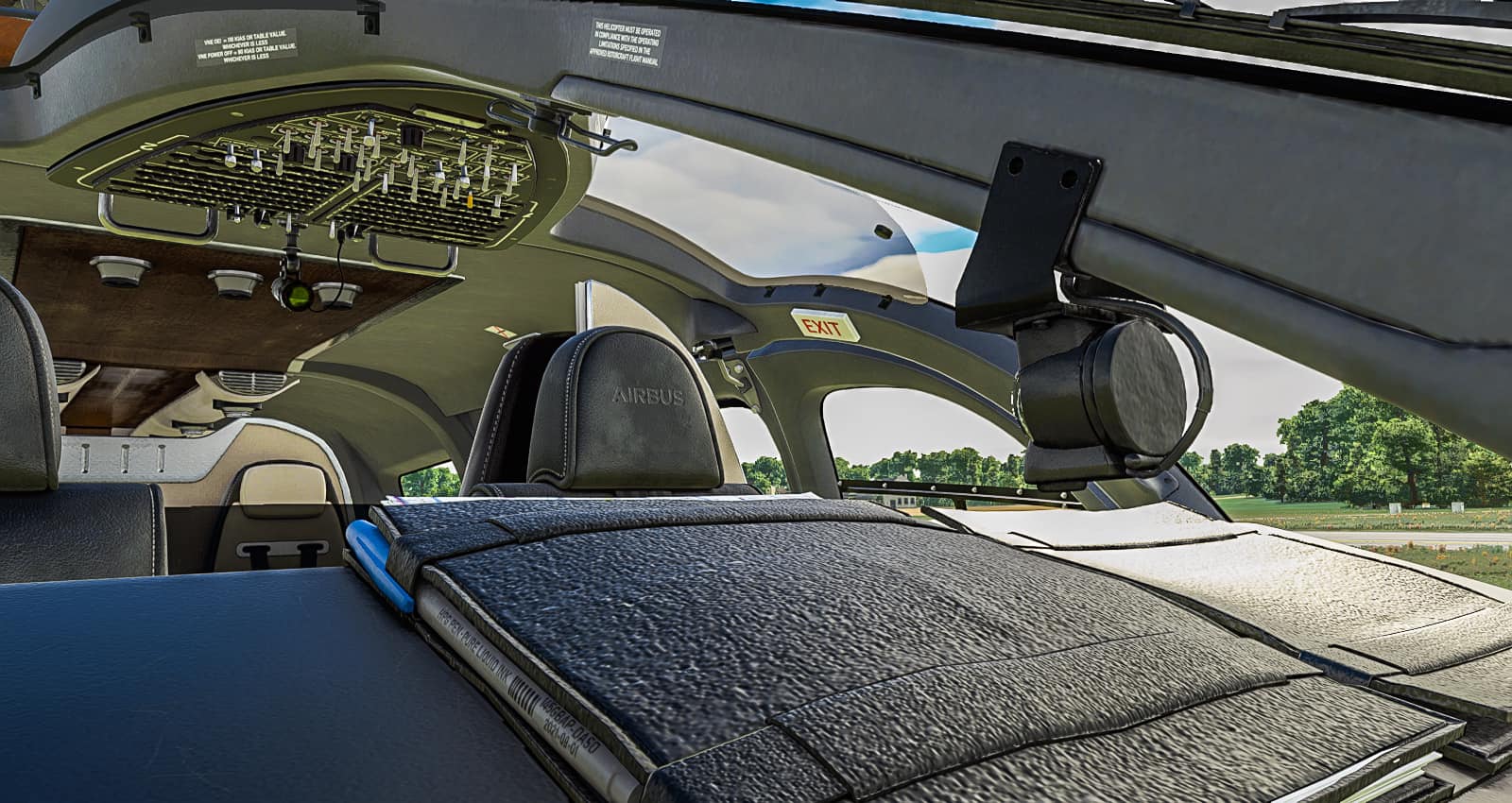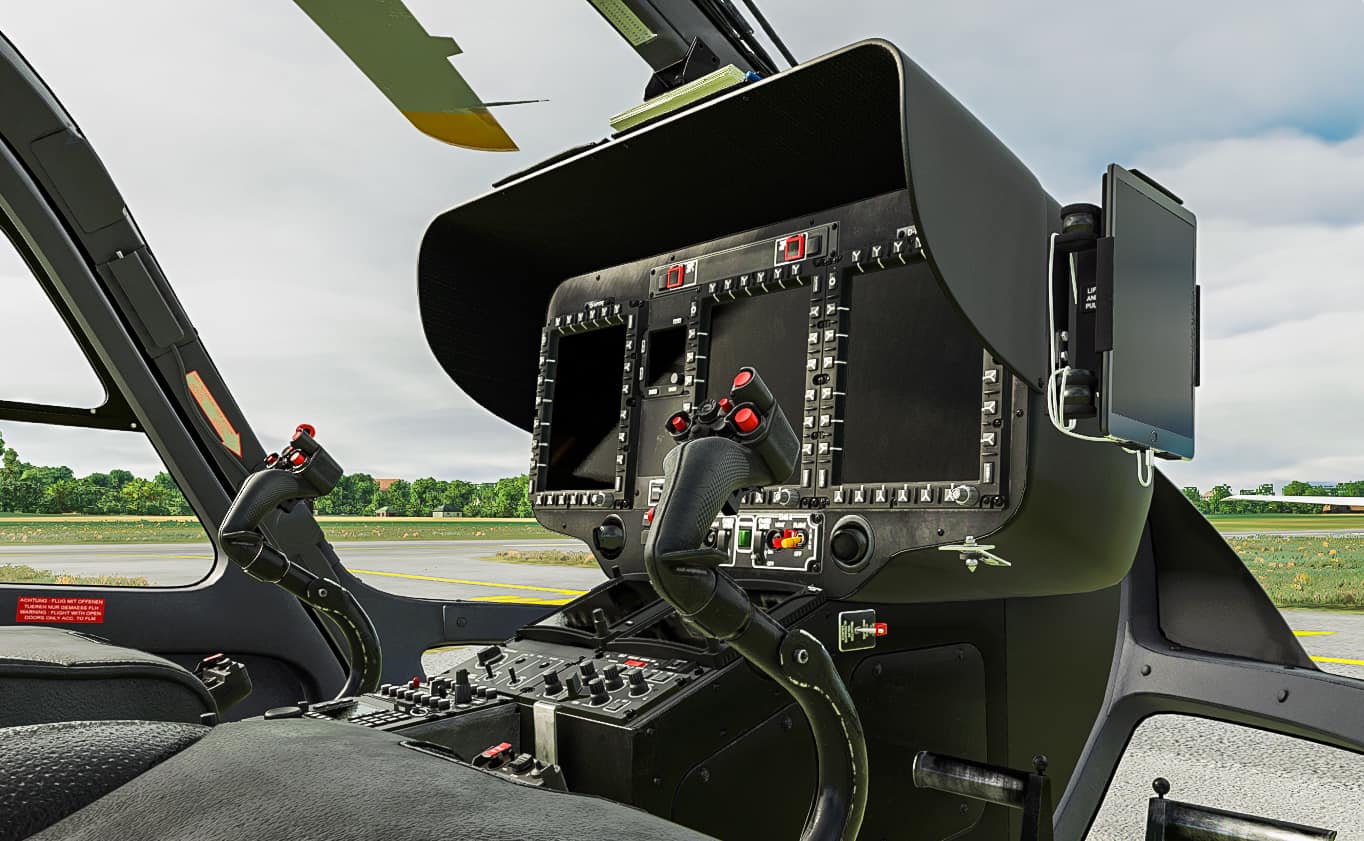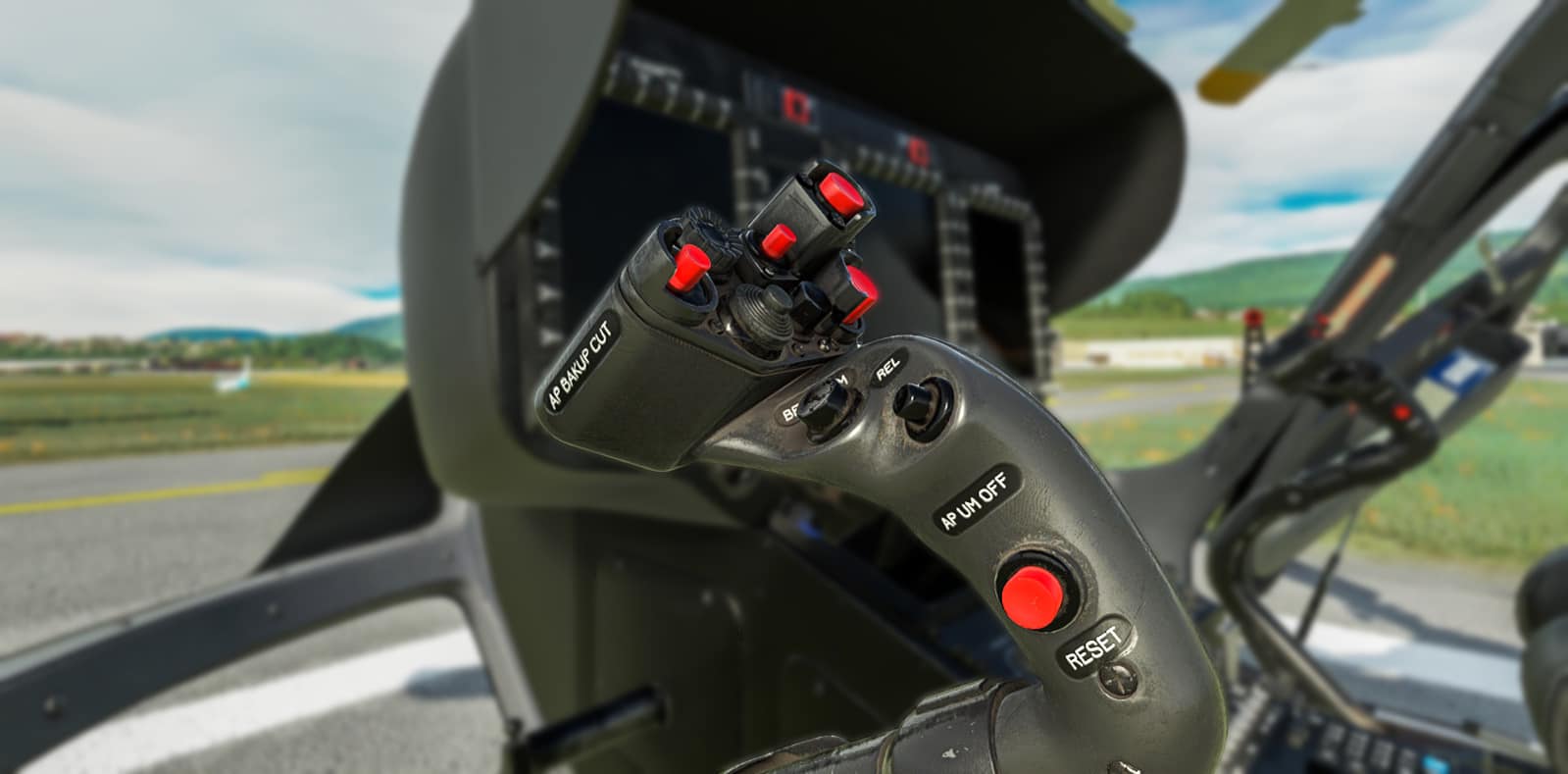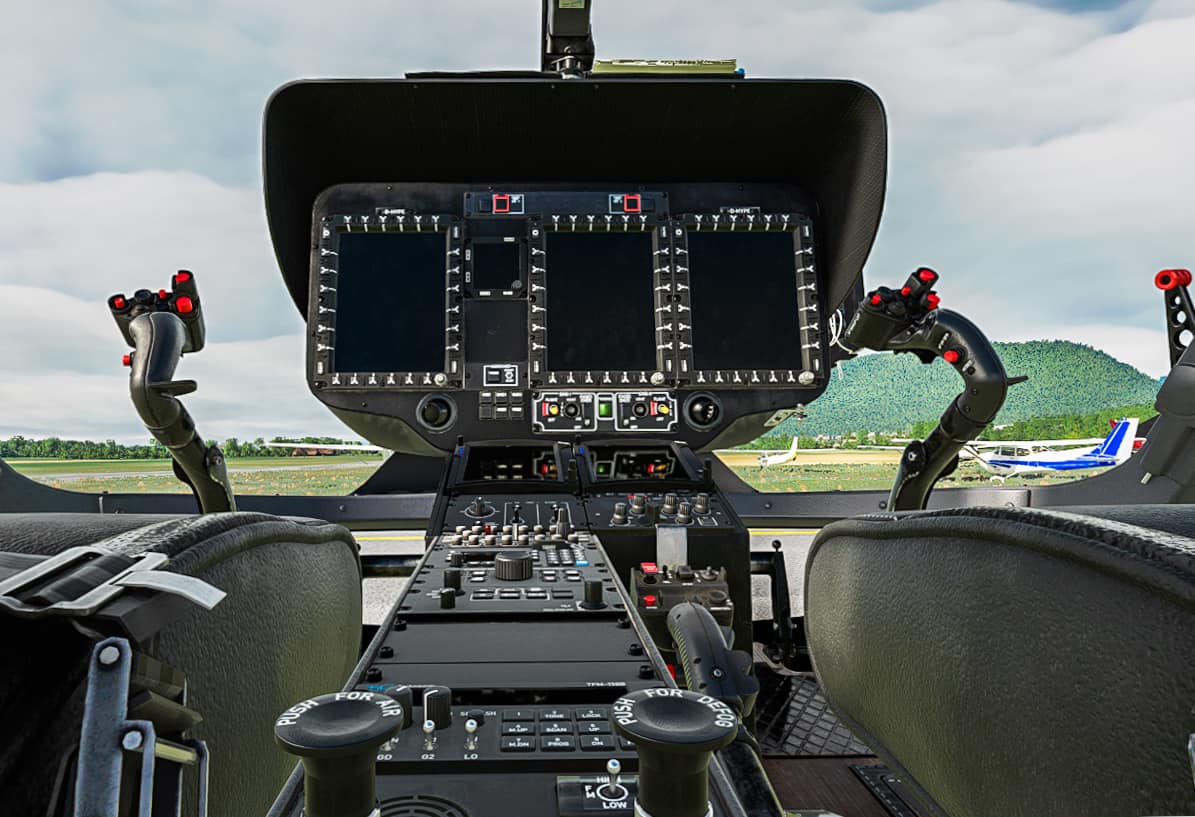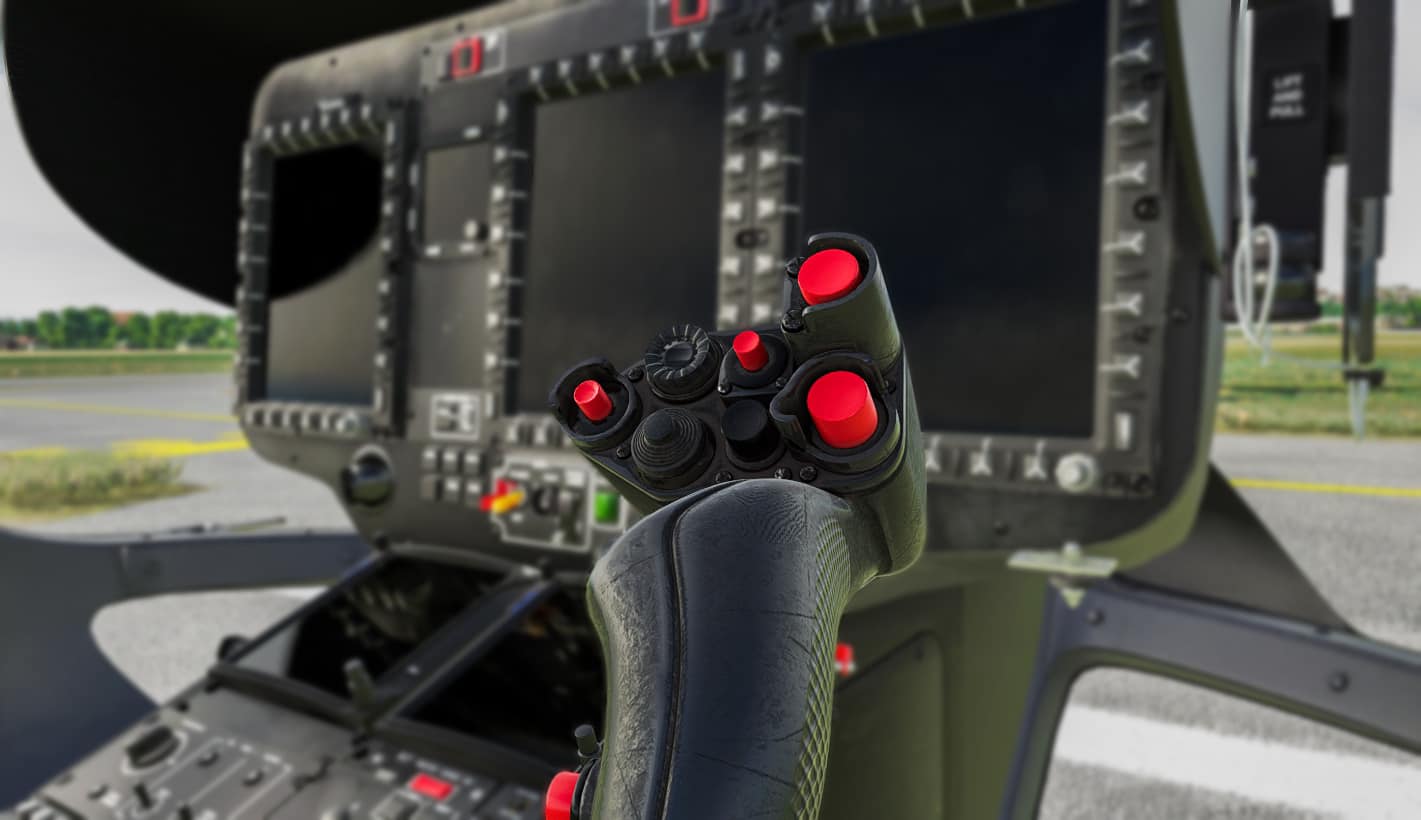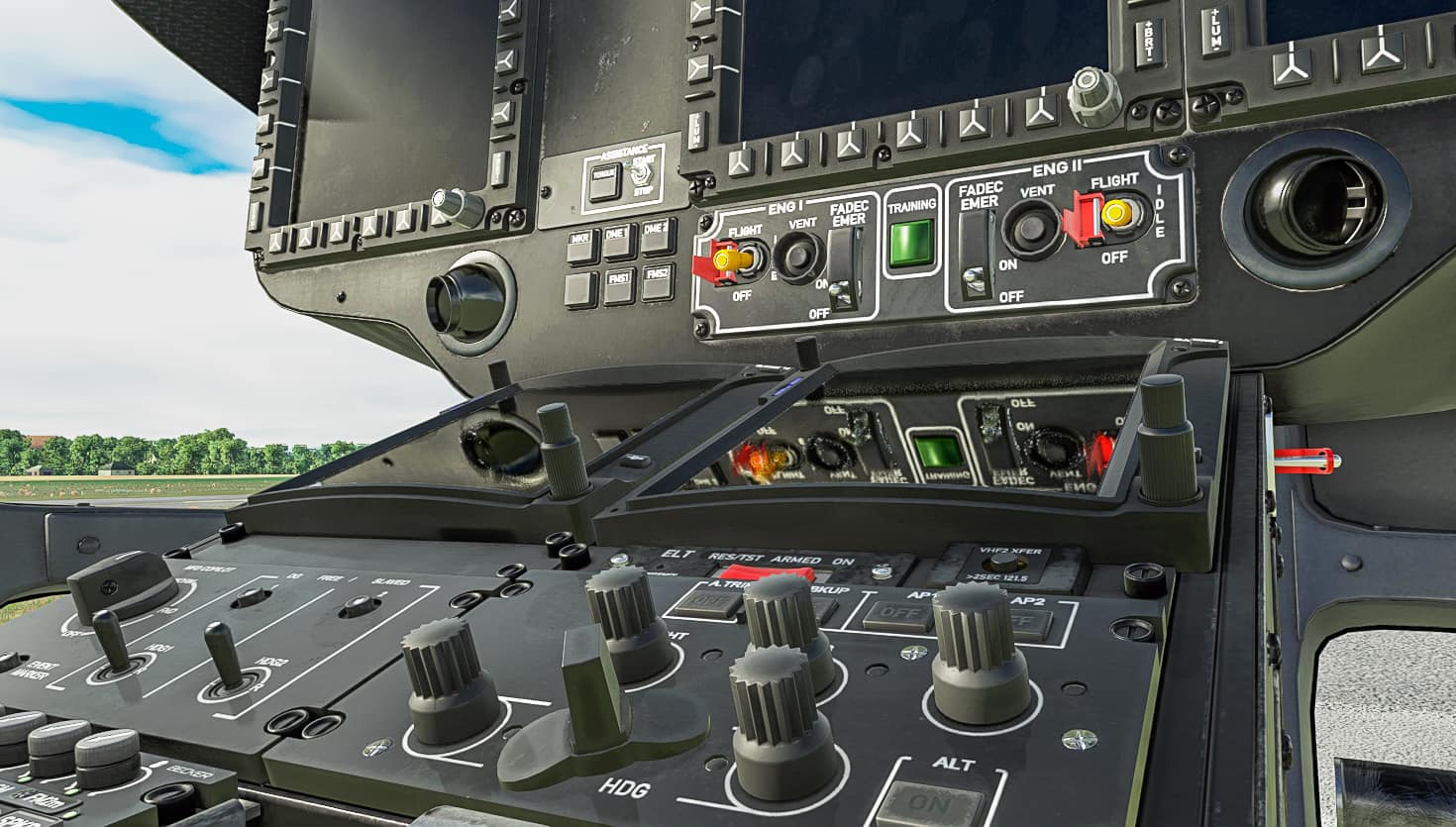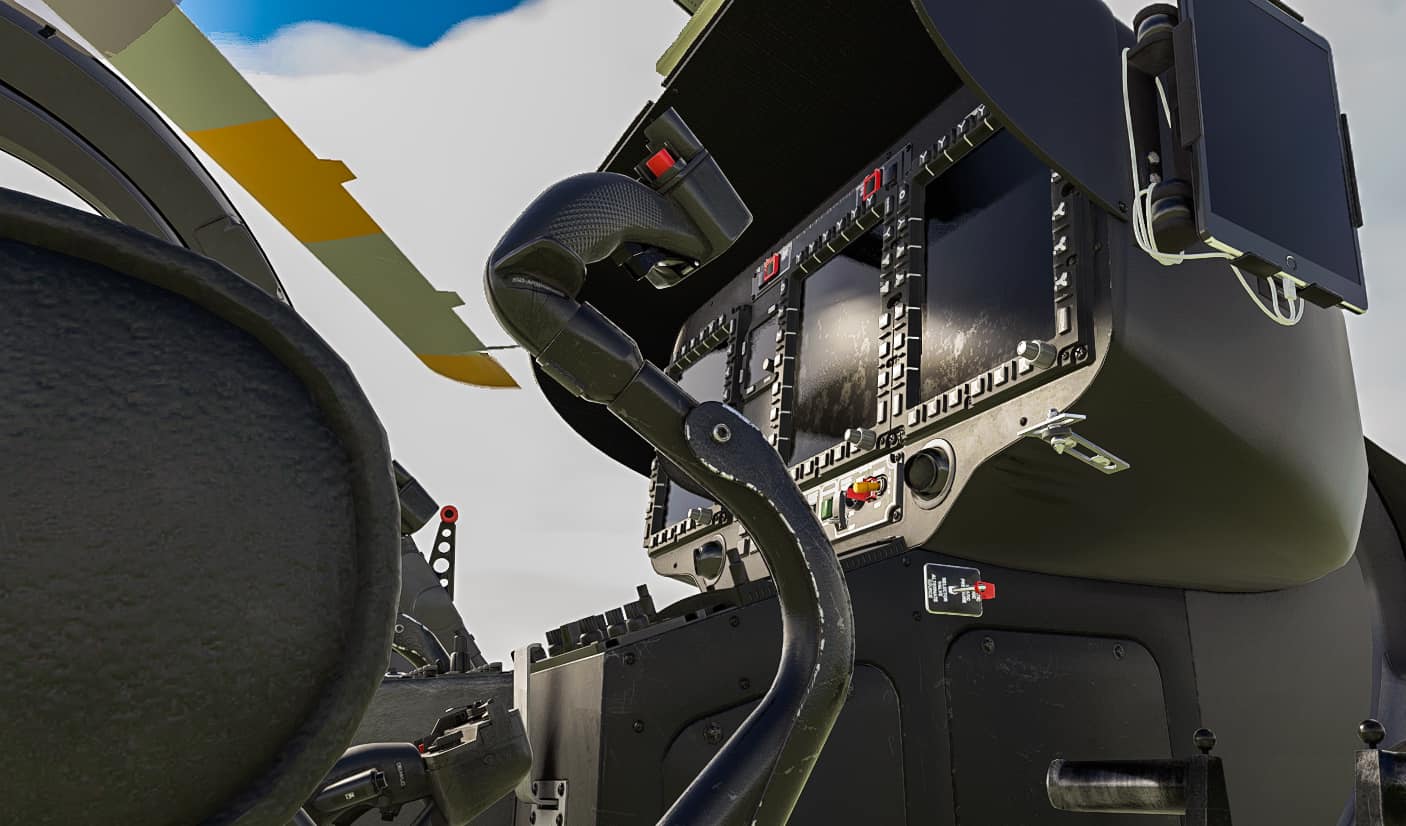 Tailstrike Designs provided a new look at its Bergamo Orio al Serio International Airport (LIME) in Italy.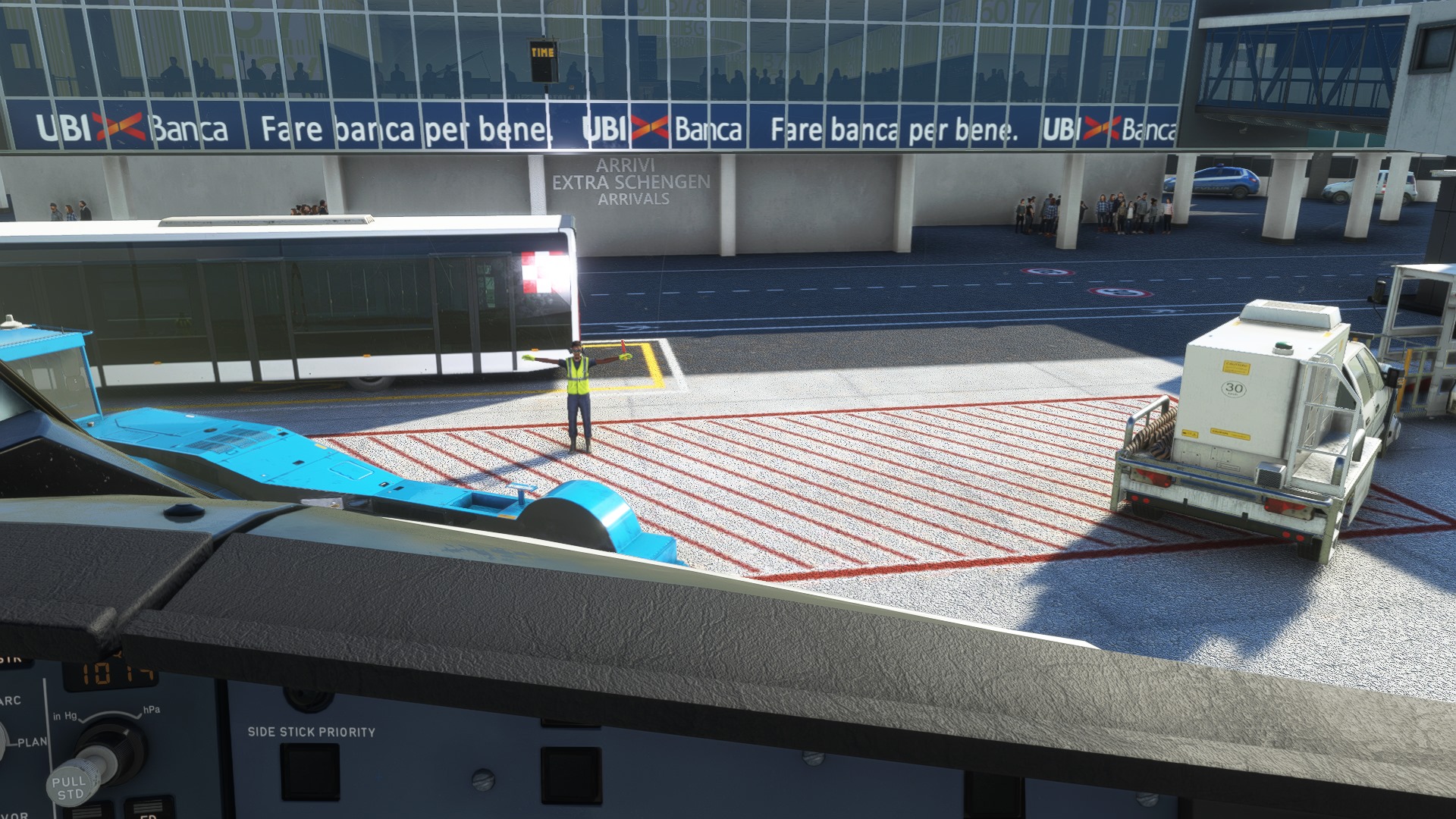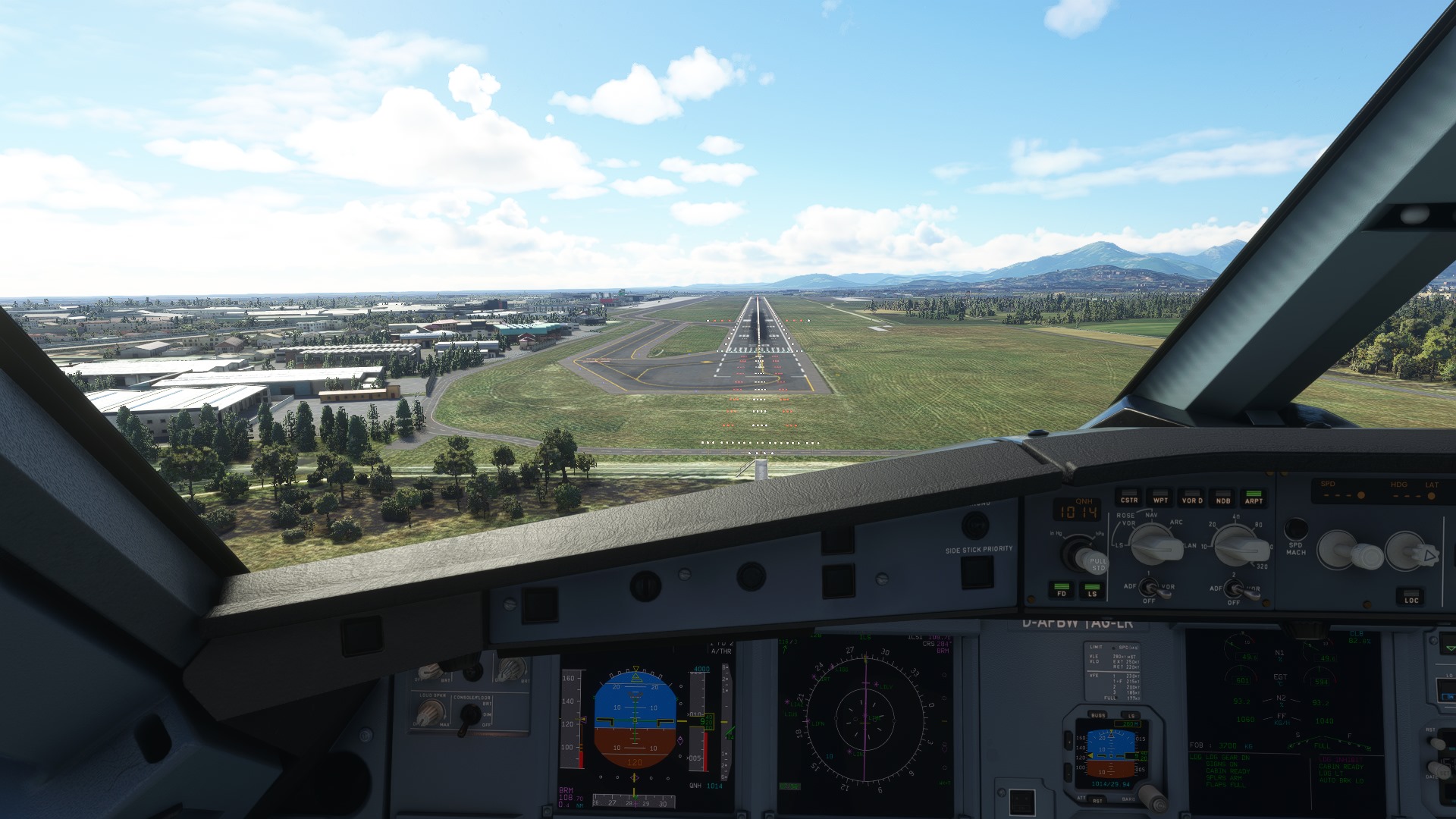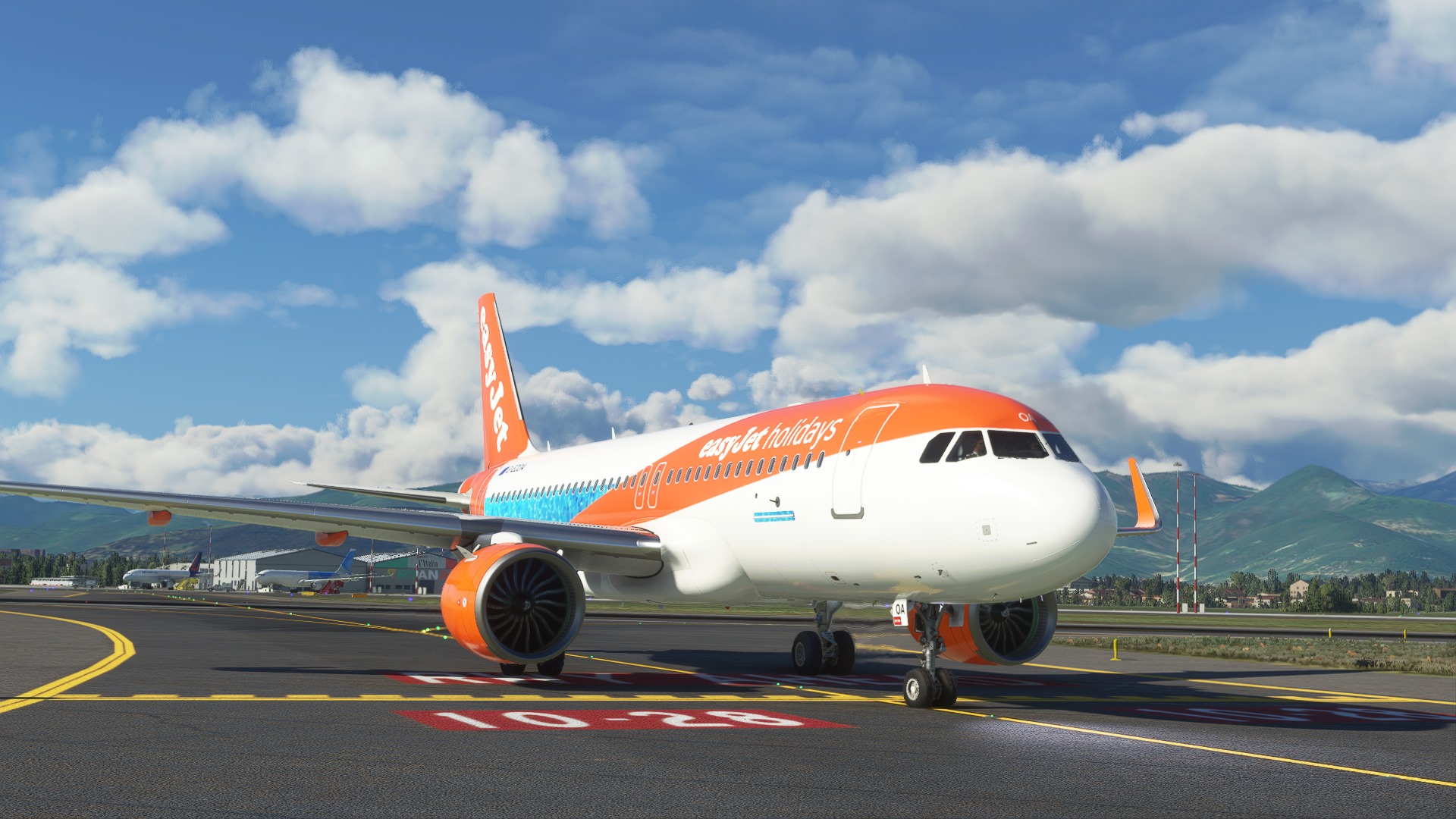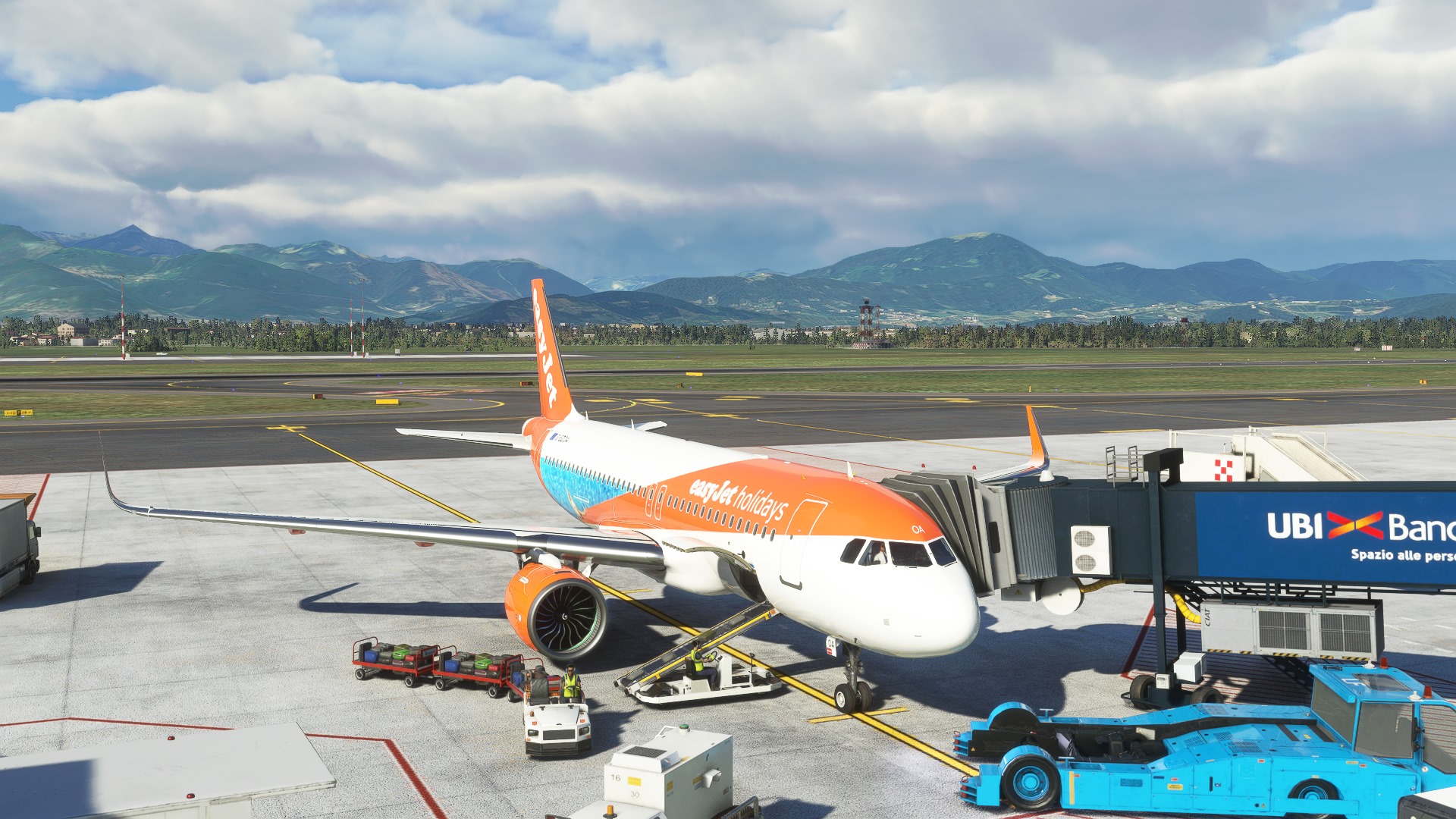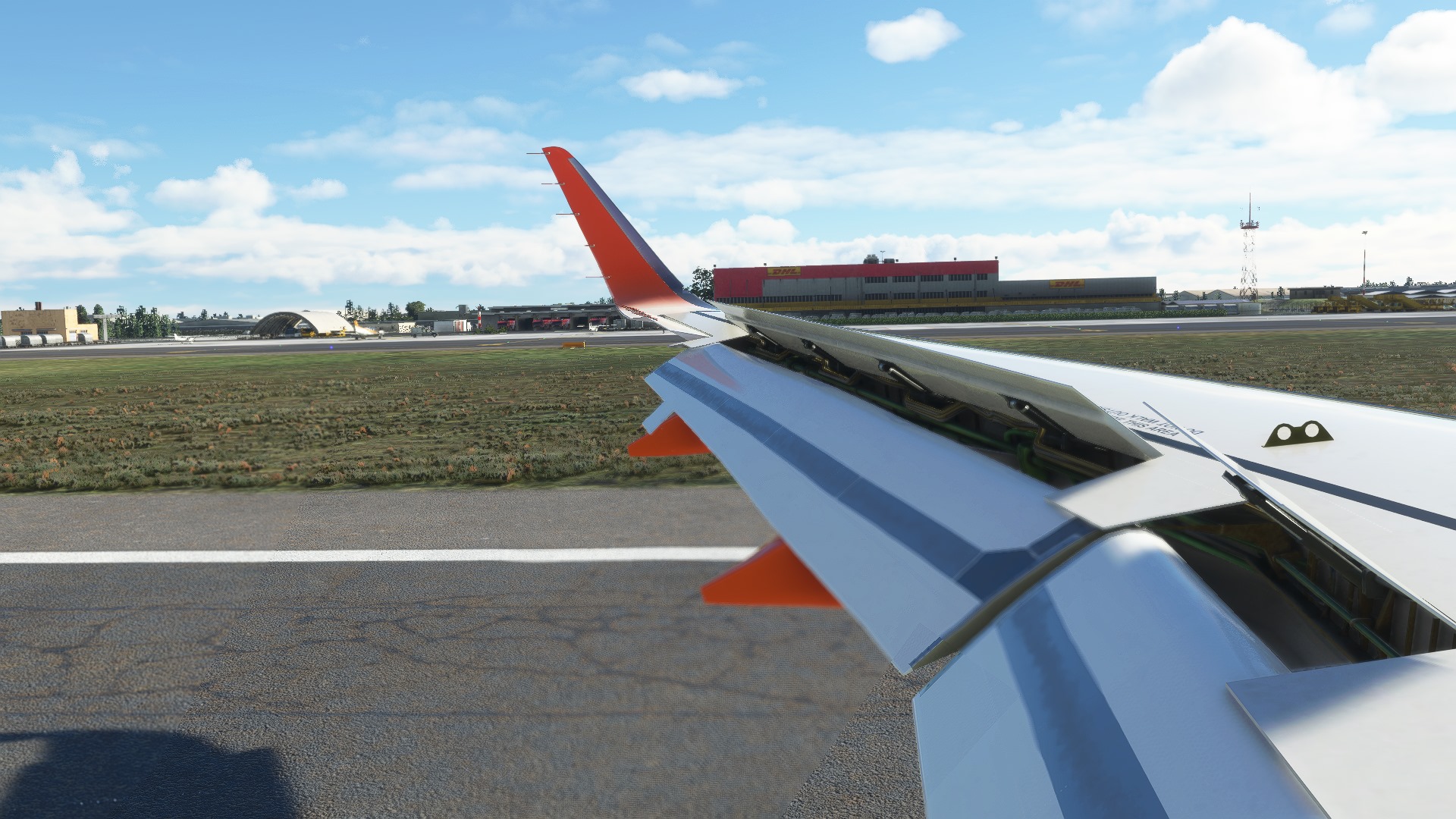 TDM Scenery Design showcased the upcoming Santiago de Compostela Airport (LEST) in Spain, also letting us know that the airport will be released in September and will be priced at €12,49 plus applicable VAT.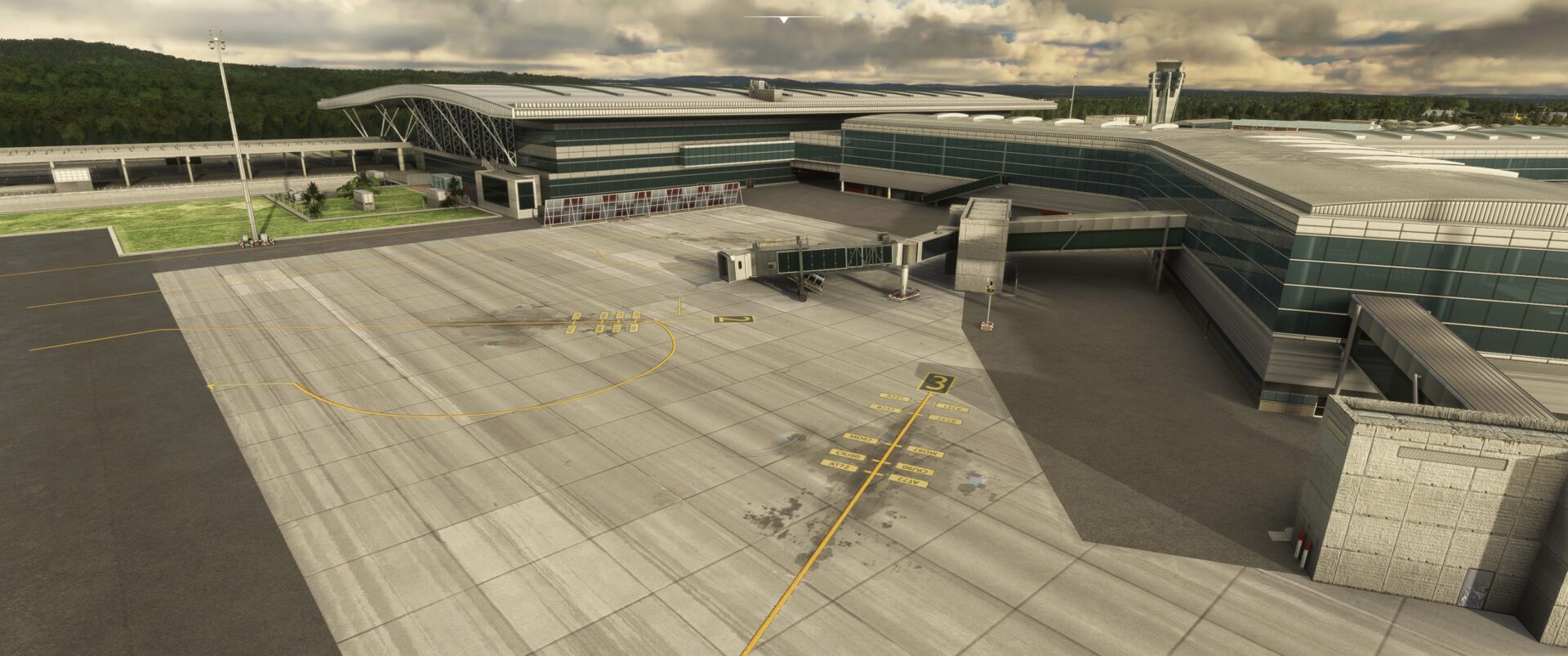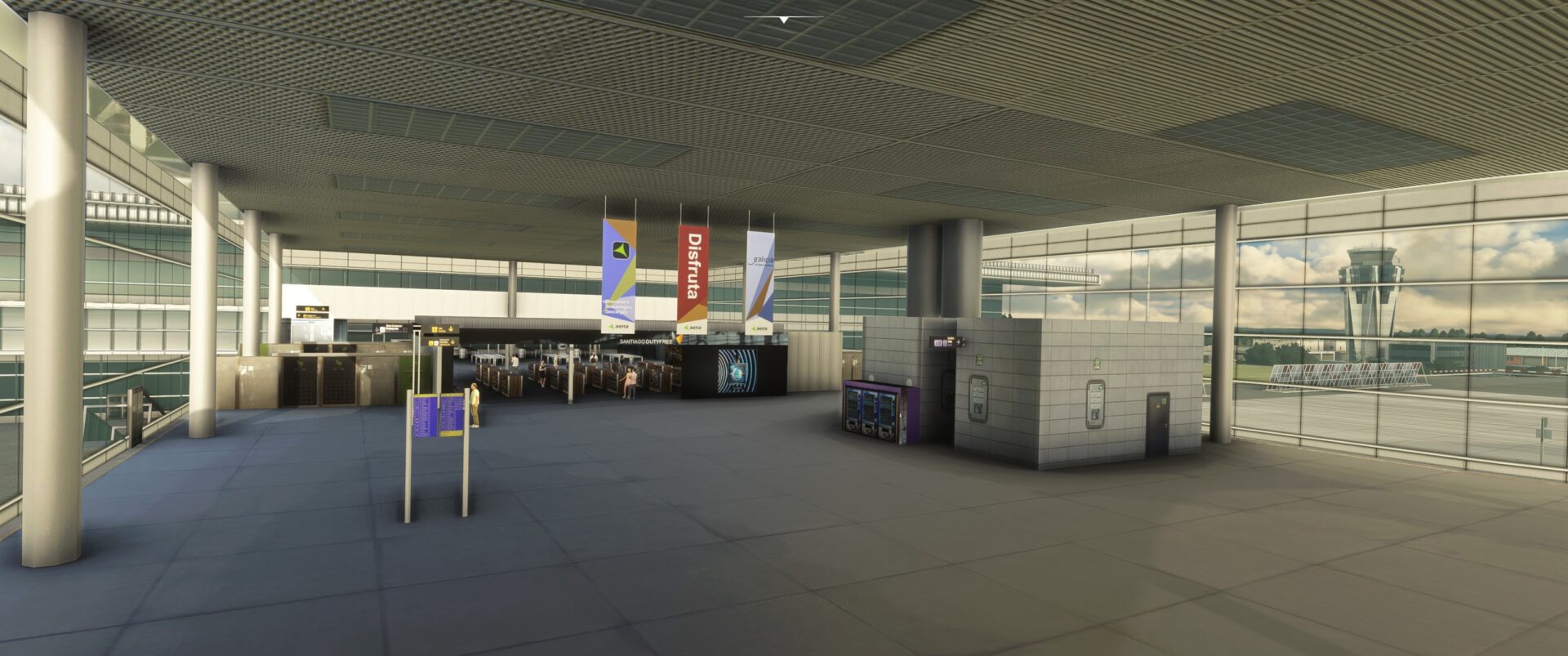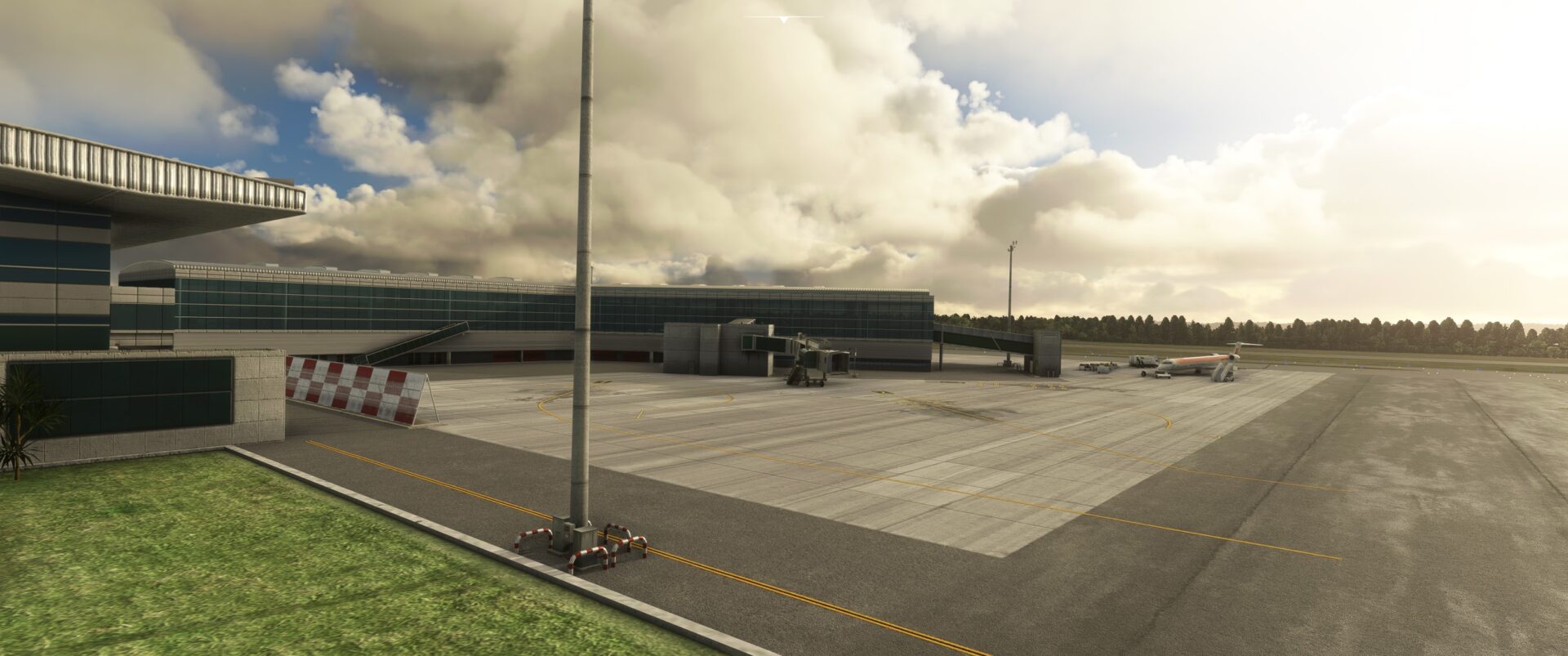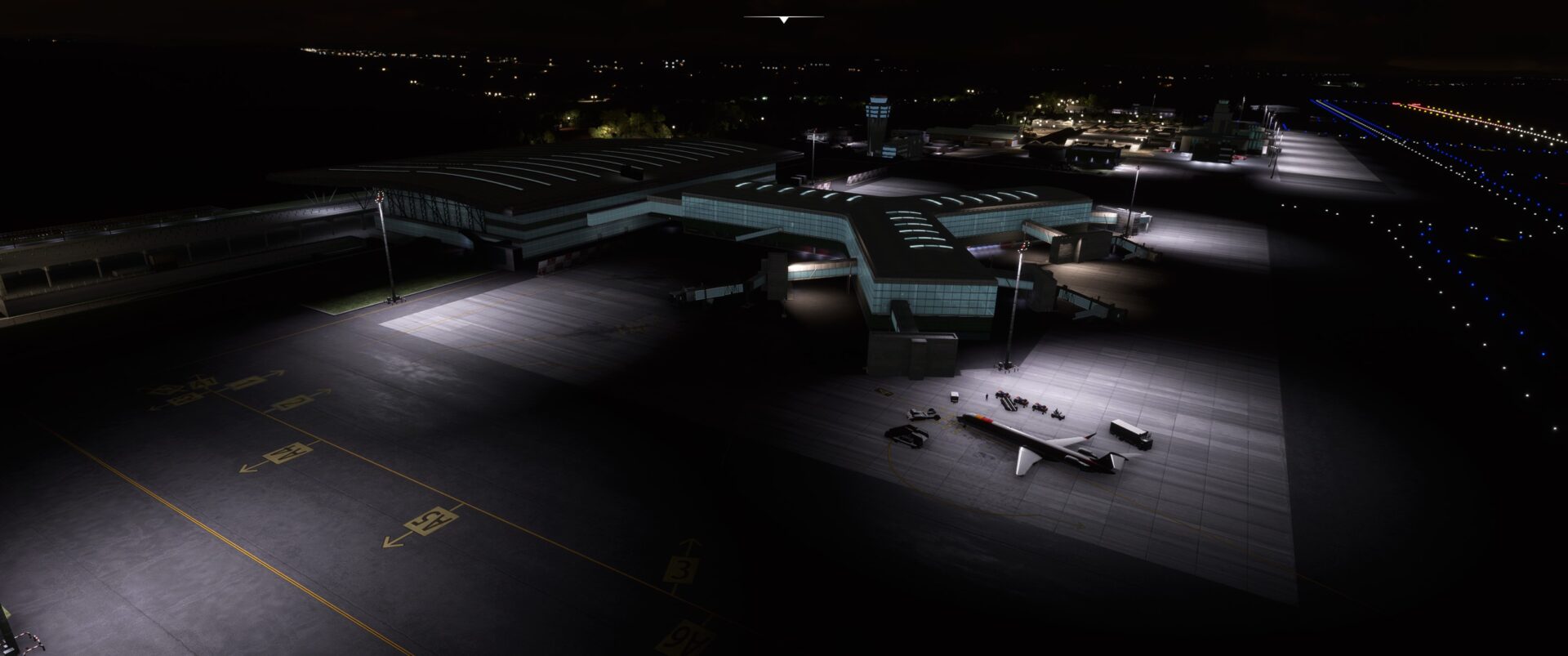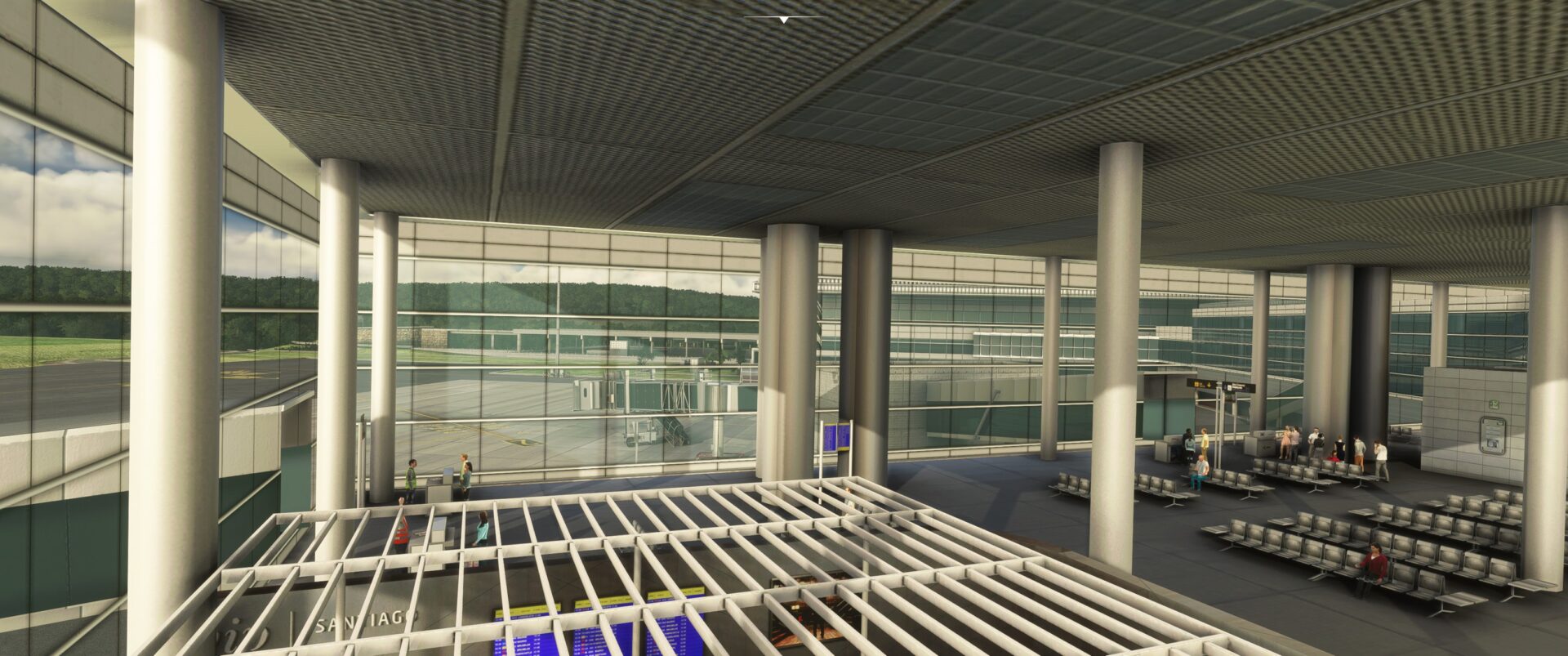 Drzewiecki Design also showcased the Atlantic hangar at its Chicago Midway International Airport (KMDW) in the United States.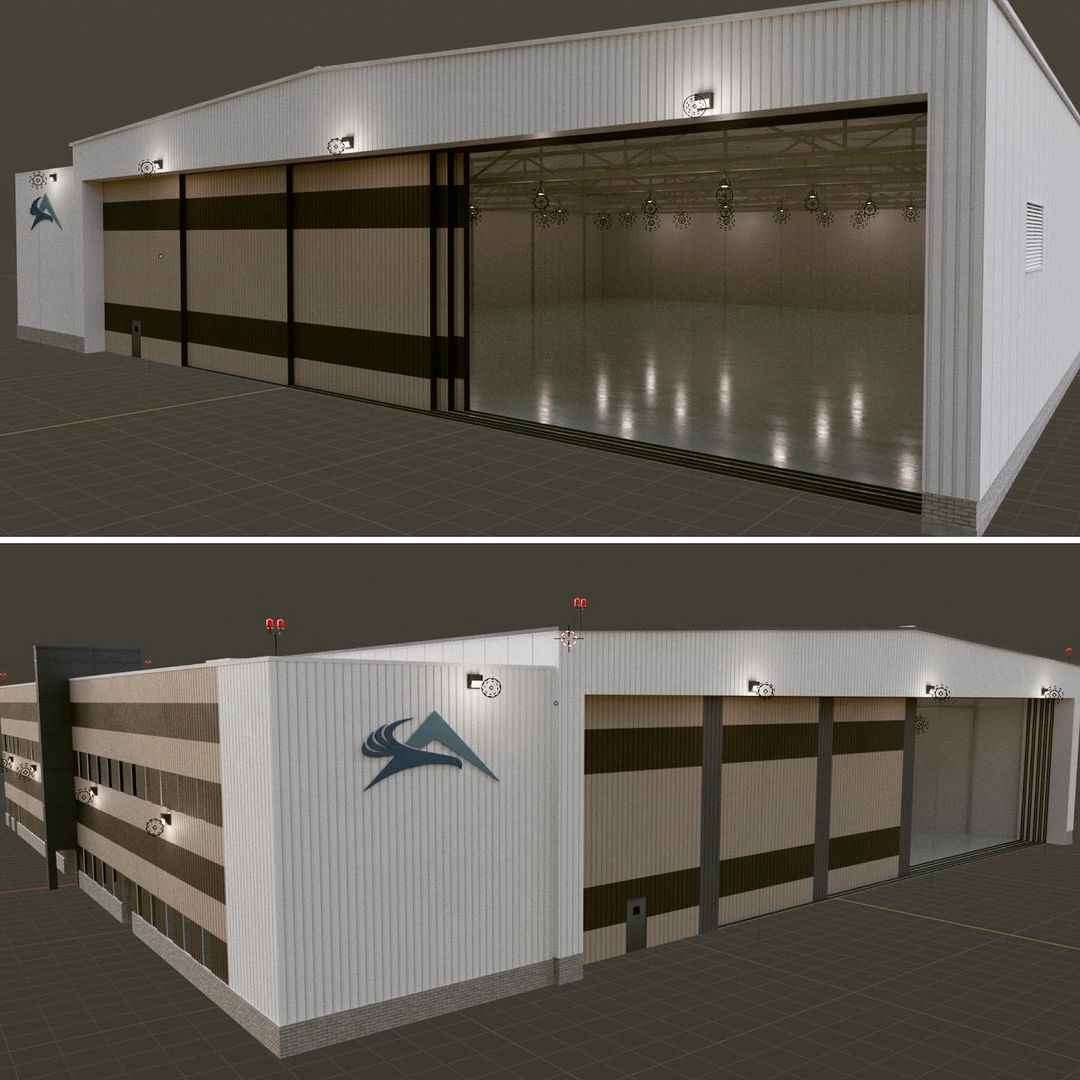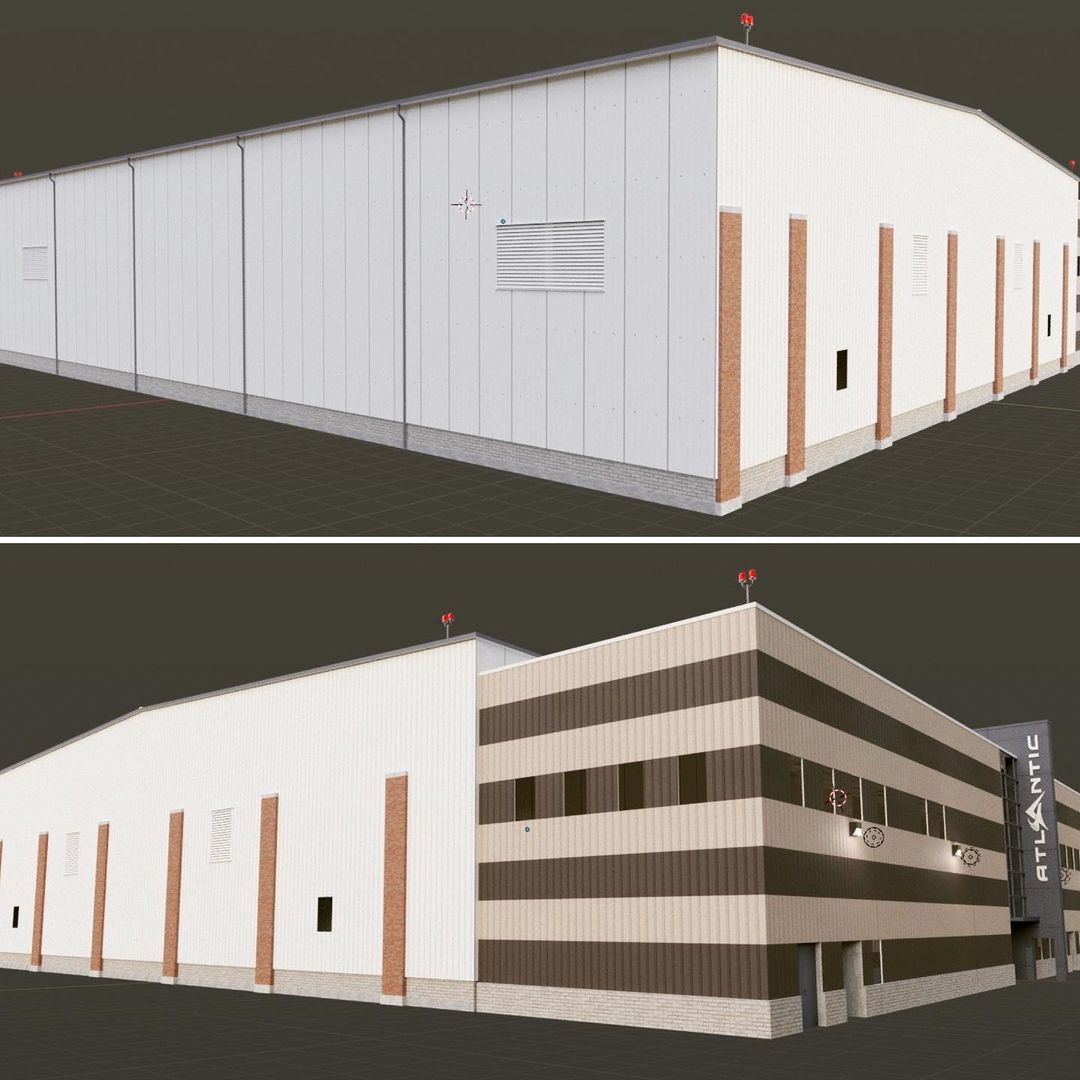 Last, but not least, we get more work-in-progress images of Nanki–Shirahama Airport (RJBD) in Japan from Gate15Scenery, showing the approach light structure and the stage of the Adventure Japan park close to the airport.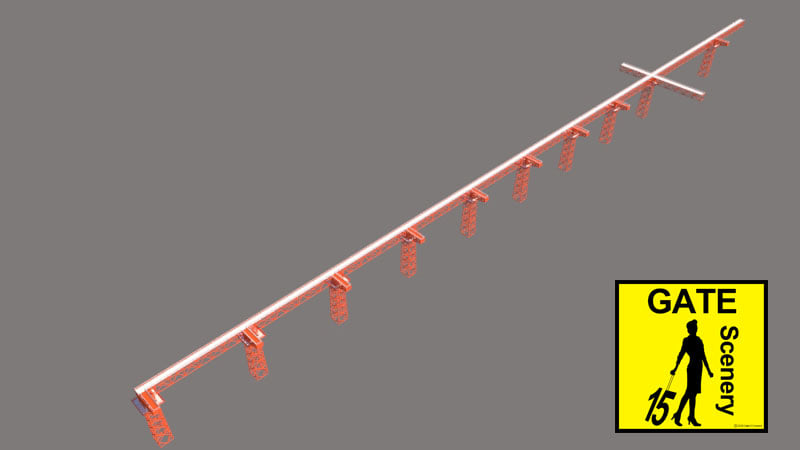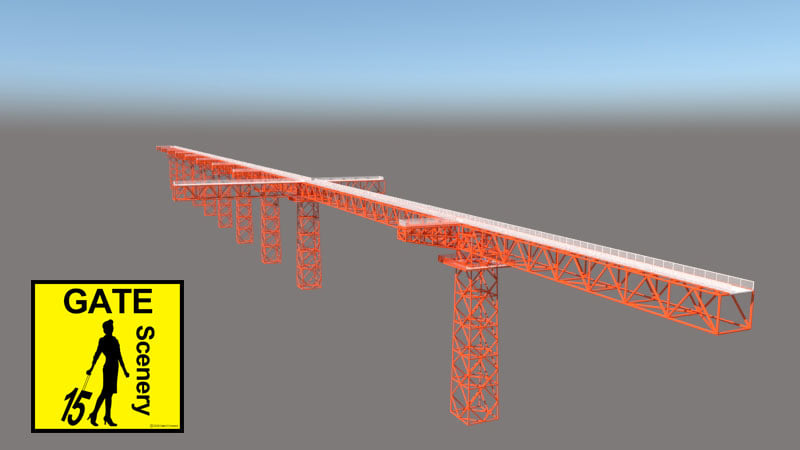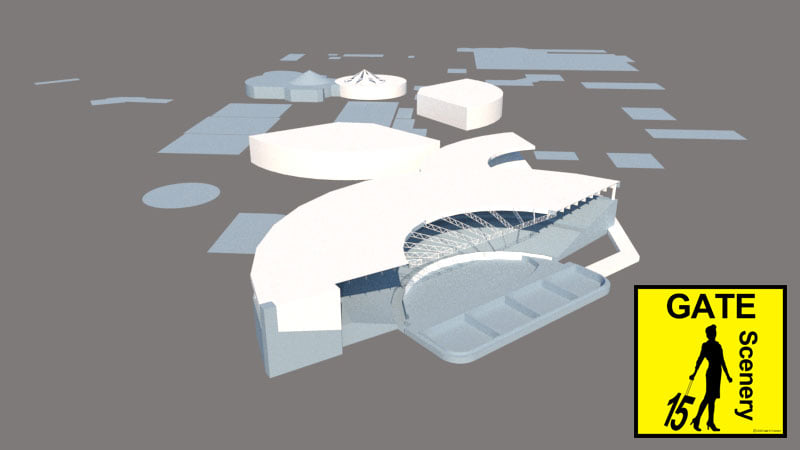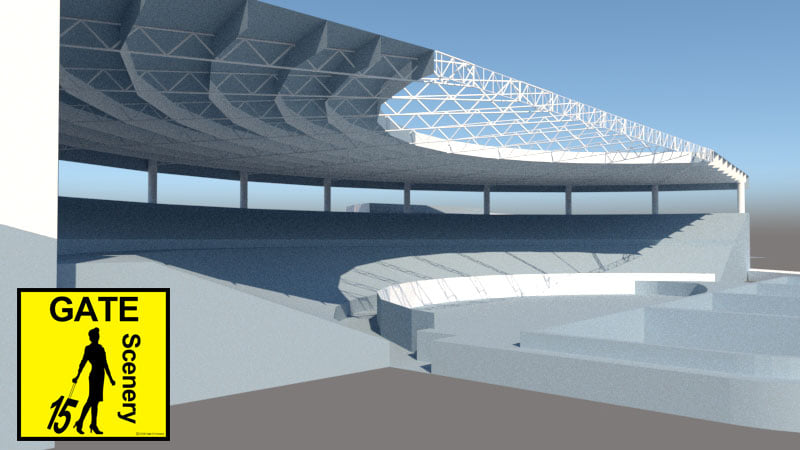 Recently, we published our brand new and massive interview with head of Microsoft Flight Simulator Jorg Neumann, focusing on the Xbox version and short and long-term plans for the sim (on both platforms).
If you'd like to read more about Microsoft Flight Simulator add-ons, you can enjoy our recent reviews of Marrakech Menara Airport, Great Britain Central, Tehran Imam Khomeini Airport, Moscow Sheremetyevo Airport, Shanghai Pudong Airport, Kraków Airport, Fukuoka City & Airport, Fort Lauderdale Airport, Chongqing City & Airport, Manila Airport, Santiago Airport, the Frankfurt City Pack, Key West Airport, the Okavango Delta, Bali Airport, London Oxford Airport, Berlin Brandenburg Airport, the CRJ 550/700, the PA-28R Arrow III, Kristiansand Airport, Macau City & Airport, Bonaire Flamingo Airport, Milano Linate Airport, the Singapore City Pack, Tokyo Narita Airport, Yao Airport, the F-15 Eagle, the Paris City Pack, Greater Moncton Airport, Tweed New Haven Airport, Santorini Airport, Sydney Airport, Helsinki-Vantaa Airport, Reggio Calabria Airport, Bastia Poretta Airport, Munich Airport, Paris Orly Airport, Newcastle International Airport, Sankt Johann Airfield, Dublin International Airport, and Seoul City Wow. We also have a beta preview of Singapore Changi airport.
If you want to learn more about the game itself, you can read our review that will tell you everything you need to know about Asobo Studio's game.
Microsoft Flight Simulator is already available for Windows 10 and Steam, and Xbox Series X|S.