Microsoft Flight Simulator BAE 146 & Himalaya Mesh Announced; CRJ 900/1000 Gets New Trailer; Auckland & Super Constellation Released
Today is another day rich with reveals and releases for Microsoft Flight Simulator add-ons, both in the scenery and aircraft fields.
Today is another day rich with reveals and releases for Microsoft Flight Simulator add-ons, both in the scenery and aircraft fields.
We start with aircraft and Just Flight, which officially announced the "mini-jumbo" vintage regional jet British Aerospace 146.
This aircraft has almost completely been phased out of service by now, but it used to be beloved by its pilots and to turn heads due to its peculiar four-engine configuration, which is unique for an airliner of this class.
"Following on from their popular Hawk T1/A Advanced Trainer and PA-28 family of aircraft for MSFS, this highly detailed simulation of the 146 regional jet has been developed by Just Flight's in-house team following comprehensive, hands-on research with a real-life aircraft, G-JEAO, which retired from service with British European Airways in 2000 and is now preserved at the de Havilland Aircraft Museum, and the CC.Mk2 and C.Mk3 aircraft of Royal Air Force, 32 (The Royal) Squadron.

Just Flight are excited to bring you the 146 'Whisper Jet' – featuring the 100, 200 and 300 series of this classic British airliner. The design process of what was to become the 146-100 began under Hawker Siddeley in 1973 where the iconic high T-tail, short undercarriage, four engines and distinctive airbrake were chosen to produce a regional airliner with short-field performance and quiet operation. The 146-100 first flew in 1981, followed by the stretched 200 series in 1982 and 300 series in 1988.

The Royal Air Force purchased three 146-100s in 1986 and these were operated by The Queen's Flight, designated the CC.Mk2 'Statesman' and equipped with VIP cabins. The aircraft were used to transport the British Royal family and senior members of the UK military and government.

The 146 was also popular with cargo airliners due to its excellent capacity and low engine noise, allowing for night flights into city-based airports. Two cargo variants were developed, the convertible passenger and freight variant (QC) and the freight-only Quiet Trader (QT). The Royal Air Force now operates two 200QC aircraft, designated the C.Mk3.

Eight variants of the 146 are included in this product – the 100 to 300 passenger variants, the 200QC and QT, 300 QT, RAF CC.Mk2 'Statesman' and C.Mk3 – offering a wide variety of configurations, ranges and flight operations across the globe."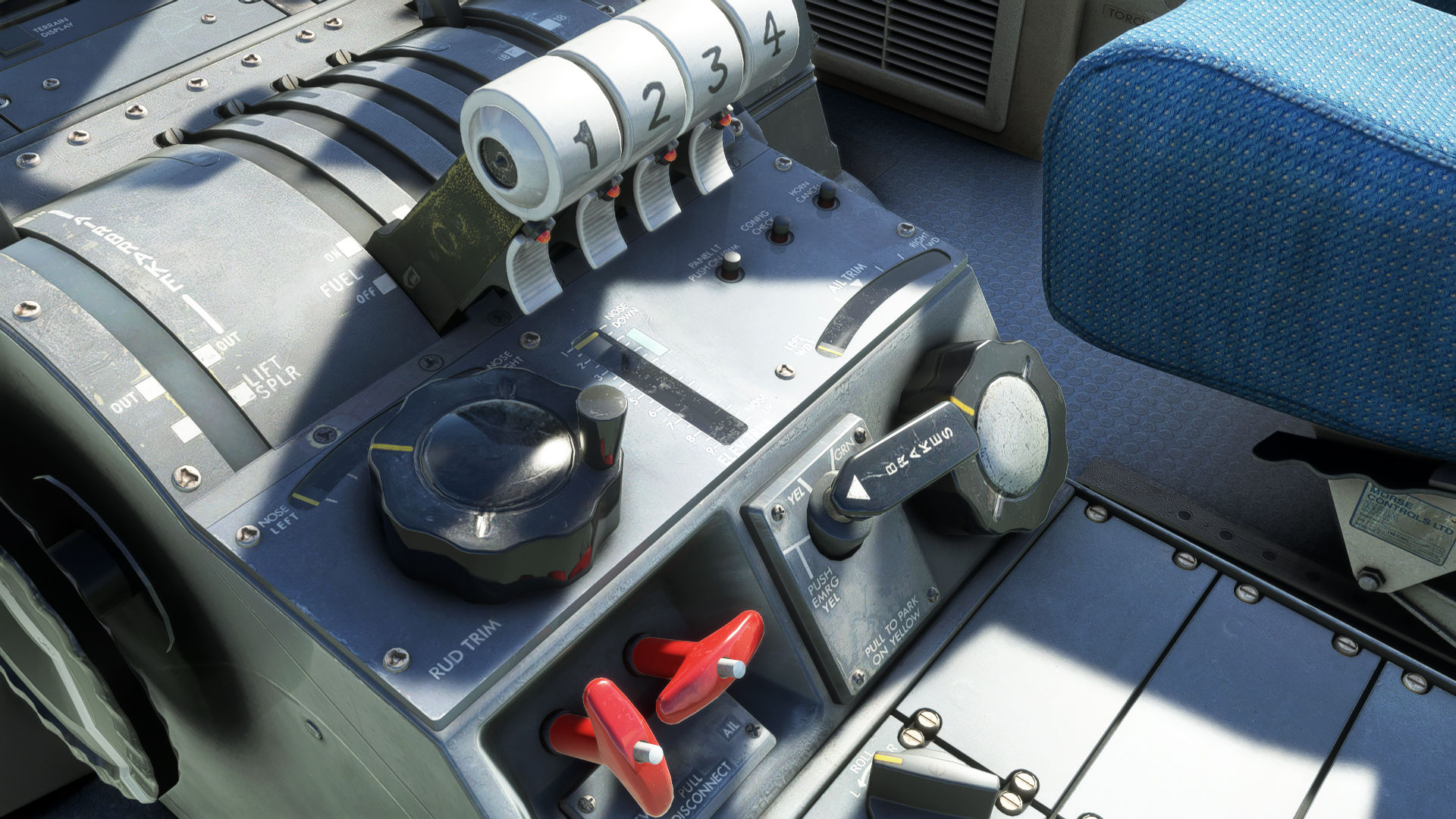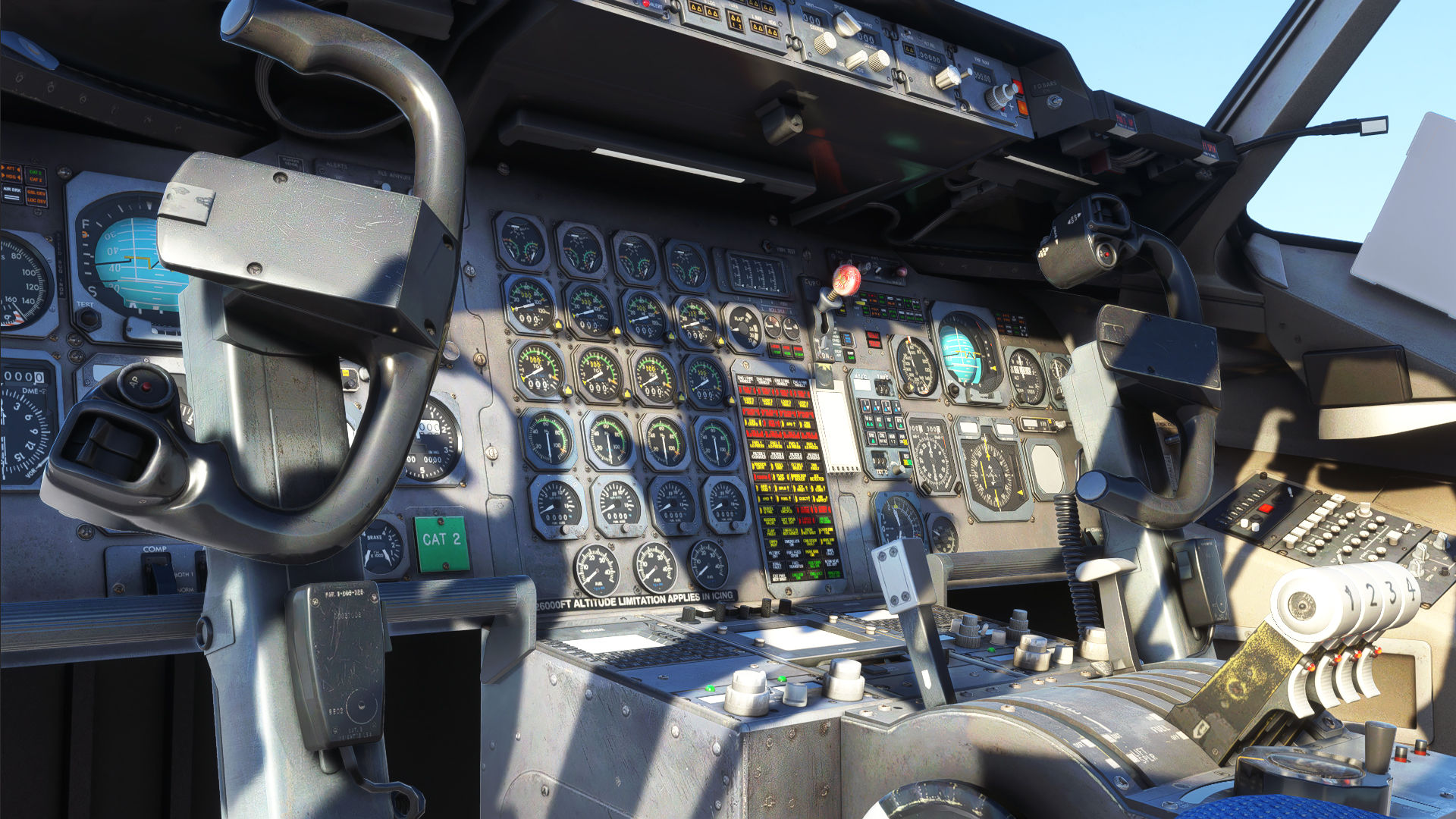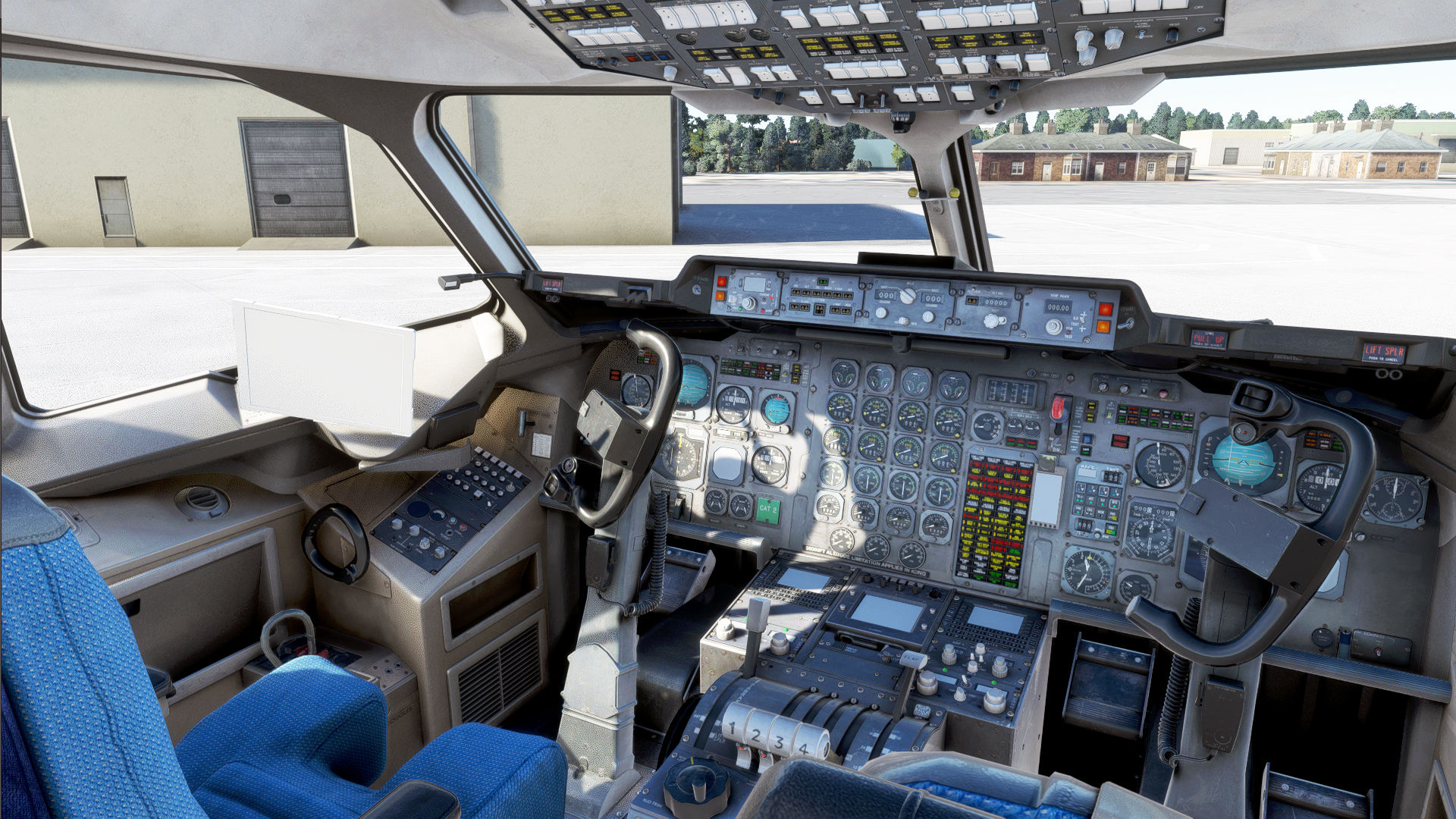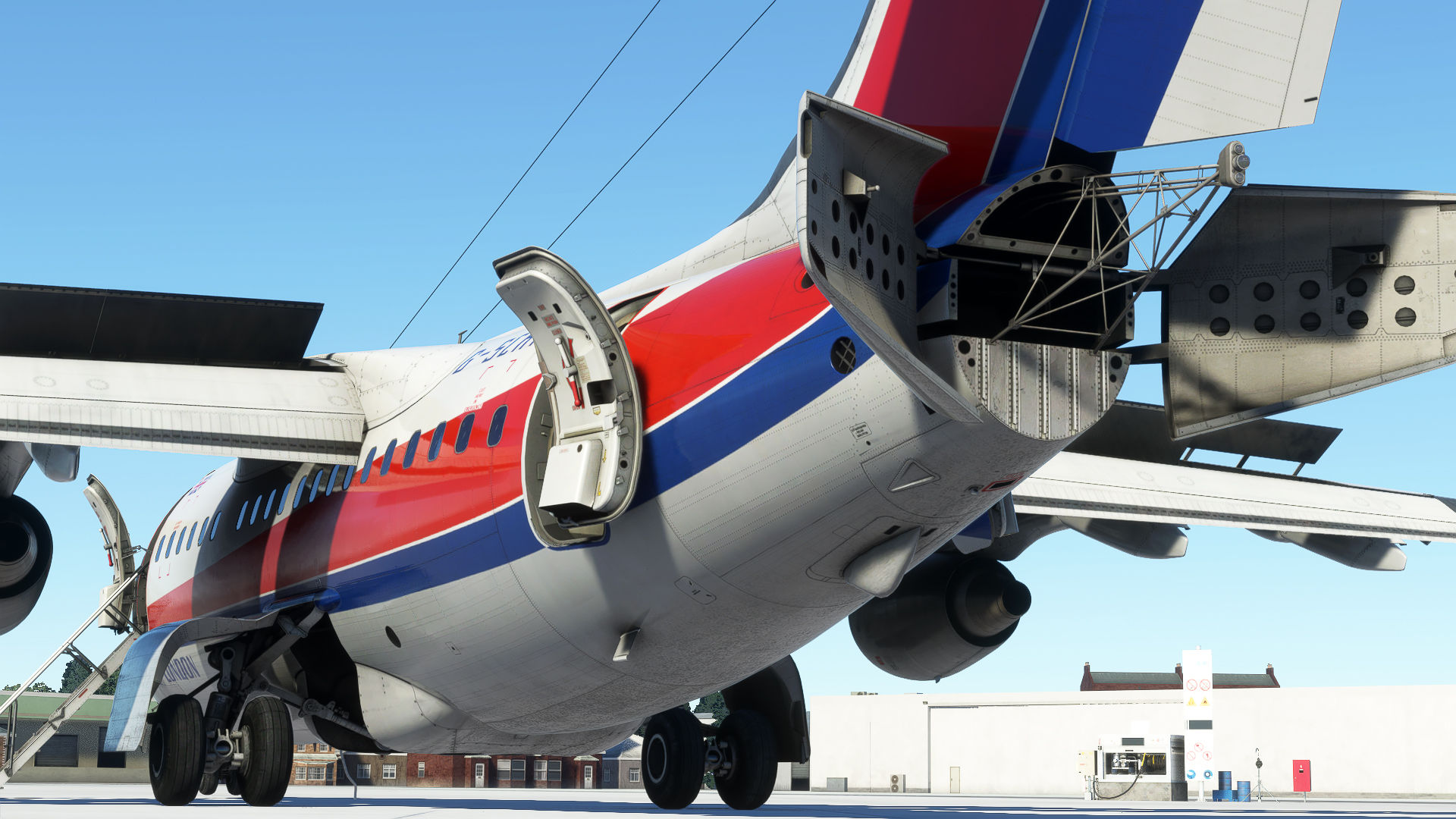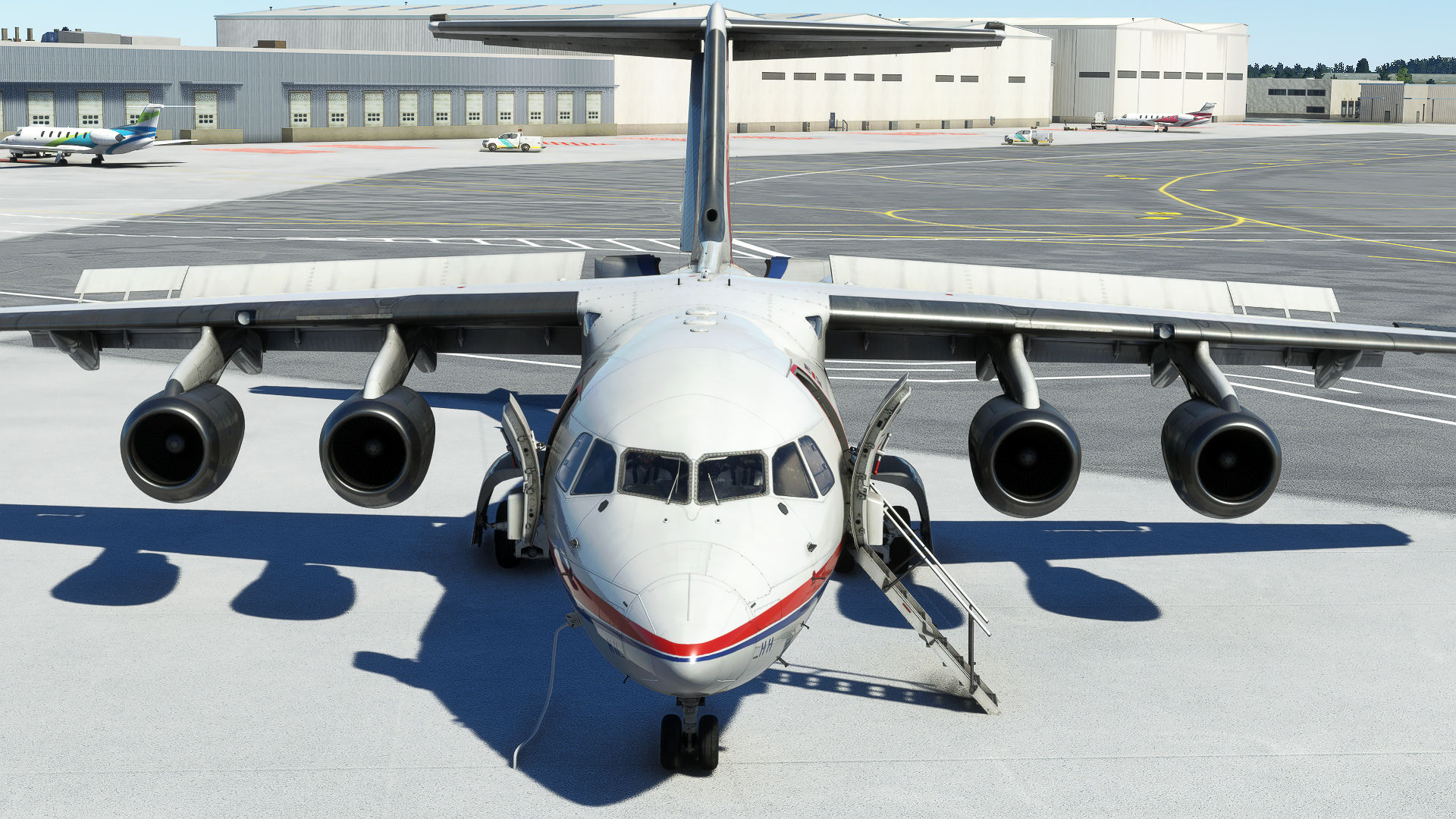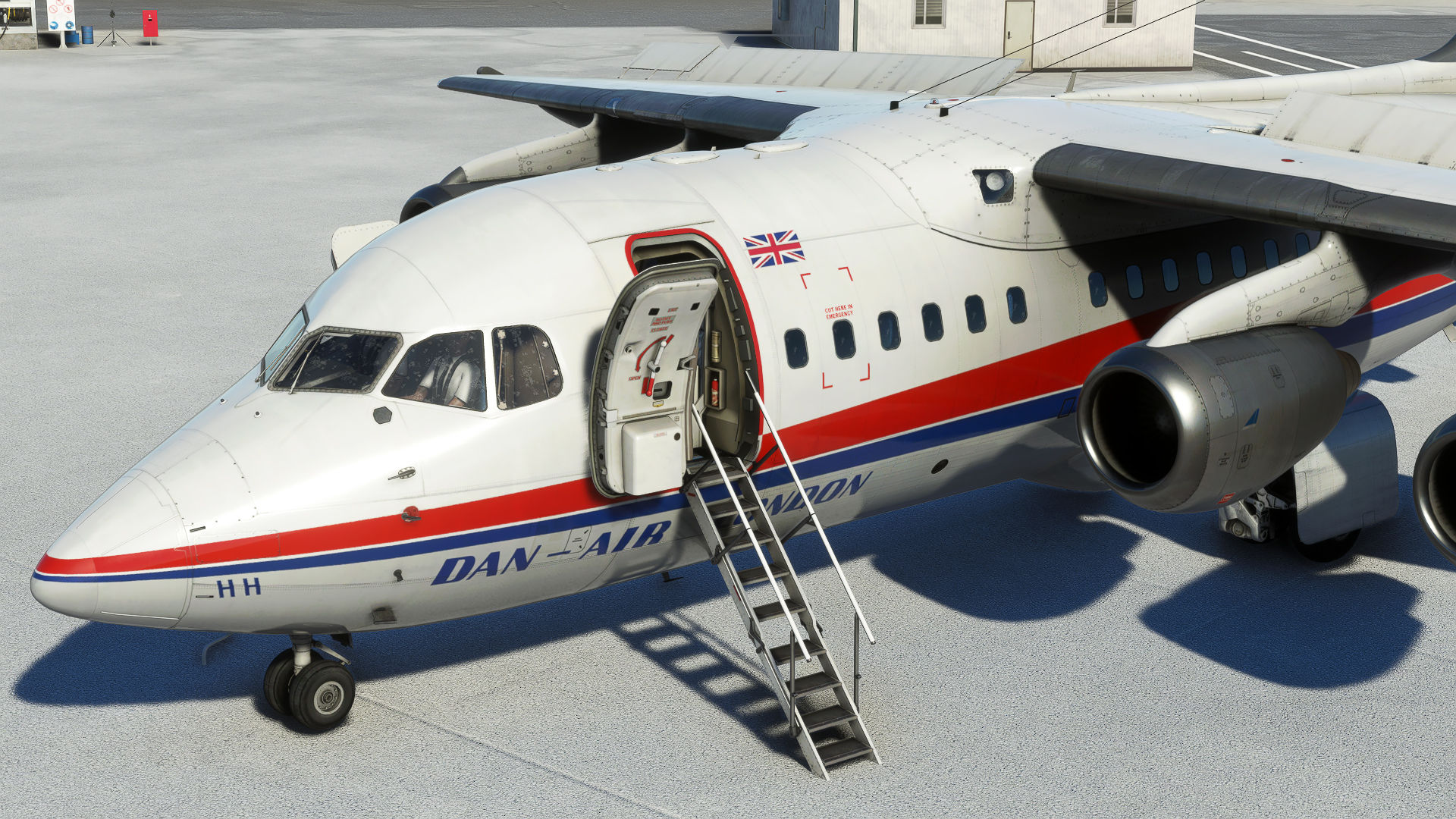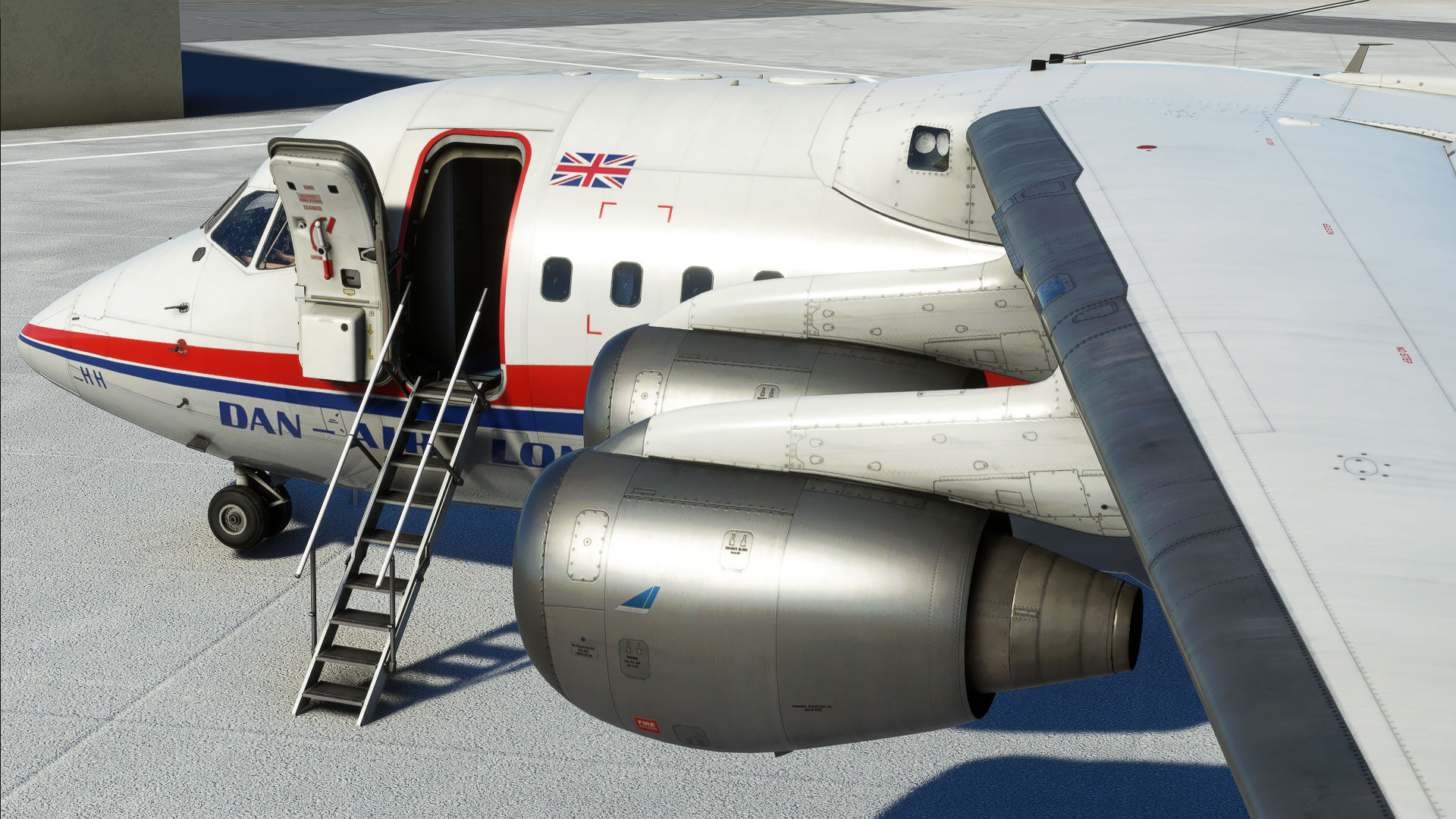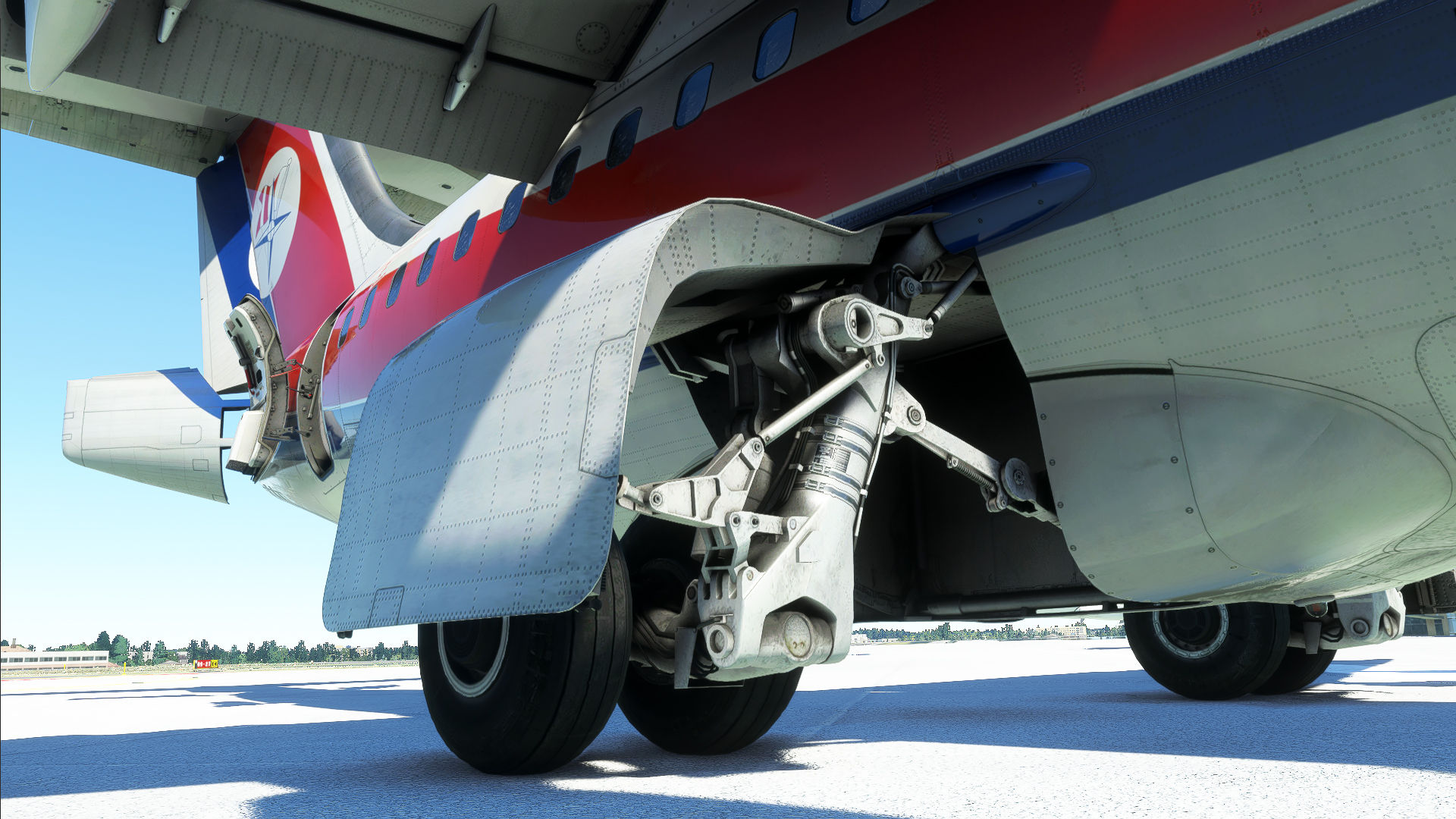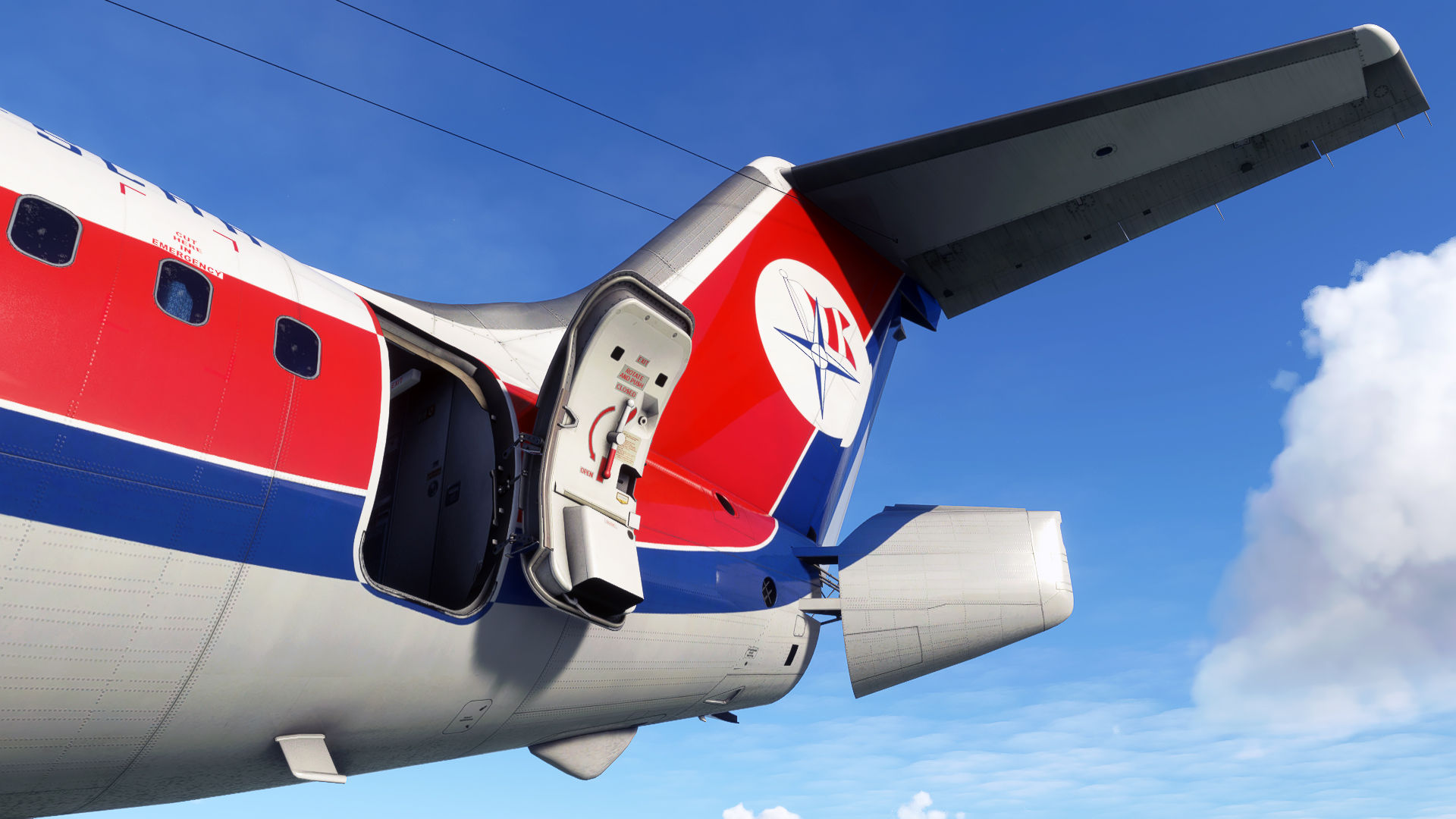 Next is Aerosoft, with the release of the official trailer of the CRJ 900 and 1000. In case you're not familiar with it, the package is an add-on to the excellent CRJ 550/700 and hopefully, this means that it's coming soon.
Speaking of aircraft, we also have a relevant release with Red Wing Simulations' Lockheed L-1049 Super Constellation hitting SimMarket.
This glorious vintage propliner is currently available on the storefront for approximately $50 plus applicable VAT.
Here's what you get:
L-1049B or C121C (Breitling livery).
L-1049G (Air France livery)
L-1049G (TWA livery) with wing tanks
L-1049G (SWISS AIR livery) with wing tanksOptimised graphics and multi level of detail model.
8K and 4K textures High-quality textures, including rain effects and icing.
Fully fonctionnal 3D Cockpit, including electric, hydraulic and de-icing systems.
Simplifiyed passengers cabin.
Additional 3D for stairs, services, openning doors,life rafts, remove before flight and 3D characters for refulling.
WWise realistic Wright engines R-3350 soundpack.
An easy mode adds some usefull help, bugs and warning lights.
Simplified damage system including belly landing or water ditching.
Fully French cockpit for the AIR FRANCE livery (UK optional)
VFX smoke engine at start, fuel dumping.
Clipboard "ipad" to manage options.
Moving on to scenery, Orbx announced its Himalaya Mesh product to make the impressive mountains in Asia even more stunning. They also provided additional screenshots, which you can enjoy below.
"We are pleased to announce the next instalment of our successful Microsoft Flight Simulator mesh product line – Himalaya Mesh.

Known for its characteristic features of soaring heights, alpine glaciers and jagged peaks, the Himalayas (or Himalaya which is derived from the Sanskrit words of snow abode) is home to the highest mountains in the world.

Himalaya Mesh has been carefully blended from 3 different sources resulting in a crisp 10m resolution to give you a truly unique experience in the area. This is also by far our largest in terms of coverage area with an installation size of just over 20GB.

Like our other Microsoft Flight Simulator mesh products, Himalaya Mesh is a 100% self-contained product with no changes made to the default mesh or any other files. With virtually no noticeable performance impact, each LOD is consistent without any blurring and minimal LOD morphing when flying over the mountainous terrain of the Himalayan ranges."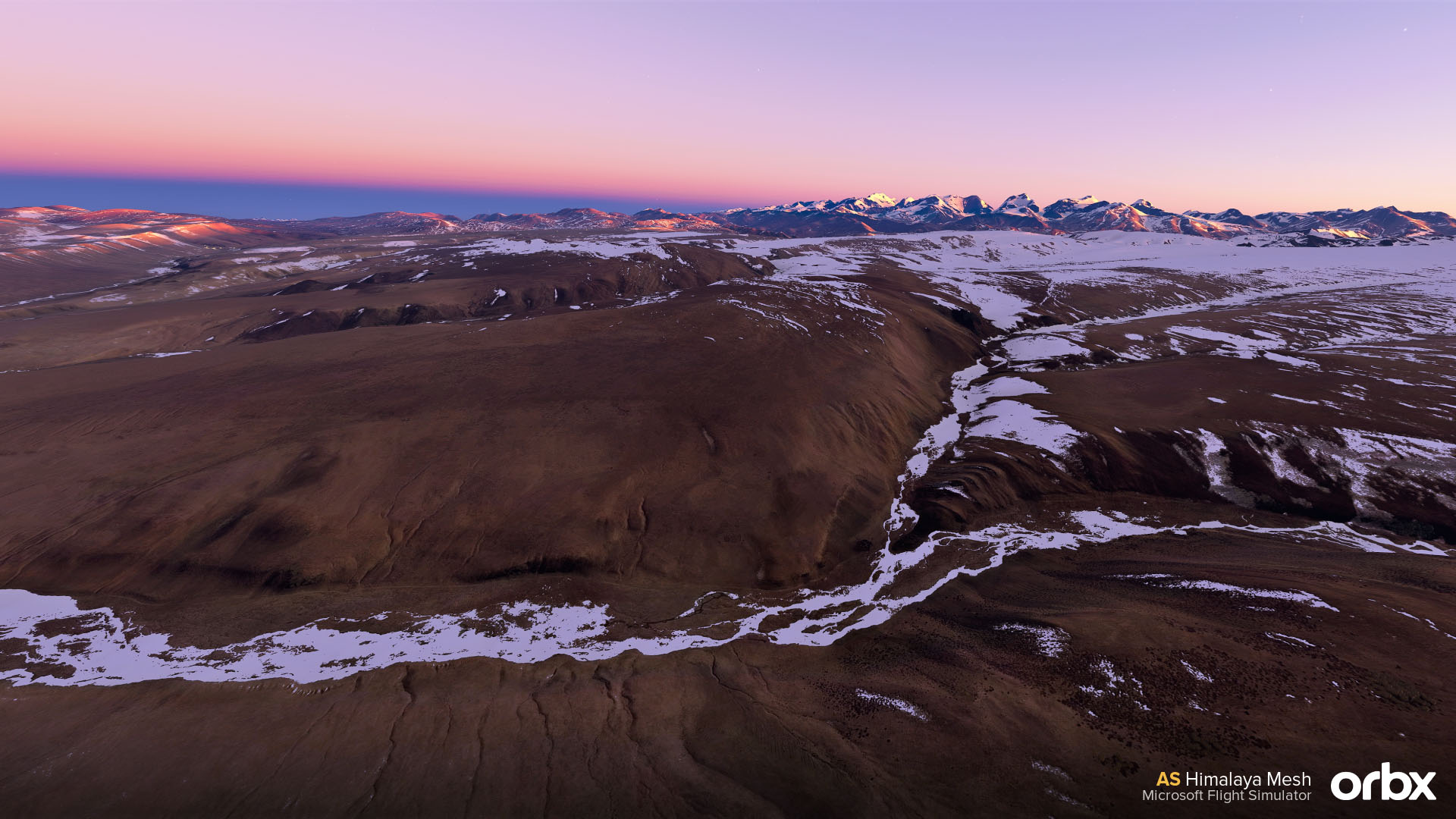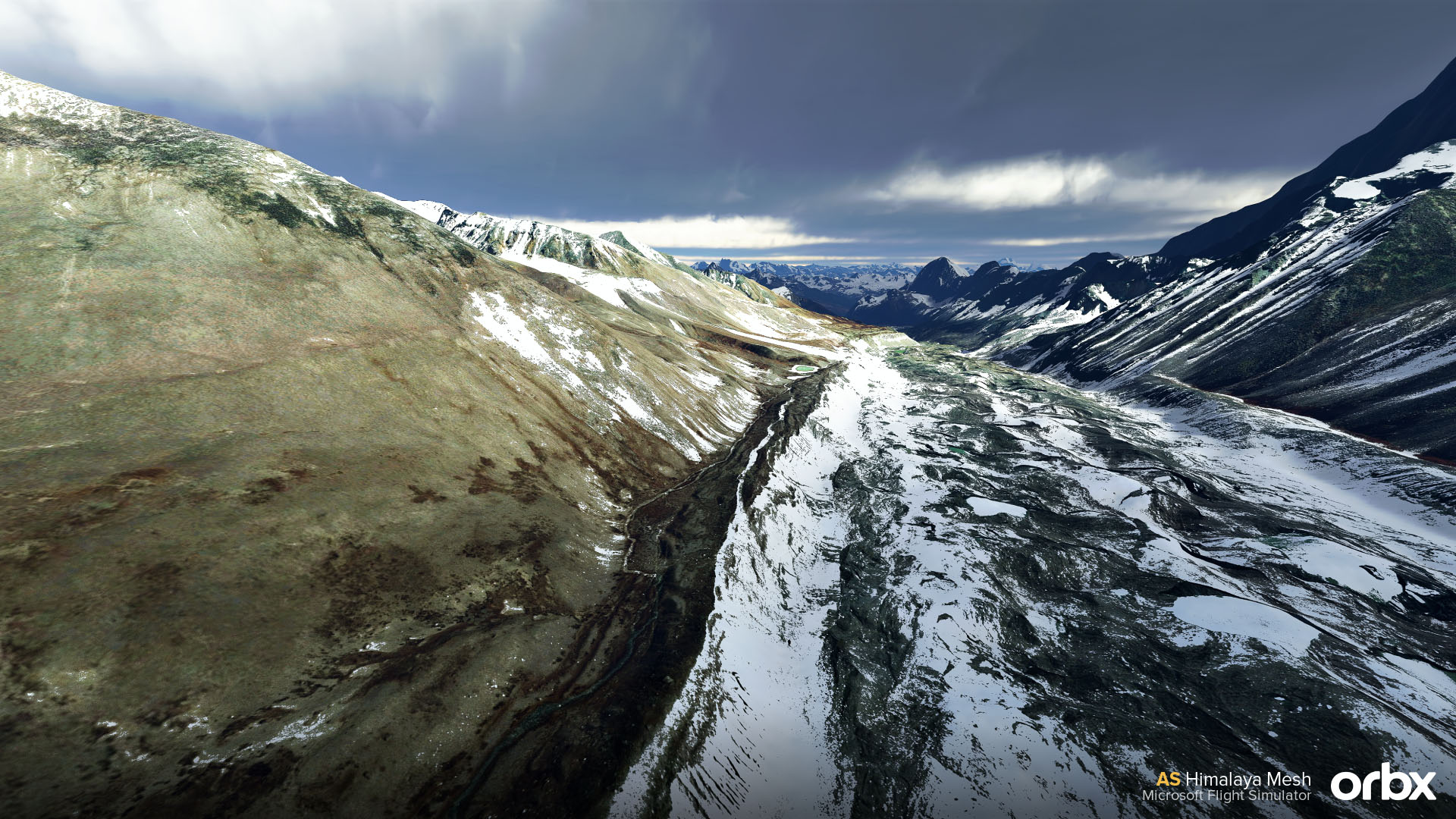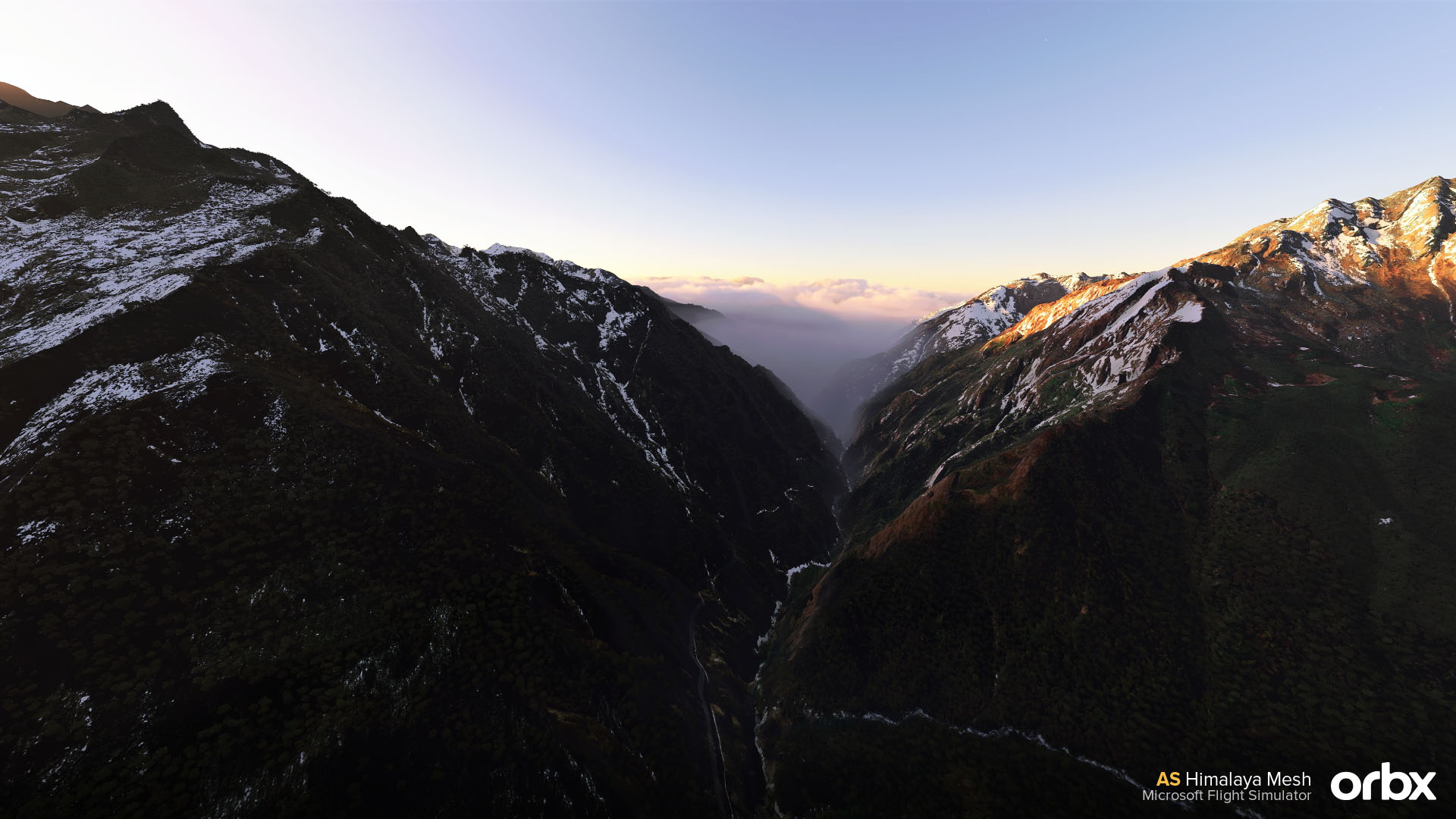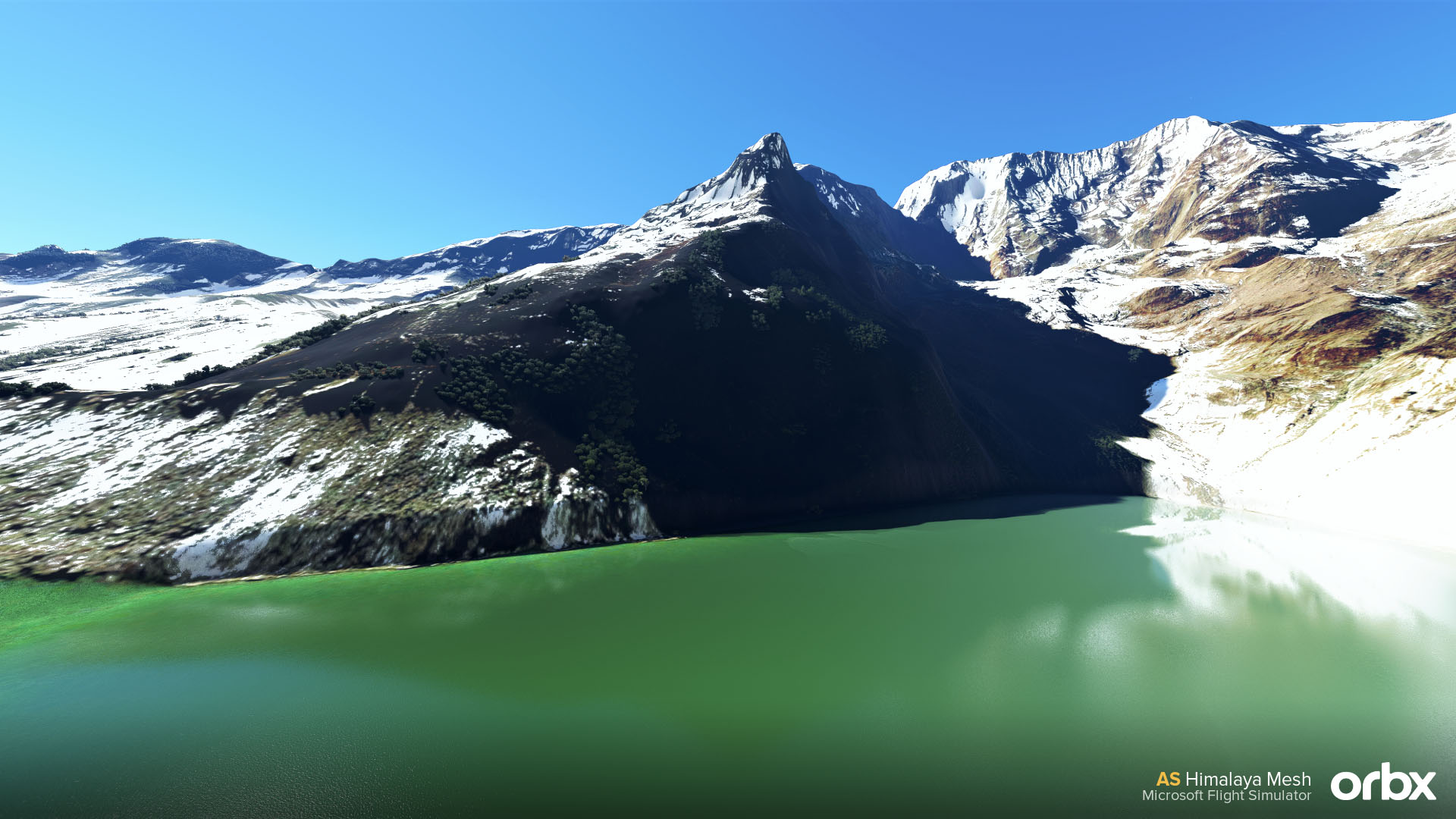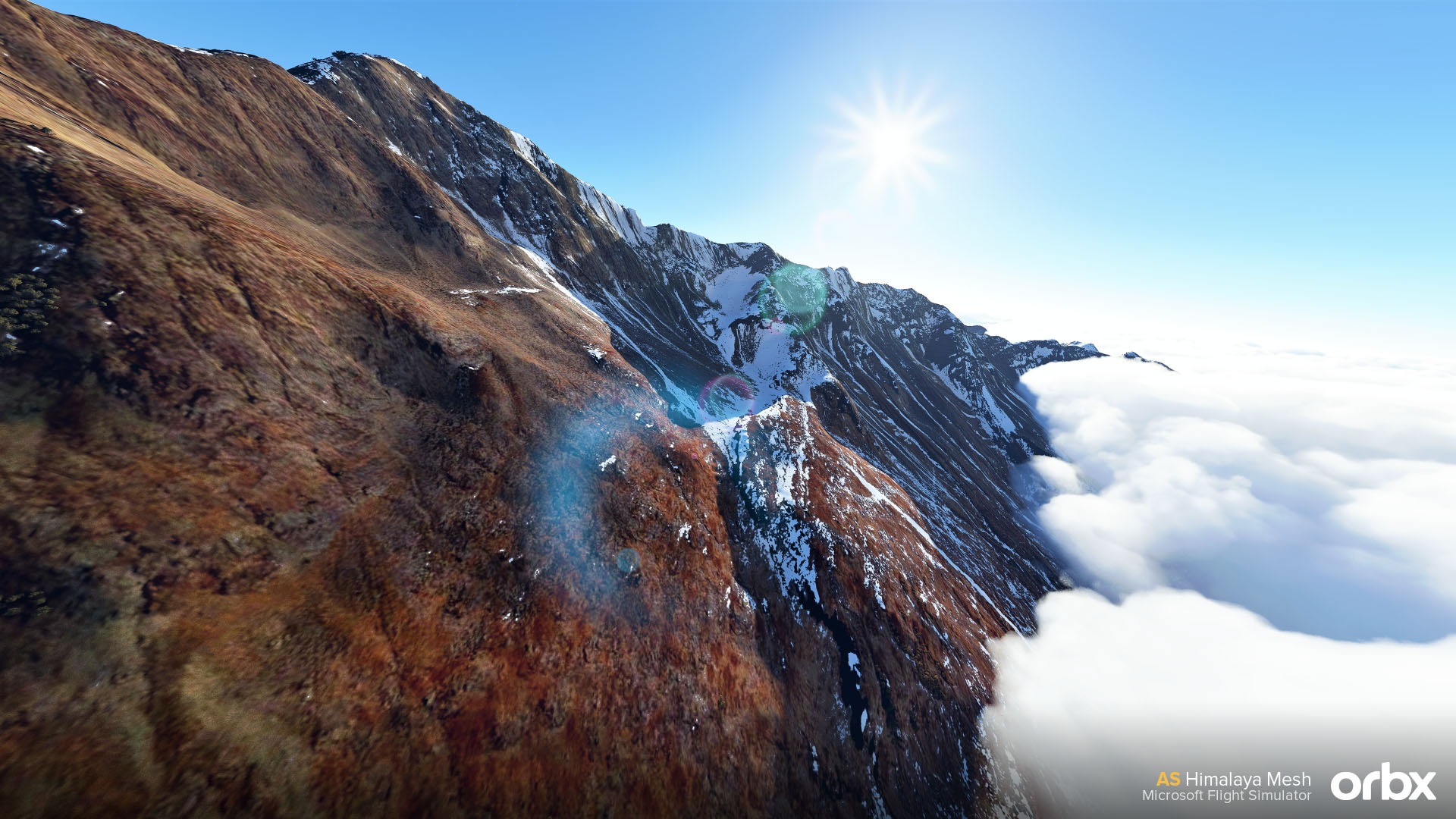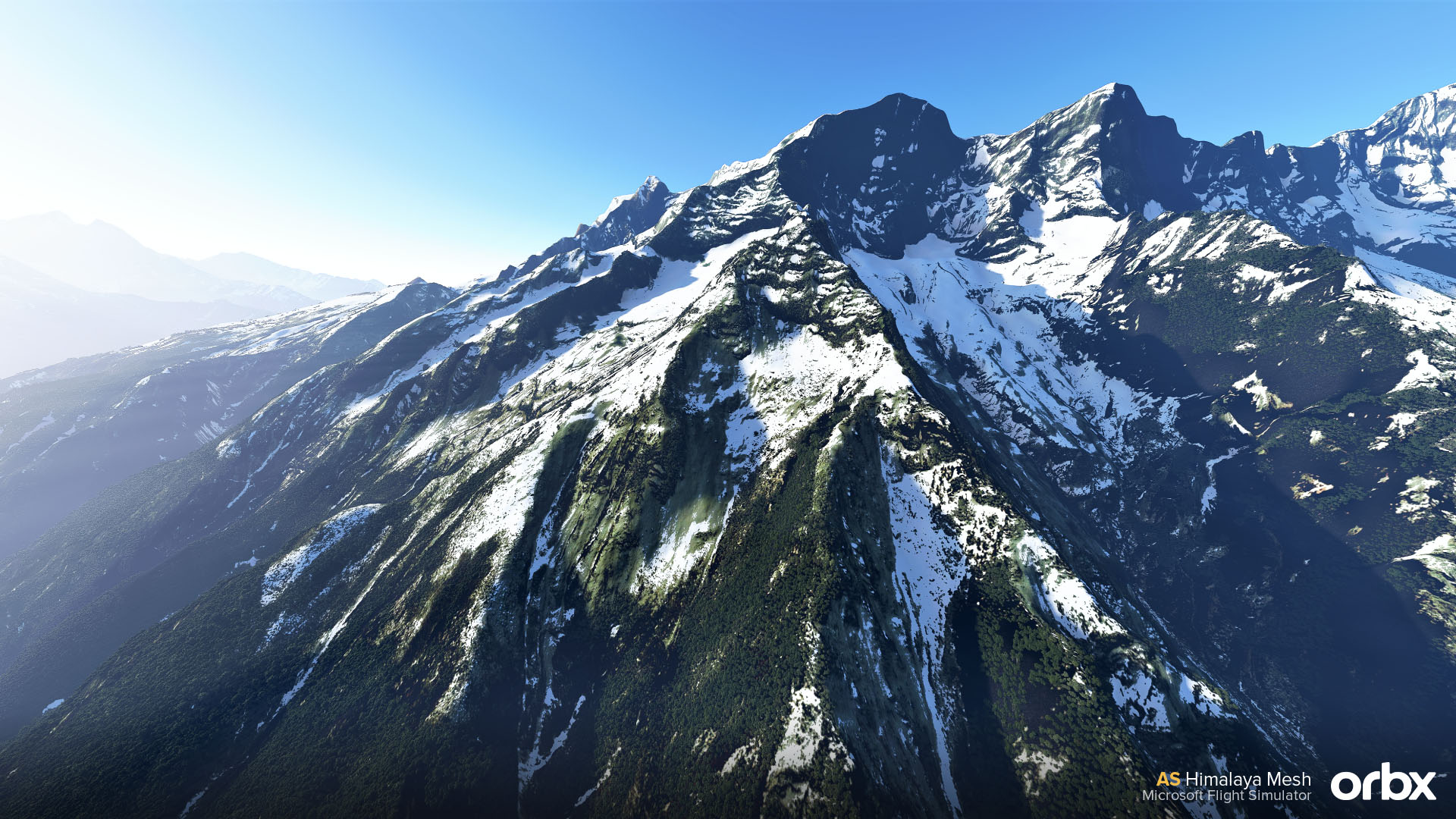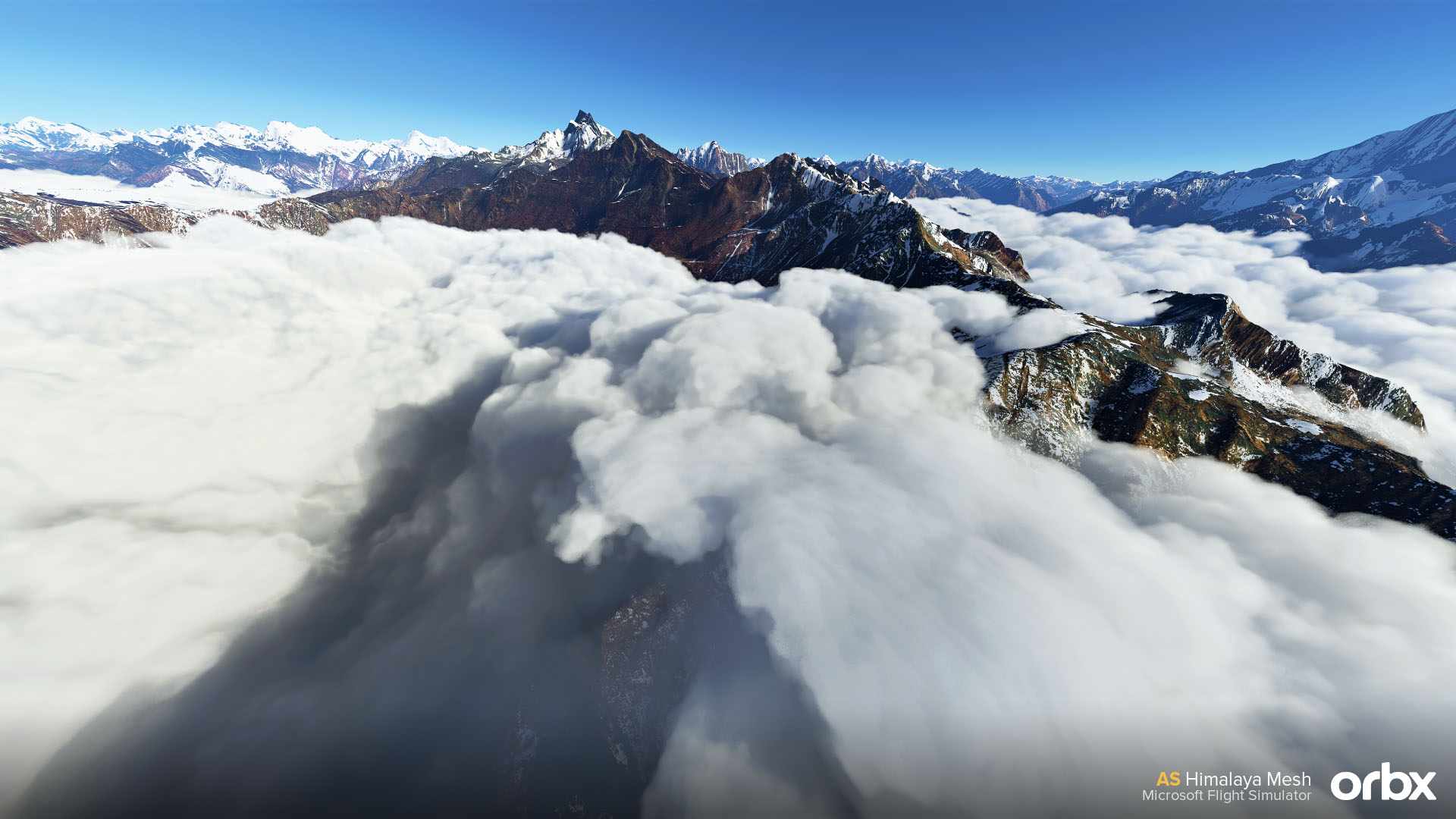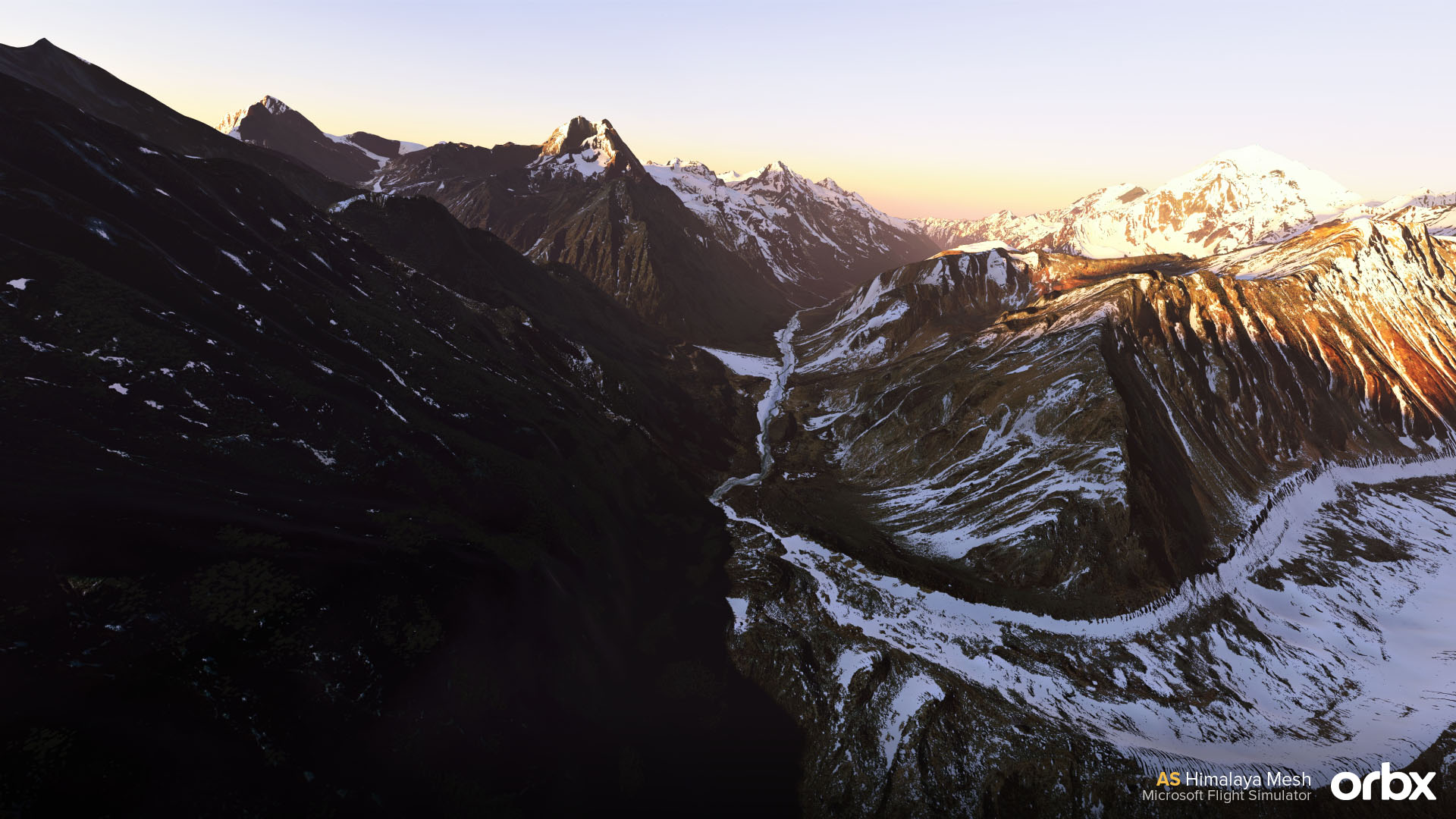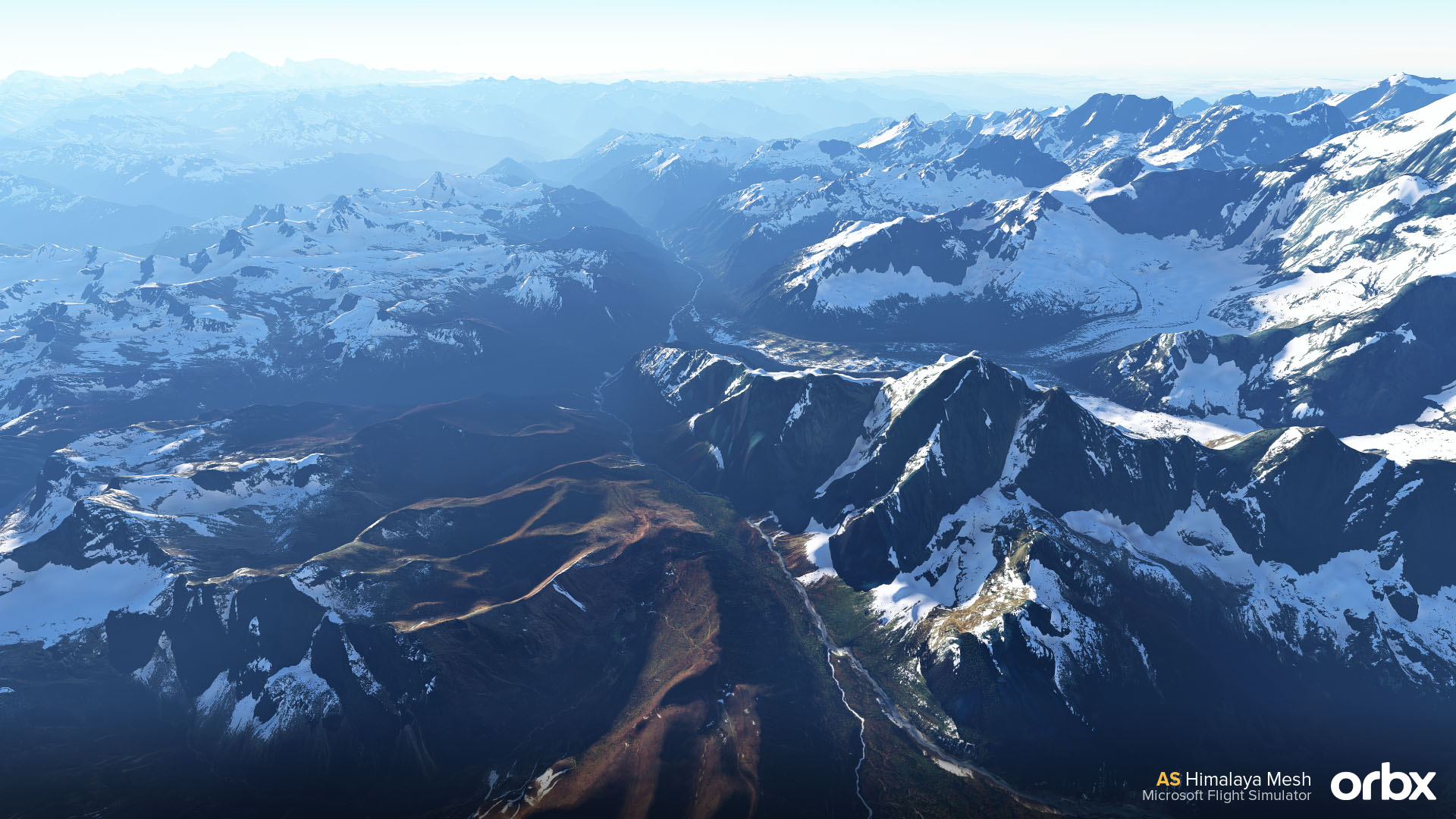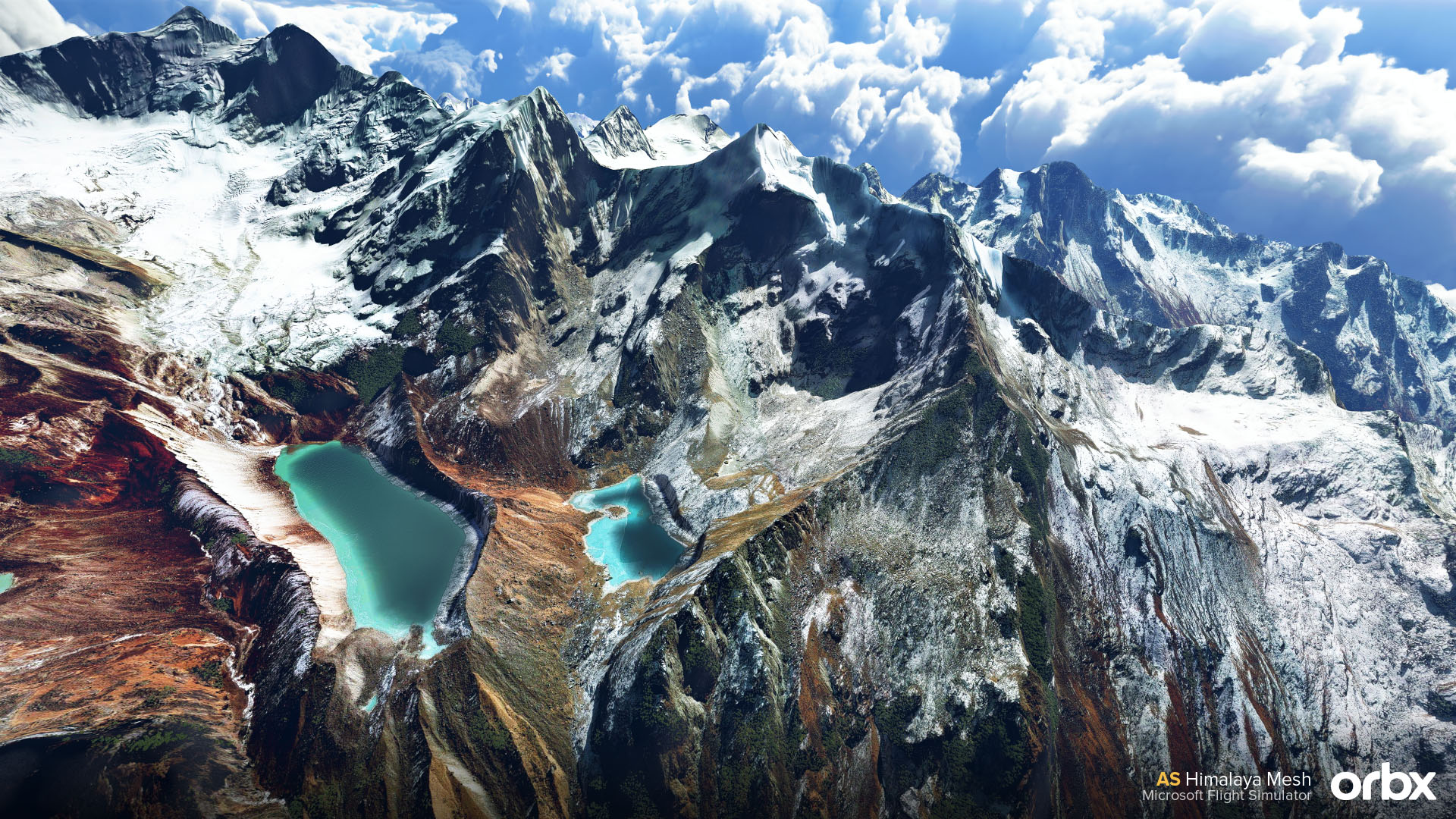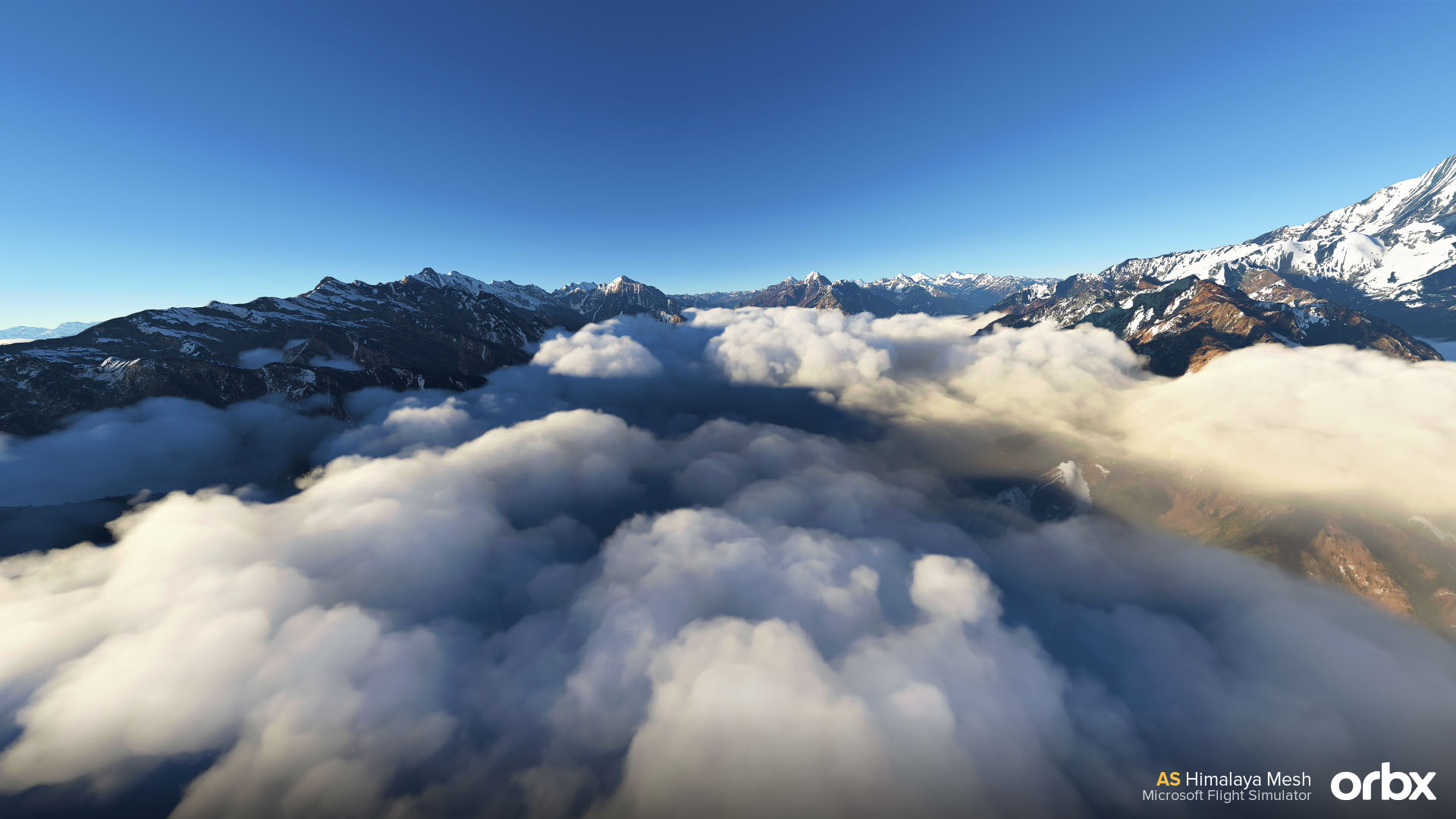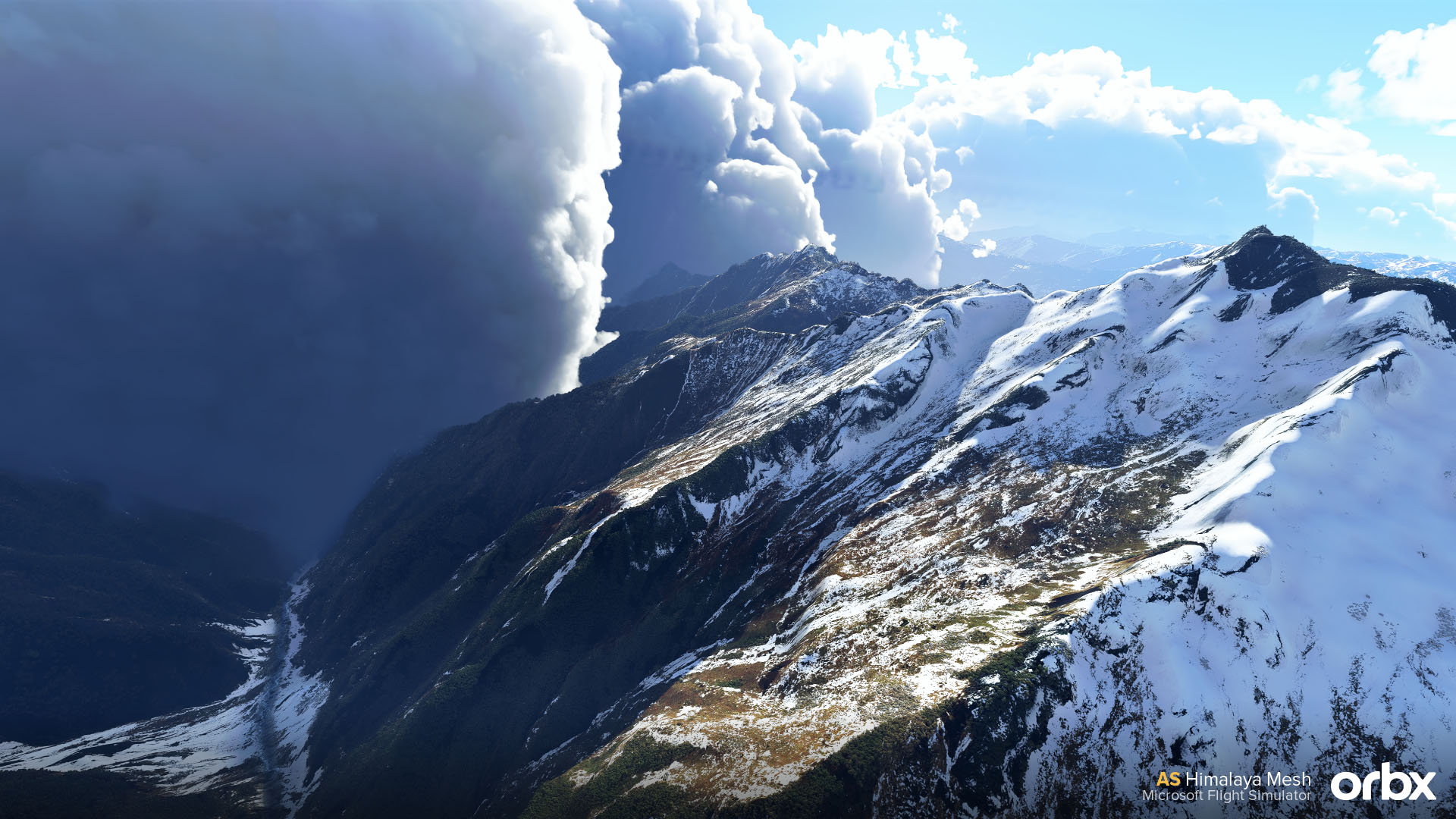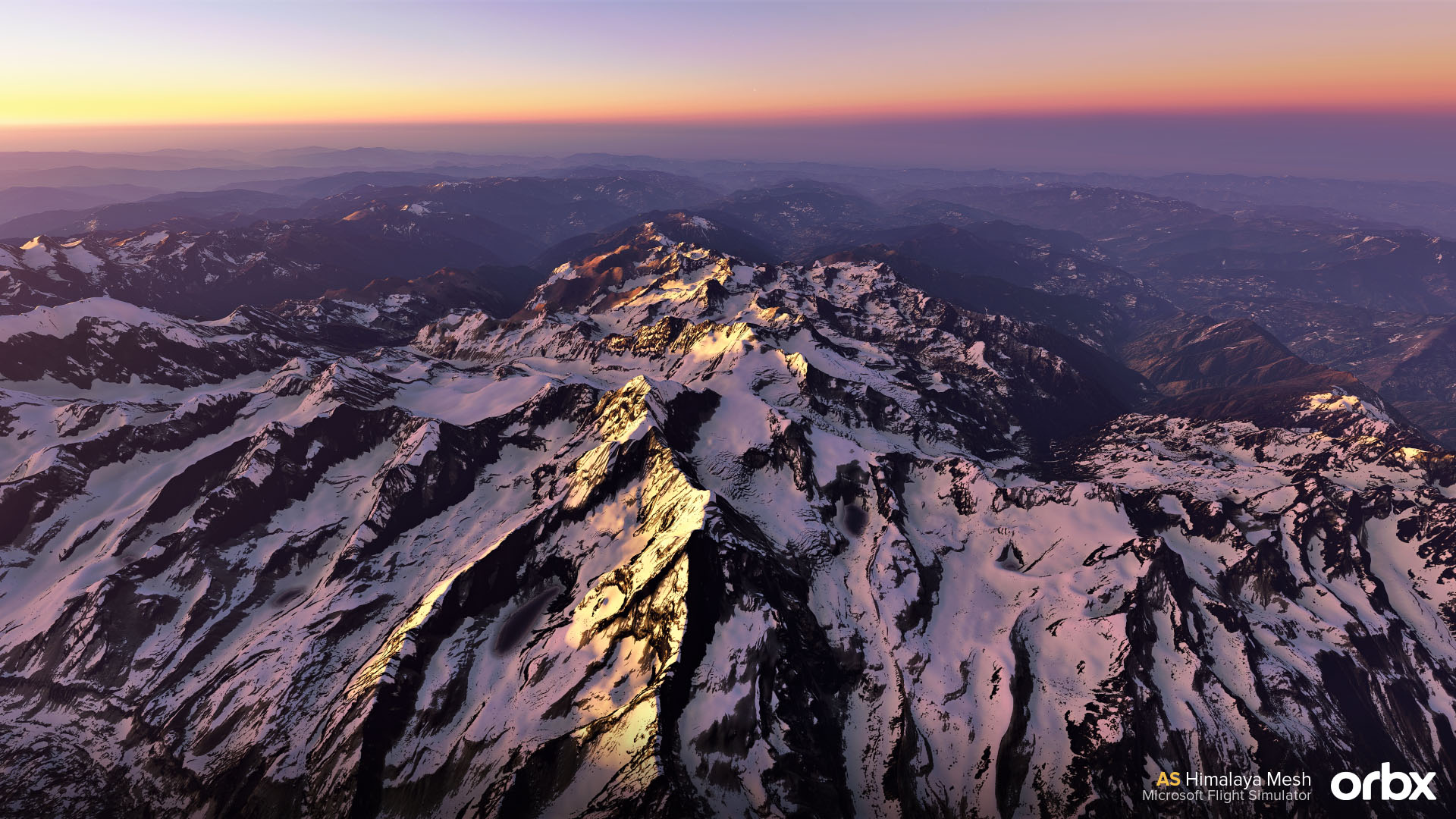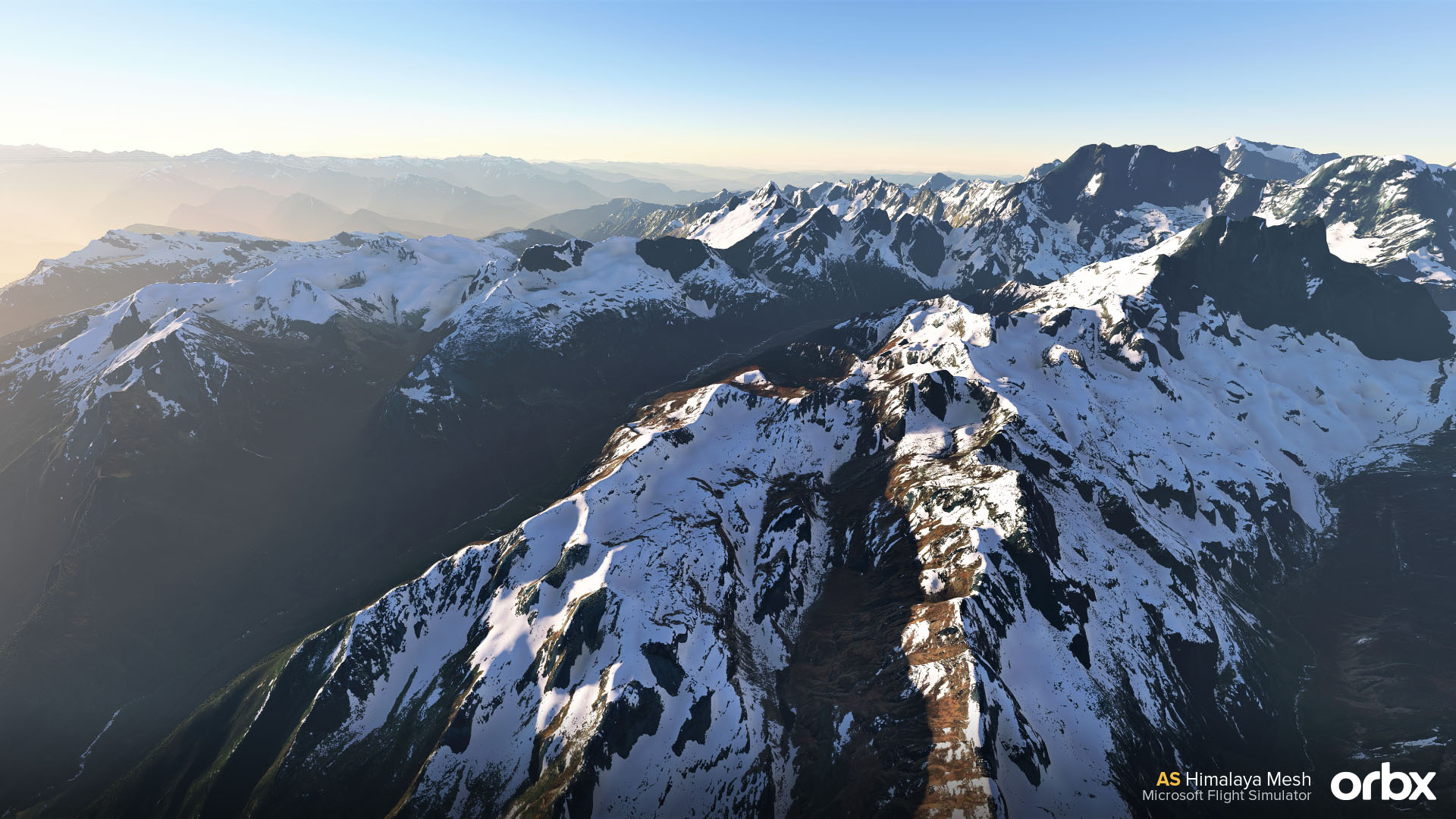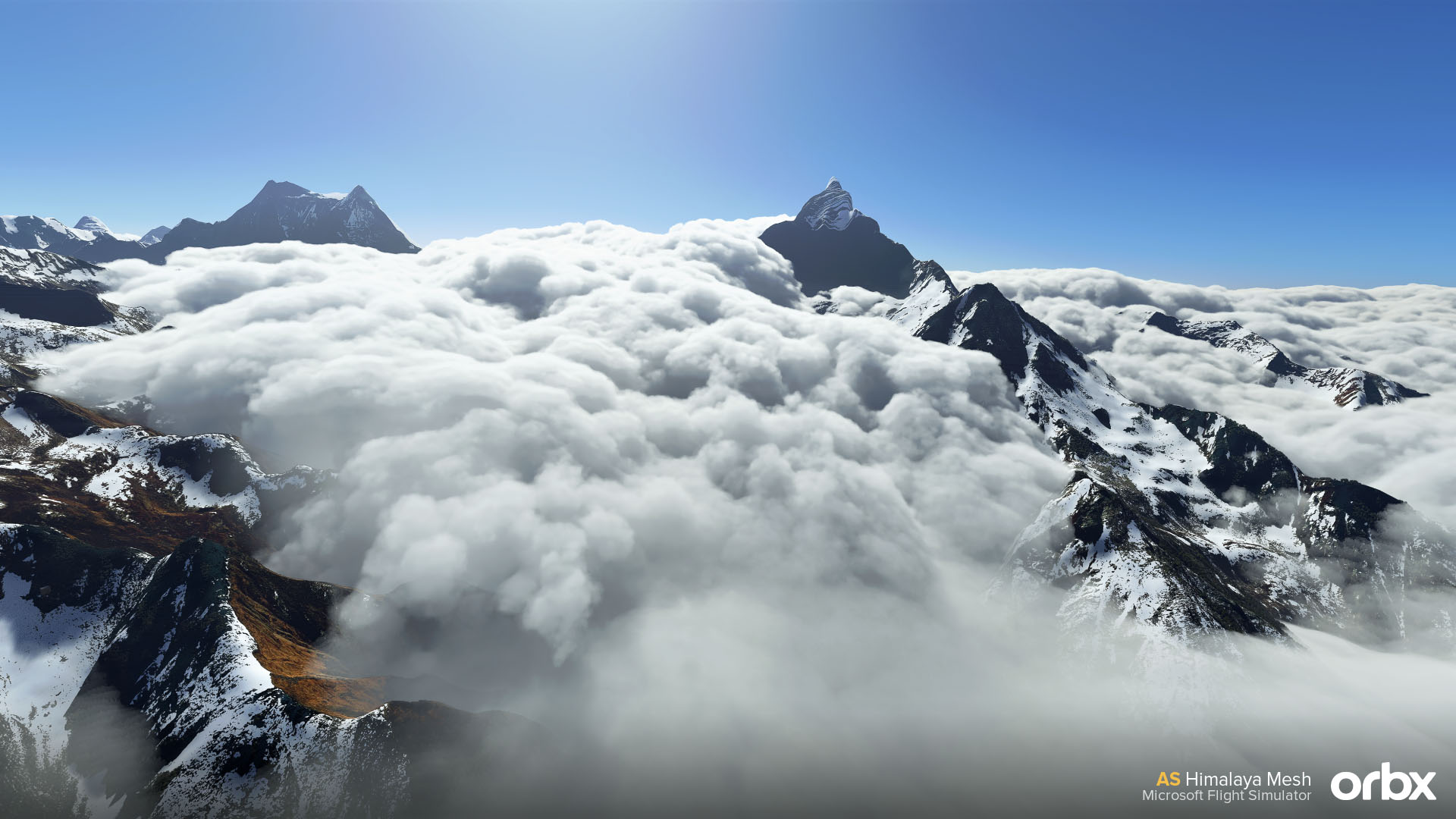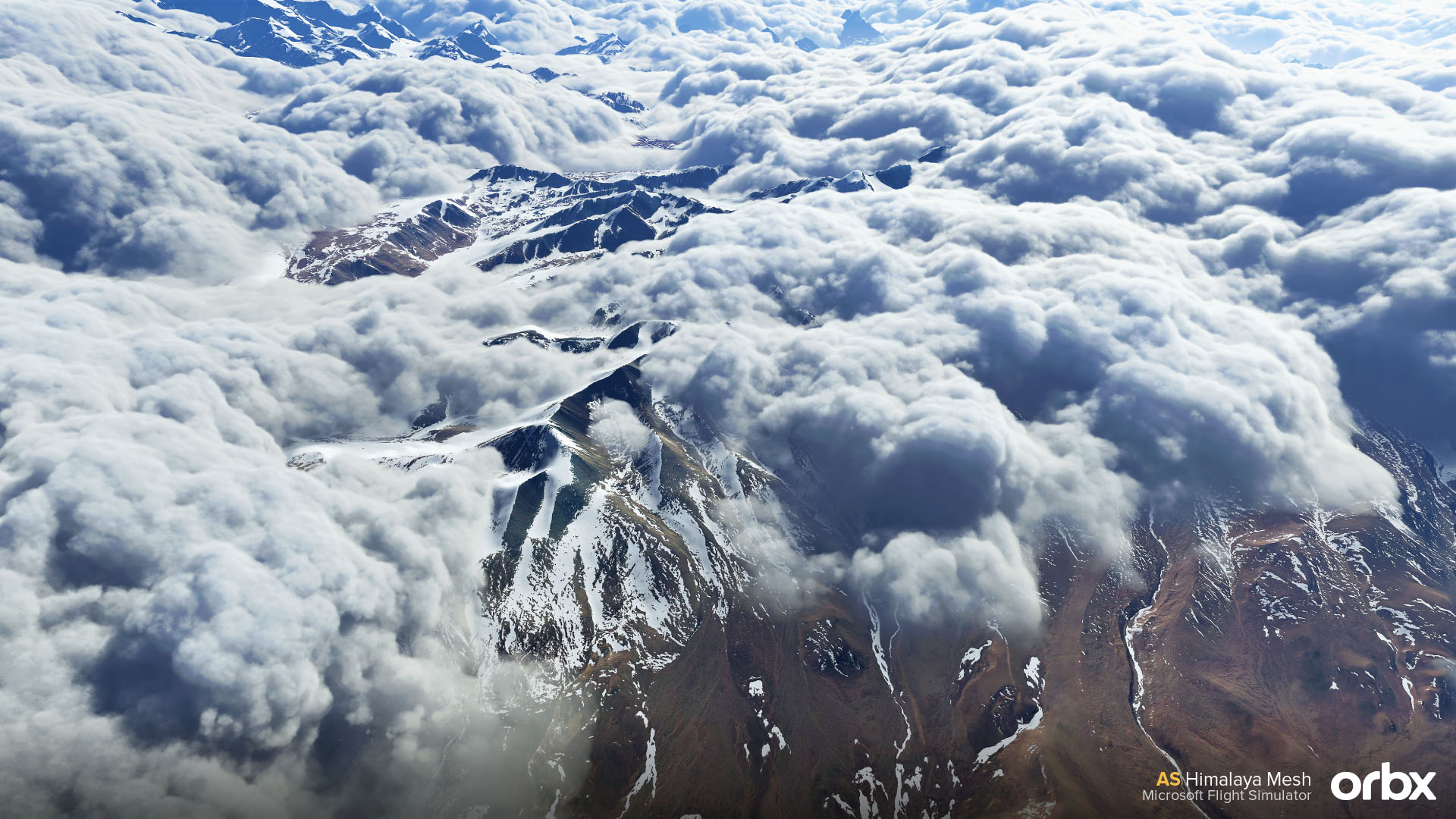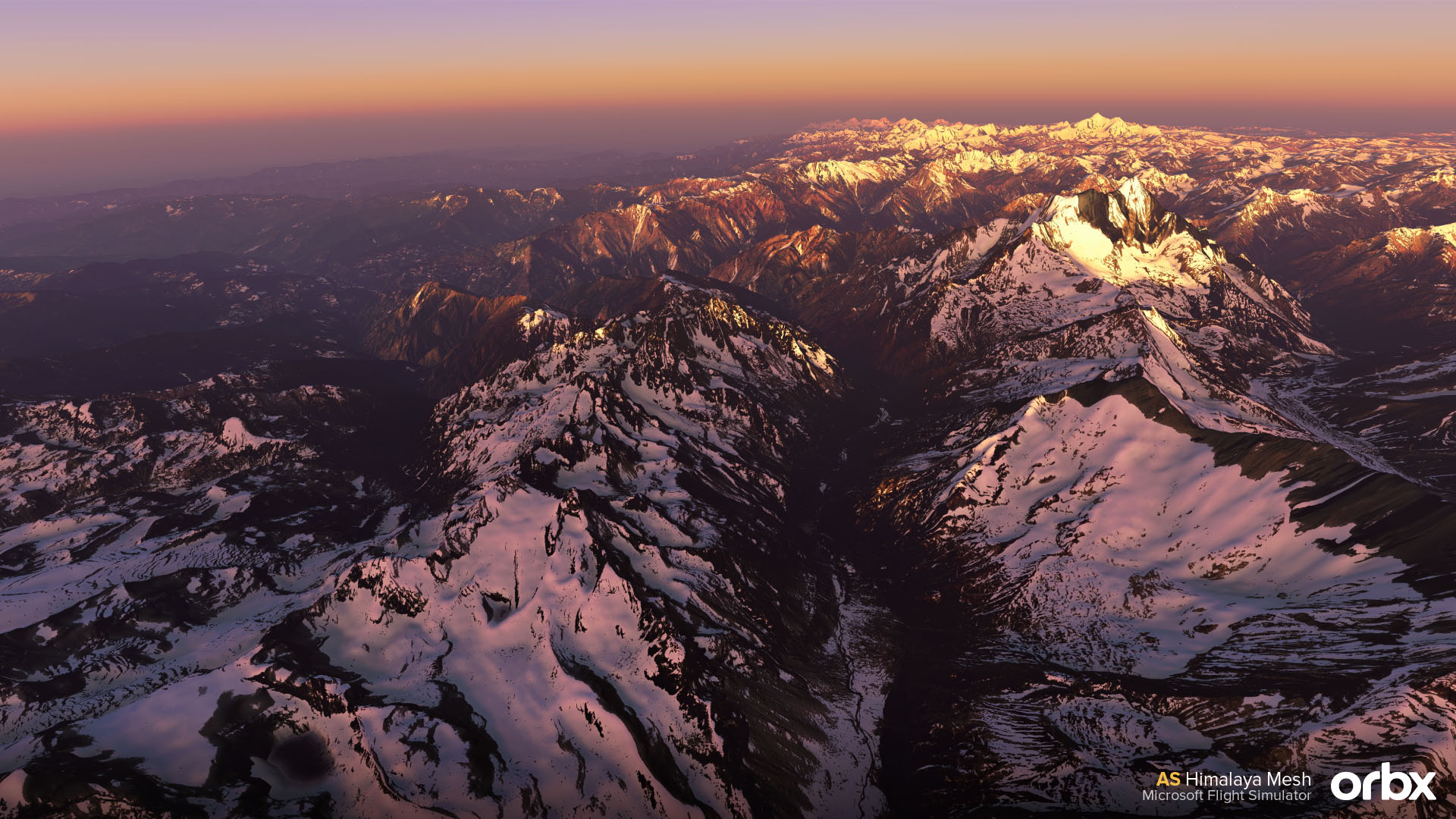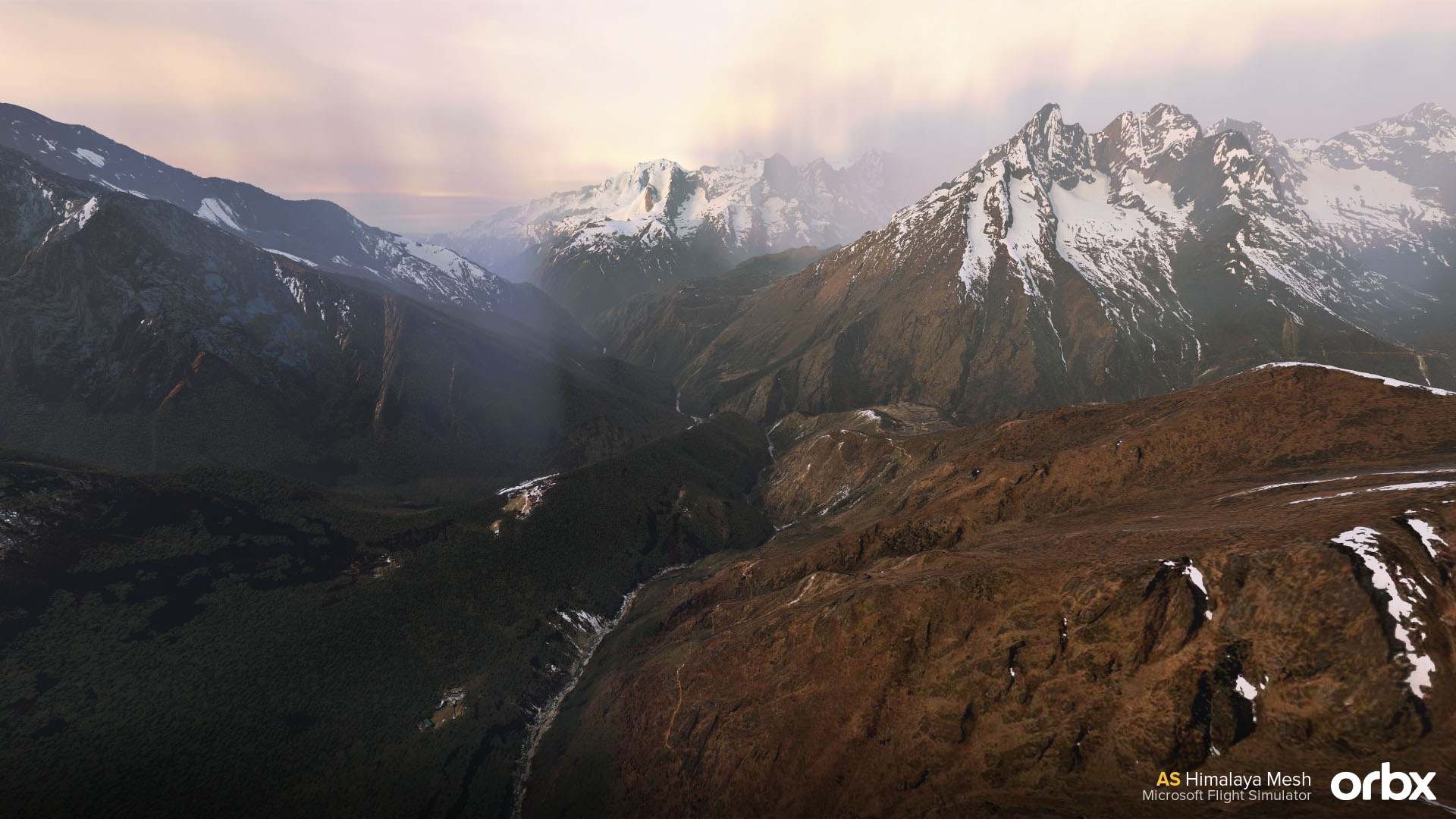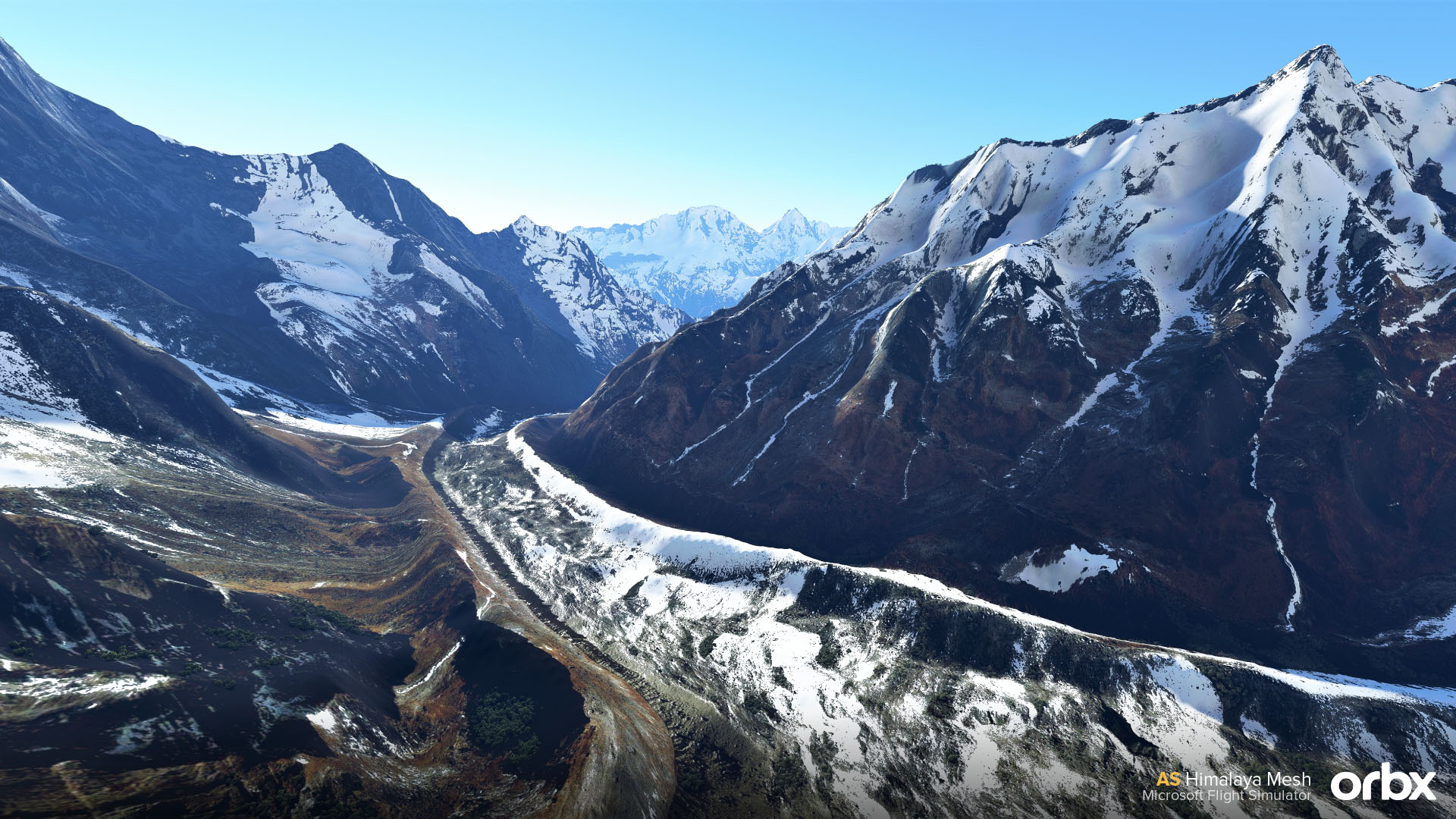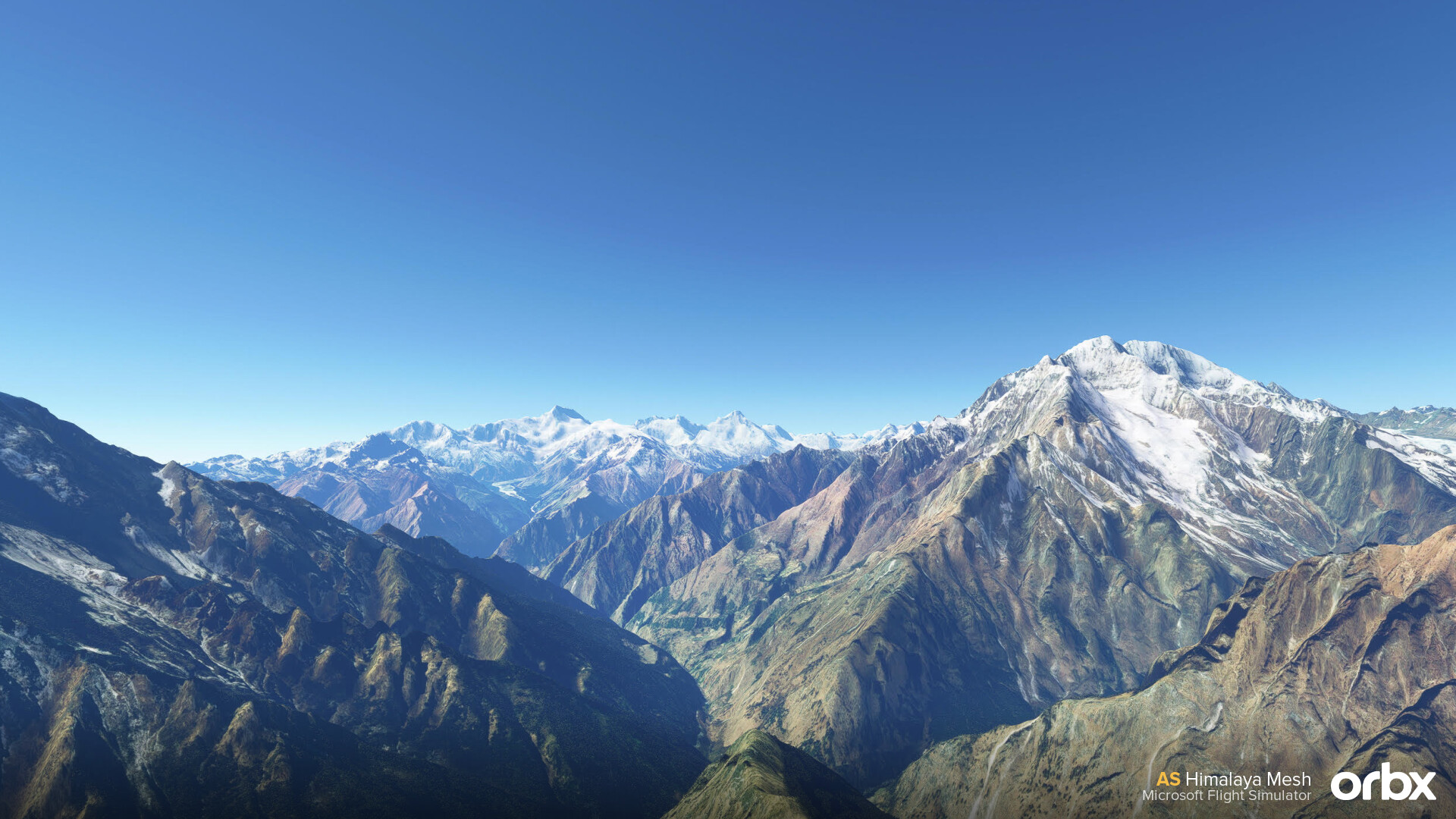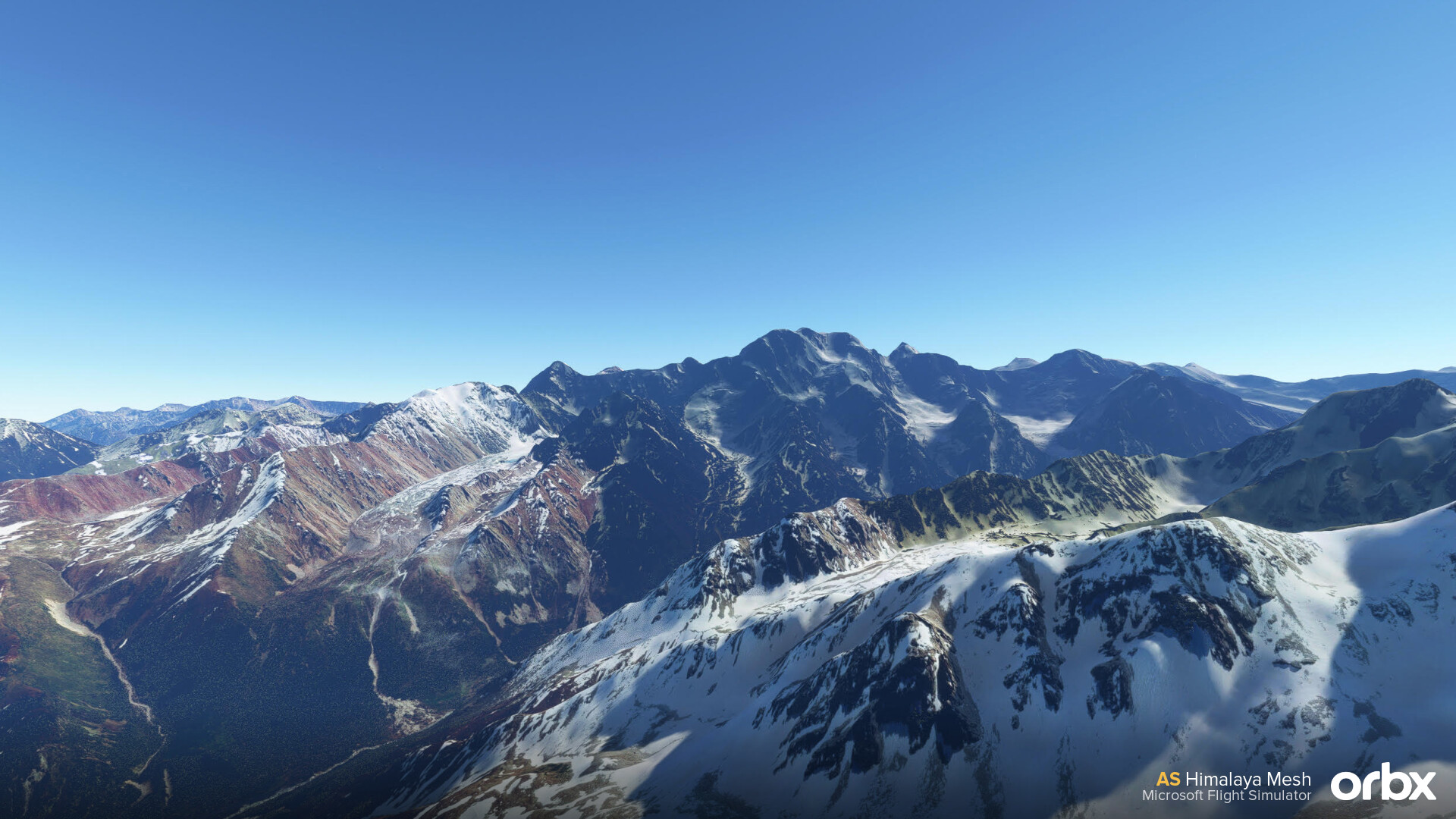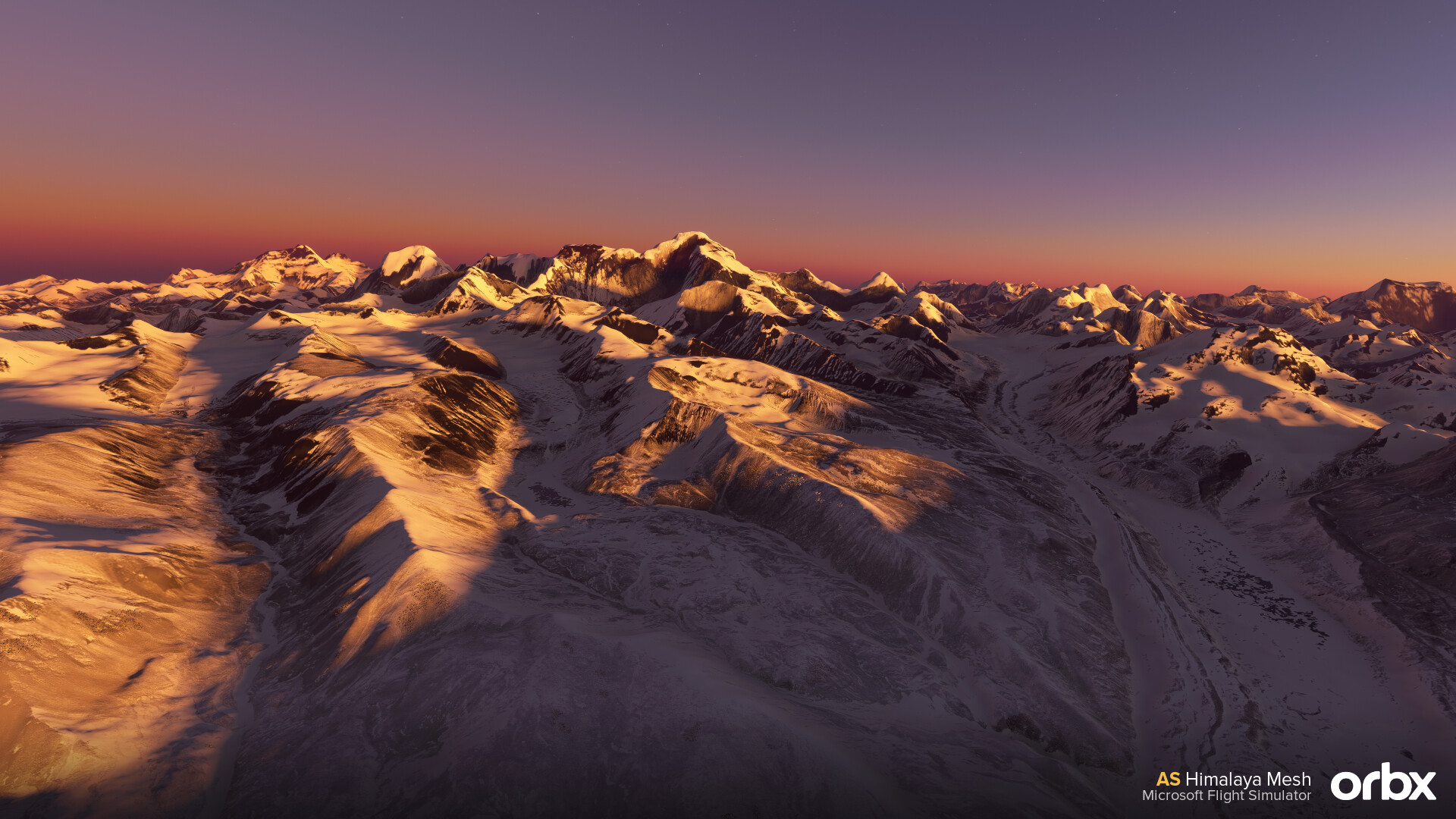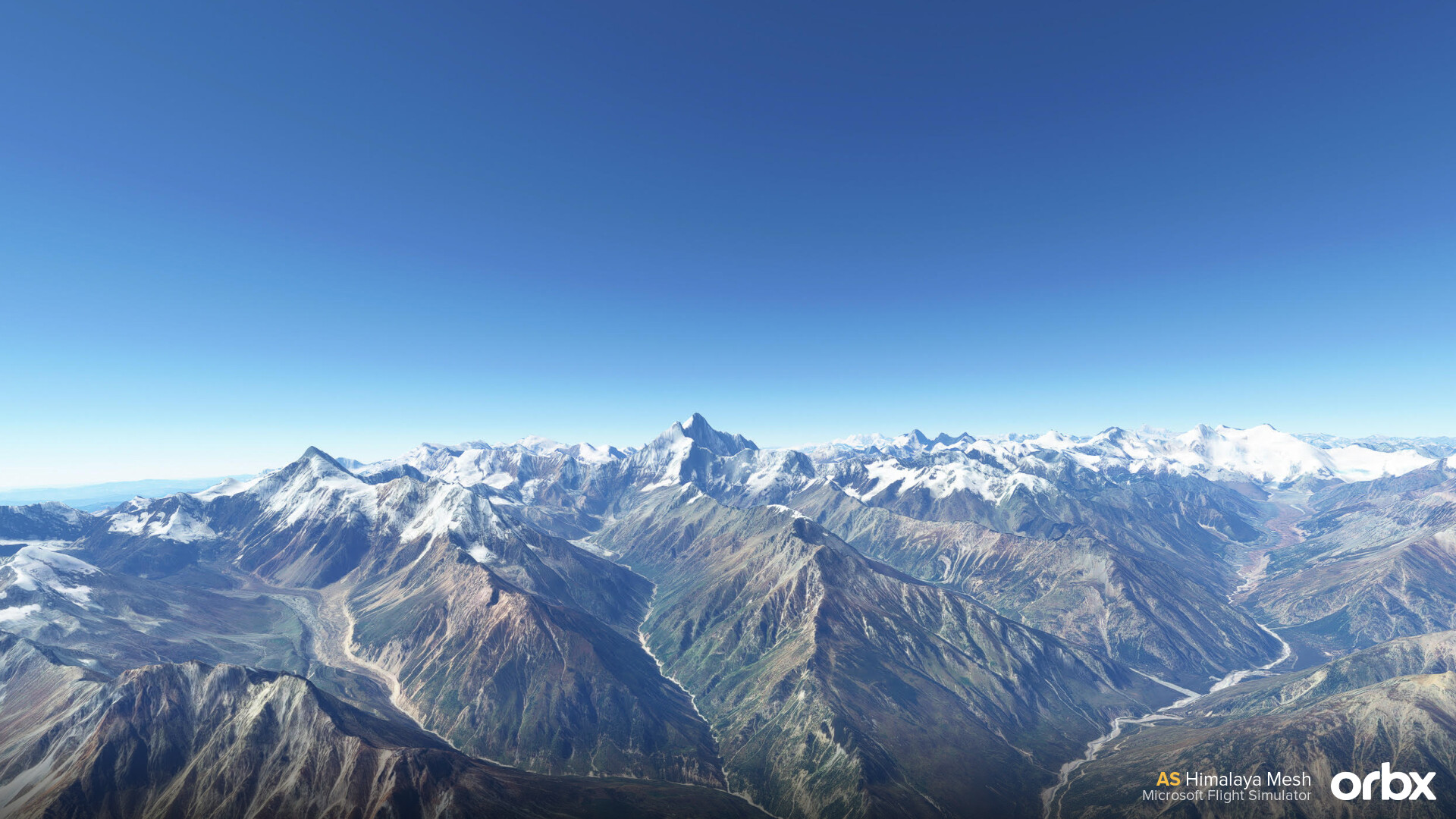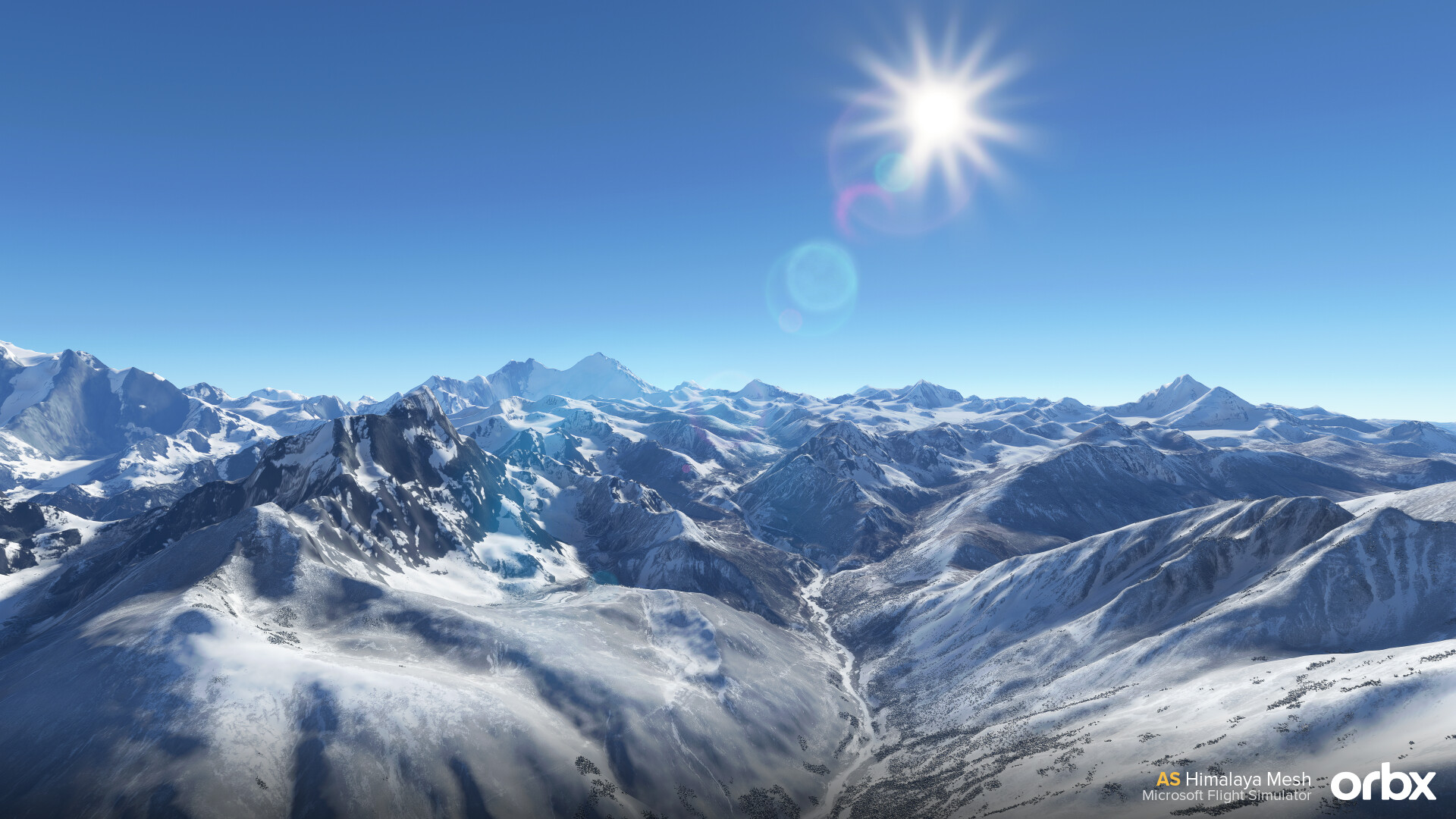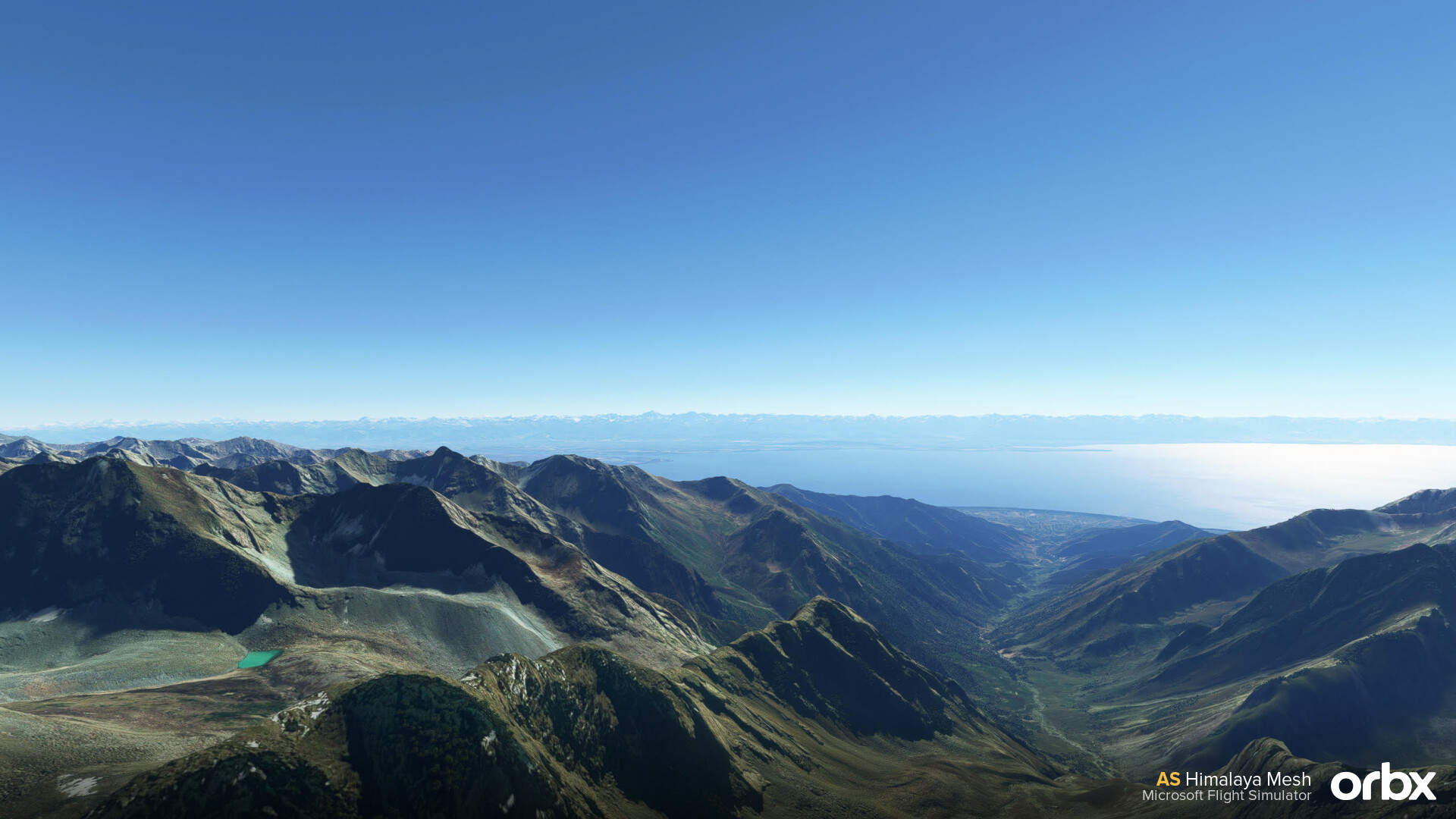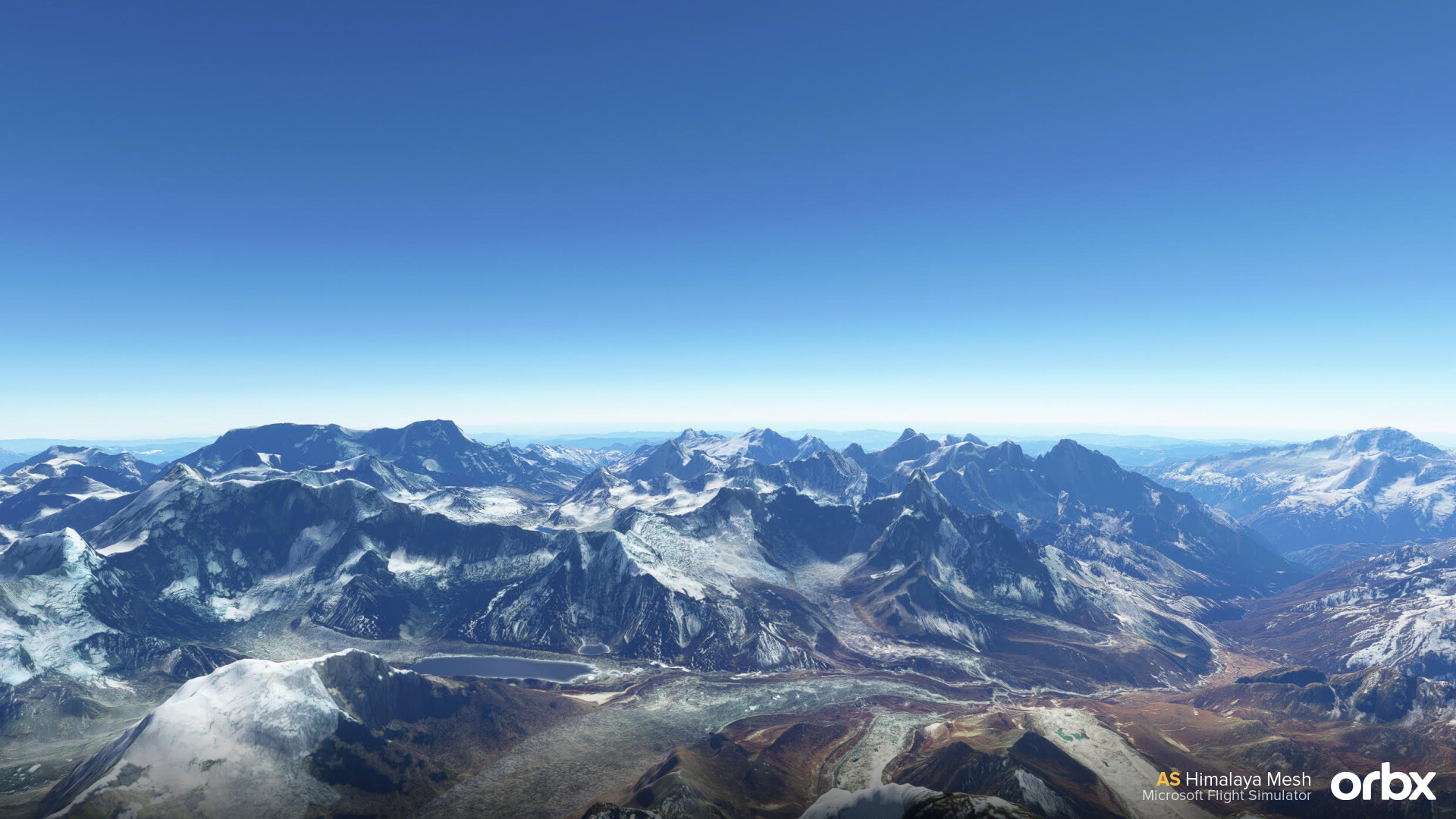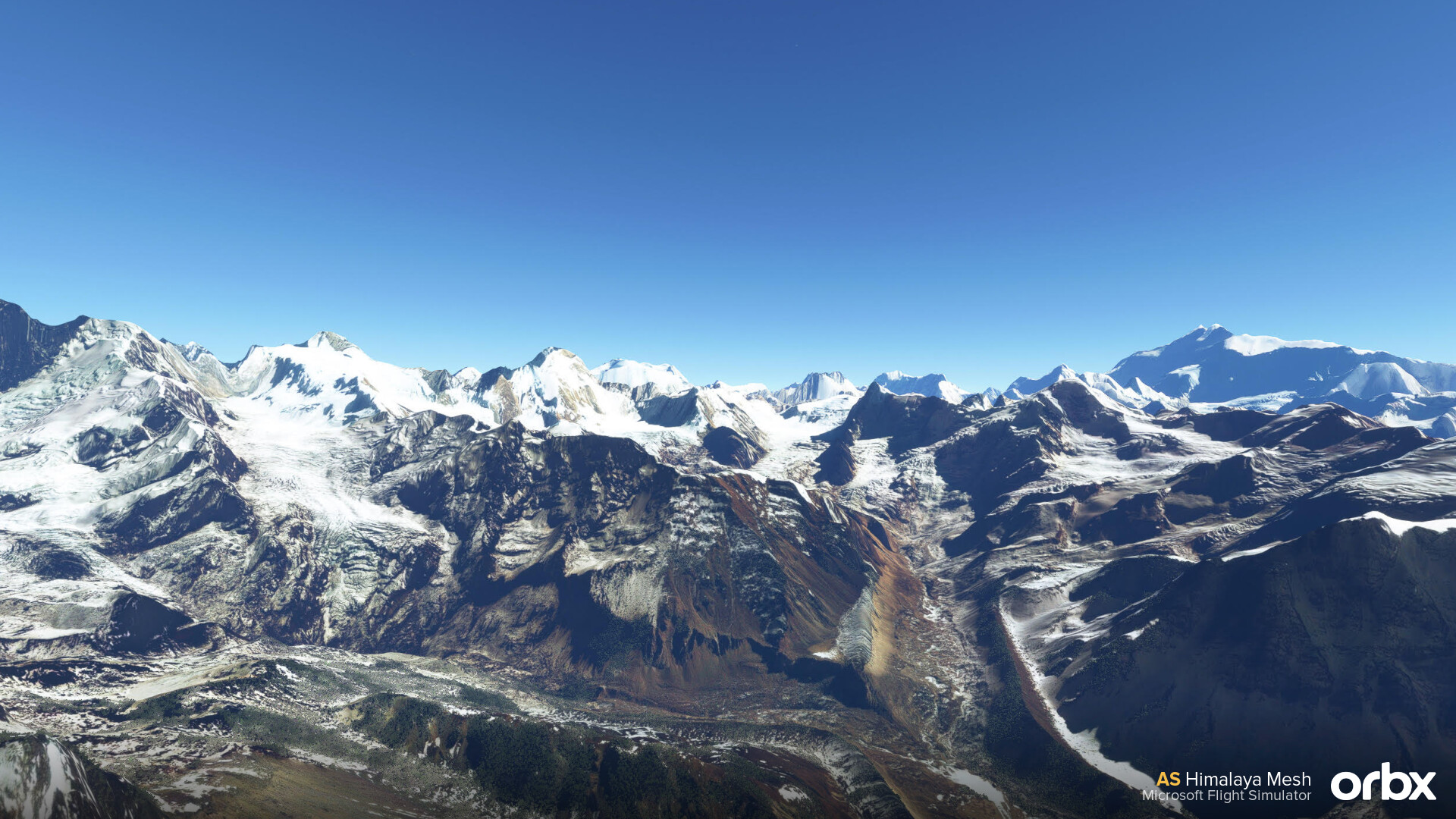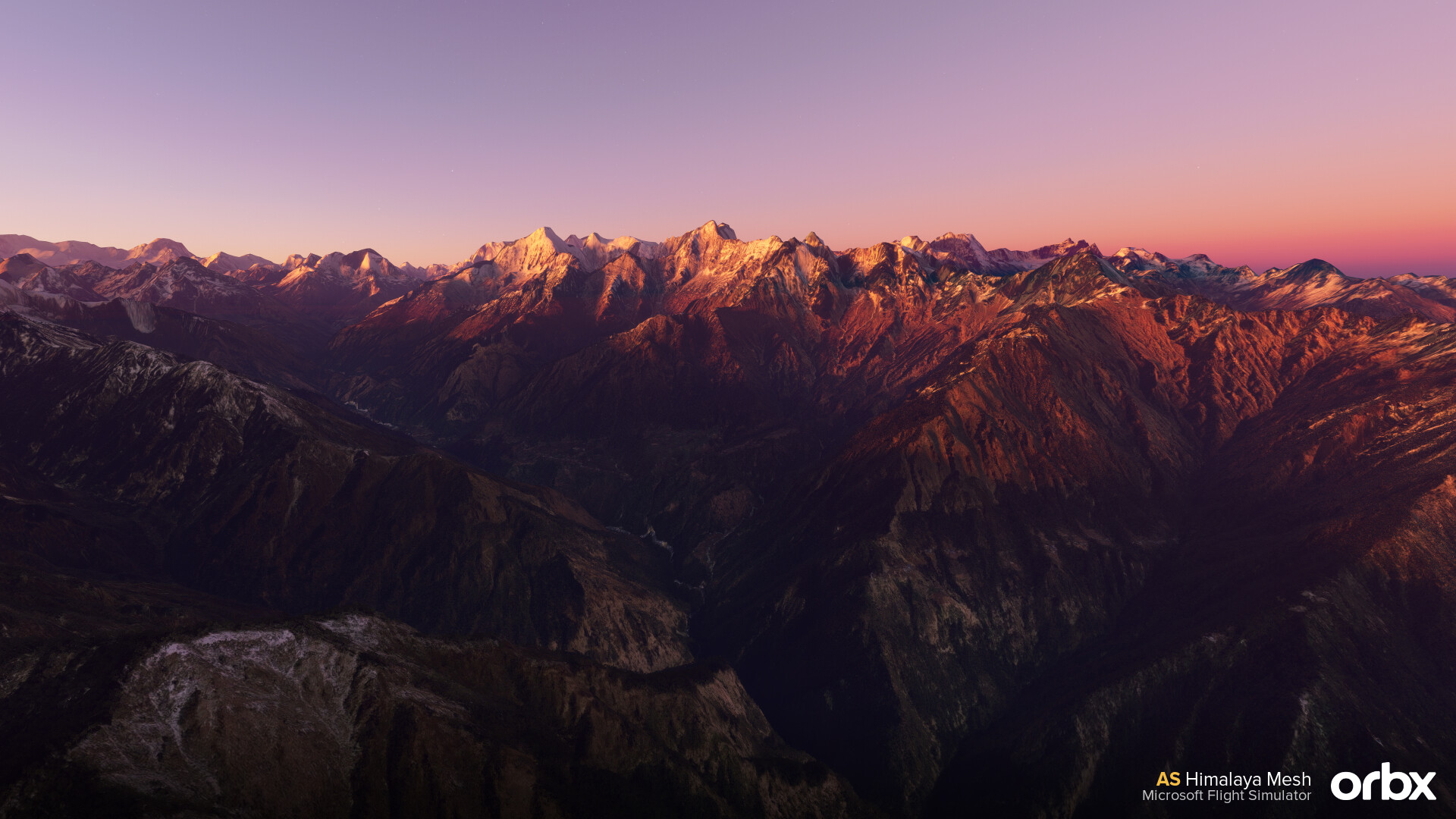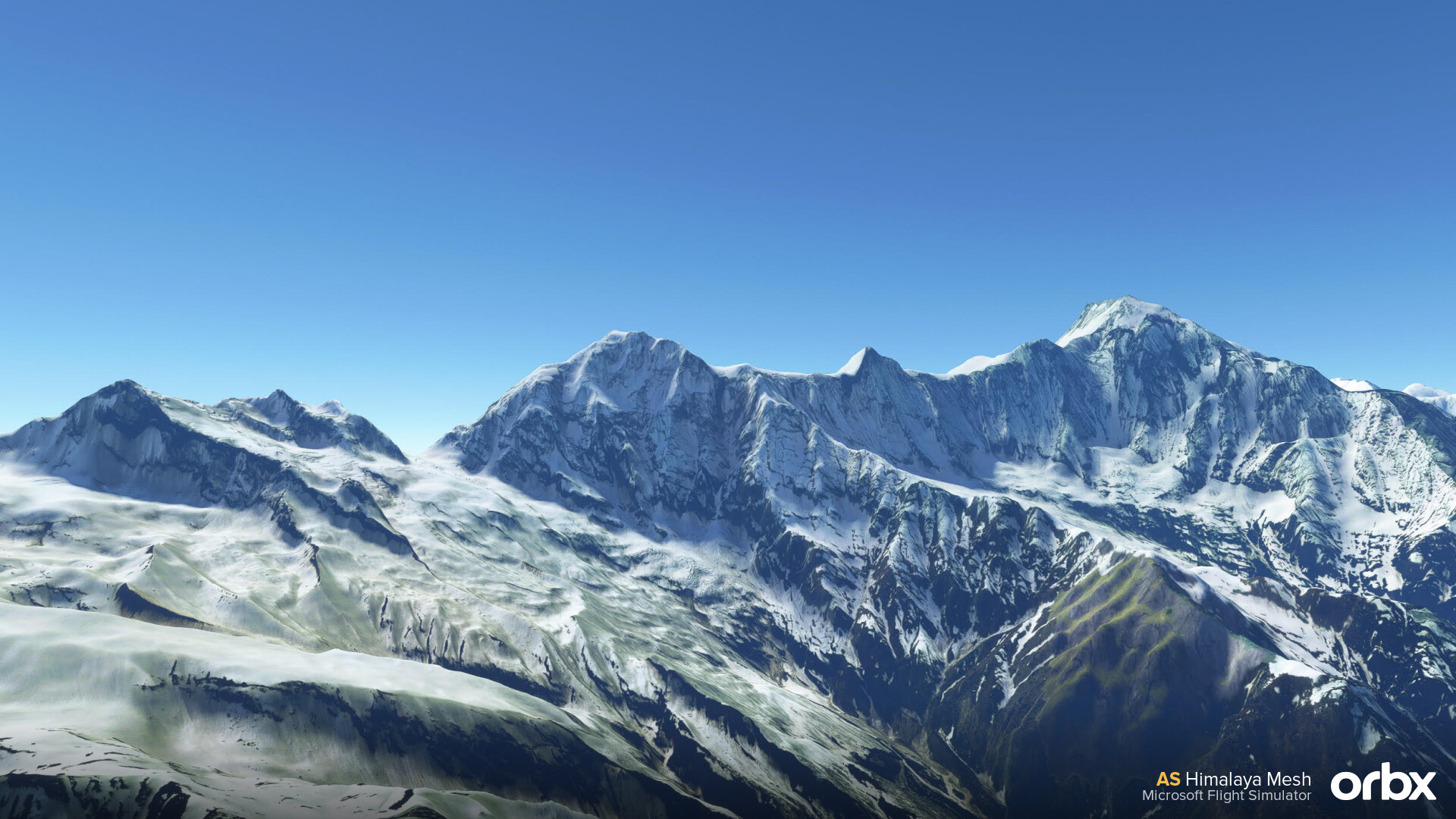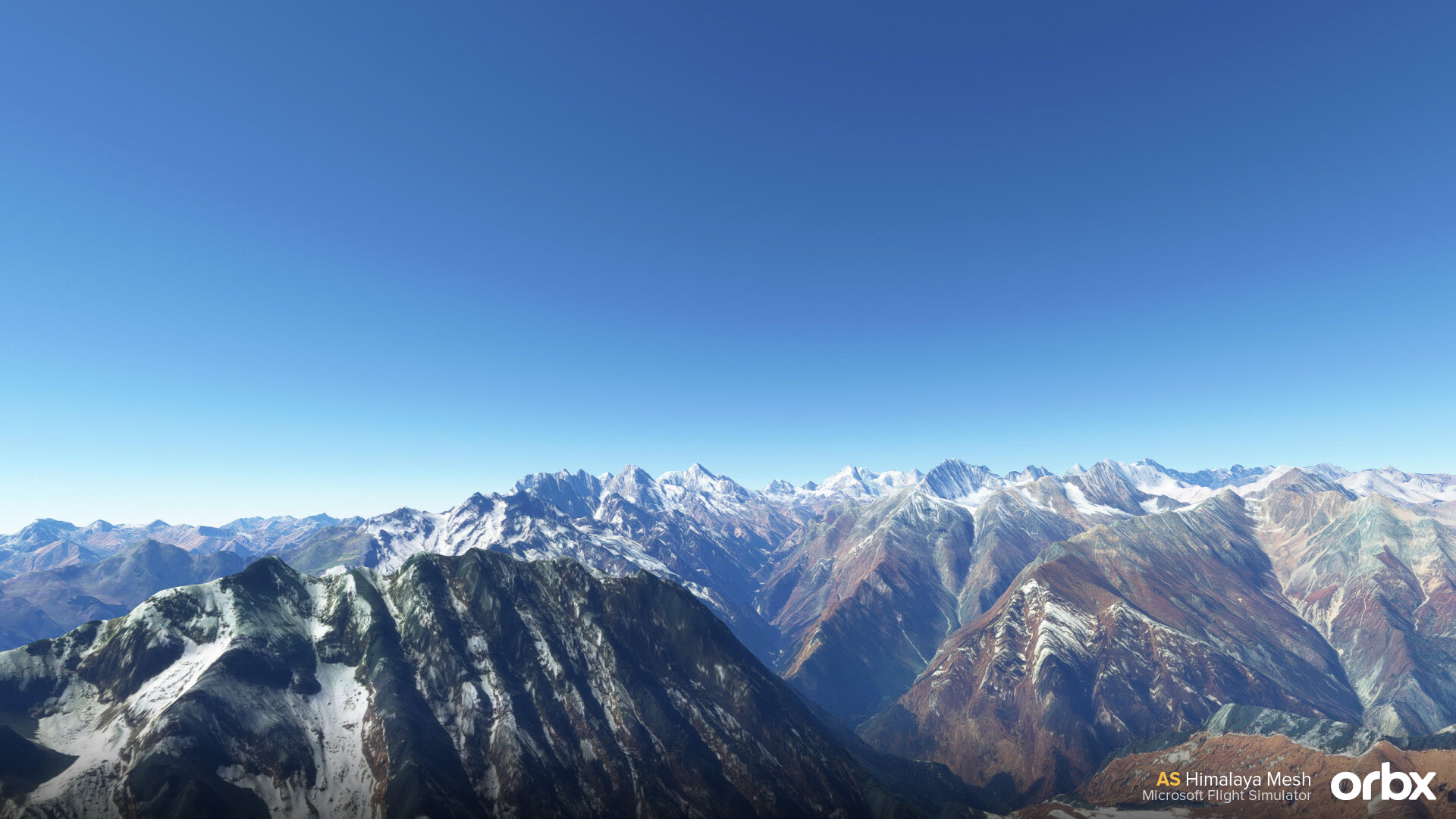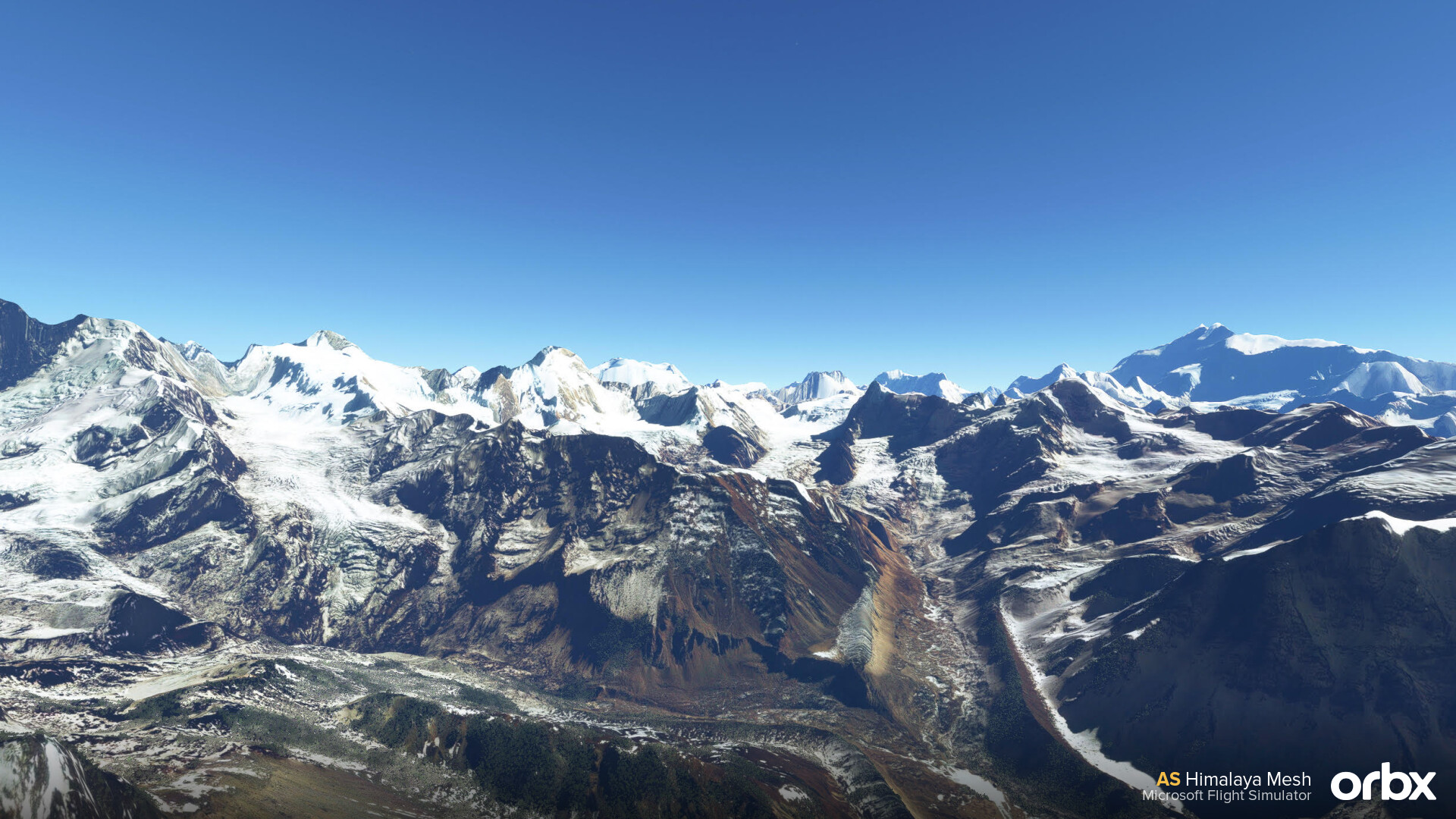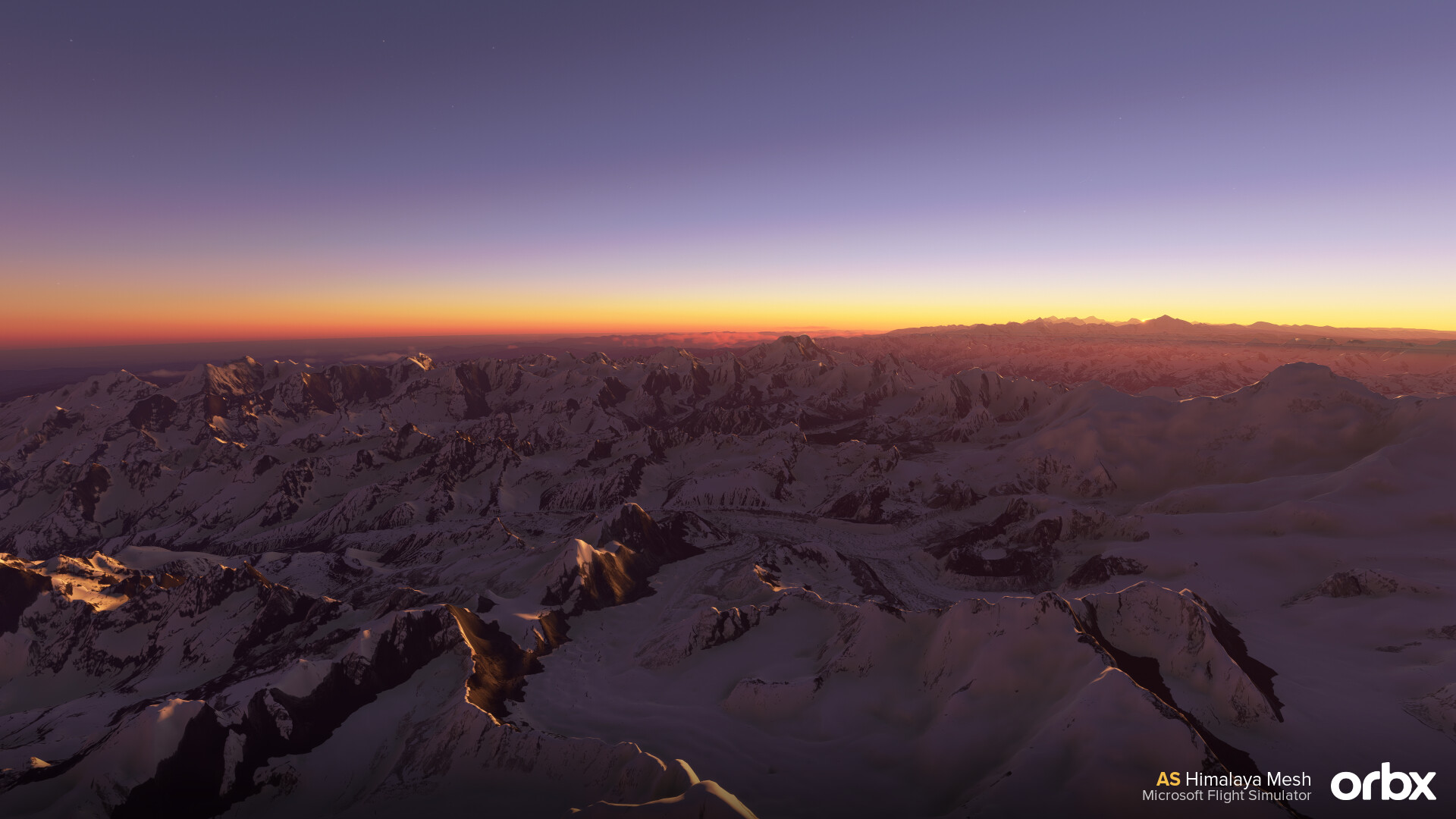 Next, Auckland Airport (NZAA) in New Zealand has been released by Flightbeam Studios.
It's currently available at the developer's own store for $19.99.
Wide variety of custom static aircraft, from DHL to FEDEX and more
Elaborately detailed and realistic 4096×4096 textures with carefully crafted PBR materials
Multi-layered, realistic hand-painted ground textures with PBR and custom decals
All new Gen-5 Flightbeam Jetways, packed with astounding detail, wear & tear and precision guidance
Control Tower interiors, comprehensive modeling and perfect for virtual plane-spotting or virtual ATC operations
Key terminal interiors modeled for an exceptional immersive view from the cockpit
Massive, high resolution ground imagery included, surrounding the outskirts of the airport
Custom-made taxiway lights and runway approach lighting
Hand placed custom apron night lights and glows for night time ops
Aggressive LOD optimization, ensuring smooth performance even for modest systems
Kiwi-approved product, with the vast majority of beta-testers being local to the airport
Lastly, we hear from Aerosoft's partner Stairport, which is going to continue its quest to add more small German airfields to the simulator with Heide-Büsum Airfield (EDXB) located in the northern part of the country.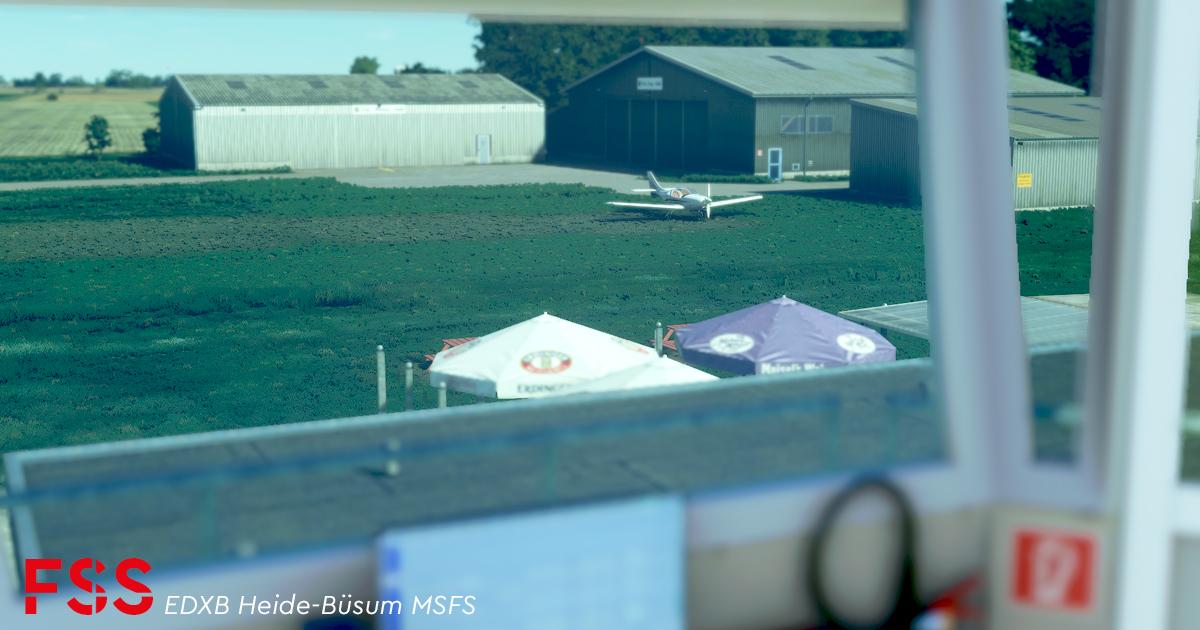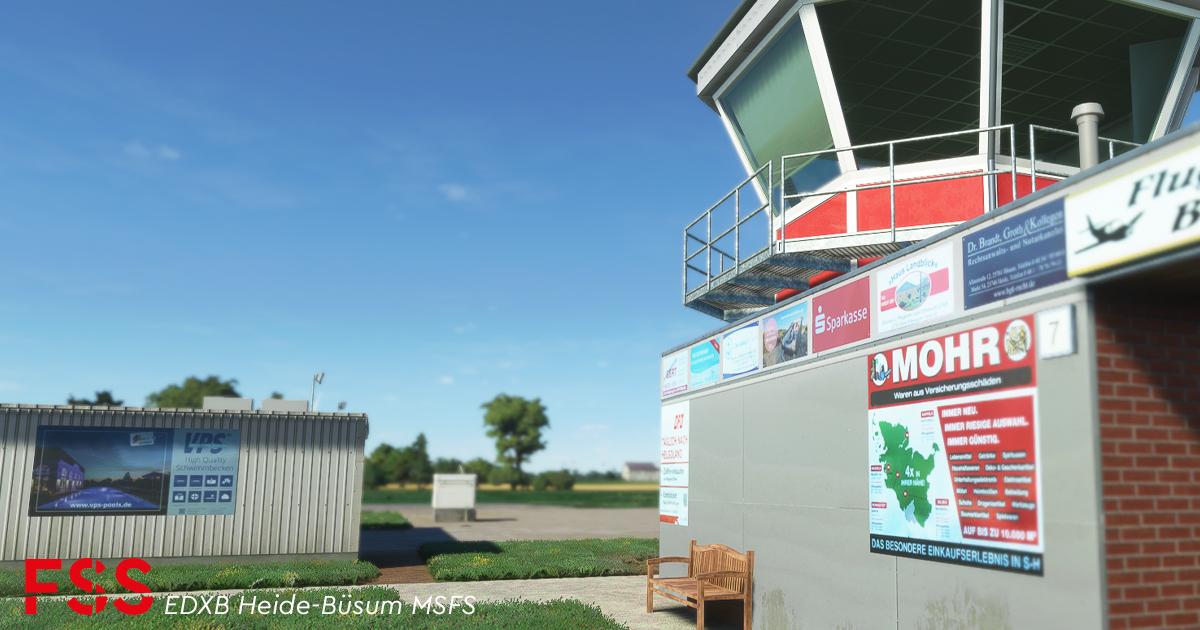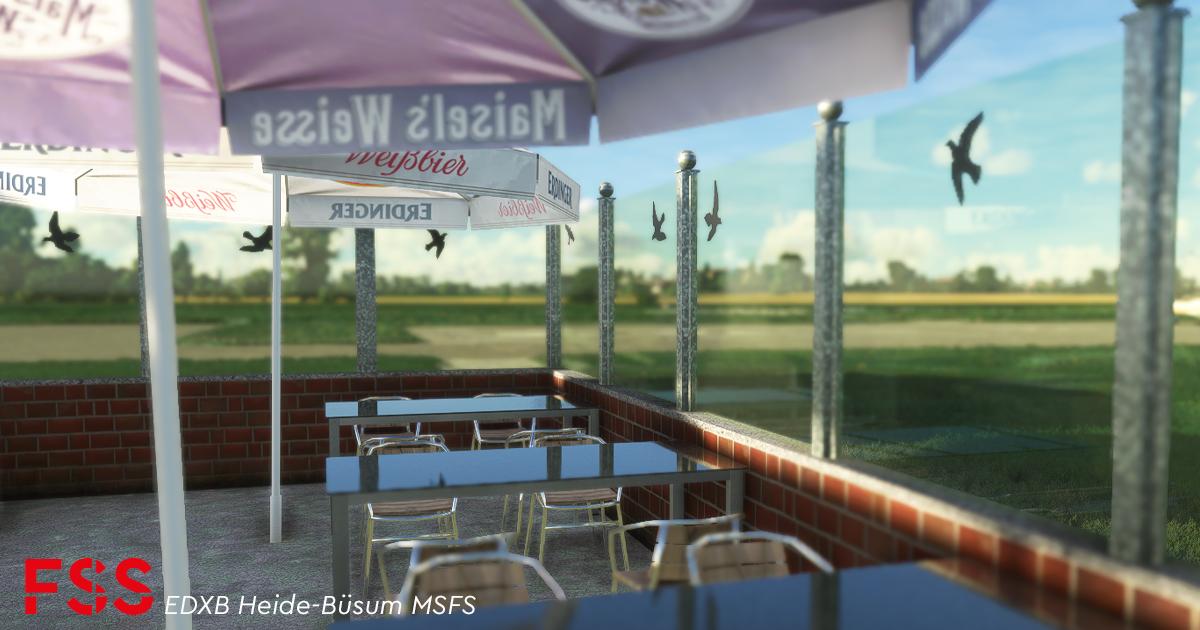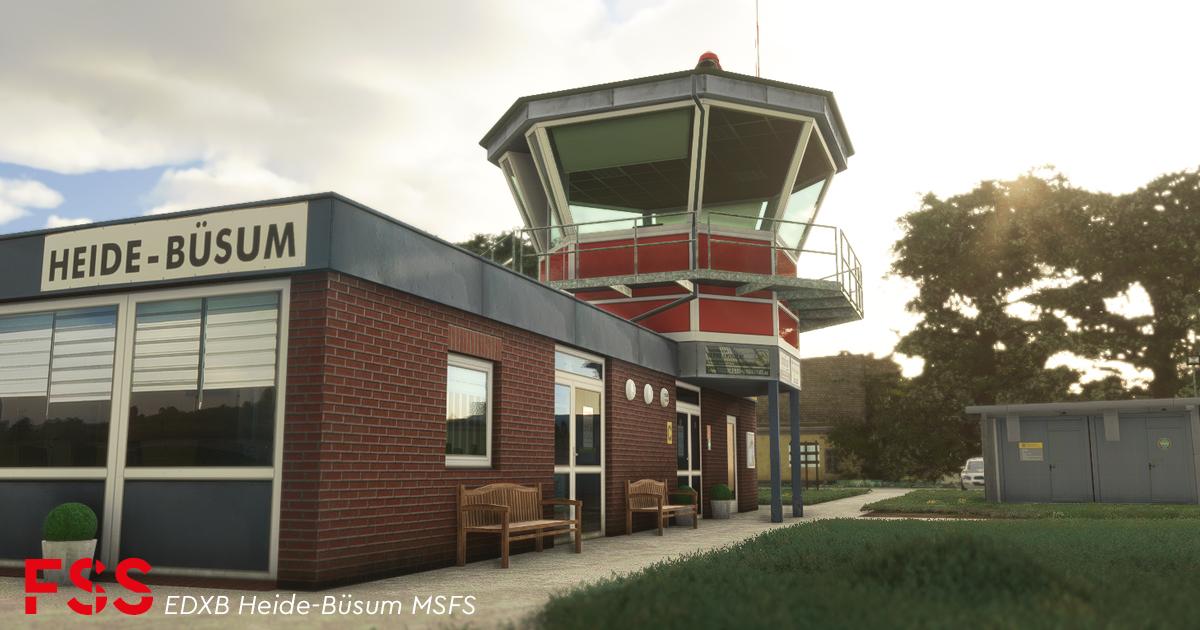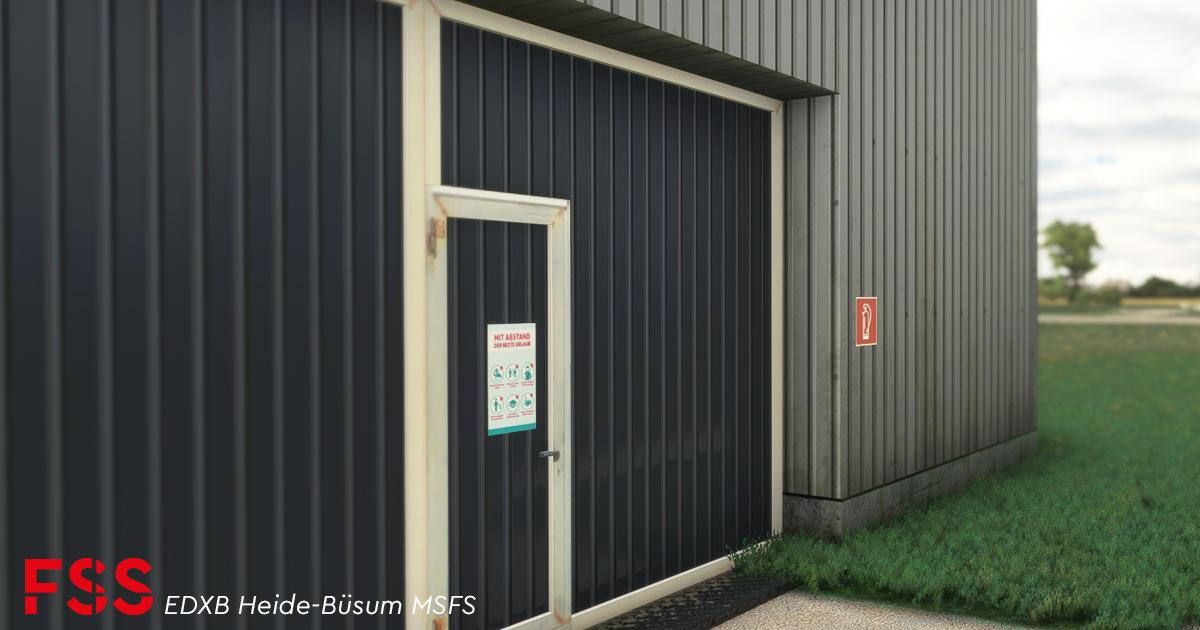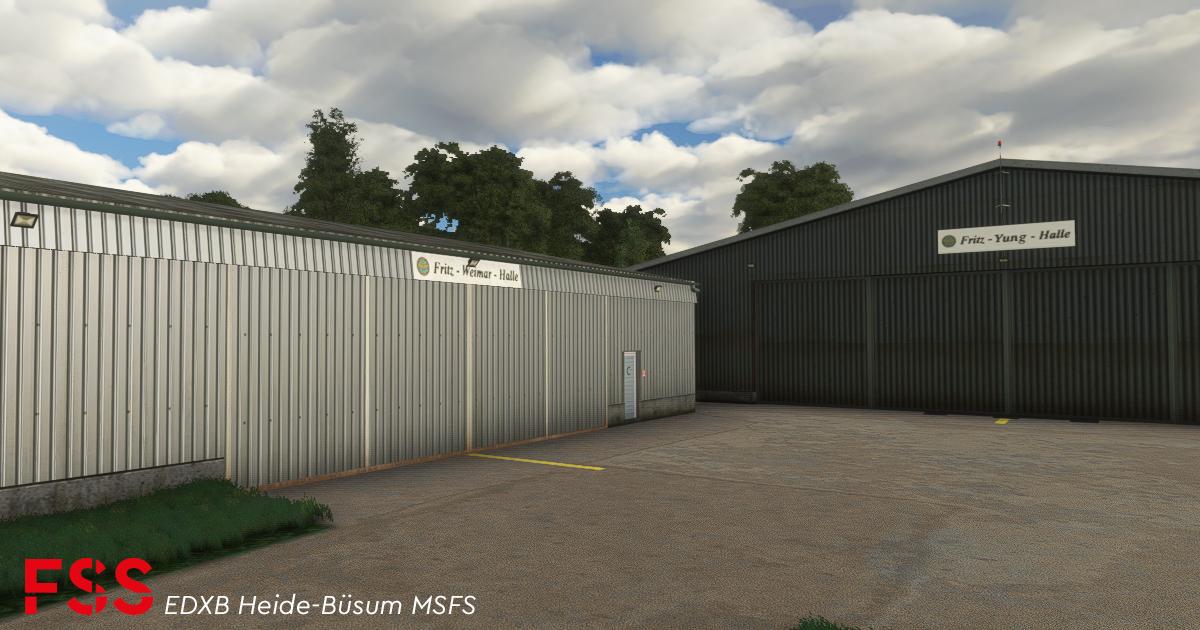 If you'd like to read more about Microsoft Flight Simulator add-ons, you can enjoy our recent reviews of Skiathos Airport, Athens International Airport, Bergamo Orio al Serio Airport, Amami Airport, Bristol Airport, Marrakech Menara Airport, Great Britain Central, Tehran Imam Khomeini Airport, Moscow Sheremetyevo Airport, Shanghai Pudong Airport, Kraków Airport, Fukuoka City & Airport, Fort Lauderdale Airport, Chongqing City & Airport, Manila Airport, Santiago Airport, the Frankfurt City Pack, Key West Airport, the Okavango Delta, Bali Airport, London Oxford Airport, Berlin Brandenburg Airport, the CRJ 550/700, the PA-28R Arrow III, Kristiansand Airport, Macau City & Airport, Bonaire Flamingo Airport, Milano Linate Airport, the Singapore City Pack, Tokyo Narita Airport, Yao Airport, the F-15 Eagle, the Paris City Pack, Greater Moncton Airport, Tweed New Haven Airport, Santorini Airport, Sydney Airport, Helsinki-Vantaa Airport, Reggio Calabria Airport, Bastia Poretta Airport, Munich Airport, Paris Orly Airport, Newcastle International Airport, Sankt Johann Airfield, Dublin International Airport, and Seoul City Wow. We also have a beta preview of Singapore Changi airport.
If you want to learn more about the game itself, you can read our review that will tell you everything you need to know about Asobo Studio's game.
Microsoft Flight Simulator is already available for Windows 10 and Steam, and Xbox Series X|S.