Microsoft Flight Simulator Twin Otter Released; Grumman Goose Gets New Screenshots; Karachi Airport Teased
A relevant third-party aircraft has been released for Microsoft Flight Simulator, while other developers have shared new assets.
A relevant third-party aircraft has been released for Microsoft Flight Simulator, while other developers have shared new assets.
First of all, the much-anticipated de Havilland Canada DHC-6 Twin Otter has been released by Aerosoft.
It can be purchased on the developer's own store for €36.54 including applicable VAT. If you want to know how good it is, tomorrow we'll post our review, but I'll spoil it a bit and mention that it's very good.
It's worth mentioning that it's available only for PC for now, but it is coming for Xbox as well down the line.
Below you can read and see what you can expect.
Full new development using all options of the platform

Highly optimized modelling, prepared for use on PC and Xbox
Wwise sound set with close to 300 spatially placed sounds
Full use of decals to save on texture memory, very light on system resources

Complex icing modelled on almost all surfaces and functional de-icing systems including electrical de-icing for probes and de-icing boots for leading edge
Fully featured fuel systems (updated when MSFS adds more features)
High-definition flight models for each model
No additional navigation database needed
MSFS checklists implemented
Complete avionics stack (all compatible with available tweaks):

Garmin 530 all-in-one GPS/Nav/Comm solution
Garmin 430 all-in-one GPS/Nav/Comm solution
Bendix/King KR-87 ADF Receiver
Bendix/King KT-76C Transponder
Bendix/King KAP140 Autopilot
Intercontinental Altitude Alerter
Collins 913K Autopilot Controller (used as repeater for the KAP140)
Bendix/King KMA Audio Selector
Collins FD-112V Flight Director

Thirteen models:

DHC6-100 Floats Passenger (Westcoast Air C-FGQH)
DHC6-100 Wheels Cargo (Norway Airforce MXJ_67-062)
DHC6-100_Wheels Passenger (Fuerza Aerea de chile 940)
DHC6-300 Amphibian Passenger (Viking Air N153QS)
DHC6-300 Floats Passenger (Trans Maldivian 8Q-TJM)
DHC6-300 Floats Passenger Short Nose (Trans Maldivian 8Q-MAV)
DHC6-300 Ski Cargo (British Antarctica Survey VP-FBB)
DHC6-300 Tundra Wheels Cargo (Air Inuit C-GKCJ)
DHC6-300 Tundra Wheels Passenger (Norlandair TF-NLC)
DHC6-300 Wheels Cargo 3 Blade Prop (Aklak Air C-CDHC)
DHC6-300 Wheels Cargo 4 Blade Prop (Aklak Air C-CDHC)
DHC6-300 Wheels Skydiver (Perris Valley Skydiving N-708PV)
DHC6-300 Wheels Passenger (Solomons Airline H4-FNT)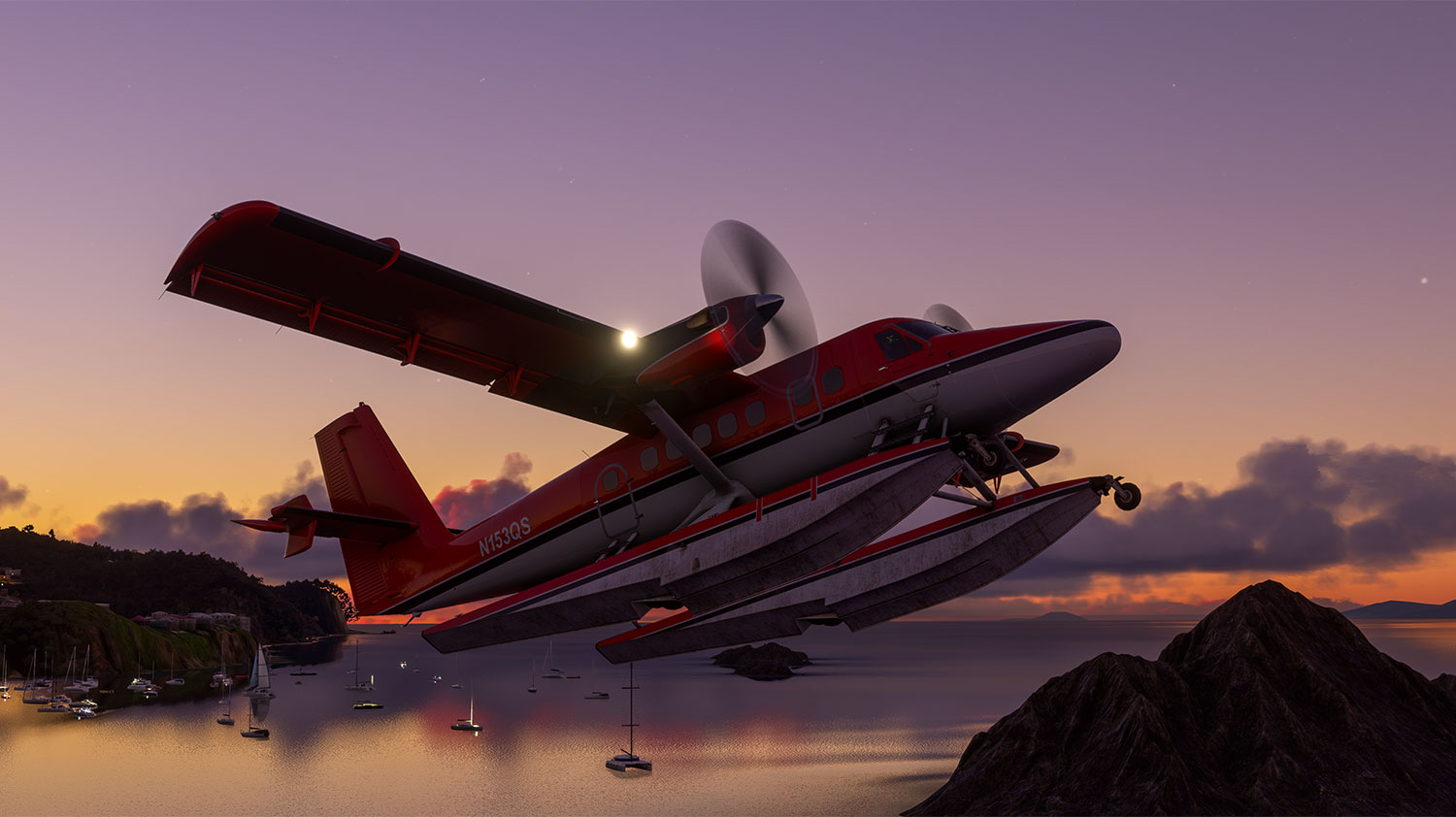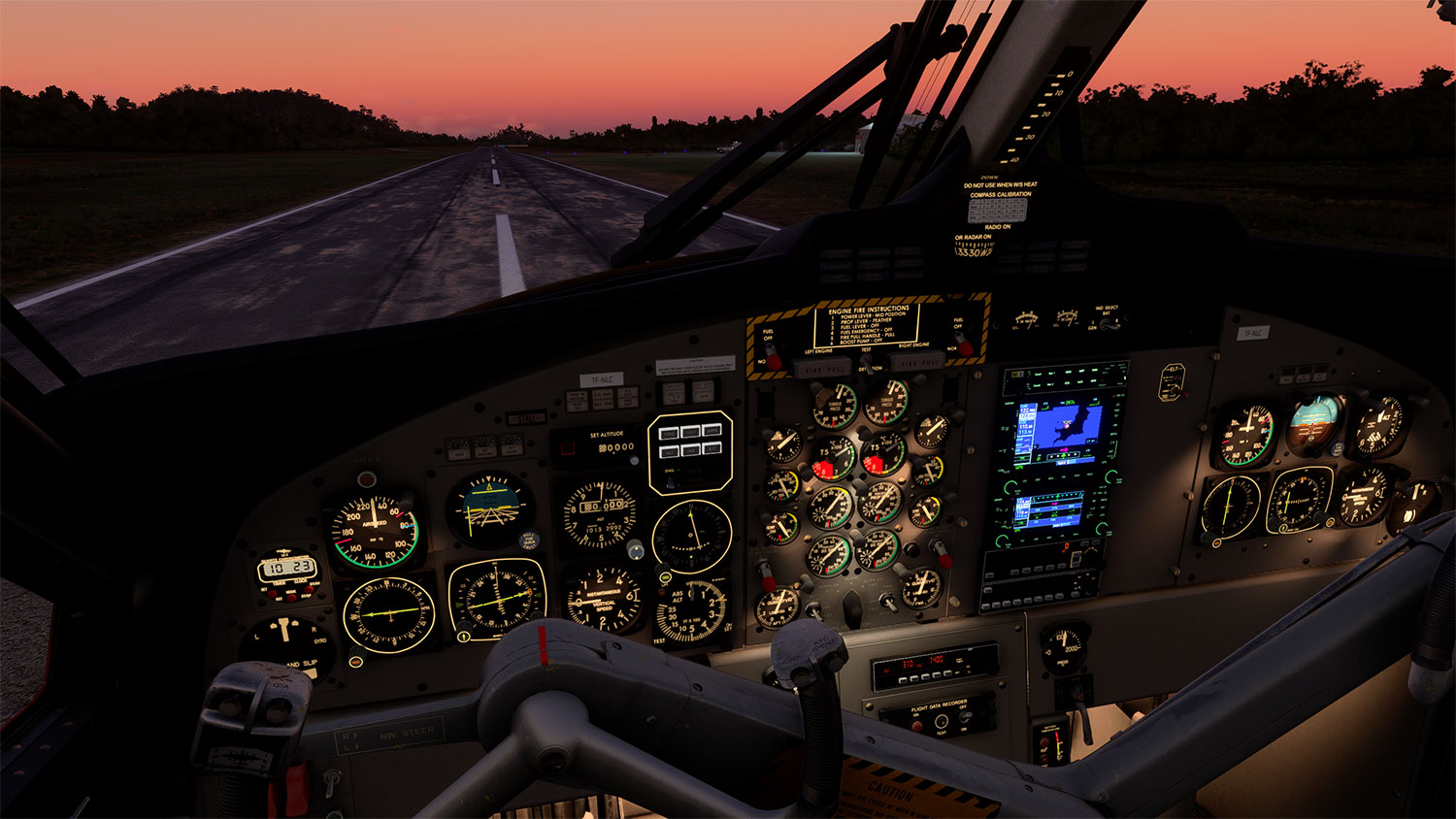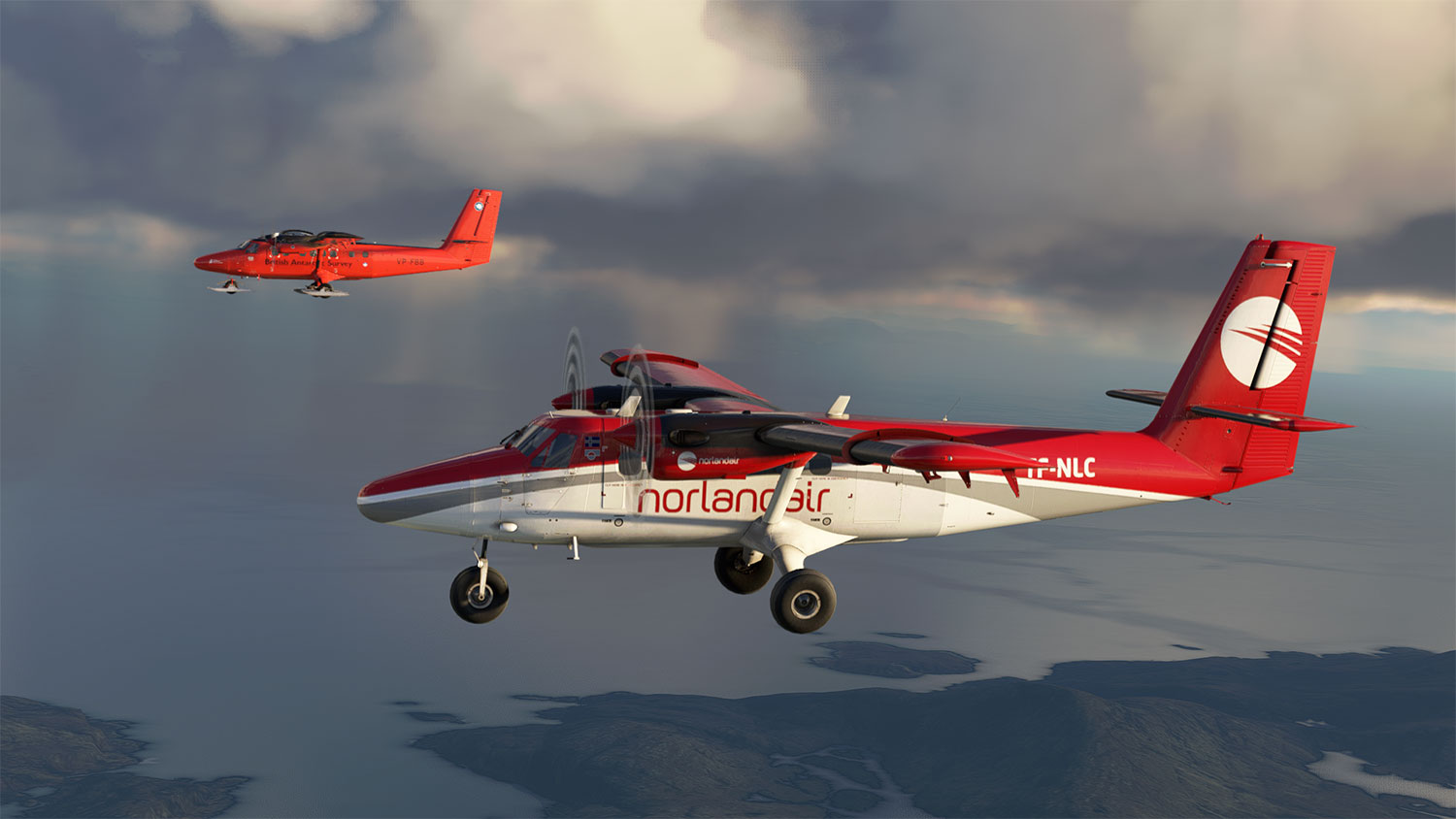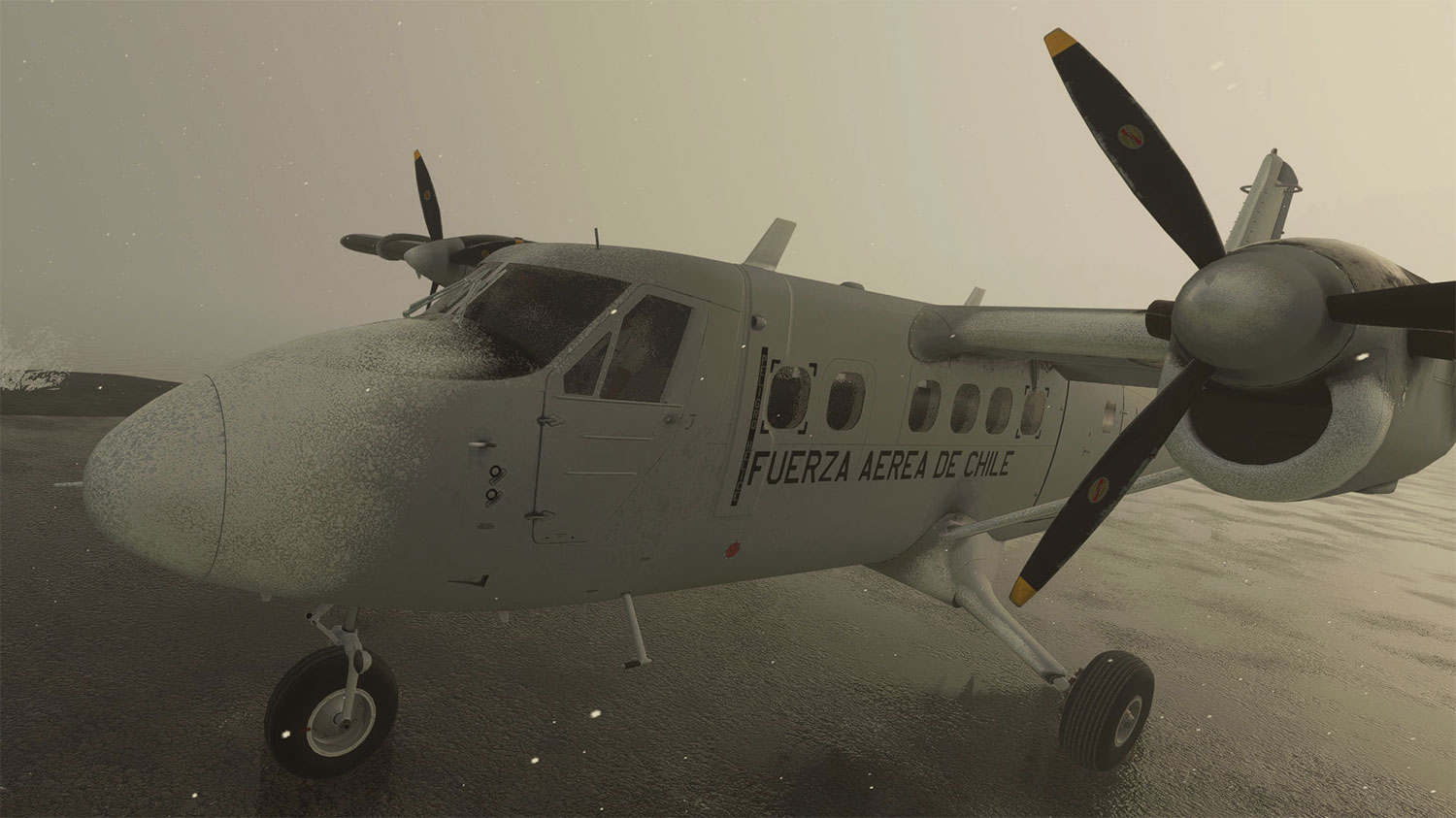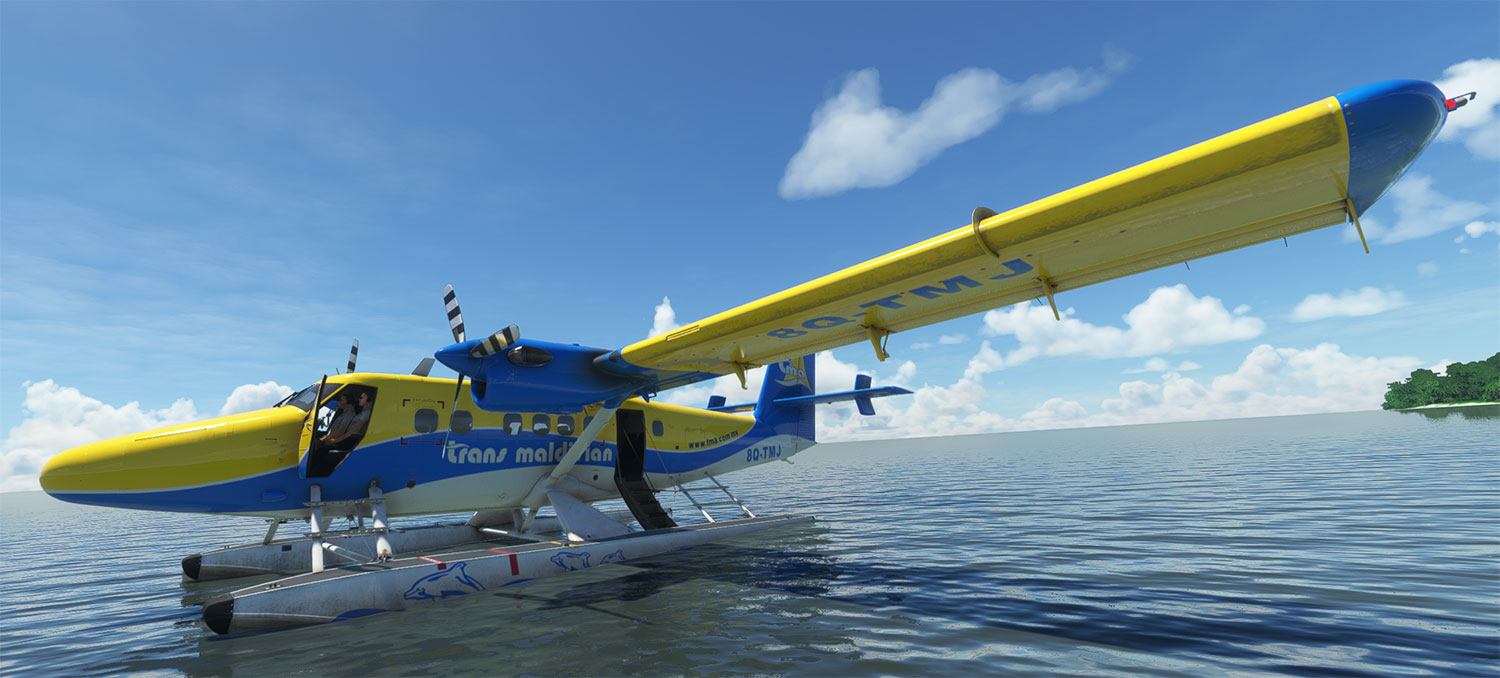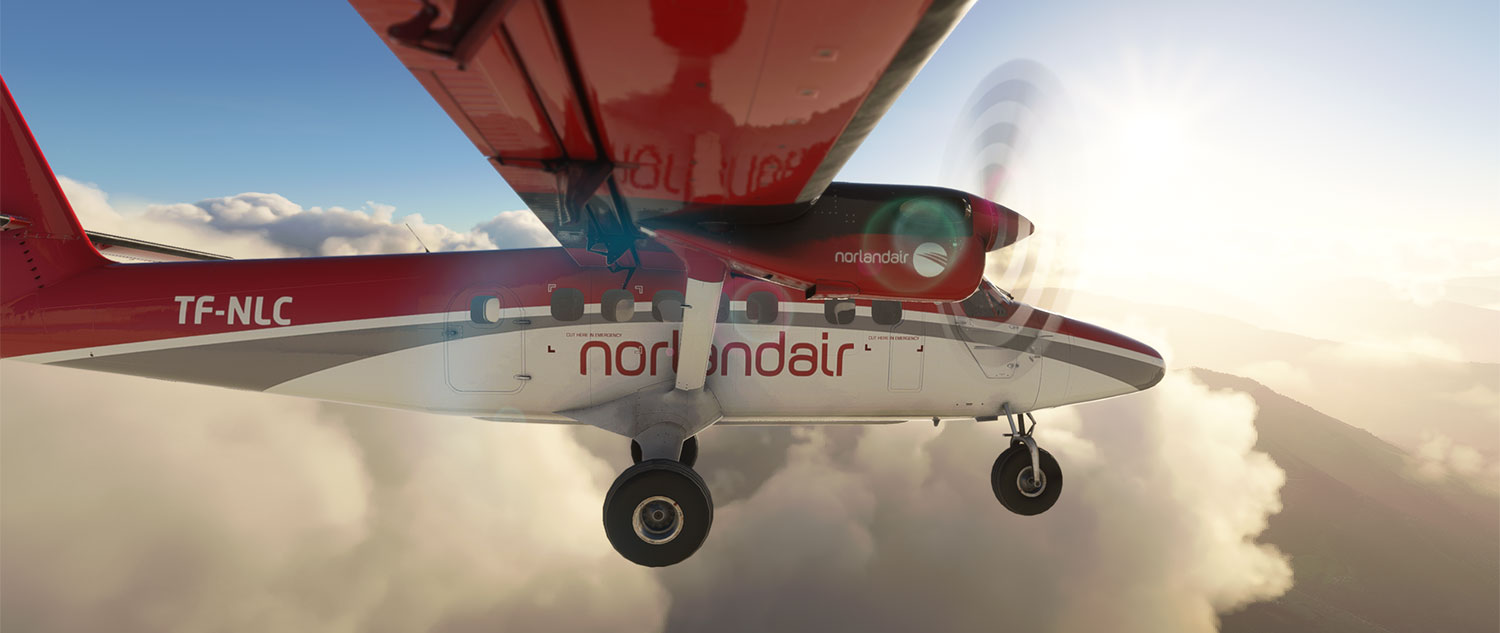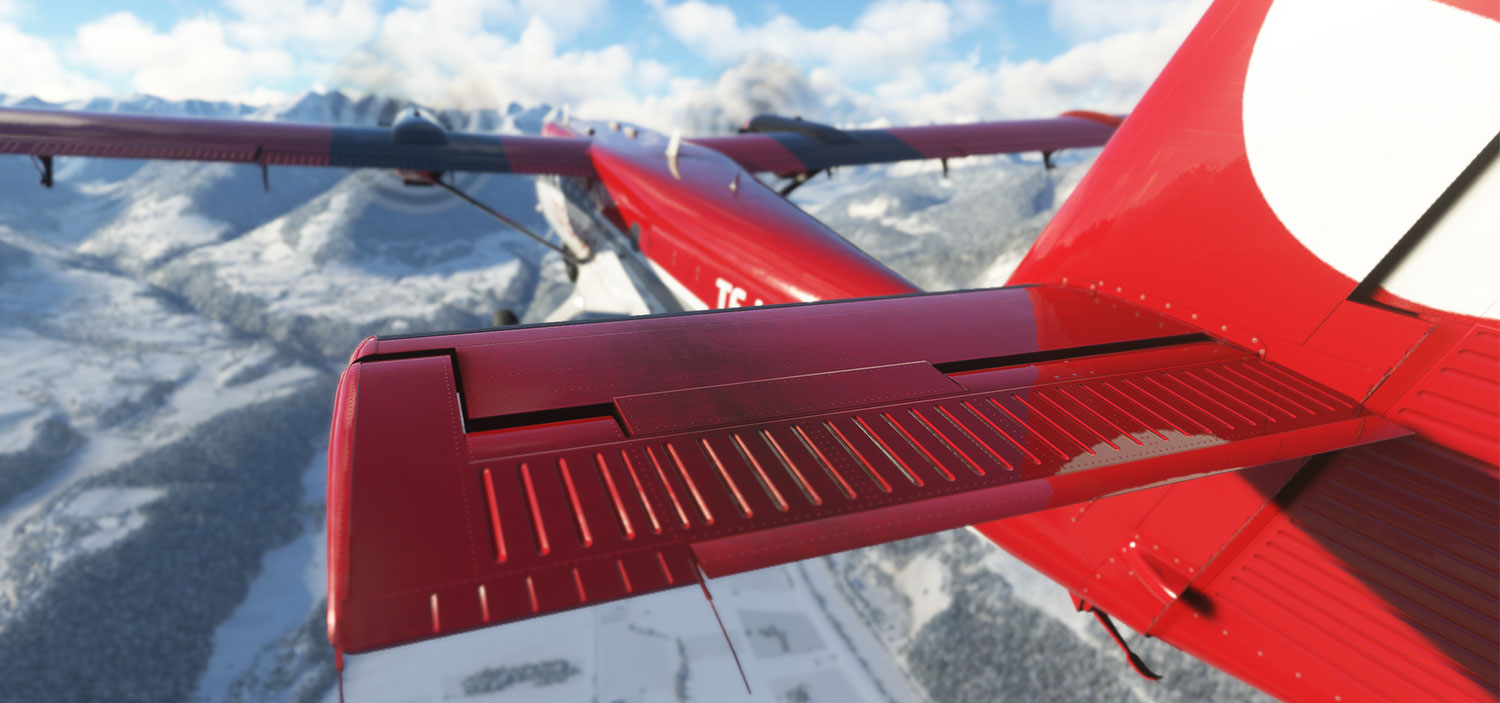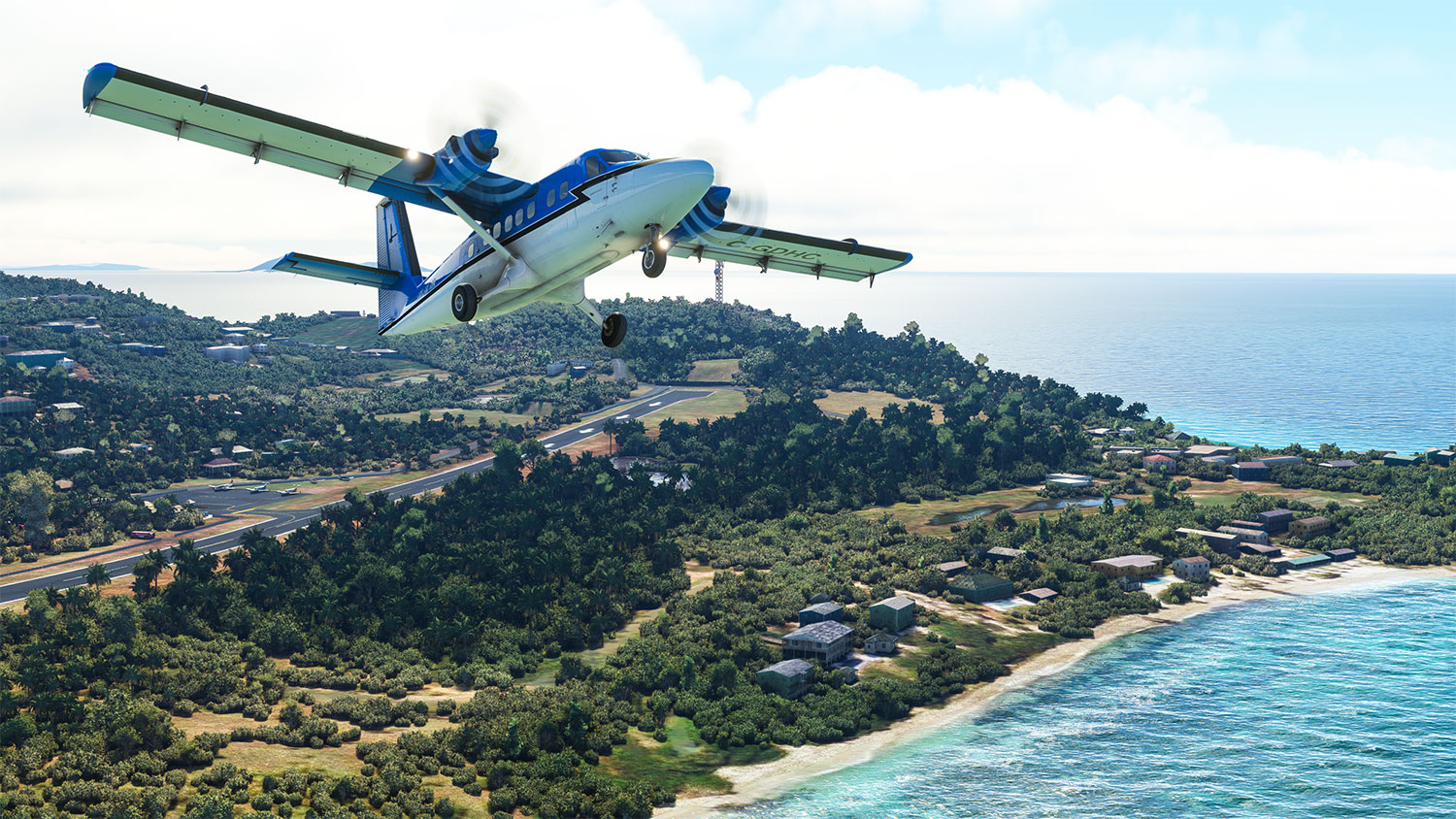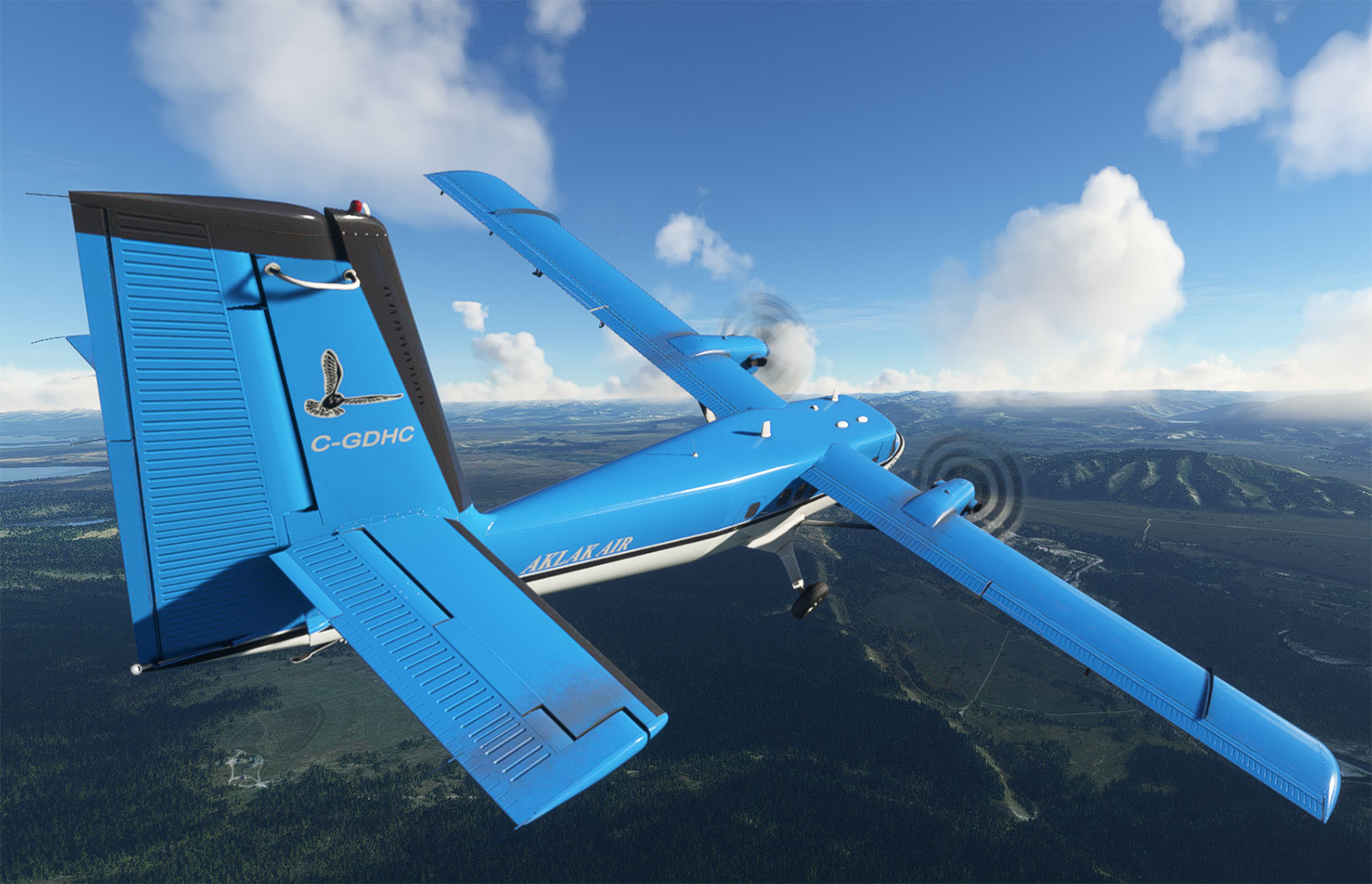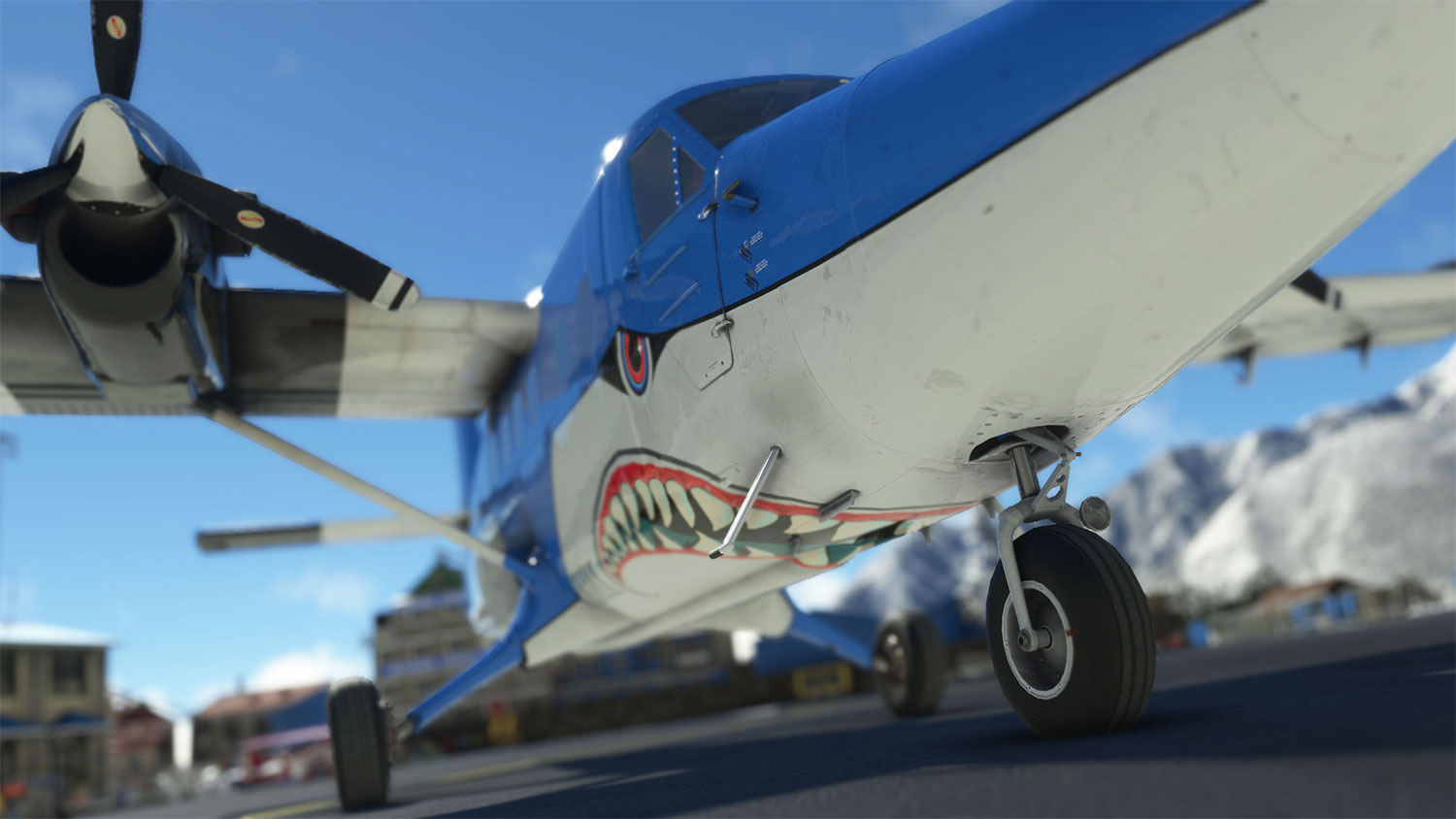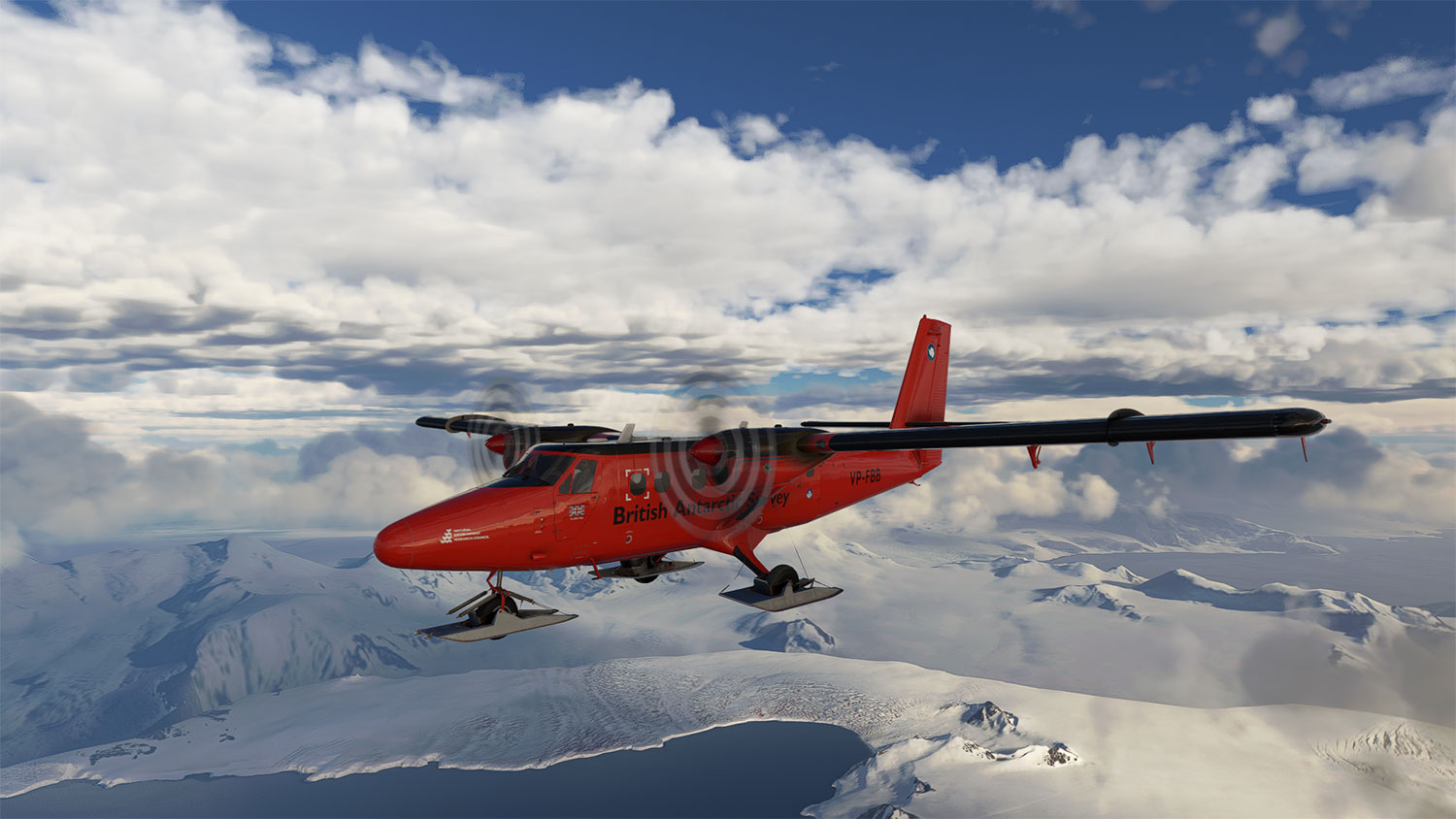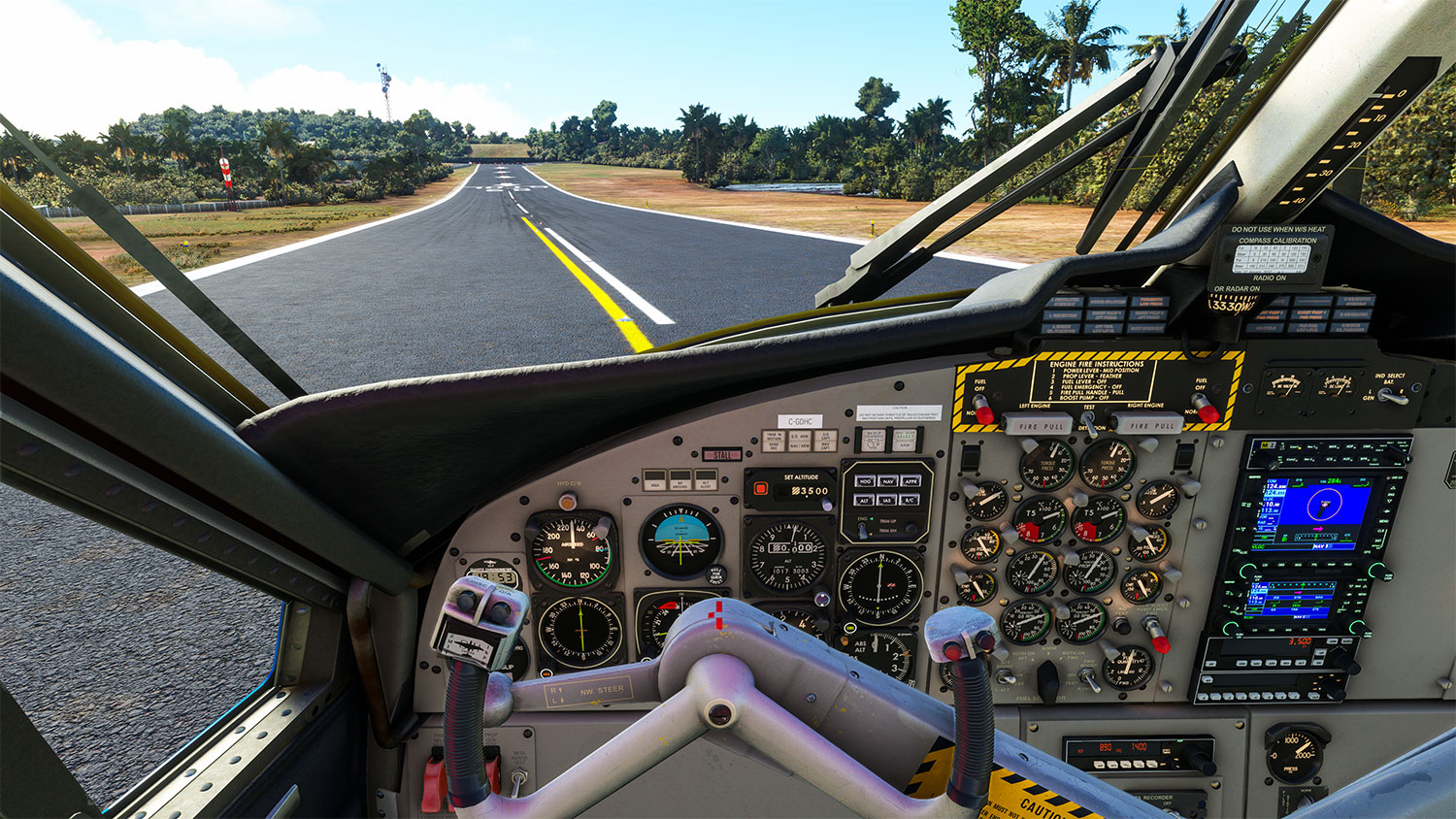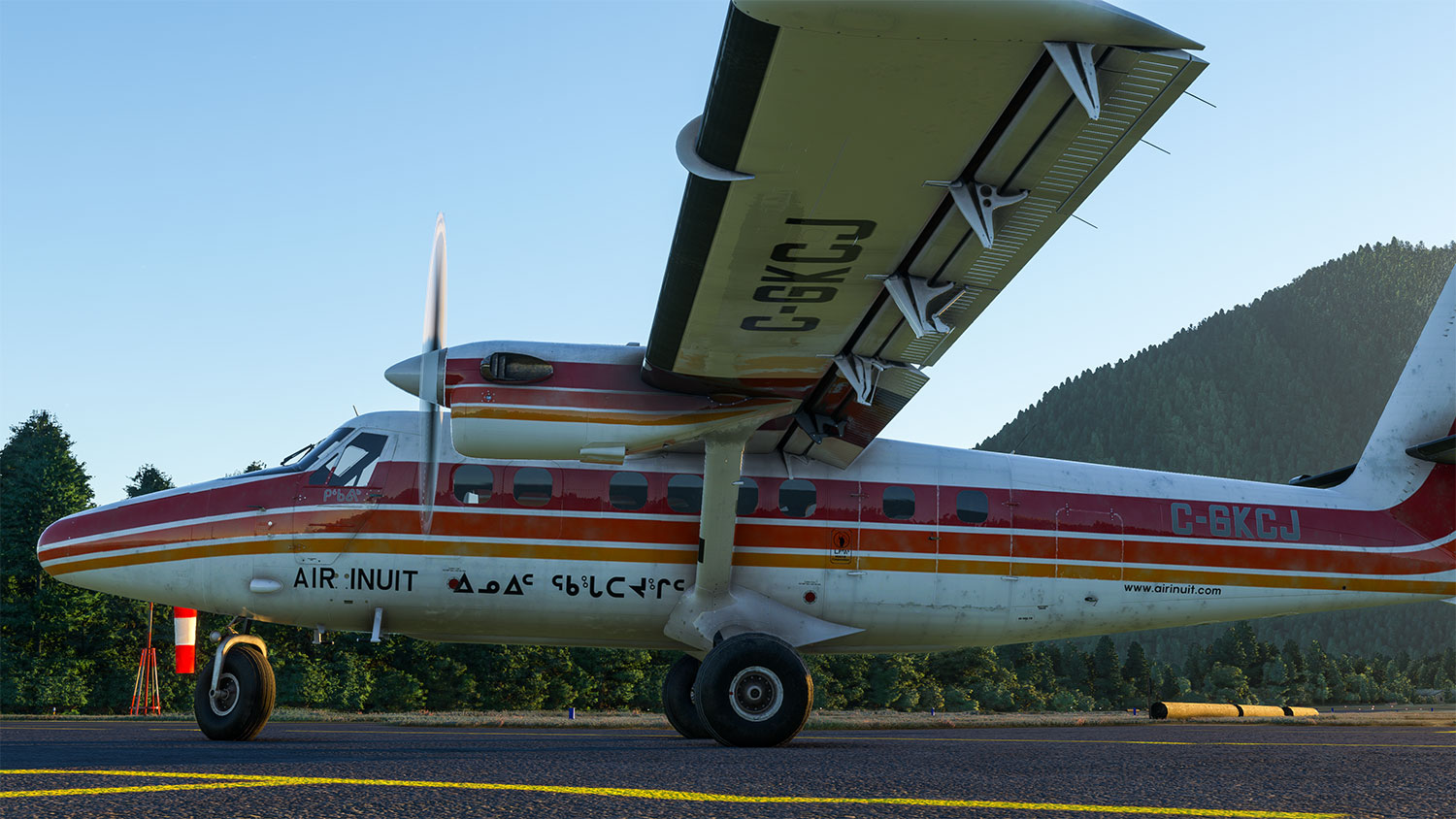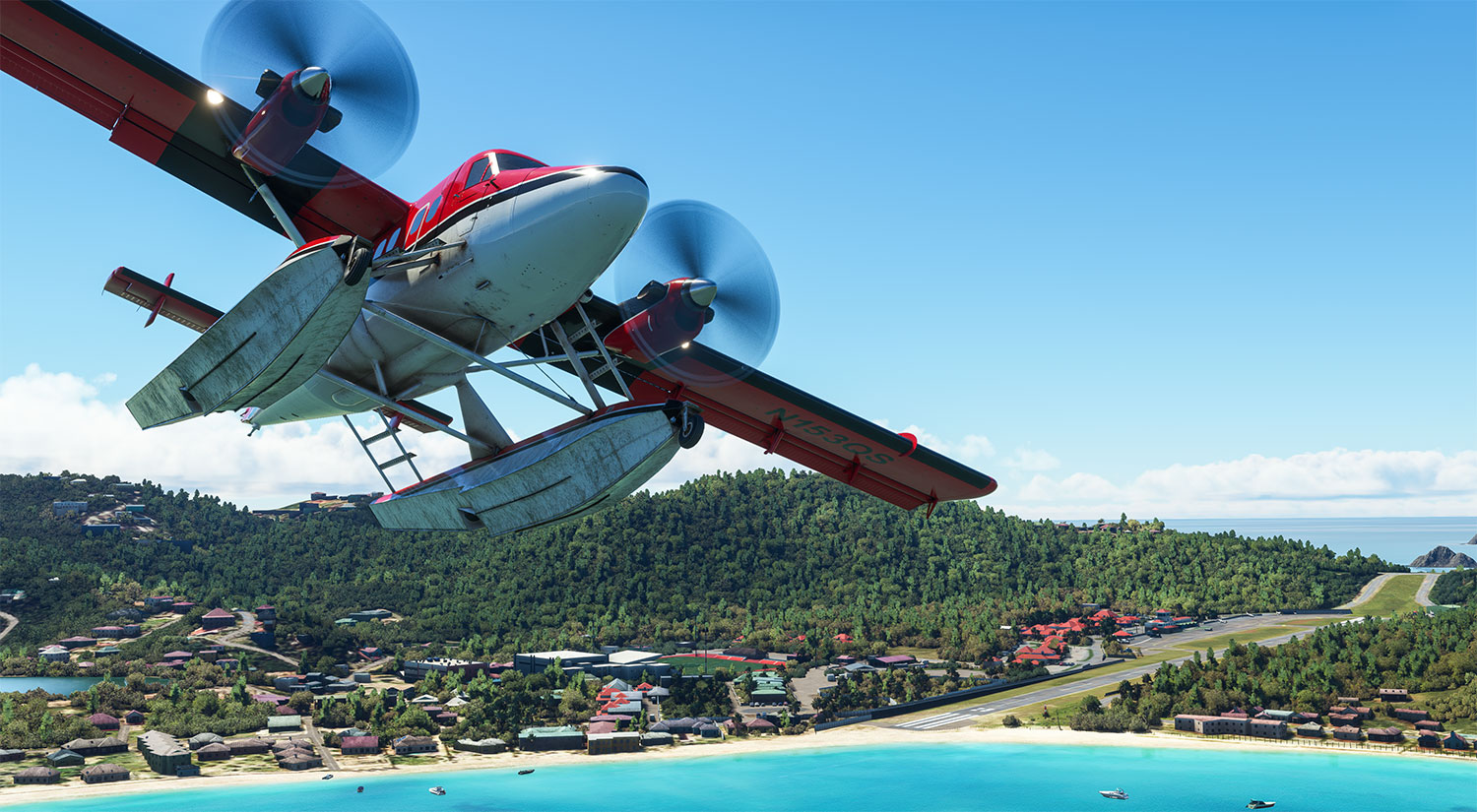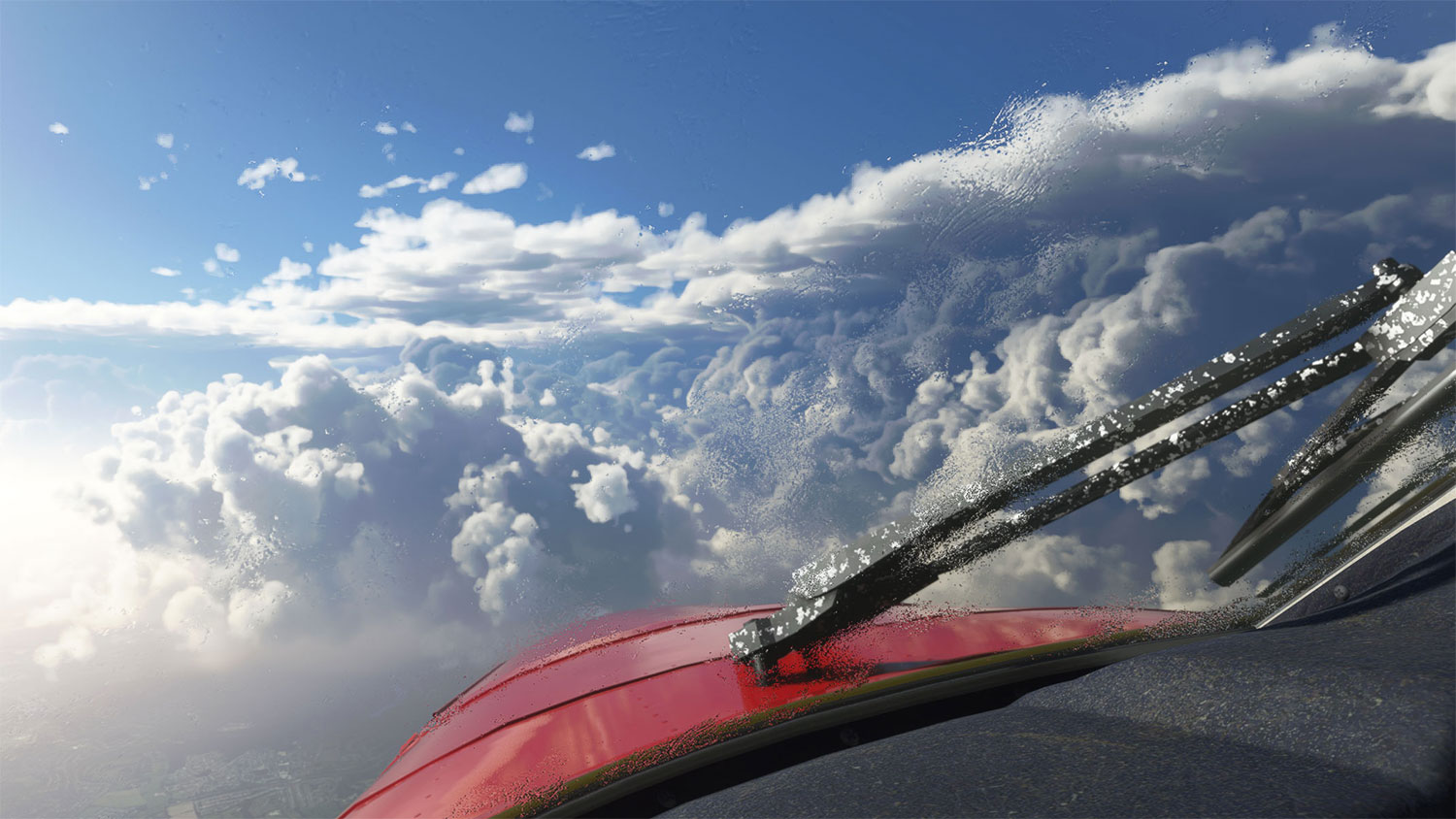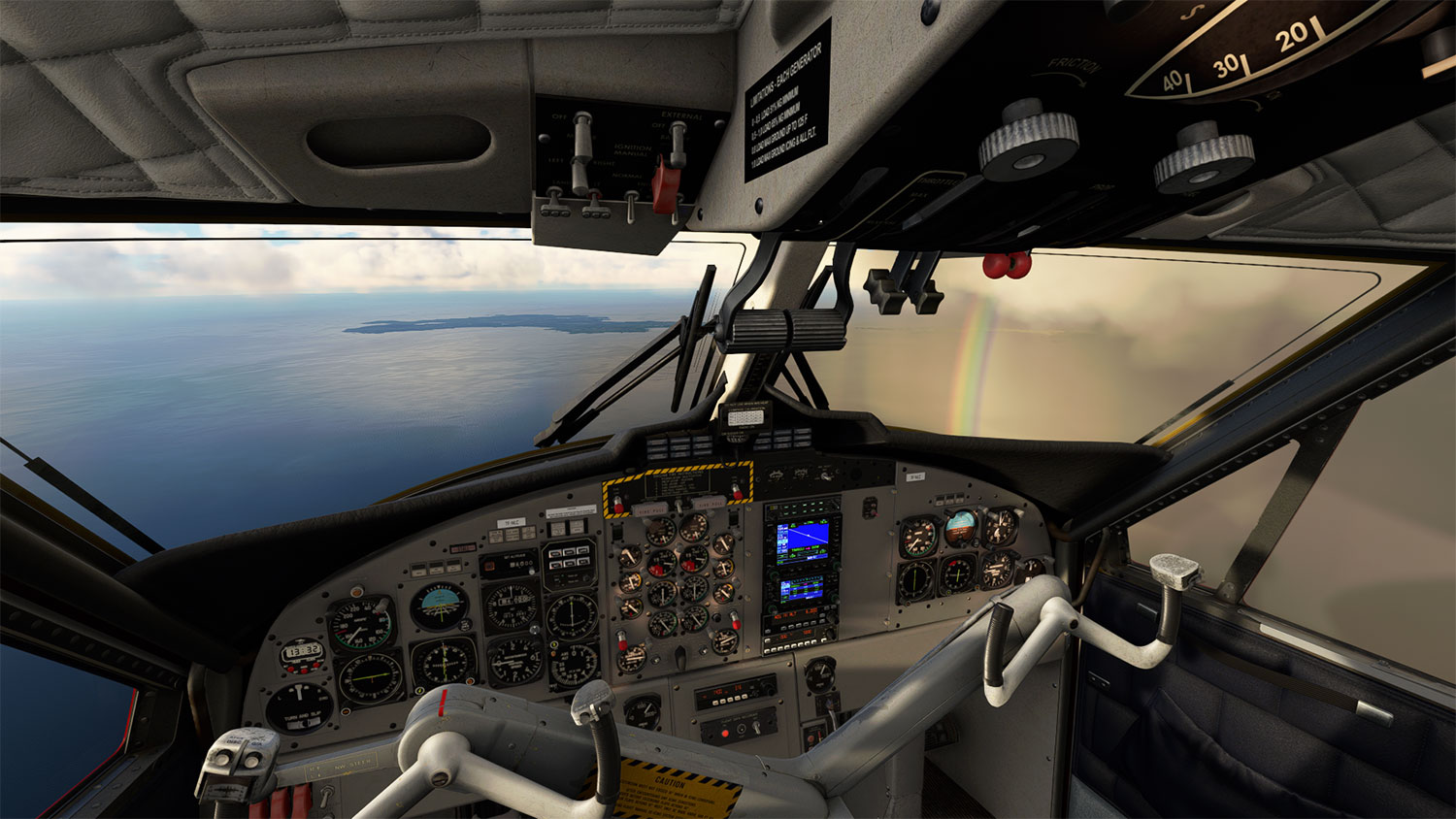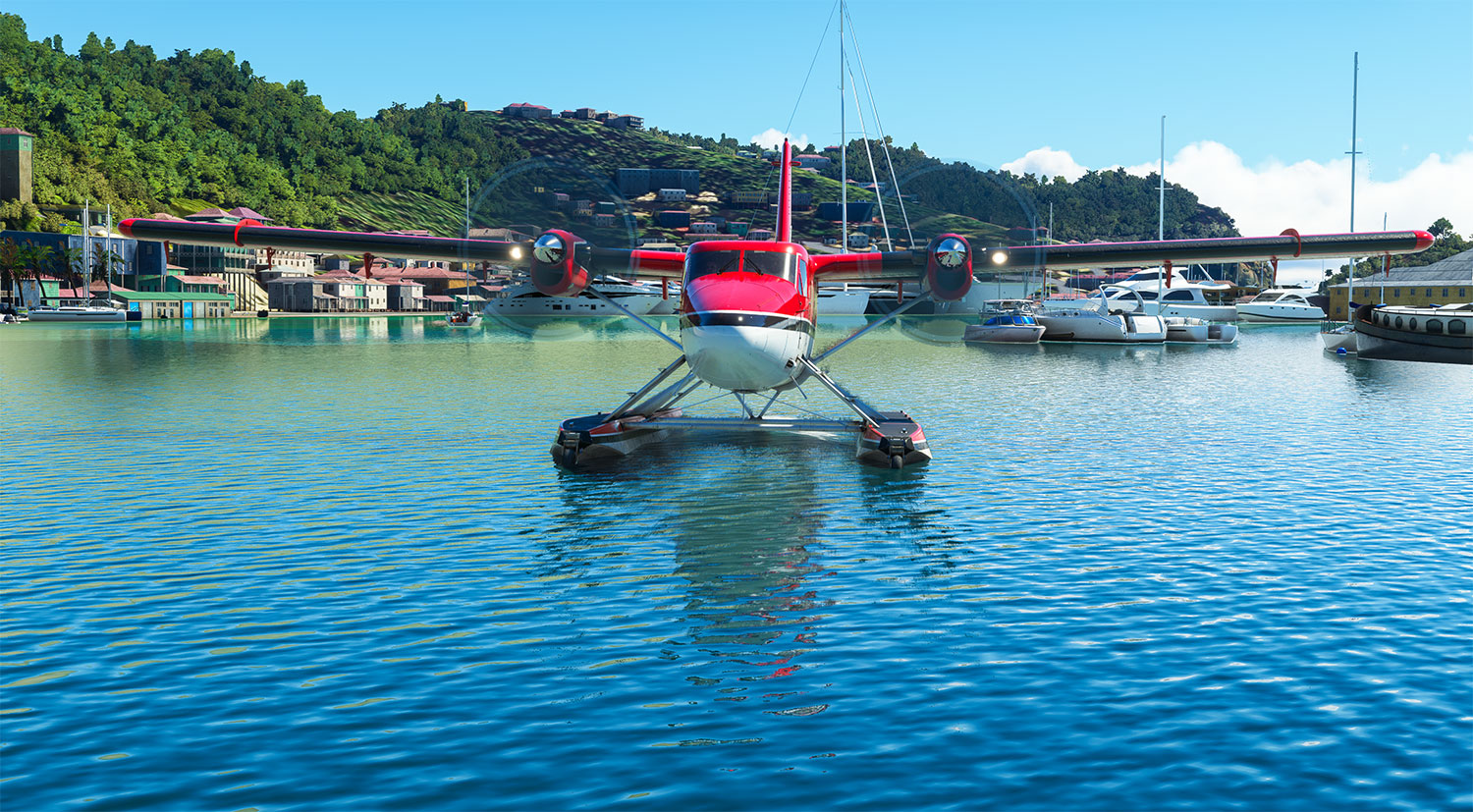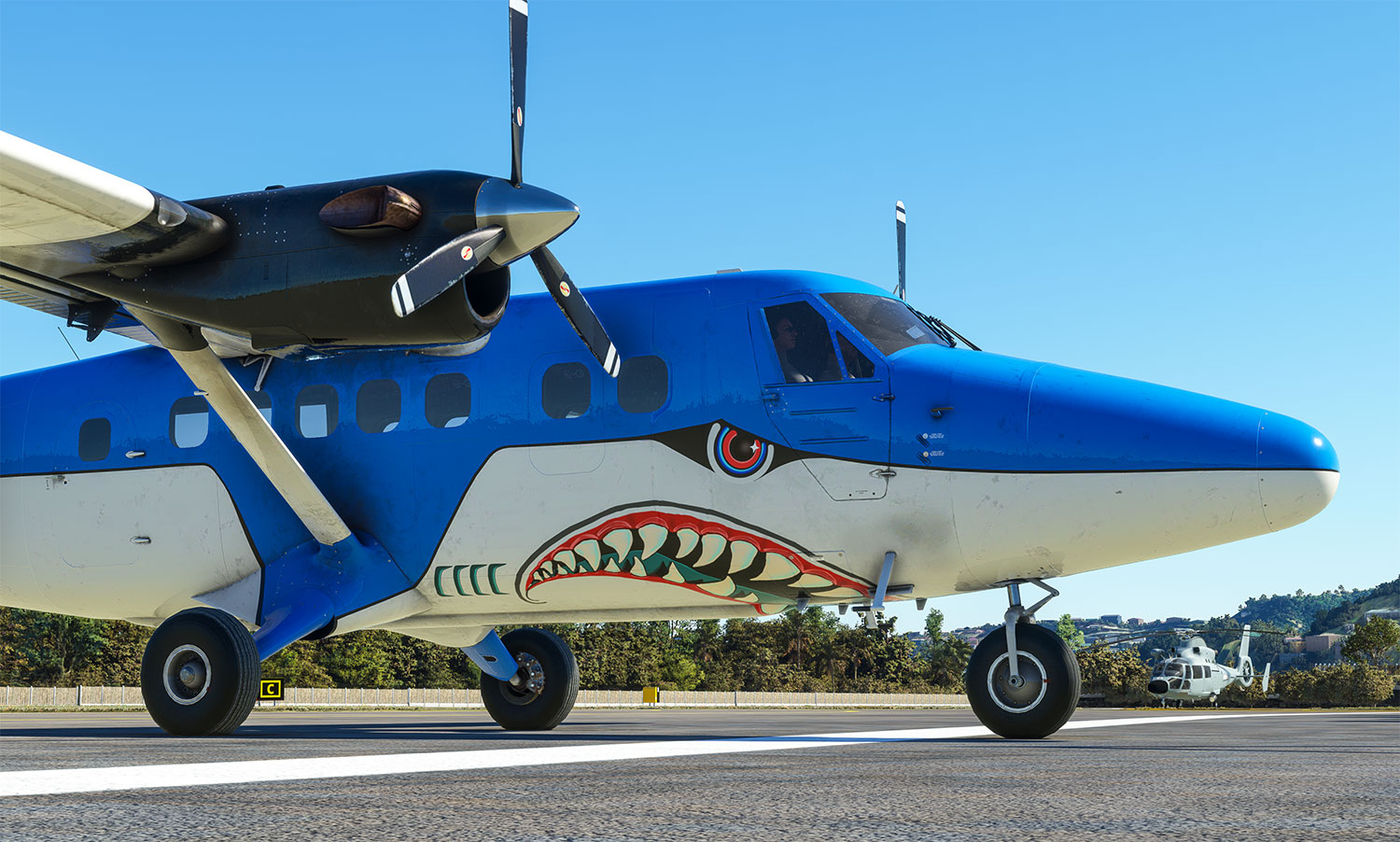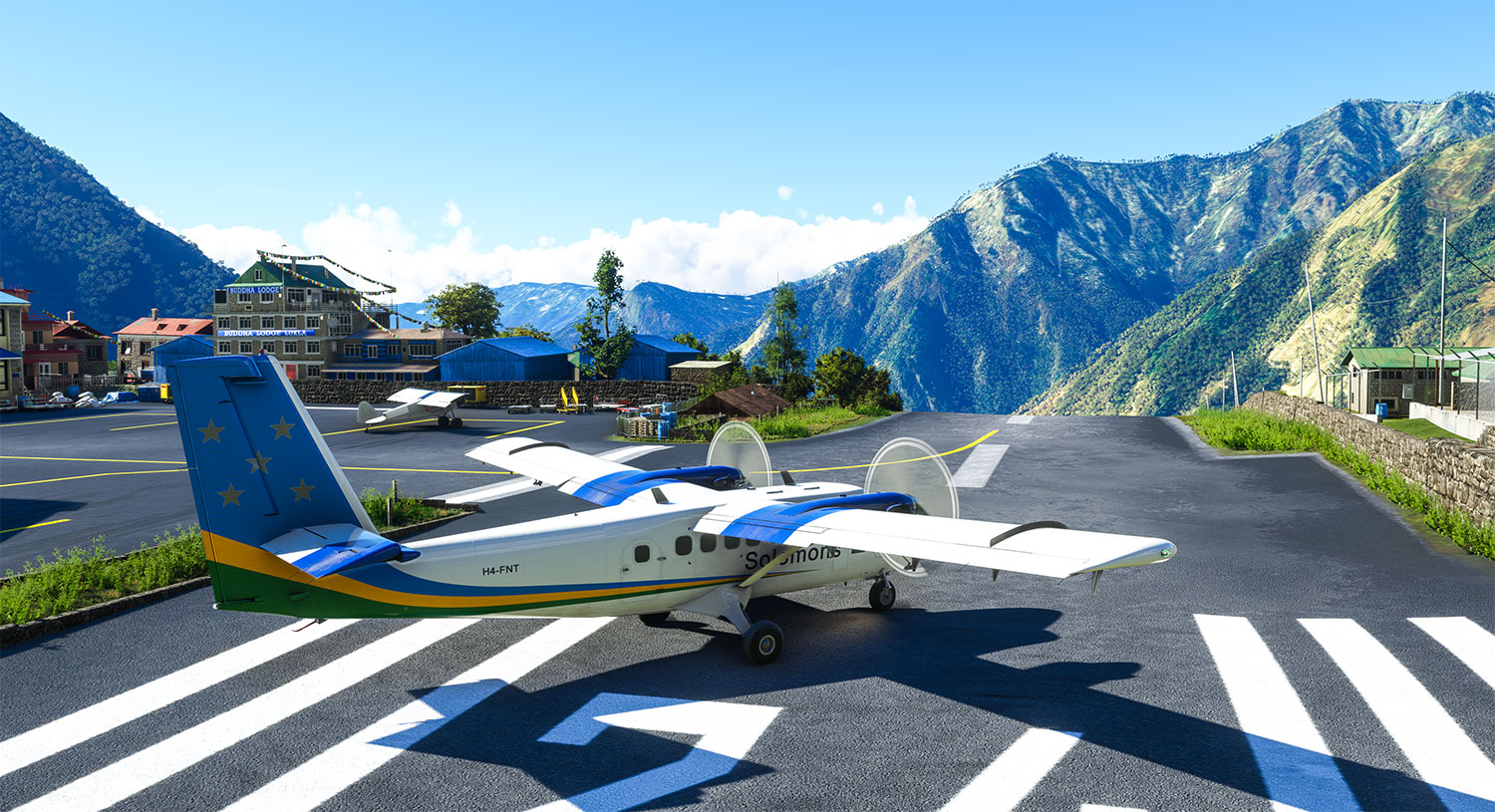 Next, we hear from Big Radials, showing new screenshots of its upcoming payware Grumman JRF-6 Goose.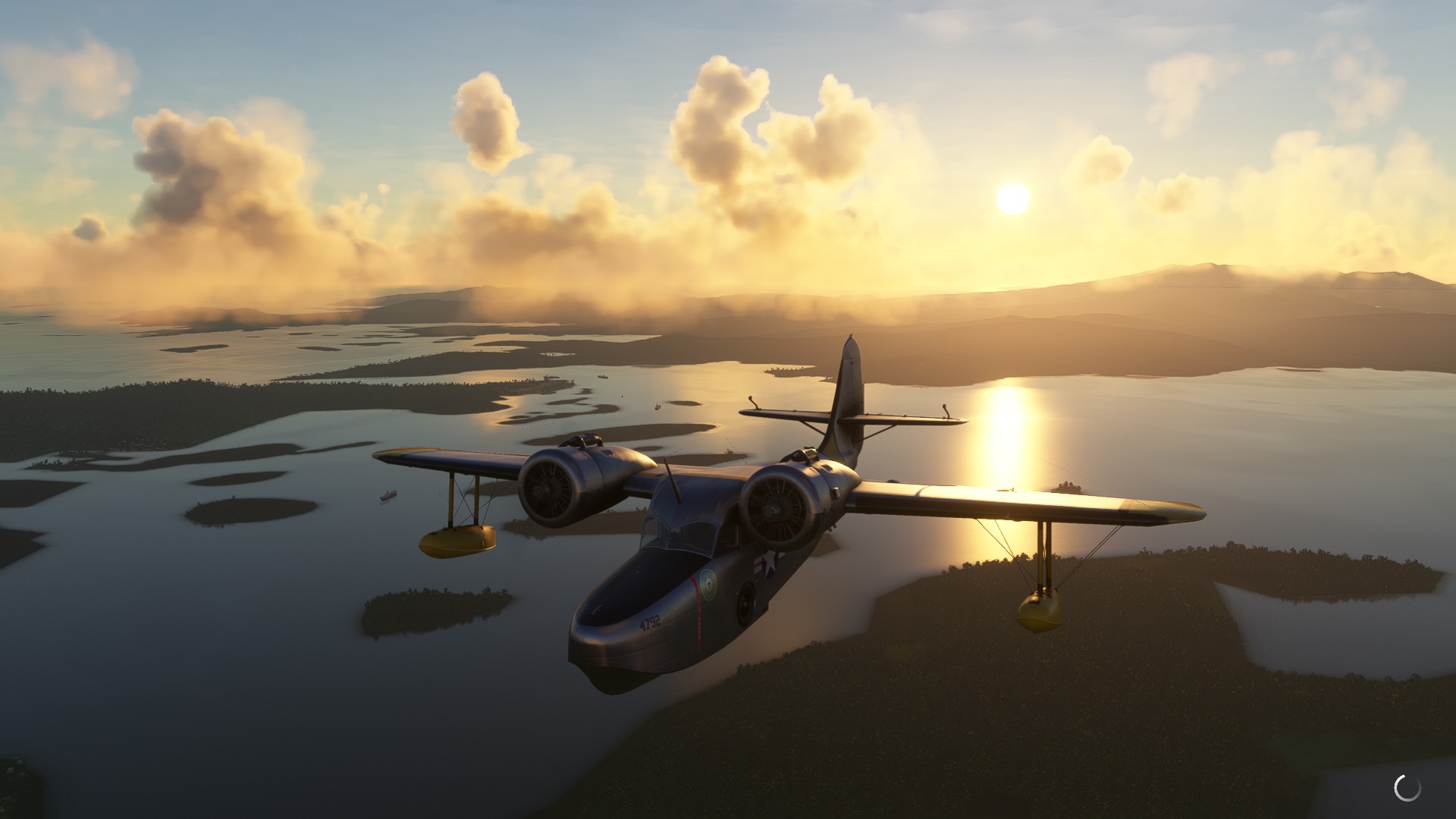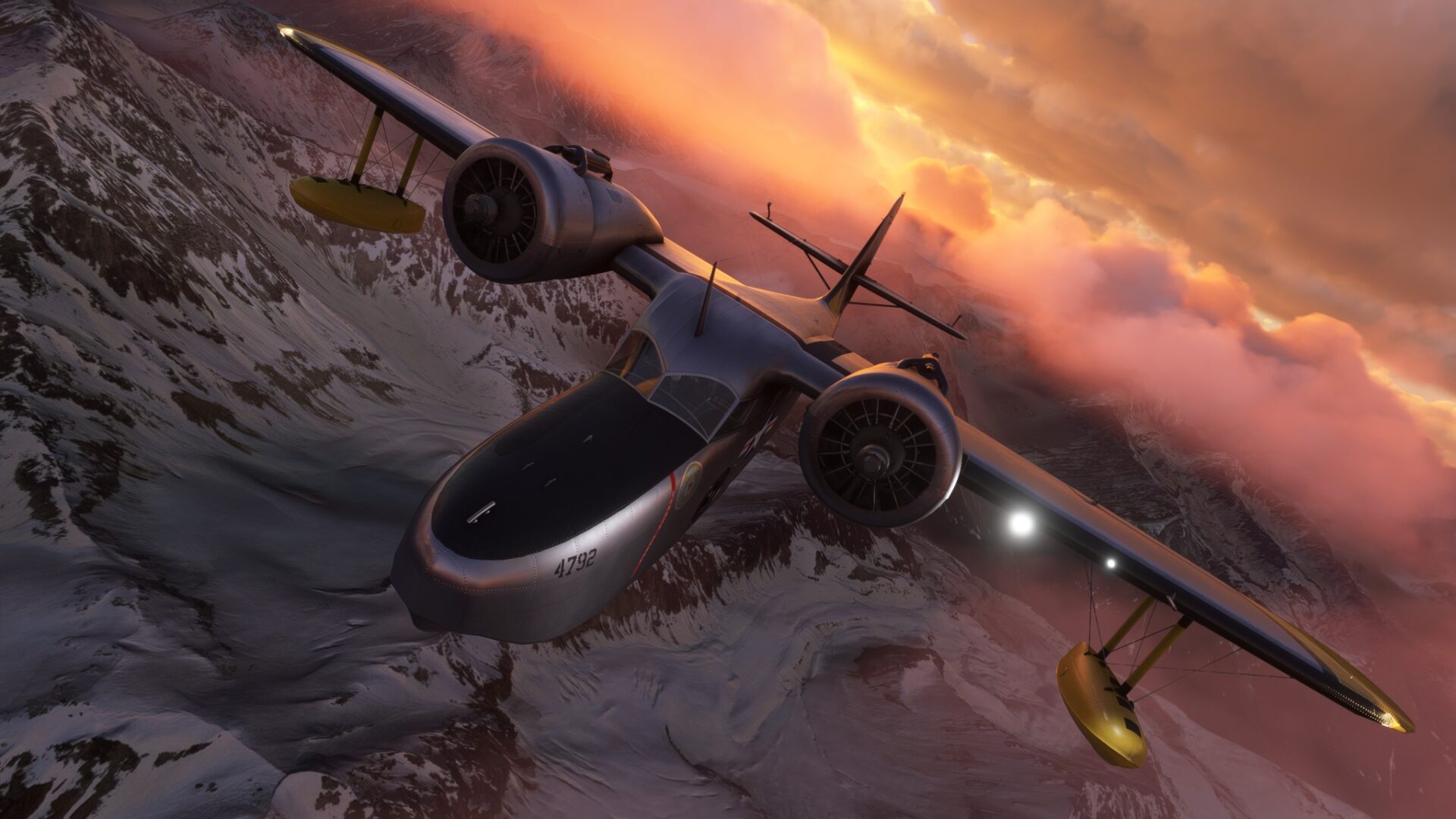 A surprise announcement comes from MSK production, that teased Jinnah International Airport in Karachi, Pakistan.
As the country's busiest international airport, it's going to be a very interesting addition to the simulator's lineup.
You can see a single screenshot below. While the airport was not mentioned by name, it's unmistakable.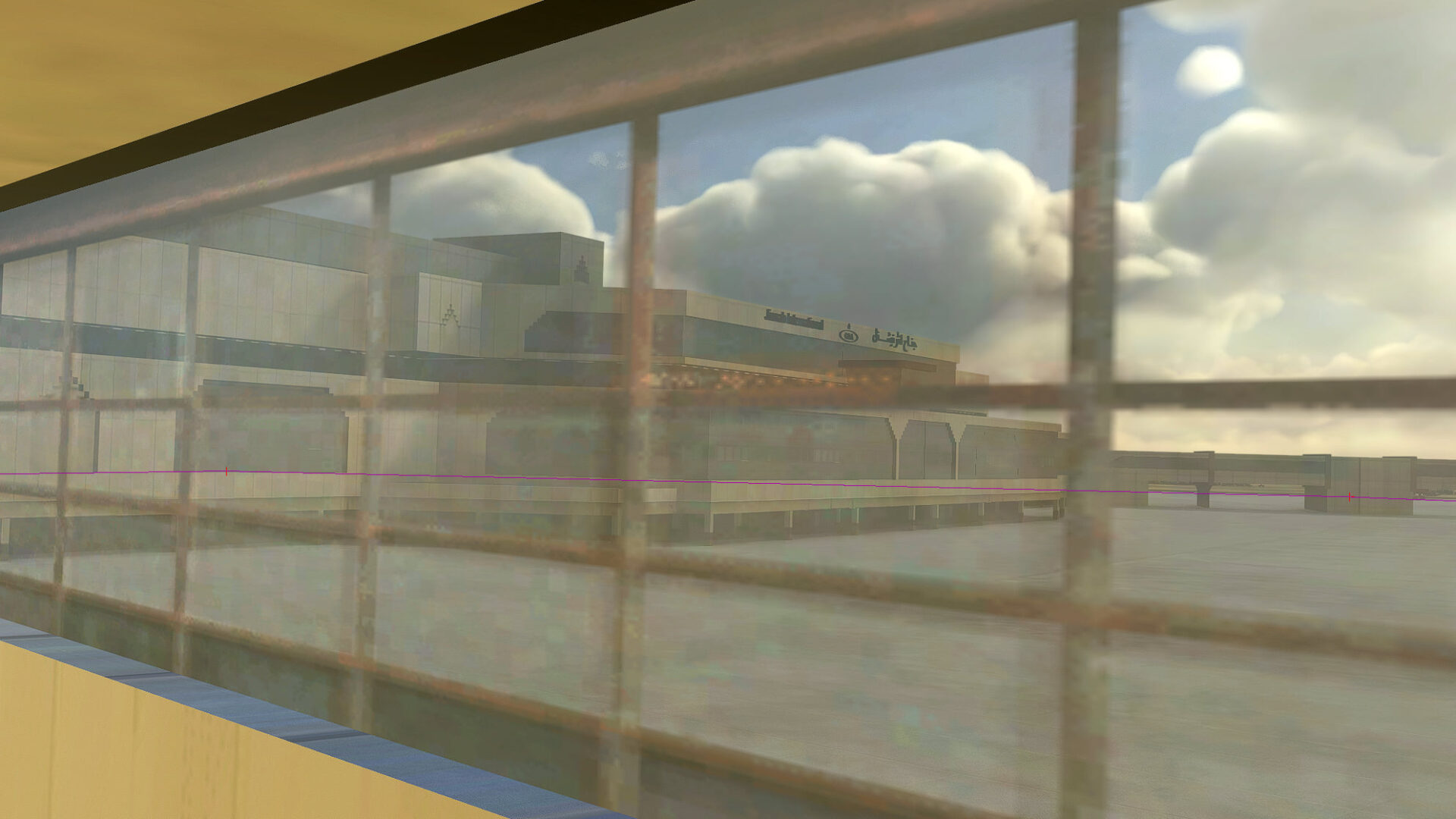 Recently, we published our latest interview with head of Microsoft Flight Simulator Jorg Neumann and we heard more about Microsoft's plans for the next few months, including World Update Australia.
If you'd like to read more about Microsoft Flight Simulator add-ons, you can enjoy our recent reviews of Auckland International Airport, Skiathos Airport, Athens International Airport, Bergamo Orio al Serio Airport, Amami Airport, Bristol Airport, Marrakech Menara Airport, Great Britain Central, Tehran Imam Khomeini Airport, Moscow Sheremetyevo Airport, Shanghai Pudong Airport, Kraków Airport, Fukuoka City & Airport, Fort Lauderdale Airport, Chongqing City & Airport, Manila Airport, Santiago Airport, the Frankfurt City Pack, Key West Airport, the Okavango Delta, Bali Airport, London Oxford Airport, Berlin Brandenburg Airport, the CRJ 550/700, the PA-28R Arrow III, Kristiansand Airport, Macau City & Airport, Bonaire Flamingo Airport, Milano Linate Airport, the Singapore City Pack, Tokyo Narita Airport, Yao Airport, the F-15 Eagle, the Paris City Pack, Greater Moncton Airport, Tweed New Haven Airport, Santorini Airport, Sydney Airport, Helsinki-Vantaa Airport, Reggio Calabria Airport, Bastia Poretta Airport, Munich Airport, Paris Orly Airport, Newcastle International Airport, Sankt Johann Airfield, Dublin International Airport, and Seoul City Wow. We also have a beta preview of Singapore Changi airport.
If you want to learn more about the game itself, you can read our review that will tell you everything you need to know about Asobo Studio's game.
Microsoft Flight Simulator is already available for Windows 10 and Steam, and Xbox Series X|S.